Cian's nursery is currently my favorite room in the house. I spend a lot of time in there so I suppose it had better be, right!? [Check out the full nursery reveal here – all the DIY projects are linked at the bottom)
After sharing the nursery on Home Talk, the fine folks over there invited me to curate a board of some of my favorite nurseries. What I've pulled together will hopefully serve as inspiration if you are currently in the planning phases of designing a nursery. My advice – pick bits from many different sources that inspire you. A wall treatment here, a color there, etc. etc. It will mesh together to give you something unique and "you".
I've picked a little bit of everything for you – boy nurseries, girl nurseries, gender neutral as well as themed nurseries. I hope you enjoy looking at them as much as I did!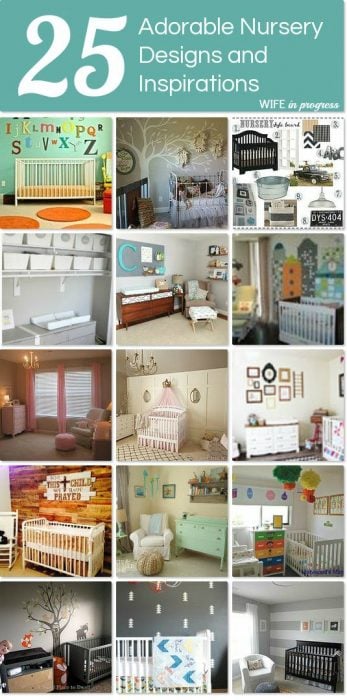 Today I'm going to show you 5 of my absolute favorites. You can see the other 20 on my Home Talk Board.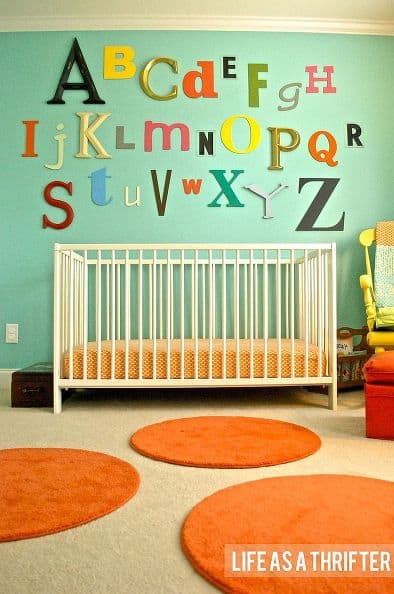 This "old school" nursery is super fun with its pops of orange and teal. Don't you love the alphabet wall?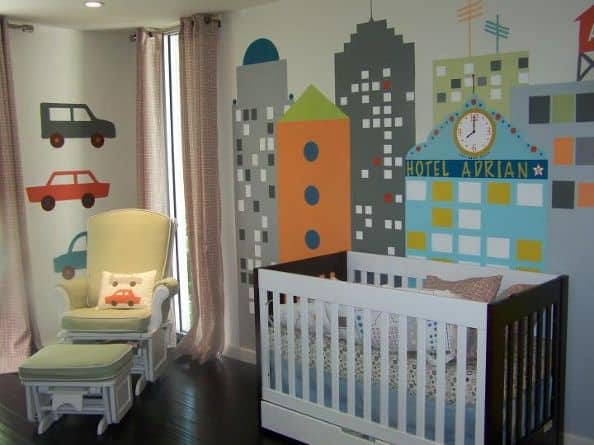 Any little boy would love waking up to this fun cityscape nursery!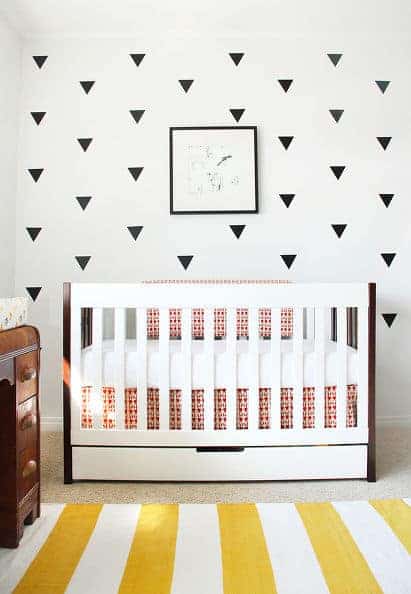 The wall of this room looks like it came right out of a design magazine. I would have loved to do this in Cian's nursery but I was too afraid that I'd screw it up! The monochromatic look is perfect here with touches of yellow and red to break it up.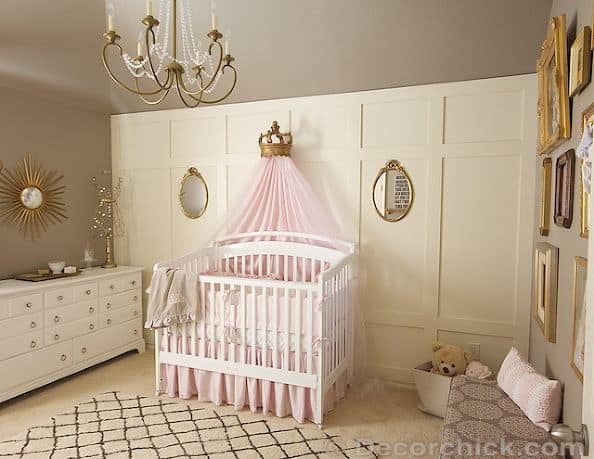 A nursery fit for a princess! I wonder if Princess Charlotte's nursery looks similar to this!?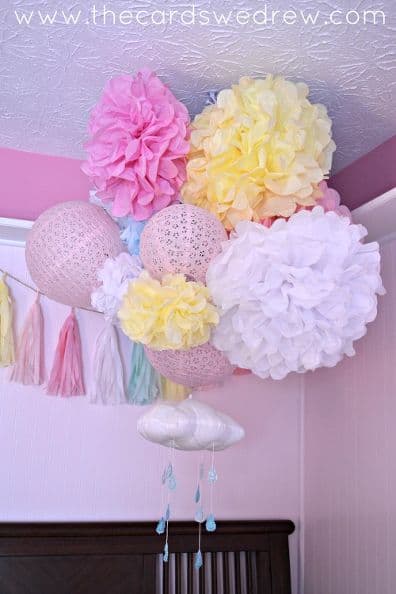 This nursery is perfectly whimsical and girly. I'm in love with the tissue paper pom-poms with the raindrops falling from that darling little cloud.
Have I whet your appetite for beautifully designed nurseries? Head over to Home Talk and see what other wonderful spaces I've rounded up for your viewing pleasure!
Have a great weekend! :-)