Choosing a bedroom bench depends on your personal style but one thing is certain – it will add convenience & sophistication to your lifestyle!
Are you constantly tossing your cheery collection of throw pillows in a pile on the floor before you go to sleep each night? Do you insist on propping precariously at the edge of your high mattress to tie your shoelaces or fasten the strap on a dainty sandal?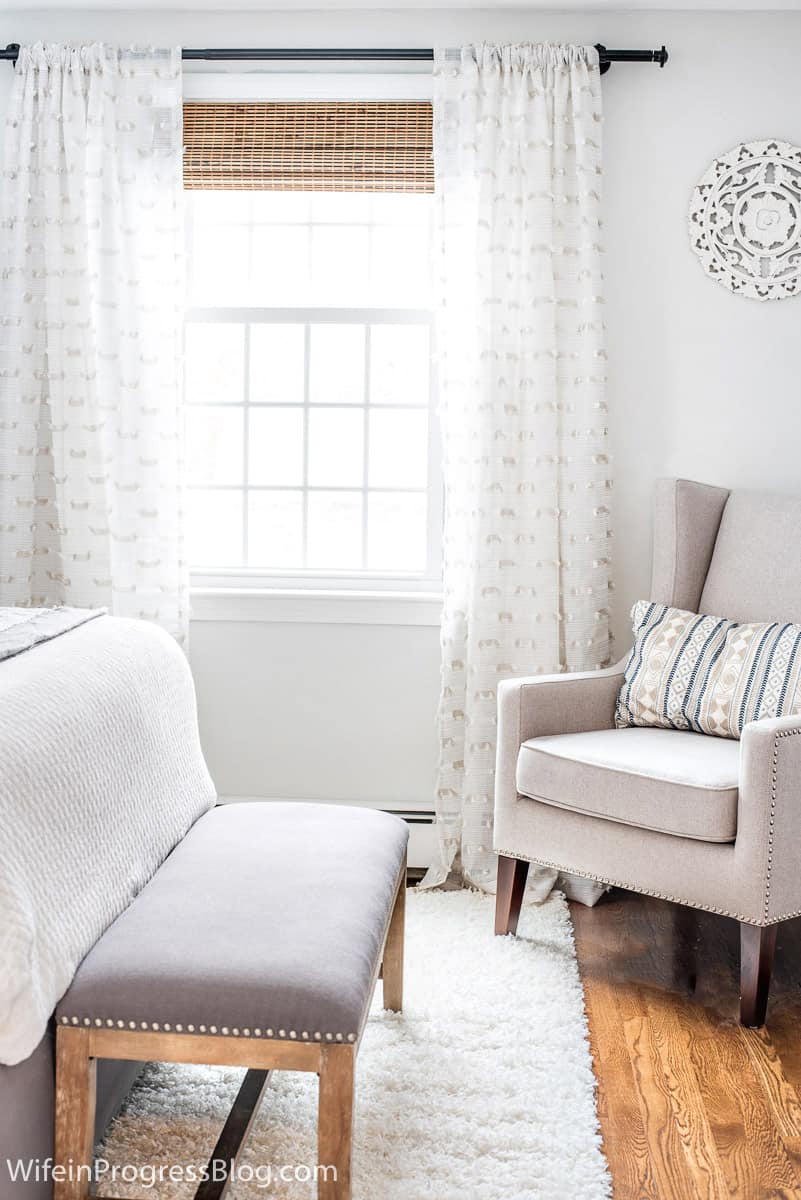 Or maybe you're nervous because your dynamite outfit for tomorrow's lunch interview is slowly being crushed by your over-stuffed closet (then it might also be time for a space-saving IKEA closet system!).
Give up the daily struggles and get yourself a bedroom bench!
Indoor benches are the underdog of the furniture industry. Their slim shape and endless design options make them incredibly versatile for bedrooms, foyers, living rooms and even dining rooms.
Many offer additional storage options but the benches I feature below will all add comfort and style to your daily routine.
The Quest for the Perfect Bench
Currently, I'm looking for a bedroom bench that works with our Pottery Barn bed (the Raleigh bed in Gun Metal Gray).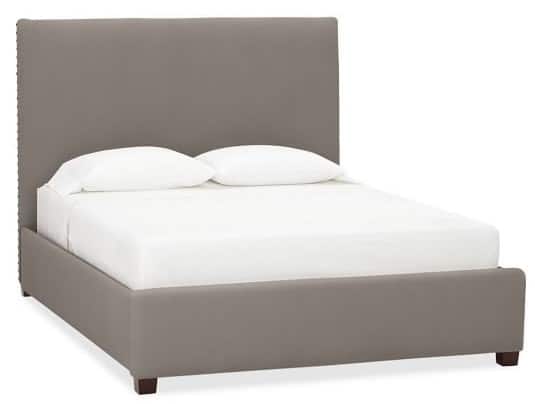 There are many different styles of benches out there but I've rounded up a few of my favorites.
*affiliate links included for your convenience*
---
A Little Less Heavy Metal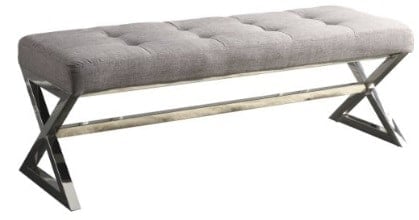 I love the shape of this Home Elegance Metal Base Bench but the metal legs are not my style. I love the tufted top but I think wooden legs might work better. It's good to know what specific features you like and don't like about a particular piece.
DIY is Always an Option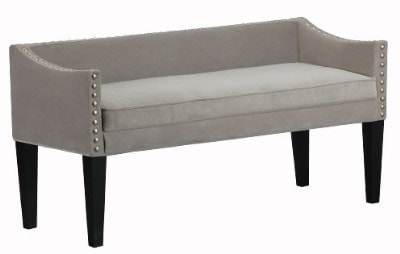 This bench is a real contender. I love the look of the nailhead trim and the swoop arm detail. I'm not crazy about the black legs but I could always paint them if they really bothered me. Feel free to take the current design and alter to fit the look you love.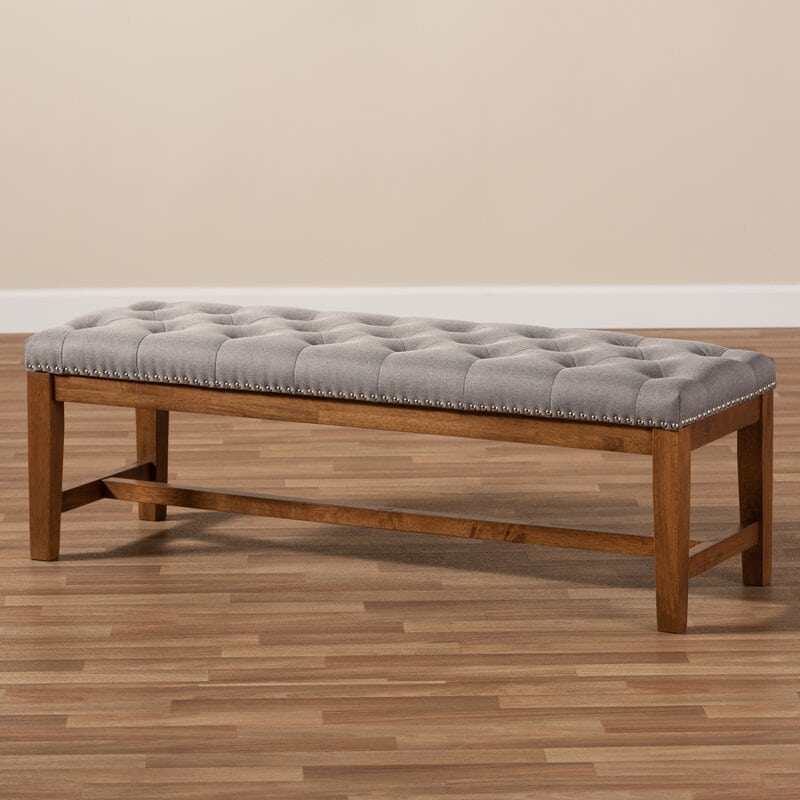 This upholstered bench is beautiful in its simplicity. Everything from color of the cushion to the nailhead trim is spot on. Everything except for the wood finish. I really have my heart set on something more weathered or with more personality.
Benches You Love to Love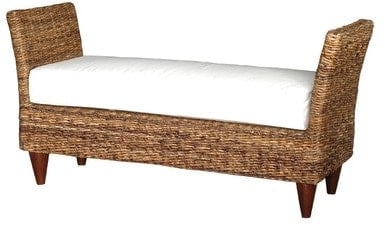 This Damascus Wicker Bench would not work in my bedroom at all. But it's so beautiful that I had the share. I love rattan! This would be a great choice for a more coastal style room.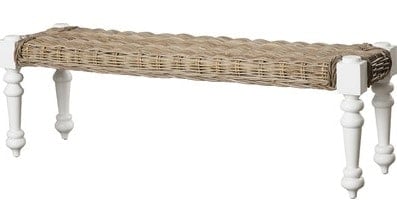 Again, this Desideria Wicker Bench is stunning and wouldn't look out of place in a Fixer Upper makeover! But alas, won't work in my room!
A Rustic Treasure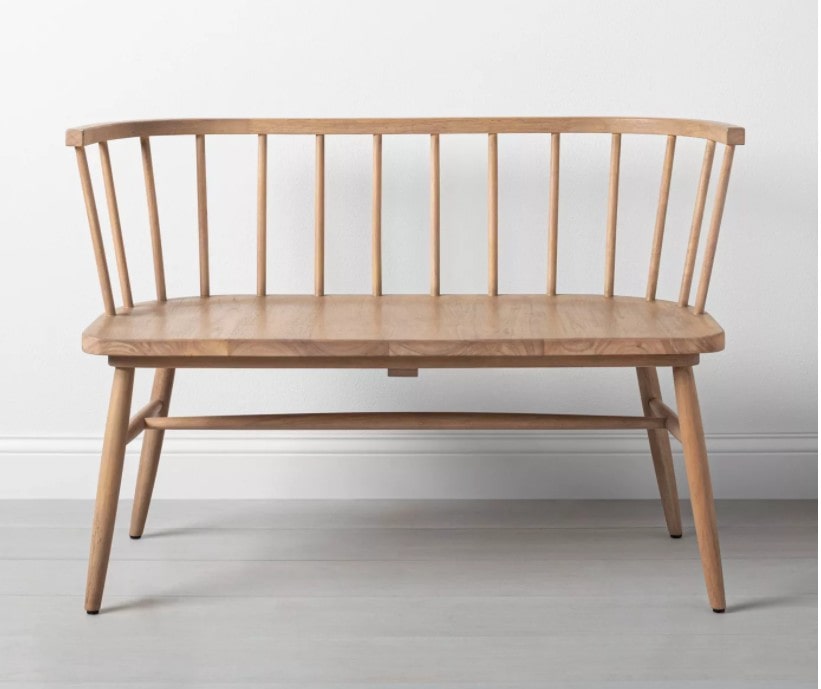 This little country style bench is irresistible. The natural wood tone is very on trend for home decor. I also love the modern farmhouse style, but I might want this for my hallway instead. Or my kitchen. Or under the window in my living room? The possibilities are endless!
Could This Be the One?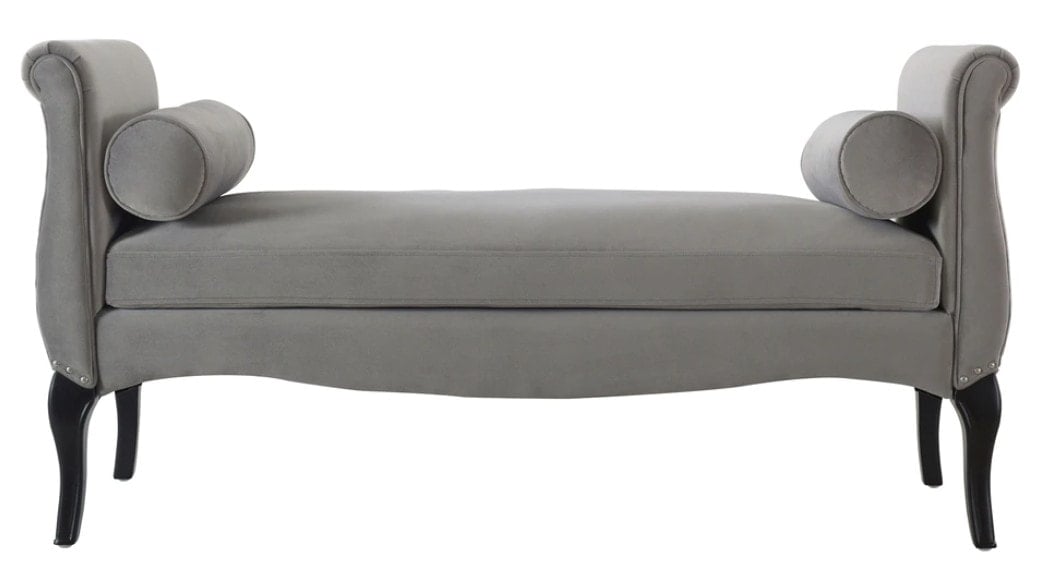 Finally, this roll armed bench from Jennifer Taylor would add the perfect touch of elegance and luxury to anyone's bedroom!
Bedroom benches should complement the furniture you currently have and fit with your sense of style. Explore different colors and materials and don't be afraid to change it up with a little DIY tutorial on how to paint furniture.
Now that you've seen the possibilities, stop dreaming and start shopping!
Other Post You'll Enjoy