Whoop! Whoop! I finished my first ever Pinterest Challenge! Go team me! Taking inspiration from these burlap wreaths, I DIYed a wreath of my own.
I purchased a foam wreath and some burlap from JoAnns (holla I had a coupon too!). I picked up a yard of natural burlap and 1 foot of the blue one.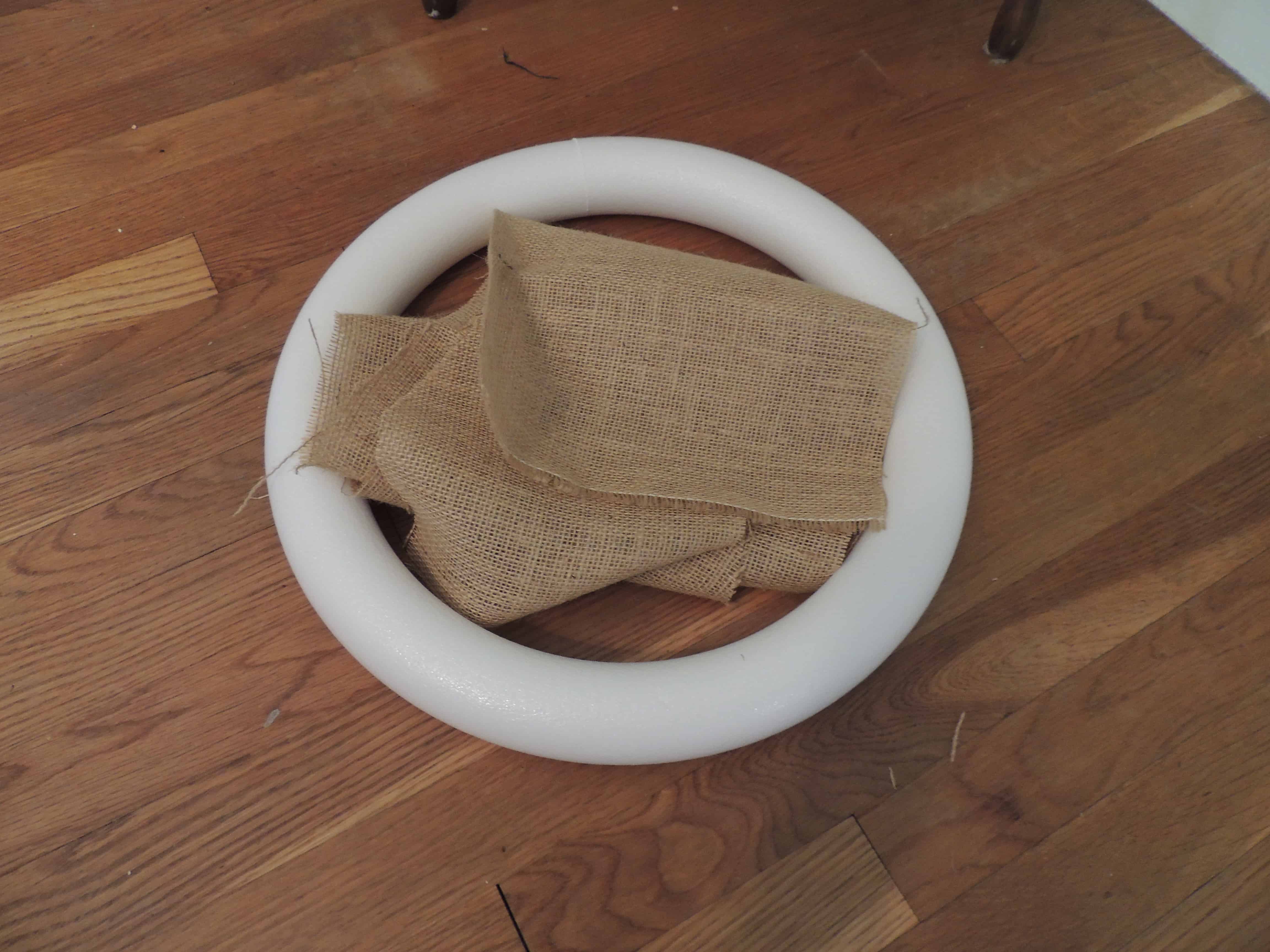 I cut the burlap into strips and hot glued the first piece to the foam ring.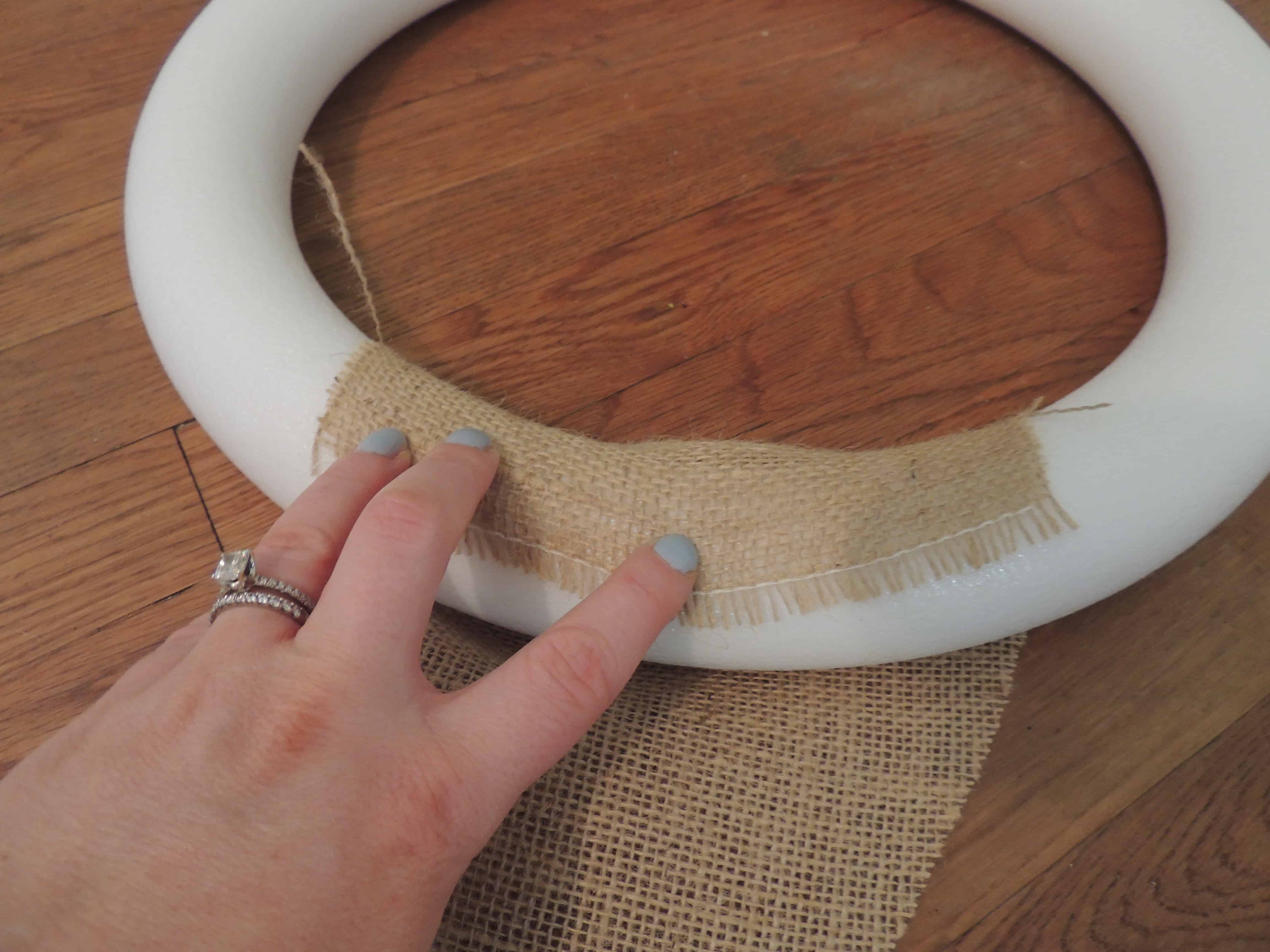 Then I wrapped the burlap around the ring, ensuring that the edges were evenly spaced.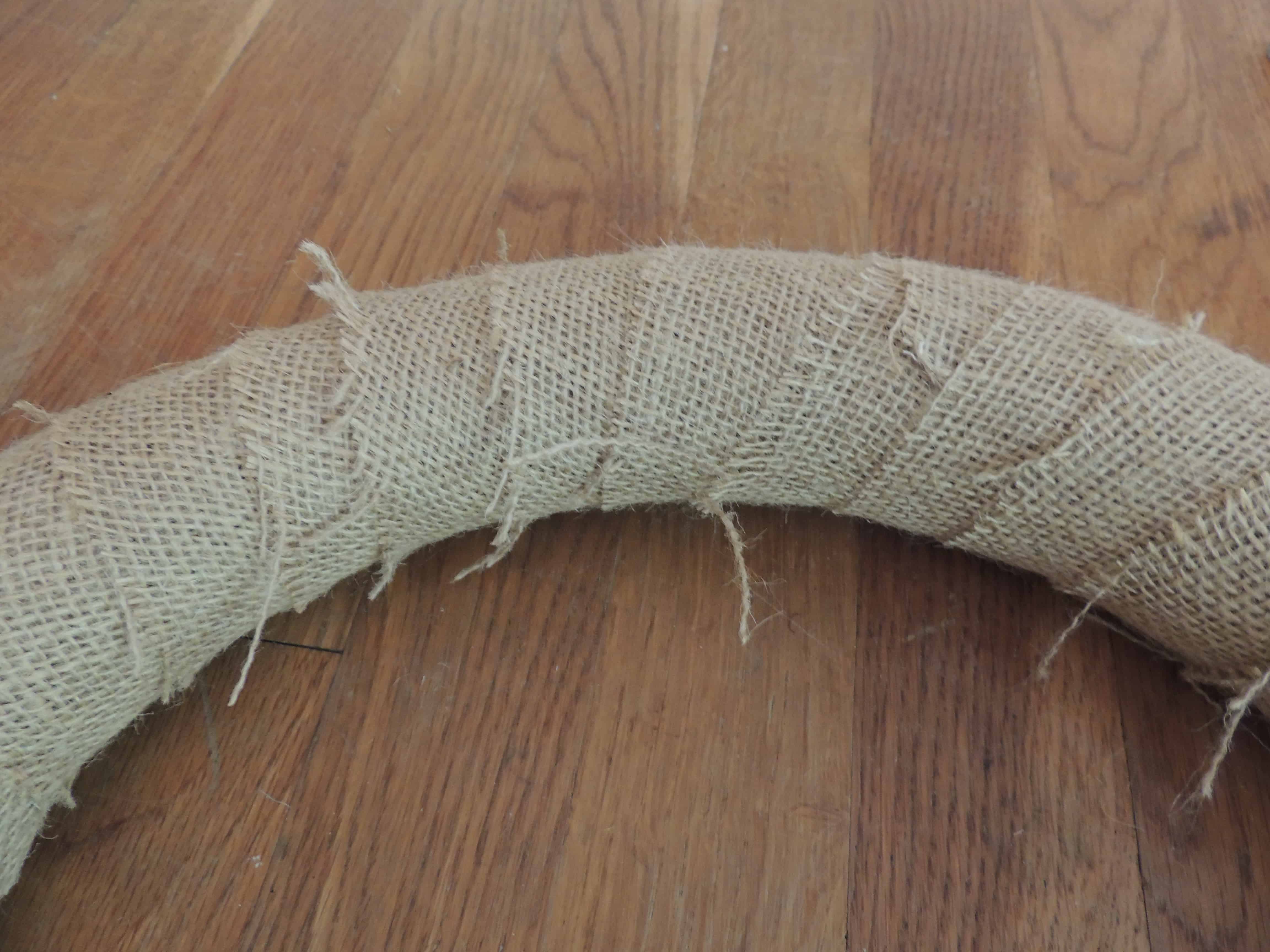 I used about three-quarters of the burlap to completely cover the ring.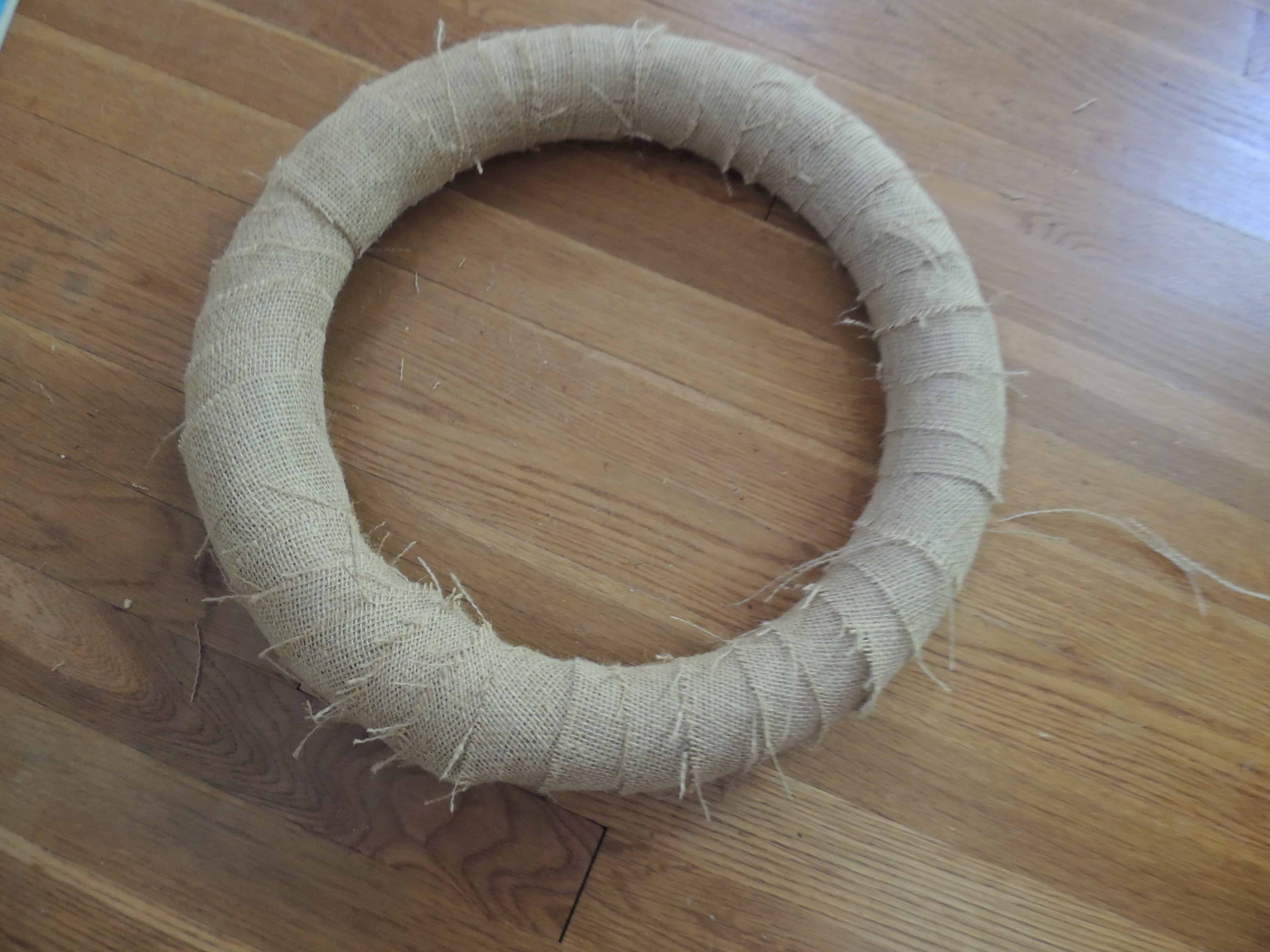 That stuff sheds like a cat! Maybe I should have picked a higher quality burlap!?!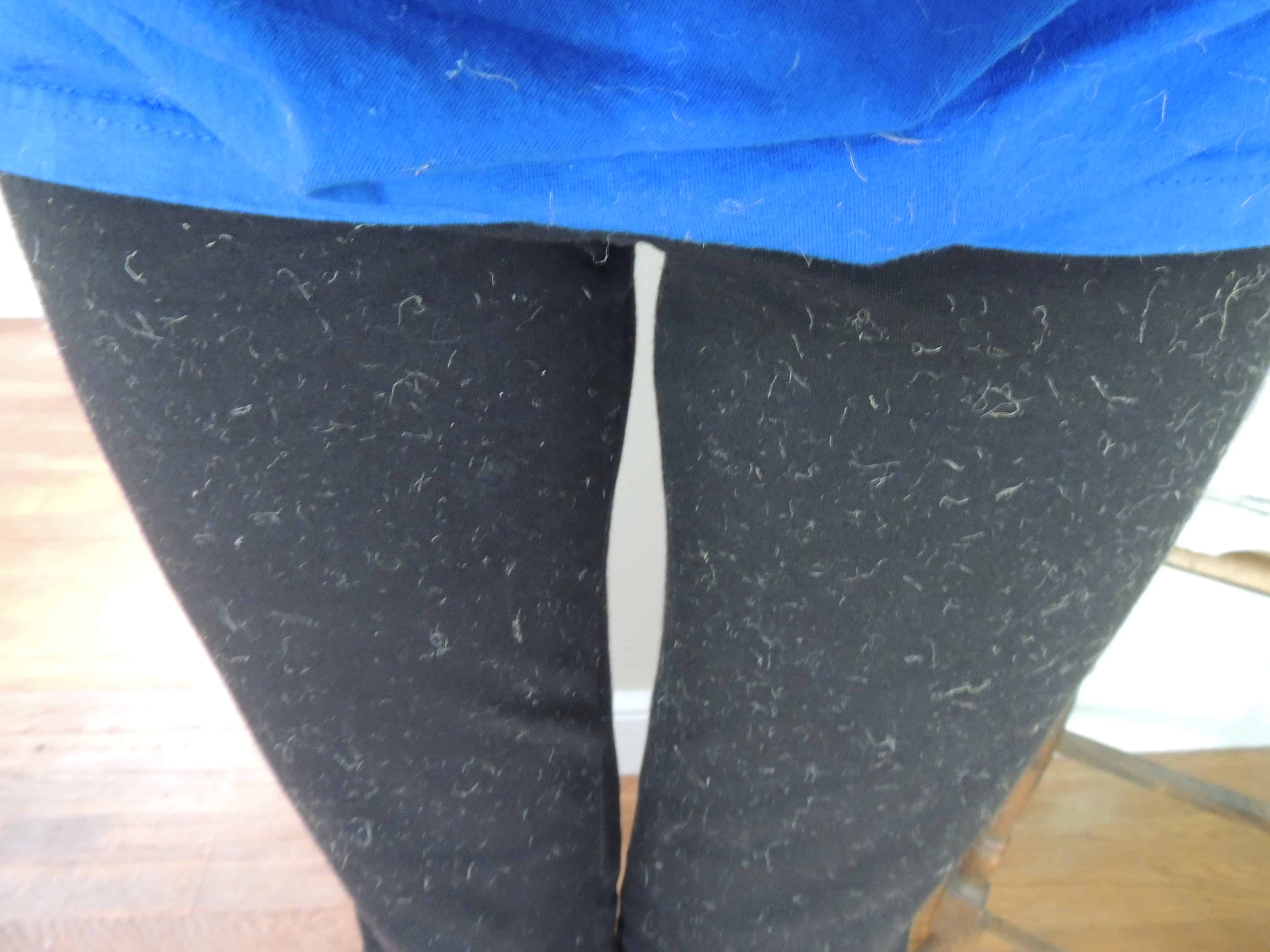 Anywho…using the blue burlap I made some flowers to accent the wreath.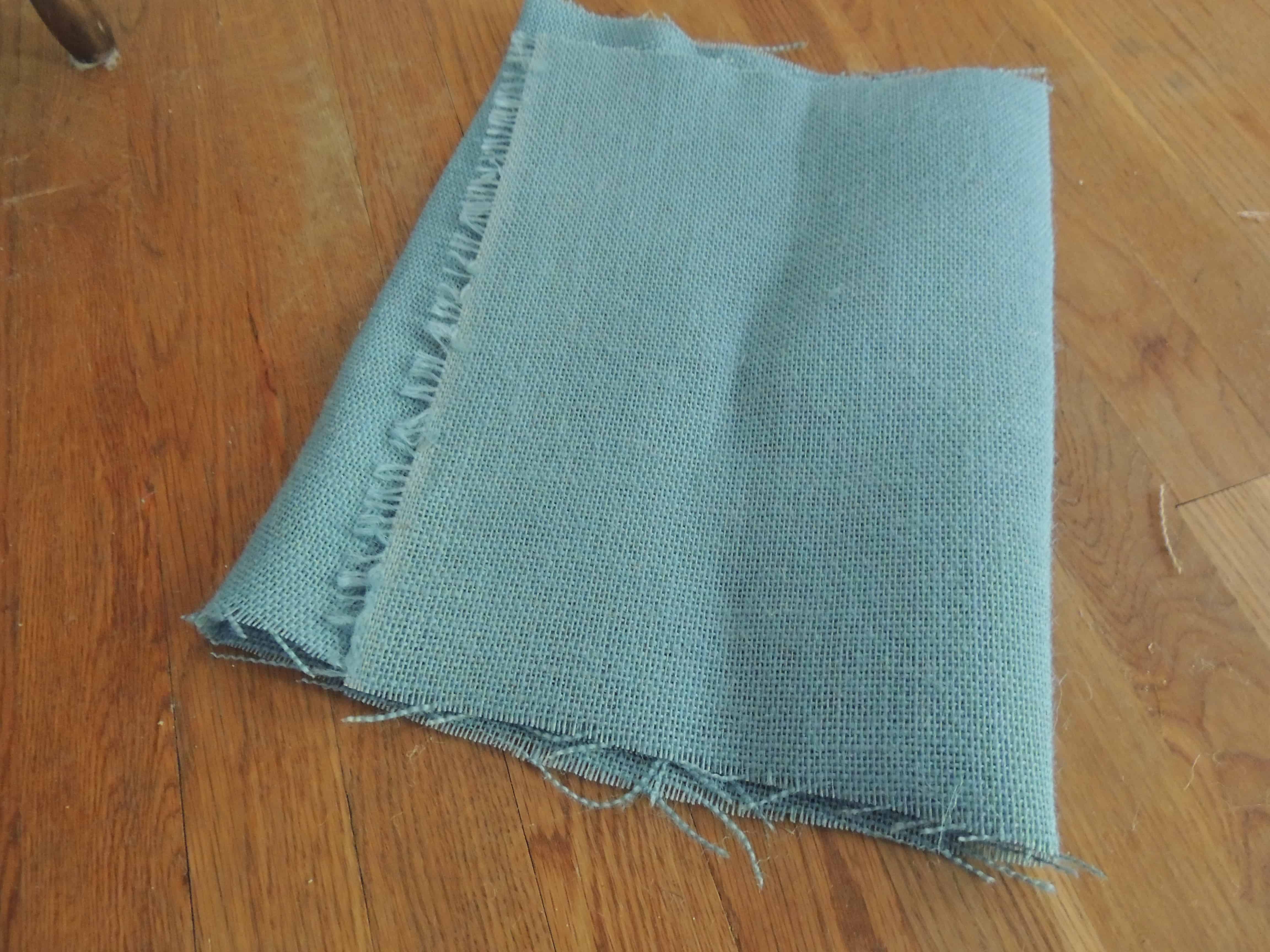 To make the flowers I cut a petal template from a piece of stiff card. I drew one side and folder it over and traced the other side so that the template was somewhat even. I cut out 5 of these from the blue burlap (You could do 6 or 7 for a fuller flower). I pinched them in the middle and stitched it to just keep it from falling apart.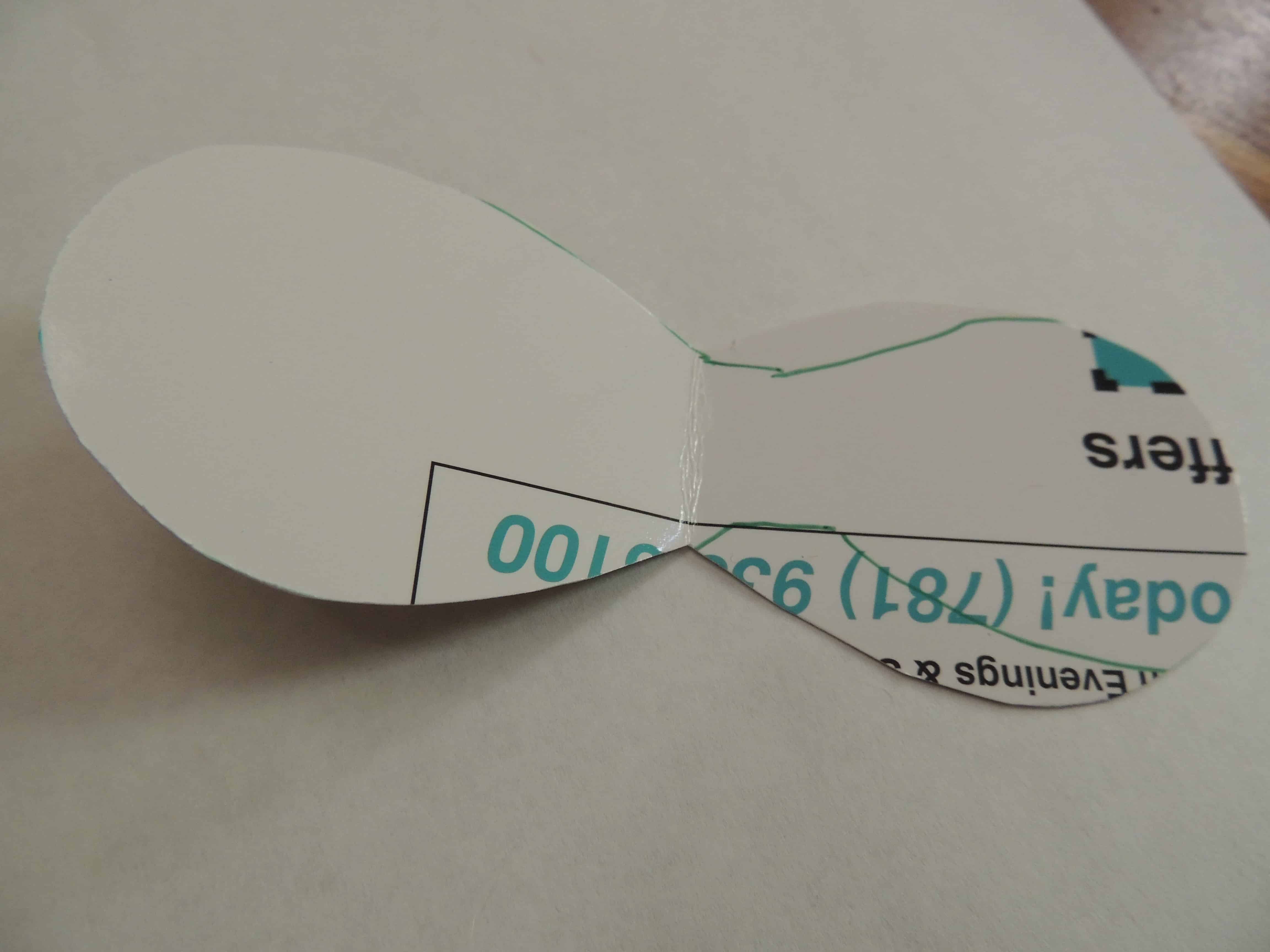 This part is my favorite – I made some fabric covered buttons for the flower (using scrap material that I had).
These are my new favorite thing! So easy and so effective!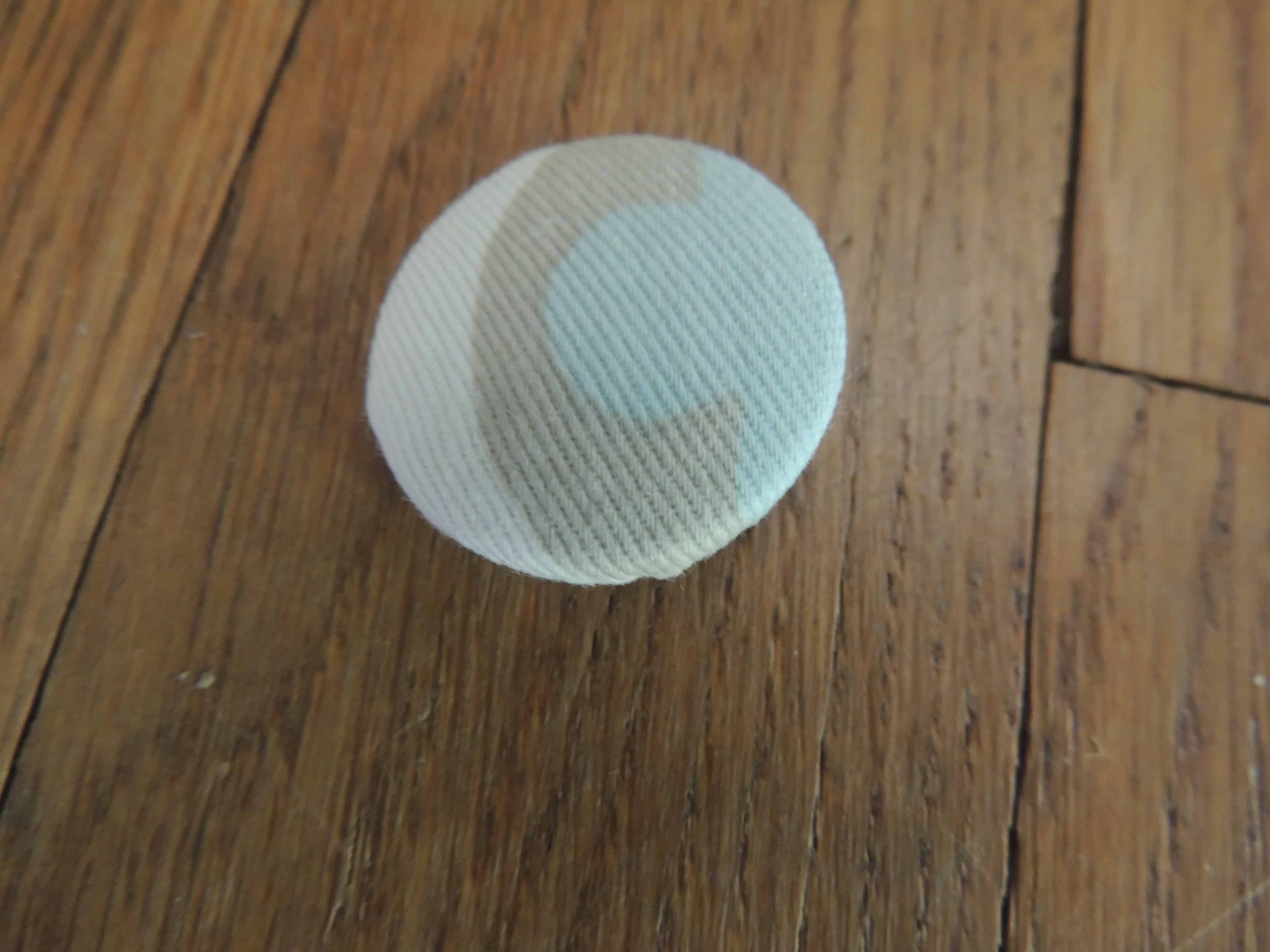 Then, the button got hot-glued to the flower and the flower got hot-glued to the wreath.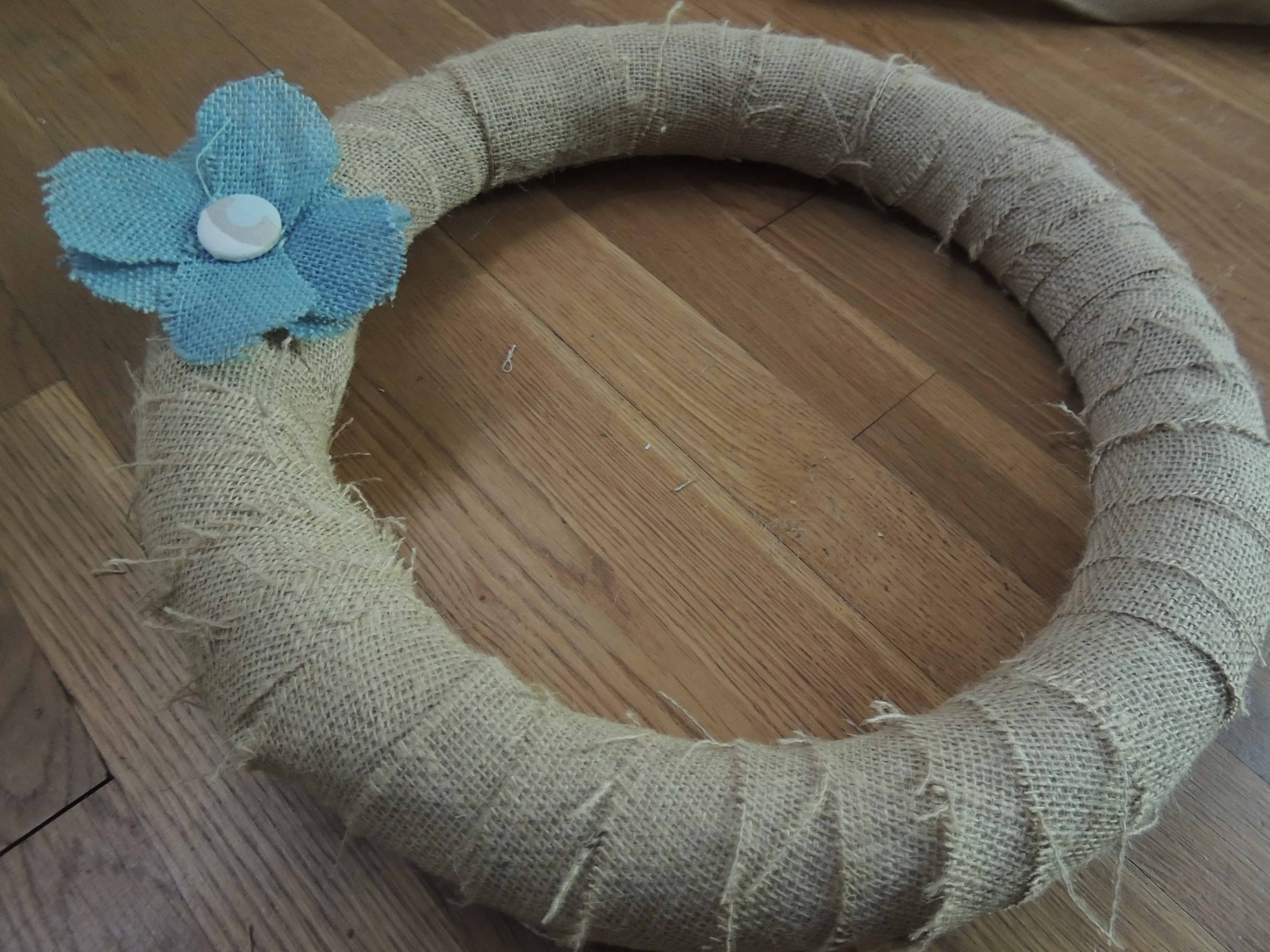 It was still missing something, so I made another flower. This time I used the rest of the scrap fabric that I had (you might recognize it from the chair in the master bedroom!)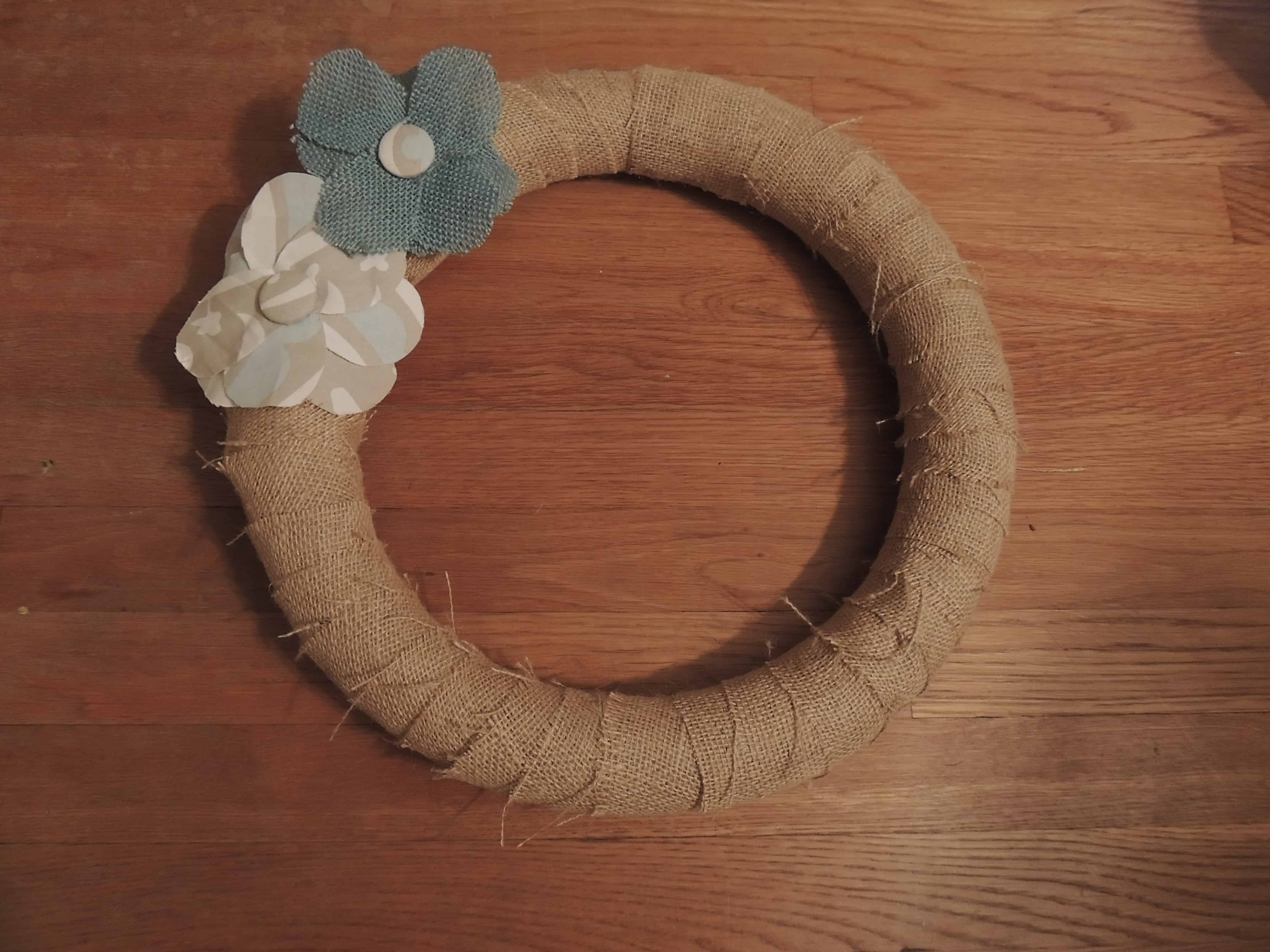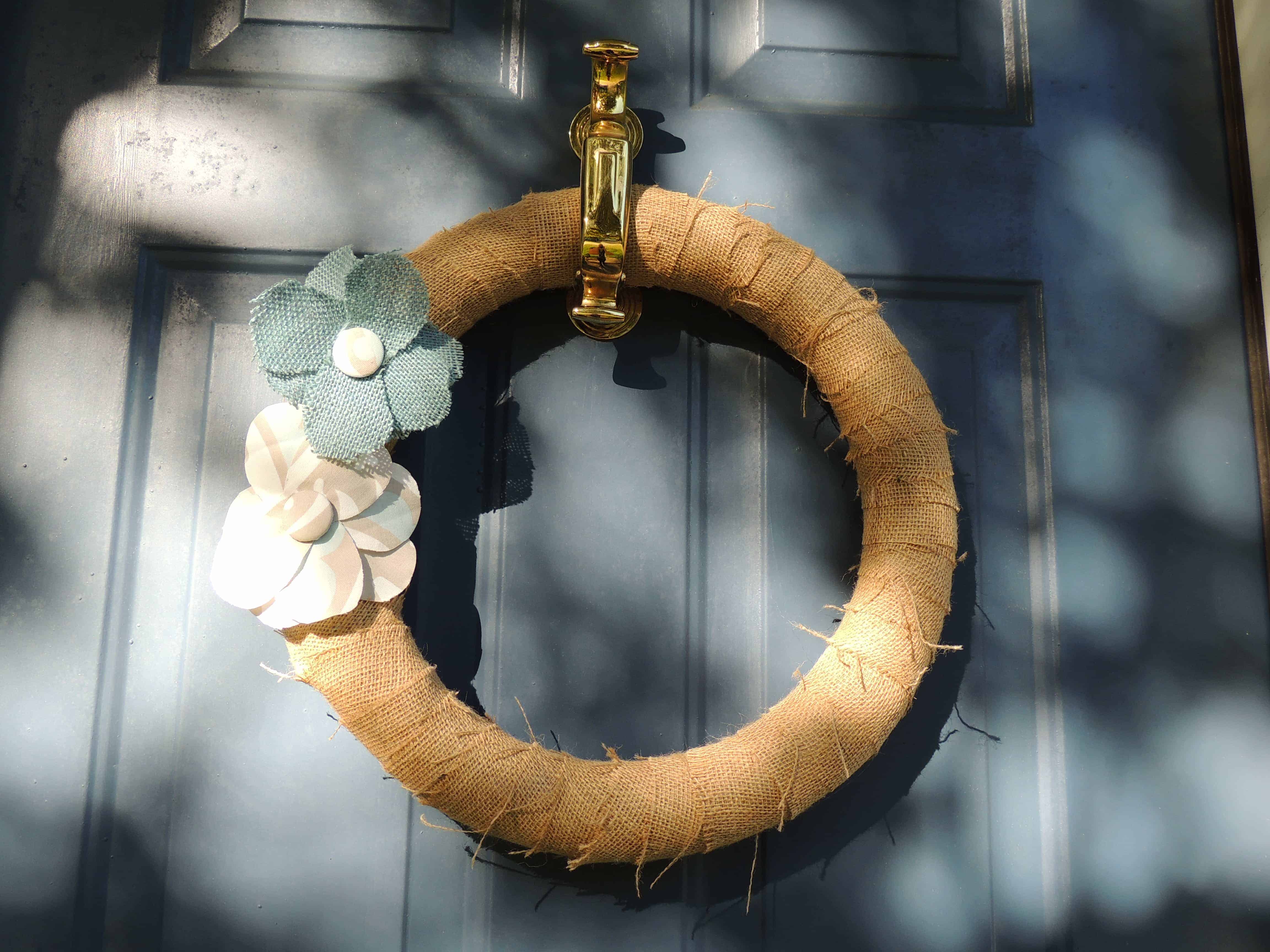 Aaaaaand that's how it went down! Here's a little cost breakdown:
1 yard of natural burlap: $3.99 (I had a 40% off coupon so I got $1.60 off that price)
1 foot of blue burlap: $1.33
Covered button kit: $3.79
Styrofoam ring: $5.00
Fabric scraps: Free!
Don't forget to check out some of the original wreaths on Pinterest!