I've another simple, fun and best of all CHEAP project for you today – a Large DIY Framed Chalkboard!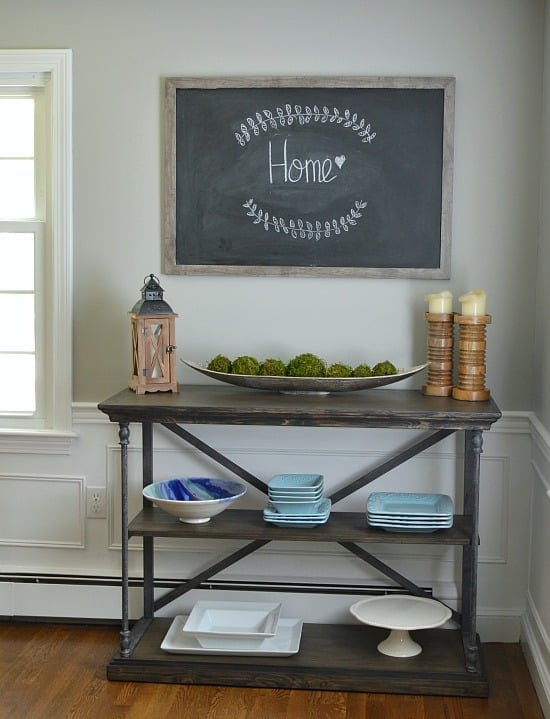 I'm loving all things farmhouse and fixer upper right now so I've been adding a few rustic farmhouse style pieces here and there. I've been lusting after a LARGE chalkboard for ages but they are super expensive. I knew I could easily DIY one from a picture frame and some chalkboard paint (I've done it on a small scale before) but it took me ages to find one that was large enough.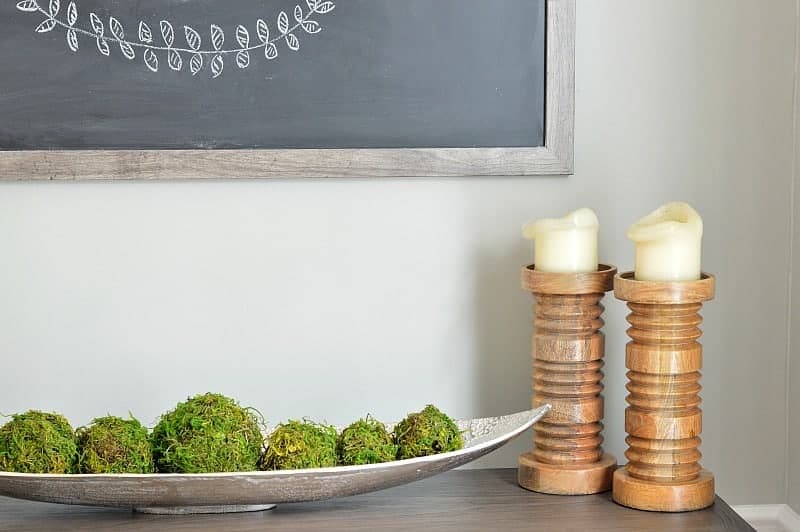 *This post contains affiliate links for your convenience*
Eventually I found this one at Michael's. It's so perfect for this project because it only cost me $10 after a coupon, it already has a rustic frame and there's no real glass, just a plastic covering. That means the chalkboard paint adheres reallllly well.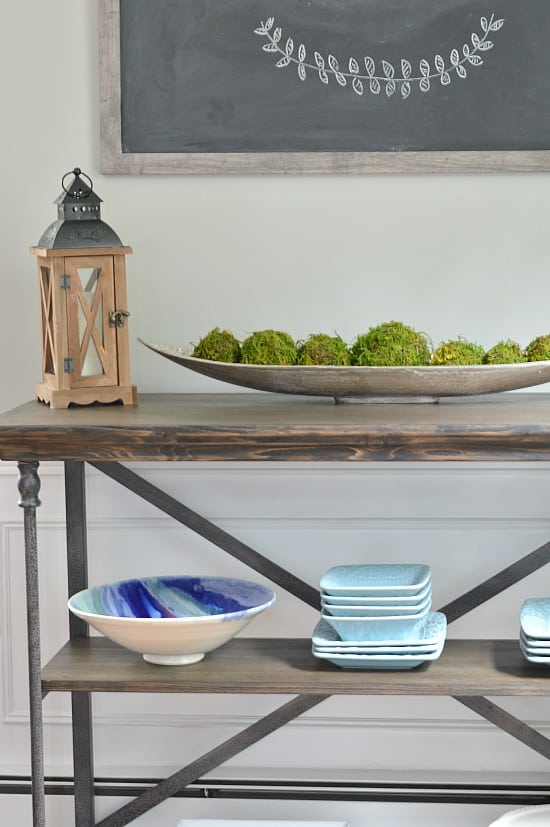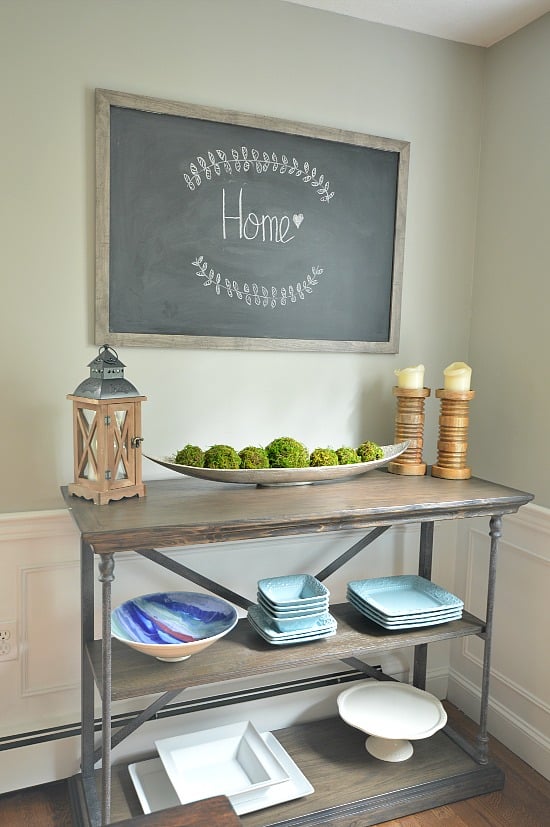 Let's add this to my naptime projects collection since this awesome Framed Chalkboard was complete in 20 minutes!
What You'll Need:
How to Make a Framed Chalkboard:

Tape the frame to protect it from the paint.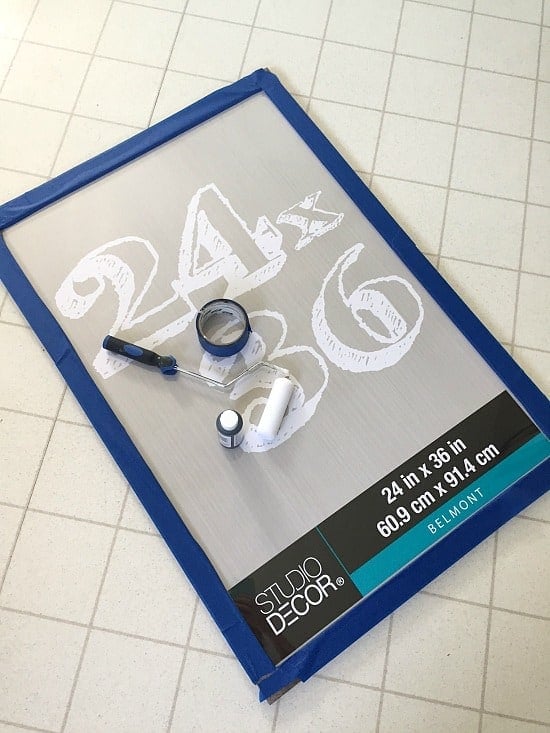 Squirt some chalkboard directly onto the frame and roll vertically (from the bottom to the top). You can go backwards and forwards, just keep the direction vertical. Allow to dry for one hour.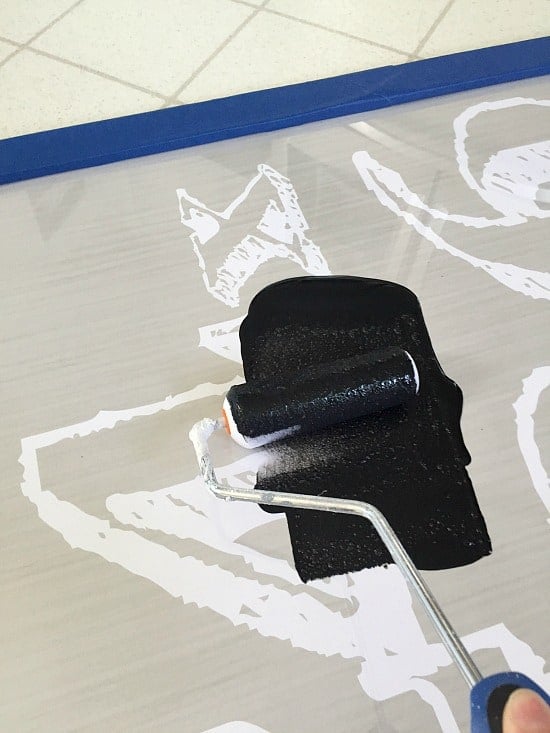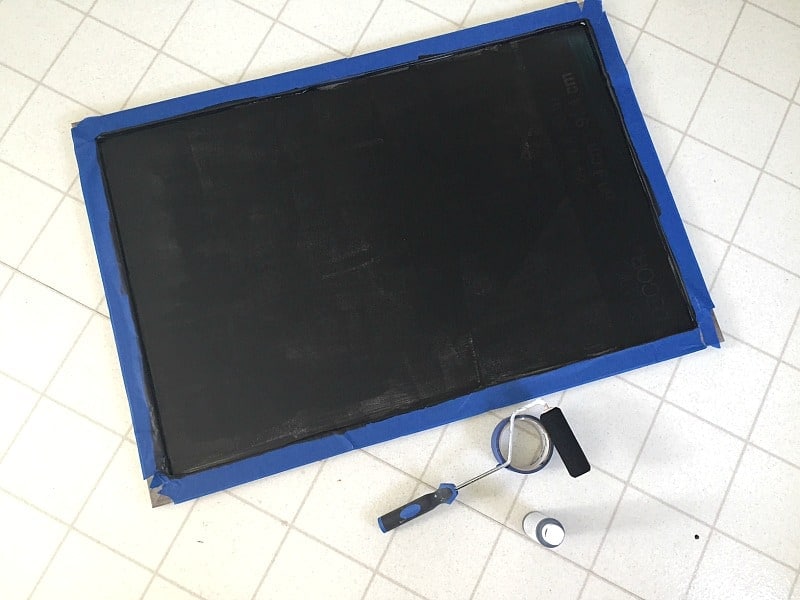 Repeat the process from step 2- this time rolling the paint horizontally (from left to right). This should completely cover any visible patches on the frame. Remove tape immediately from the frame and allow to cure for 24 hours: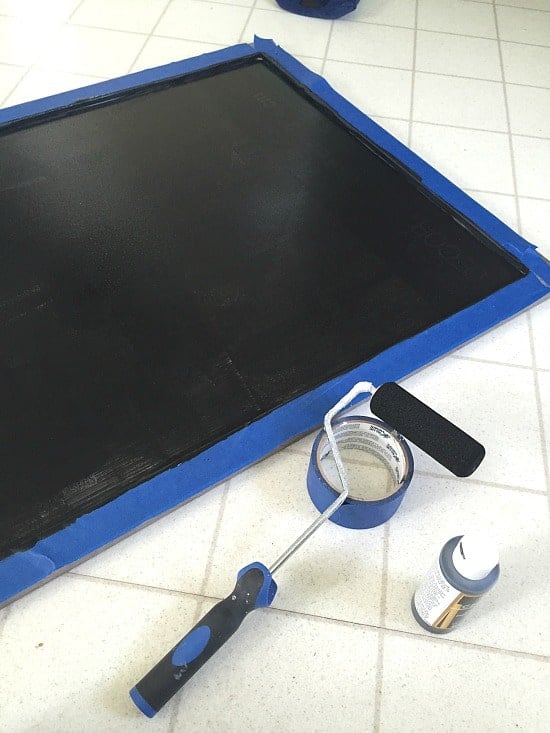 Condition surface by lightly rubbing the side of a piece of chalk across it. Add some nice lettering or draw a picture and enjoy!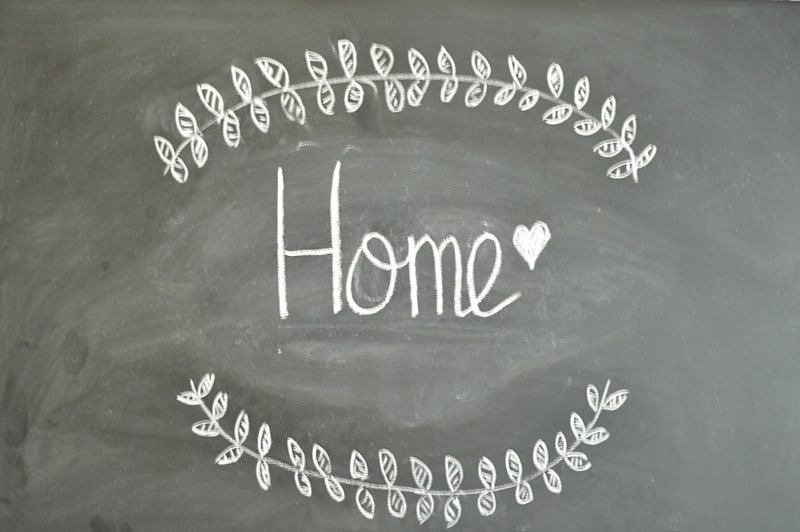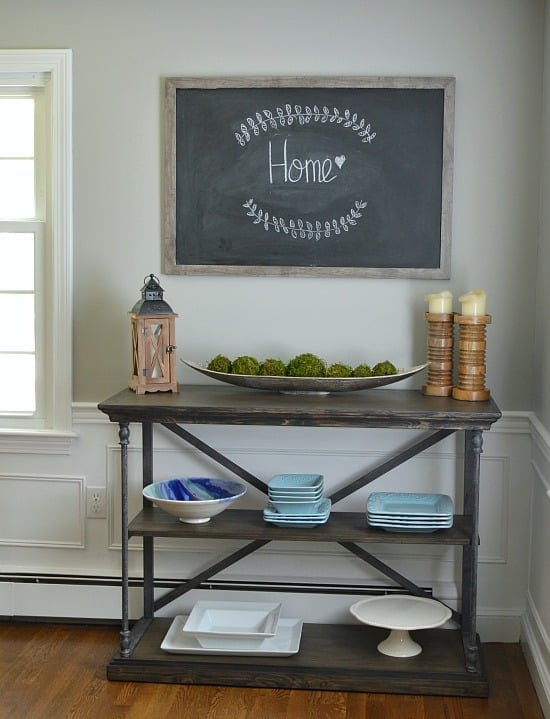 Did you spot the Moss Balls I DIYed a few months ago? I still love the organic feel they add to my dining room!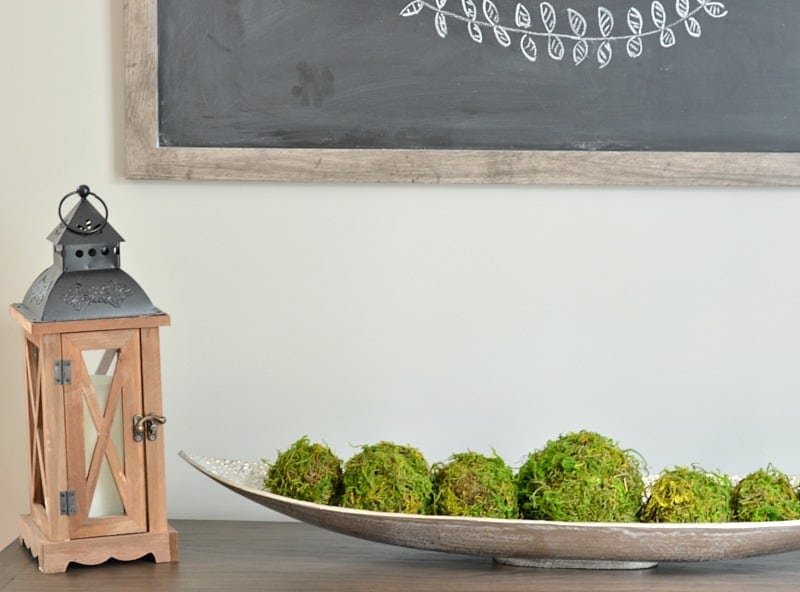 I think this cute Framed Chalkboard will add a wonderful touch to any space in your house. Have a friend who recently moved? It wold make a thoughtful housewarming gift, too!
Like it? Pin it!