Along with pregnancy comes baby brain. Clumsiness and general forgetfulness abound. I've stopped counting the number of times I've misplaced my keys in the past month. My solution? Make a DIY key holder and finally have a designated spot to hang them. I think I can *just* about remember to put them in the same spot every time!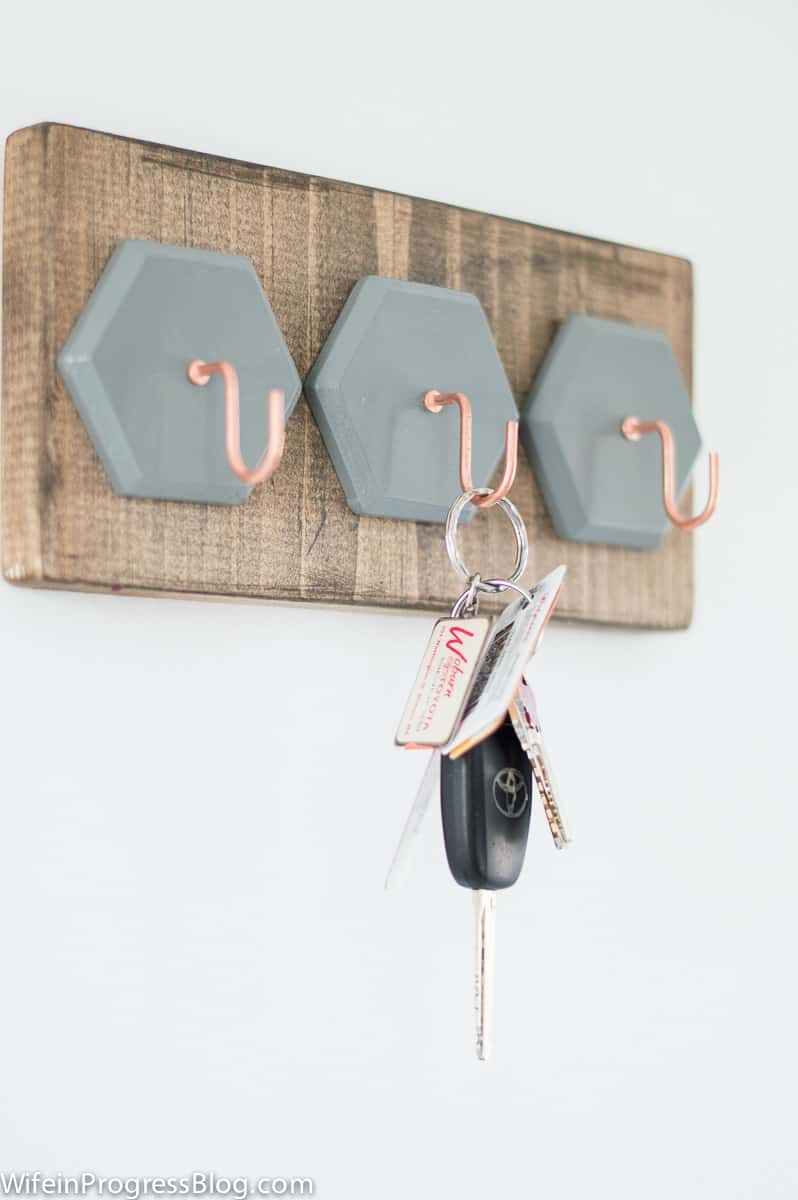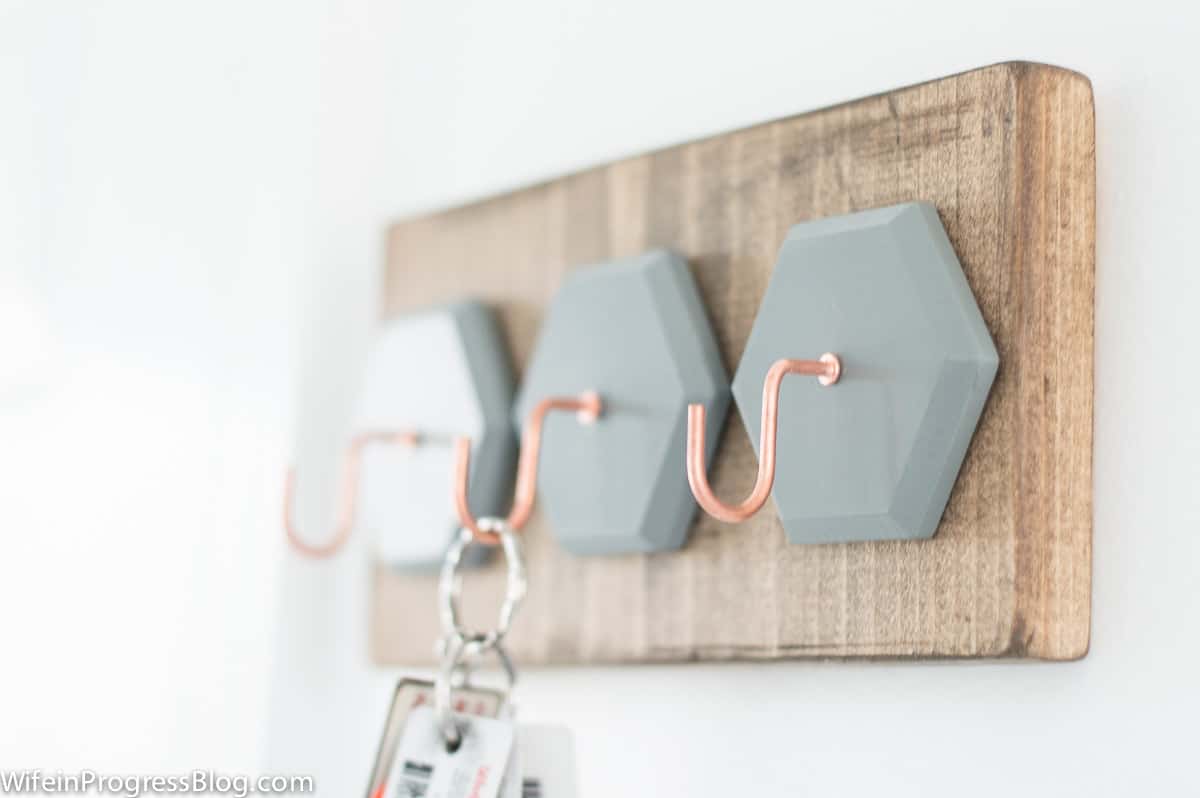 I think this project took me a total of 20 minute to do – it's that easy!
What You'll Need For Your DIY Key Holder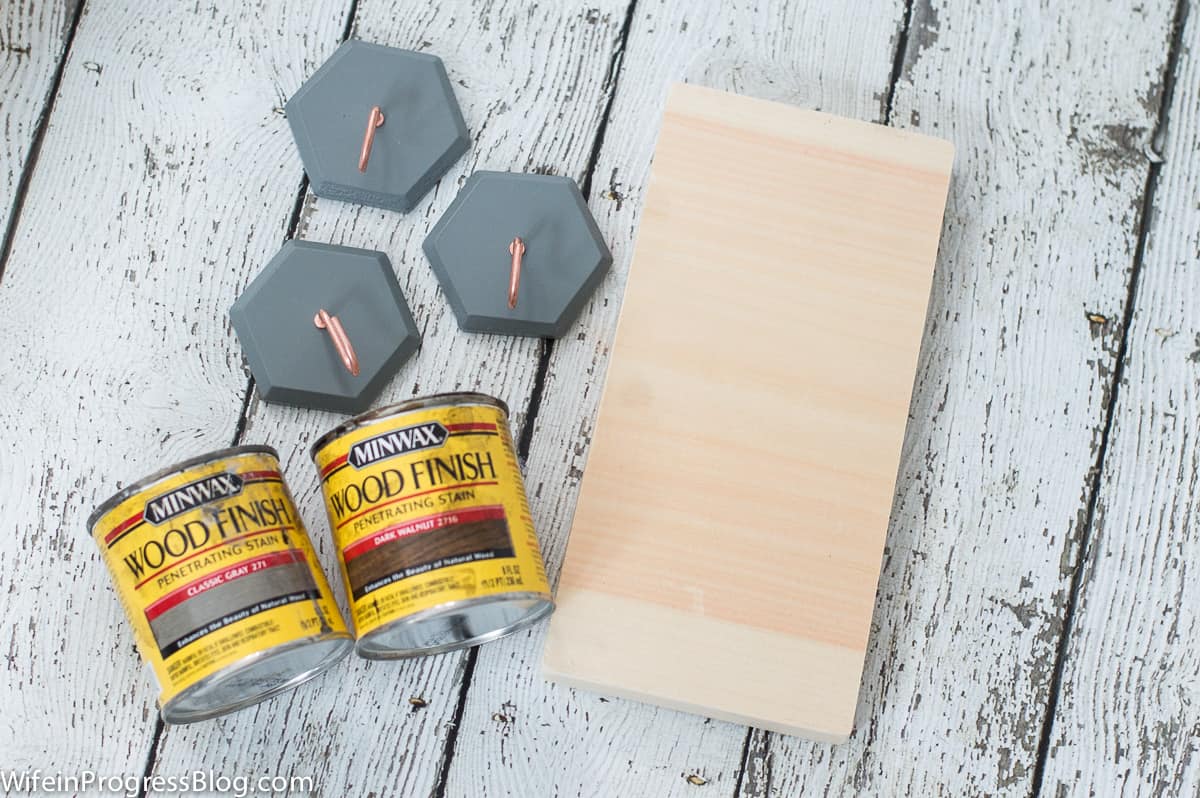 A scrap piece of wood cut to whatever size you want
Hooks (I got these cute hexagon ones from the Dollar Spot at Target)
Stain or Paint
Wood Glue (depending on the type of hooks you purchase [like these] you may just have to screw them in)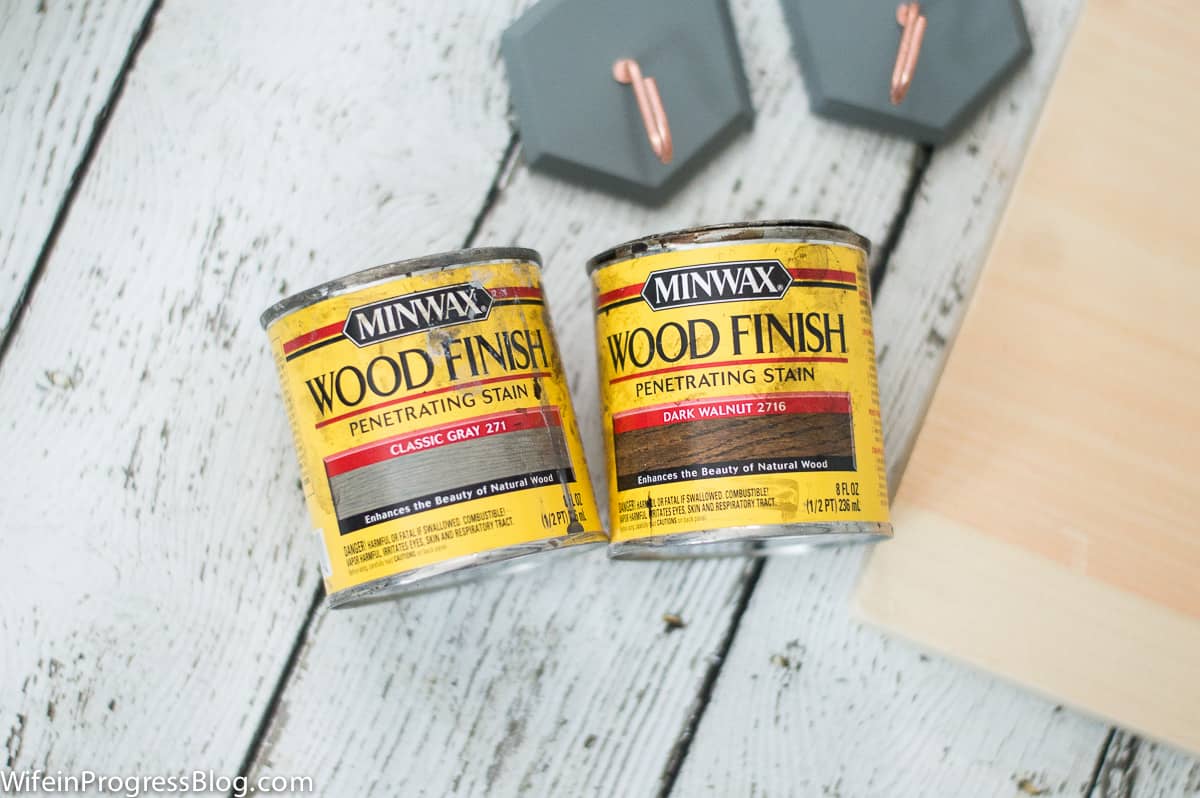 The first thing I did after my wood had been cut to size was lightly sand the edges. This totally optional, but rounding the edges gives the wood a more finished look.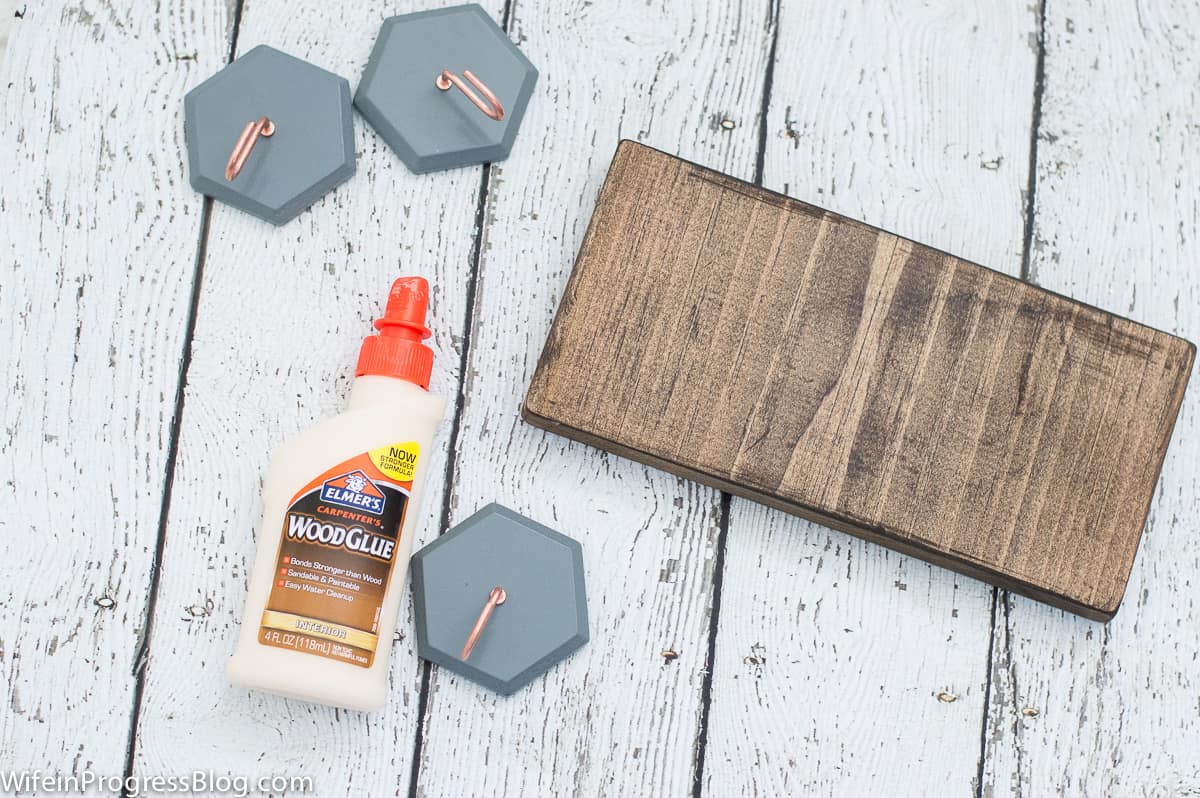 I used a mixture of my two favorite stains – Dark Walnut and Classic Gray to create a rustic effect on the wood. I did the same technique as when I made my Rustic Faux Pallet Picture Frames.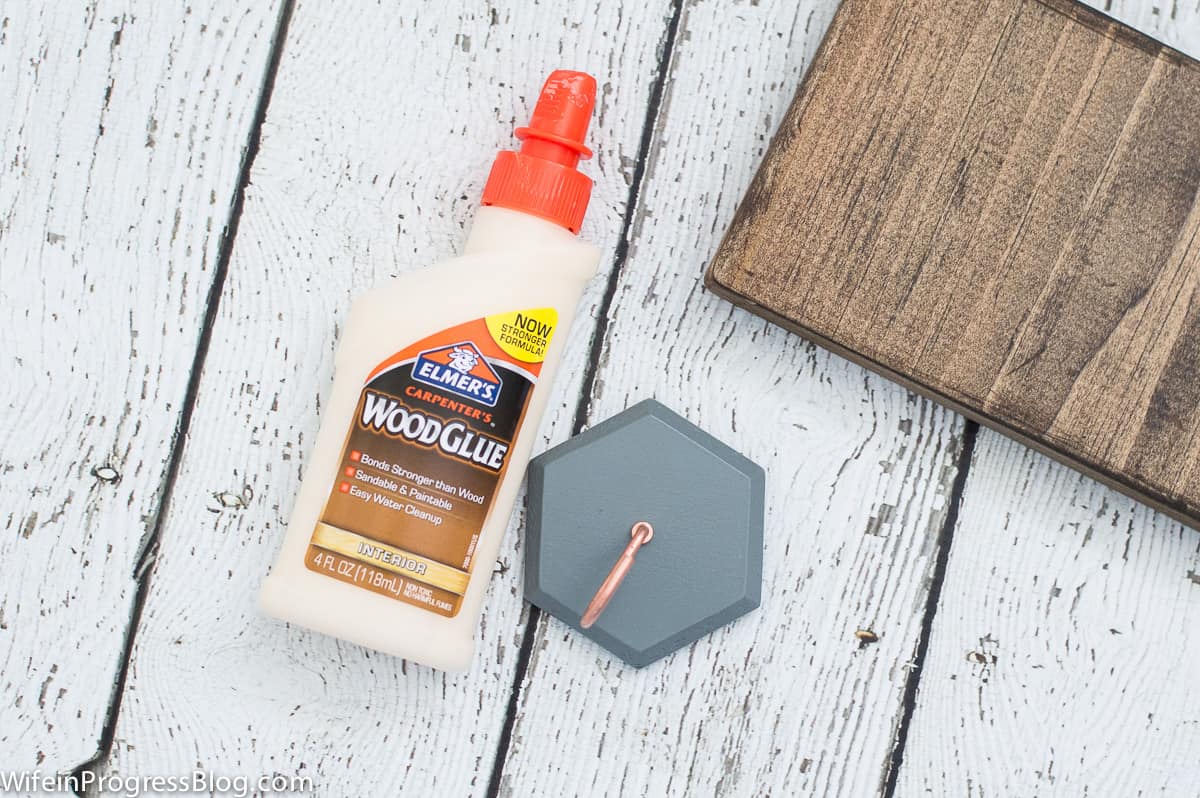 Then all I did was take my hooks, apply some wood glue to the back of each hexagon and place them on the wood. I let the glue dry for 24 hours before doing anything else.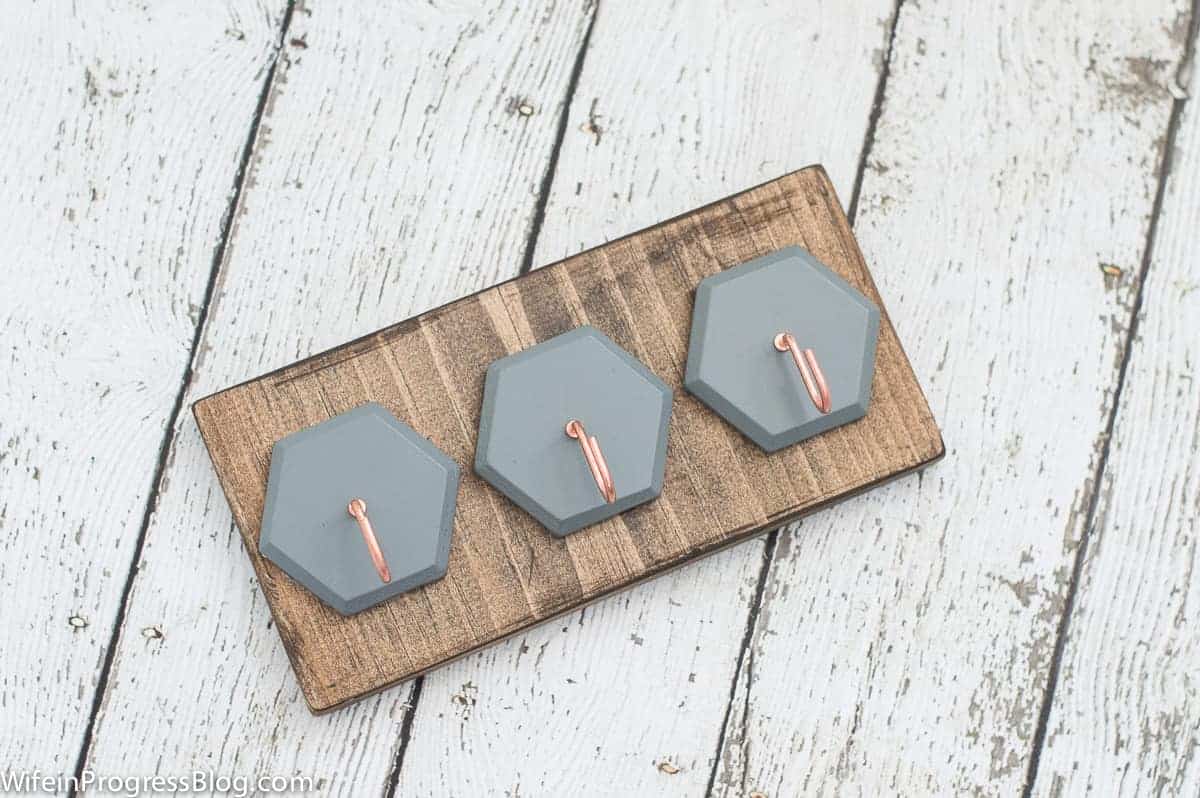 Finally, I attached a sawtooth hanger to the back of the wood and hung it up in my mudroom! Because I used supplies I already owned, this little project cost me a whopping $3 (for the hooks) out of pocket!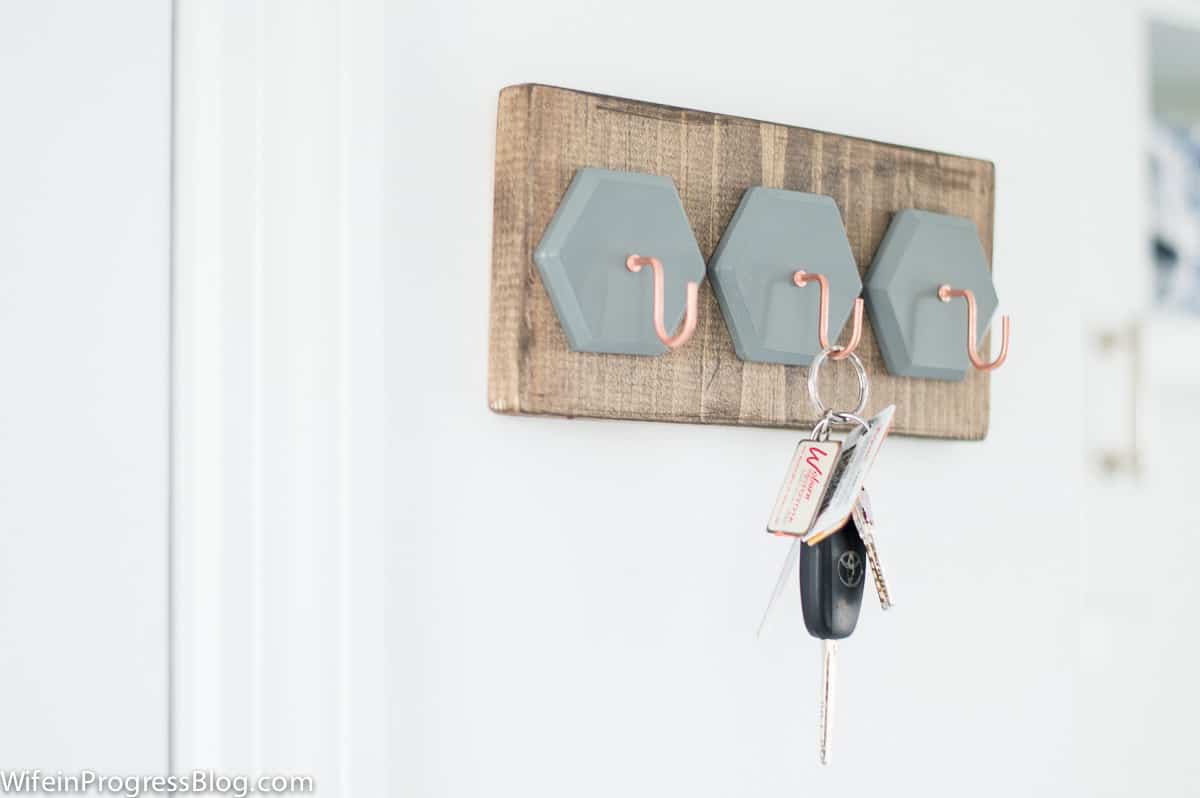 My sanity has at least been partially restored! Now if I could just stop tripping over my feet and stubbing my toes…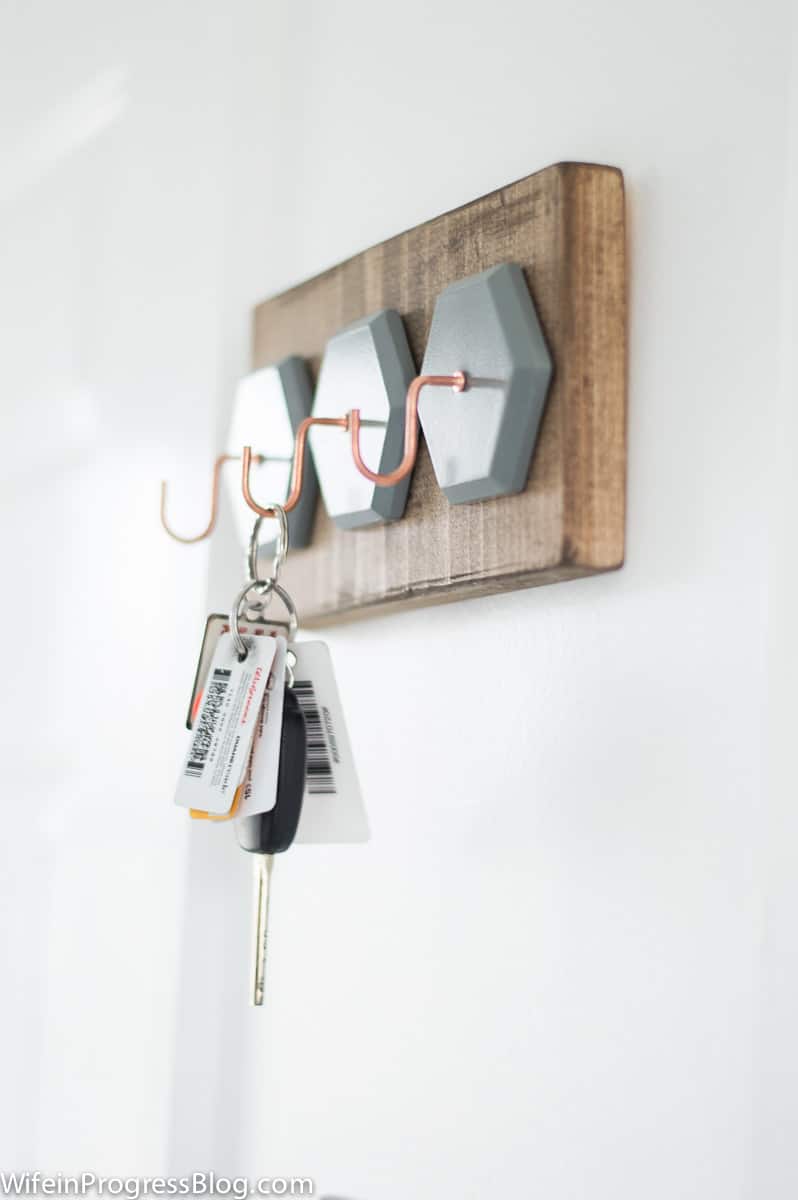 Don't forget it!