You can upcycle any type of container into a planter but vintage elements make captivating conversation starters!
Take a look at this 'old' mail holder that I converted into an eye-catching planter, perfect for hanging arrangements.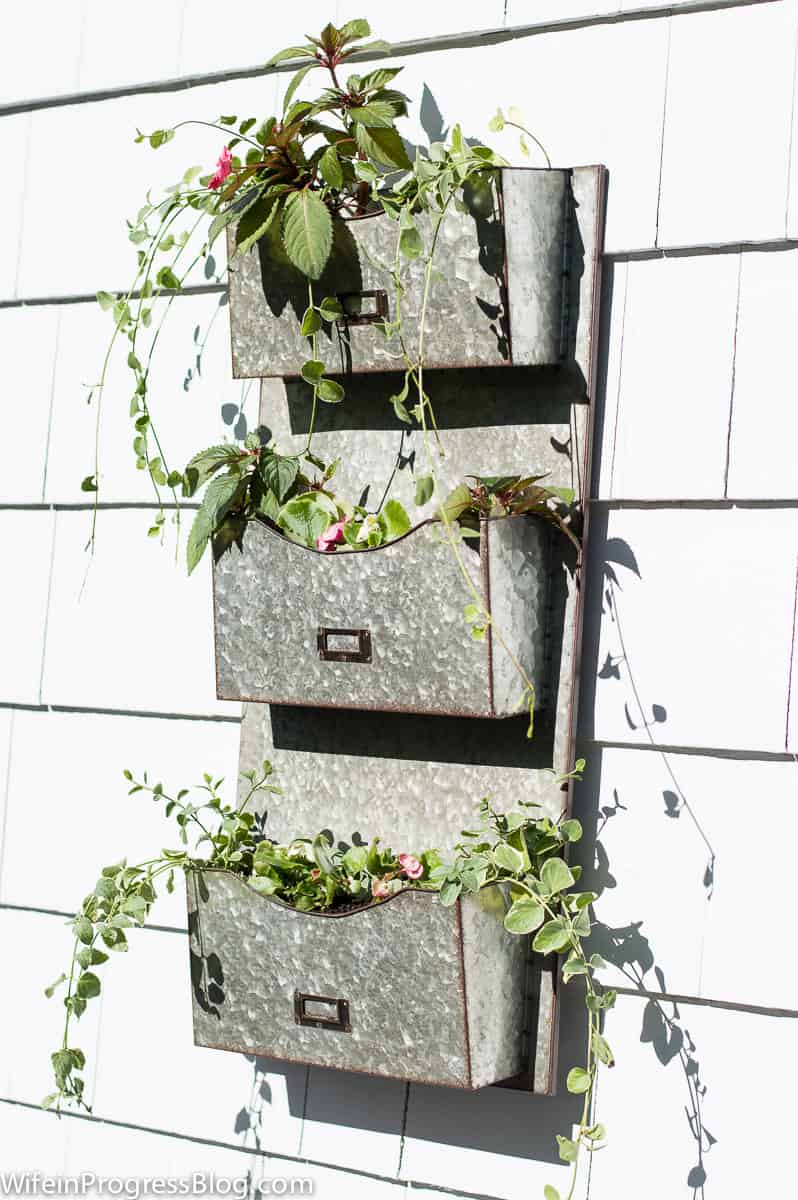 What You'll Need To Make Your Planter
A drill or hammer/nails to make drainage holes
Potting soil
Plants of your choice
---
Directions
Using a hammer and nail (or drill) add some drainage holes to your mail holder.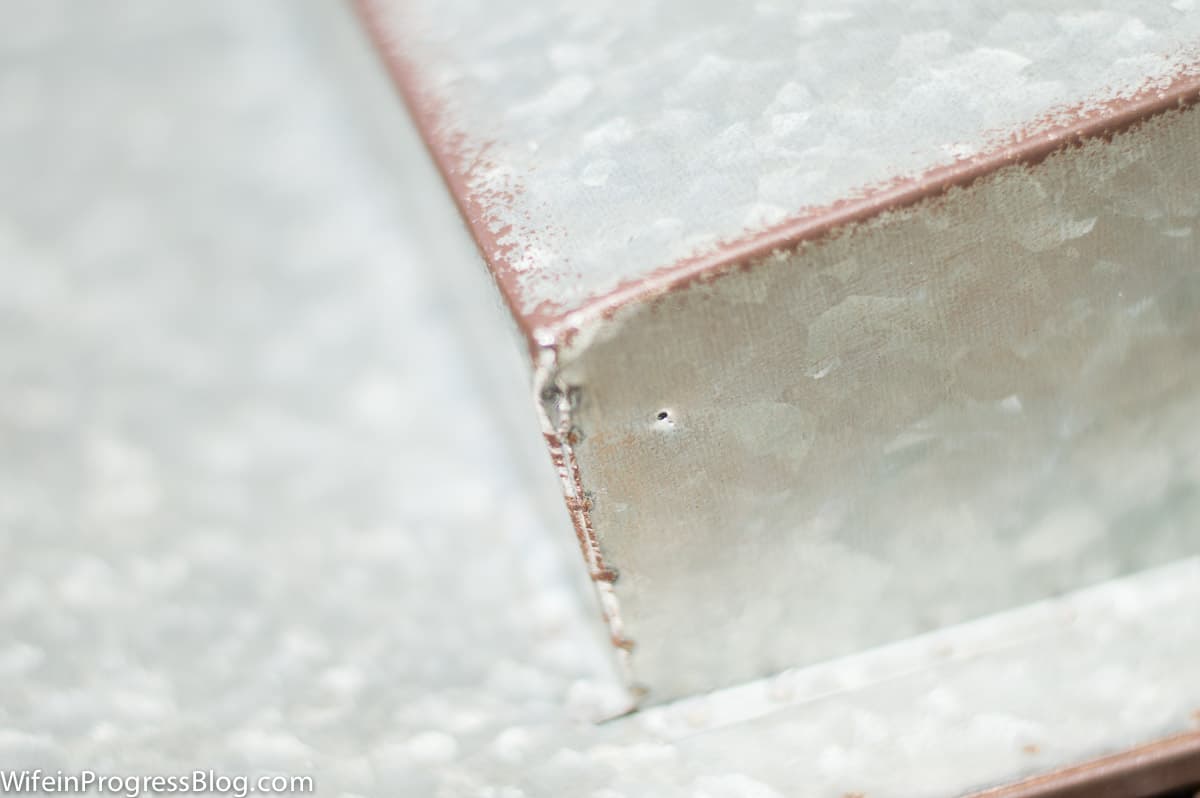 Add soil to each level of the planter and start to fill in with plants.
I like to place trailing plants on the edges and flowers in the middle.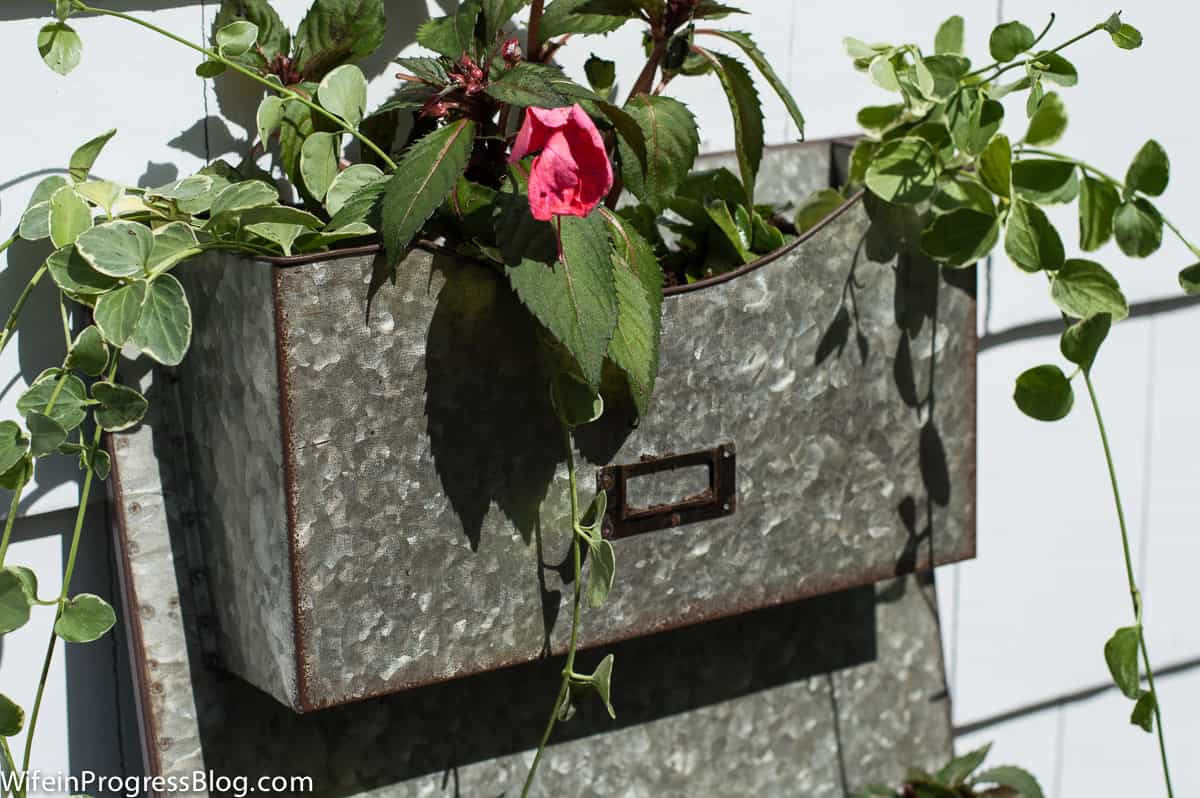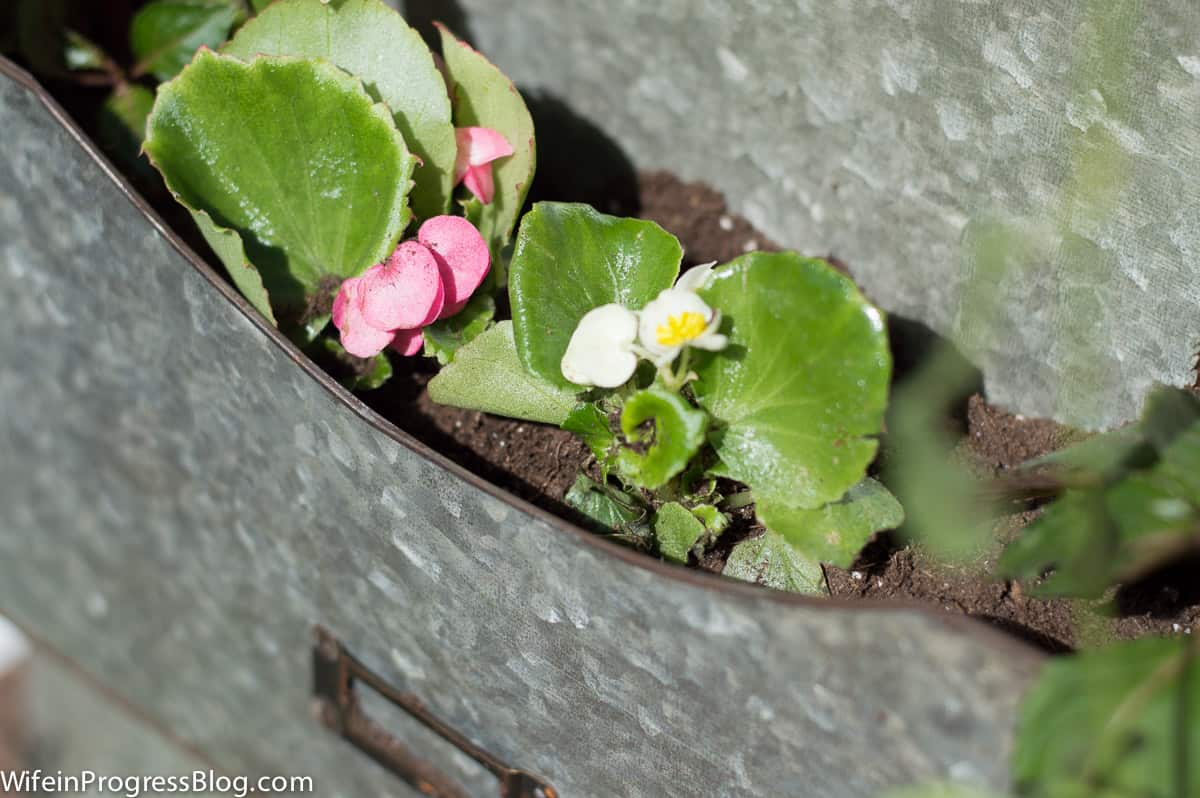 Once all the plants have been placed, top up with more soil.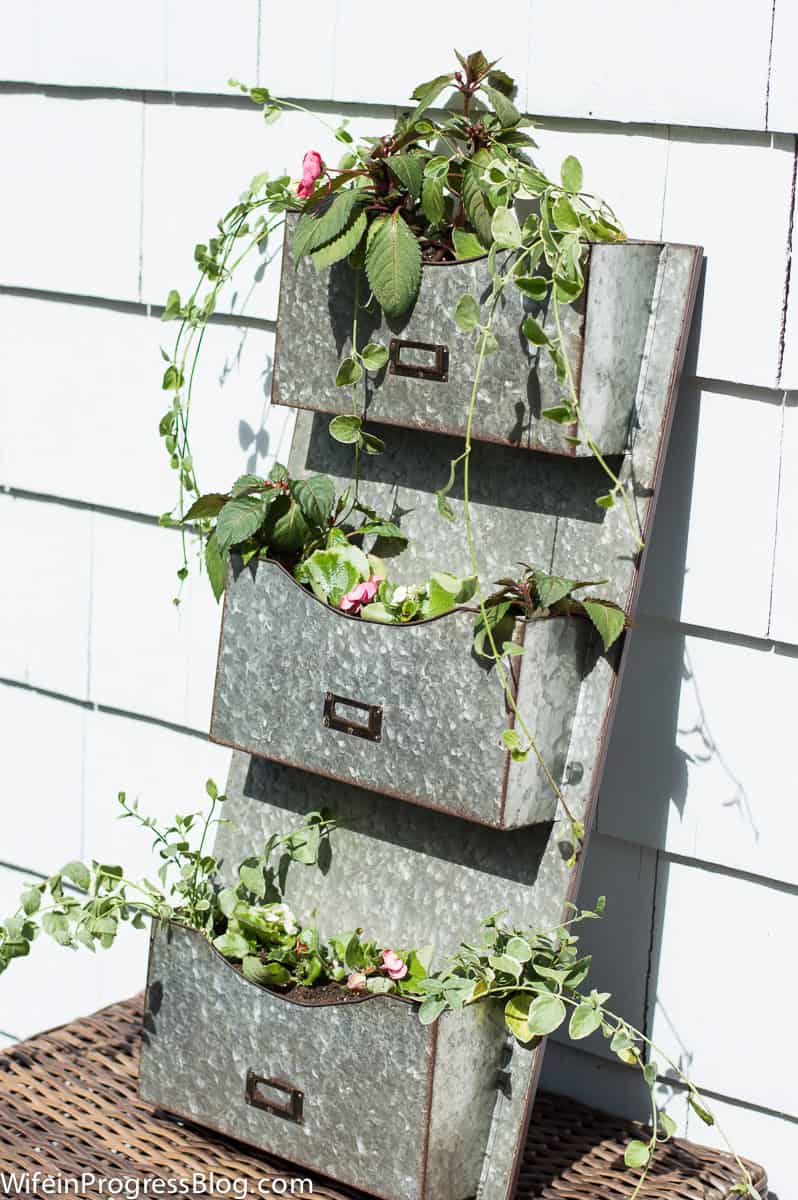 Finally, hang it up!
I recommend hanging this in a spot that doesn't get too much afternoon sun so that the metal doesn't fry the roots of the plants. A few hours of morning sun should be perfect!
I chose to hang my on the siding along my deck using wood screws. Isn't it pretty?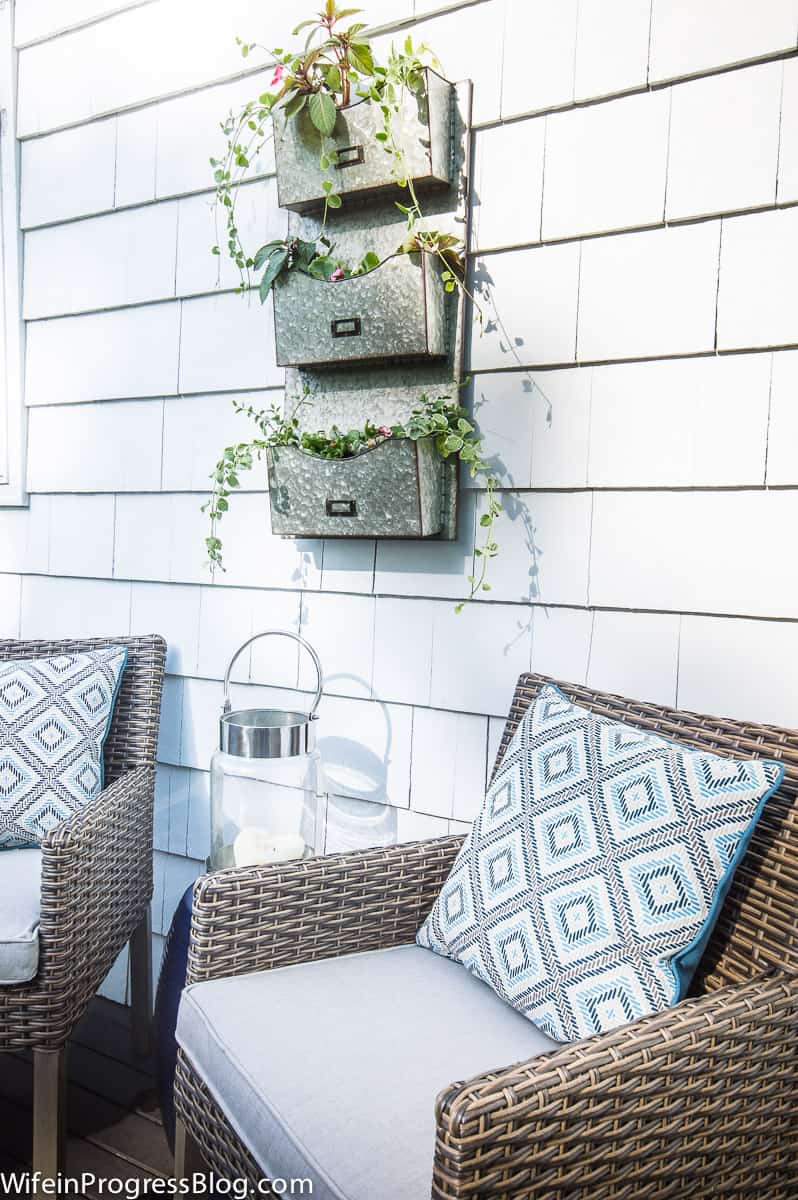 Another option is to fill the slots with a sandy soil instead of potting soil and plant some succulents in place of the annuals I chose. Those will tolerate the heat a lot better….or you could even keep it inside, since the succulents won't need to be watered much!
I'm excited to see the flowers fill out and bloom. And I love the little bit of farmhouse chic this simple project has added to my deck.
This hanging container also saves space in tight places – check out this article for more small deck decorating ideas.
Other DIY Post You'll Like