Have you ever walked by the window display at Pottery Barn and stared longingly at their stunning floor mirrors? I certainly have… but once seeing the price tag, I knew that several hundred dollars was simply out of my budget and it was time to create a DIY mirror that was more wallet-friendly.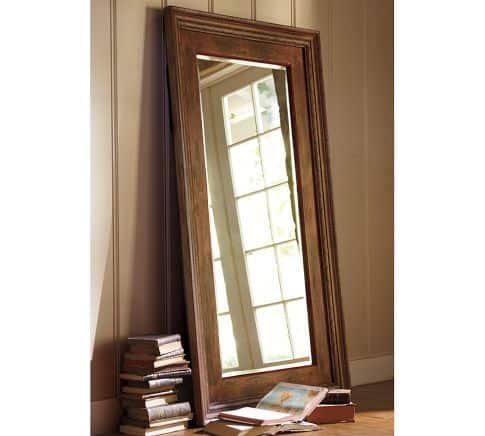 With less than $30, and the repurposing of some household materials, I was able to make that elegant mirror mine. With a few simple steps you too can create this gorgeous DIY floor mirror for your home.

Gathering Materials and Getting Started
What You'll Need:
A cheap rectangular mirror
Large piece of wood (an old tabletop is perfect!)
Trim pieces to match the width and length of the tabletop
Since I already had one of those junky $5 mirrors in my bedroom, that was the mirror piece sorted (don't have a mirror on hand? Target has just what you need for $6!).
We used to have a solid wood table in our laundry room that we inherited with the house. We took it apart about a year ago, but I wouldn't let my husband throw it out. With my love of DIY (check out my other DIY projects), I knew it would come in handy one day! With the table top and mirror… my vision started to come to life: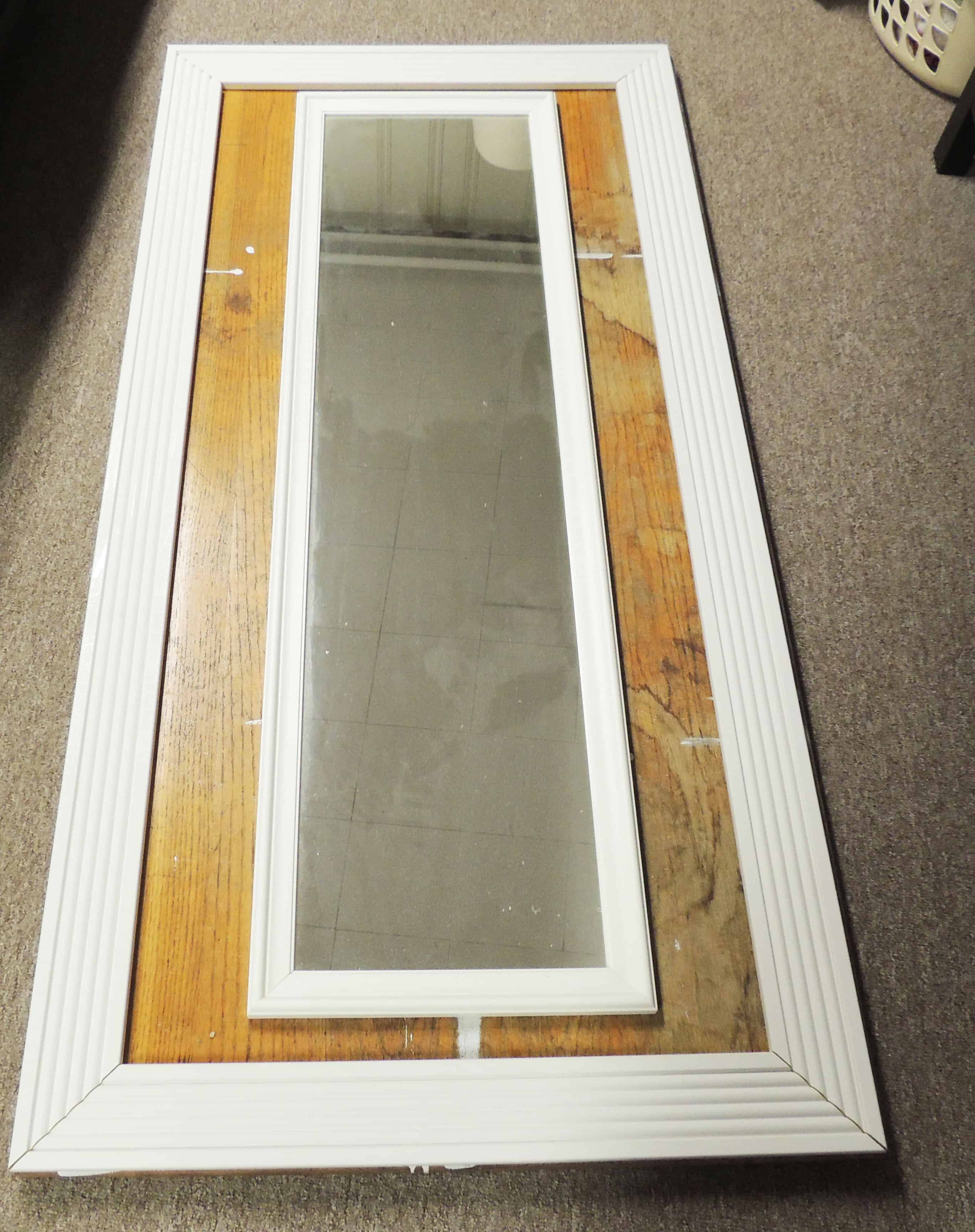 Directions
Cut the trim: First, I created the 45 degree angles on the trim using my miter box. If you don't own one of these yet, it's a must buy. They cost about $20 and you can get them at any major home improvement store.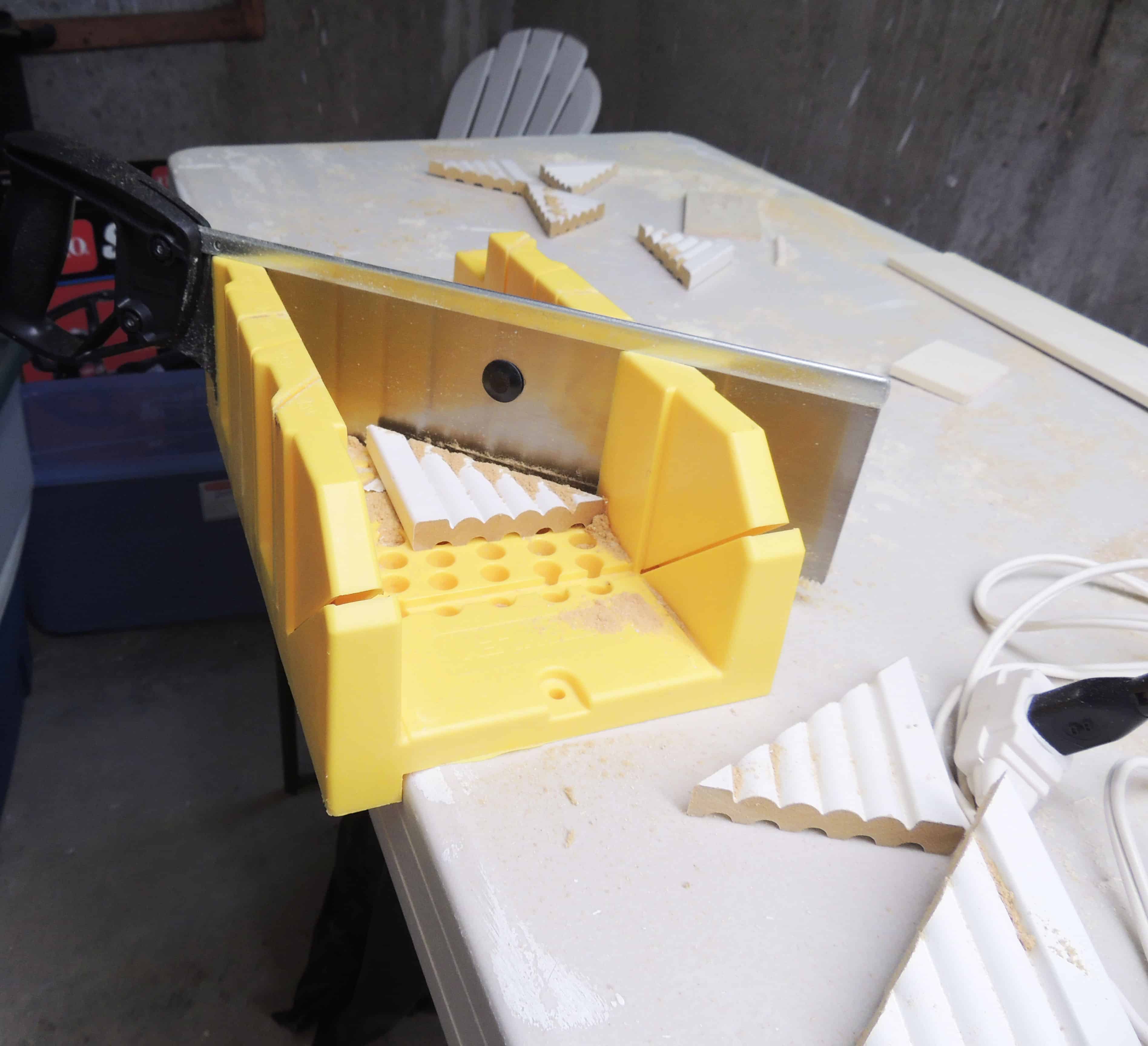 2. Attach the Trim: Using liquid nails as well as some trim nails, I secured the trim in place. I used wood glue to secure the mirror in the center of the table top.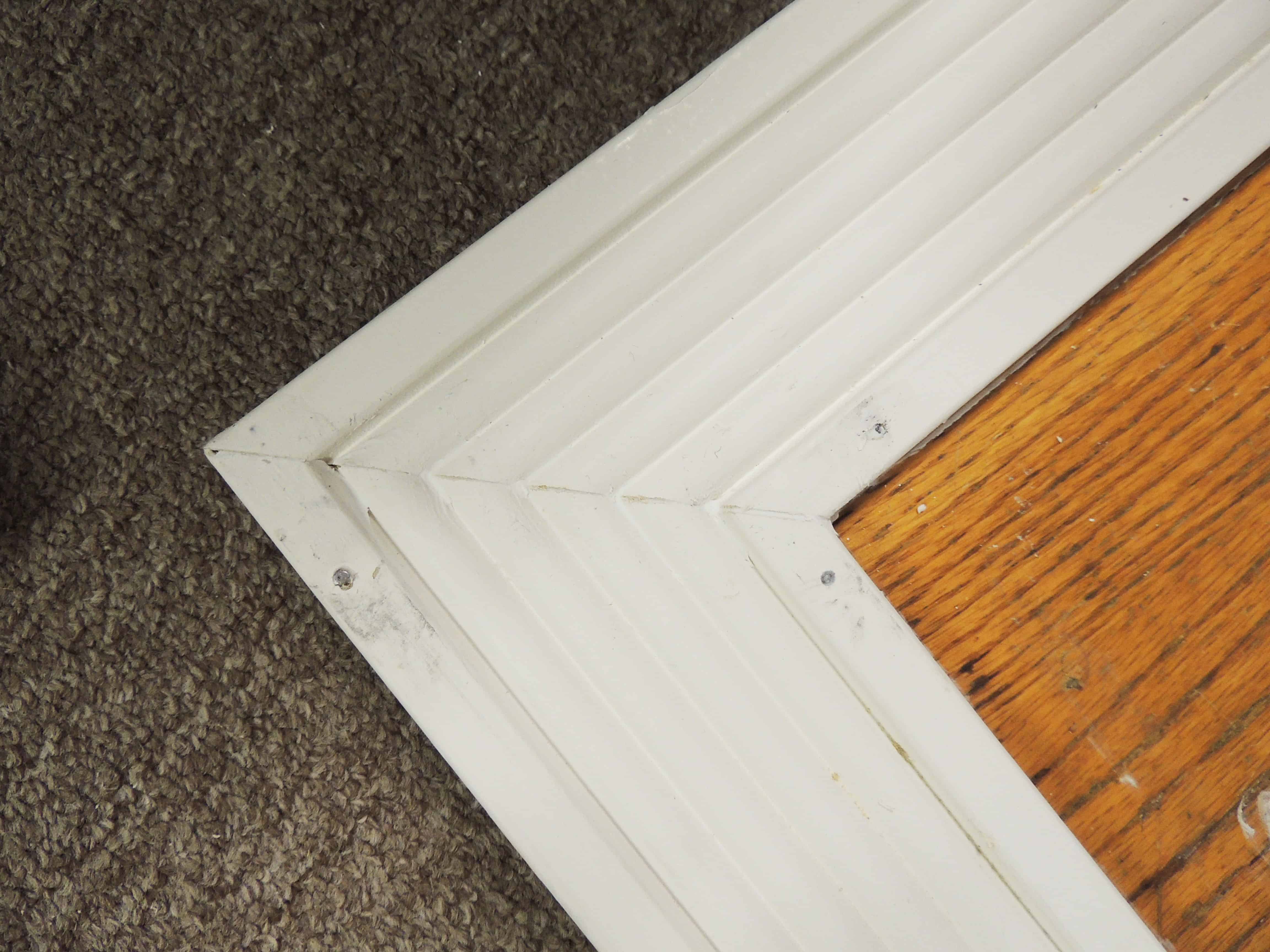 3. Caulk The Seams: Then, I caulked everything to get a clean, sealed look. When it comes to caulking, fingers and a damp cloth are your best friend. Swiping a finger down the length of the area you just caulked will give you a perfectly smooth line. Similarly, if the caulk has started to dry and it's not smooth and even, wipe a damp cloth down the length and it will do the trick.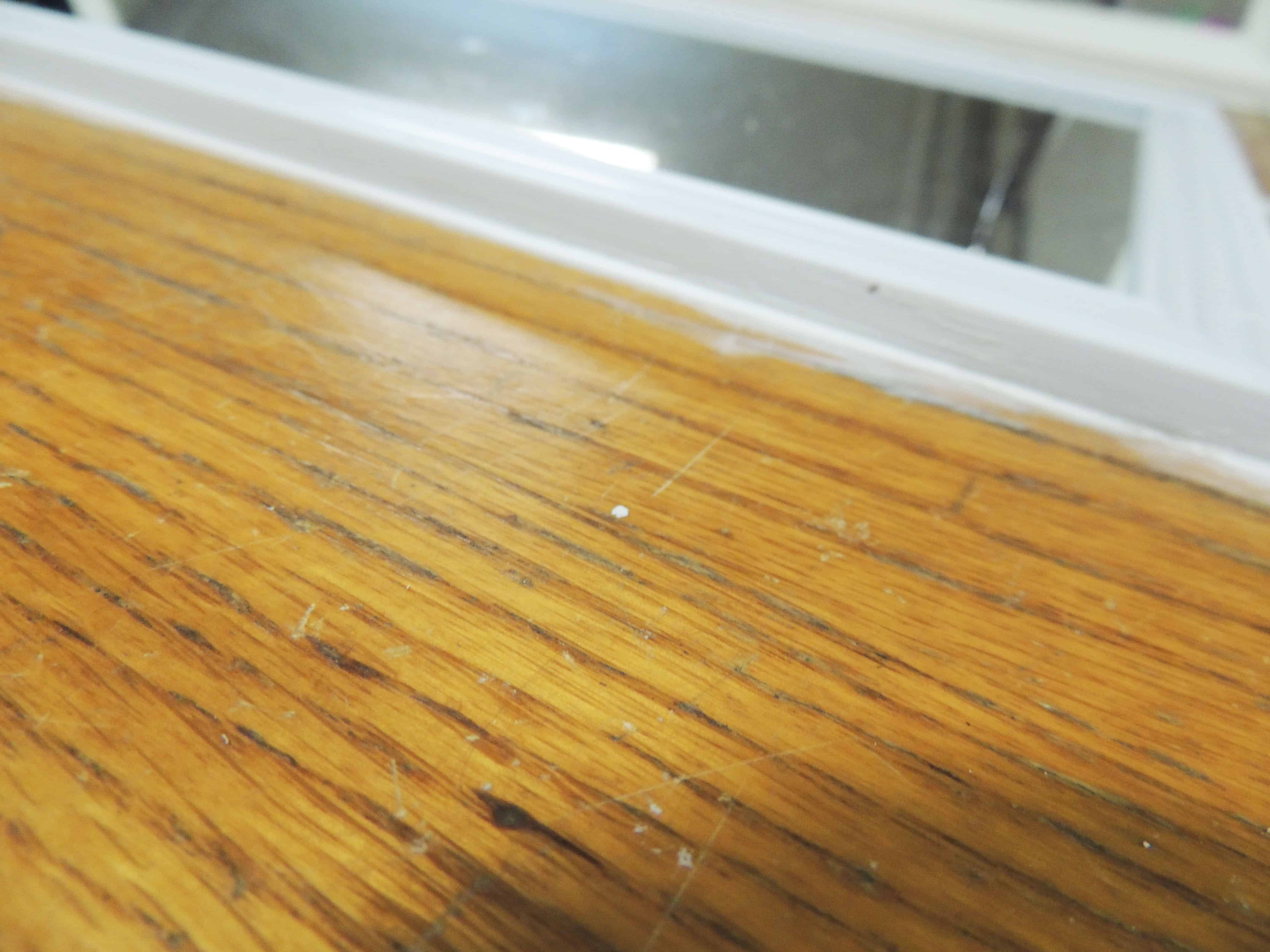 4. Prime: Once the caulk was dry (about an hour later) I taped off the mirror and sanded and primed everything: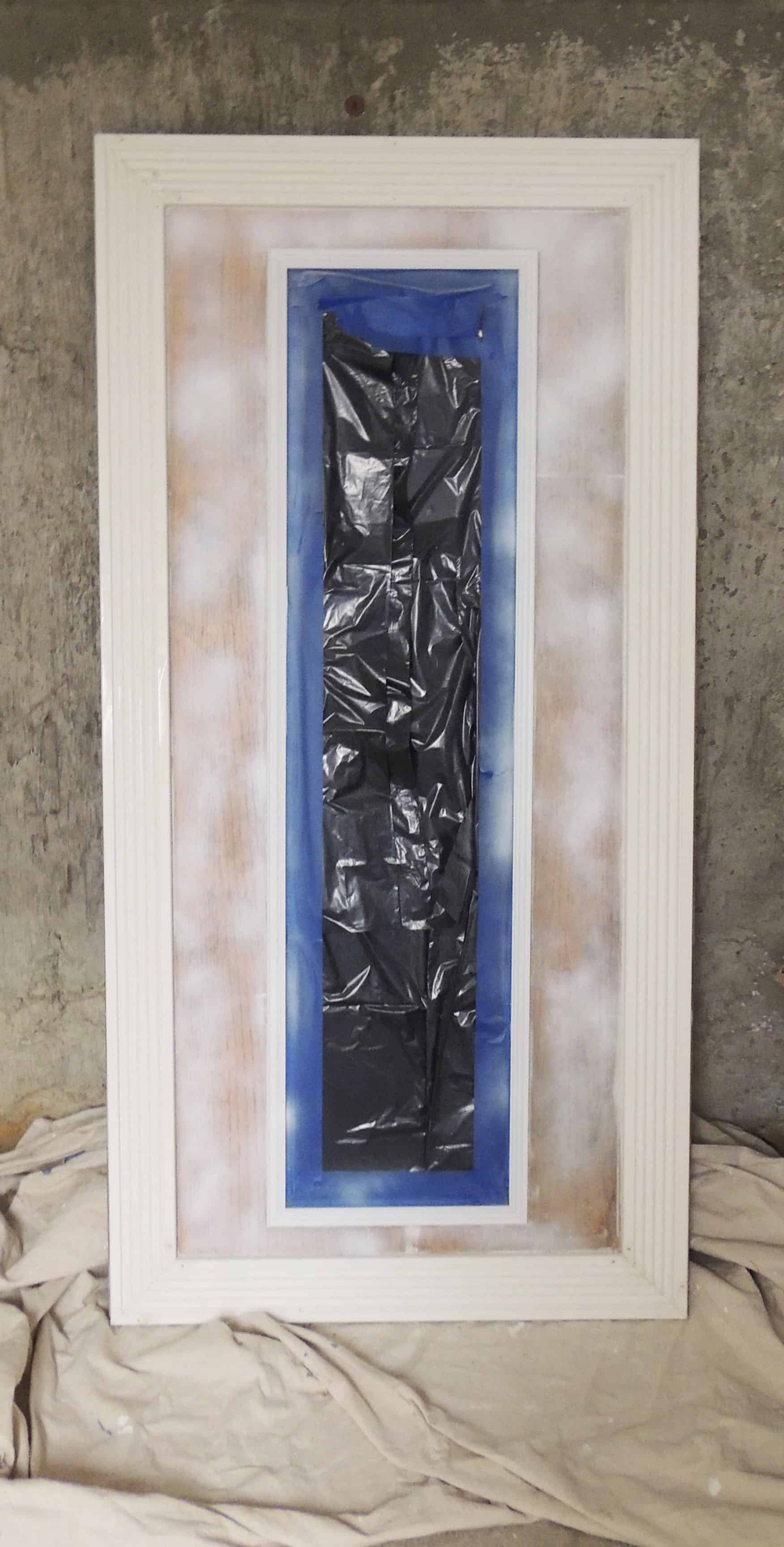 5. Paint: After debating between a white and silver finish, I decided to buy silver spray paint and coated the surface with three coats. The trick to getting a good finish here is to go light and easy. Three thin coats is better than one thick, gloopy, streaky coat.
Note: I learned a lesson with this process and want you to learn from my mistakes. When using metallic spray paint DO NOT finish with a clear coat! It completely gets rid of the metallic finish and turns it a dull gray. Trust me on this… it will save you from having to sand and repaint.
The Result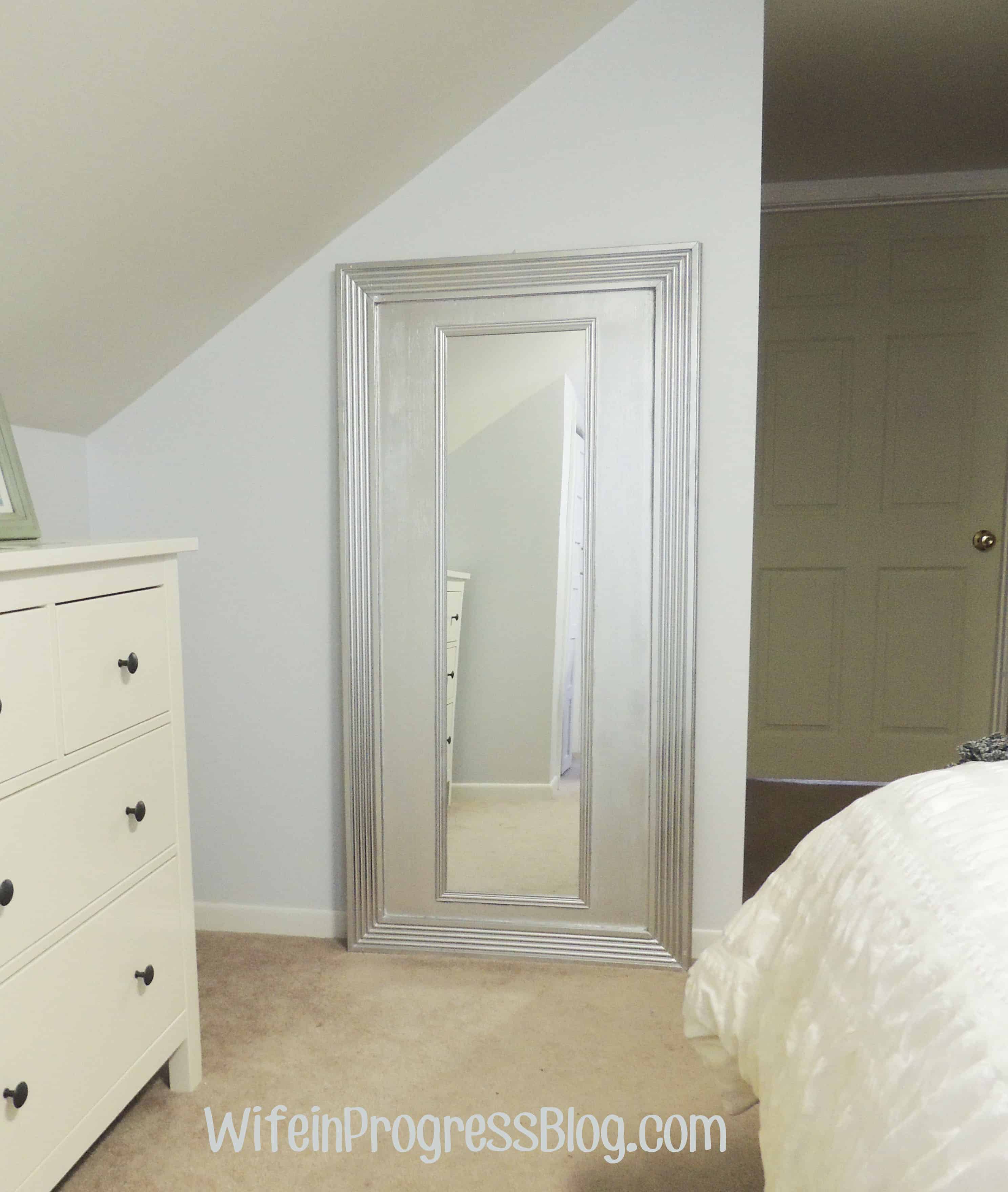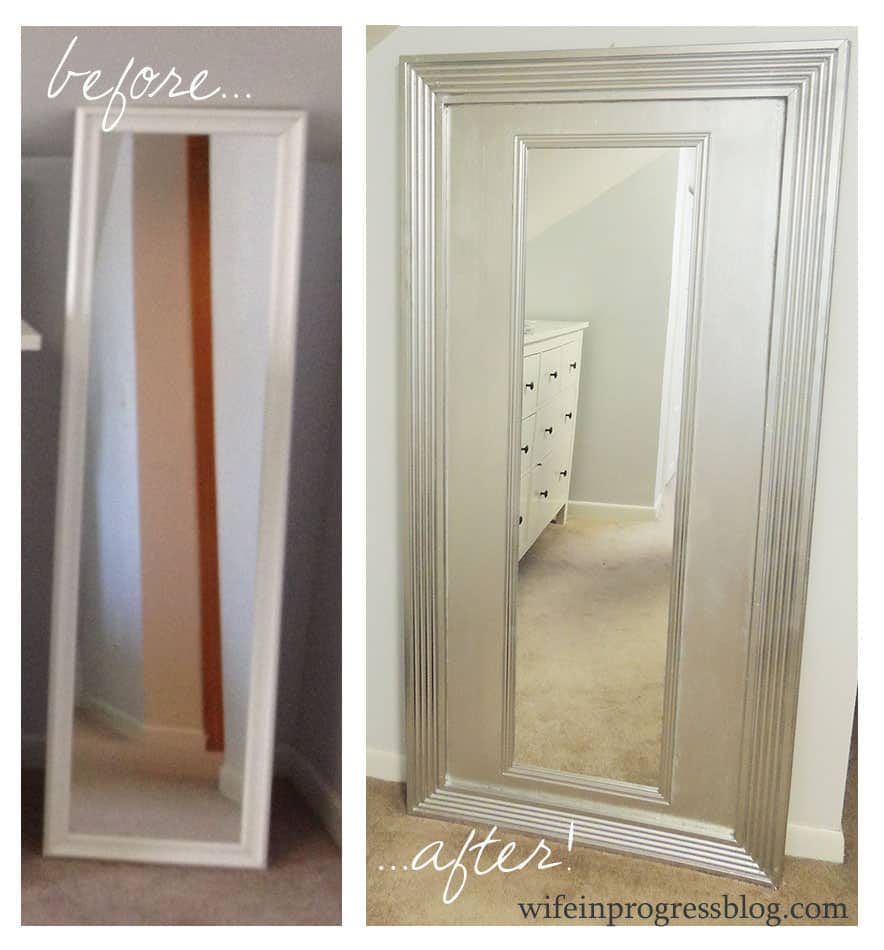 DIY Mirror: The Cost Break-down
Mirror: $5.99
Trim: $18
Caulk: Already owned
Primer: Already owned
Silver spray paint: $4.98
Table top: Already owned
Total: $28.97
Making that $499 floor-mirror for under $30; I'd consider this DIY floor mirror a major success!