Hey there!
This month I am participating in yet another Fab Furniture Flippin' Contest. I previously entered this chair makeover but this time I'm making something from scratch for Cian.
March's FFC sponsor is Fairfield World and the theme is Mix & Match. Fairfield Worls sells all kinds of stuffing for your craft and home improvemet projects. Their stuffing makes plush toys, teddy bears, handmade dolls and pillows soft and huggable. You can choose from original Poly-Fil premium polyester fiberfill, down-alternative Ultra Plush gel fiber, dry packing fiber, or specialty stuffings made of recycled material or sustainable resources like bamboo or corn.
For this month's challenge, I decided make a DIY Toddler Bean Bag for my son, since I'm tired of him spilling his milk on my new couch :-)
The mix and match element is the contrasting fabrics that I chose and I used the Poly-Fil Biggie Bean Bag filler (disclaimer: provided free of charge for this contest)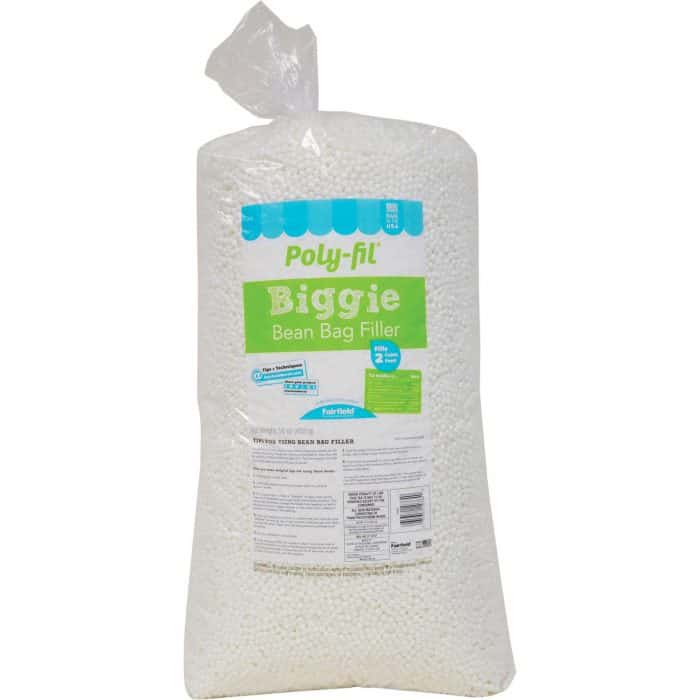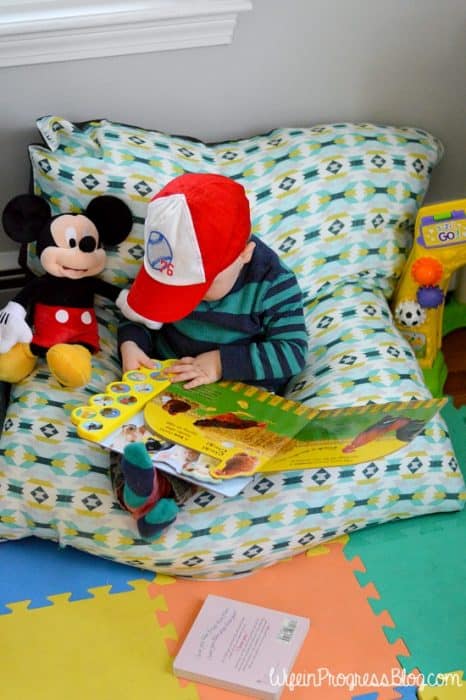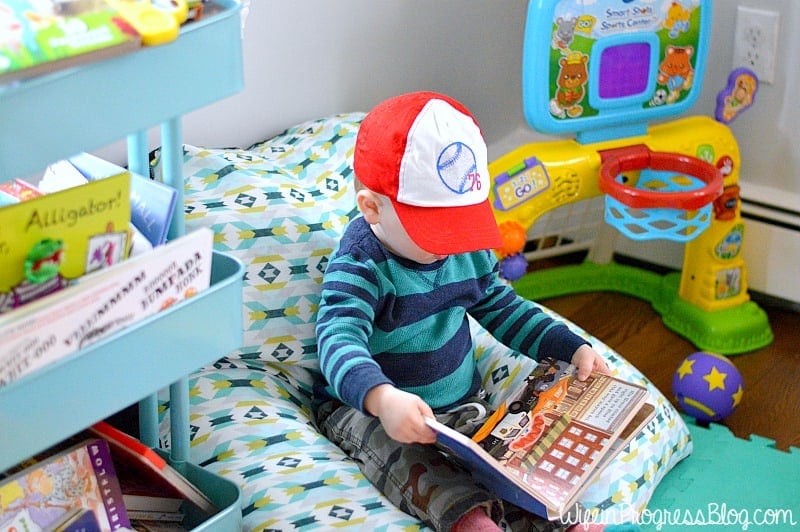 Now, one word of advice. If you can, fill your bean bag OUTSIDE if at all possible. Otherwise, you will be vacuuming little staticky bean bag balls for the next month.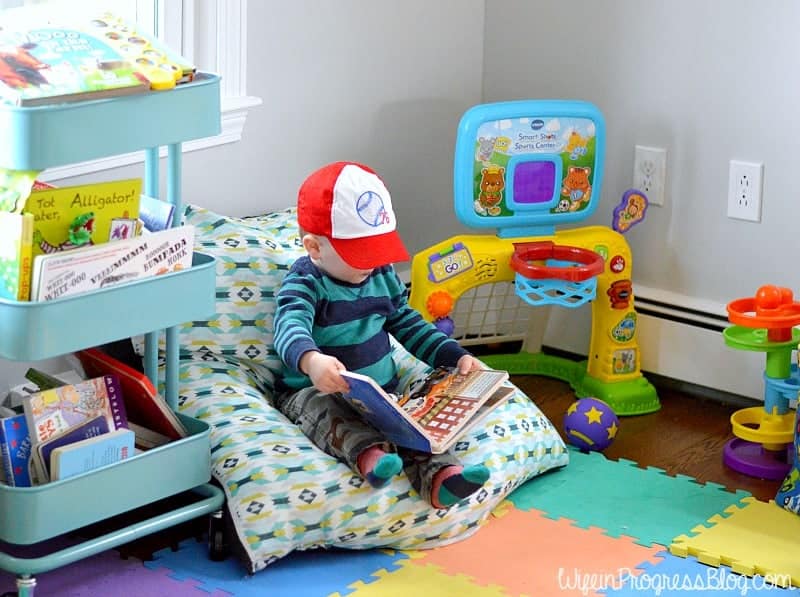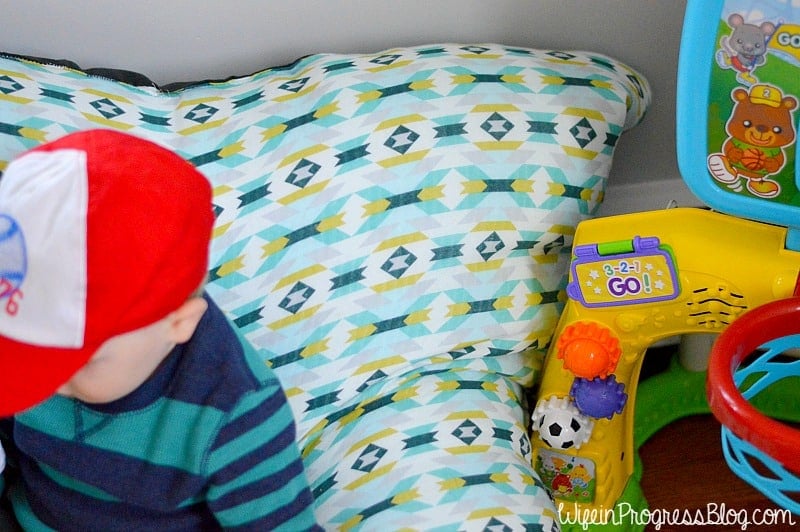 Body slamming the Bean Bag has become a new favorite past-time ;-)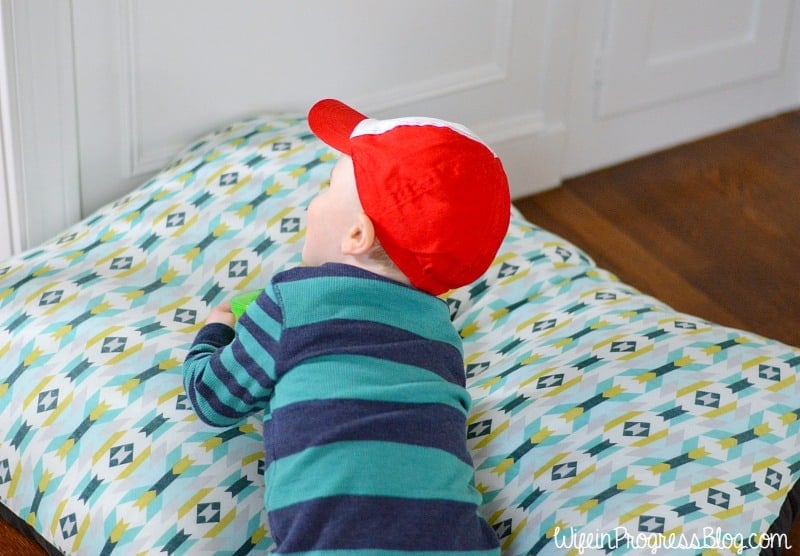 The solid print on the back means it's reversible for a different look, too!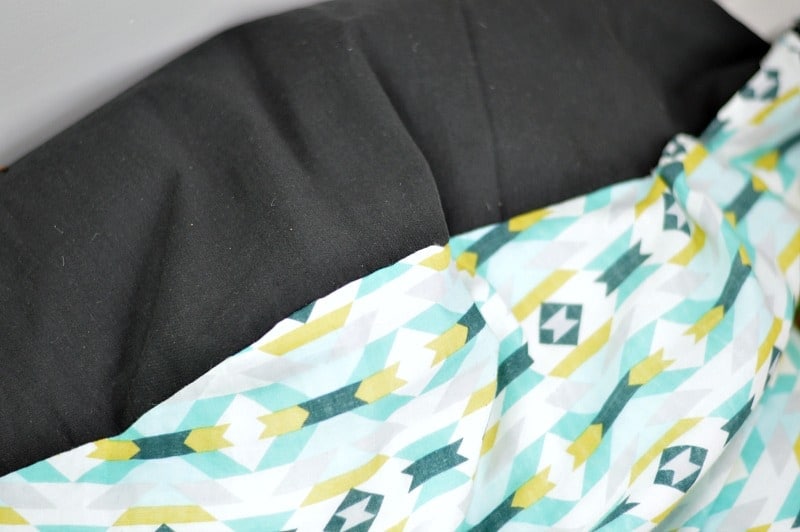 If you can sew a straight line, then head go grab some fabric and bean bag filler and make your toddler one of these DIY Bean Bag Chairs. Trust me, they will absolutely love it!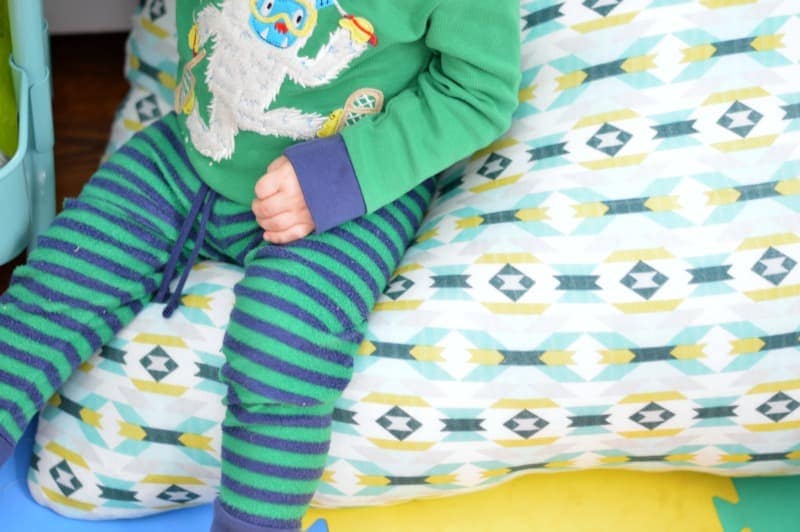 I used this tutorial from Project Nursery to create my Bean Bag. It was very easy to follow and both Cian and I love the end result!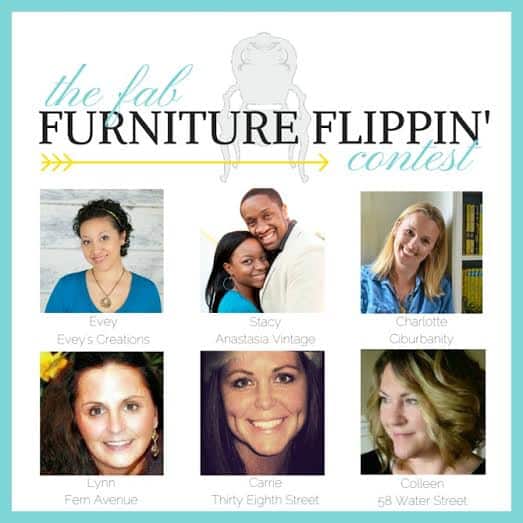 Our hosts for this month are Colleen and Charlotte. Click on their names to see what they made for this month's contest. And as always, if you're interested in participating in future contests, please email info@fabfurnitureflippincontest.com