This simple tutorial for making these DIY trailing plant is the perfect way to add some greenery to your spring decor!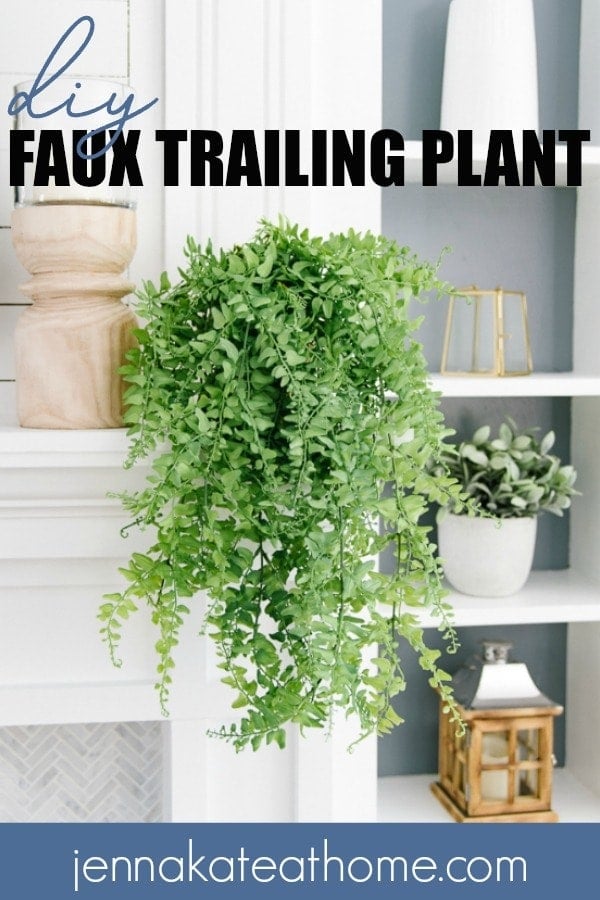 Now that we are the majority of the way through February, I am declaring spring is on its way. Even though there's currently a foot of snow outside and we all know that spring doesn't arrive in New England for a couple of months yet. Let's pretend it's 50 degrees outside and the bulbs are peeking through the soil, okay?
Of course, just because we are still in winter outside doesn't mean I can't fully embrace all things spring inside. While I'm generally still in minimalist mode when it comes to decor, I'm starting to add some bright pops of greenery around the place to bring in spring vibes. Today, I'm sharing my first spring DIY along with some other creative ideas from my talented blogger friends.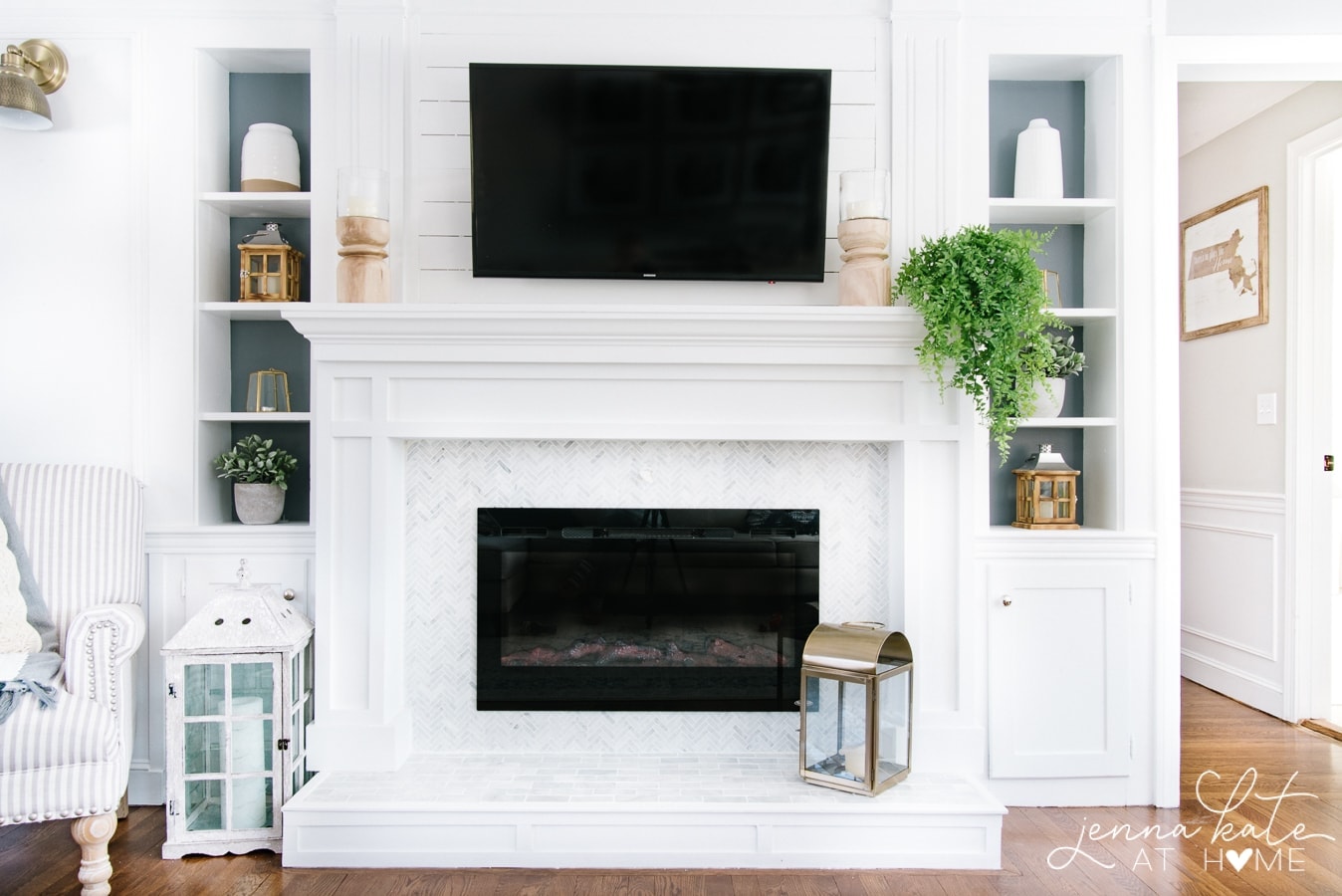 This past week, I shared this pretty trailing plant on my Instagram Stories and you guys couldn't believe that it's a fake. Yup. I love a good fake because I can't kill it. Not even if I try!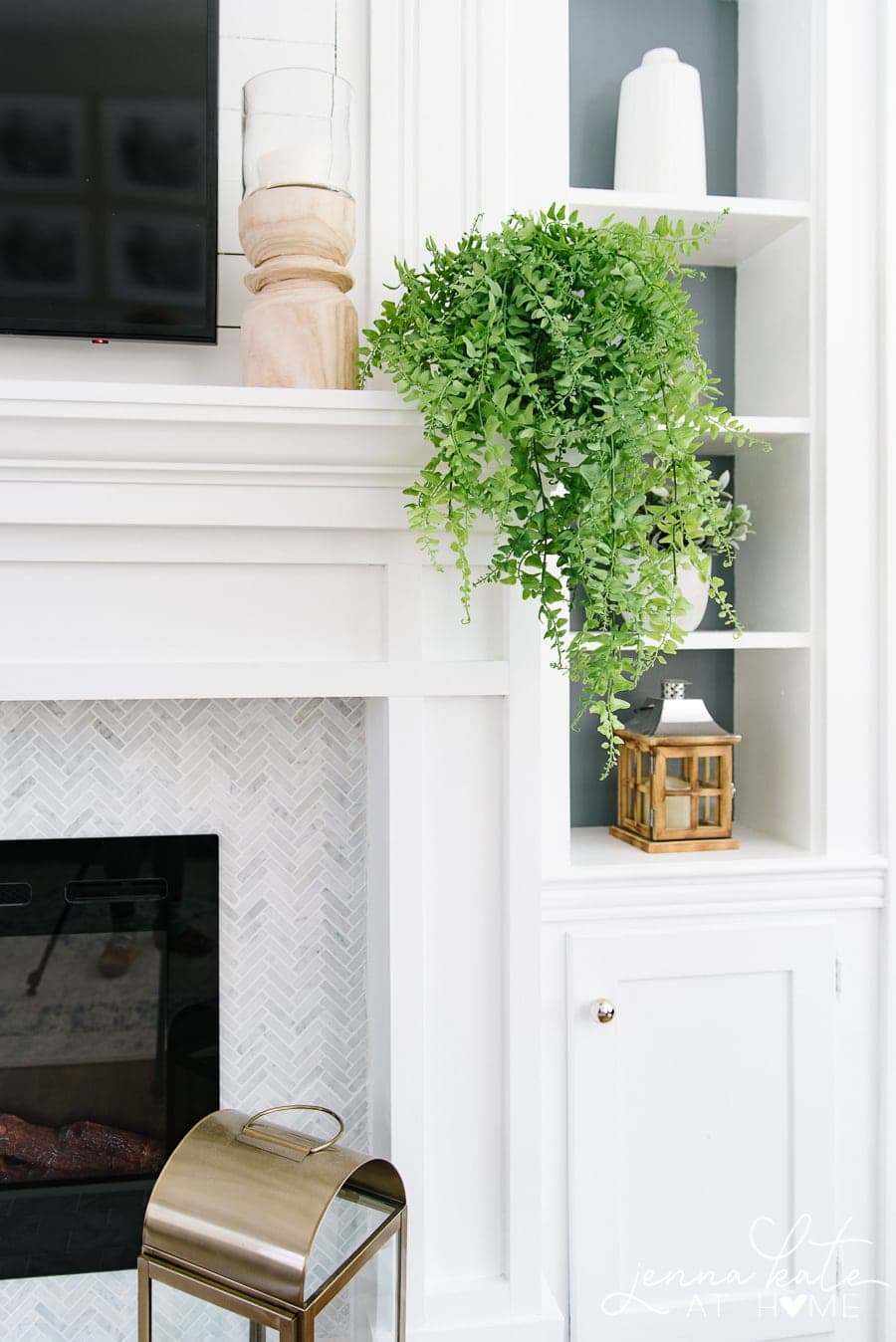 I'm calling this plant a "diy" but it's basically a few pieces that I purchased from Michael's put together. I didn't technically make anything, per se. But it looks cute and it was cheap, too!
This post contains affiliate links.
What You'll Need
2 trailing greenery stems (these ficus stems were $5.40 each from Michaels. They say $15 on the tag but they were 40% off with an additional 20% off the day I bought them).
Floral Foam
A flower pot of your choice
How To Make the Trailing Plant
Push the floral foam down into the pot. I purchased a small circle and it fit perfectly into my terracotta pot but you may need to cut yours to size.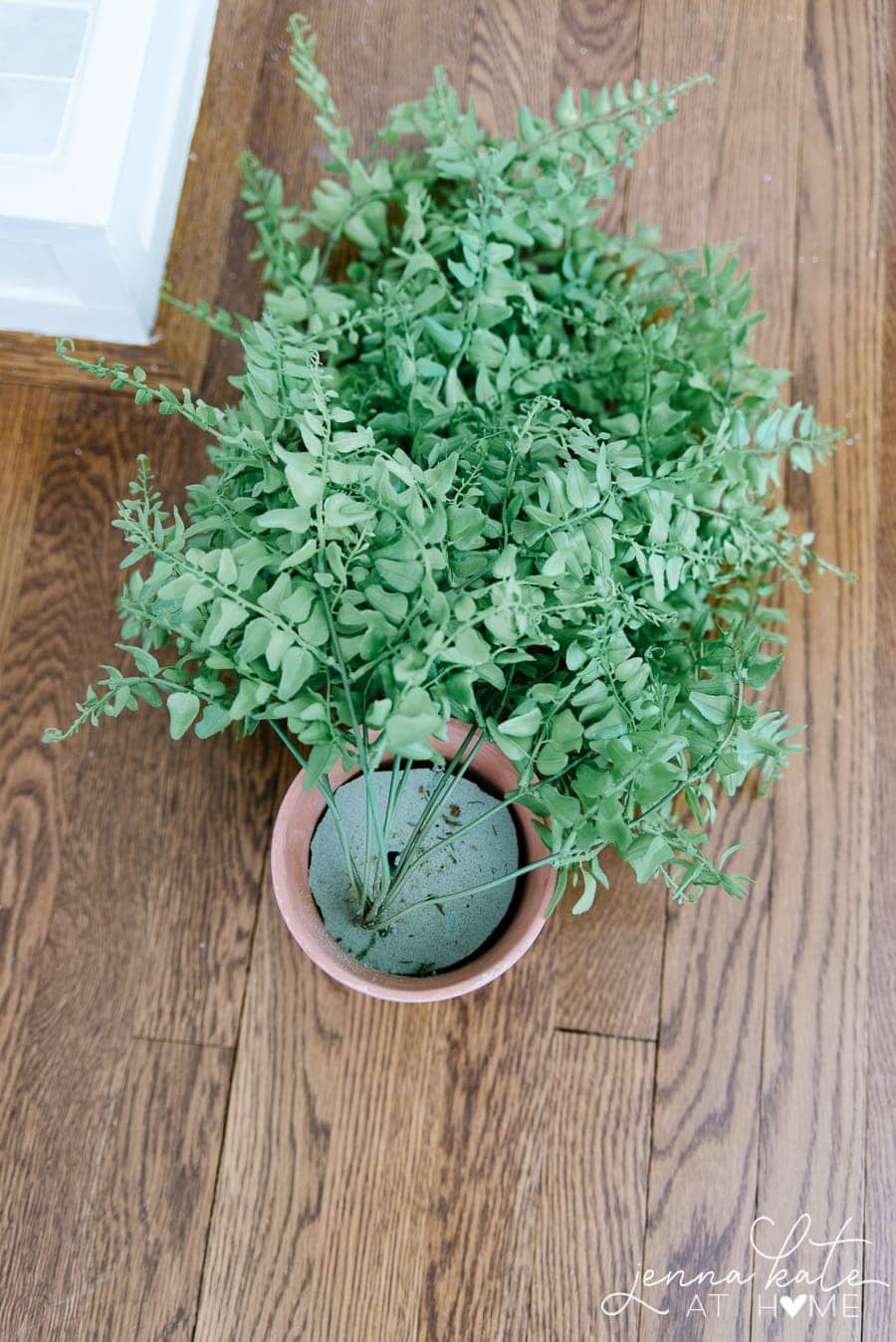 Push the stems into the floral foam towards the back. You want them as far away from the front as possible, to balance the weight so that the pot doesn't topple forward.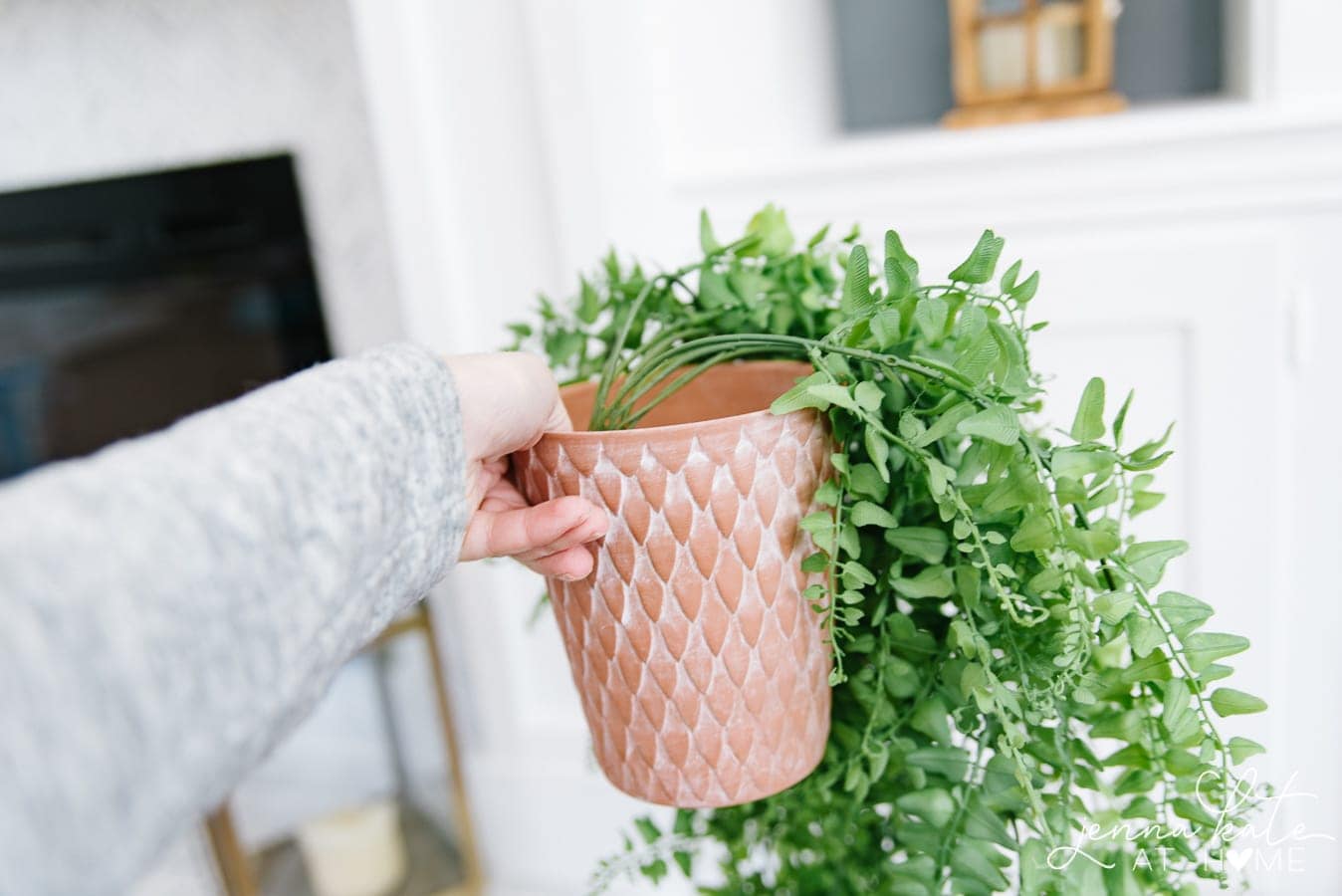 Conceal the foam and stems with some reindeer moss or faux moss rocks. I used a combination of both.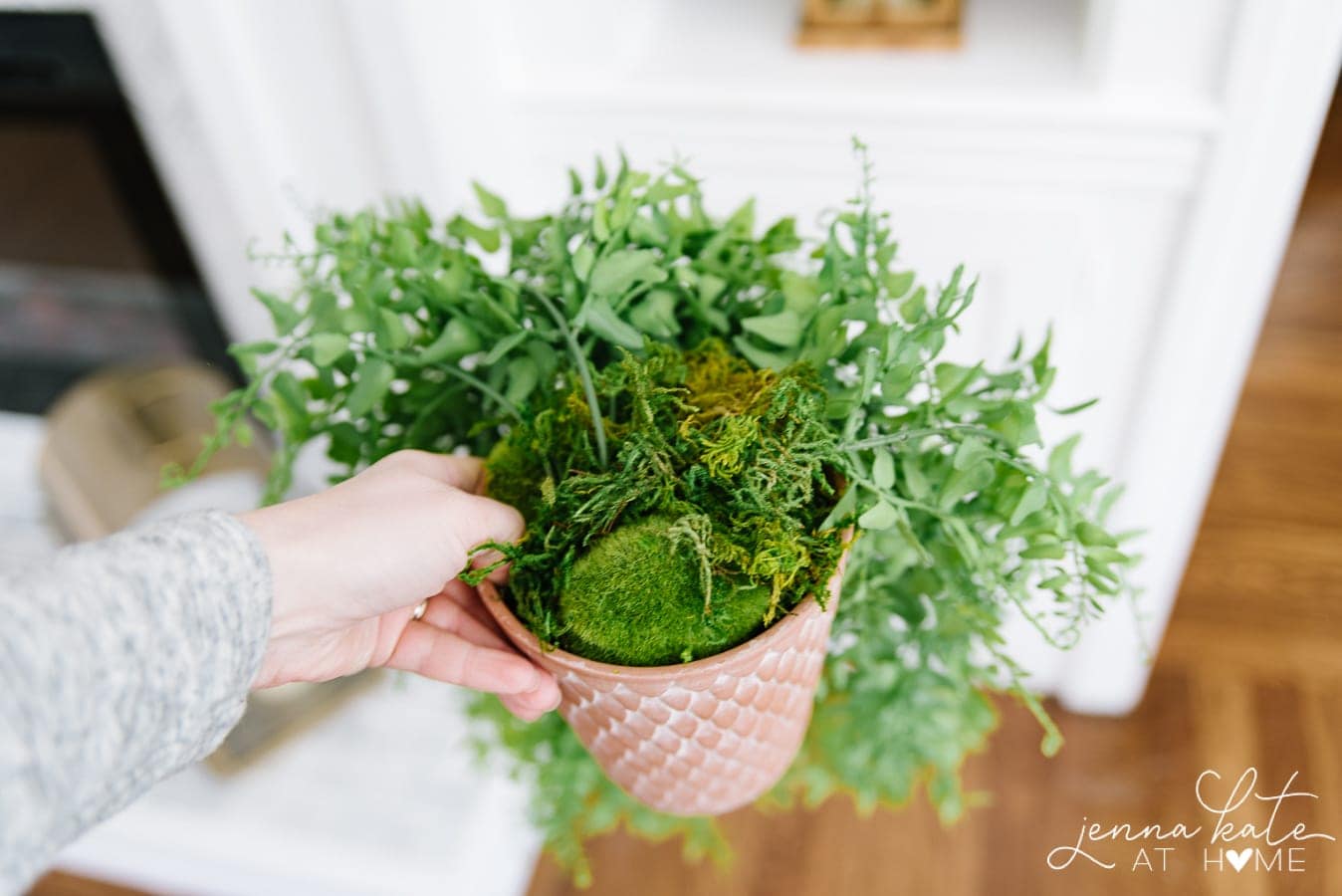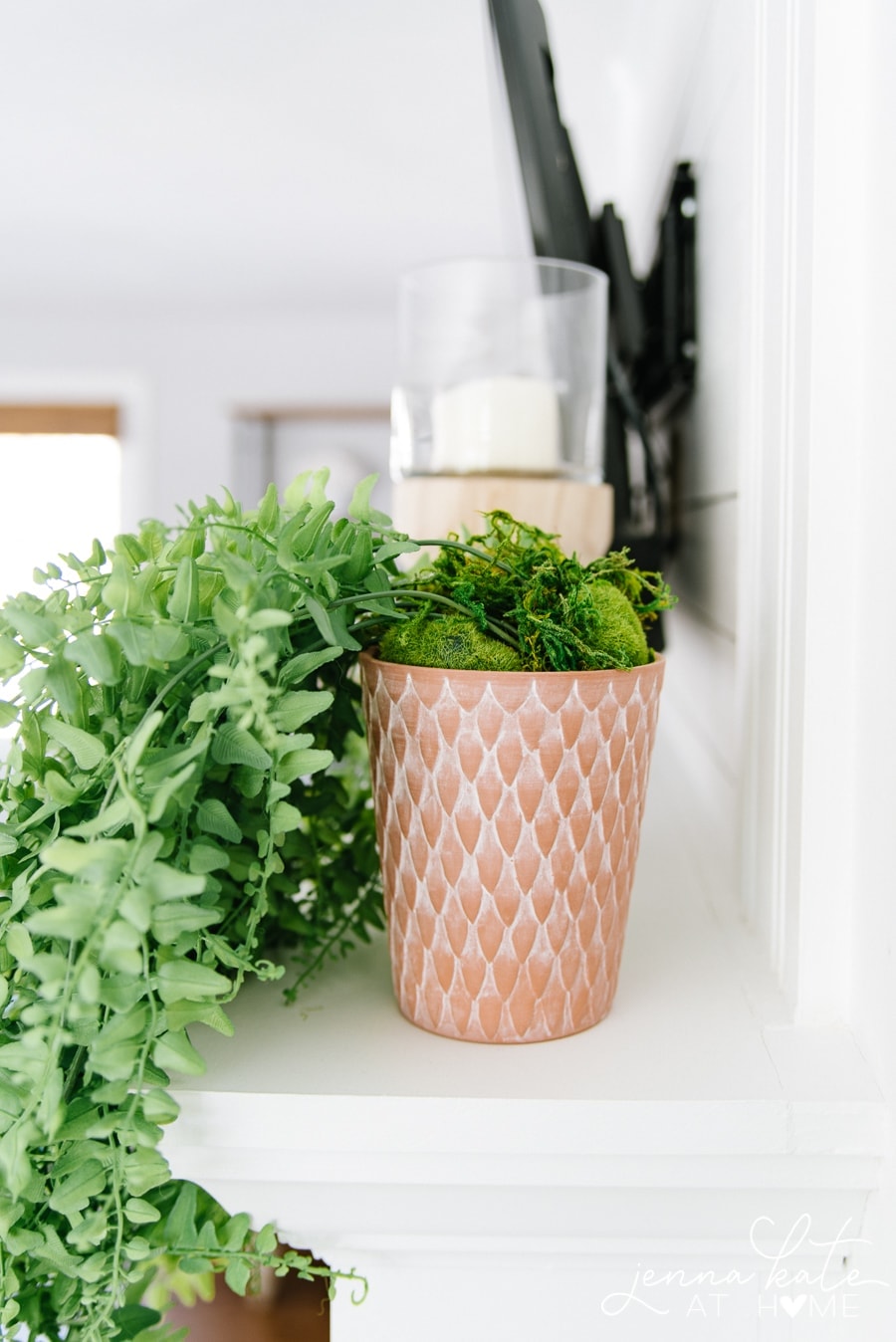 Place your new trailing plant on your mantel or wherever you want it to go. Arrange the stems so that the left one is slightly on top of the right one for a lusher effect.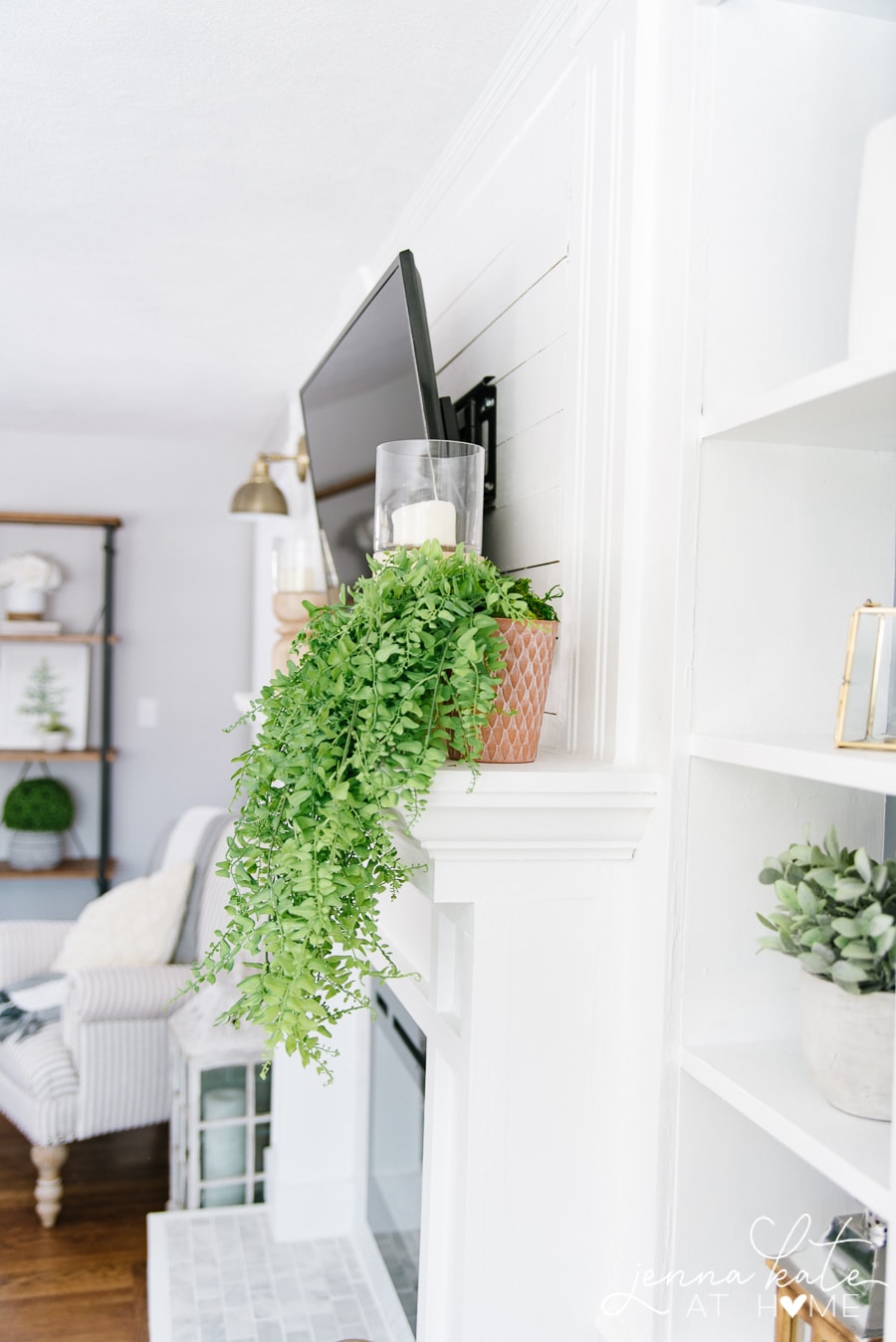 Doesn't it add the perfect pop of green? So springy!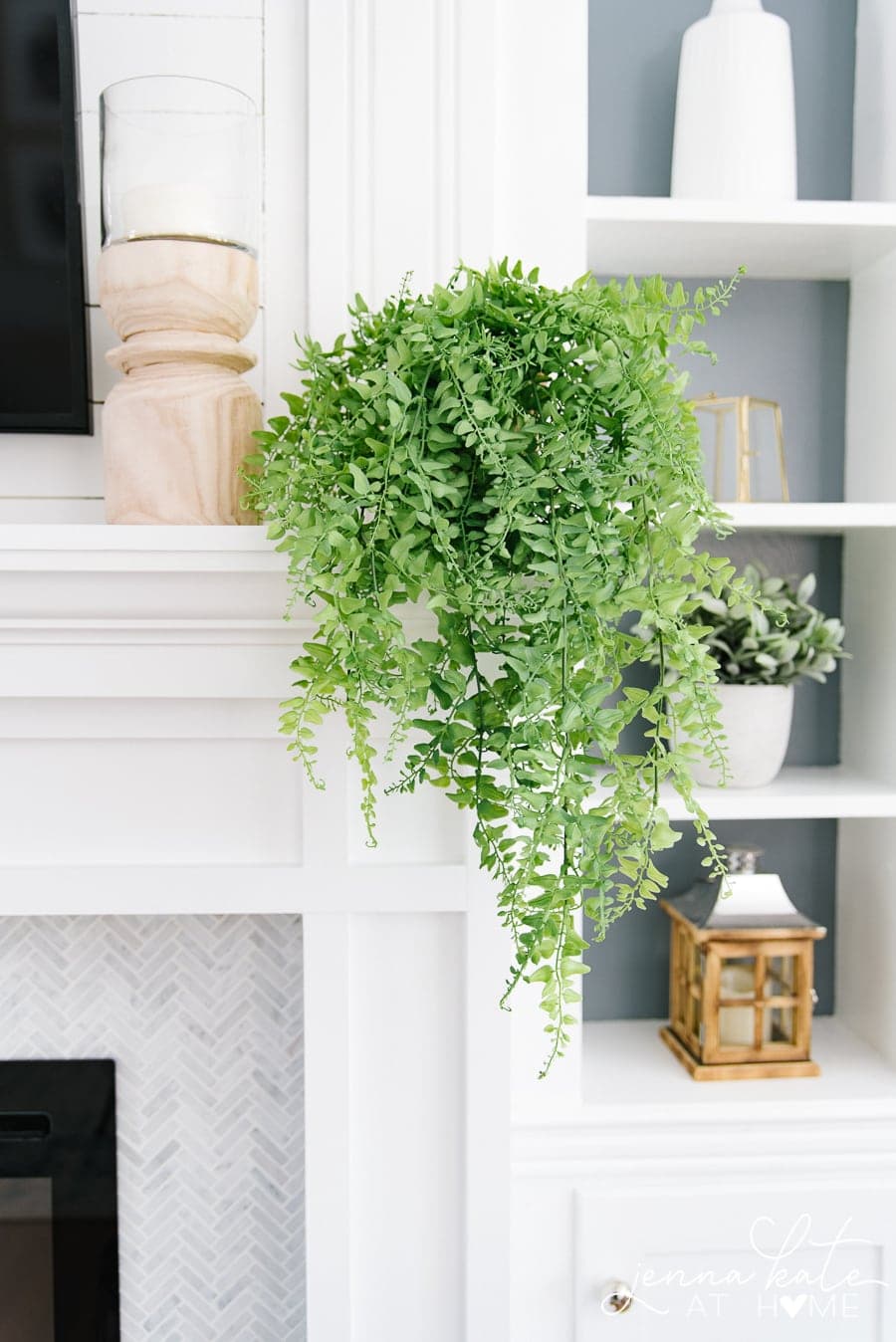 I really love how thick and full it looks and it hangs beautifully!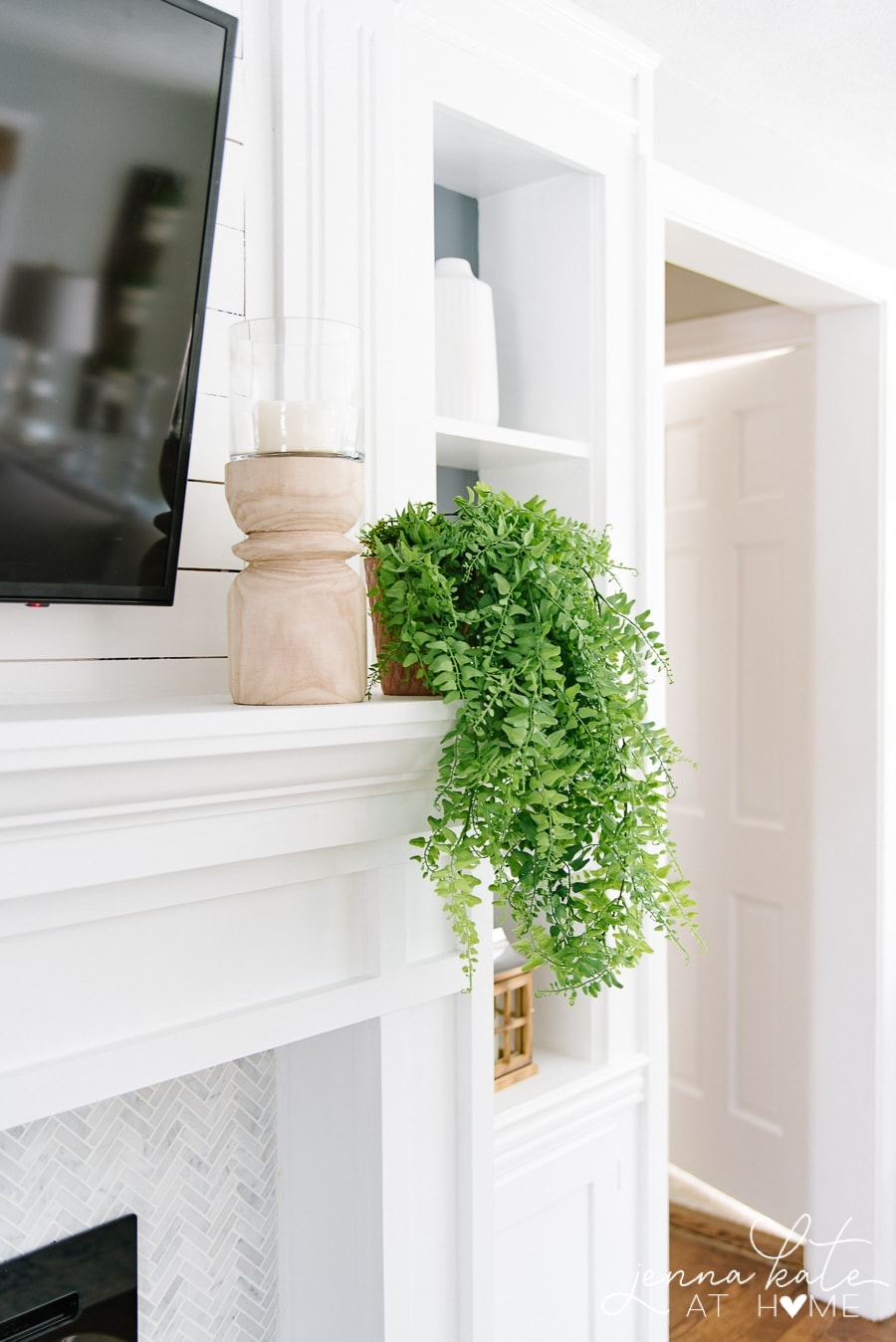 Hurry over to Michael's and pick up some of these pretty stems before they are gone! Don't forget to check their website and mobile app for coupons so get the best possible price!