A simple DIY tutorial for patriotic throw pillows that are perfect for 4th July or Memorial Day decor.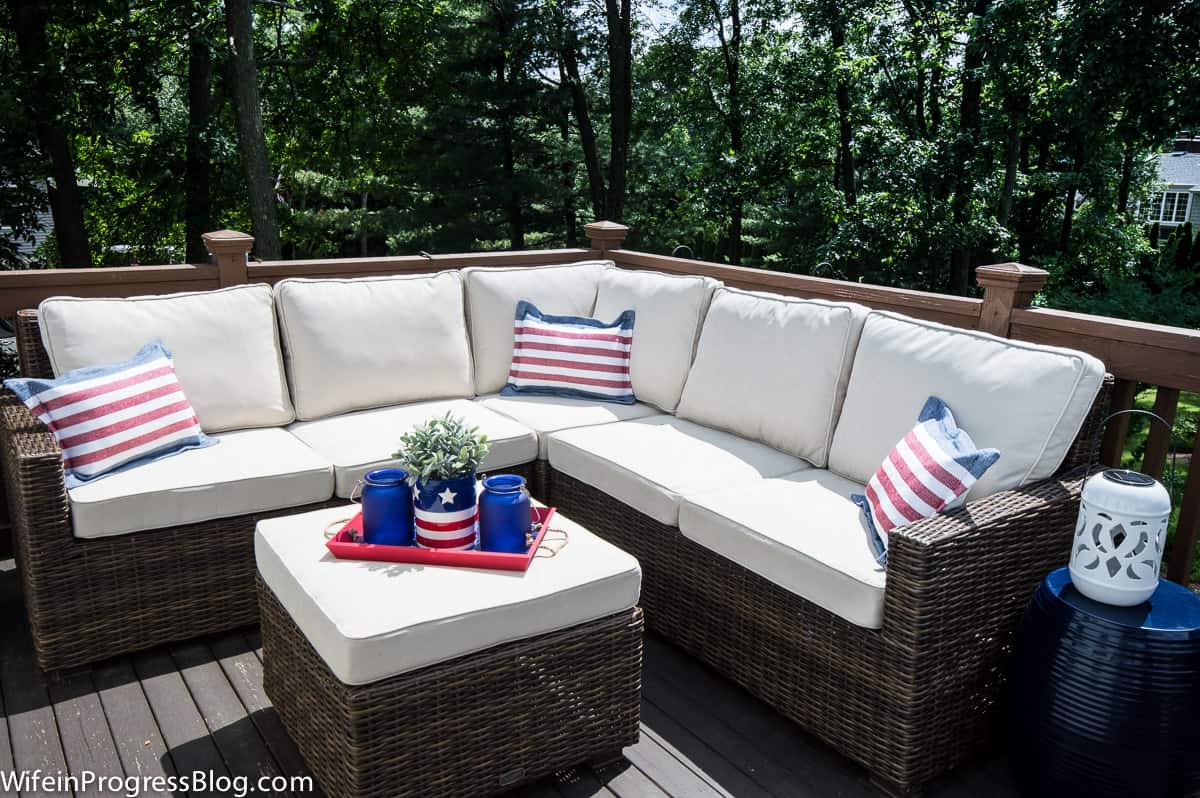 Every year my boys and I look forward to summer fun and the Fourth of July! After making the easiest DIY placemat pillows earlier this year, I knew patriotic pillows were a must to help get us get into the holiday spirt! I picked up patriotic themed placemats at HomeGoods for just under 10 dollars and quickly got to work on this round of festive DIY pillows.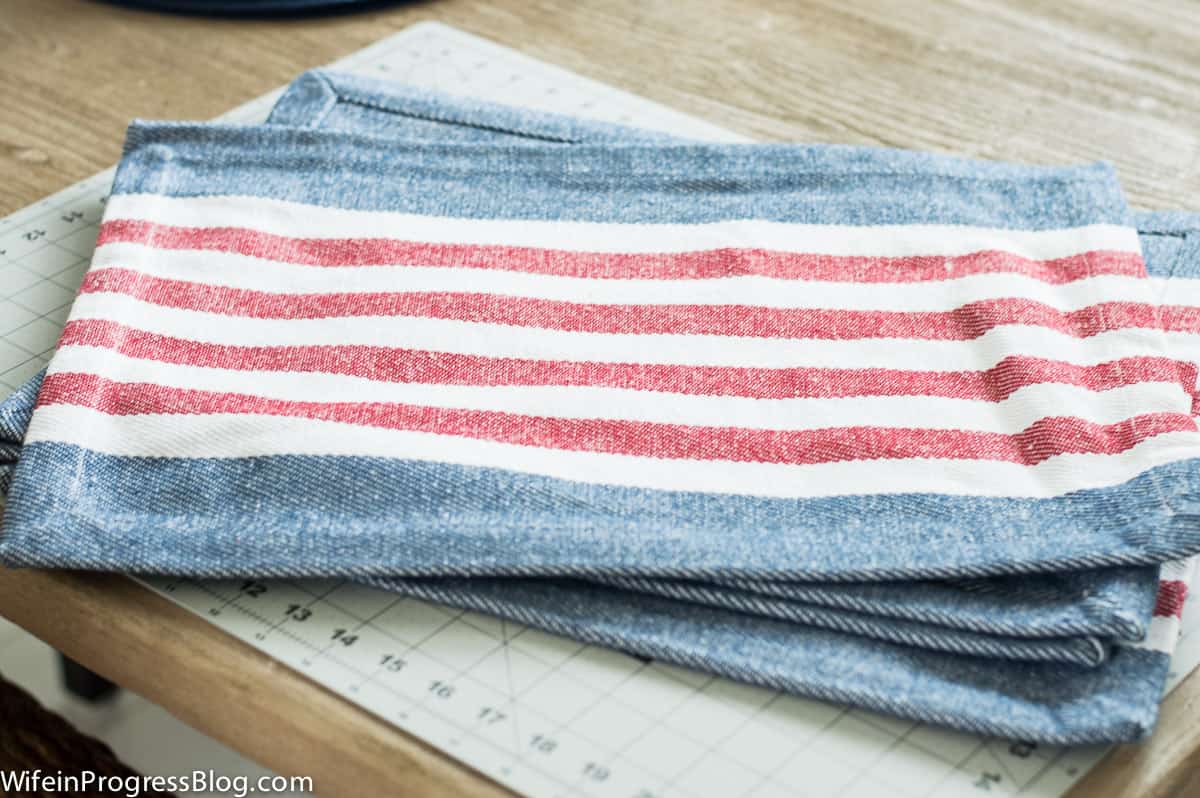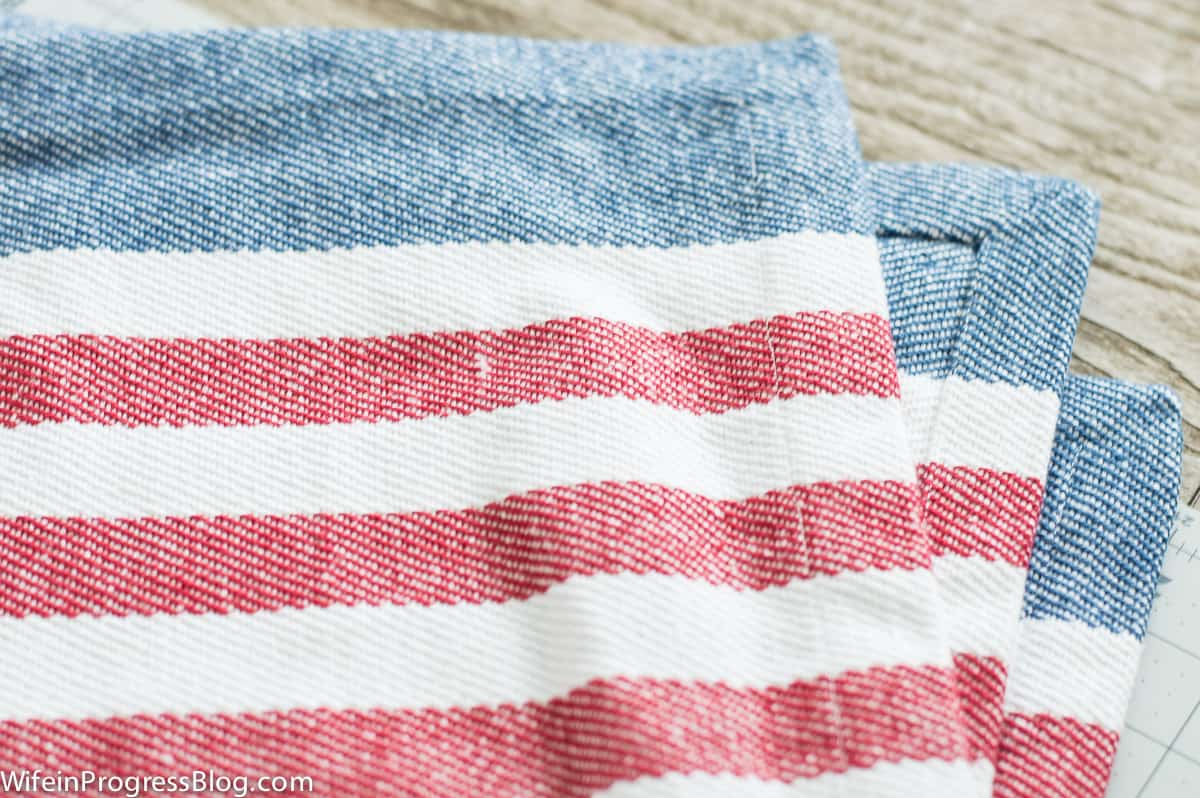 You are not going to find an easier pillow tutorial than this. If you can sew a somewhat straight line, then you'll do just great. Trust me on this!
What You'll Need to Make These Patriotic Placemat Pillows
Placemats with a thick edge on the back
White fabric
Sewing machine & Thread
Scissors
Batting (easier than finding a perfectly fitting pillow form)
Directions
Step 1: Cut the white fabric so that it fits just inside the sewed border on the underside of the placemat. I chose a stretchy "sport" fabric from JoAnn (it was $7.99 a yard). It's a bit more forgiving if you don't cut it perfectly since you can stretch it a bit. Fold under the raw edges slightly and pin in place.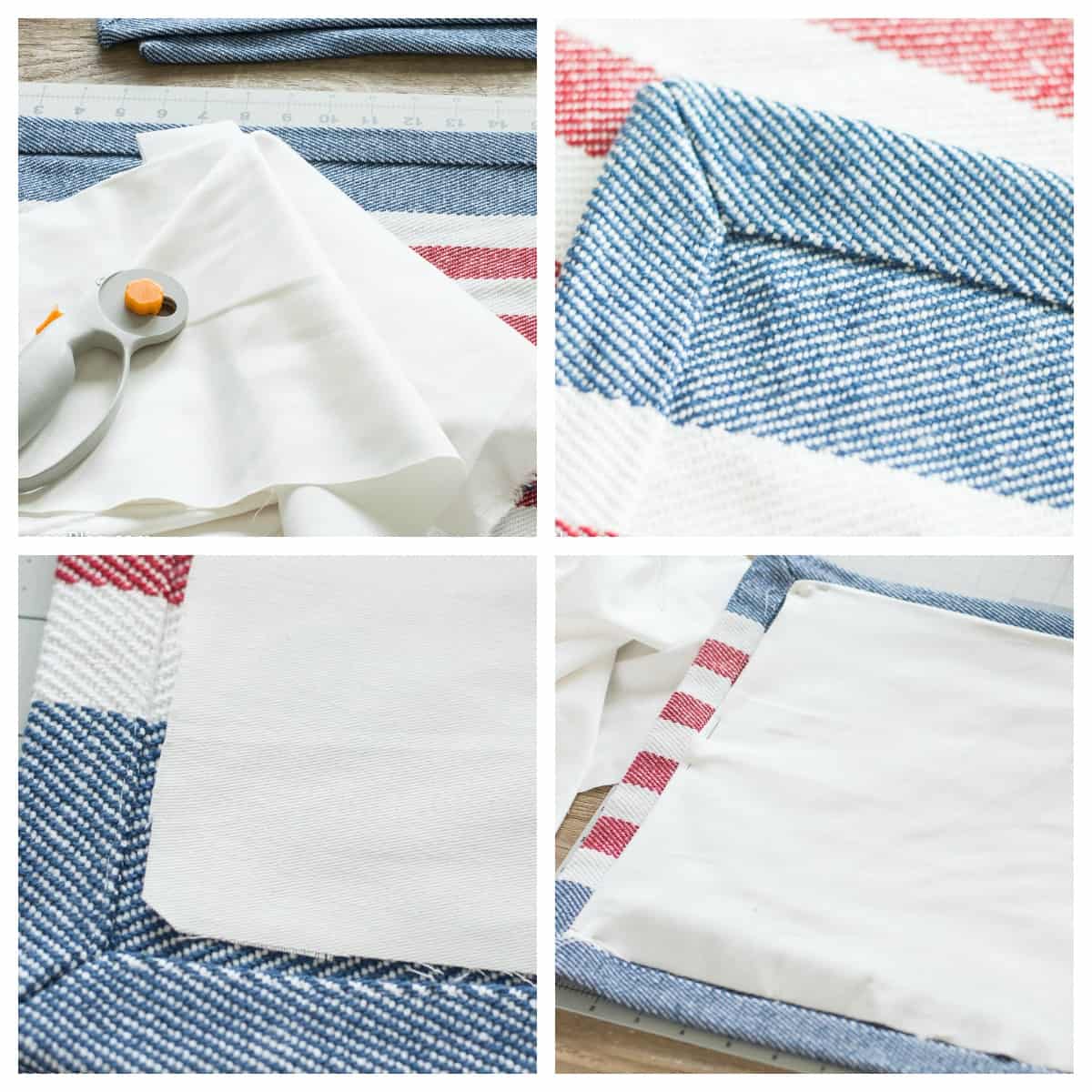 Step 2: Stitch and sew the white fabric to the placemat all along the edge of the original sewed seam.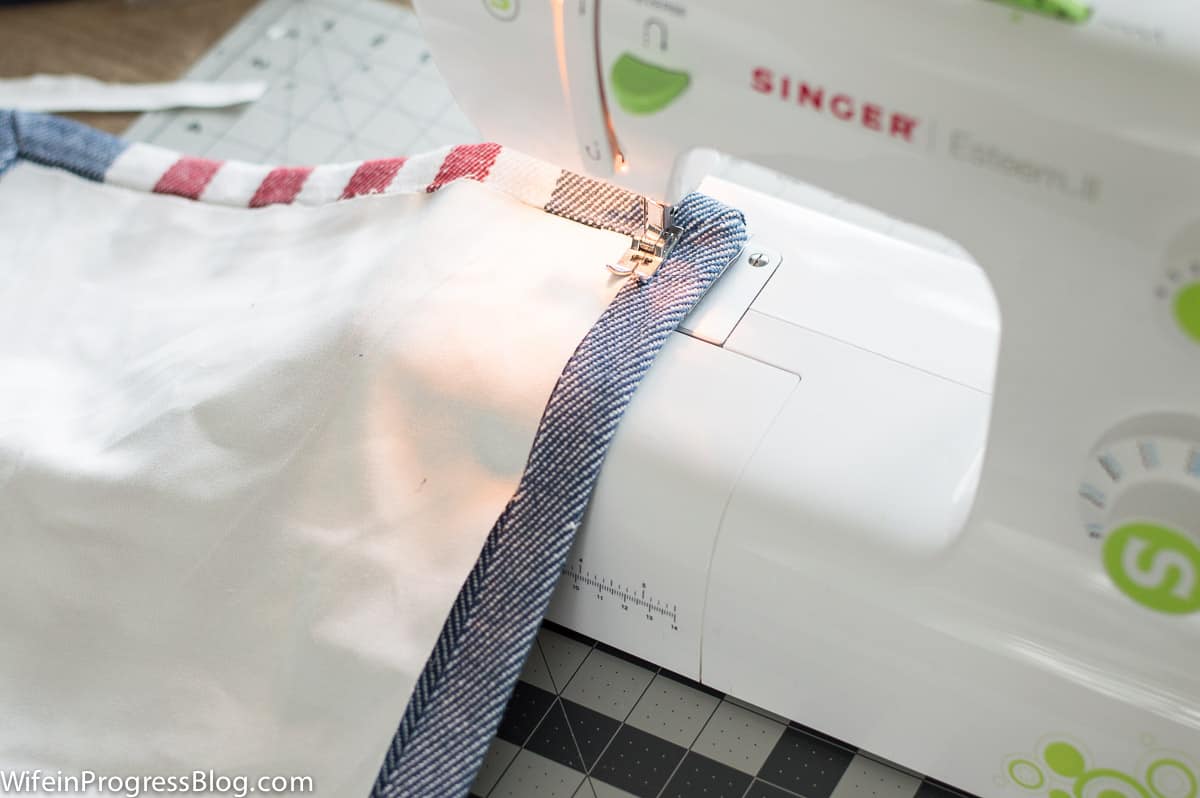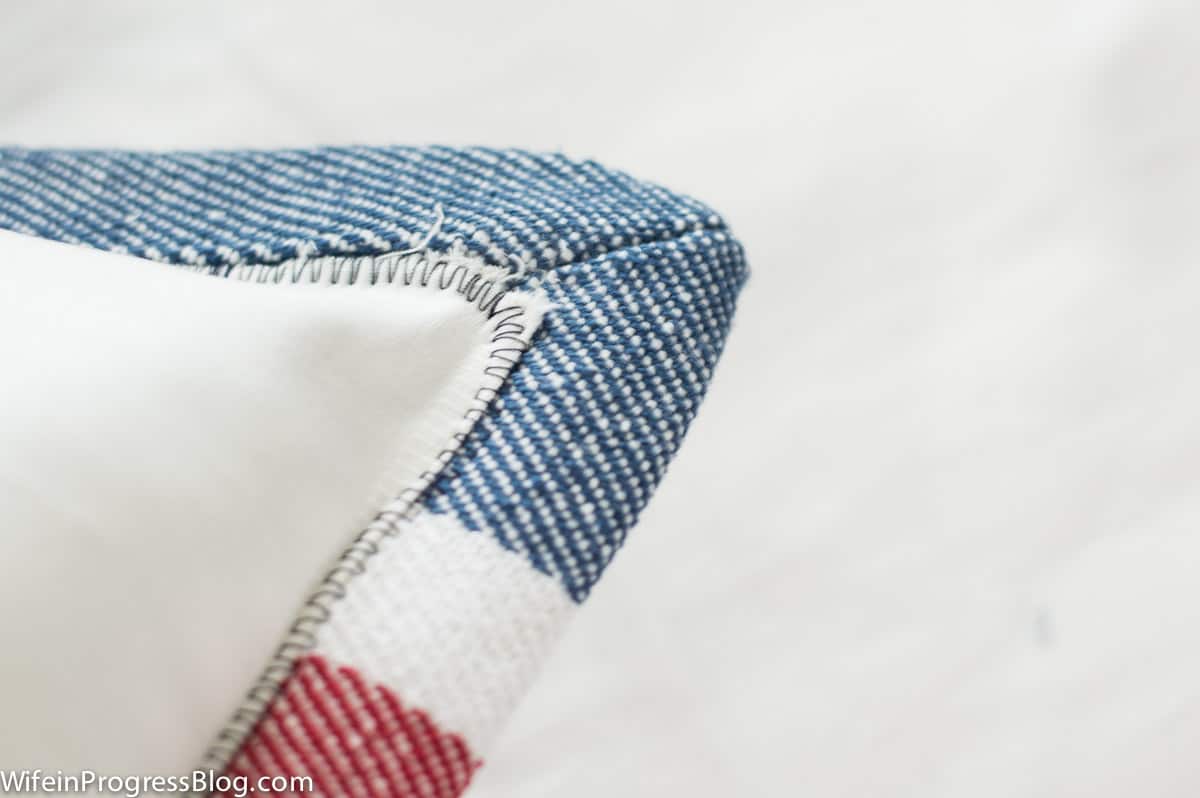 Step 3: When you get to the fourth side, leave an opening big enough to fit your hand through it so that you can add the stuffing. Fill it with the batting, making sure your pillow is nice and plump. Make sure to really get into those corners!
Step 4: Sew up the hole – either by hand or if you can, with a sewing machine.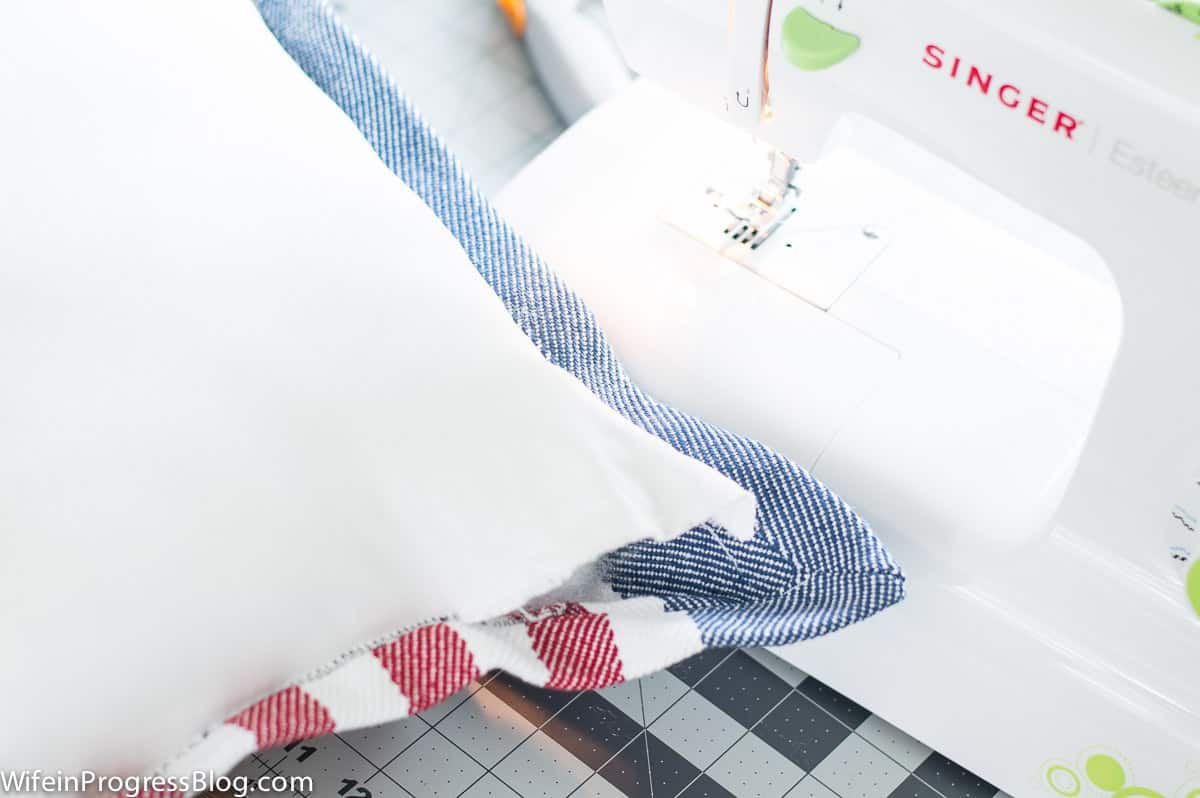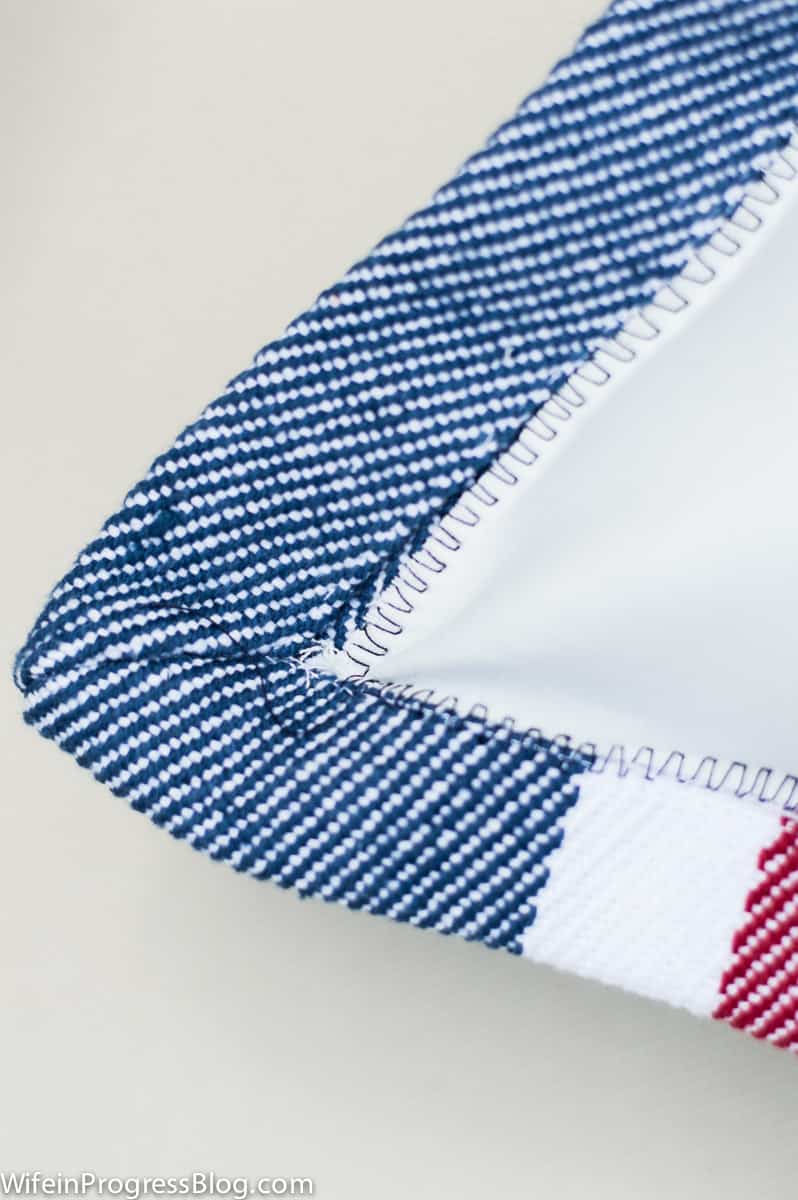 And that's it! So simple! This method of pillow creating actually creates a really nice border on the finished side of the pillow. They do not look like DIY pillows when they are finished!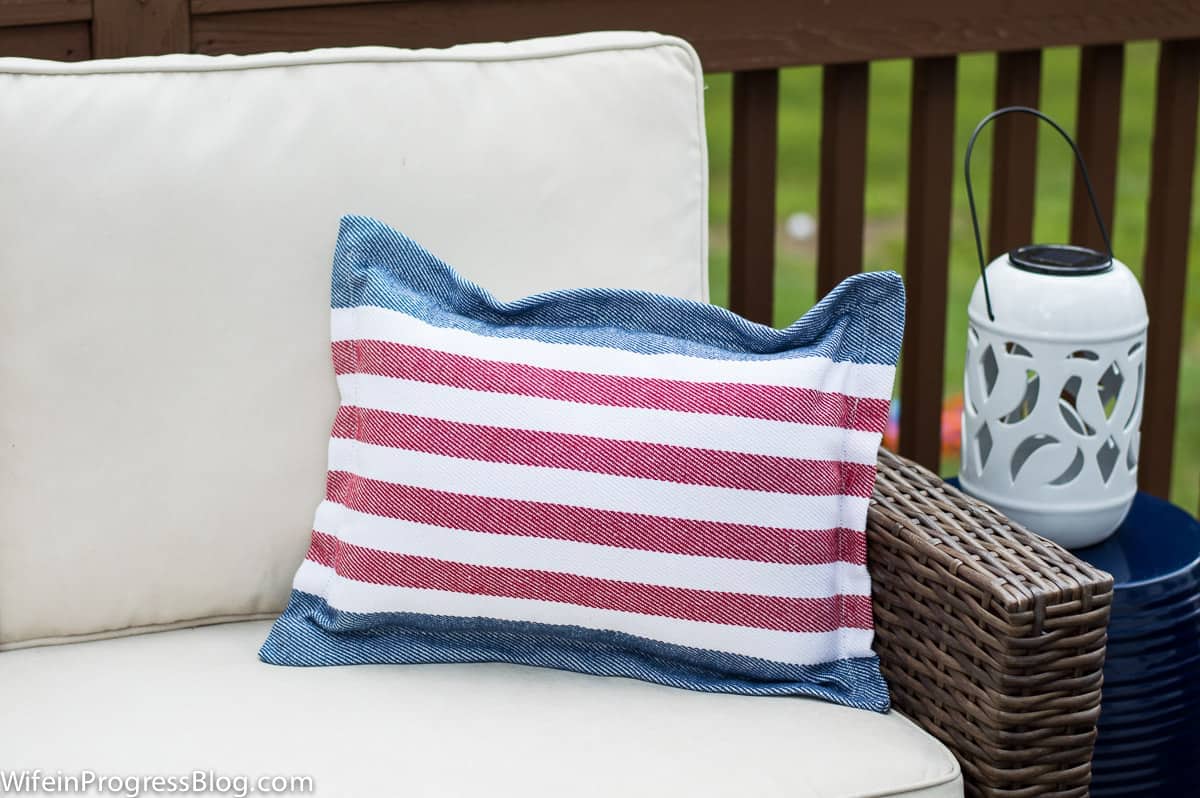 Once done with this easy project, I brought my new Patriotic pillows outside to our deck. They instantly created a joyful atmosphere and got us ready to celebrate the fourth!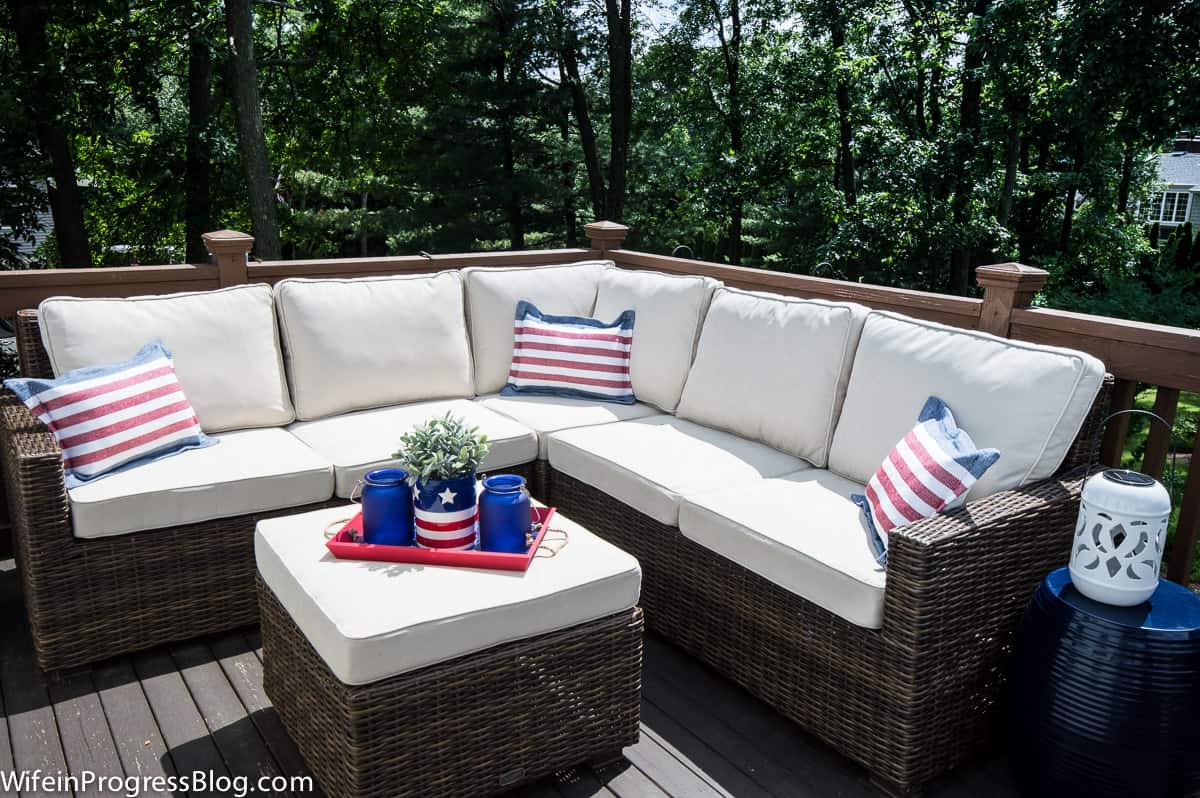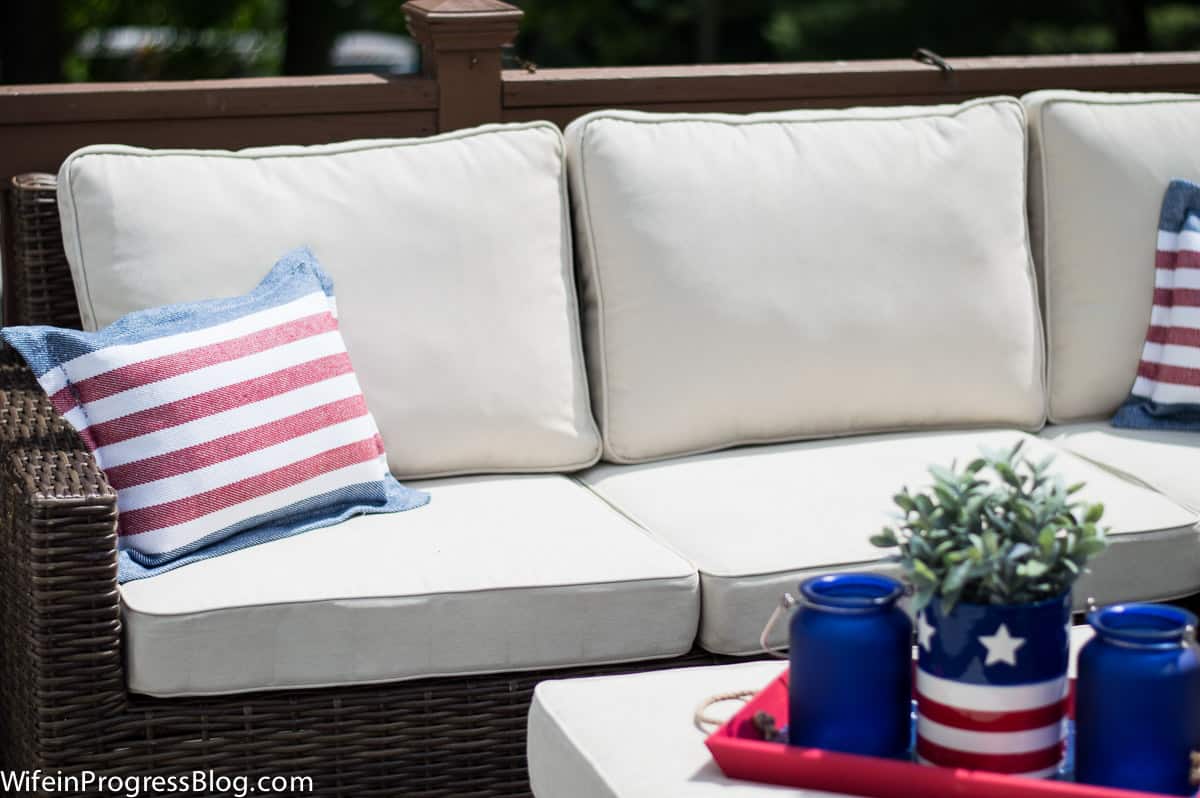 I picked up some patriotic accessories at Target to add to the look. For very little money, our outdoor space was ready for firework season!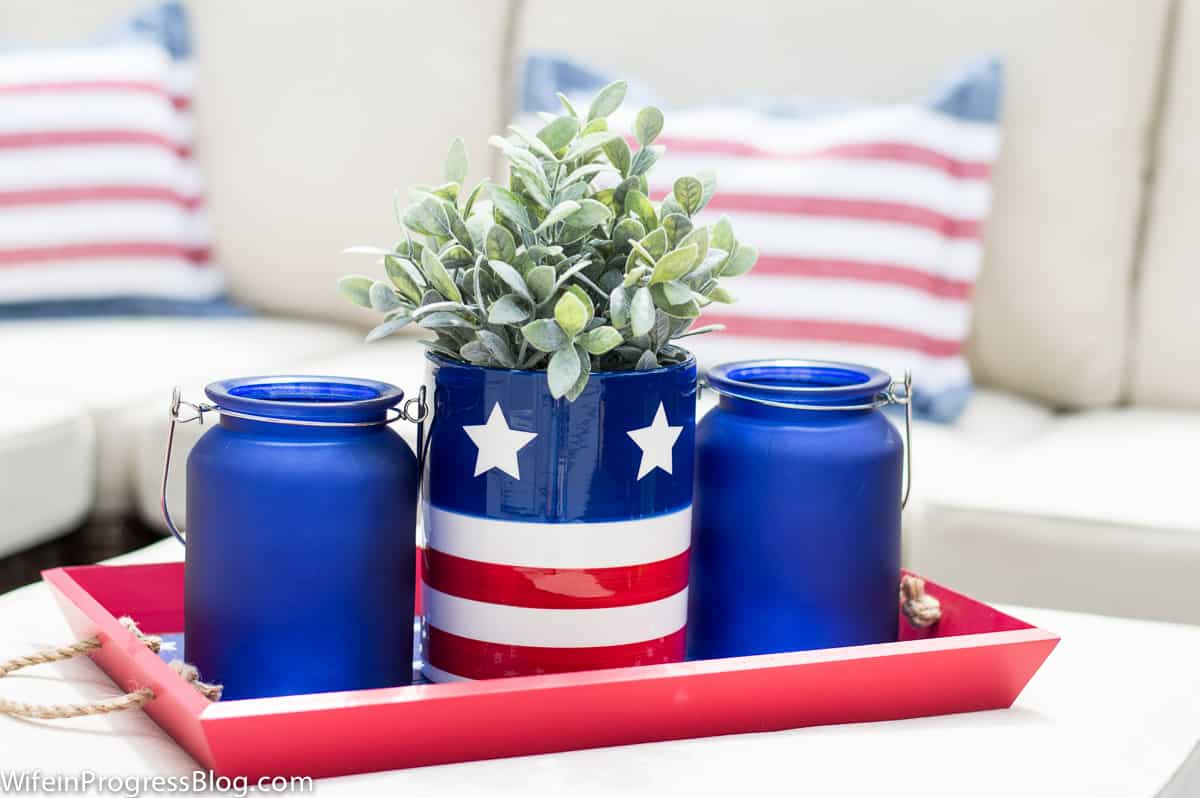 Looking to find creative ways to get into the holiday spirit? These DIY patriotic pillows are an easy and inexpensive way to add some joyous decor to your home! Be sure to check out my other DIY projects for your home!
Other DIY Home Decor Projects