Remember these placemats from Target?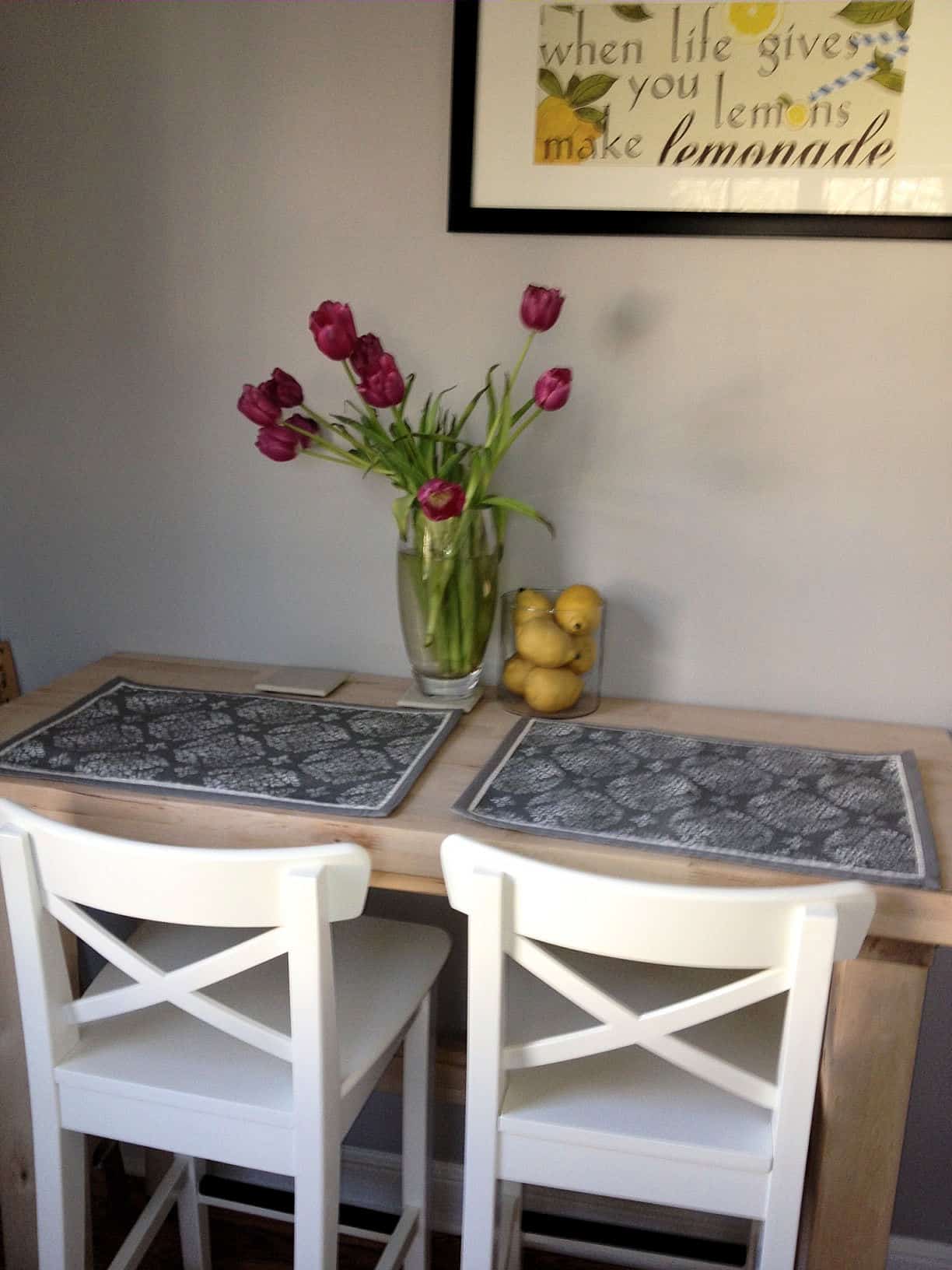 They were in my kitchen before we renovated. I couldn't bear to throw them out…I loved the color and the print. I knew they would make gorgeous pillows so I worked my magic on them!
This is my favorite type of project. It costs $0 because it's entirely made from items you already own.
Here's what you'll need:
1. Two Place mats
2. An old pillow
3. A needle and thread.
4. No sew tape (e.g. stitch witchery)
The first thing to do is the open one of the seams from the place mat. This only works when you have a lined place mat, but most of the fabric ones are lined. I just used a scissors and kept close to the edge…it doesn't need to be absolutely perfect.
Next I tidied up the edge with some no-sew tape. I folded it over just a little bit and taped it down. This creates a pocket enclosure for your pillow insert.
Hey presto! Your pillow cover is made!
At this point I was going to head to my local craft store and pick up some pillow inserts. However, it was pouring rain out and my bank balance was running a bit low so I decided to improvise.
In comes some old pillowcases. You know the ones that are so flat they should be thrown out? I grabbed one, cut it in two and hand sewed the edges closed.
Again, not perfect (I cannot sew to save my life), but it does the trick and cost nada.nothing.zilch. No one will see the pillow insert anyway!
Pop the inserts into the pillowcases and you're done!
I'm all for as few steps as possible, but you could easy add a button or a zip to the pillowcase if the open side bothers you.
They brighten up the guest room nicely!
What do you think of them? Have you worked on any projects or crafts lately that cost you nothing? I'm looking for more suggestions! Share your ideas in the comments section!