Fixer Upper style is the style of the moment. The casual farmhouse style appeals to the masses thanks to its warm, cozy, easy-living vibe. Are you ready to get the Fixer Upper style in your living room? I've got you covered!
Get The Fixer Upper Style in Your Living Room
I'm sure a lot of you obsess over Joanna's designs as much as I do and covet a similar look for your own home. While we don't know all the exact sources for Jo-Jo's pieces, there are many very similar items of furniture and decor out there to easily replicate her style.
Luckily for you I've done all the legwork! Today I'm sharing my favorite living rooms from Fixer Upper as well as how to get a copycat look in your own home.
(Update: Don't forget to check out the kitchen edition + bedroom edition as well!).
In order to fully embrace the Fixer Upper farmhouse style you will need…
1. A Statement Piece
The statement pieces Joanna chooses for her living rooms always amaze me. Whether it's a large console, buffet or apothecary chest, these pieces are sure to be a point of conversation as well as an amazing spot to create a beautiful display.
Let's take a look at some of my favorites – with my copycat items pictured directly below.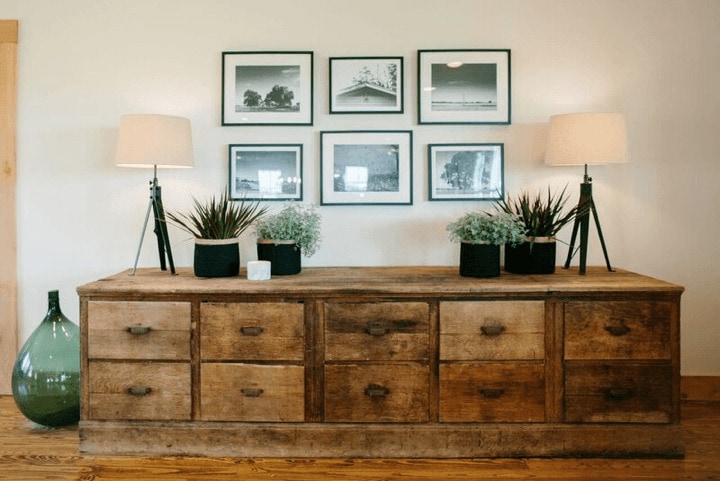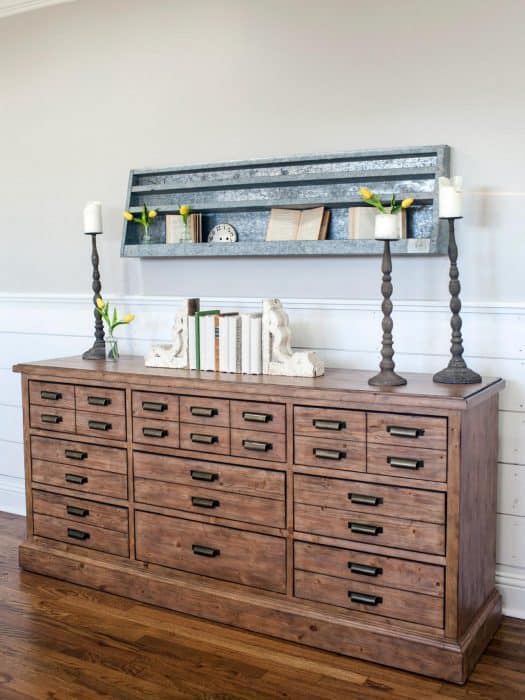 ---


---
2. A Rustic or Industrial Coffee Table
You will always find a beautiful coffee table in Fixer Upper living rooms. Joanna's farmhouse style favors rustic pieces accented with metal – whether that's part of the structure or just the hardware.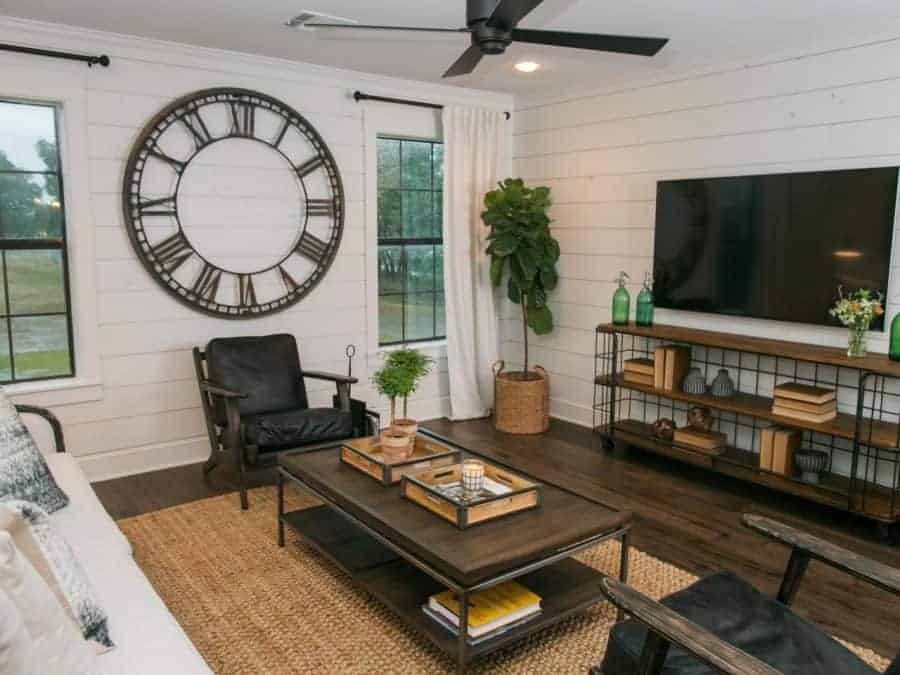 ---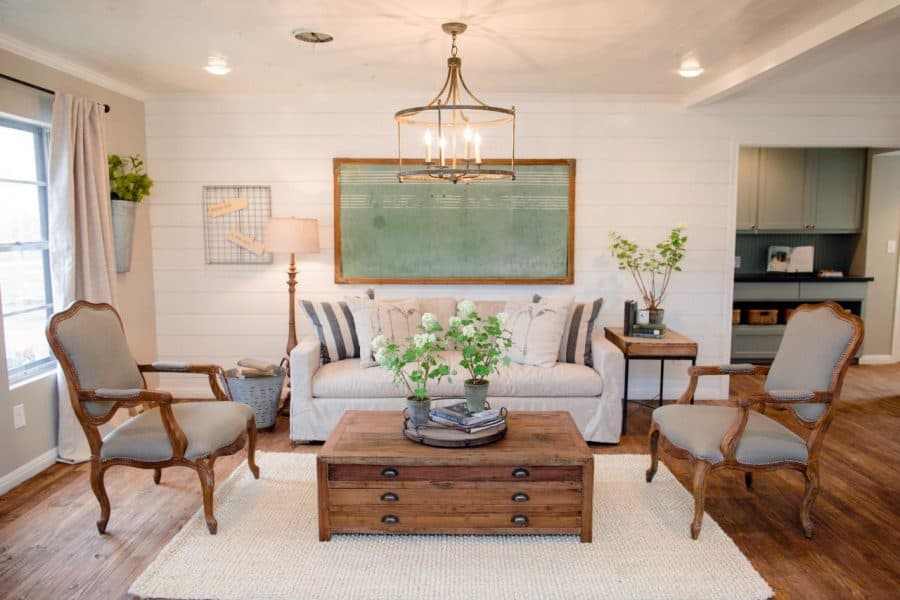 ---
3. A Neutral Tone Couch
Who doesn't love a neutral tone couch? No matter how many times you change your decor it will always work! Fixer Upper style mostly favors white and off couches with some gray couches thrown in for good measure. The accent side chair allows for more creativity and fun so play around with that aspect! Don't forget some colorful throw pillows to add that all important pop of color and to stop the space feeling washed out.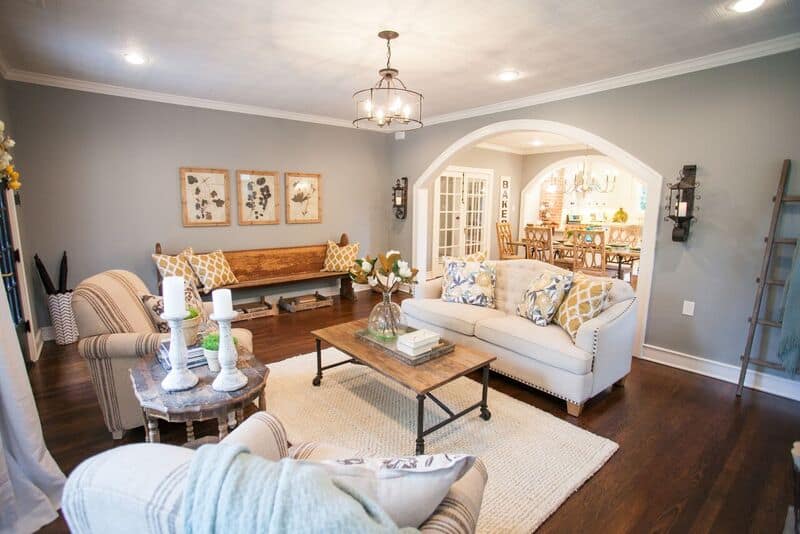 ---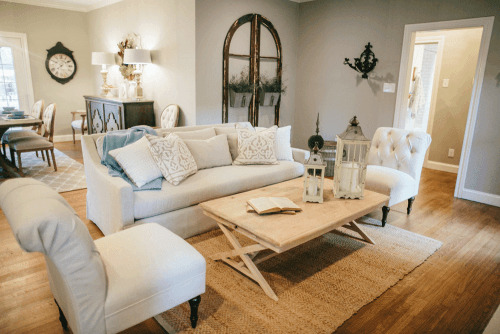 ---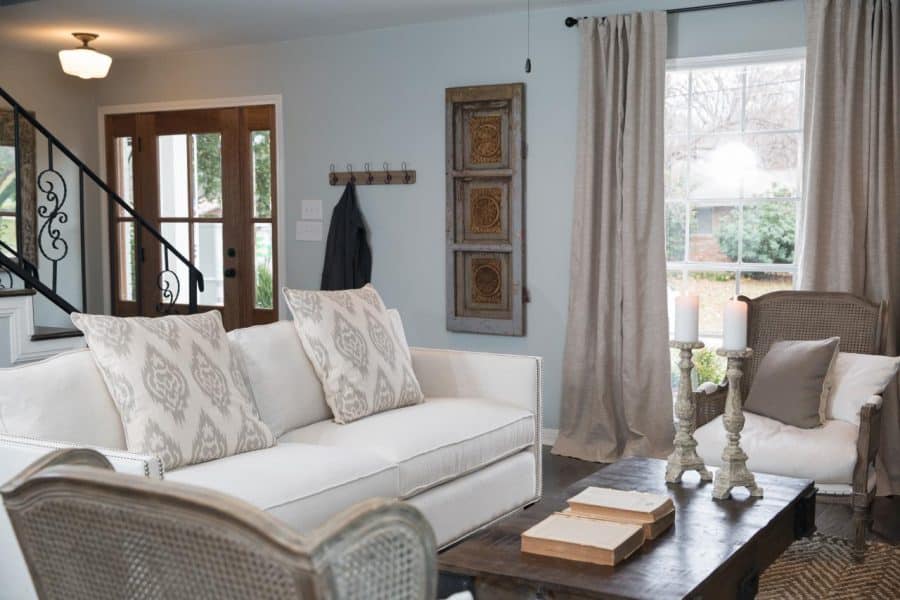 ---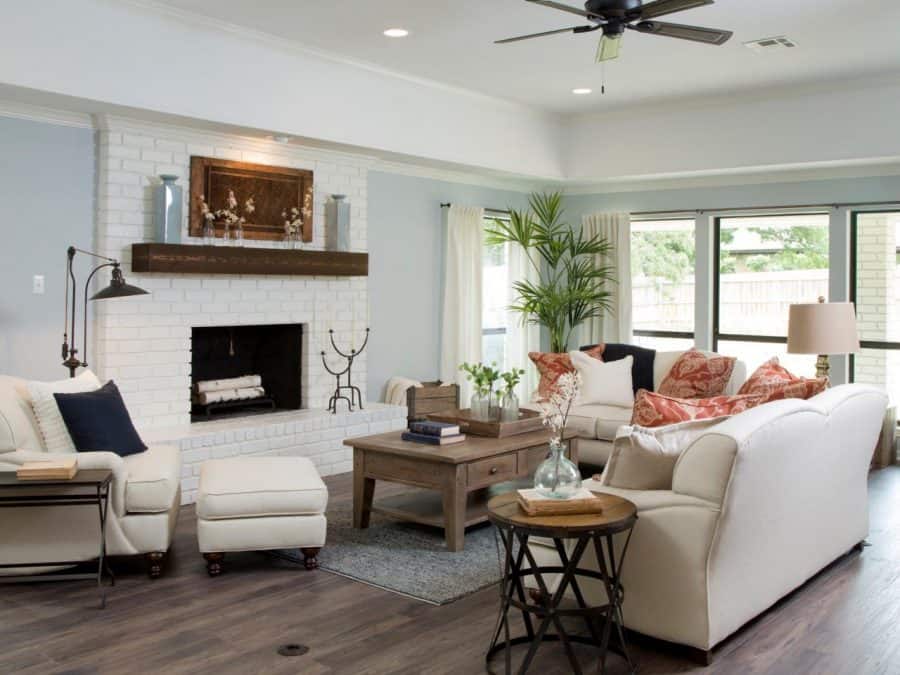 ---
Have I captured your attention with some of these pieces? While I know it's not realistic for most of us to purchase an entire new living room worth of furniture, adding even one major piece of furniture and accented with the smaller more affordable items (lamps, vases, clocks, etc.) will go a long way to achieving that coveted Fixer Upper modern farmhouse style.
---

---