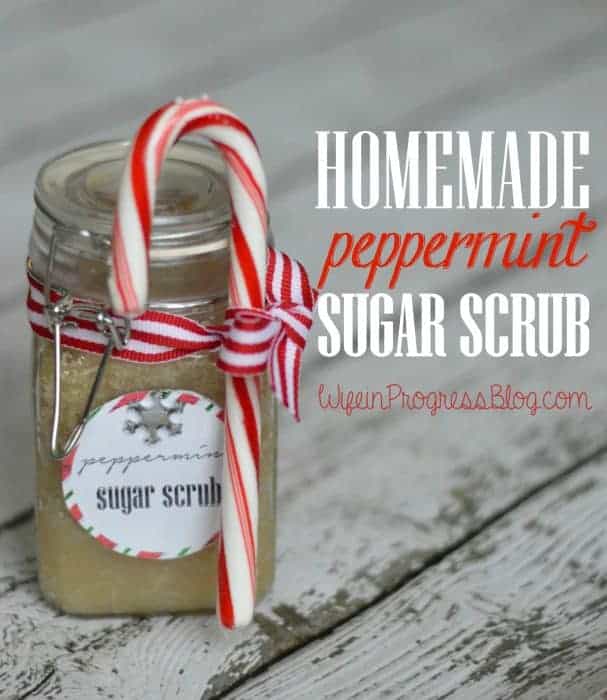 There's nothing more personal that making gifts for friends and family. It shows that you've really taken time to make something special for them. To me, that's the most thoughtful part. I also like that it's generally cheaper :-)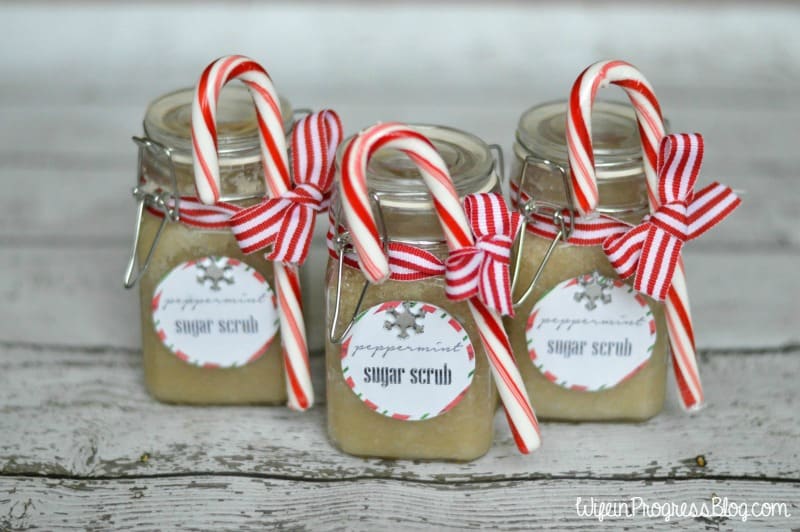 One of my favorite gifts to give (and receive!) is this beautiful DIY peppermint sugar scrub. Loaded with coconut oil and organic sugar, they will revive flaky winter skin and bring back a glow. You can add any scent of essential oil but for Christmas I love to add peppermint which smells divine in a hot shower! This sugar scrub recipe can be made in a few minutes and will surely be loved!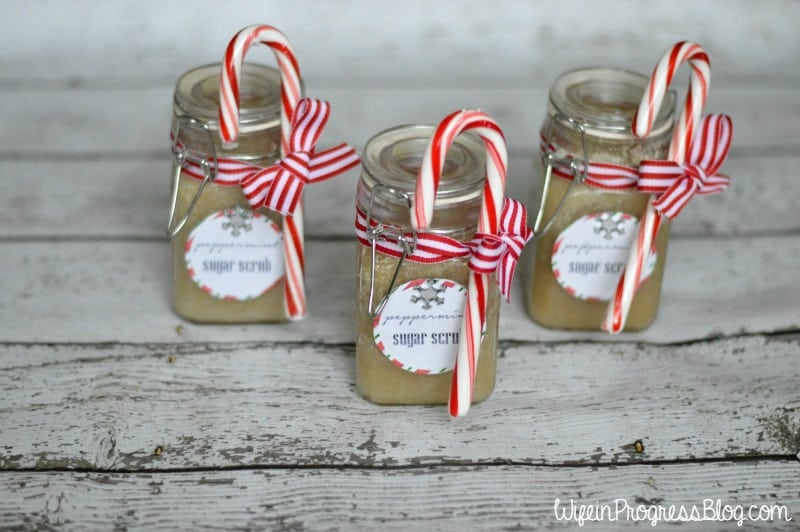 It will take you 5 minutes to make a batch of this simple handmade sugar scrub and another 5 minutes to decorate the container. I've included downloadable labels for you so that you can recreate what I've done. I just printed them up, cut them out and glued them on.
You can pick up these exact jars at AC Moore for $1.50 a piece (I'm sure Michaels has the exact same ones, too!)
Don't forget to download the labels that I've created. The small ones directly below fit on both the top and the front of the small containers that I used. I also created labels that fit on small and larger mason jars.
Click on the images below to download.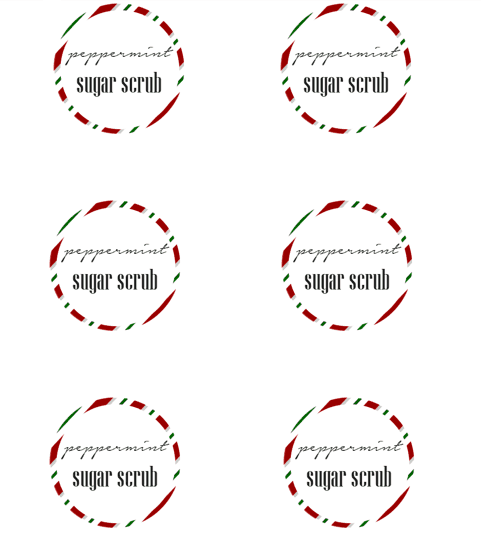 Click here to download small labels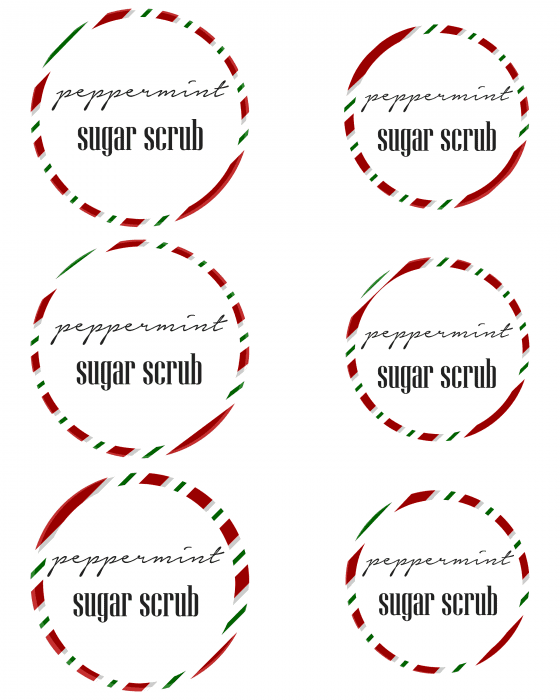 Click here to download the mason jar labels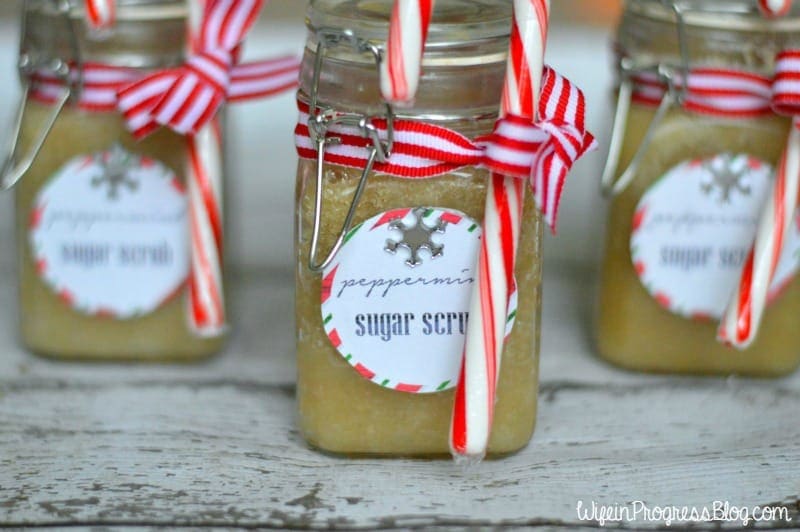 For the final touch, I wrapped some striped ribbon and a candy cane around the neck of the jar and stuck a snowflake sticker on.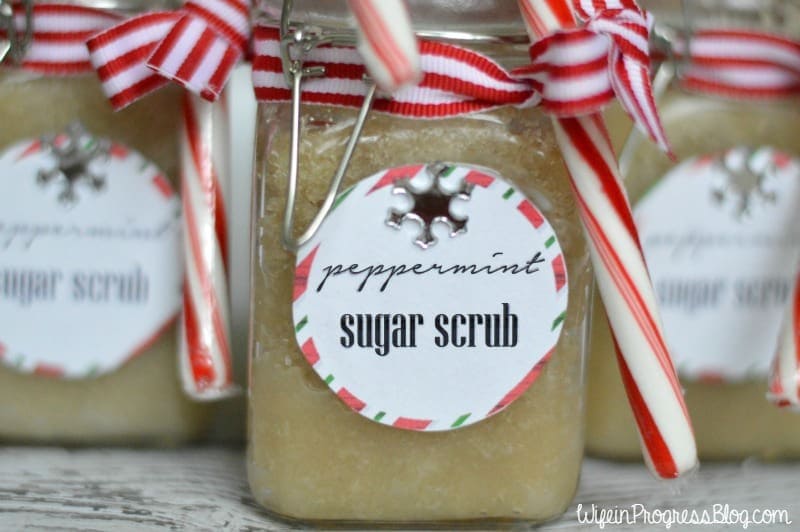 Ingredients per 1 container of sugar scrub (just keep the same 1:2 ratio for larger amounts)

1/2 cup Organic Coconut Oil (melted)
1 cup Organic Cane Sugar (regular granulated sugar is fine too)
Peppermint essential oil
Directions:
Mix the oil and sugar together. Add 12 drops of peppermint essential oil (therapeutic grade) and stir. Pour into a mason jar or other glass container and decorate.
That's it! That's all you need to make a delightful batch of peppermint sugar scrub!