This post may contain affiliate links | For further details, please read our privacy policy
I'm back with my final blog hop of the season, and this time I'm sharing my Hot Chocolate Bar for Christmas.
We're under half a foot of snow here in the Boston suburbs, so why don't you dust those flakes off your coat and come on in out of the cold!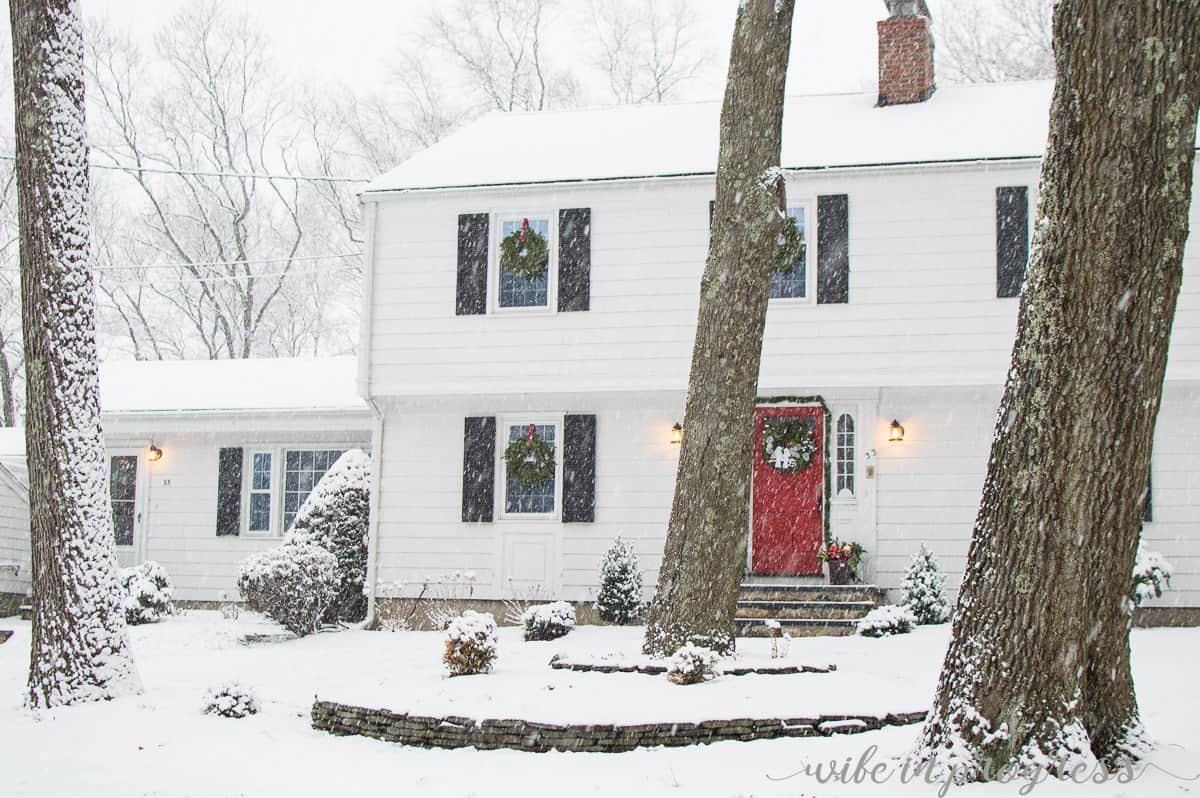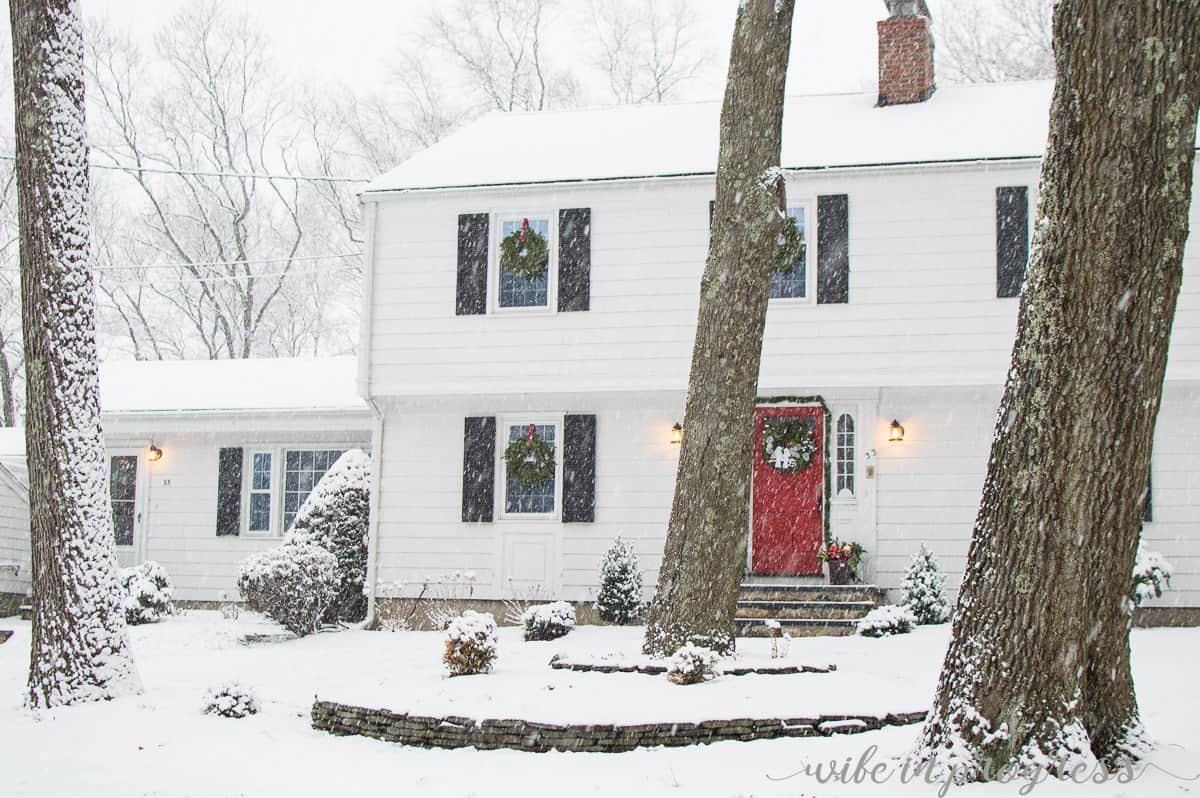 This past Saturday, I decided on a whim to add a hot chocolate bar to my kitchen. Hey, it's the season for it, right?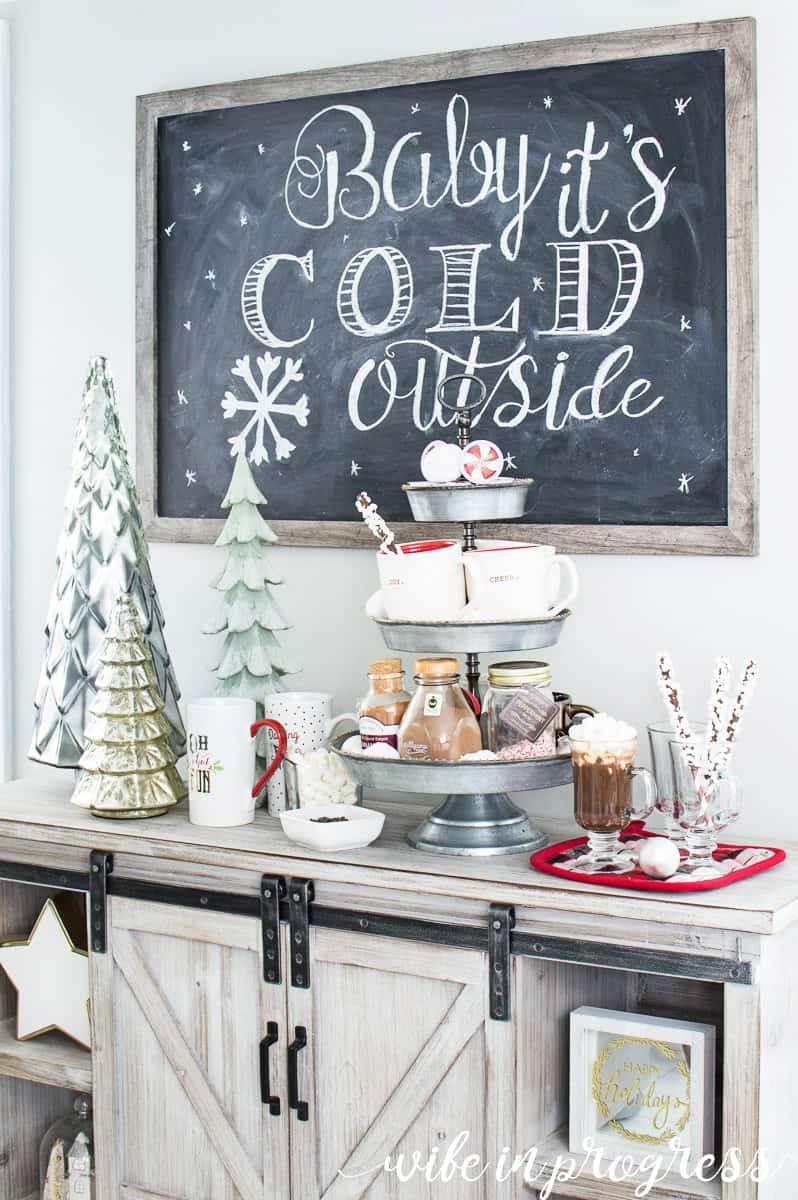 I received this awesome sliding door cabinet from Kirkland's a few weeks ago. It was meant to be for another blog hop but there was a delay so I needed to find a new home for it. I instantly knew it would be the perfect place to set up this little station. Doesn't it have so much farmhouse charm?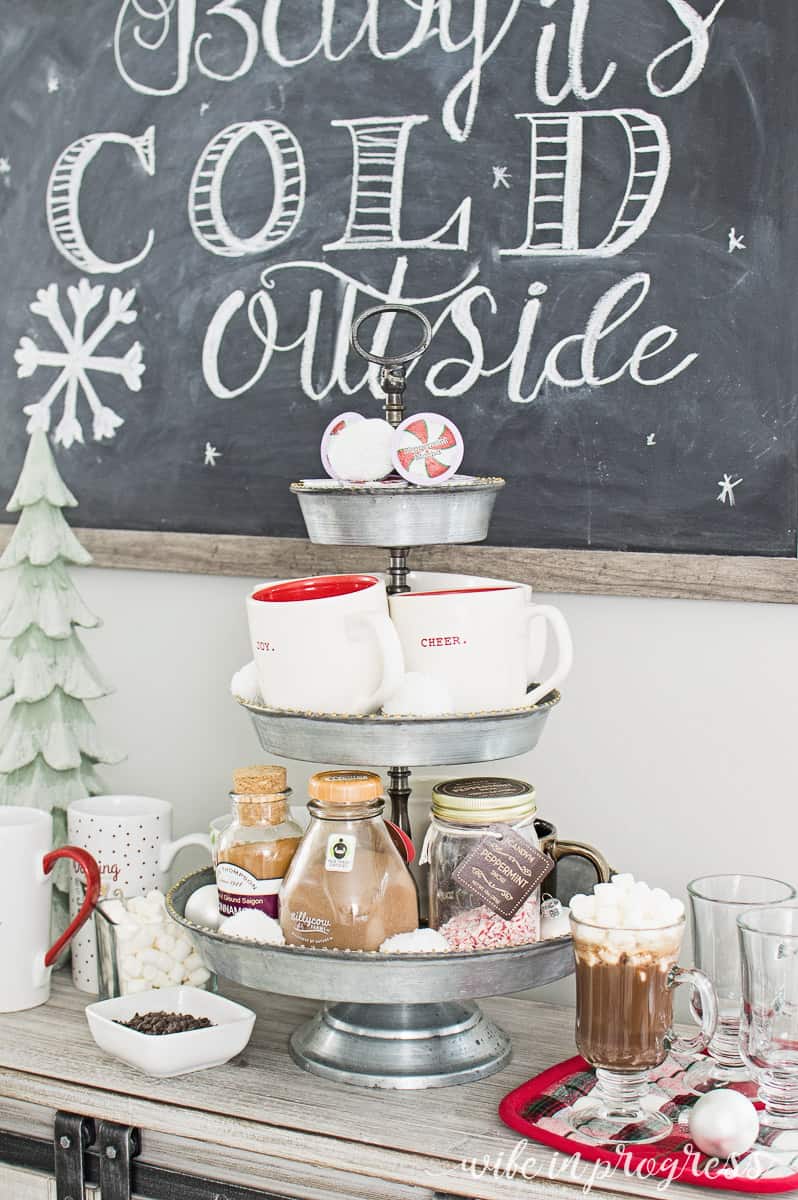 I corralled all my fixings plus some cute Rae Dunn mugs into my tiered tray and proceeded to make myself a marshmallow loaded peppermint hot chocolate. Trying to take photos before I drank the whole thing was very difficult!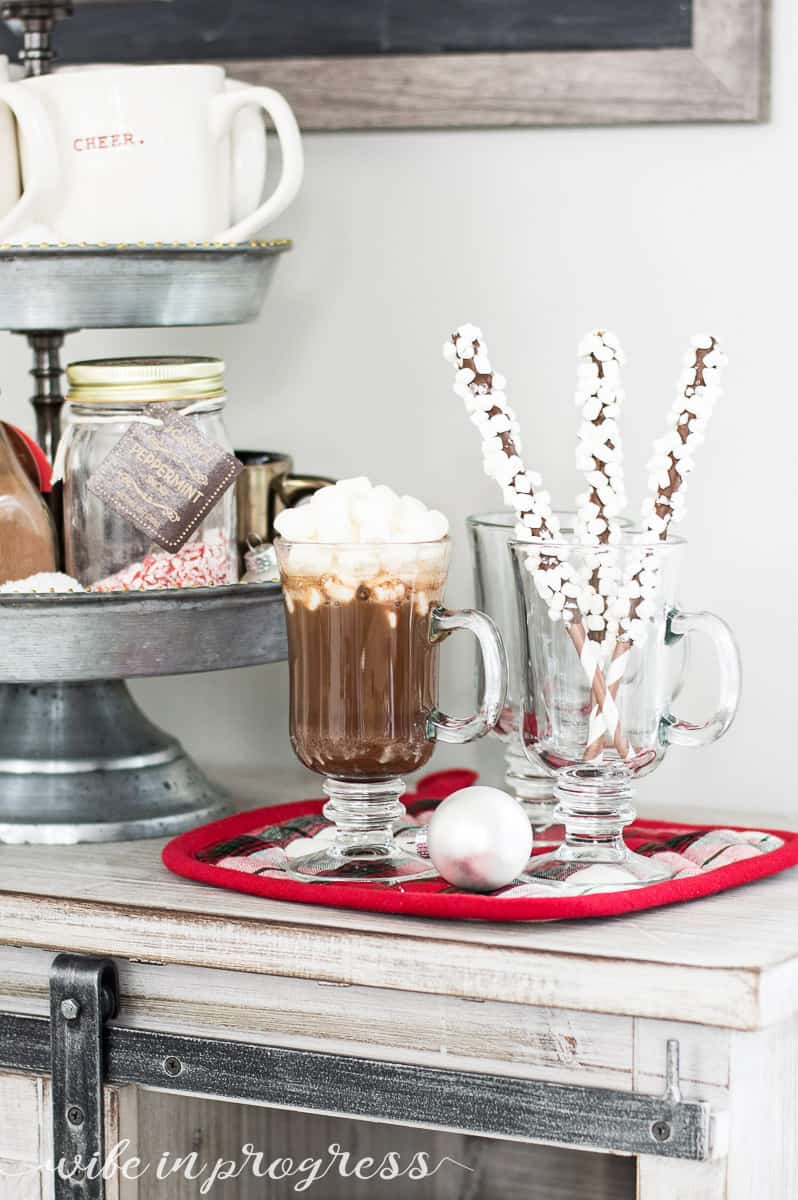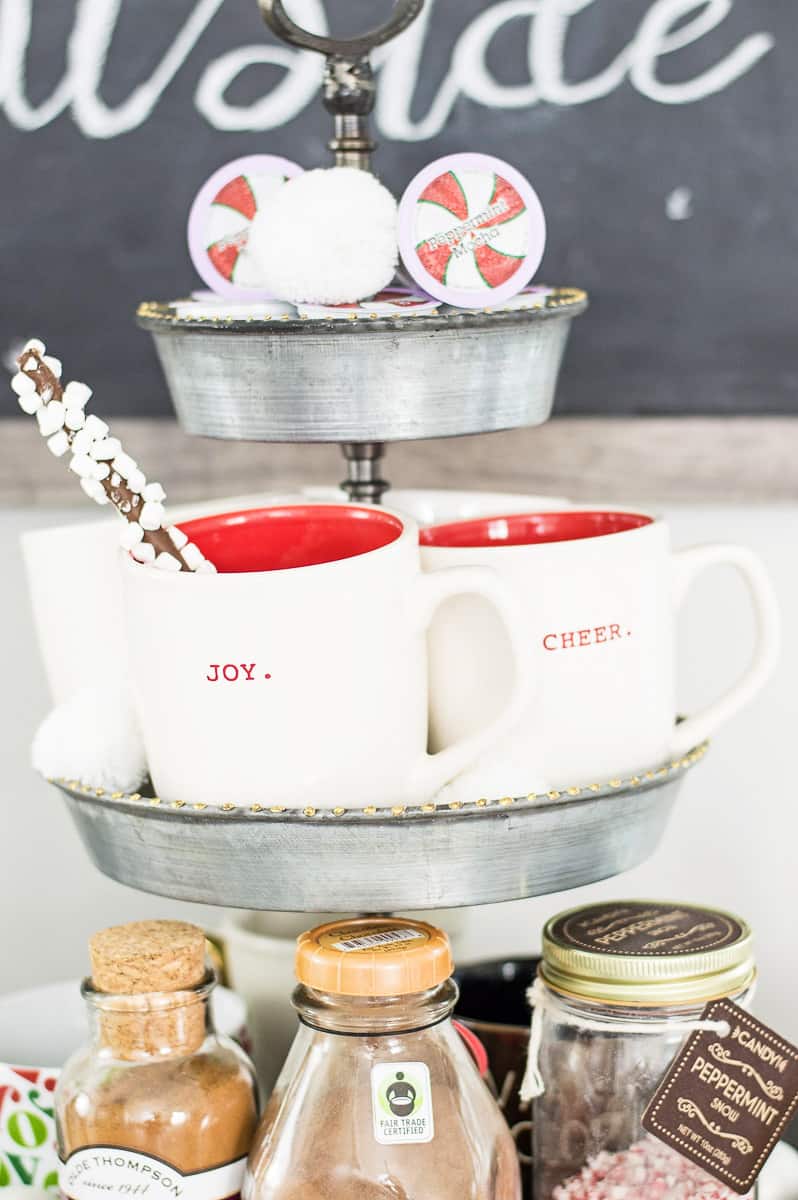 For those that are not huge hot chocolate fans, one – are you serious!? and two – I've added some peppermint mochas for you to enjoy instead!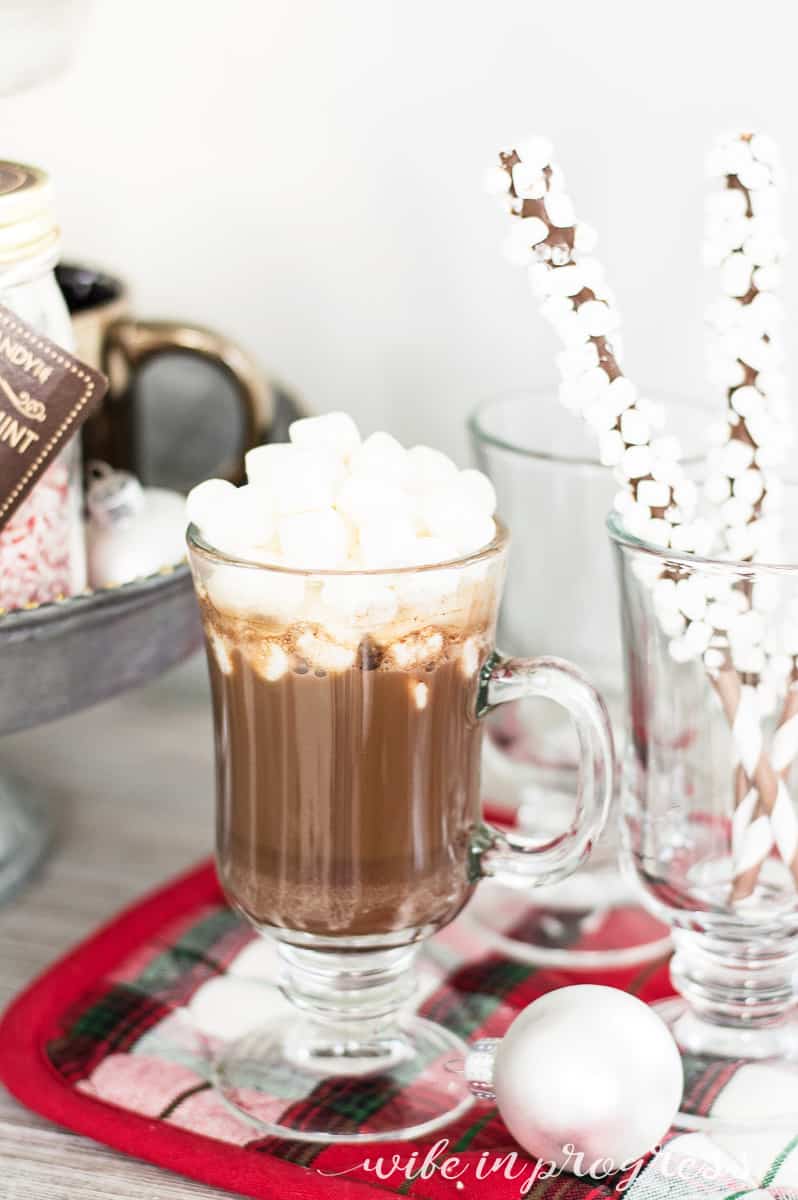 Mmmm..everything tastes better with a whole lot of mini marshmallows piled on top! Oh, and those chocolate and marshmallow stirrers? Delish! You can pick them up at your local HomeGoods.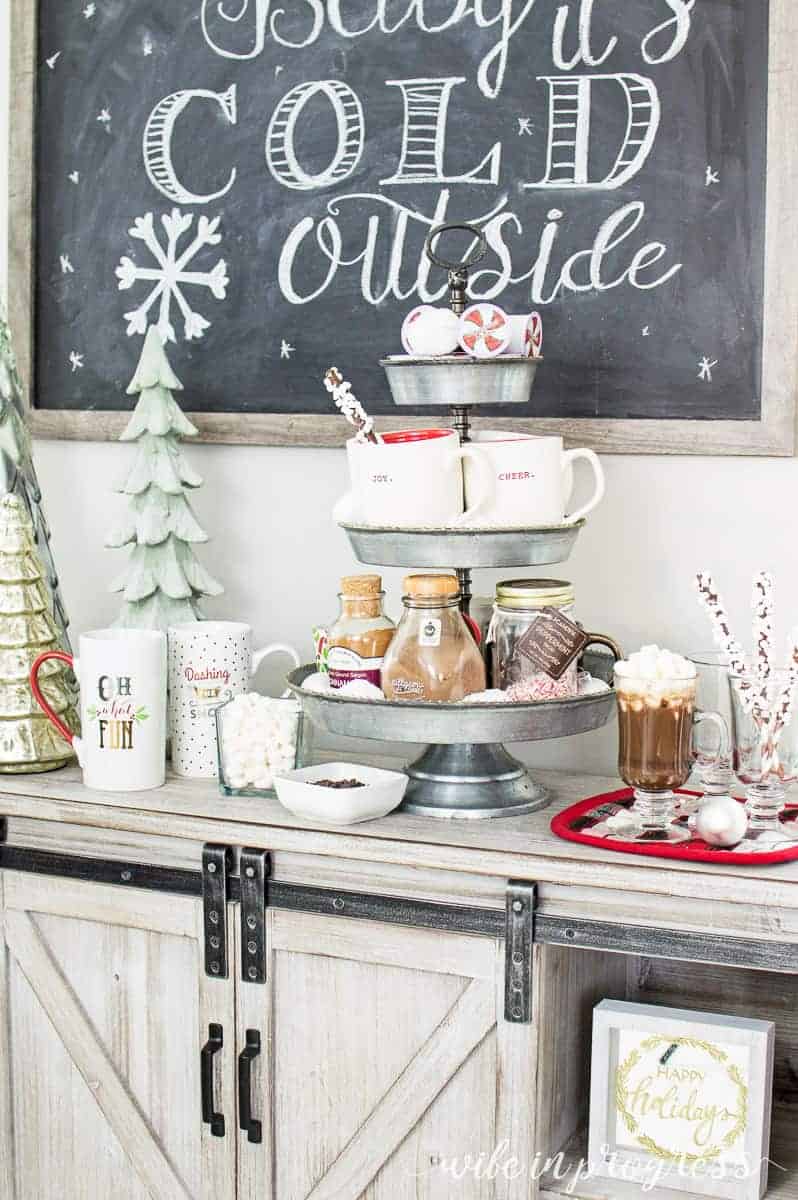 The DIY chalkboard is playing host to my first ever attempt at hand lettering. It's not perfect, but it's not too shabby either. I created the letters on my computer, then printed it off to copy. If you don't think you'll be able to copy just from looking at it, this is a great tip for easy chalkboard lettering. Plus, you can download my image here.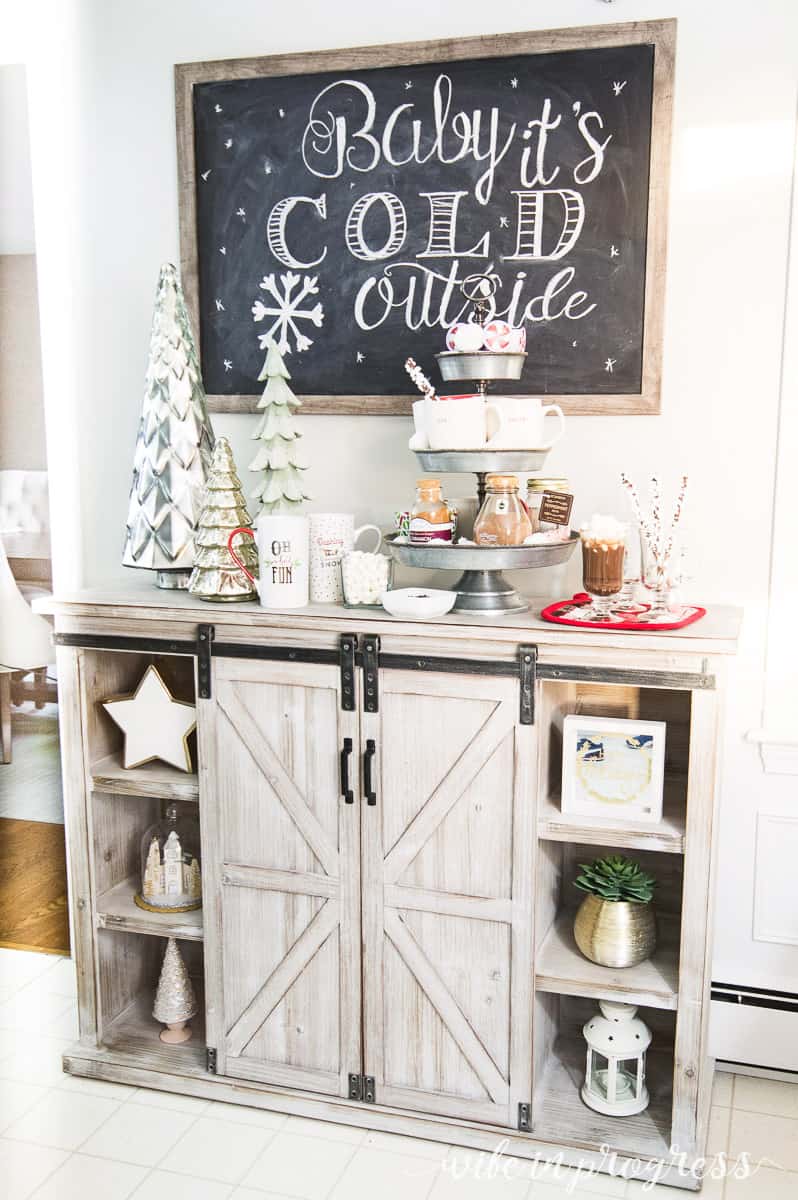 You don't need a whole lot of fancy stuff to set up the perfect hot chocolate bar for Christmas – just a little imagination!