One of my favorite crafts to make for fall is a wreath. I love wreaths for fall and christmas in particular. Have you ever wondered how to make a burlap wreath? Or any wreath for that matter? They are very easy to make and of course you can make it to suit your own tastes and your home's decor.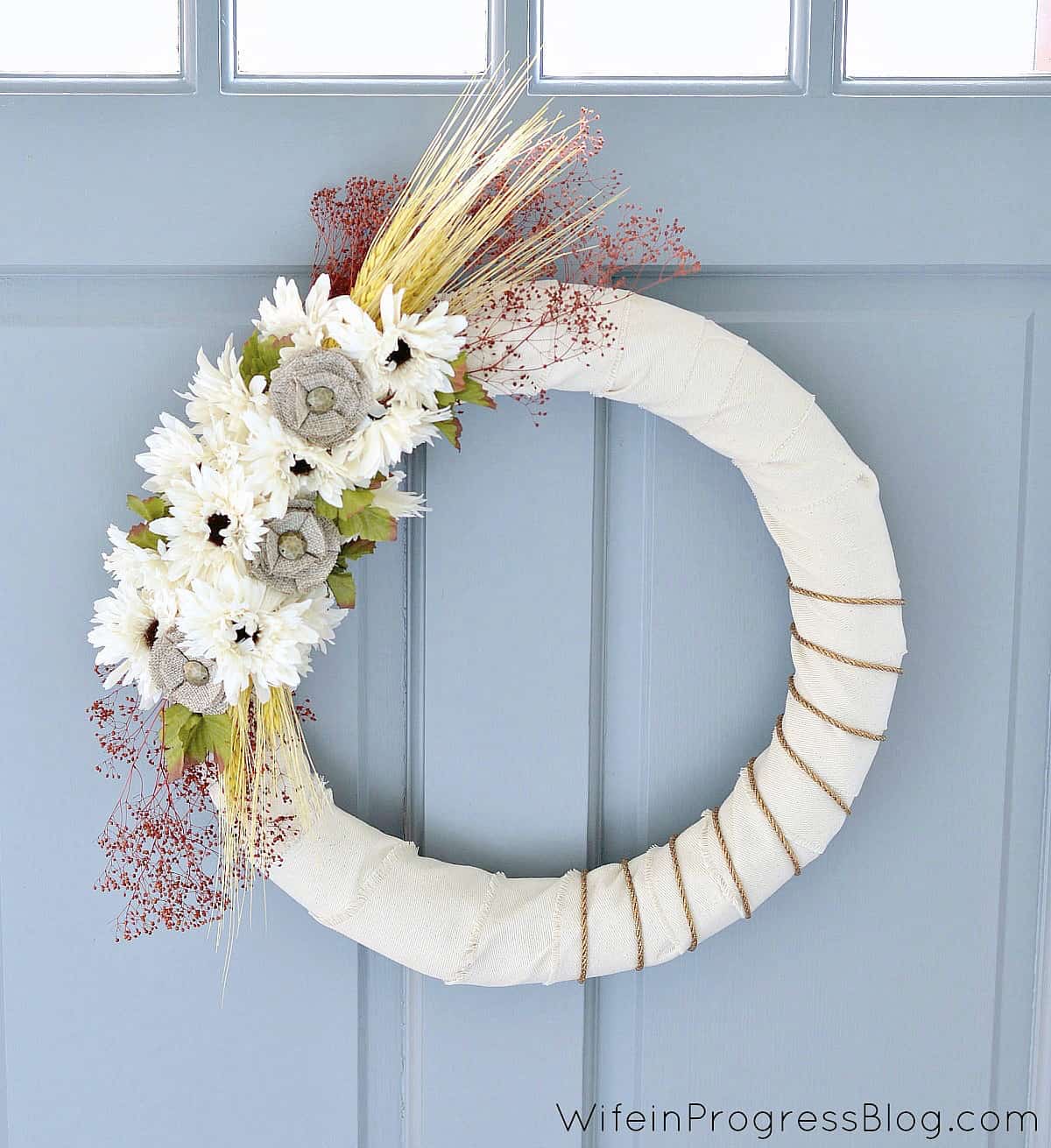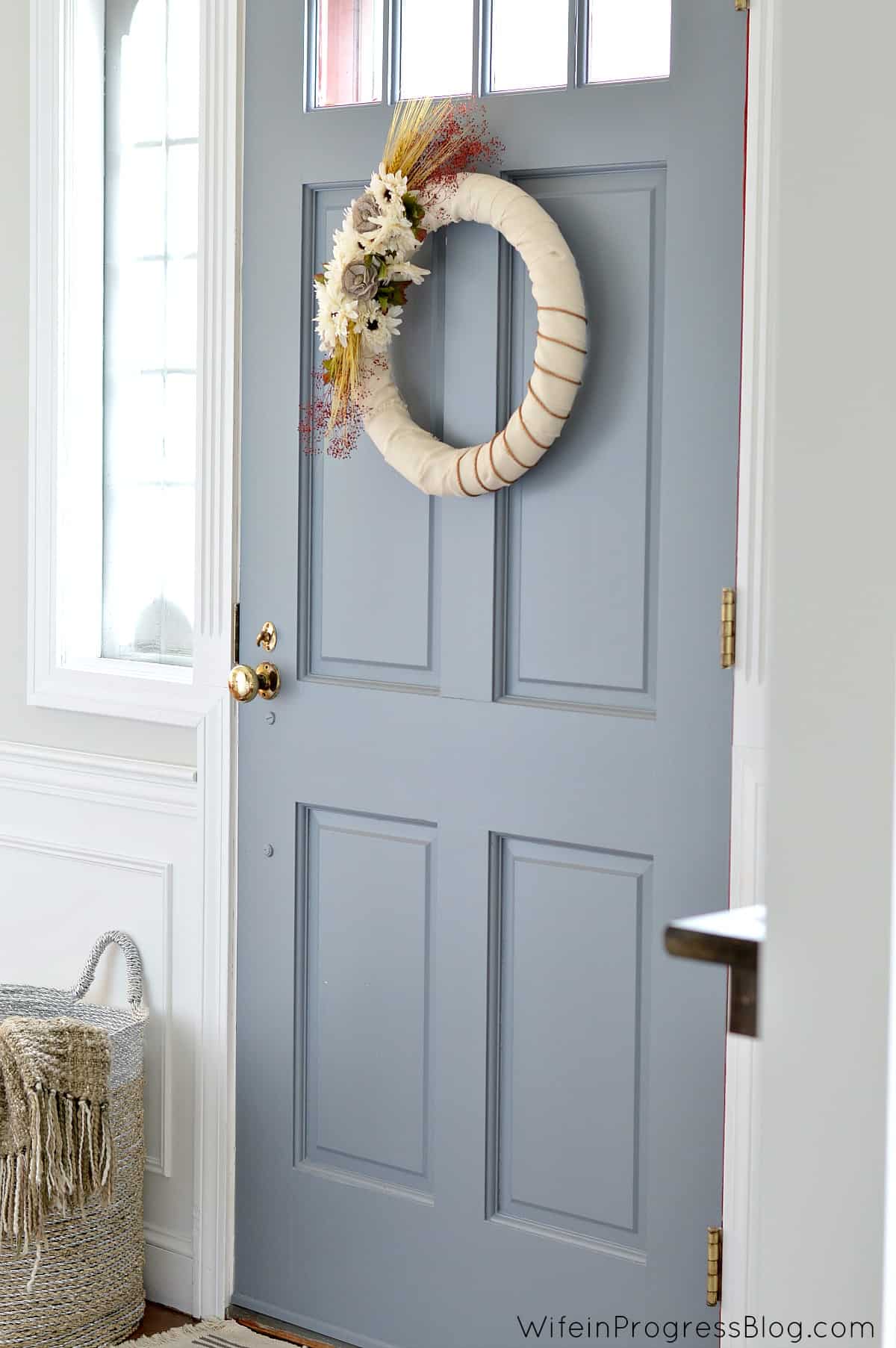 This year I've opted for traditional fall colors with a cream burlap wreath. Well, the wreath was meant to be cream burlap but I couldn't find any and opted for cream denim instead. Similar idea :-)
What You'll Need: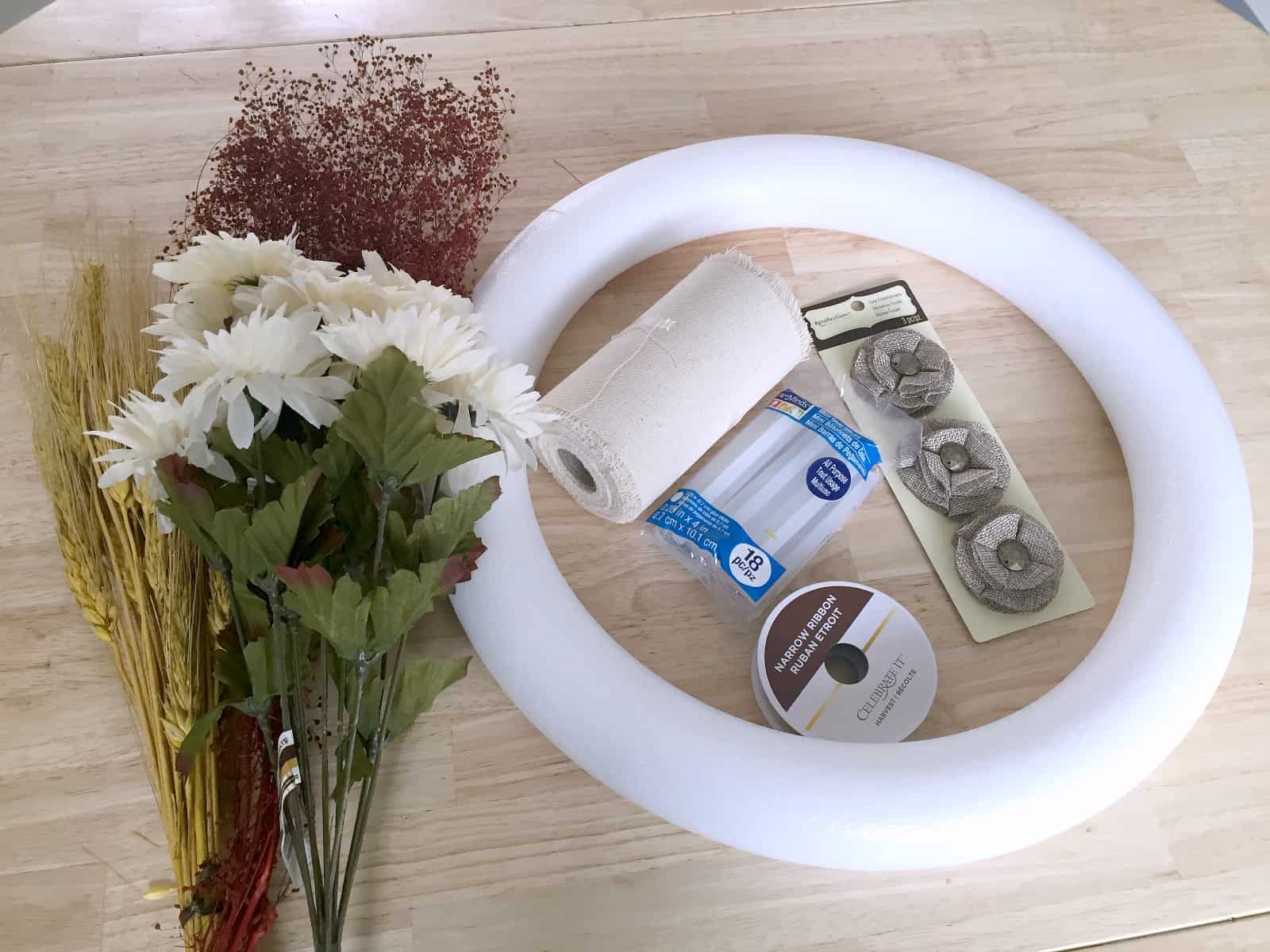 Cream burlap or denim
Faux flowers (I picked white ones)
Yellow Wheat
Crimson Red Twigs
String
I purchased all materials at my local Michael's craft store.
How to Make It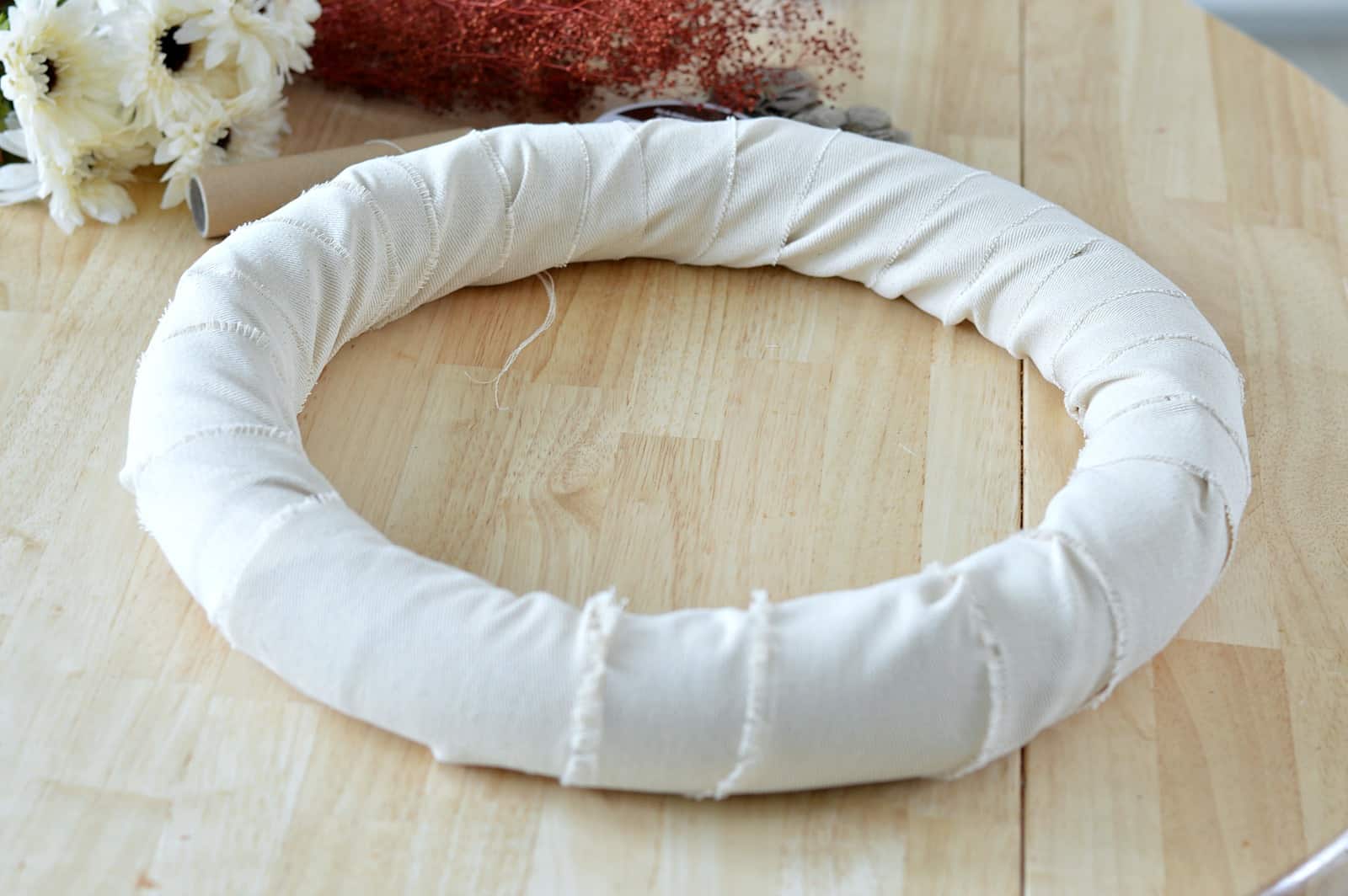 1. Cover the Wreath Form
Wrap the foam wreath with your burlap or denim, overlapping each piece slightly. You will want to hot glue the first first piece and the last piece to the wreath.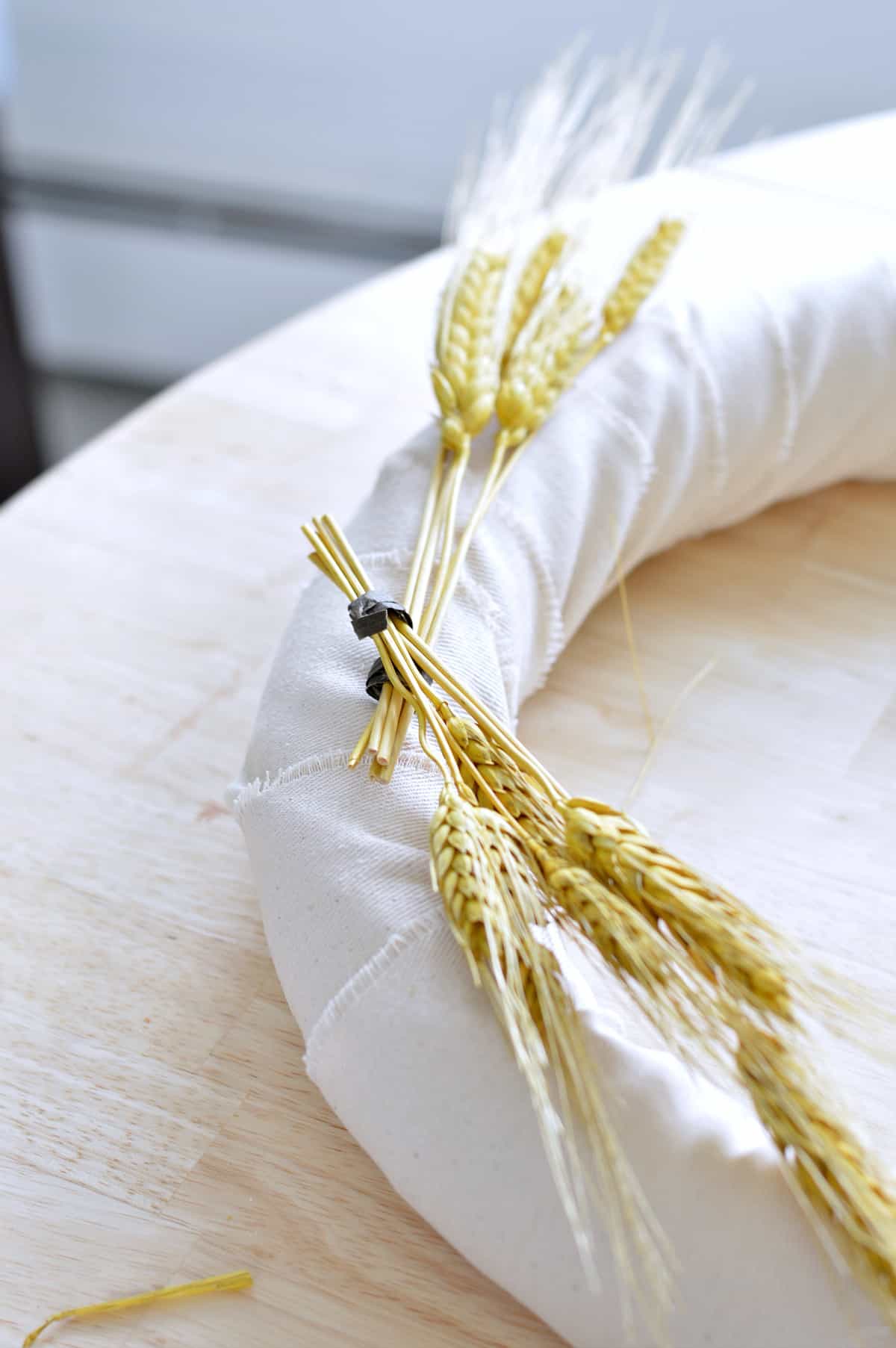 2. Attach The Wheat
Separate the wheat into 2 groups of 4 or 5 stalks. Using wire or string, tie it around the bottoms. You will most likely need to cut several inches off the bottom of the wheat so that they are short enough to attach to the wreath without sticking way out.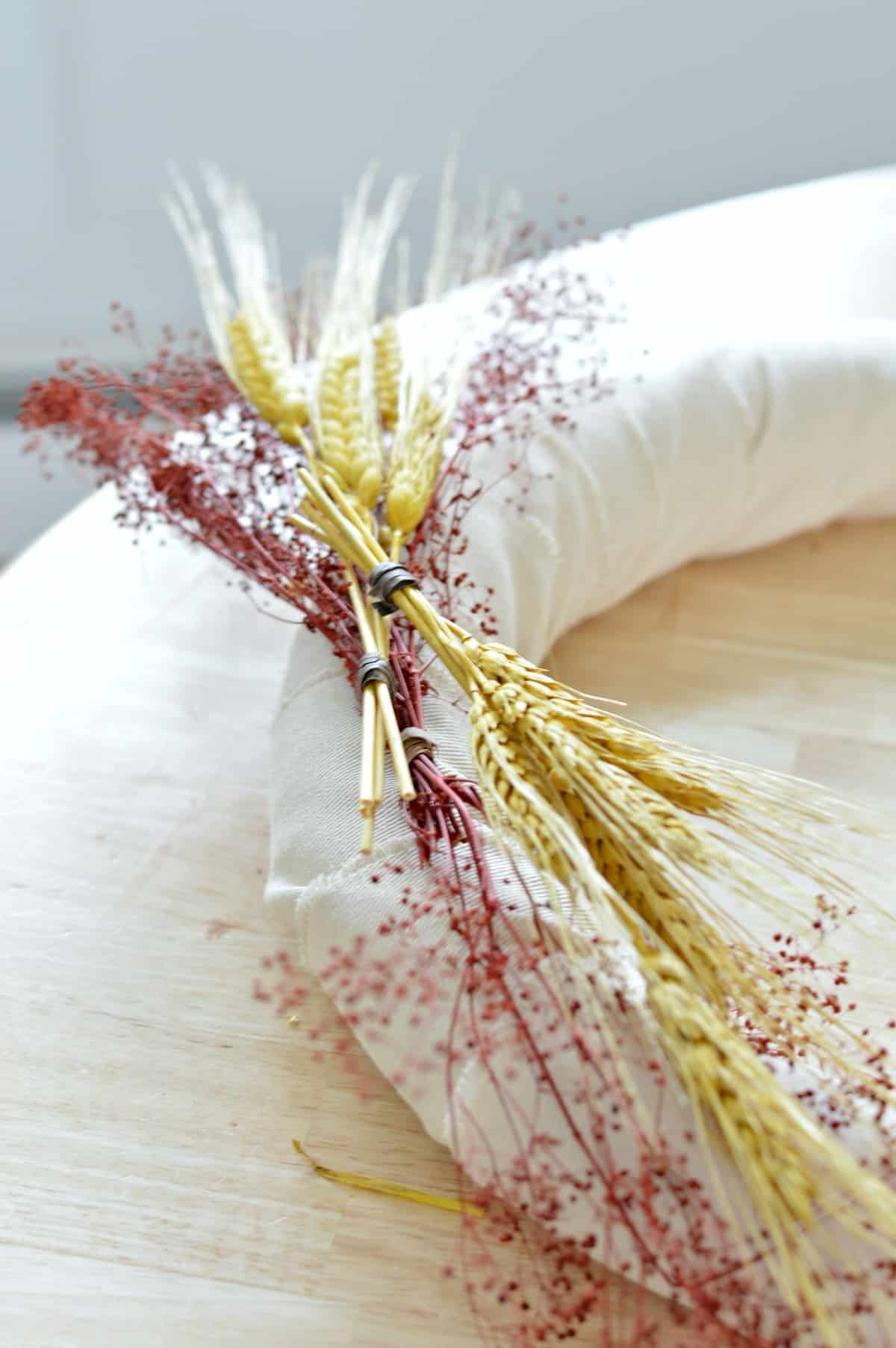 3. Add More Color
Do the same as above with the red twiggy bits (I don't know the technical term!). Play around with placement, cutting the ends of both pieces as needed to fit the wreath.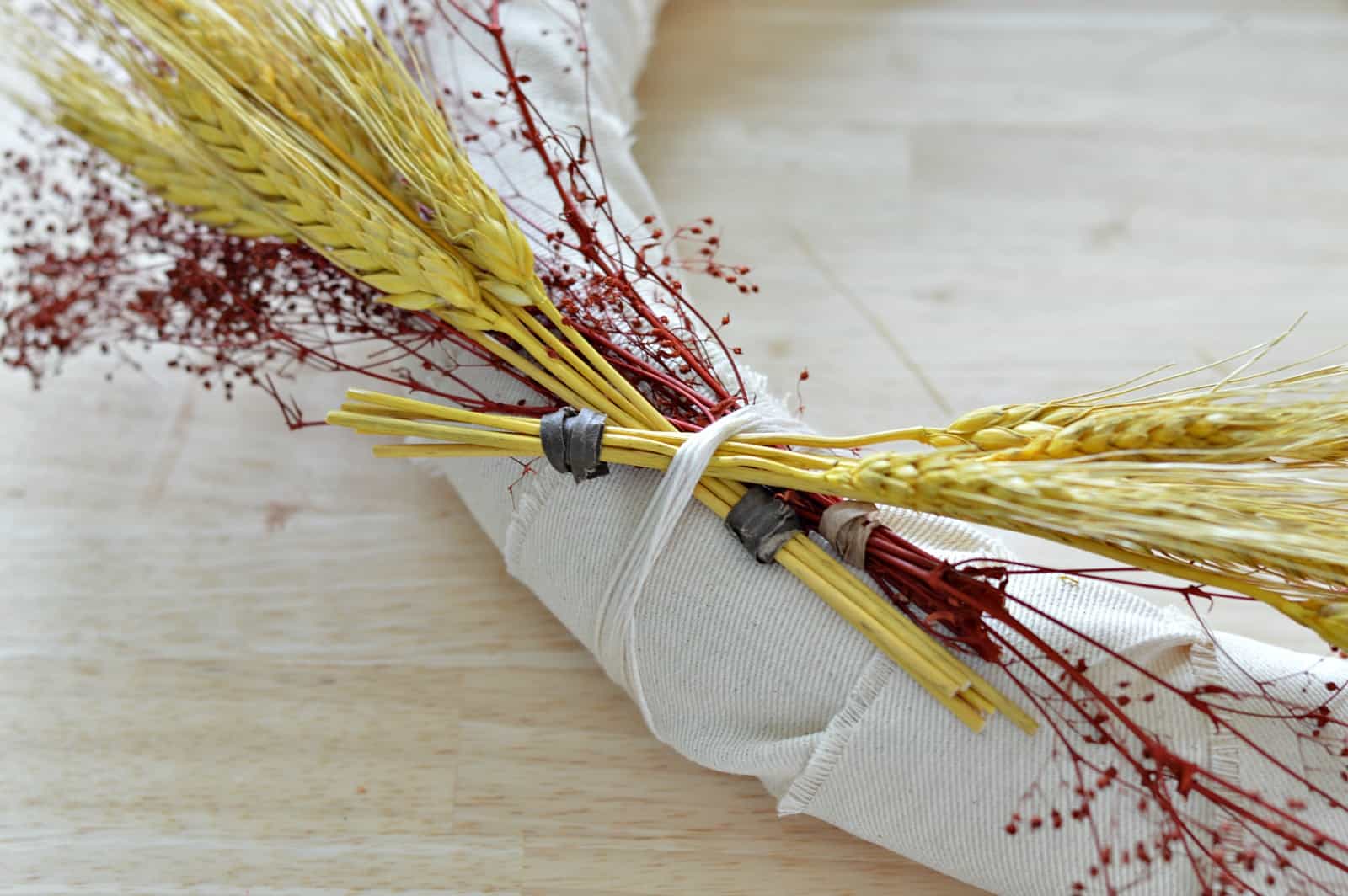 You could hot glue the wheat and twigs in place but they are kind of awkward to glue. I found that wrapping string around the wreath secures them perfectly while still allowing me to readjust them later if necessary.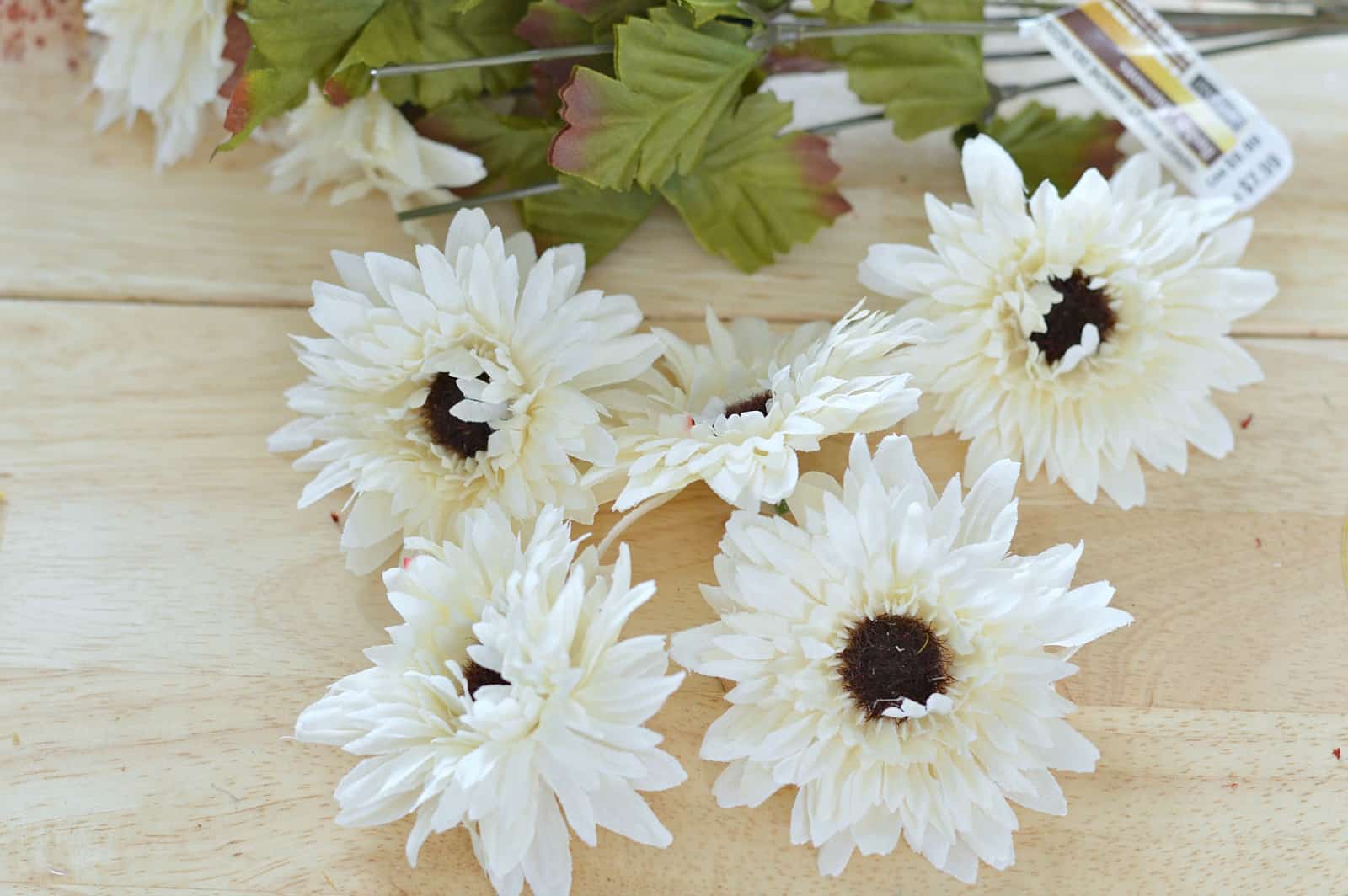 4. Add Faux Flowers
Pull the flowers off their stems, making sure the plastic bit at the bottom of each flower is removed, too.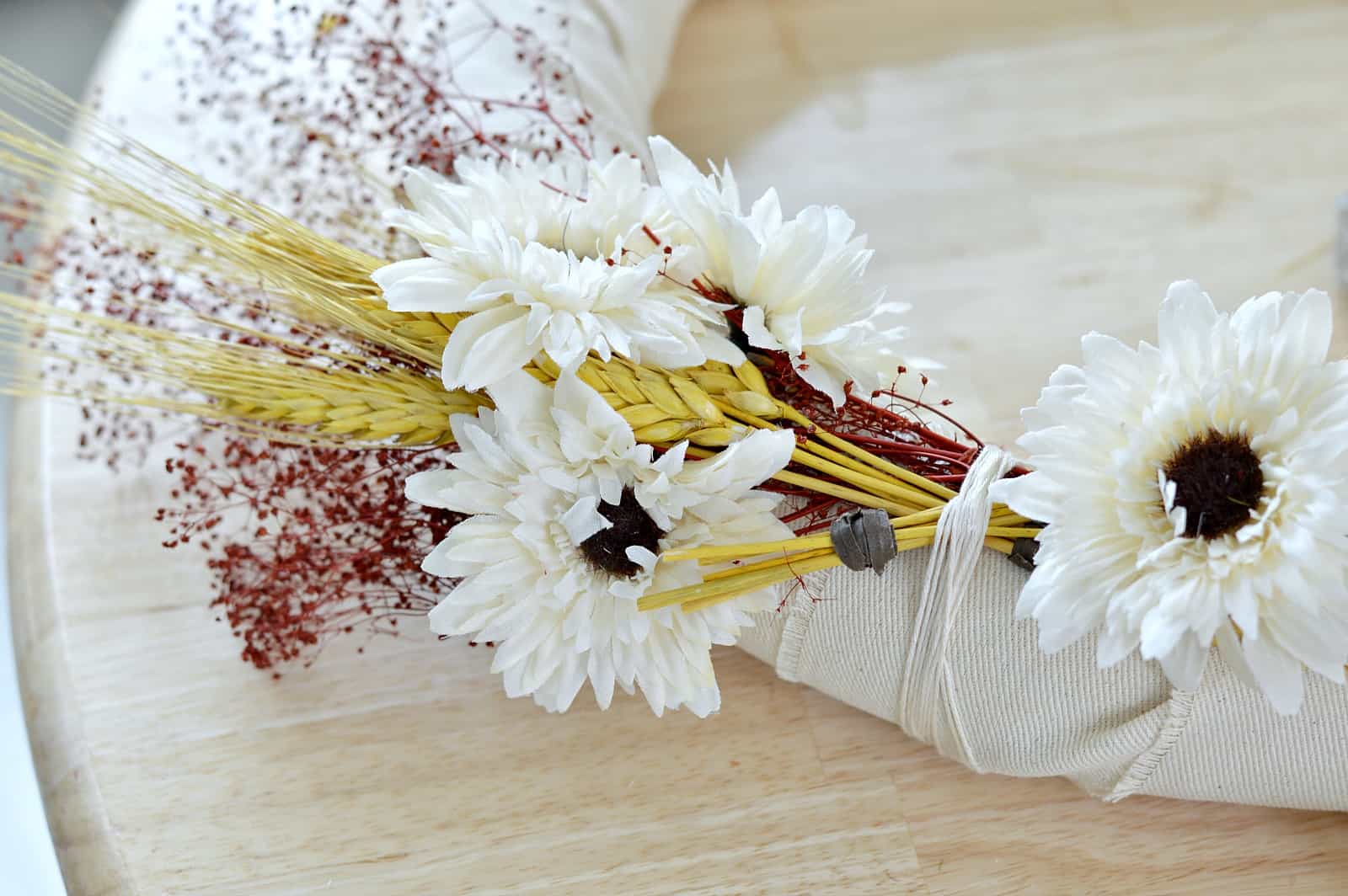 Start gluing your flowers on. (TIP: If you're not great at visualizing where the flowers should go, grab some sewing pins and pin the flowers in place. That way you can move them if necessary. You can always go back and hot-glue if you want – or just leave the pins!)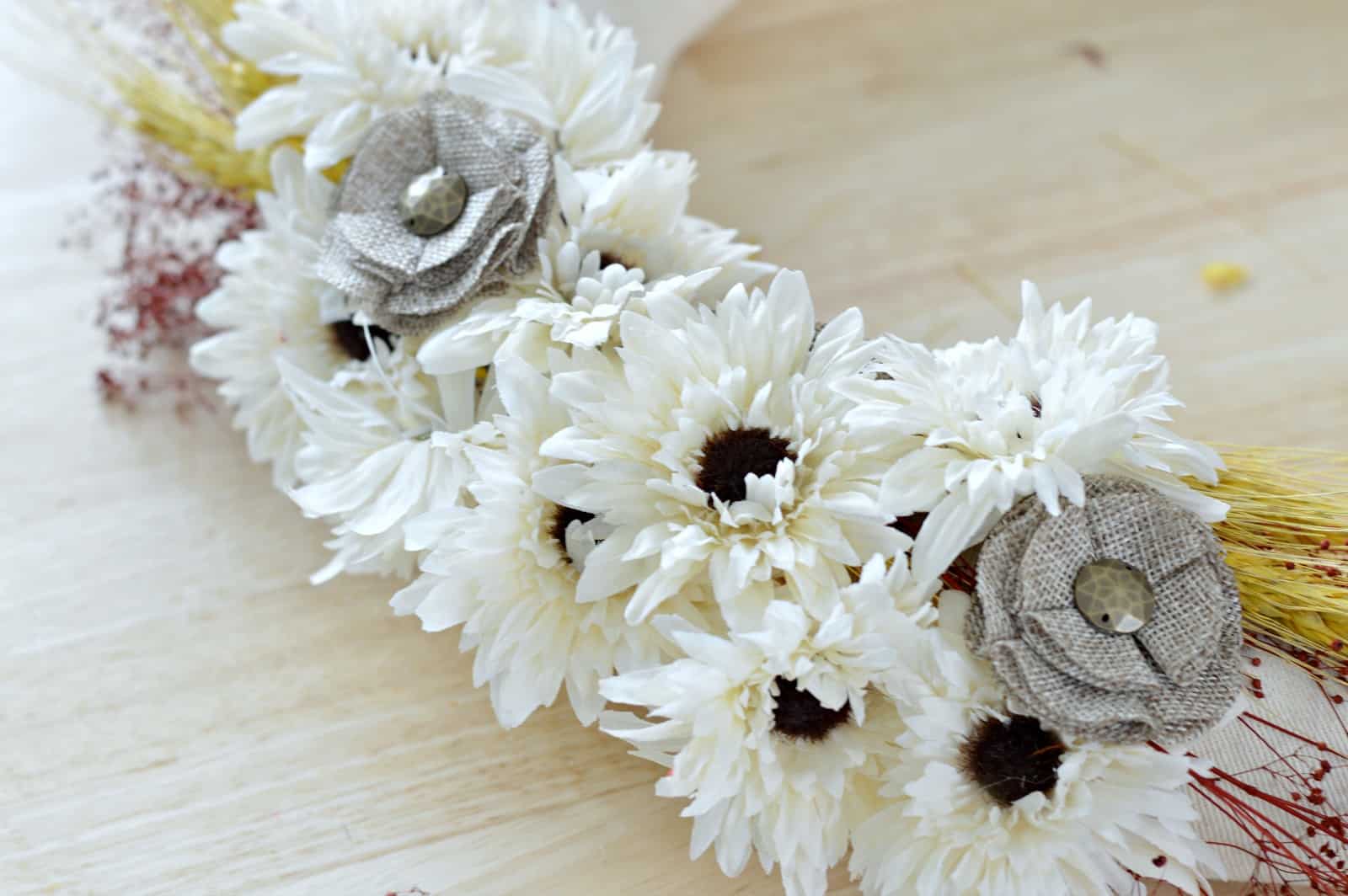 Keep gluing/pinning flowers until you've filled in all the gaps. Then add the burlap flowers.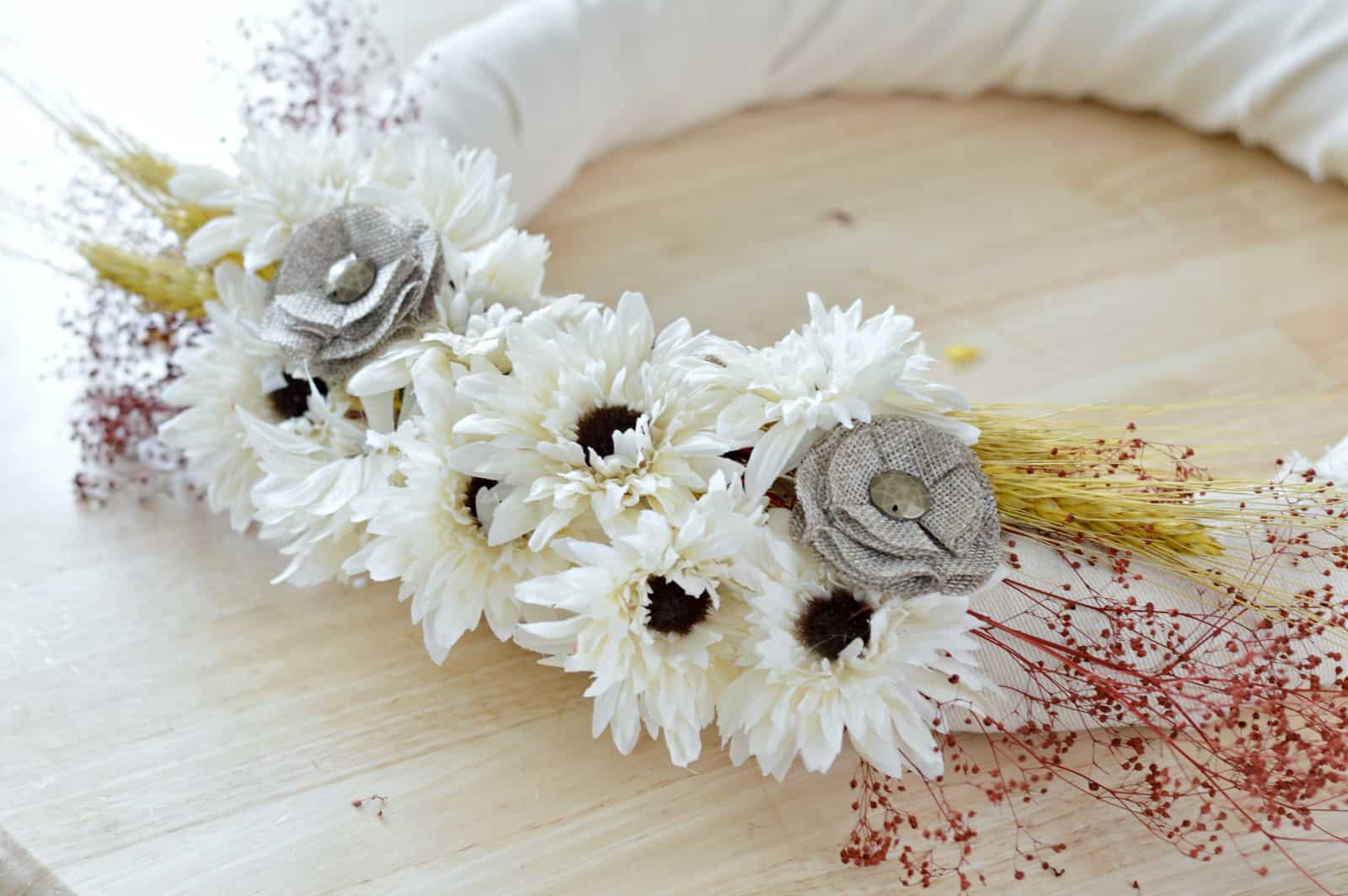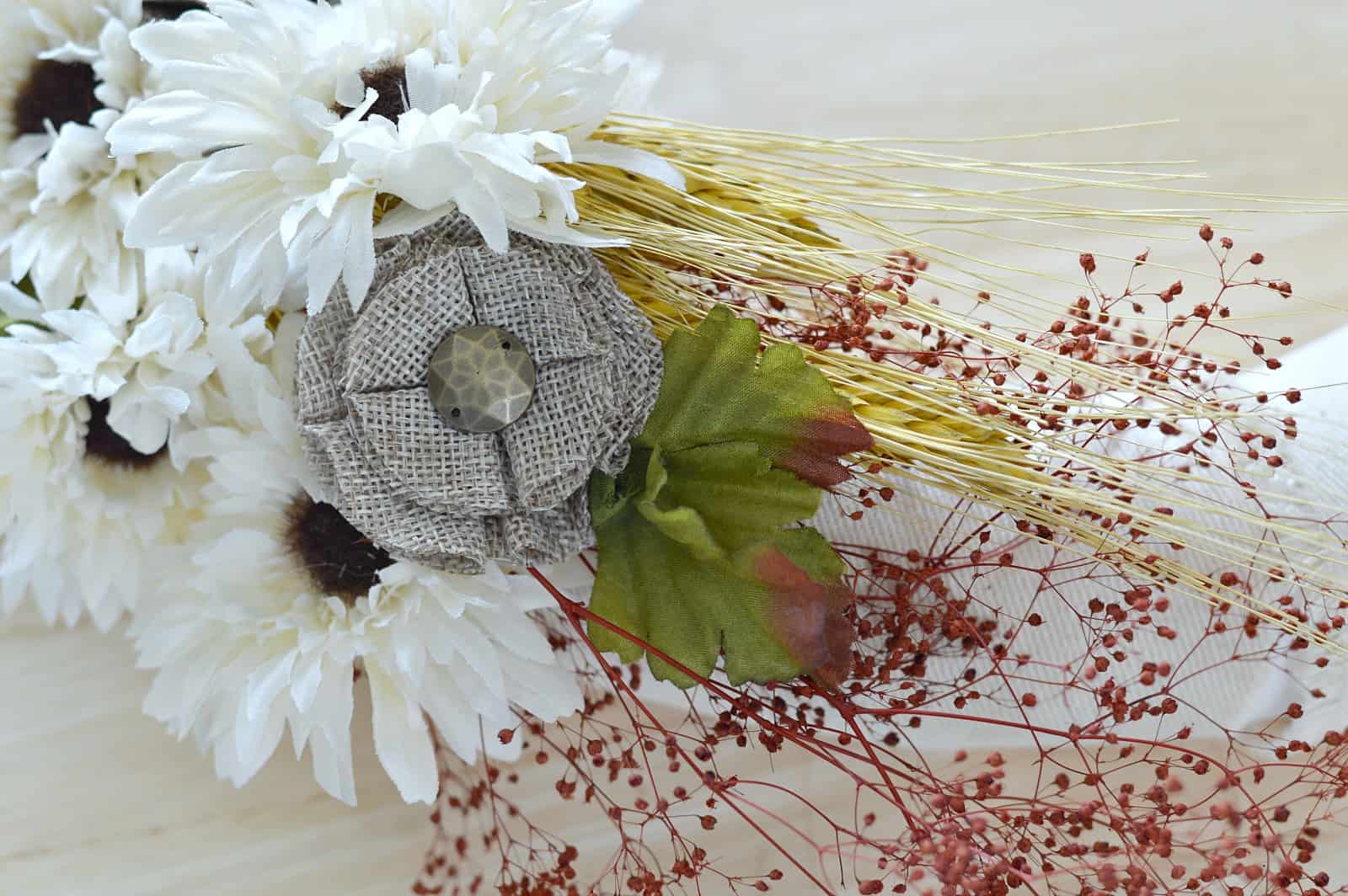 5. Add Greenery
Remove some of the leaves from the faux flower stems, again making sure all plastic pieces are gone. Fill in any remaining gaps, or just pick a few places to add a bit of color.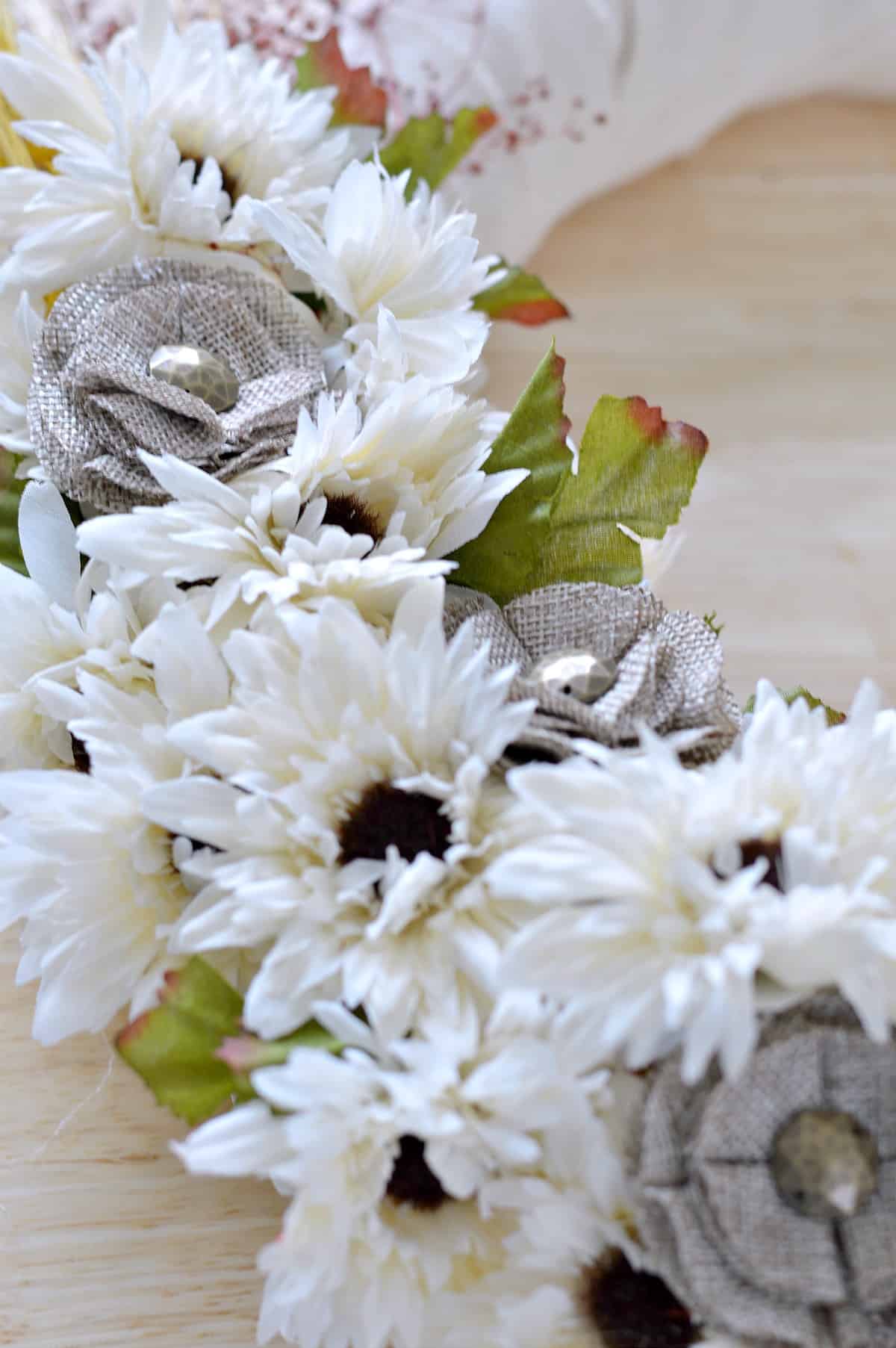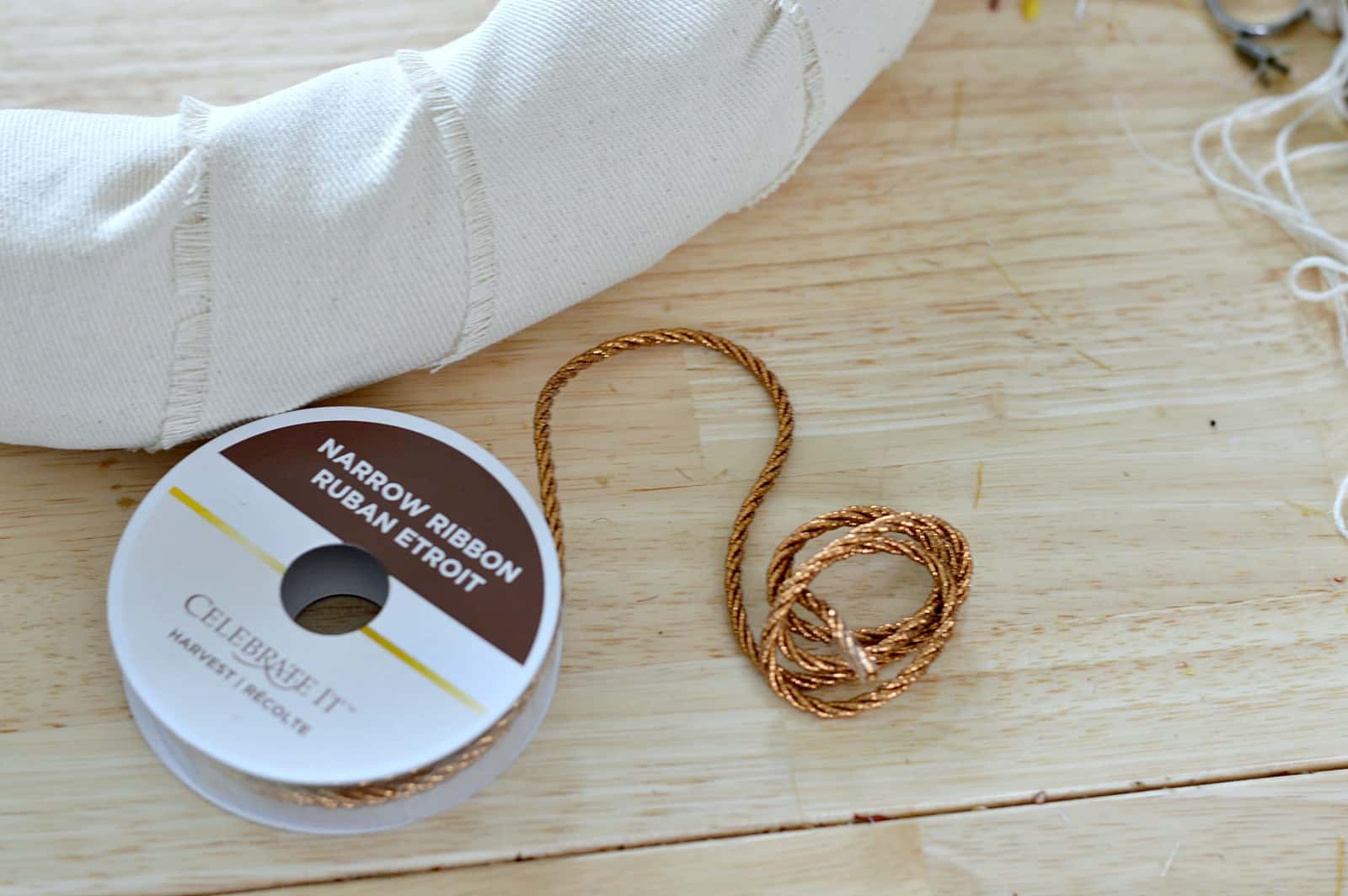 6: Embellish With String
Finally, add some copper or gold ribbon to the opposite side of the wreath, wrapping it around just like you did with the burlap. Secure each end with hot glue.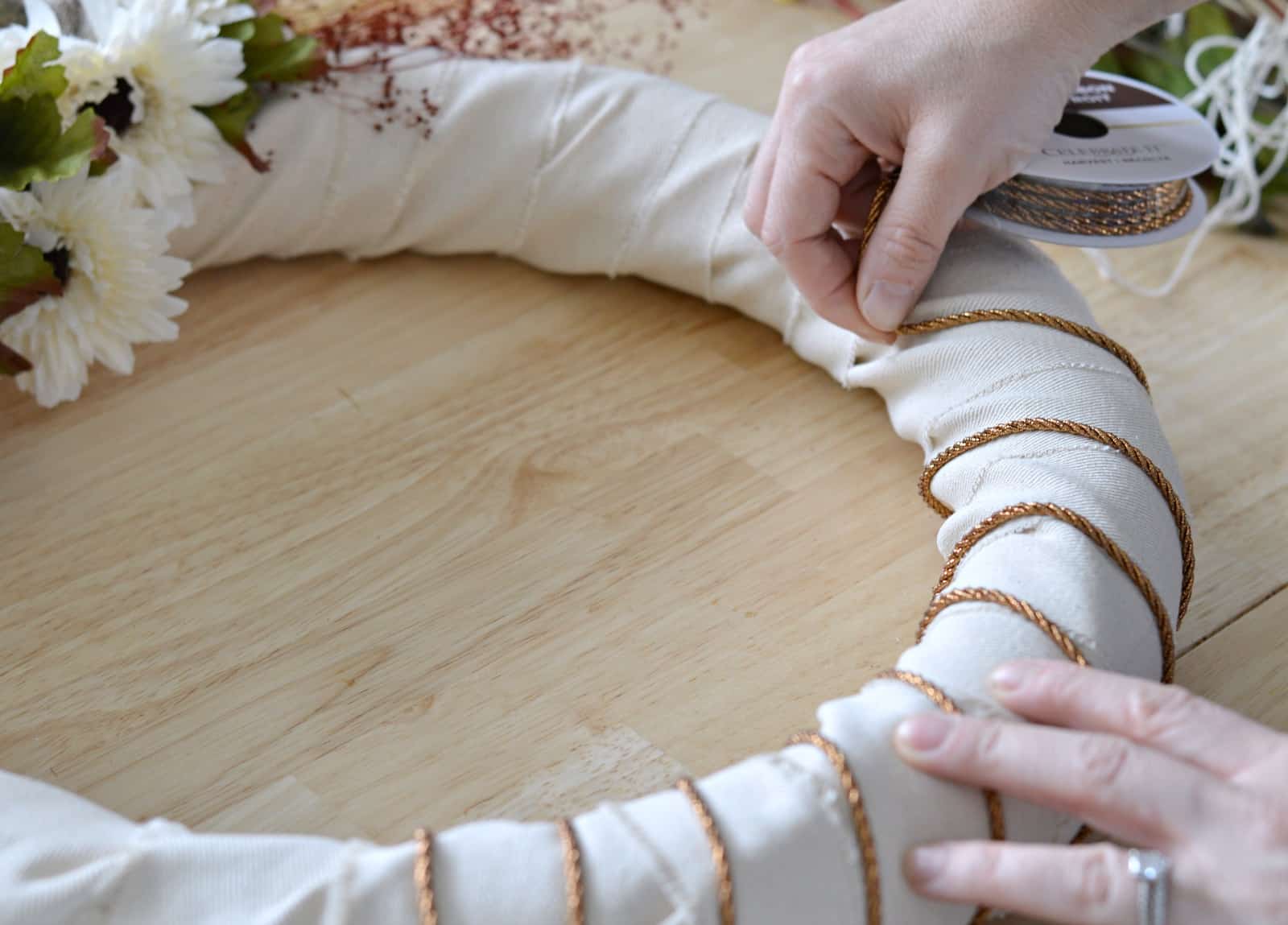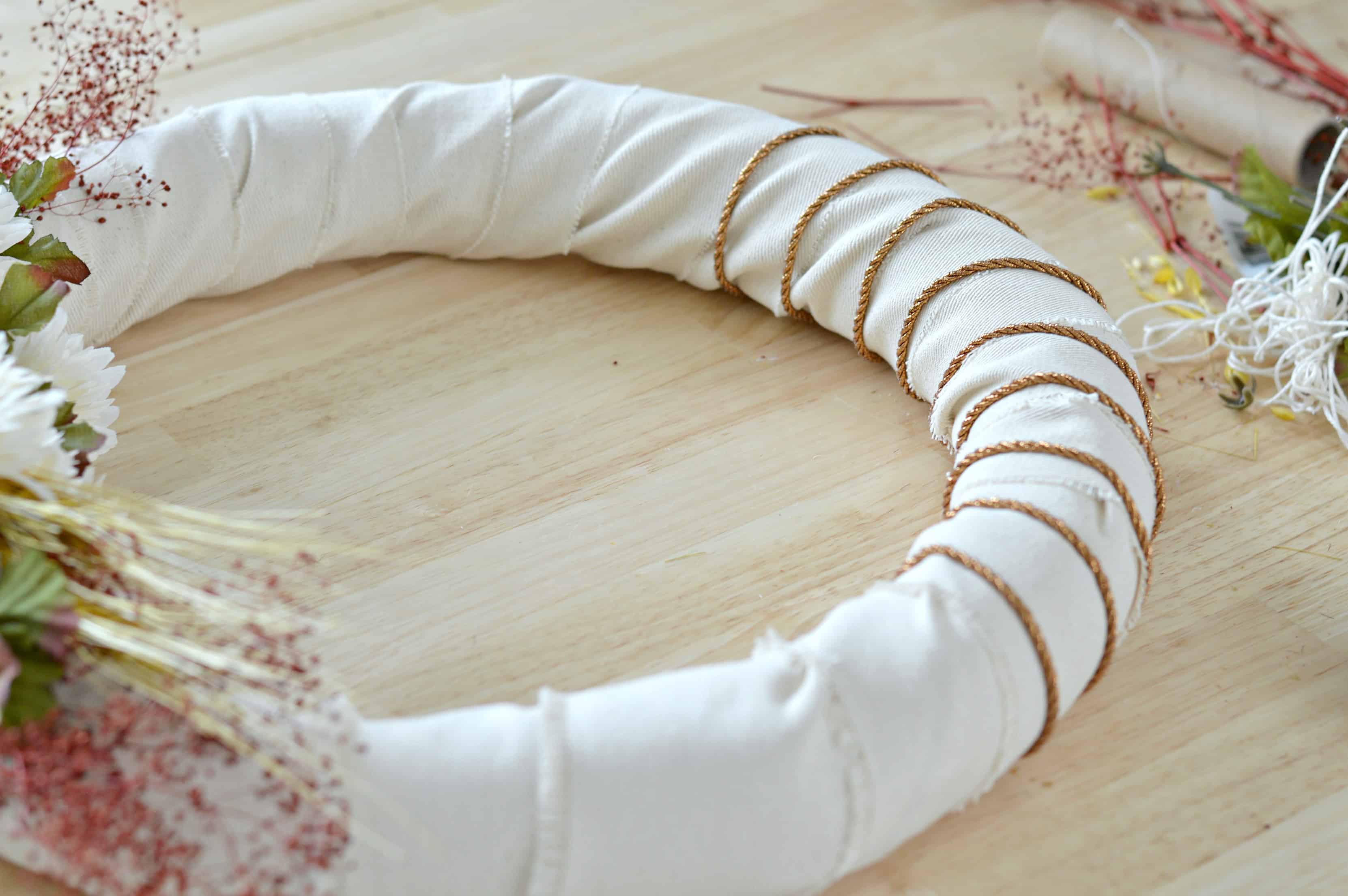 7. Hang it up!
That it's it! Now you know how to make a burlap wreath that's perfect for autumn decorating!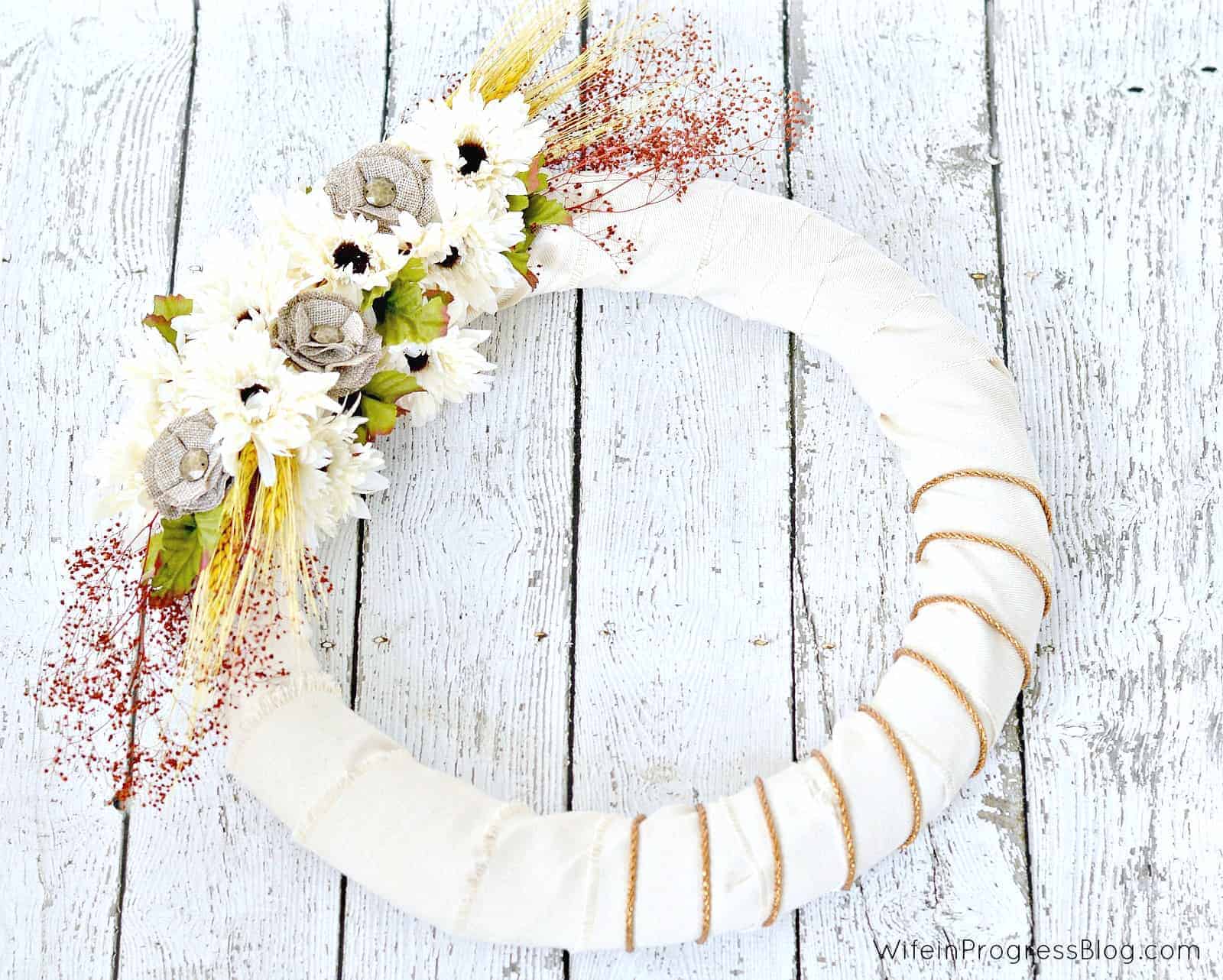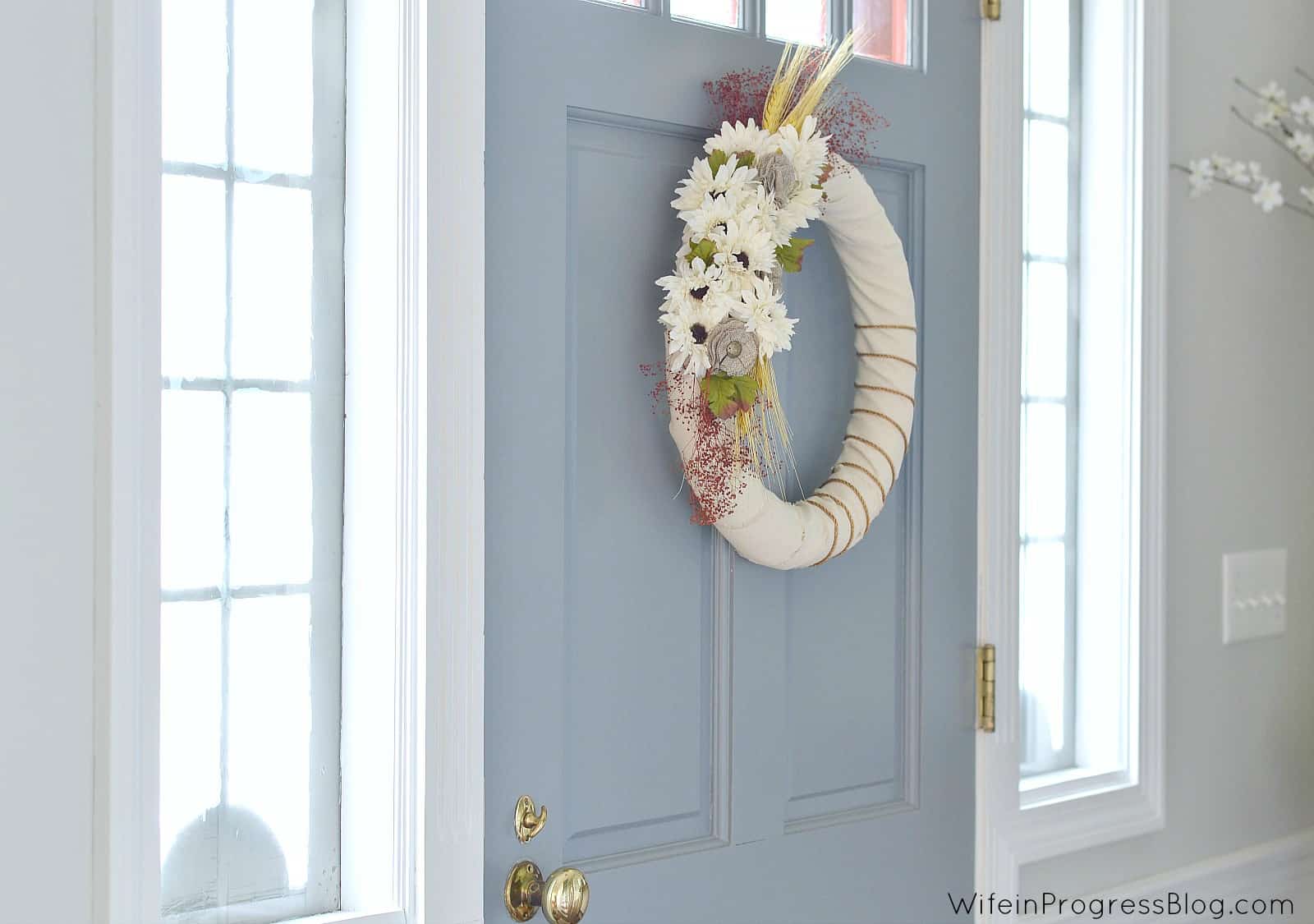 Planning on making this burlap wreath? Then don't forget to pin it!
Other DIY Projects