The products in this post are sponsored by Minted.com. All opinions are my own.
On March 21st, 2017 our newest family member arrived into the world. Please join us in welcoming our adorable son, Conor James Shaughnessy!
Conor came into the world at a hefty 9 lbs 6oz and 21 inches in length…only 6 oz less than his brother, Cian was at birth.
By the way, how adorable are these birth announcements that I ordered through Minted.com. I think they are perfection. But of course, I'm biased! I ordered the double sided version with scalloped edges. PLUS I got custom printed stamps that say "Hello Conor James" and free return address printing on the envelopes.
Can you tell how much I love Minted?!
Anyway! Back to the baby :-)
Conor is already a great sleeper and loves to feed! He's being a good boy and giving his parents some decent hours of sleep since putting us through a very anxiety-ridden 9 days in the NICU.
Ahh yes. The NICU. This little fella decided to turn blue during a late night feed the night BEFORE we were due to be discharged. Literally right before I was to sign the discharge paperwork, the pediatrician decided that Conor should be admitted to the NICU. She wanted to monitor him for 48 hours in order to make sure he didn't have any more issues with his breathing while feeding.
Well, he did. So 48 hours passed and then another 48 hours…and then another 48. The doctors decided to give him a barrage of tests including a sleep test, a chest x-ray, a head scan and an echocardiogram. I think all the testing took about 10 years off my life. Despite both his father and I almost having a nervous breakdown, thankfully our little bundle of joy seemed pretty oblivious to it all! He slept contently and ate hungrily the entire 9 days he was there.
Now we are safely home and catching up on lots of missed cuddles! Cian has been amazing with his little brother. I have this whole new level of love and joy watching my oldest kiss the baby, hold his hand and help me change his diapers. Every time Cian leaves the room he says, "Bye, Baby!". It's the sweetest thing ever!
I'm so excited for this new chapter in our lives and to see my two beautiful boys grow up together. I just know that they will have such an amazing bond!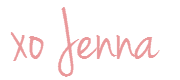 Be sure to check out Minted.com for lots more beautiful stationery including graduation announcements & invitations, Mother's Day gifts, wedding invitations as well as birth announcements and thank you cards.