It's week 2 of the Jeffrey Court Renovation Challenge! Work has begun in the kitchen and I'm so excited for what's to come. There's still not a whole lot for me to share with you but this week I definitely want to talk to you about the design plan for the space.
First time here? See all the before pictures from Week 1 before you start.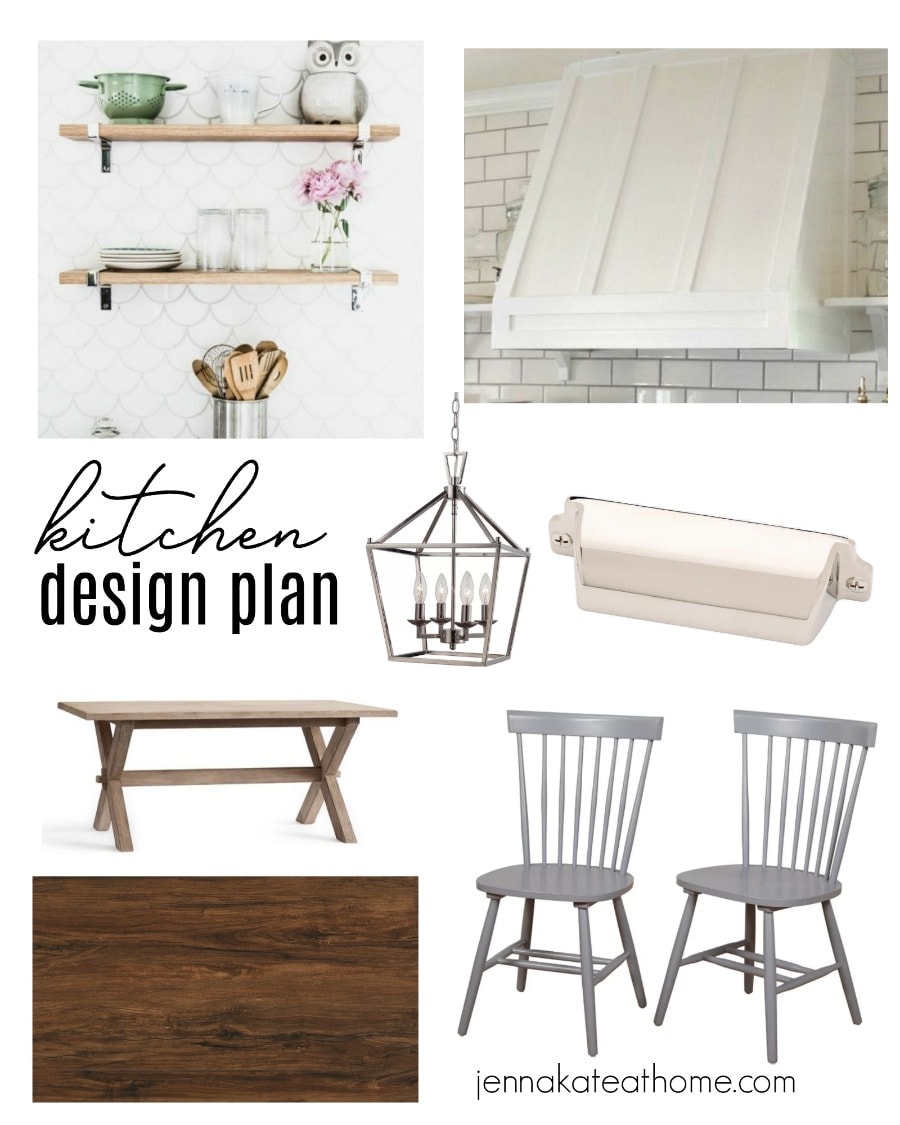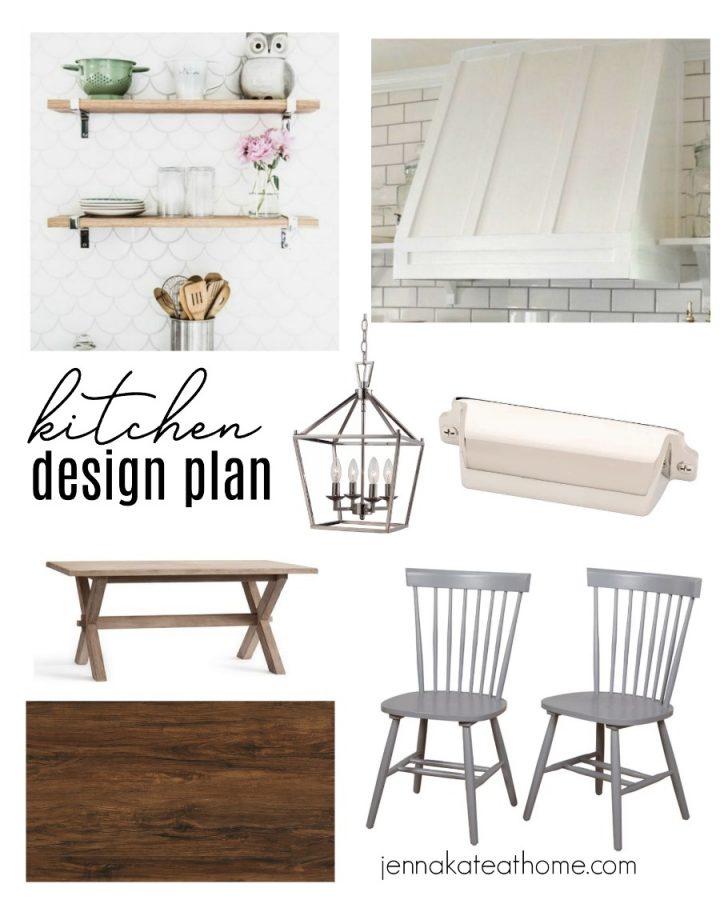 tile // lantern // drawer cup pulls // table // chairs // vinyl plank flooring
(affiliate links)
Tile Selection
The most important (and prettiest!) part of the design is the beautiful white fan tile from Jeffrey Court HD.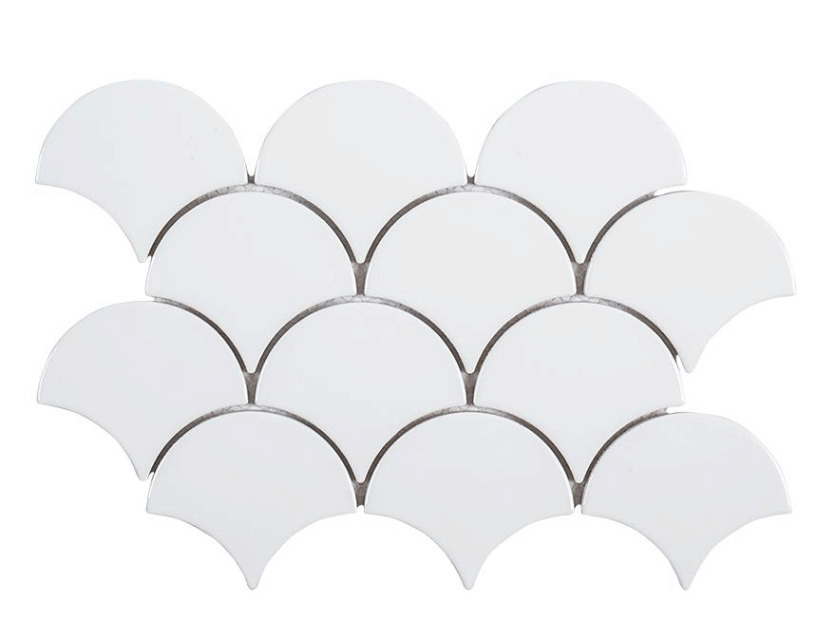 Our kitchen is very linear – it's long a narrow with a 20 foot span of shaker style cabinets, so I think the fan shape of this tile will help to soften all the lines. It's also just so so pretty! I haven't completely decided on a grout color yet, but I'm thinking a very light grey with a bit of warmth to it.
Flooring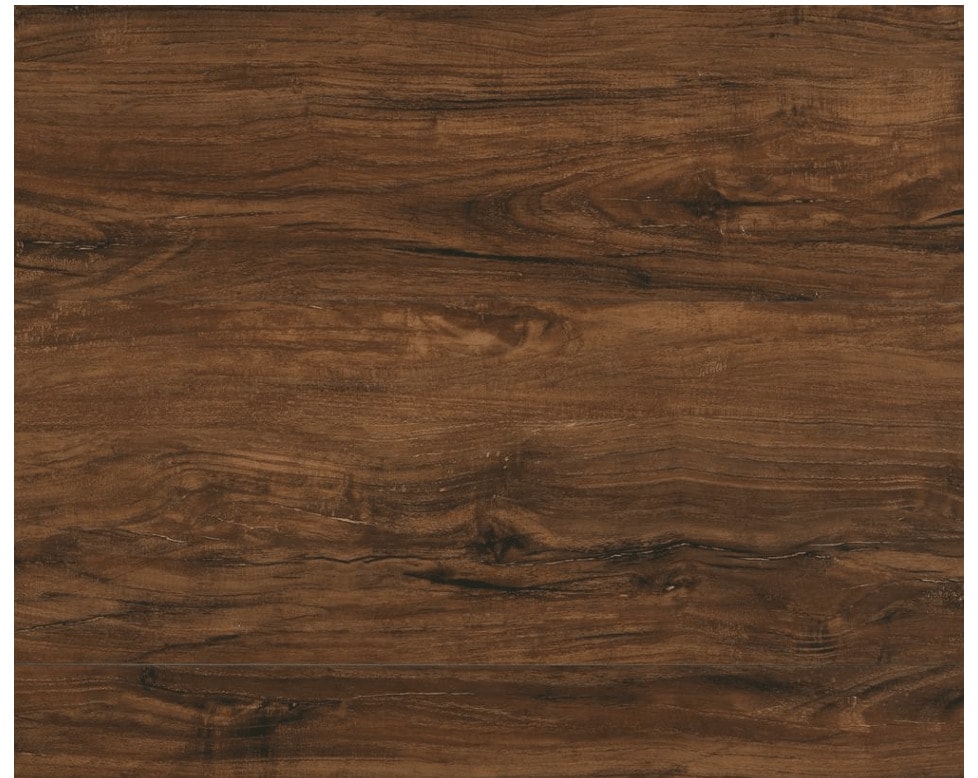 Like I mentioned last week, the floor is in need of the most love. I've already purchased my luxury vinyl floor planks and had them delivered. Those boxes are insanely heavy so if you're planning on doing the same, I highly recommend having them delivered! They've already been allowed to acclimate to the space (essential to prevent warping or any other weirdness from happening!) and I've installed the first few rows. I'm going to share all my tips for installation of this type of flooring with you next week!
Unfortunately, my original choice of flooring was special order and wouldn't have been delivered in time for me to have the space completed. So, this color (Cider Oak) is actually my second choice. It's not a perfect match to the rest of our hardwoods – it's a bit darker with a slightly red undertone compared to our oak floors that are a medium brown with a slightly amber undertone – but so far it looks amazing and will be a huge improvement on the white grid linoleum!
DIY Vent Hood

Vent Hood Inspiration, L to R: 1 / 2 / 3
I'm excited to figure out our DIY vent hood. There's plenty of tutorials out there so I'm hoping we can use them as a starting point. There's no point in reinventing the wheel, right? Right now, we only have a fan built into the wall over our stove. While it works to vent out, it also lets cold air in constantly. So much so that our kitchen is constantly 5 degrees colder in winter than the rest of the house. BRRR!!! Our electrician will hopefully be out next week to disconnect the old fan and install the new ductless vent that I purchased. More on that to come!
Cabinet Hardware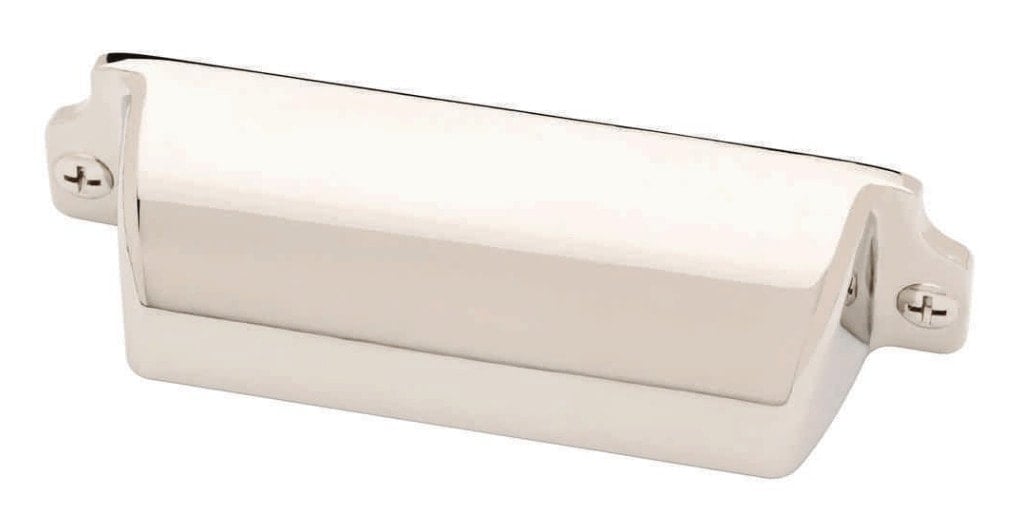 I'm looking to add a little more shine to the cabinets once I've painted them with polished nickel hardware. The drawer pulls have already been chosen and now I'm just on the hunt for a simple knob that will work alongside them.
New Chairs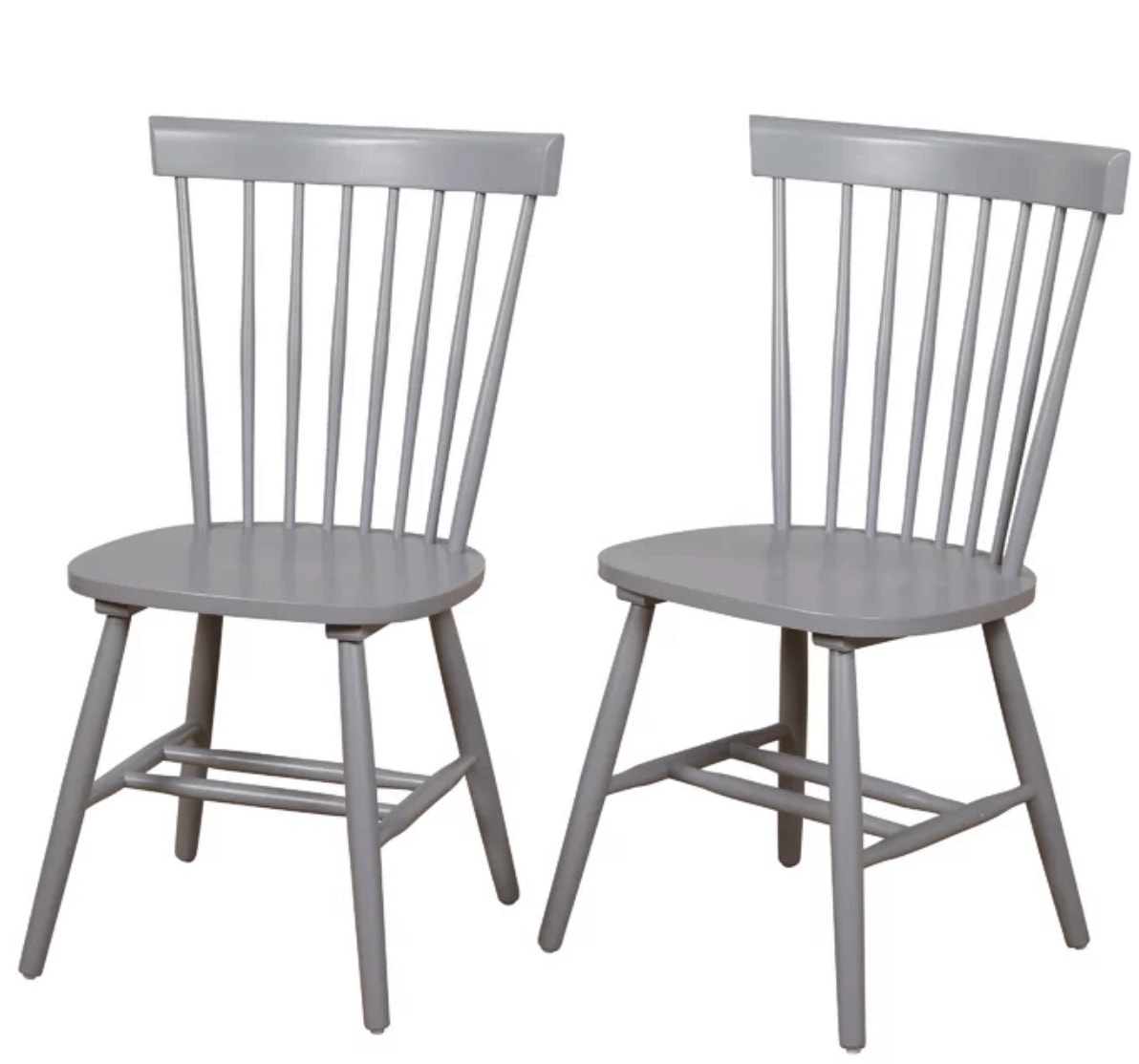 The new chairs have been ordered! I knew I wanted a simple wooden chair and these gray ones fit the bill perfectly. They will be easy to clean, have a nice traditional feel about them but yet the gray color is a fun modern twist. Since all our mudroom doors are also gray, it they will tie in perfectly.
Finishing Touches & Accessories
The table and lantern pictured in the design were new purchases for the kitchen over the past year so we won't be switching those out. And once the flooring is in and I can visually see the space coming together I will shop for a new runner rug as well as some pretty accessories to finish off the space.
There's a lot to do over the next few weeks and I'm so excited to share it all with you! Make sure you're following along on Instagram as I'm sharing sneak peaks on a daily basis! Voting starts next week so make yourself familiar with the contest landing page and come back to vote next week!!
---
See All The Weeks' Developments Here:
Week 4: Backsplash Demo, New Vent Hood + New Tile Installation
Week 5: DIY Vent Hood Tutorial
Week 6: The Reveal