I'm back with my second lemon curd recipe and this one is even easier than the first (especially if you already have lemon curd leftover!).  These lemon curd tarlets are made with a simple shortbread pastry (pie crust) dough. I like to make my own and press it into a cupcake tray to form the tart shell but you can also buy frozen/refrigerated pie crust or even ready to bake mini pie shells.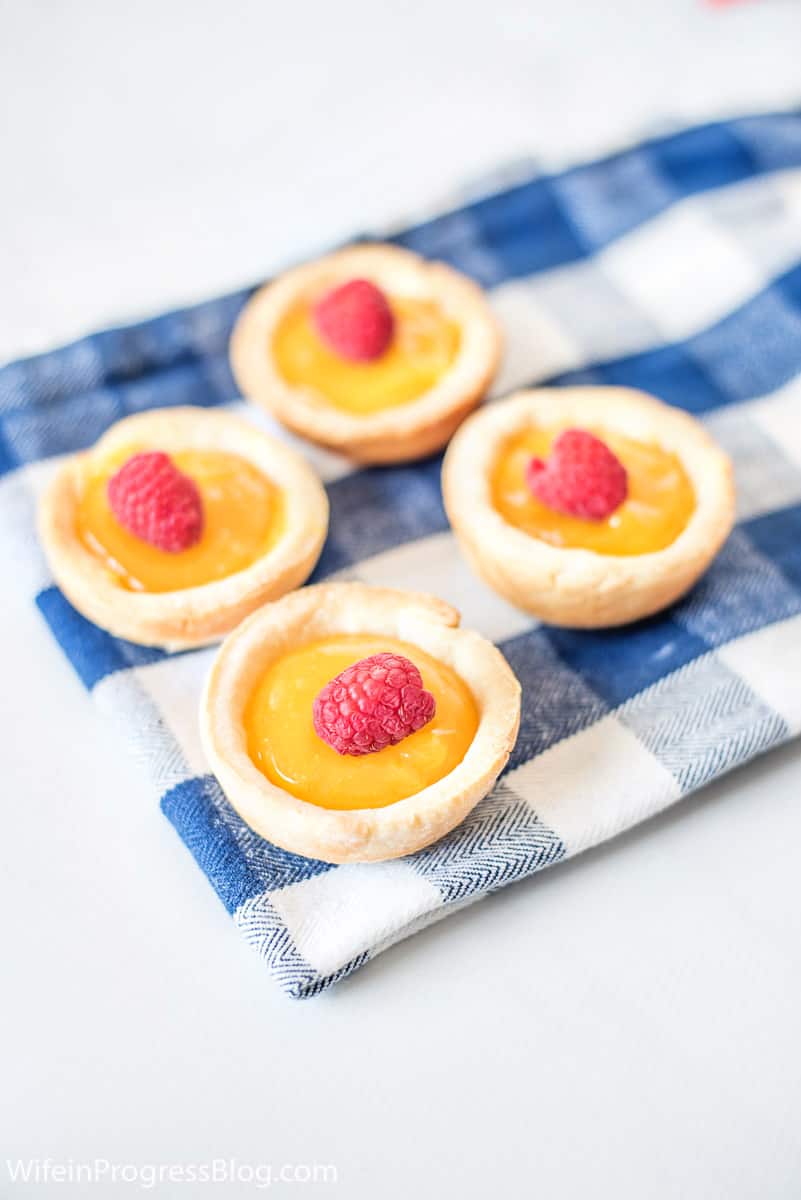 Then all you have to is spoon in some lemon curd [get my lemon curd recipe here] and place a juicy raspberry on top. It couldn't be simpler!
Don't leave the raspberry out. It cuts through the tartness of the lemon and balances the flavor profile perfectly.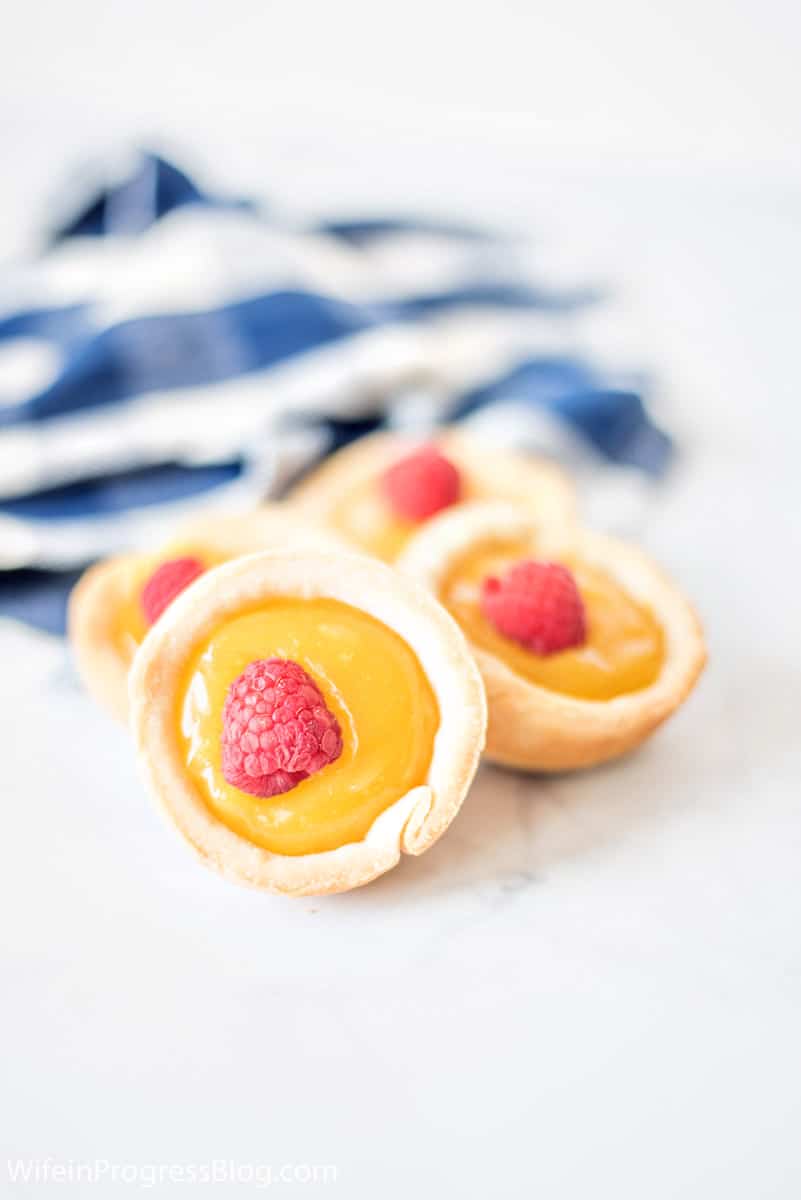 These bite-sized lemon curd & raspberry tarlets are perfect for a Mother's Day brunch, bridal shower, baby shower or any spring or summer gathering you have planned.  I dare you to try stop at one :-)