TGIF, Friends!
Now that all the Christmas decor has been put away (well, most of it anyway) I thought it would be fun to show you how I'm decorating for the winter months. Today I'm sharing my living room and I will share the dining room and bedrooms next week.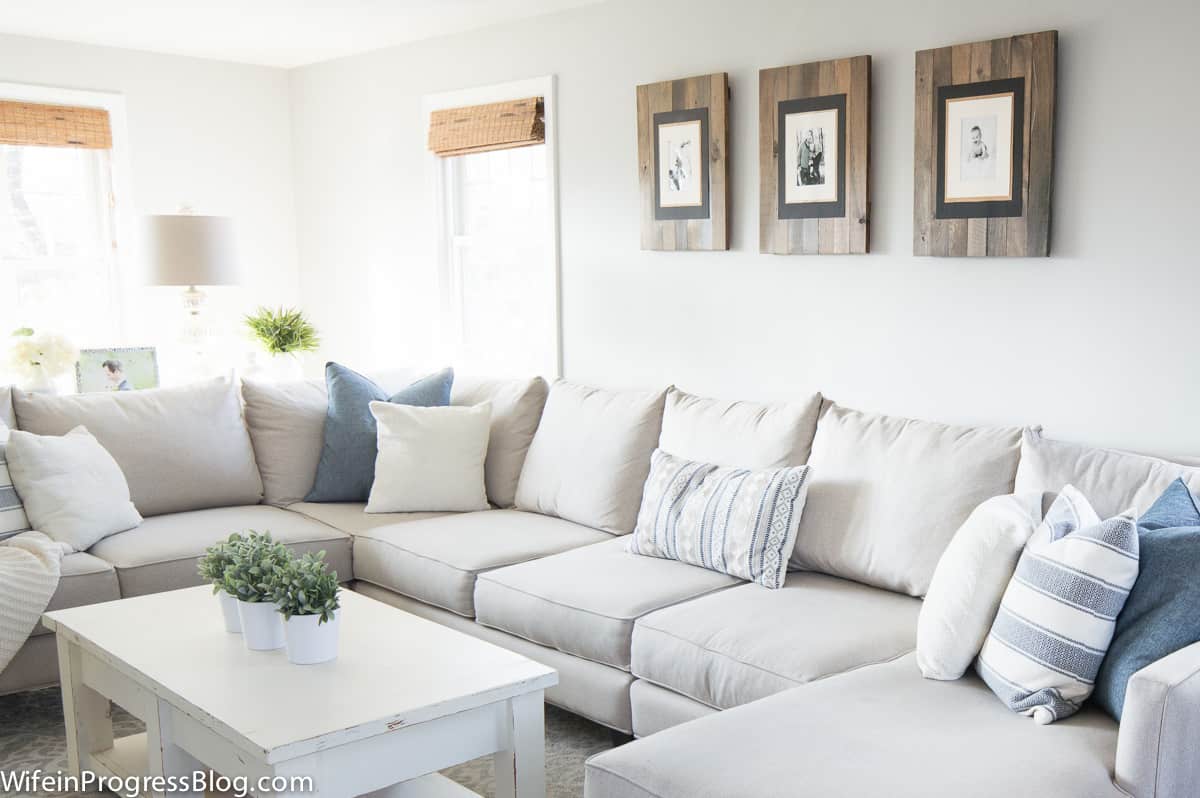 My color scheme always consists of blue/gray/beige with some pops of green, so there's nothing new with the colors in this room really. Now that all of Cian's toys have their own home in the basement playroom (and not behind my couch) I was able to add a console table behind there which has really finished the space off nicely.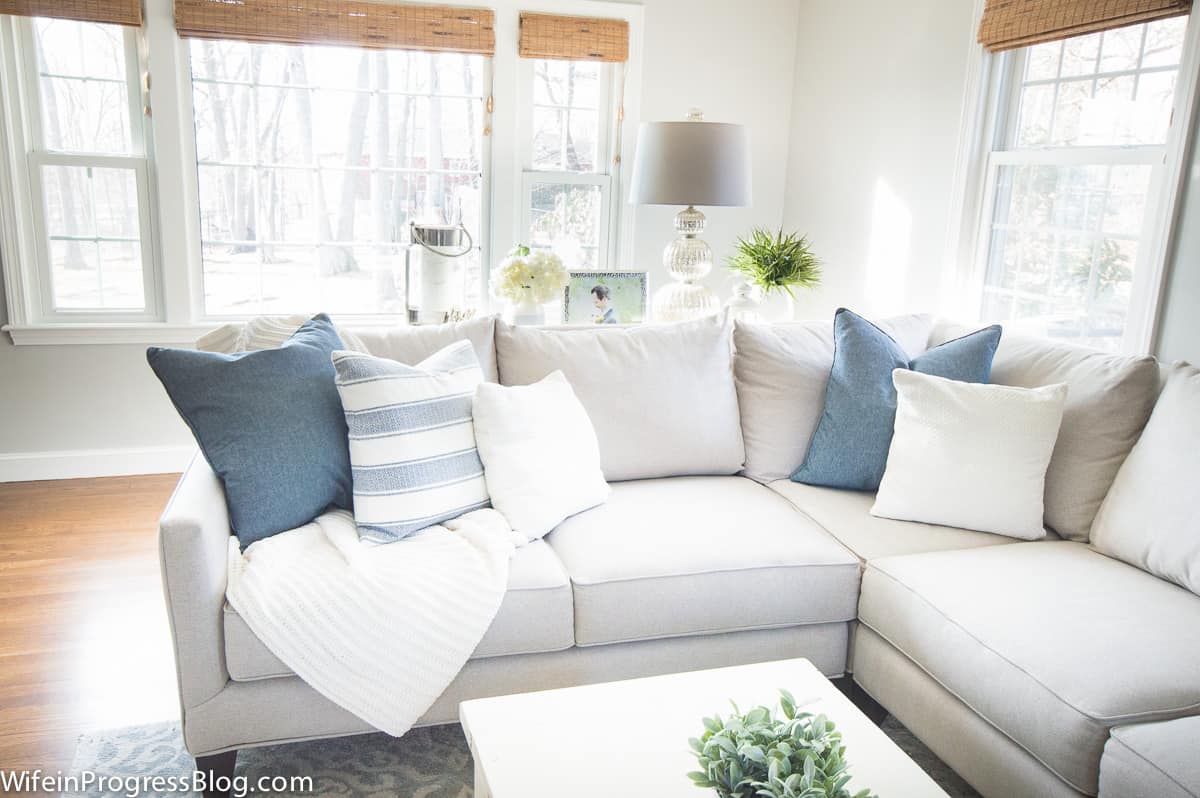 Usually my solid print pillows are closer to a navy color but I'm loving this denim blue that I'm seeing everywhere lately. It's cooler and more "bleached" looking – perfect for winter.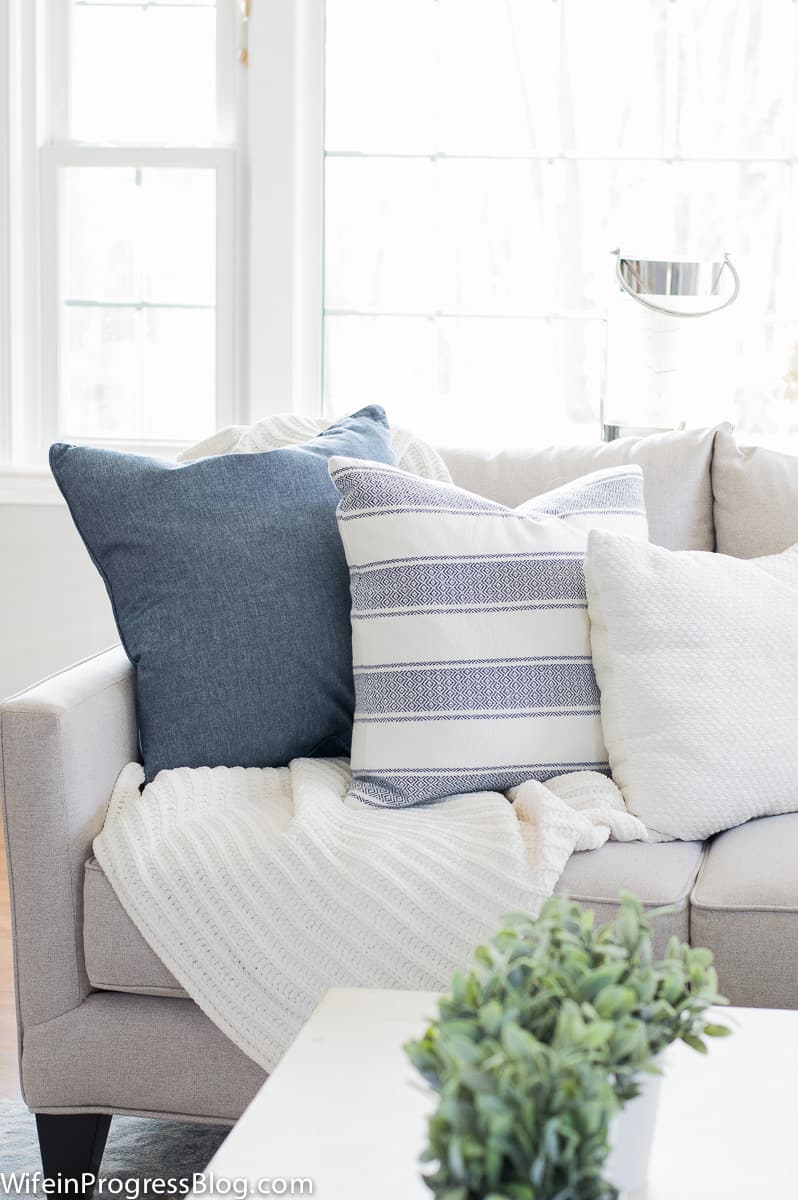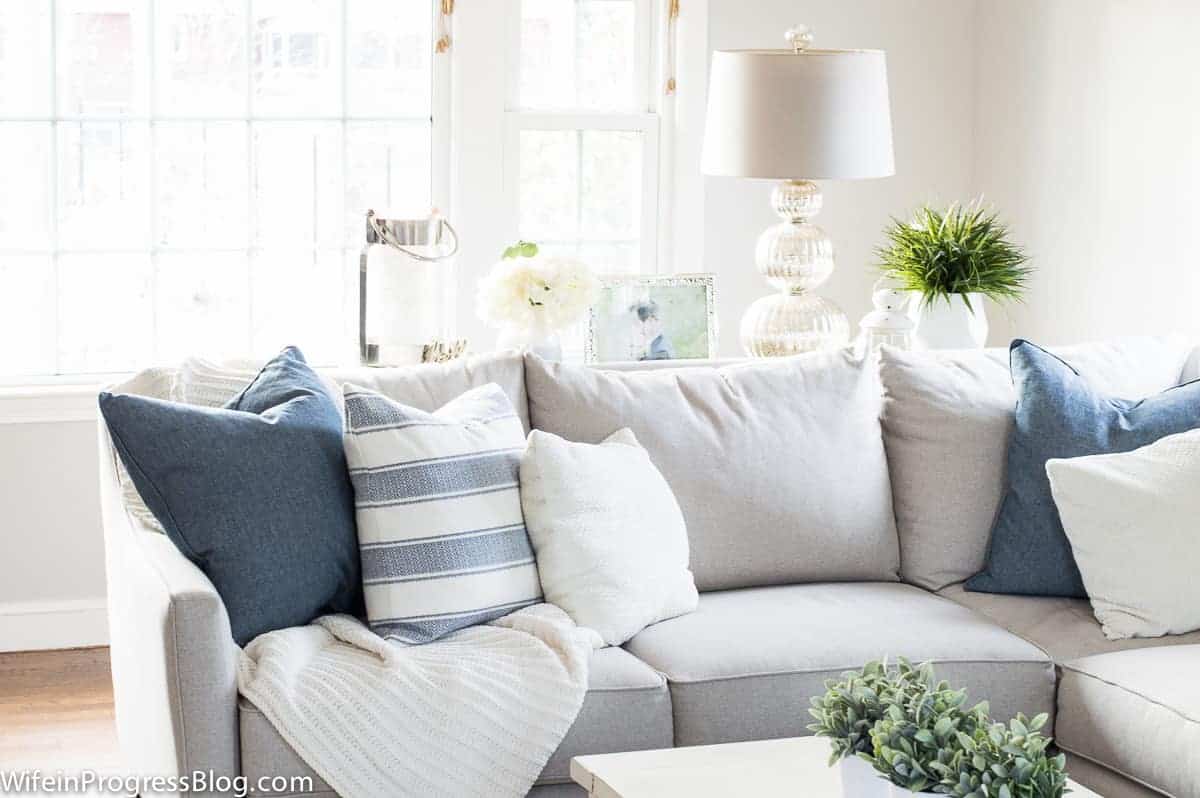 White pillows and a chenille throw blanket help keep the wintery whites on point, too.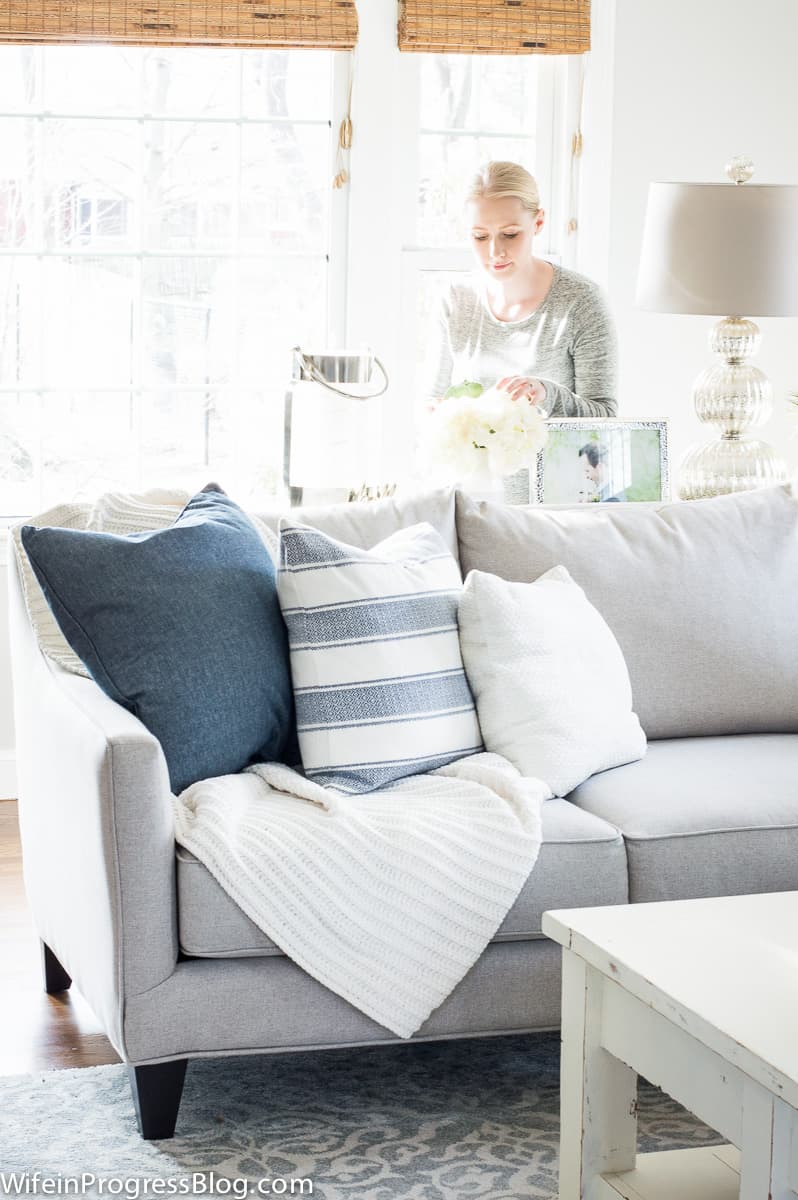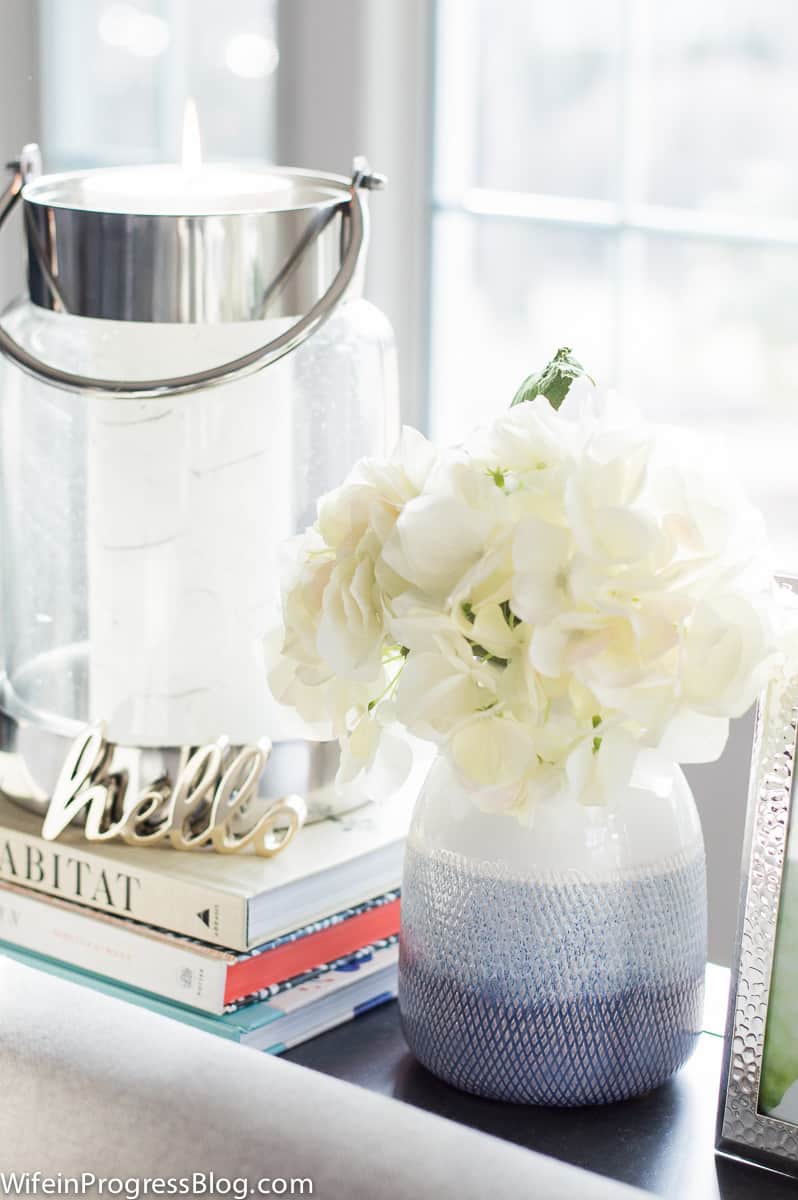 Again, more of the denim/bleached blue look coming through in this vase. I also got one in the larger size and placed it on my sideboard. The colors work so well in this room.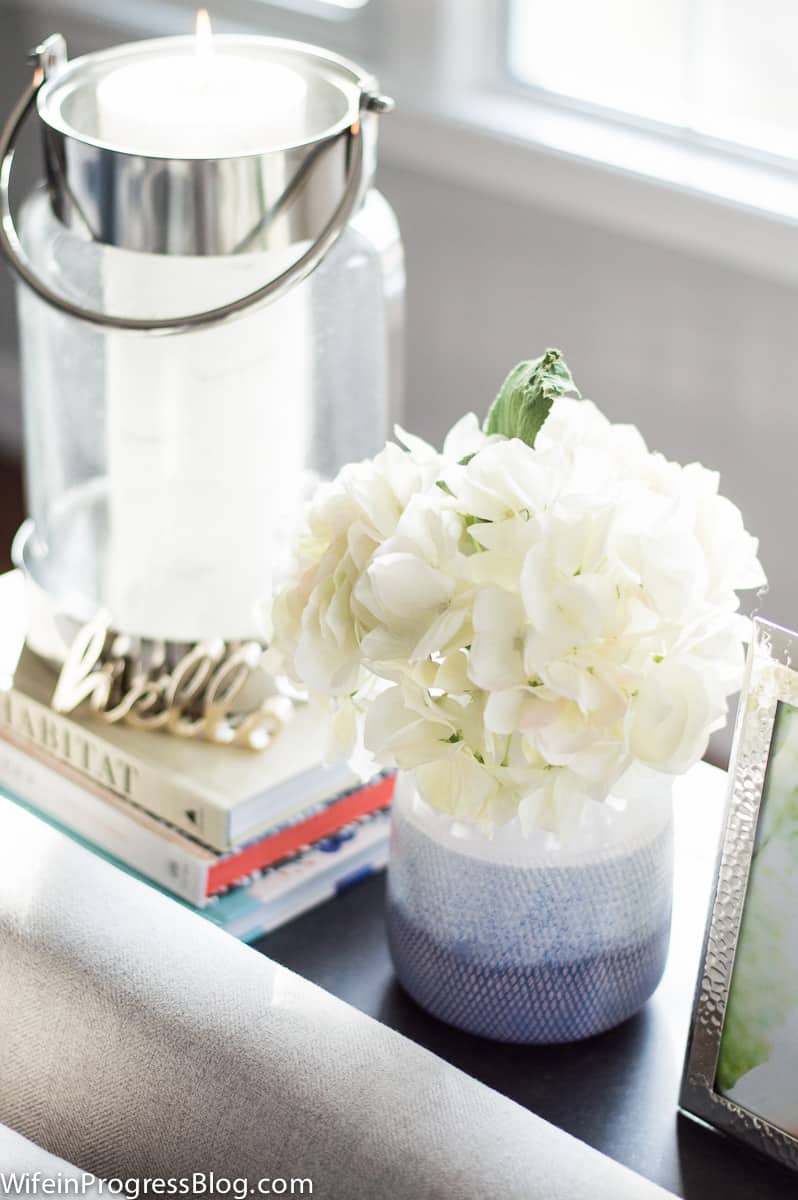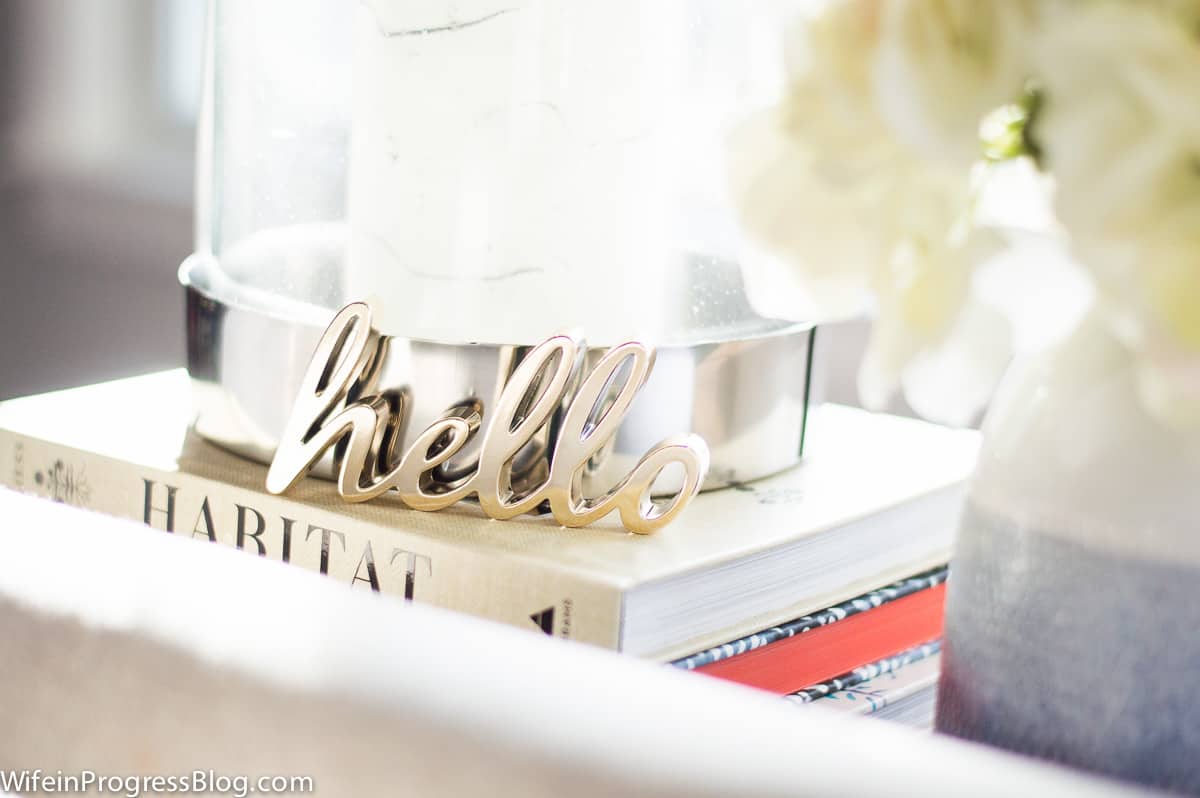 Have you seen this little gold signs in the Target dollar spot? What a steal for $3 and they are so cute! I picked up one that says XOXO, too.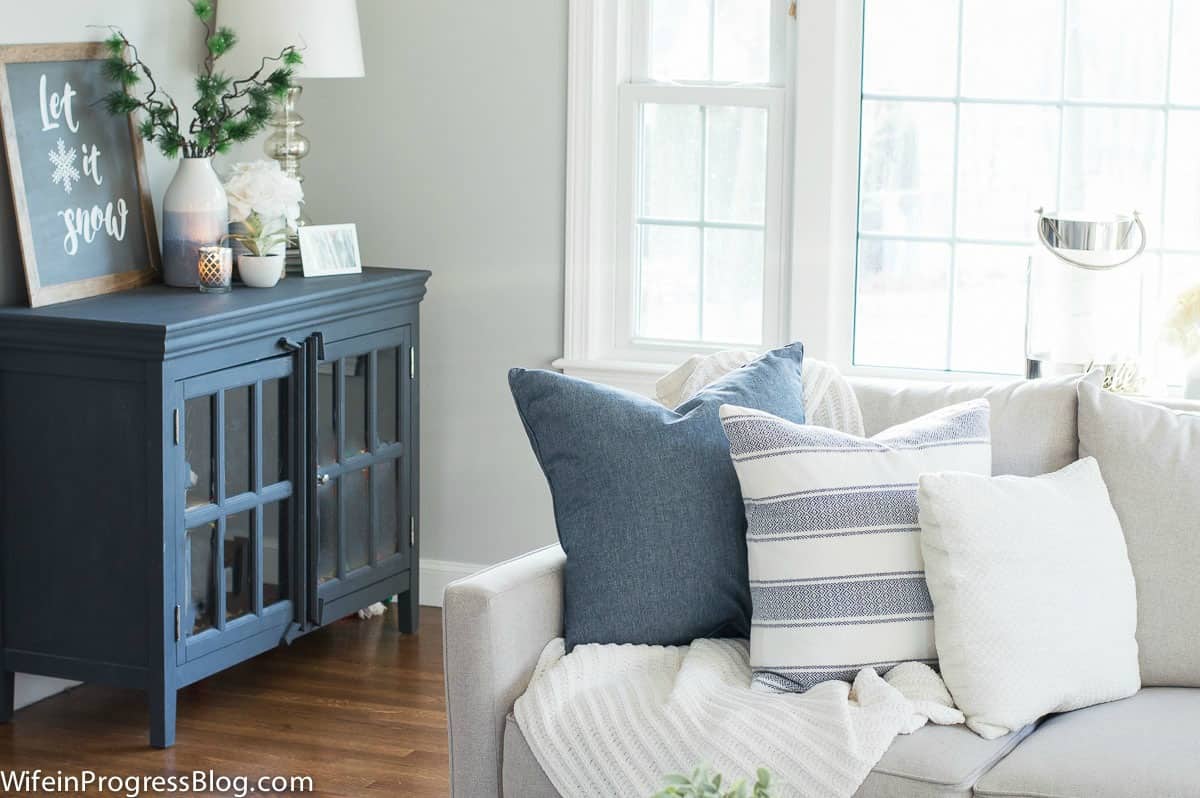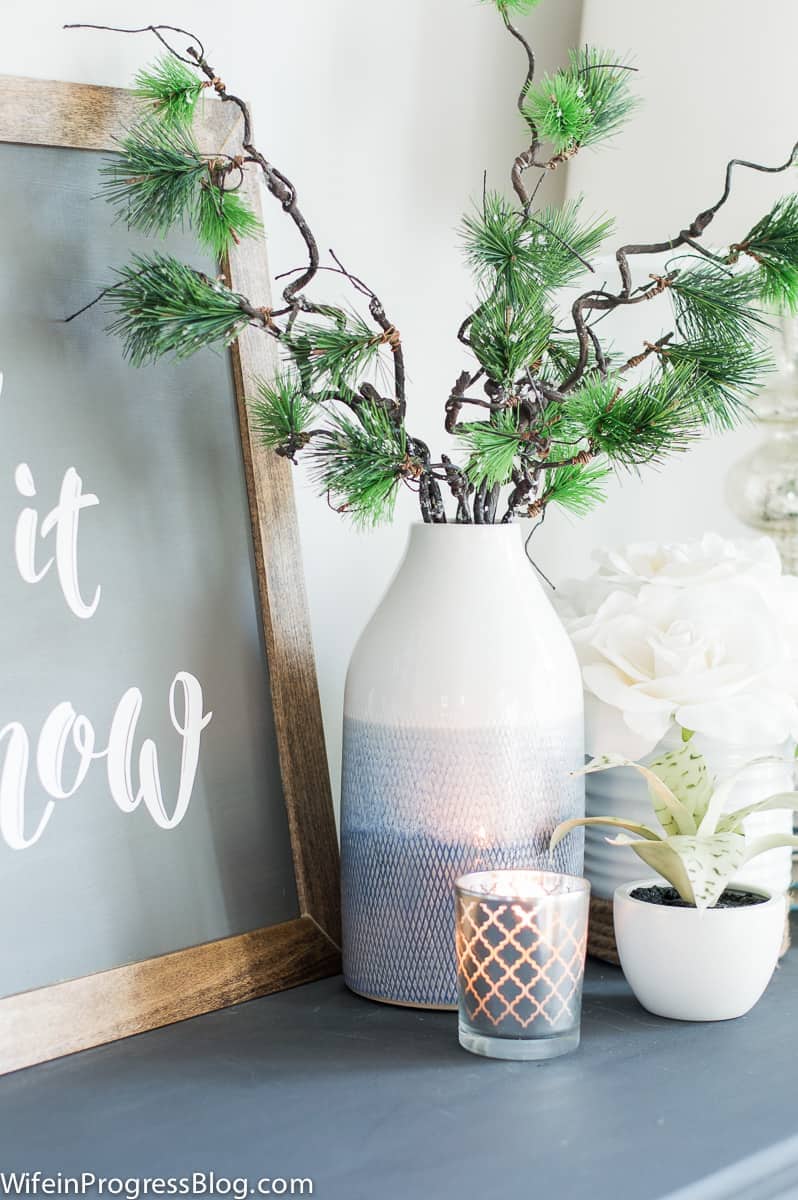 If you are in the market for the world's most amazing scented candle, this one from D.L & Co. is literally to-die-for. I have the bergamot scented one and I burn it every single evening. Amazing!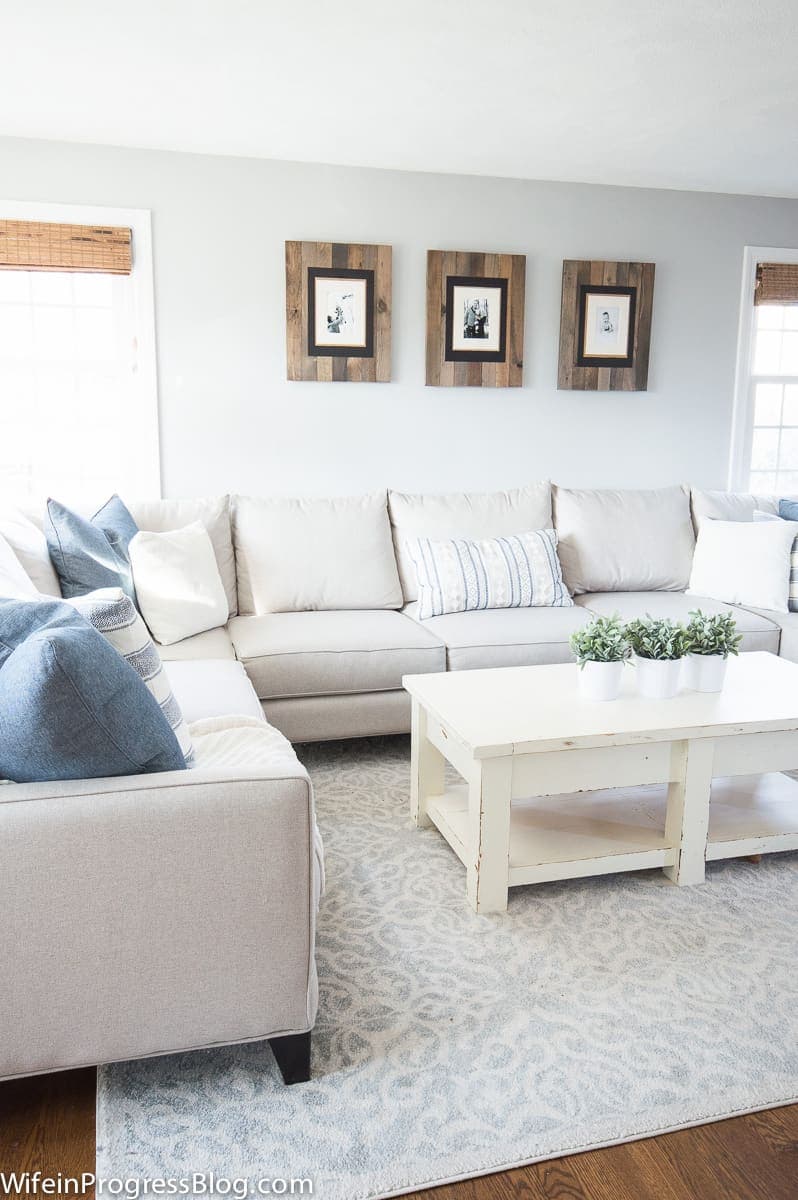 My rustic faux pallet picture frames are still one of my favorite ever DIYs. They look so good over the couch!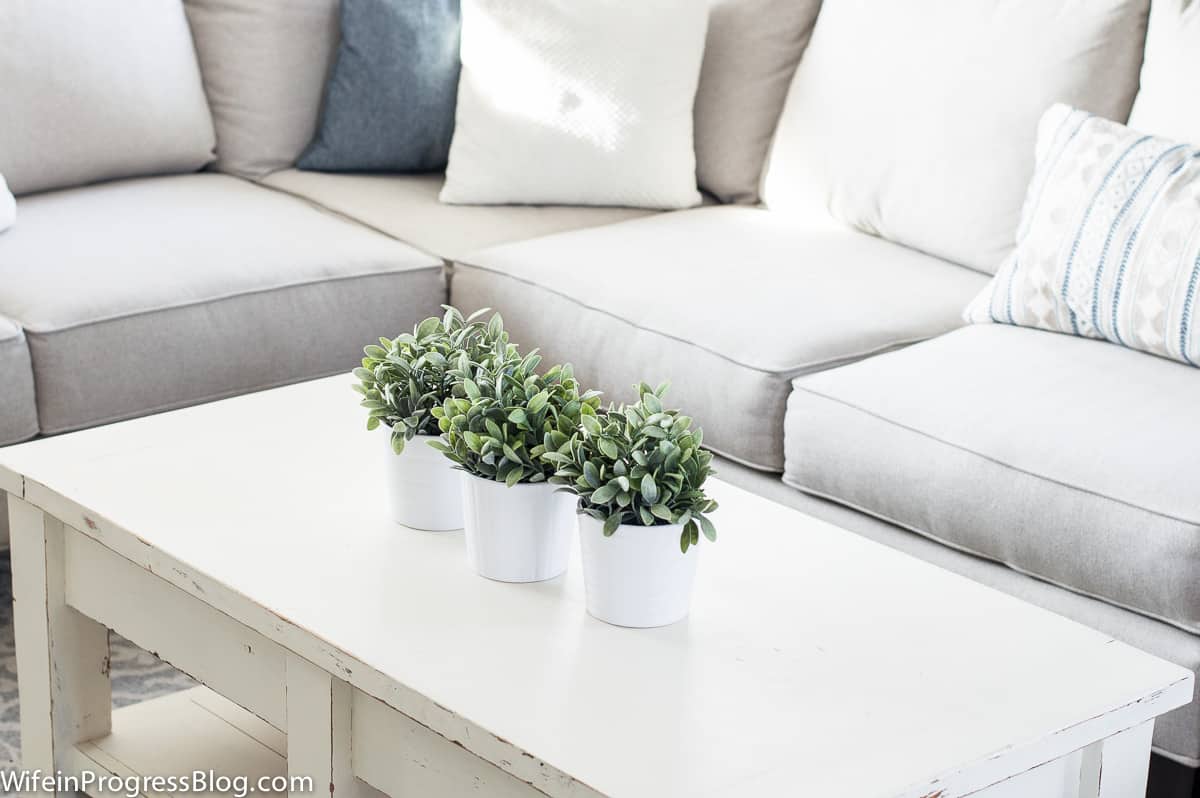 Our coffee table was made by Brian's uncle. It was originally stained but I painted last year and love the creamy off-white color in this room.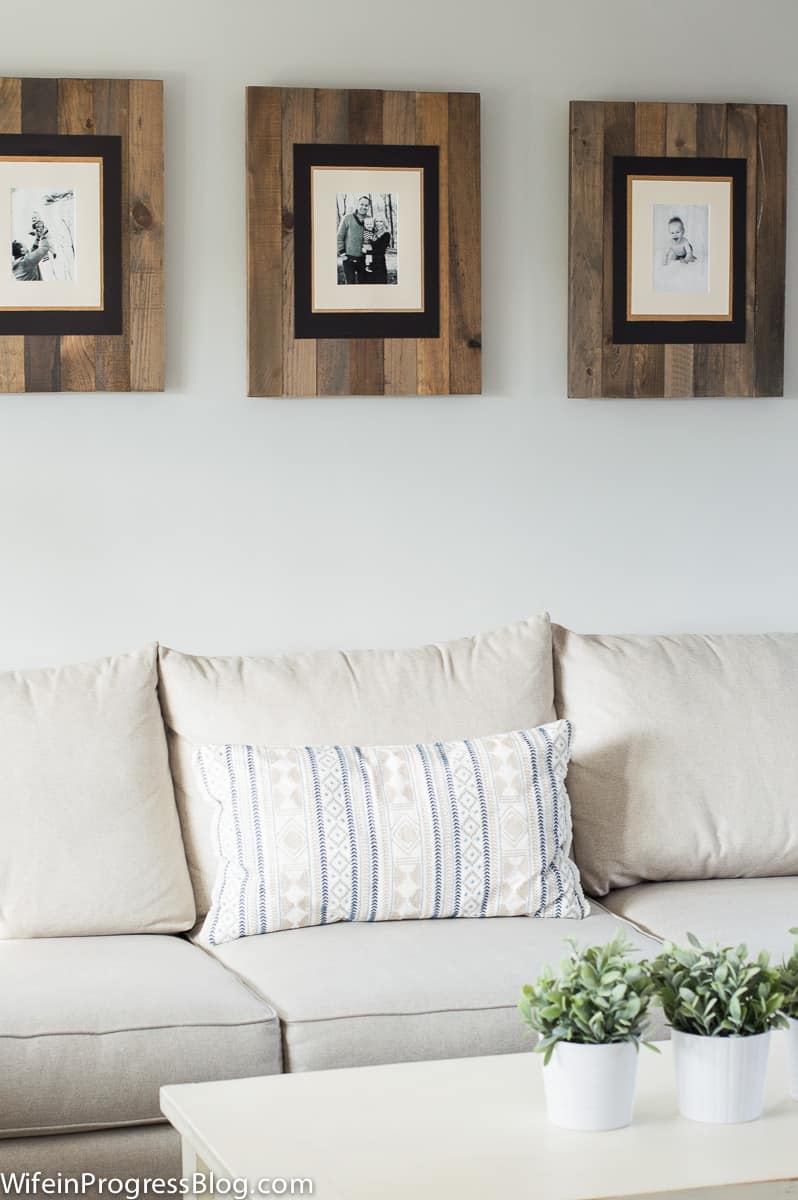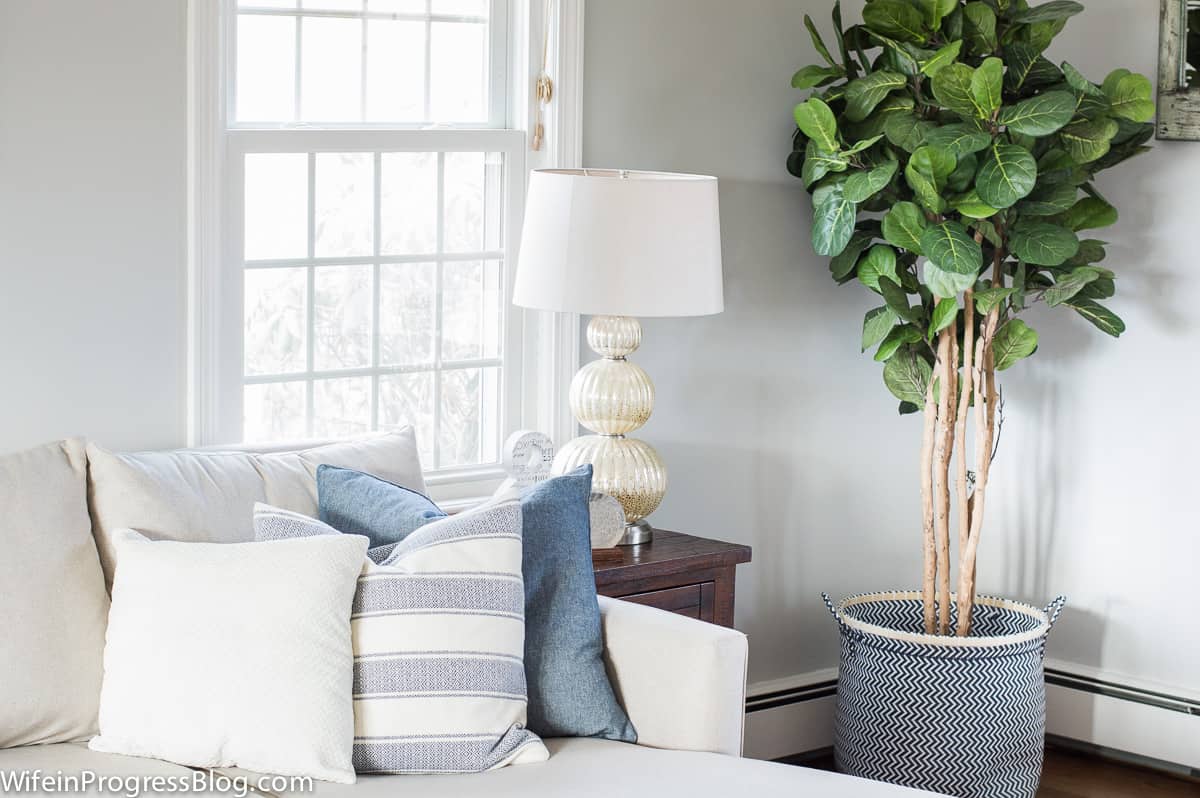 I added popped my faux Fiddle Leaf into a cute blue basket to tie in with all the other blues. I bought the basket not knowing what I would do with it but I think this is the perfect spot for it!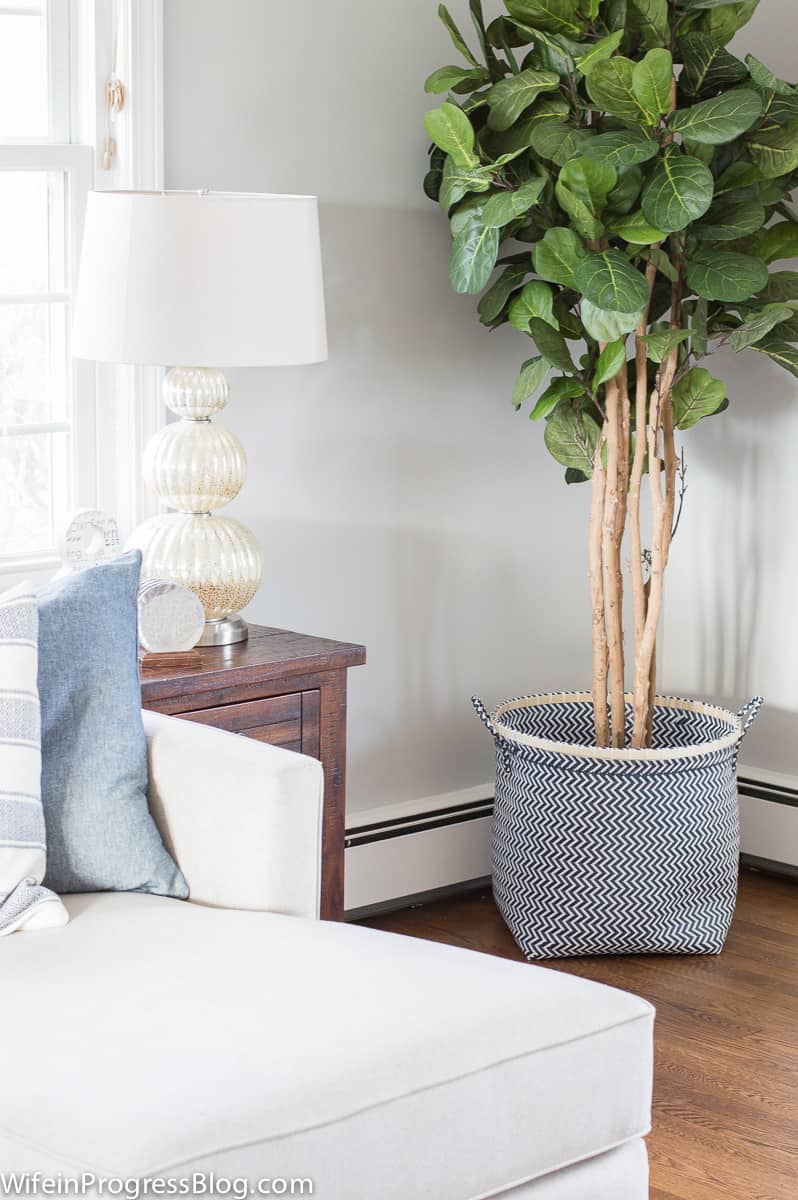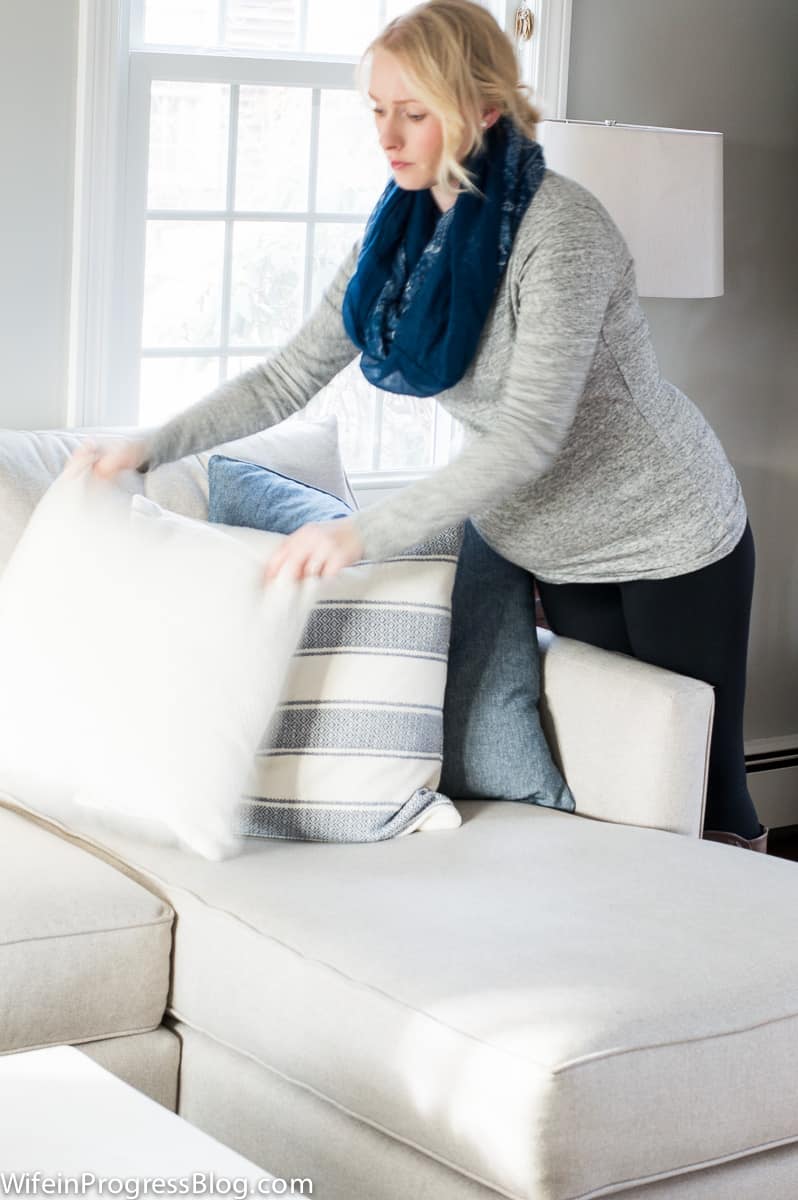 I'm over 29 weeks pregnant now – the belly is in full bloom! I've a feeling this little man may be as large as his big brother was. Also randomly, my hair got really dark with both my pregnancies. Well, what I consider dark – my hair is usually really light blonde but turns almost sandy during pregnancy. So weird!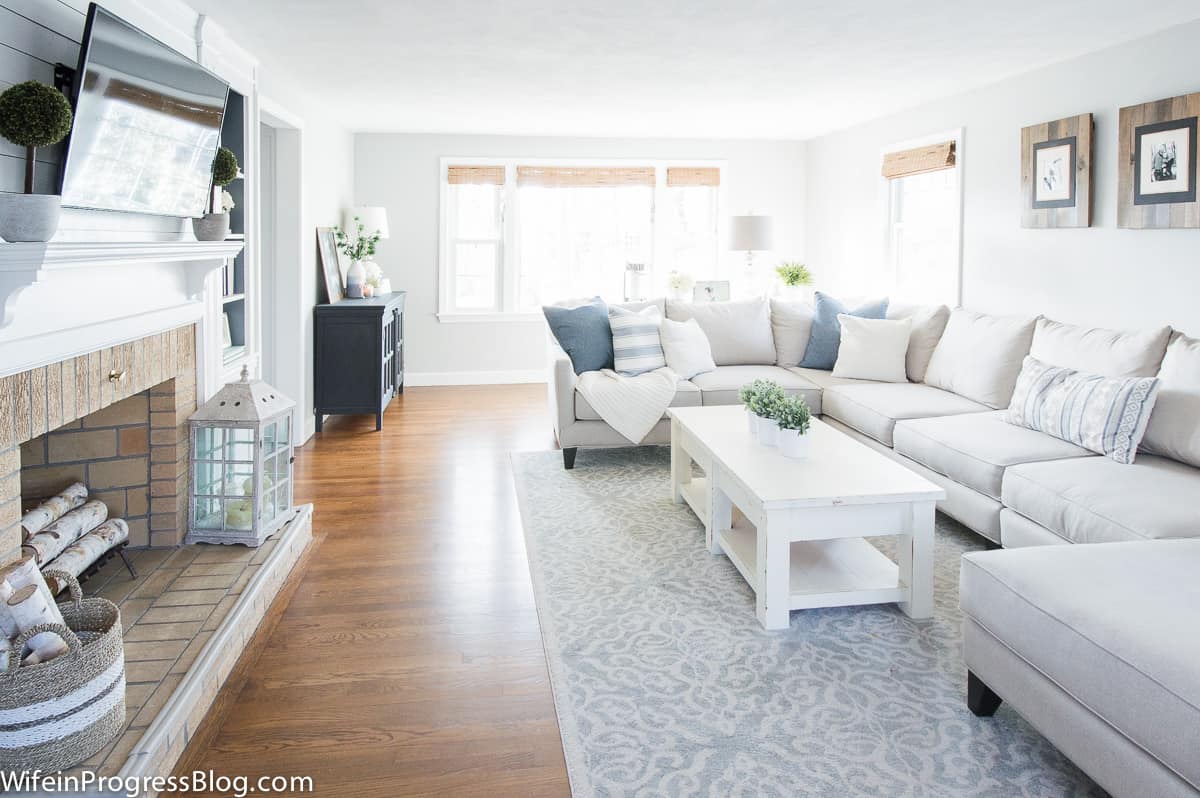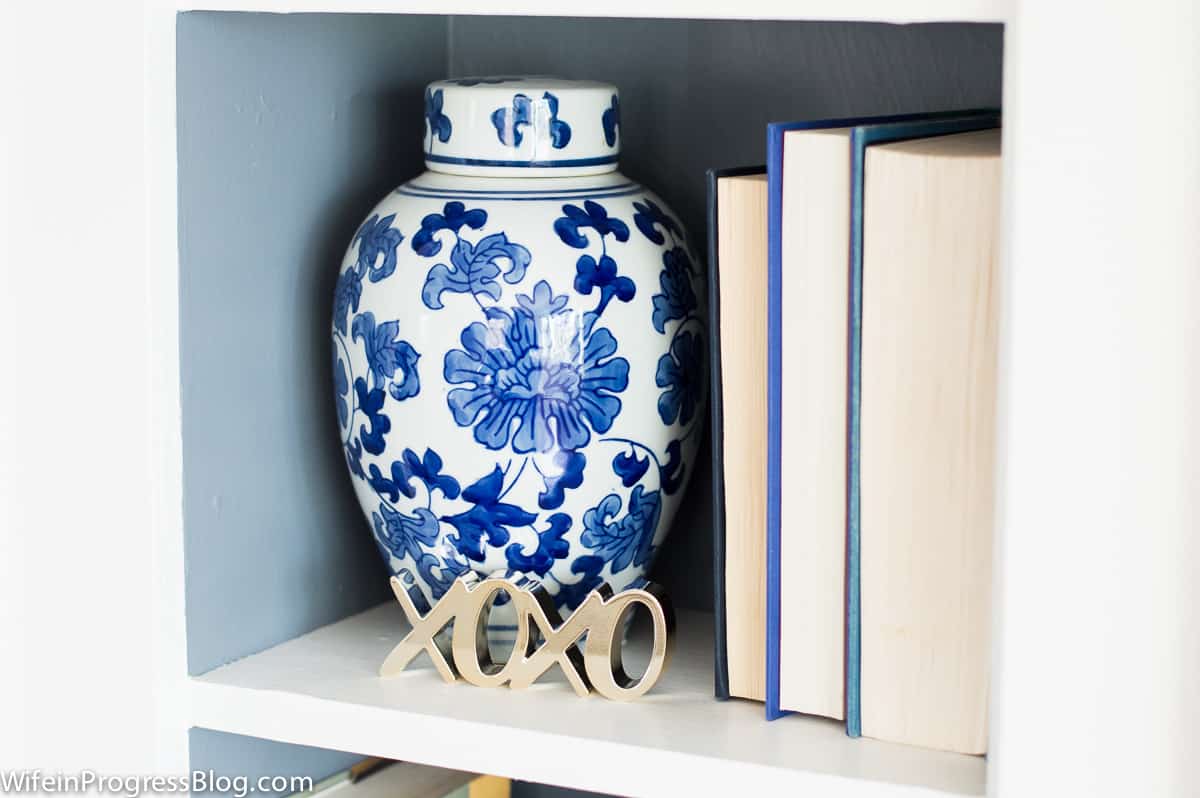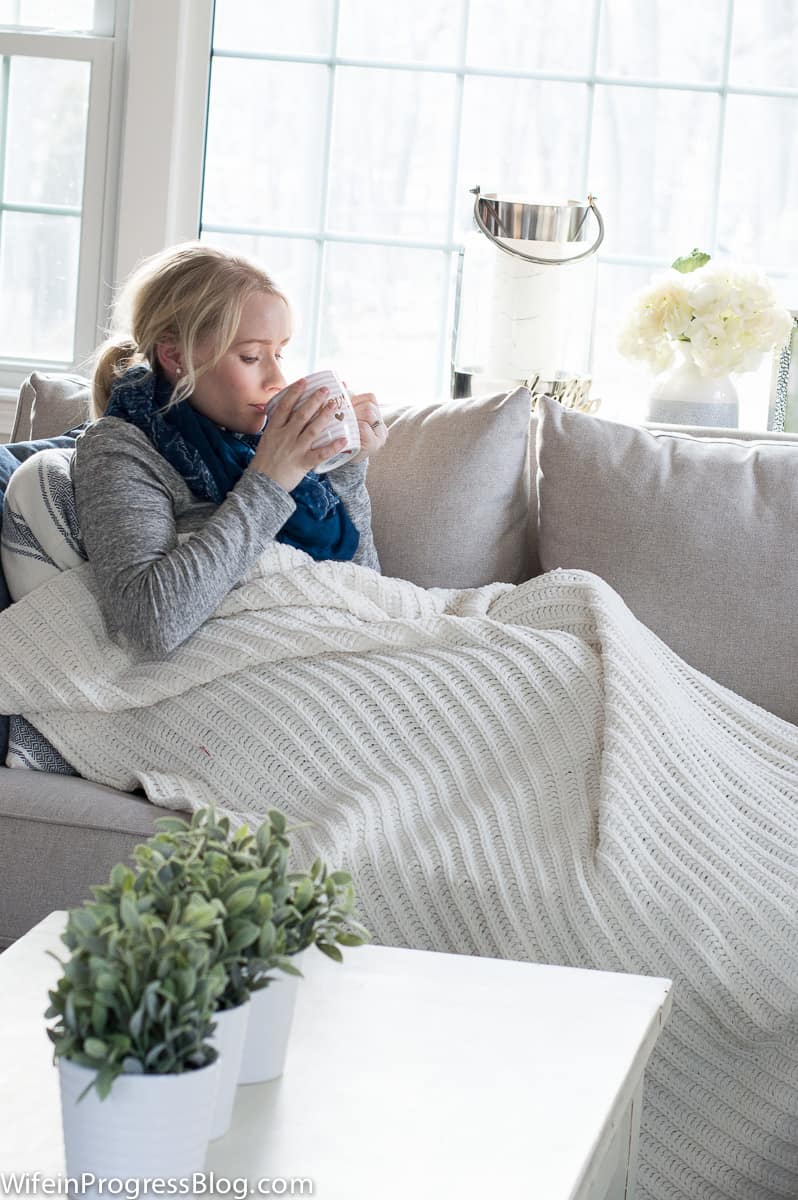 I honestly don't know how I was still working at this stage of my first pregnancy. I am so much more easily exhausted with baby #2!  Right now, there's nothing better than curling up on the couch while my little man takes a long nap. A cup of Irish tea and a good magazine equals my favorite way to relax for an hour or two!