Happy Monday, friends! I hope you had a fabulous weekend. We spent ours mostly in our backyard but also got a lot accomplished in our master bathroom.
*Update: See The Finished Bathroom Here*
I'm thrilled with the progress we've made so far. Because it's such a small space, everything is coming together pretty quickly in here.
The next course of action was installing new floors. We had absolutely no desire to dig up our tile floors that are laid in 2 inch thick cement like we did in our half bath. We knew that could raise all sorts of issues so instead we opted for Luxury Vinyl Planks. These planks are so easy to install, and the perfect product if you need a cheap flooring option.
They are a floating floor so they literally just click together and float over the existing tile. They are only a few millimeters thick, so they don't cause any issues with transitions AND they are waterproof which means they are rated for bathroom and kitchen installation. I love them SO much that I think we're going to do them in our kitchen later this year, too!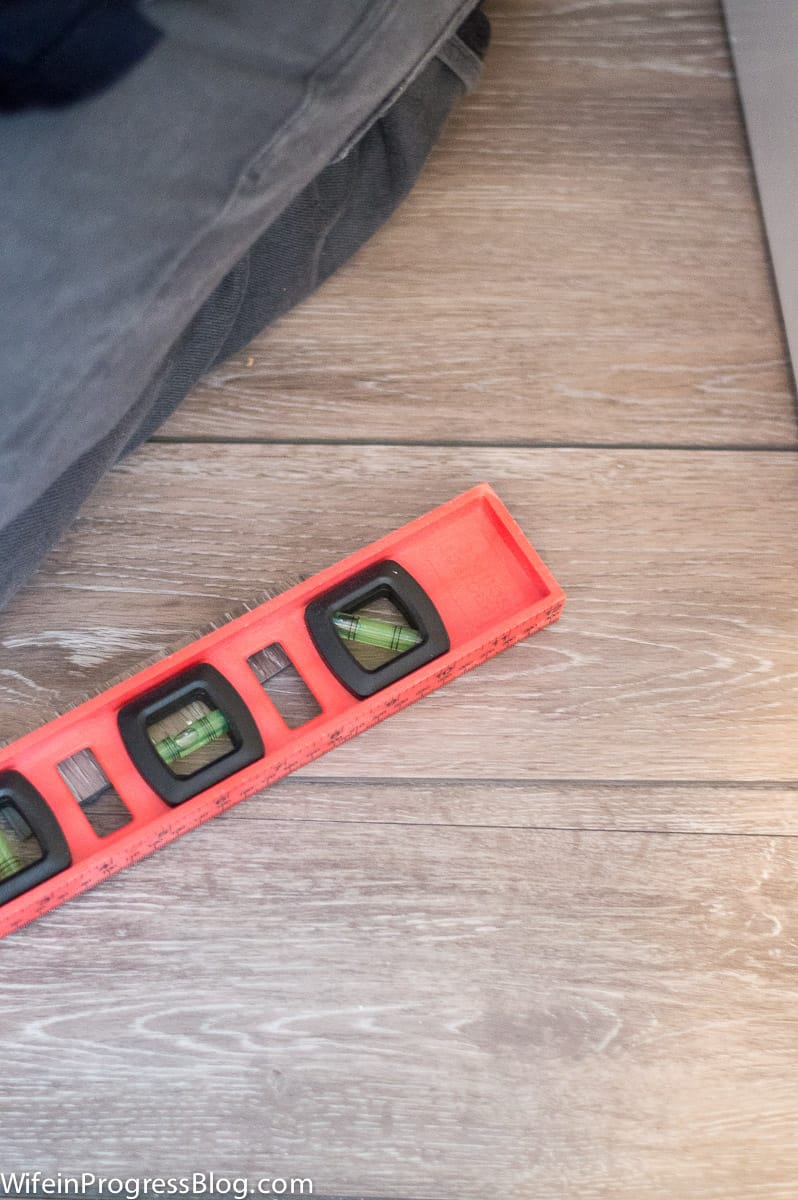 The brand we chose was Stainmaster in the color washed oak/dove gray. It's the perfect grayish color that has a real farmhouse look to it. It reminds me of driftwood and I think it would be amazing in a beachy styled home, too.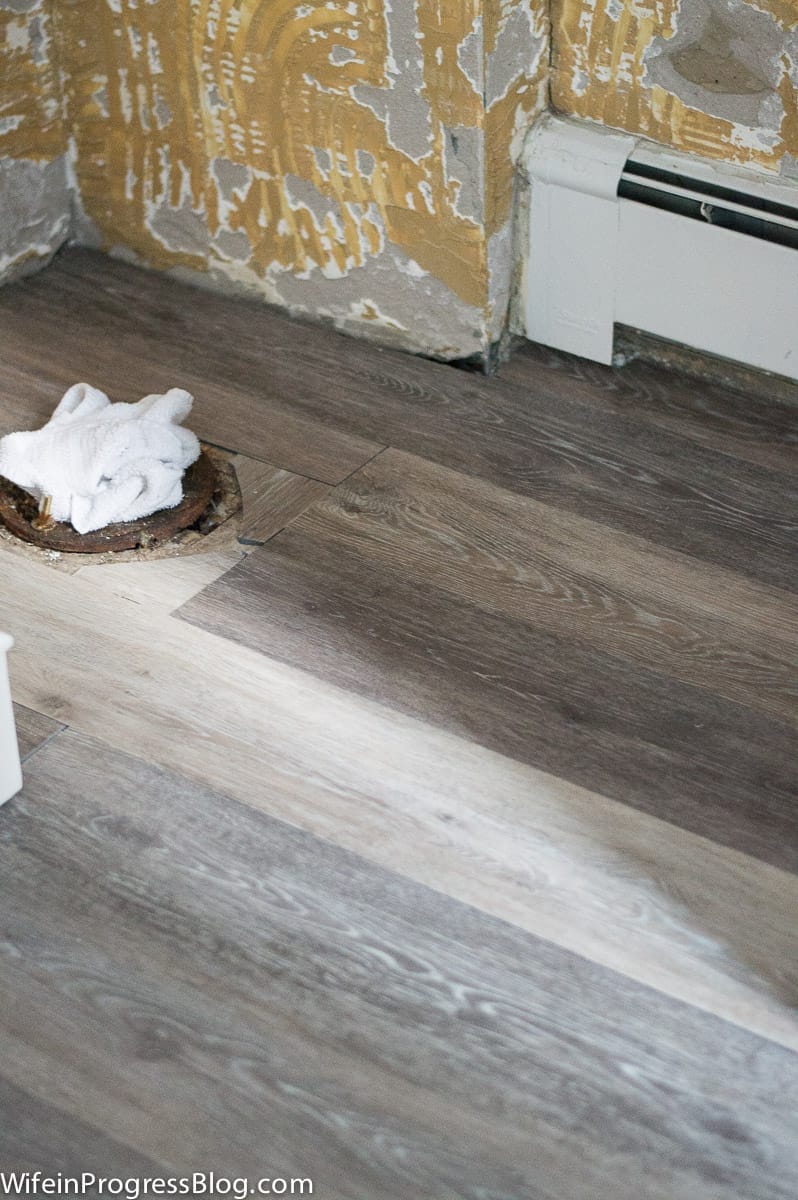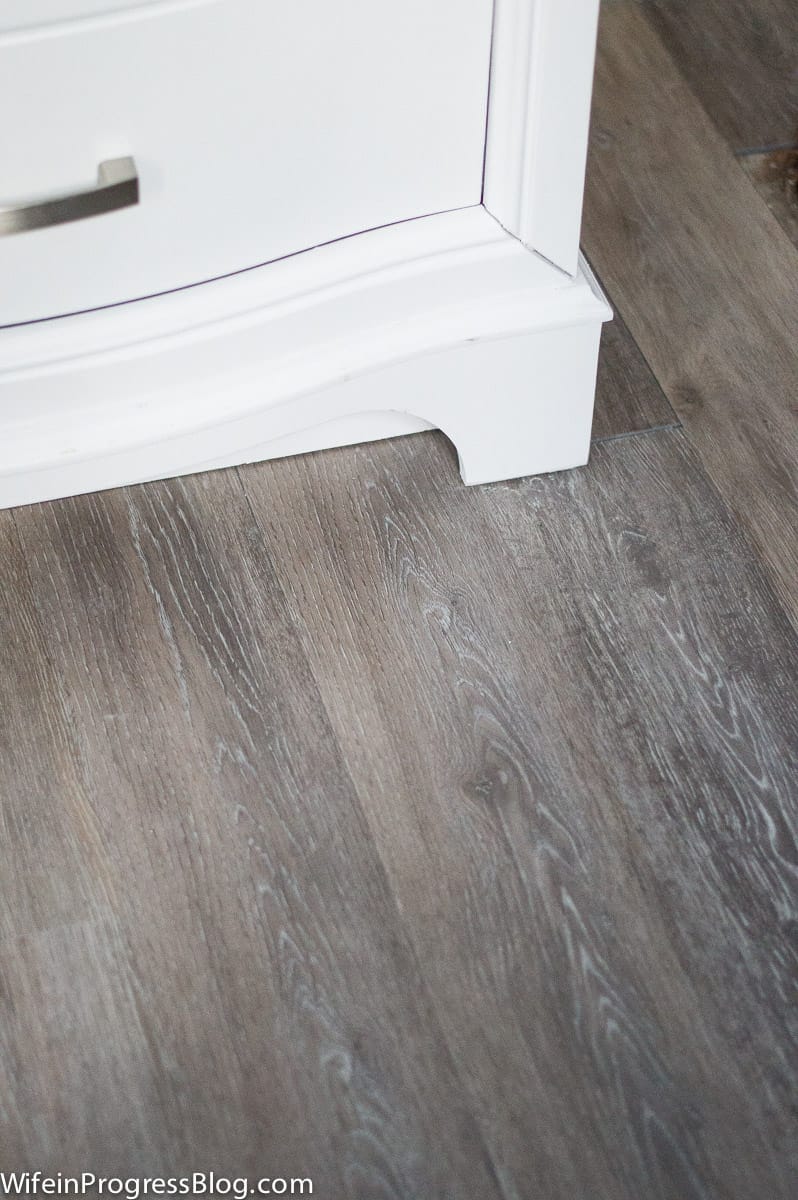 Also, because they are vinyl, all you need to cut them is a utility knife. Literally, you just score and snap to cut them. Each plank snaps into the next so if you screw up all you have to do is pull them apart and re-do. It's so easy!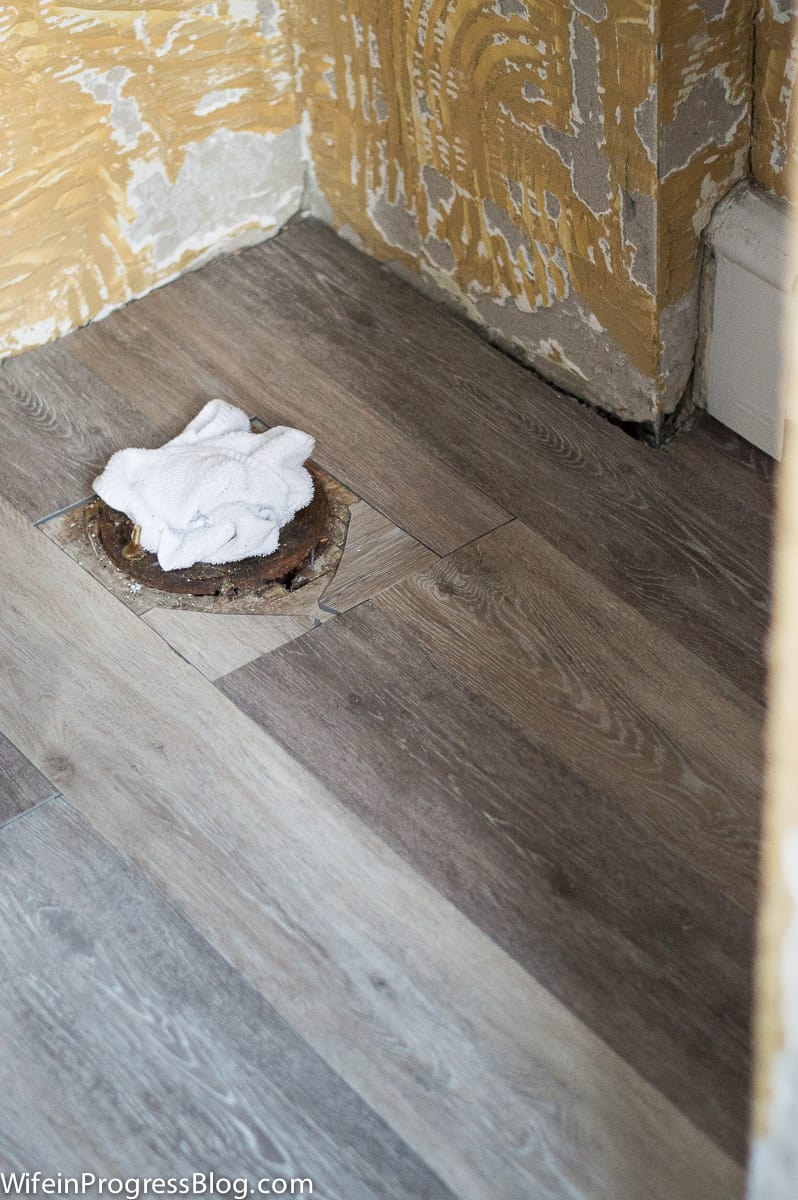 We also had our plumber install the new vanity for us. Some of our plumbing needed to be updated so unfortunately this was an added expense we weren't originally budgeting for – but better to do things correctly!
Next on the to-do list?
Add beadboard to the walls
Caulk and spackle all the seams and nail holes and the gaps between the baseboards/floor and chair rail/wall.
Re-tile around the shower (we had to remove some to accommodate the beadboard)
Remove shower curtain and install a new door
Refresh shower grout
Reinstall toilet
Touch up paint
Make it look pretty with new accessories!
This bathroom already looks so much better so I'm excited to have it finished soon. I'm already working through the above list and I'm hoping to have everything finished in the next week – dependent upon whether my kids nap or not, of course!