This post may contain affiliate links | For further details, please read our privacy policy
We've all seen the builder basic closets – a recess in the wall with a rail and a shelf above it. Not the best storage solution, right? So the first part of my Master Bedroom Makeover was to create a more functional closet by installing an IKEA closet system.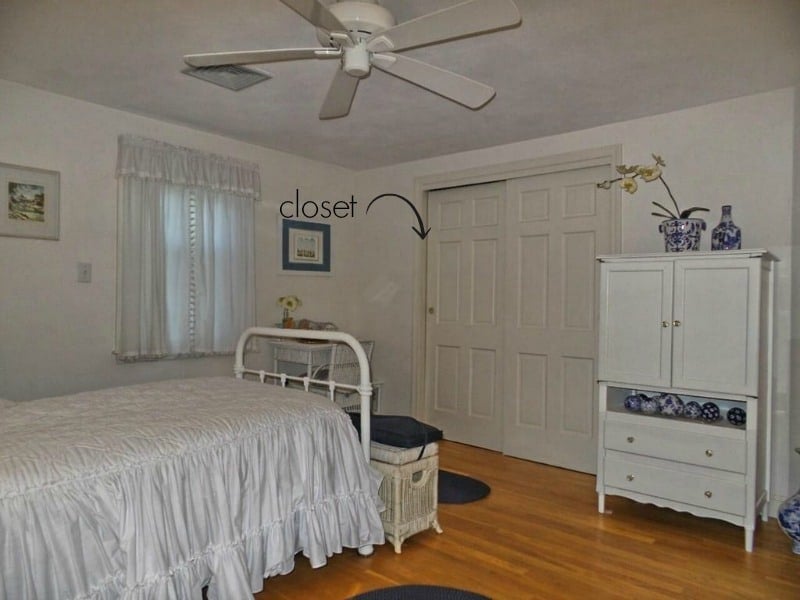 I searched through all my photos and can't find a "before" of just the railing and shelf…but I'm sure you know what I mean. Most houses have similar closets!
After a lot of research I decided to go with the IKEA Algot system for my closet organization. It was better quality than similar systems at Lowe's and Home Depot and substantially cheaper.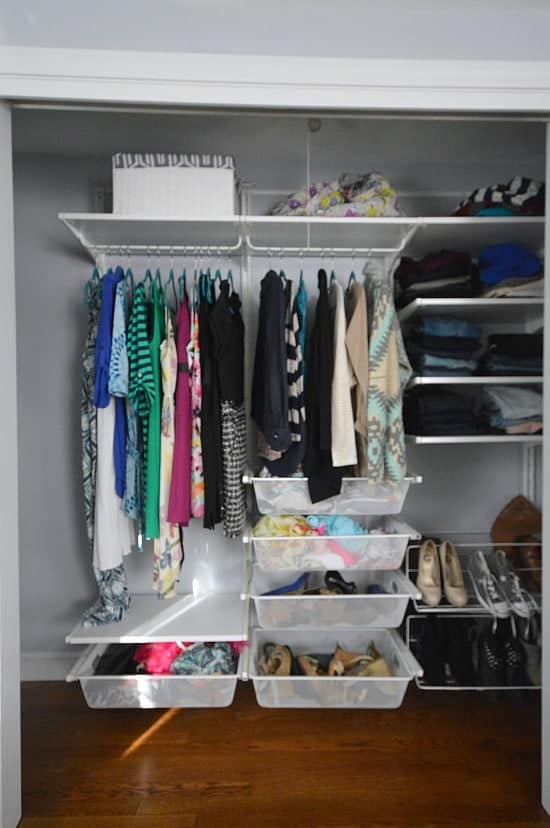 Thankfully, it was also REALLY easy to install! We went from an empty closet to a pretty great closet system within two hours.
P.S. How awesome does the new paint color look?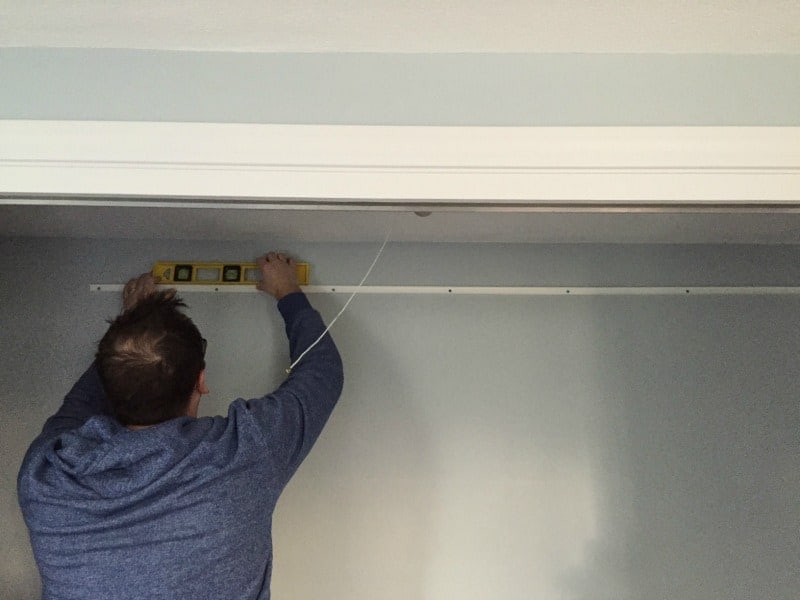 After we had removed the doors, the first thing we did was install the suspension system, i.e. the horizontal rail across the top. Once this is level and attached to the wall, the vertical rails can go in. As always, IKEA have thought of everything and the suspension rail makes it a breeze to figure out the distances you need between the vertical rails. The whole thing is pretty fool proof.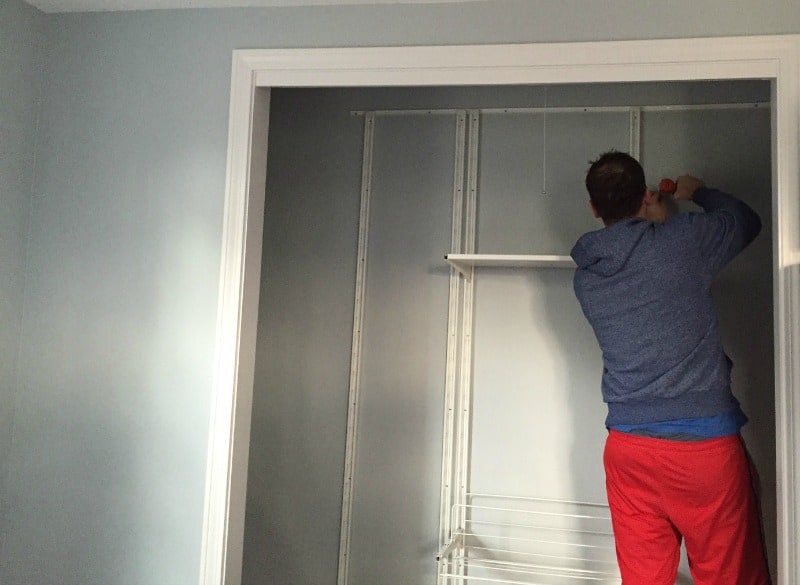 We just popped some brackets in and grabbed one of the shelves we had bought and used that to quickly figure out the distance.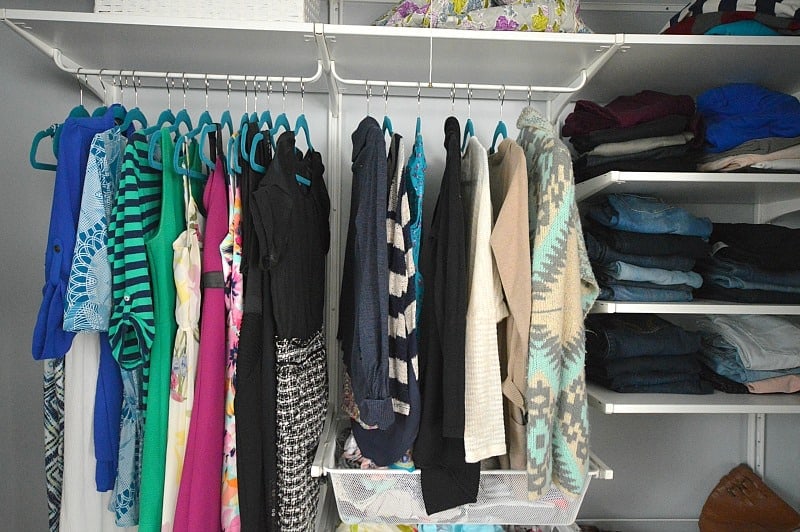 My favorite part about the Algot closet system is that it's completely customizable. You can pick whatever shelves, baskets, shoe racks and rails you want and arrange them as you please.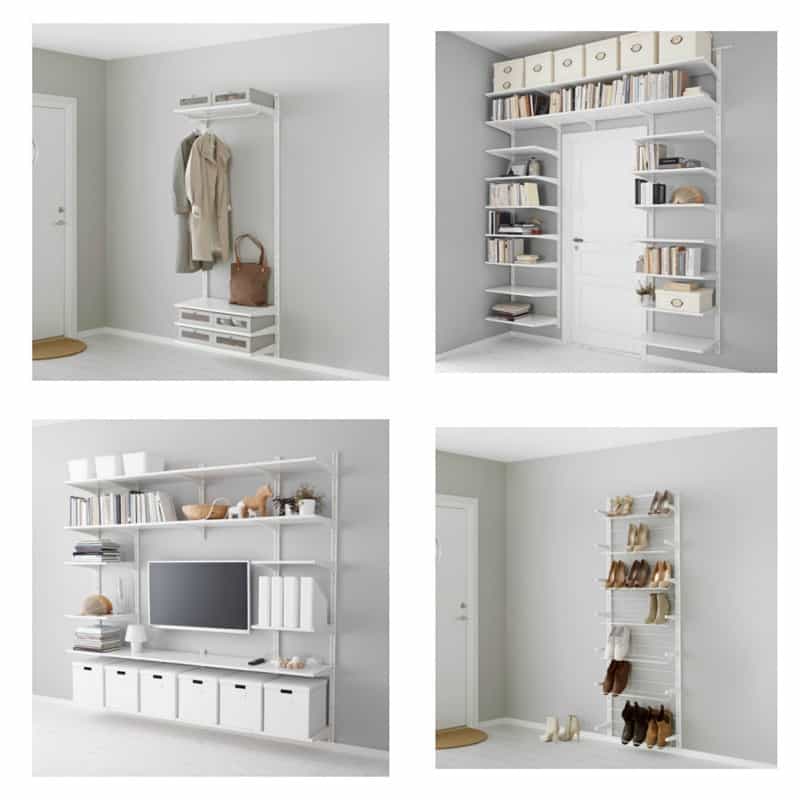 As you can see in the images above, the system not only is useful for a closet but for a variety of other organizational purpose, too.
I do love it in my closet, though!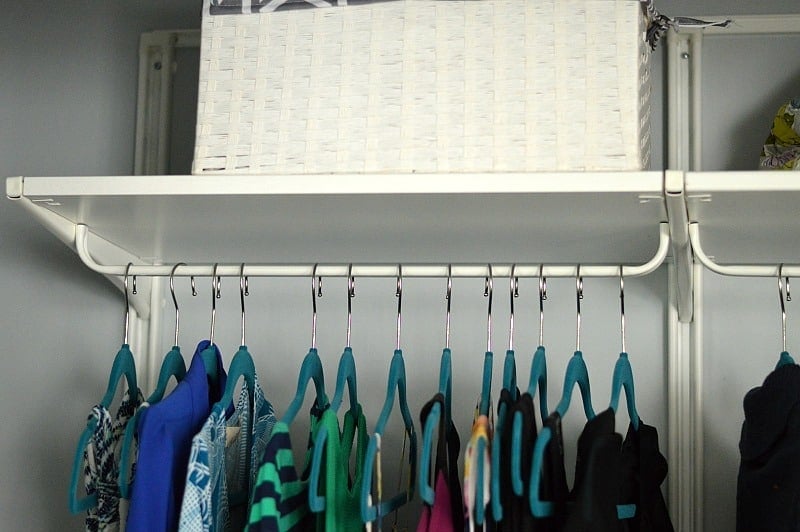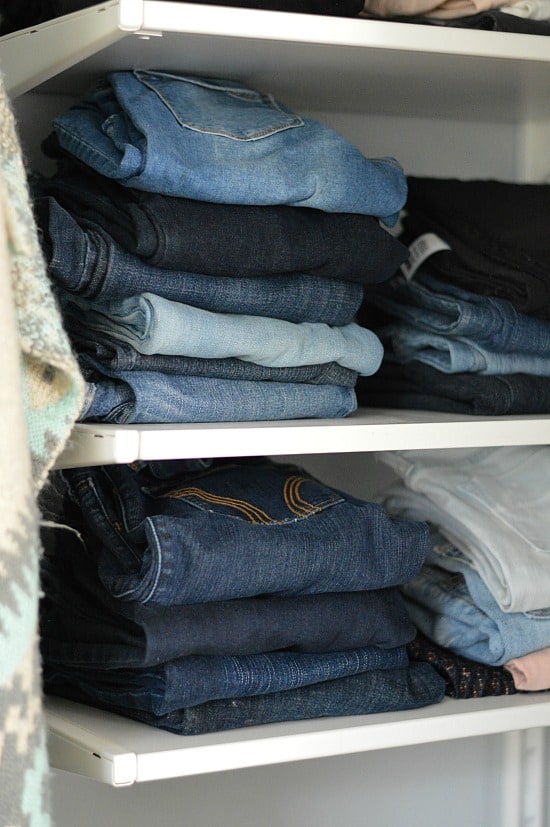 The slide-out mesh baskets are my favorite part. They are great for shoes, belts, bags…anything, really!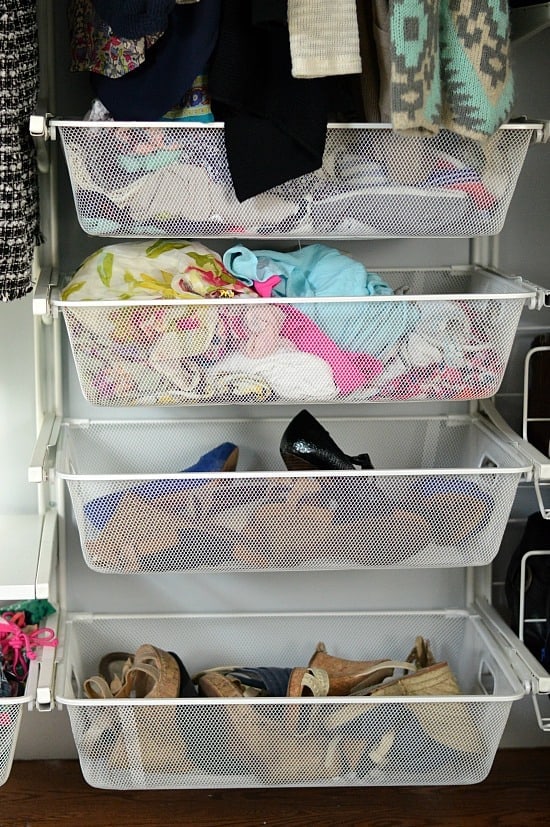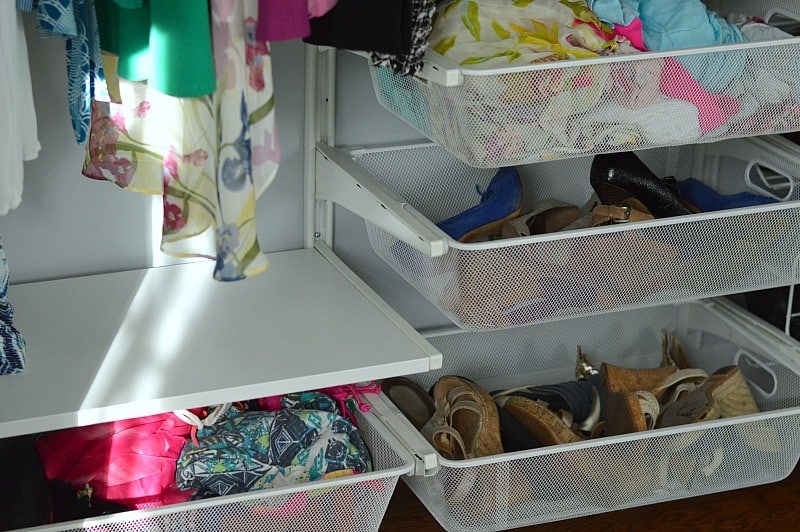 Did I mention the entire system came in at less than $200?
I still have a bunch of space in the closet to the left of the installed system where I'm going to DIY my own shelves like I did in our first house. Then we need to figure out the closet door situation. I'm not a big fan of the sliding doors that were there as there's always a portion of the closet you can't see. Preferably, I'd like a french-style door. We'll see what I can find that's affordable, I guess!
Have you installed a closet system in your house? Would you consider this IKEA closet system or have you found something that works better for you?