This post is sponsored by BabbleBoxx.com on behalf of ECOVACS
With the arrival of baby number three, cleaning the house has naturally fallen to wayside. Vacuuming and mopping floors is simply not my priority when I can be cuddling my newborn!
However, that doesn't mean that I don't want clean floors – especially with all the visitors that want to meet my little boy! But with a four week old that wants to feed every 3 hours, plus a 4 year old and a 2 year old that want constant attention, the cleaning is not getting done if I'm to have ANY me time whatsoever.
So when I was presented with the offer of the Ecovacs Deebot 950, I immediately jumped at the opportunity to try it out. A robot vacuum that not only vacuums but mops at the same time? Yes please! Sounds like a dream come true.
And spoiler alert. It really is!
Before I share a little video of my Deebot in action, let me share some of the all important details with you:
It has a run time of 3 hours. You'd need a really huge house for it to ever exceed that. It cleans my entire main floor in just over an hour.
It has multiple suction levels which enable powerful cleaning of both carpet, wood floors and tile.
It easily navigates from one type of flooring to another, including over thresholds!
The thin design allows it to get under the vast majority of furniture. This is one of my favorite features since my vacuum doesn't fit under most of mine!
It's compatible with Smart Home devices such as Alexa and Google Assistant as well as the Ecovacs app.
The first time we had Deebot clean was pretty hysterical. My 2 year old was terrified, my 4 year old mesmerized and my mother completely intrigued (and also slightly terrified!!). She walked around watching it for 45 minutes and jumped a mile every time it said something!!
They've all become accustomed to Deebot's daily cleaning schedule by now, though, and I'm so thankful for having one less task to do. I'm amazed each time my robot vacuum has completed the entire area and just how much dirt it has vacuumed up!
It makes me realize that I should have been vacuuming a lot more regularly than I was! Luckily, I no longer have to worry about that!
I love that I can just send it to the kitchen after lunch and it cleans up all the crumbs my kids leave behind on the floor. With a tiny baby in my arms most of the day, the last thing I want to be doing is sweeping the floor constantly. My little Deebot really has been such a great helper these past few weeks!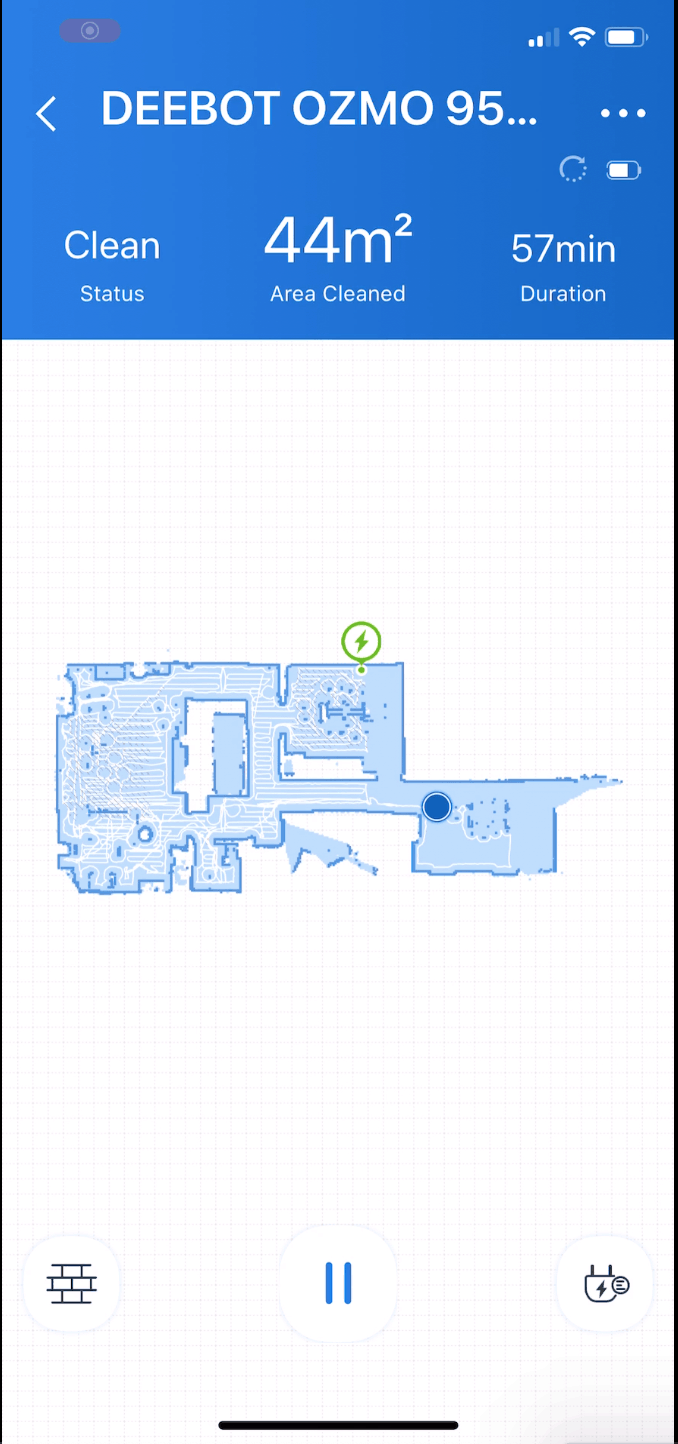 Ready to see him in action? Take a look at the video below!
So if you've been looking for a little help around the house, I highly recommend one of these little guys! It's not only a fun gadget to have but really does allow more "me time"!
Want to learn more about the Ecovacs Deebot Ozmo 950? Just click here!