This poor bedroom of mine has gone through so many iterations since we moved into this house and here is yet another one. Although this time, I'm a whole lot more satisfied with the changes.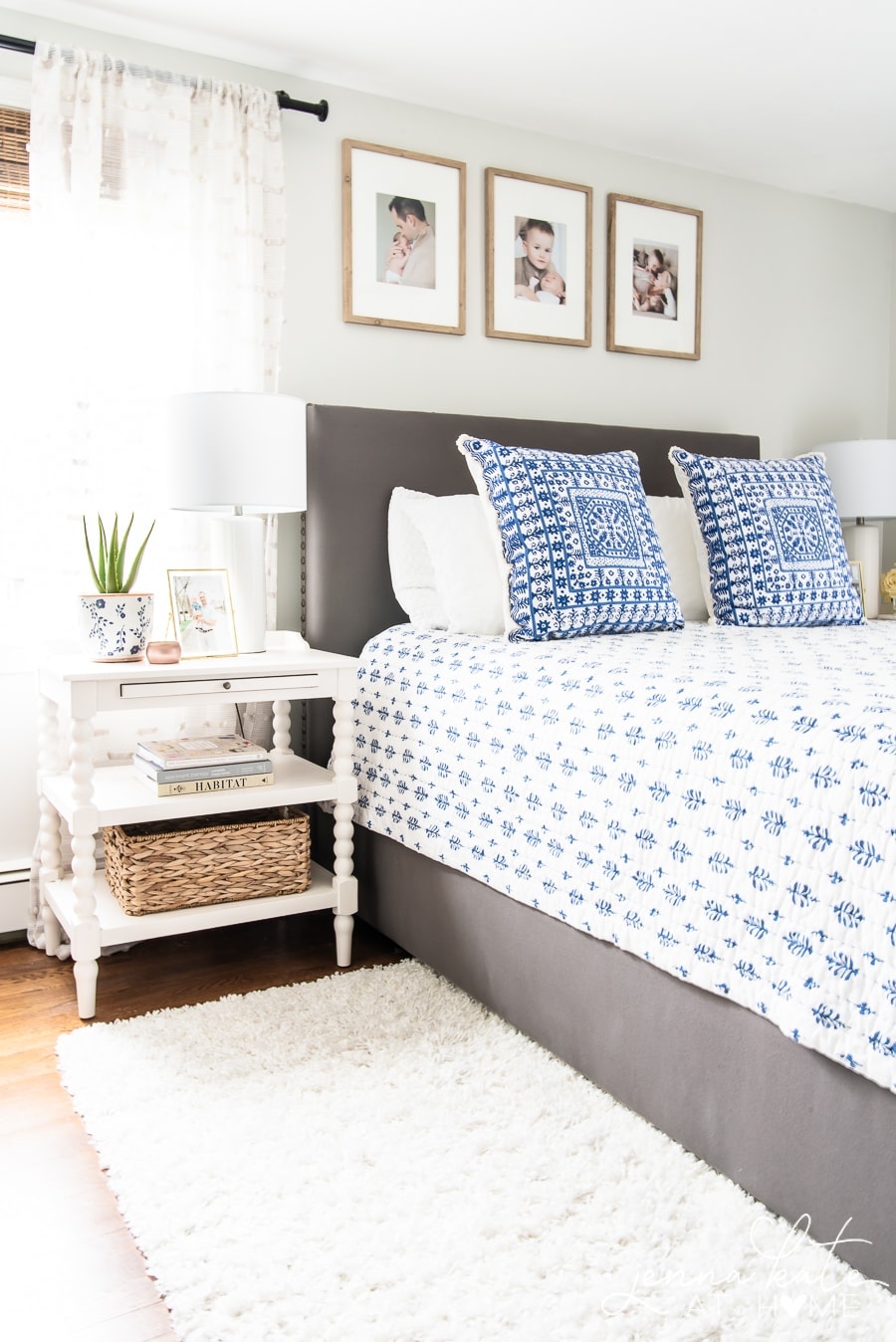 I didn't do anything drastic like paint the walls, instead I replaced the dark nightstands with white ones. And WOW what a dramatic difference they made! I had actually been eying these nightstands on Wayfair for a while (not really knowing where they would go) and when they went on sale during the recent WayDay sale I immediately hit purchase.
*You can see what the bedroom looked like in its last iteration here*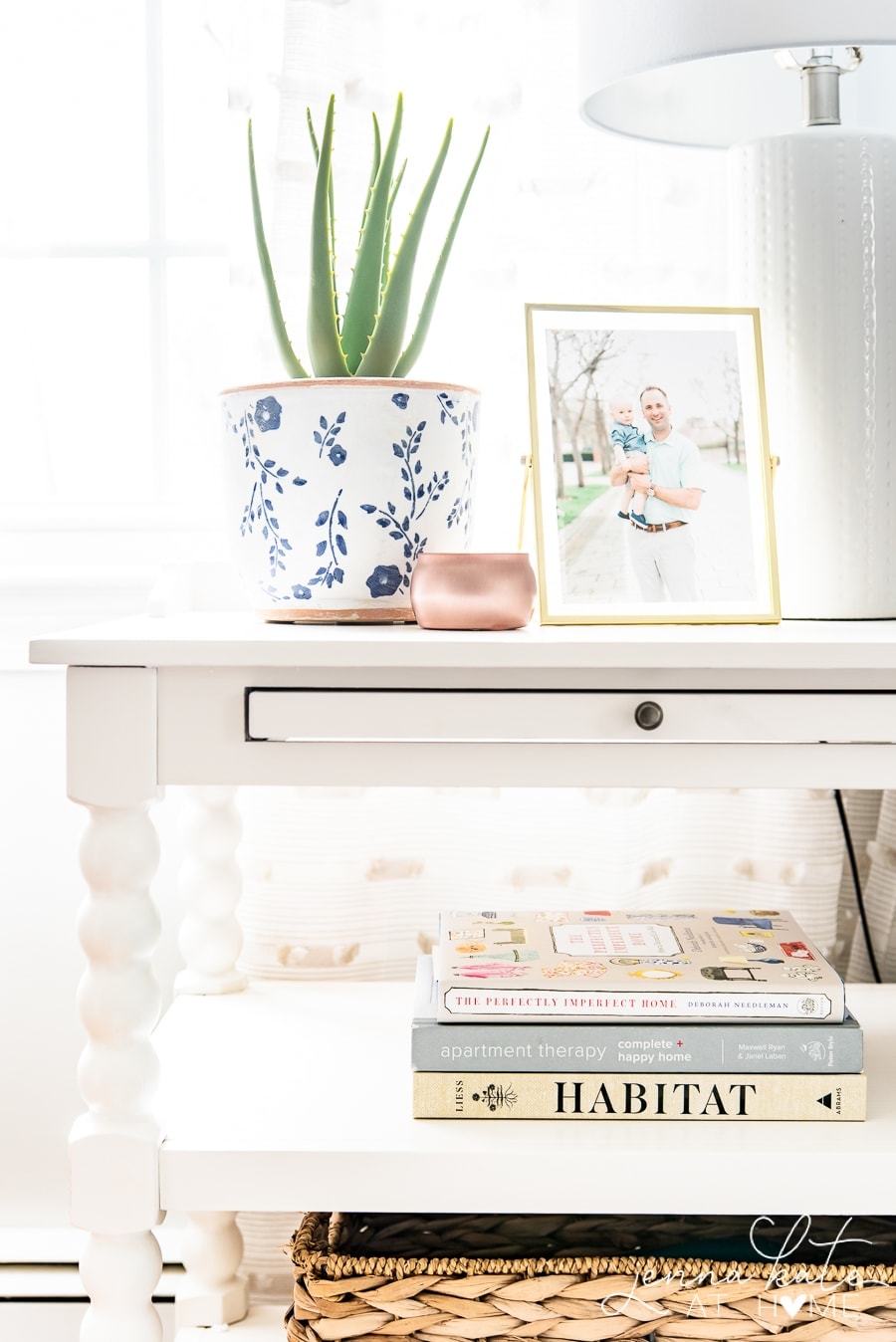 I've been craving this brighter style throughout the house for some time now and the darker furniture that was previously here wasn't doing it for me anymore. That's not to say that I just scrapped it – the nightstands were expensive and beautiful – and have found a new home in my eldest son's bedroom.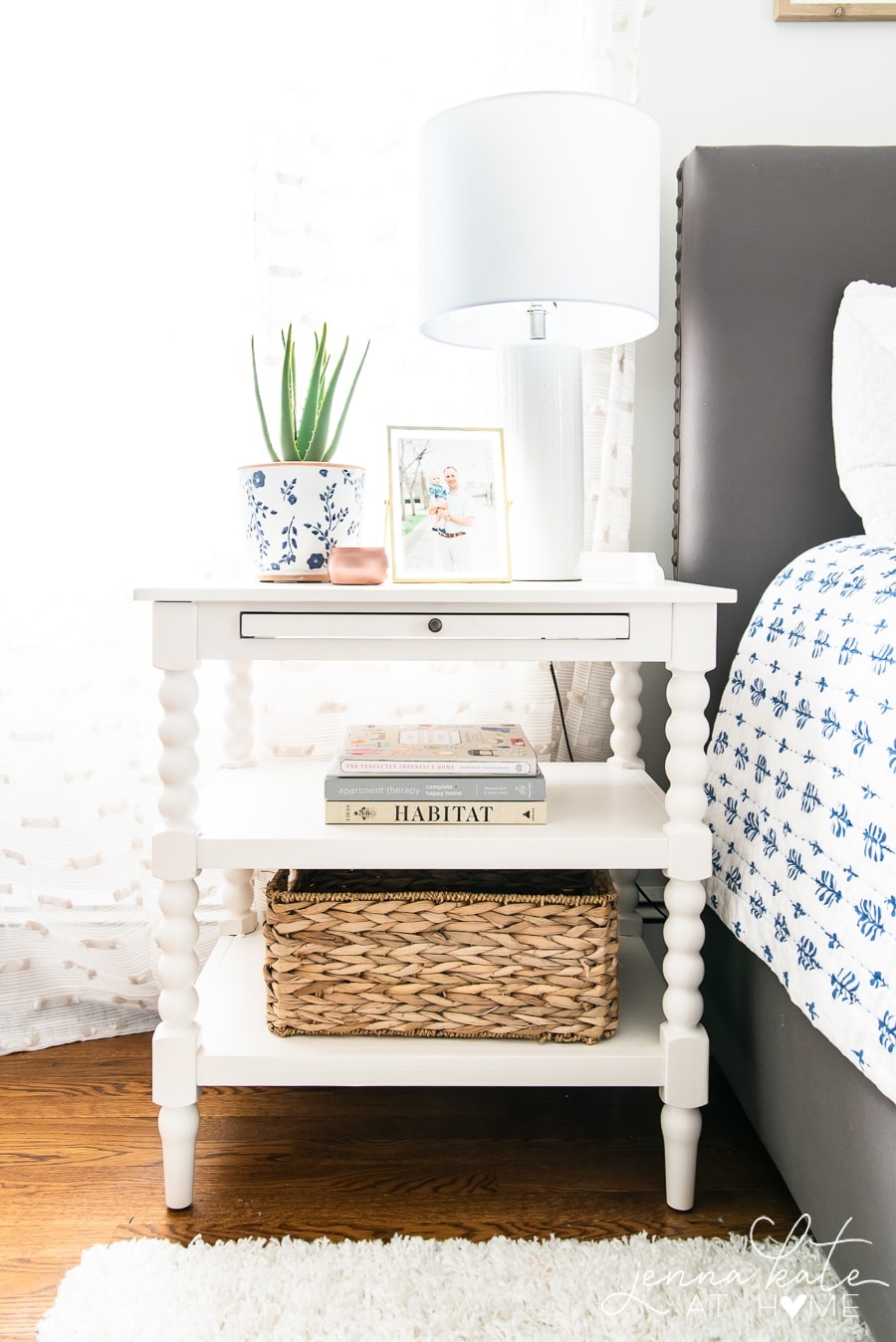 Another reason I wanted to switch from three drawers to open nightstands has been my concerted effort to hoard less crap. Apart from the basket on the bottom shelf, I don't have all those drawers that make it so easy to just throw stuff inside and forget about it.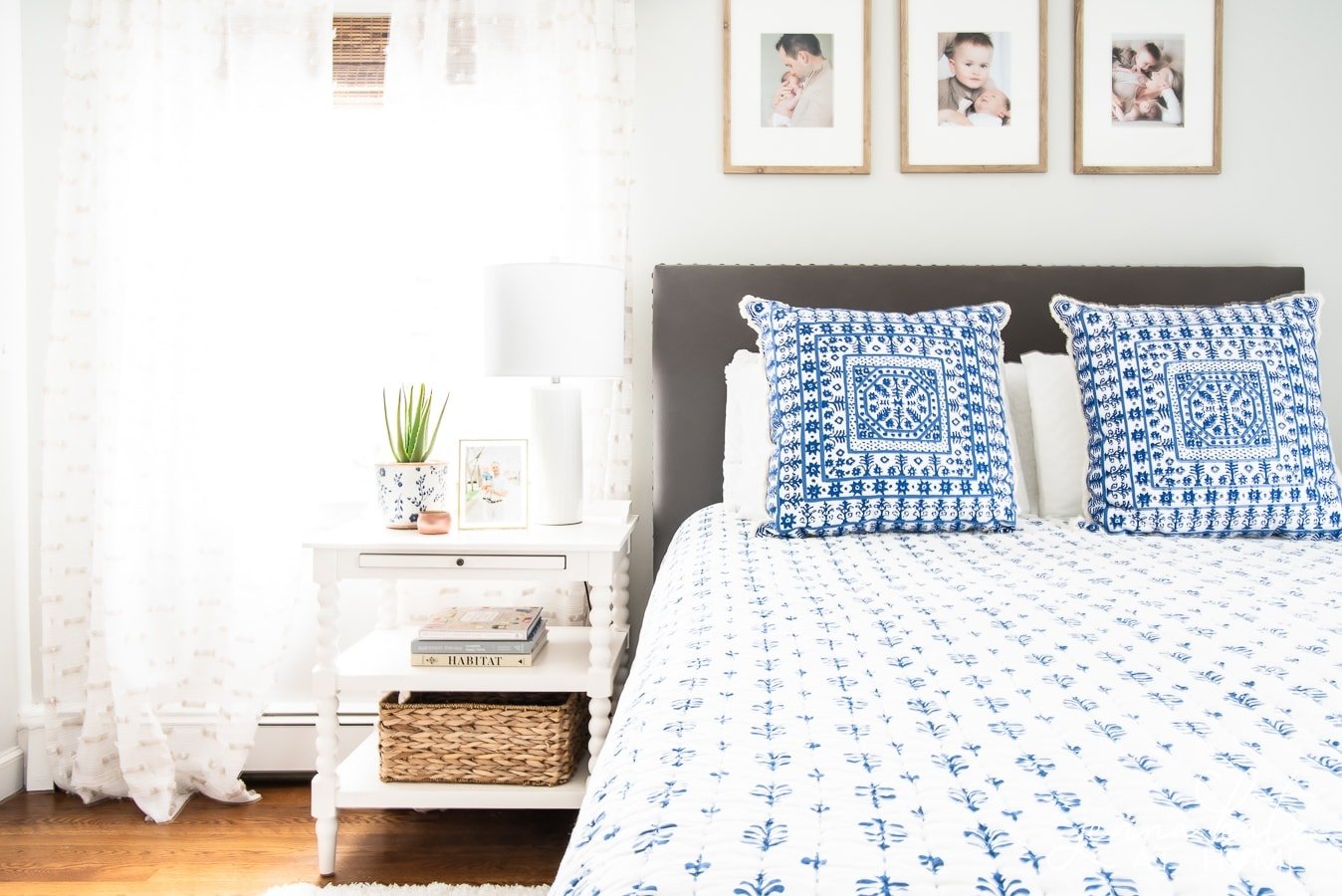 I've mentioned before how this bedroom is one of the darkest in the house but this change has really made it feel so much brighter.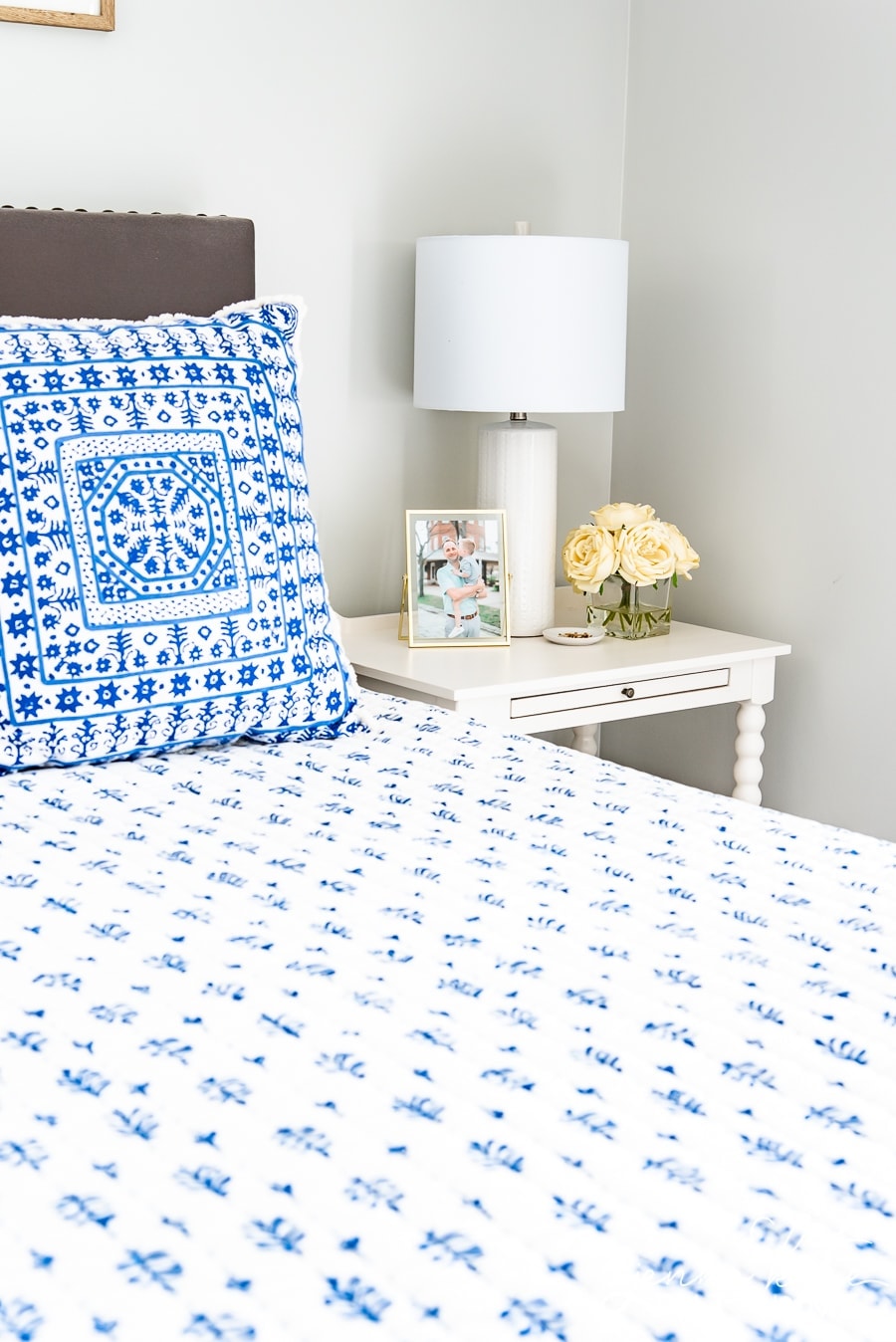 It just goes to show how important your furniture choices are in conveying the right mood or feeling in a space and not just the paint color and decor in it!
ROOM SOURCES & DETAILS

Paint color: Benjamin Moore Paper White
Trim: Benjamin Moore Decorator's White
Furniture: Nightstands // Bed
Accessories: Baskets // Lamp // Photo Frames // Rug // euro pillows
Bedding: Quilt // Duvet Cover // Sheets