This post has been sponsored by Modsy. All opinions are my own.
My poor office has become the dumping ground of the house over the past year and has been in desperate need of a makeover.
It was always only a "sort-of" office – with only a desk and a chair, there was no real intentional design or setup. Now that I'm working full time on the blog, I need a place to work (that's not the kitchen table!). But something about this room has had me stumped.
I'm not sure why. Maybe it's the small, awkward size. Or maybe it's the fact that I spend so much time designing spaces for others' that I've drained my brain when it comes to designing my own space. Either way, when I recently met with Modsy at the Haven Conference in Charleston, I knew their virtual design service would be perfect for me AND my readers.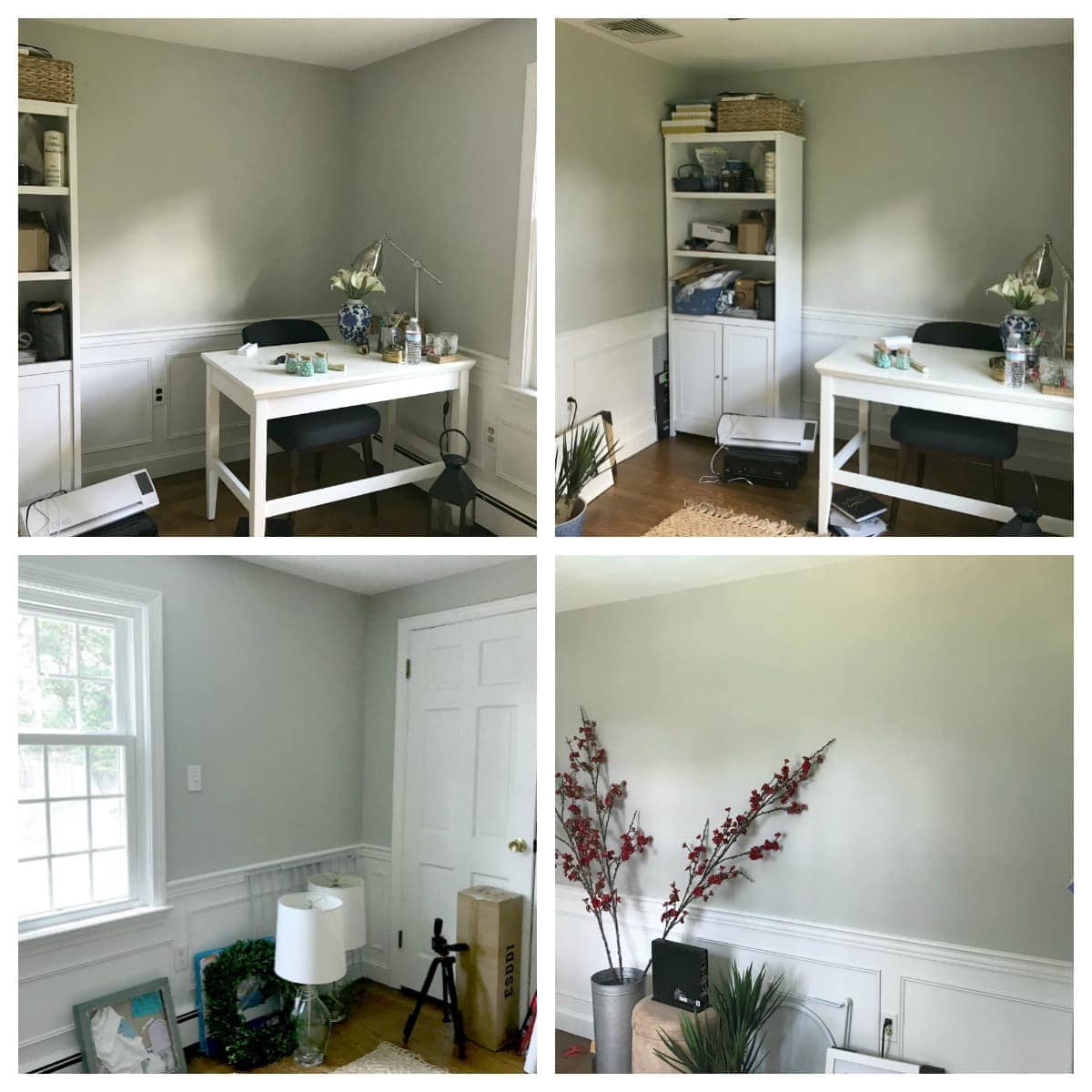 Above you can see some of the photos from my phone that I sent to Modsy. In all, I sent about 8 – you want to get one from each corner of the room then a straight shot from the front and the back, trying to get as much of the floor and ceiling into the photo as possible. You can see my office has zero character. Zero functionality and it's definitely not a place I'm excited to work in.
I asked to keep the desk, chair and bookcase (which I just purchased). There's also a rug that's relatively new that I was hoping they could work into the design.
You guys. I could not be more excited to share the 3D renderings they did for my office. The email came last Friday night and I literally screamed when I saw them. They are SO realistic. The designs were awesome (and exactly what I wanted). But the best part was the full 3d room view. You know where you can rotate the view 360 degrees to see the entire space? If you bring your phone into the room and rotate, the view will rotate with you so that it feels like you're in the finished space. It's the coolest thing.
Design 1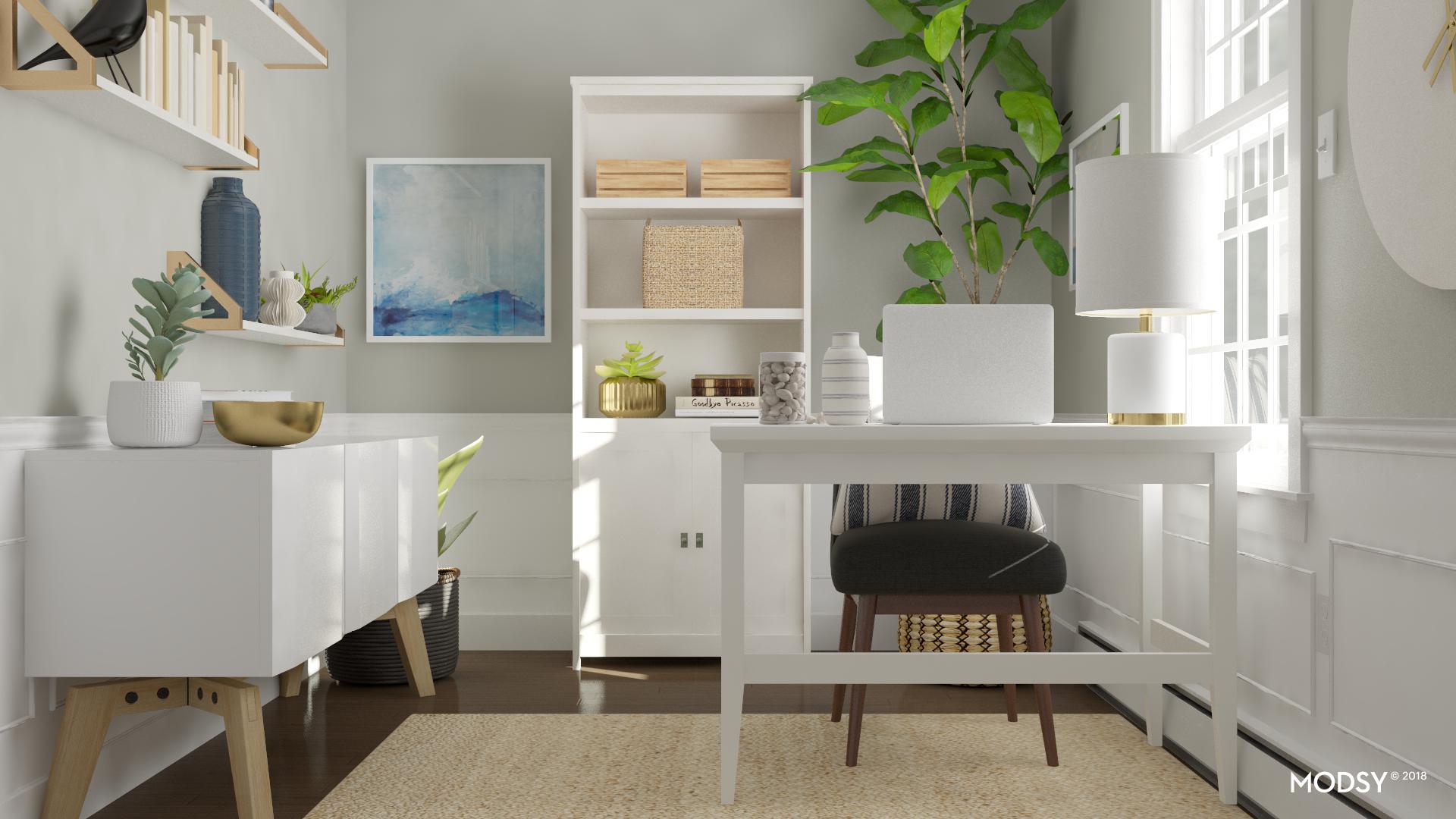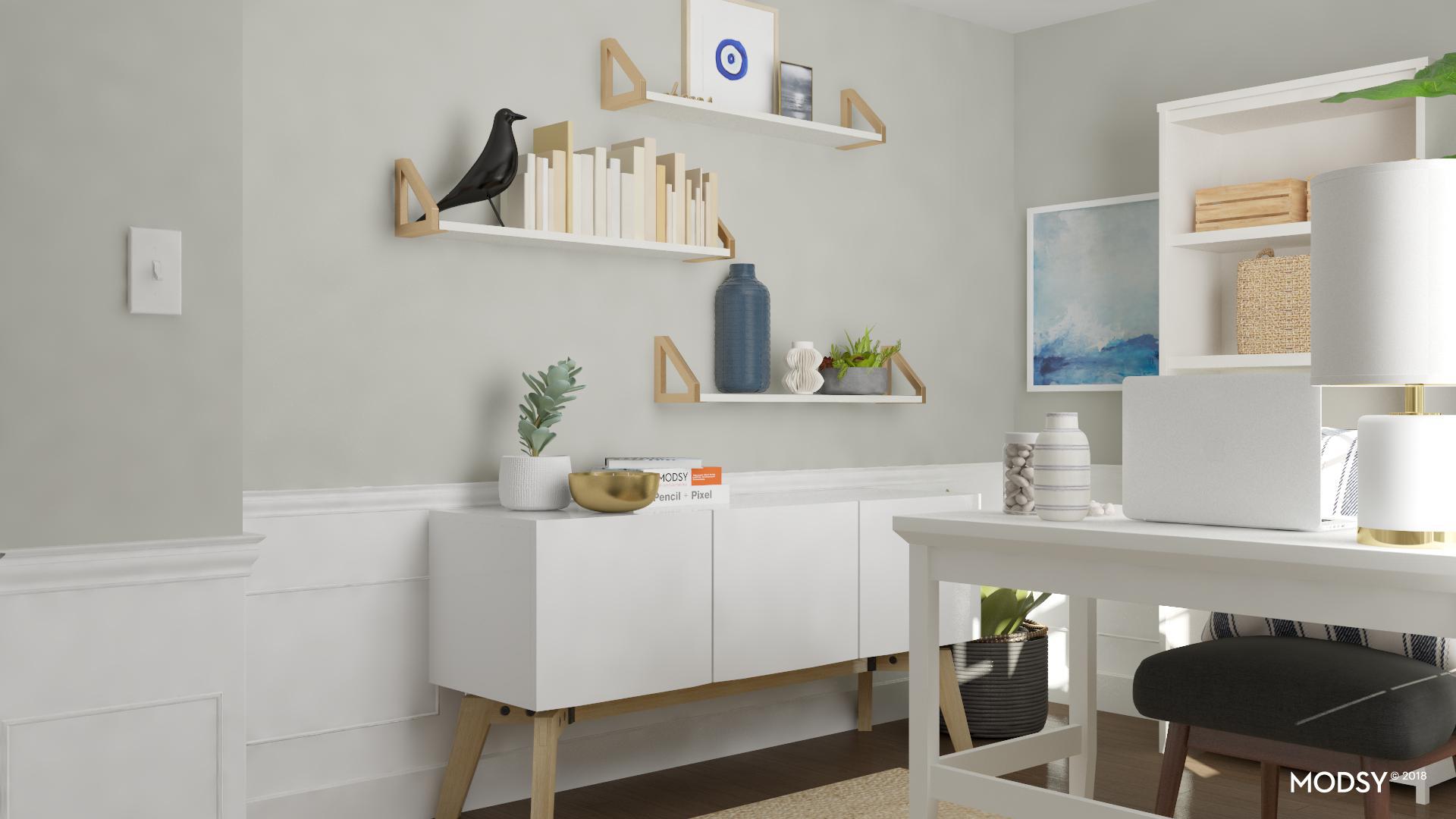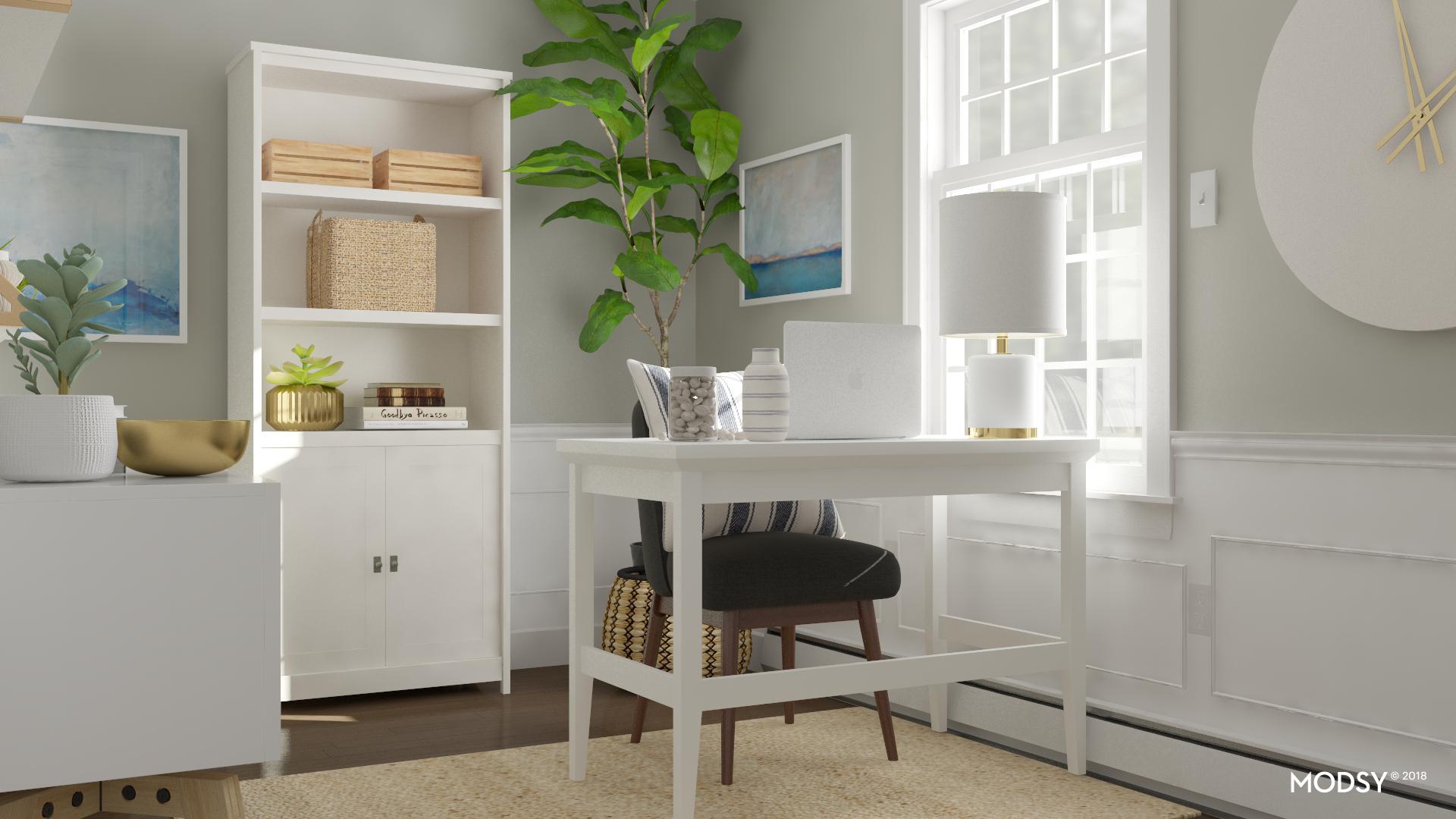 Design 2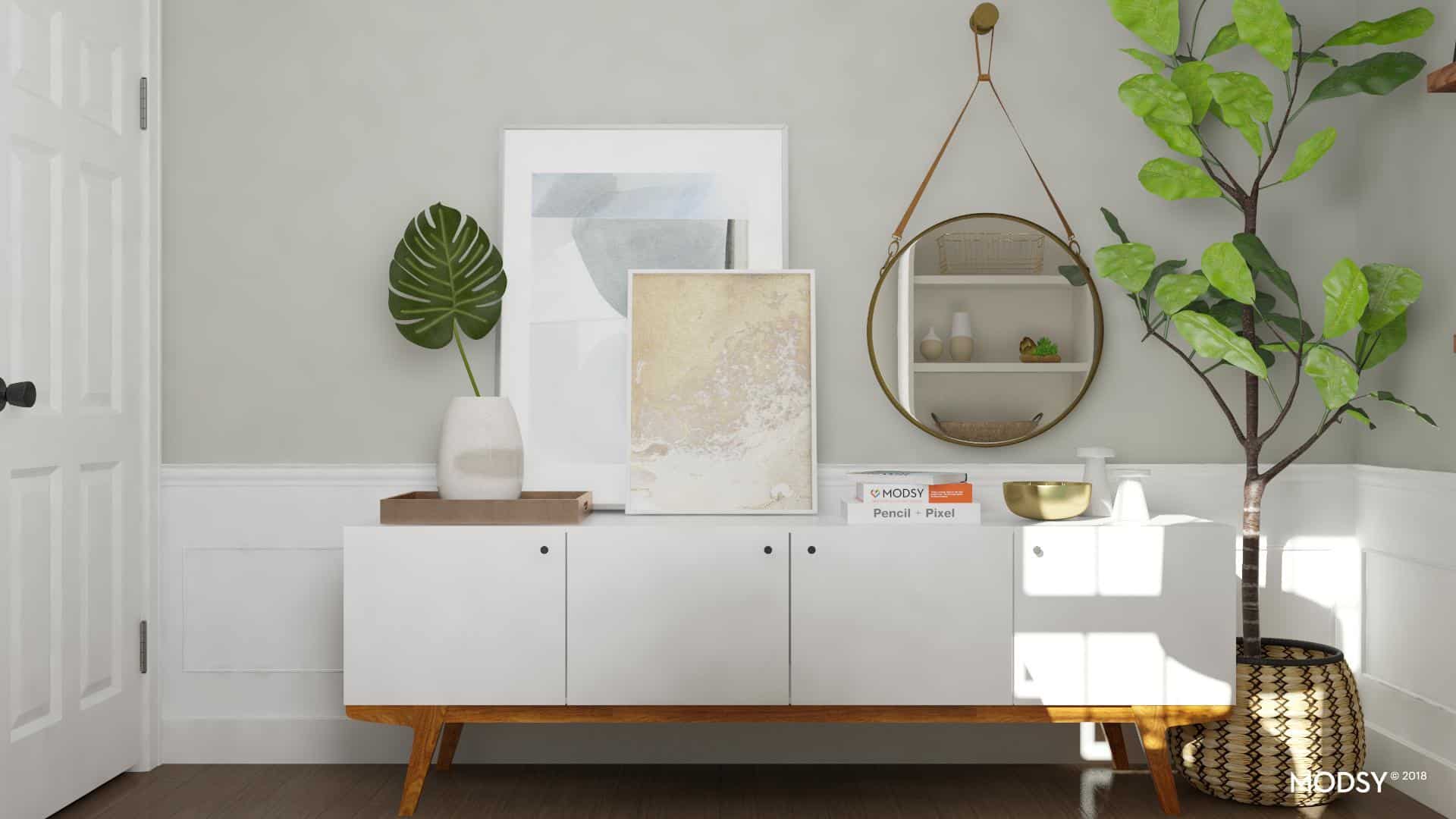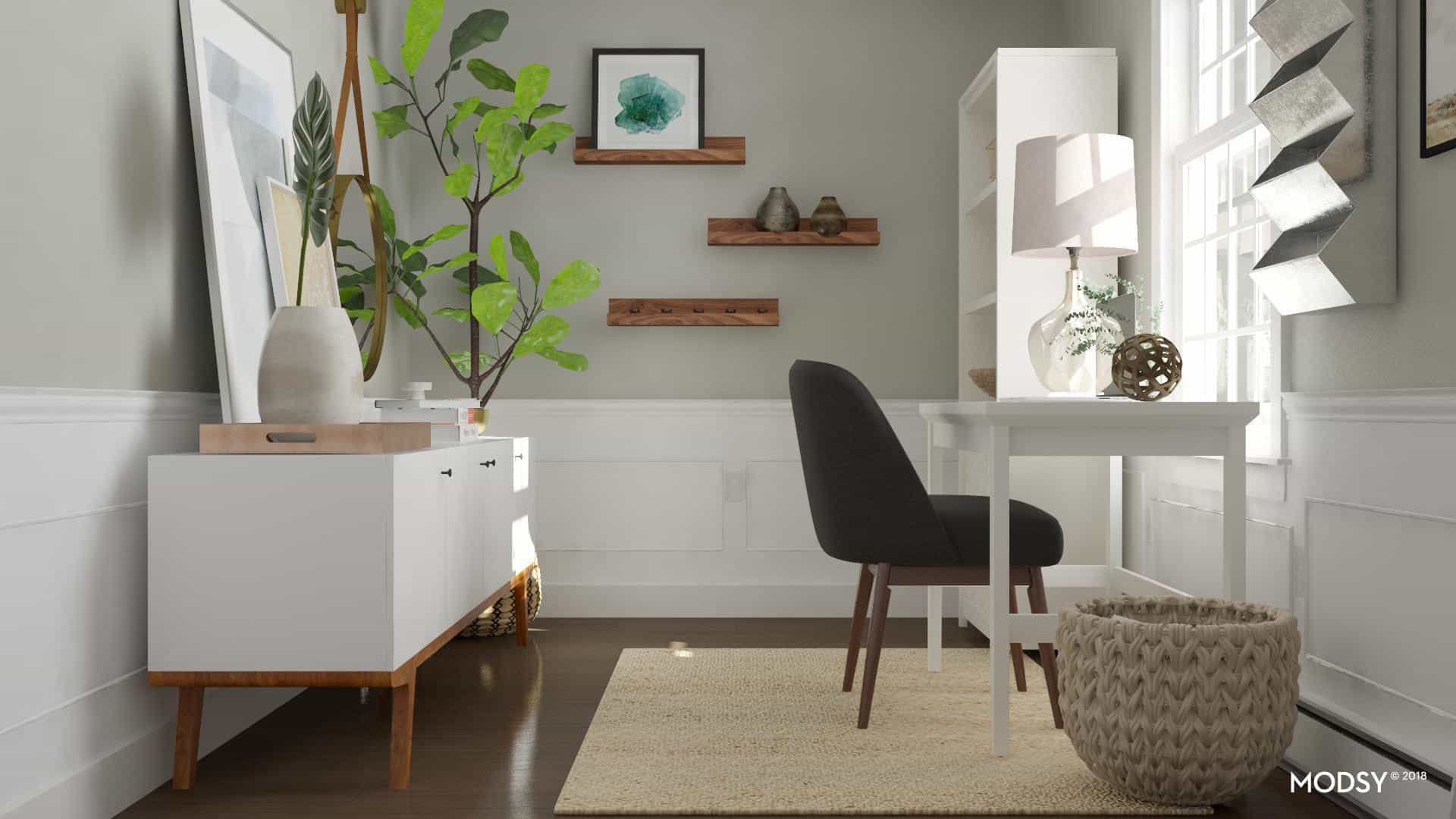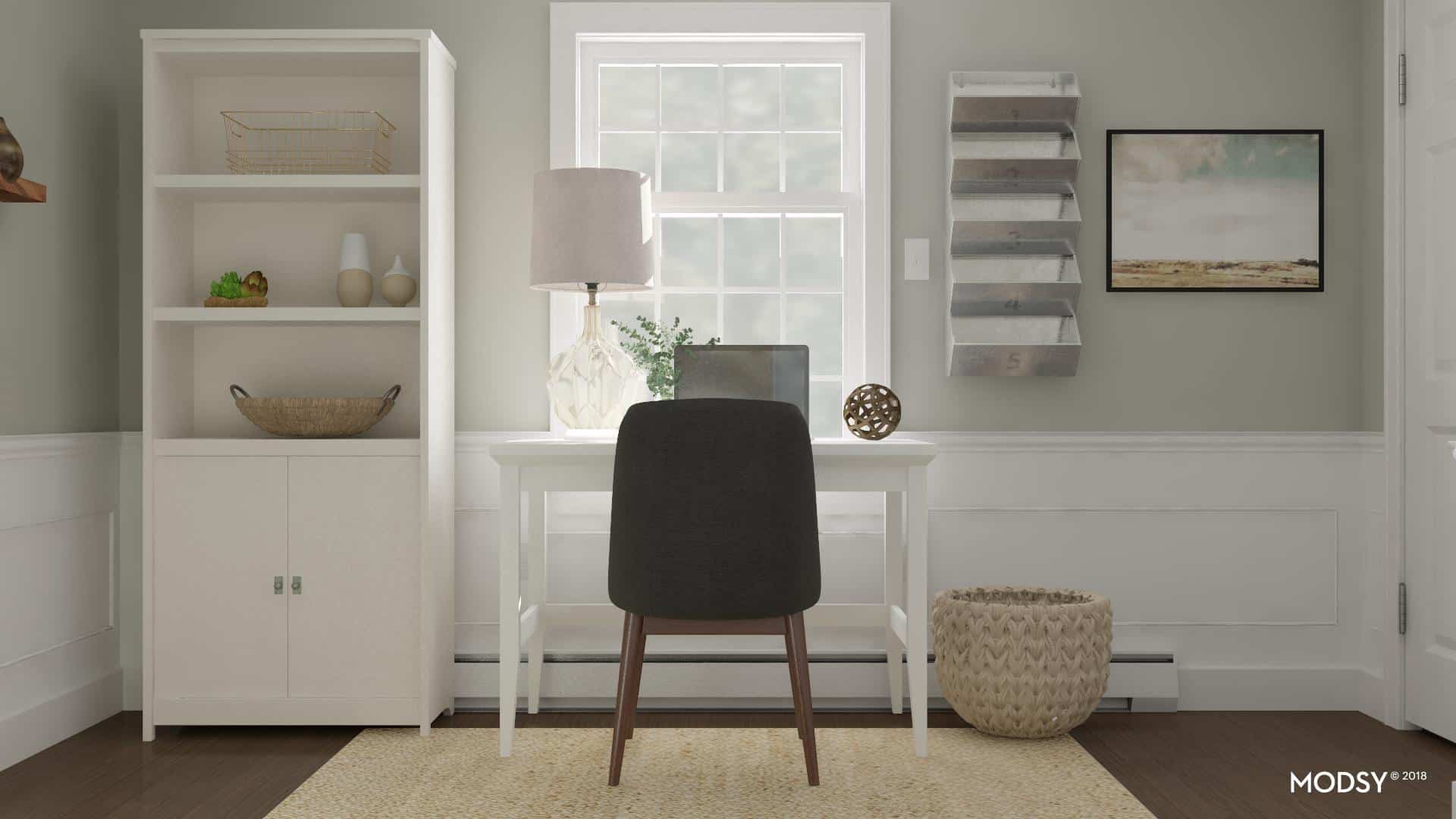 Isn't it so realistic? The package I chose also allows unlimited revisions so you can either go in and substitute items yourself or have the designer make suggestions for you.
Now, not only do they do this amazing job of designing your space but you can also shop all the items in the design. I think that's almost the best part – you're not given an awesome design and then expected to go source the items yourself. Their system automatically includes all sales that are current, too, so you know you're getting the best price for each item. All you have to do is add them to your cart and Modsy takes care of placing the orders with each retailer. So easy, right!?!
I've already ordered several items from my design and I'm really excited to see this office come to life. Once everything gets here, I'll be back with the finished office space! (update: see the office reveal here!)
But for now, if you have a room in your home that you need help with – whether it's a full design or simply help with furniture placement, I highly recommend using Modsy. They can work with your existing furniture (see my office photos and the designs!) or suggest new pieces for you. With design packages starting at just $59 per room, you've got nothing to lose and everything to gain! Plus, use code JENNA20 for 20% off your first design!