Yikes! It's Week 3 of the One Room Challenge and I've fallen slightly behind! Before I get into the details, if you missed Week 1 or Week 2 be sure to check those out first!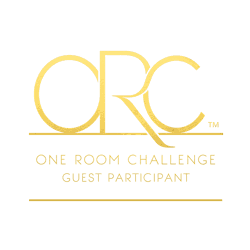 The cement tile sealing and grouting process took forever! Like, an entire week!
When I posted last week, the tile had literally just been installed that day. Because I was going to be liberally applying a sealer to the tiles I waited a full 48 hours for the mastic to set up. I just didn't want to liquid sealer to affect the adhesion of the tiles in any way.
Before applying the sealer, I gently cleaned the tiles with a neutral detergent, being careful not to let water sit on them for too long.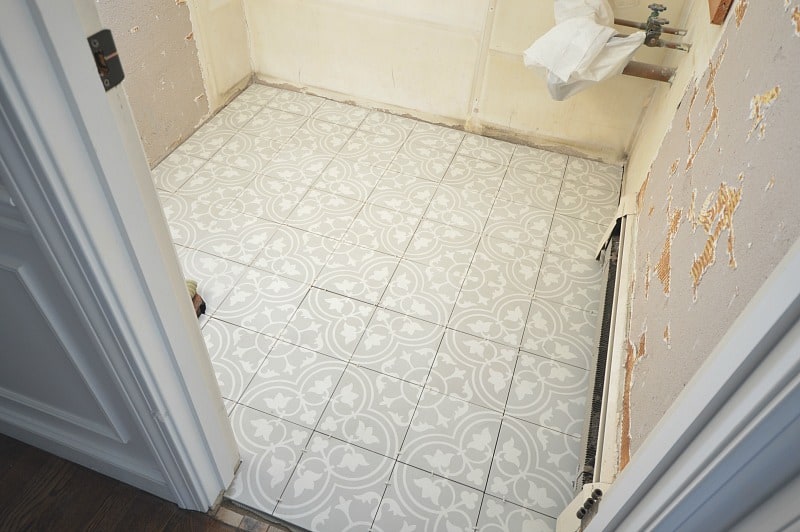 Affiliate links are included for your convenience. Thanks for your support!
Applying the sealer itself was very straight-forward . I used this brand and this foam tool to apply it. You will want to apply enough that even when the tile initially soaks it in, there's still enough left on top to provide an even coat. I then wiped down any bubbles with a clean, dry sponge. Each coat of sealer needs 24 hours to dry.
I did two coats of sealer before getting to the grout. During my research, others had done anything from 1 coat to 5 coats. After two, I dripped some water on the tile to see whether it would be absorbed or whether it would bead. It formed beads, so I was happy that it was sealed enough.
I was quite worried about the grout, as I had read that the haze would be tricky to remove from this type of tile. Luckily, I had absolutely no issues. I worked in small sections (a foot at a time) and wiped off excess grout as I went. (Sorry – I don't have any pictures because I was doing it alone and it's a messy job!). I used unsanded, unmixed grout that I mixed with slightly less water than the instructions called for, since I knew I would have to keep wiping down the area instead of letting it set up for 20 minutes like you normally would.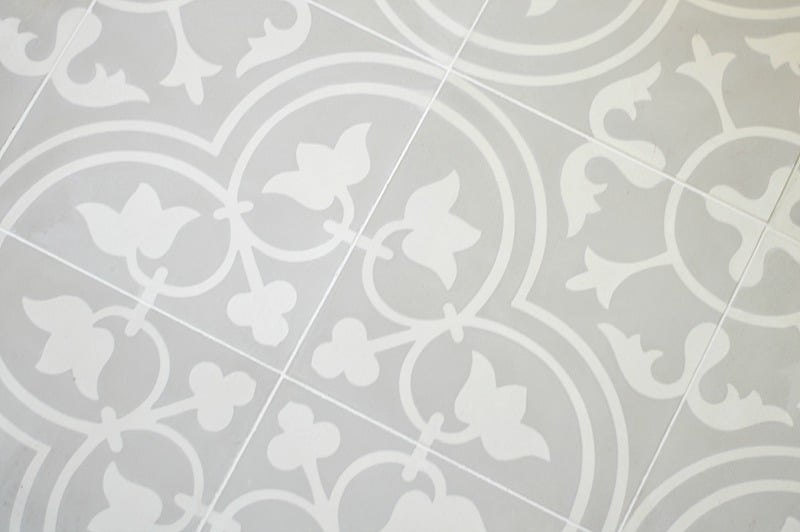 Once the grout had dried overnight, I wiped down any haze (there was barely any) and gave it one final coat of sealer.
While the process took forever, It's important to do these steps correctly. This tile is finicky and expensive. I did not want to mess up anywhere just due to my own impatience!
But now that's it all done, I'm pretty ecstatic about the results!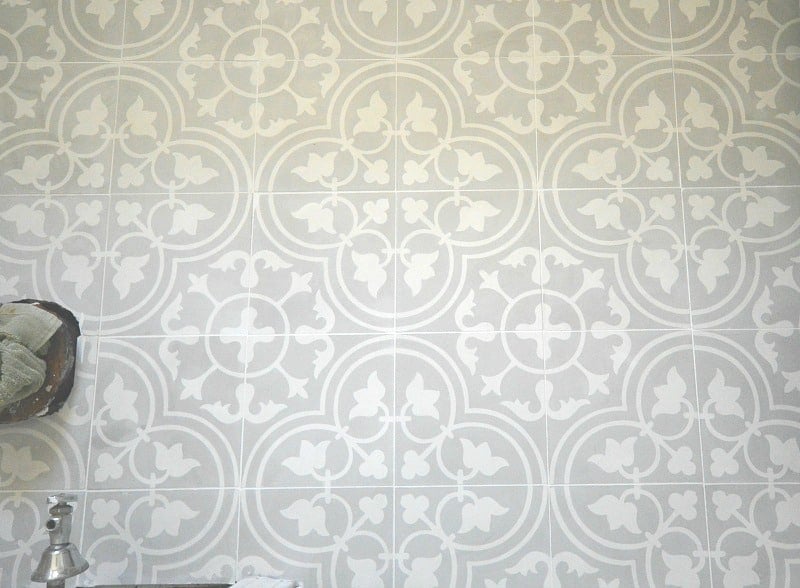 Needless to say, the plank wall has not been started. All in good time, my friends!
I did get some fun deliveries this week, though. Including this champagne bronze faucet that you might already have seen on Instagram: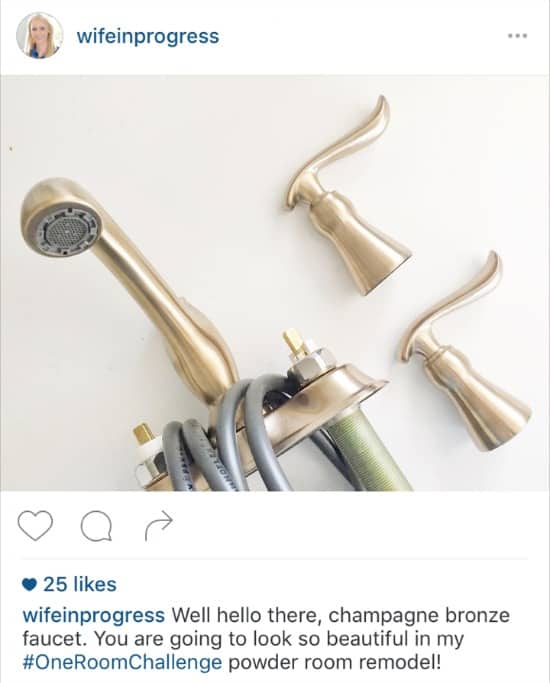 Plans for the coming week? Get the planked wall started and done and purchase a mirror and toilet. Keep your fingers crossed that I get back on schedule!
Don't forget to follow along on Instagram for little sneak peaks. And make sure to check out both the Wednesday and Thursday participants to see all the other fabulous projects that bloggers are working on!
Worried you'll miss a post? Fear not! Enter your email address below and they will be delivered right to your inbox (along with a little freebie from me to you!)