Thanks for stopping by to check on the progress of our Pink Bathroom Makeover. If you missed Week 1 (The Design Plan) check it out here.
The past week has been one filled with demo, debris and dust. Lots of dust. I can't seem the be able to keep the rest of the house clean as a result but we will have to suck it up for another few weeks!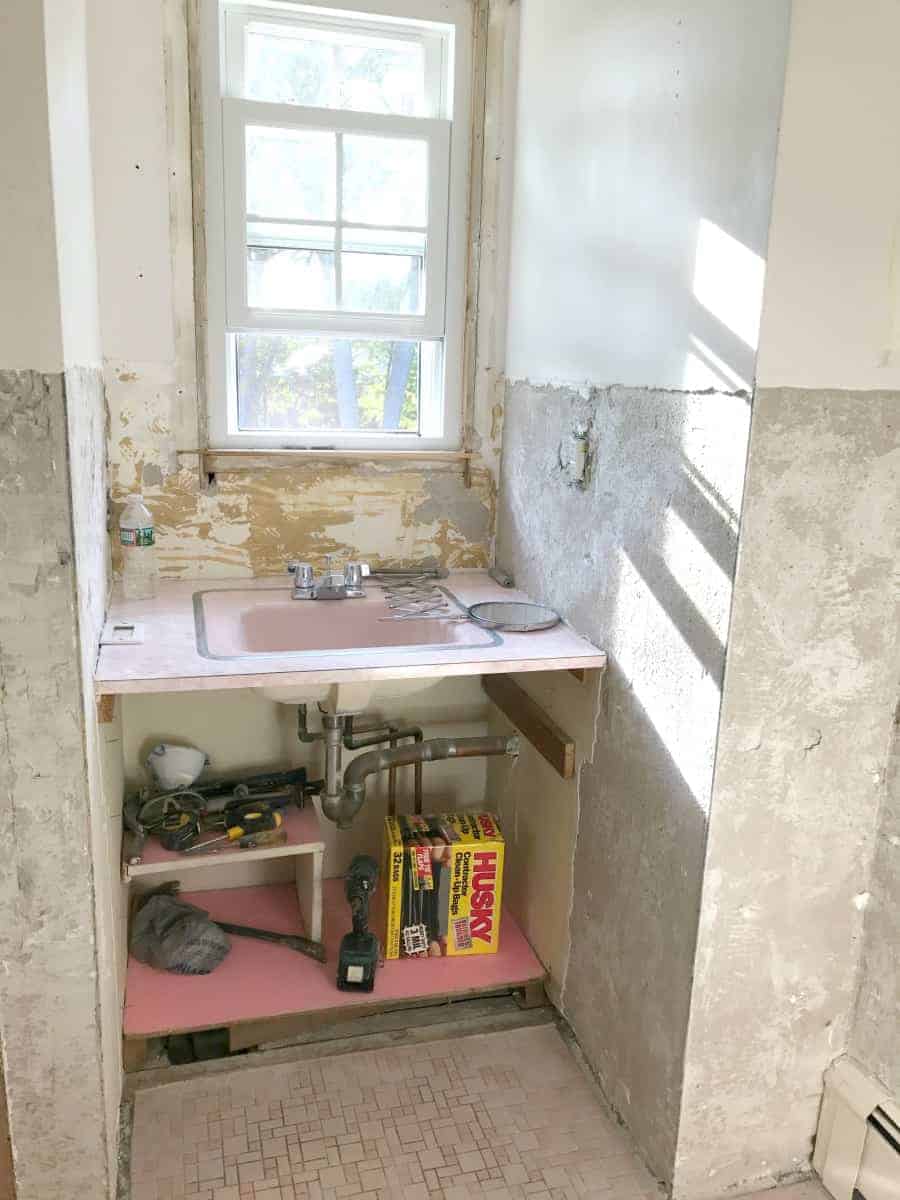 If you are planning a renovation like this, an easy way to save money is to do the demo yourself. In a case like this, we probably saved about $600 but just knocking the tiles off the wall ourselves.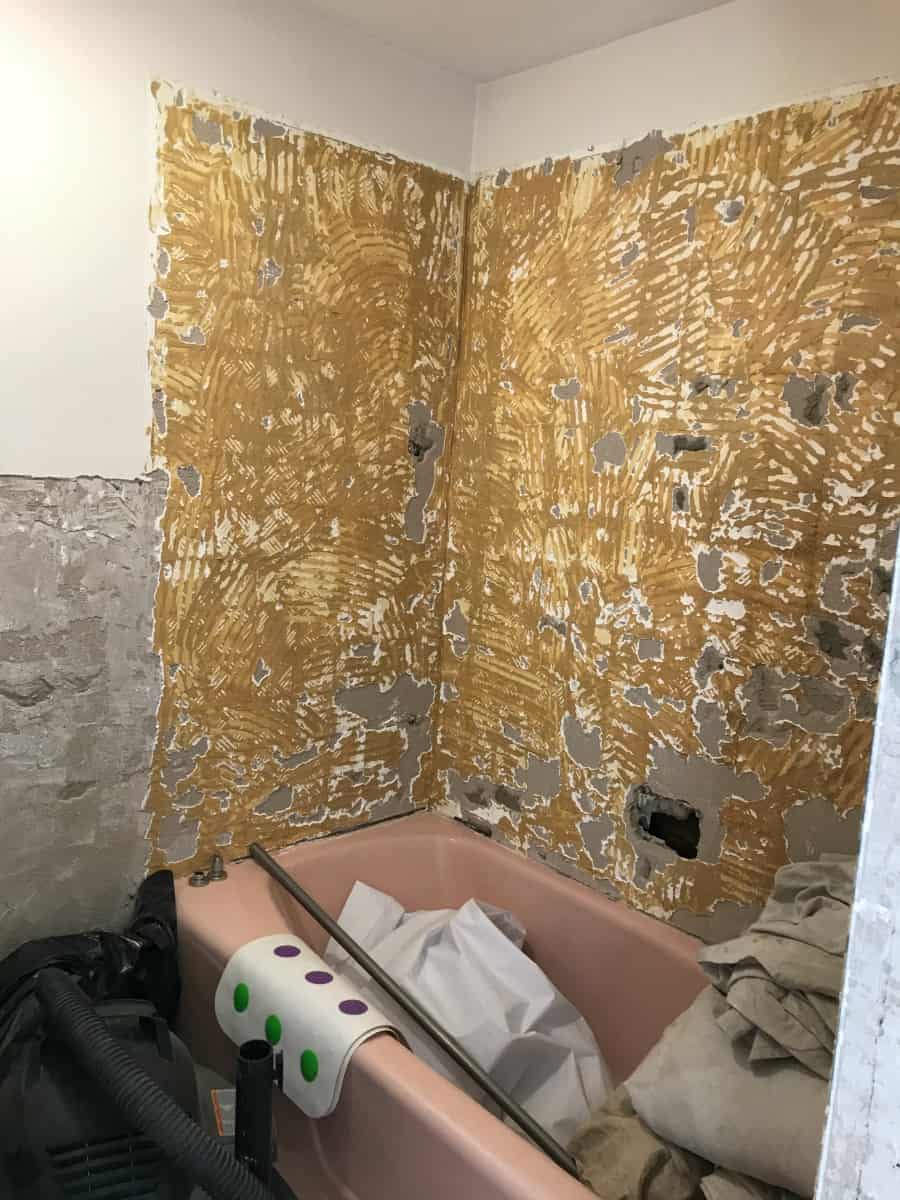 And because it wouldn't be a challenge if we didn't run into any issues, we realized that our old tile floors will have to stay. Why you ask? Because trying to knock out the 2 inch thick mortar bed in which they are installed would probably result in a cracked ceiling below AND our resulting floor would be substantially lower than it currently is, creating issues with the toilet, bath and threshold. UGH!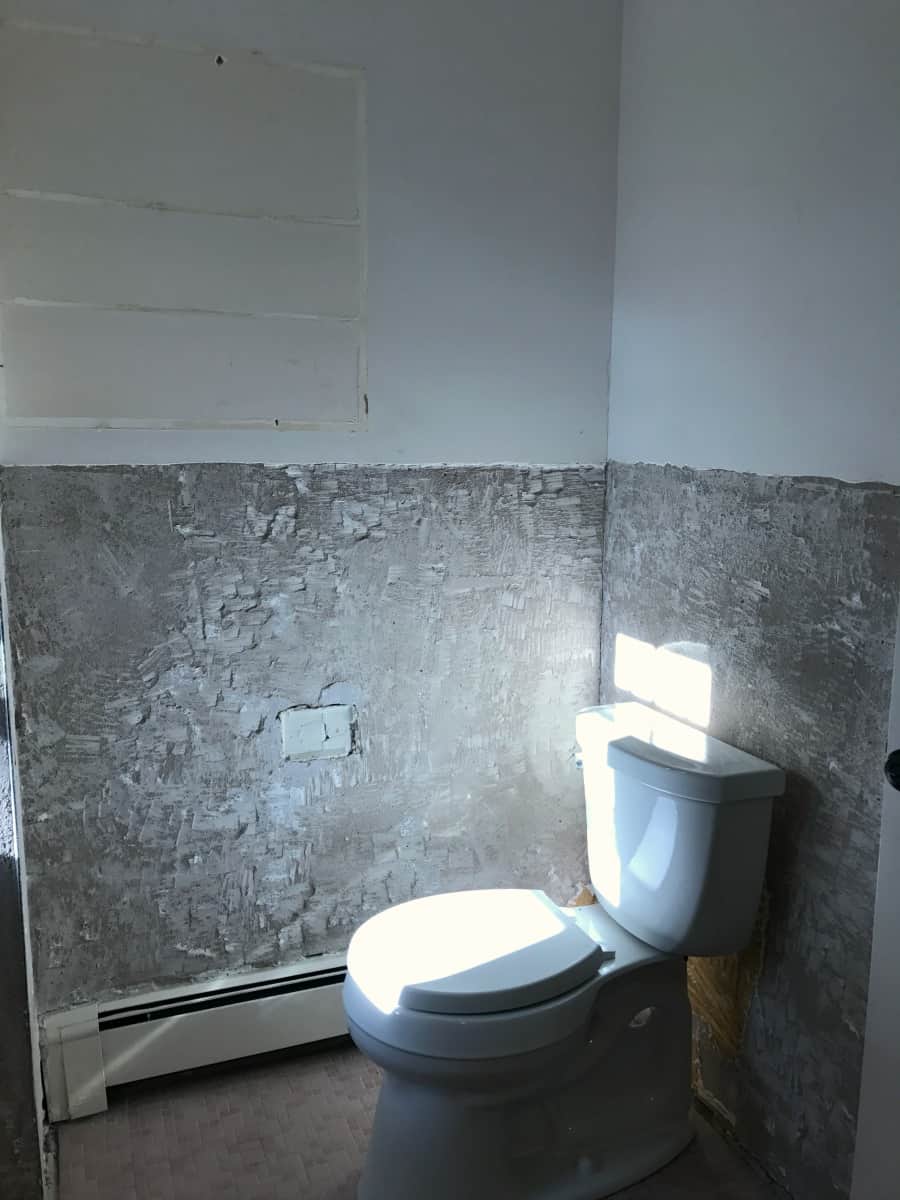 Luckily, the floors are in excellent shape so the new tile will be installed right over them and won't impact everything nearly as much as it would have. PHEW!
We also decided to skim coat the damaged part of the walls instead of cutting it out and installing new drywall. We encountered the same issue in both our powder room and master bathroom makeovers but chose to simply cover the offending walls those times. This time around, I want nice, smooth walls!
I've also been busy purchasing all the tile and our new vanity. The vanity in particular is hopefully going to be the best part of this whole makeover. I'm going to share a sneak peak and all the details on Instagram so make sure you're following along!
Ready to see what the other guest participants are up to this week? Head over to Calling it Home and catch up on all the action!
Week 1 | Week 2 | Week 3 | Week 4 | Week 5 | Week 6 | The Reveal