It has been a stressful few days to say the least. This One Room Challenge has really taken the biscuit.
My custom built vanity arrived. And it's only 2 feet. I'm short but that's just taking the piss.
Then, the contractor and I realized that there had been a miscommunication about the tiling and that he wasn't planning on tiling behind the vanity. That one's not such a big deal – just another bit to tack on to the project.
The quartz remnant for my vanity top is not in stock. So I need to pick another countertop.
AND my wall sconce accidentally got smashed to pieces.
On the bright side of life, the bathroom is starting to come together. The old window is gone and the new window has been installed.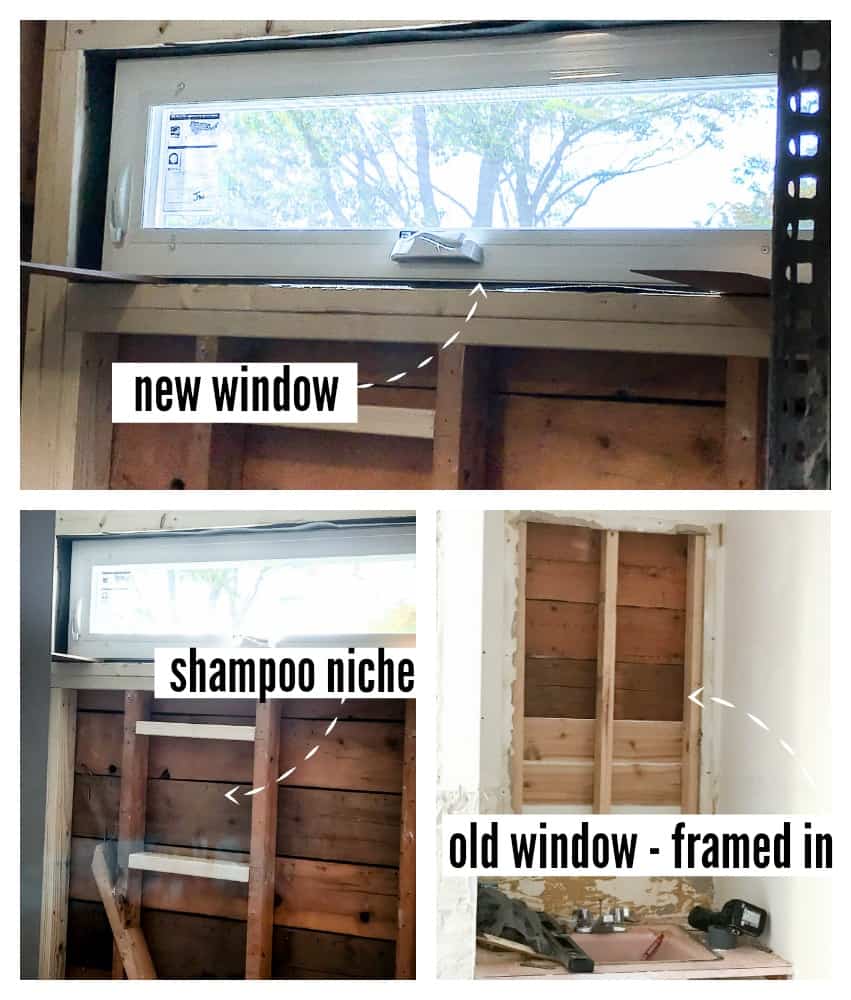 We've gone from having a dark and dreary bathroom to having so much light. I'm completely thrilled.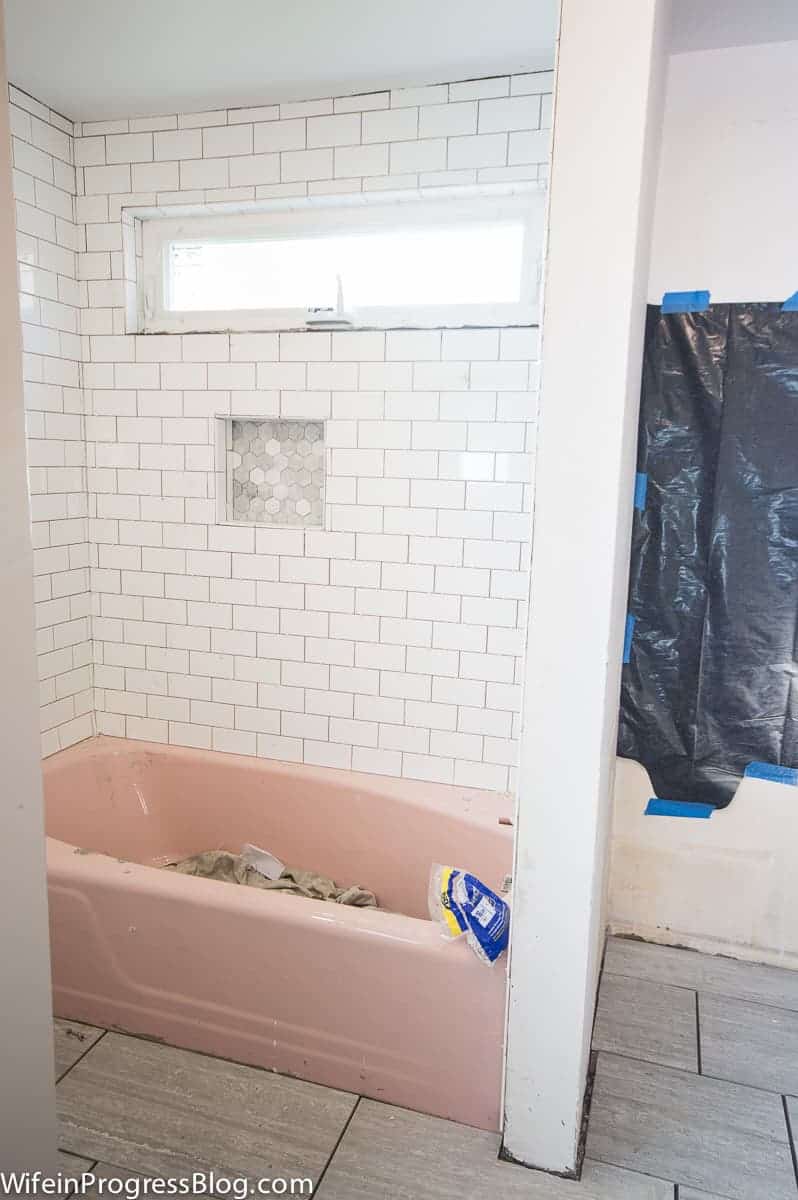 As you can see, the majority of the tiling is almost finished and although nothing has been grouted yet, I know it's going to look great when it's done.
Oh – and back to the vanity that I previously mentioned. You may remember last week that I mentioned I had something special on tap for the vanity. Because our vanity nook is 33 inches wide, finding a vanity that would fit in there perfectly was proving difficult. They do exist but I have had my heart set on reclaimed wood since I started planning for this makeover. In the end, I decided to have a local woodworker make me a custom vanity. Everything was going great (we were just communicating via email and photos) until the piece was delivered yesterday morning. It is MINUSCULE. (I shared a photo on my IG stories, did you catch it?)
The original proposal was for a 34 inch vanity cabinet with the plan that I would have a quartz top fabricated for it and a vessel sink added to the top. The woodworker wanted me to lower the cabinet to accommodate the 5 inch vessel sink which I agreed to. Somehow that 5 inches of vessel sink resulted in my vanity ending up 9 inches shorter than originally specified. Don't ask me how. Words were had. He's reworking the piece to add height and rushing it back to me hopefully by Saturday. Fingers crossed it works out!
By the way…all the fun stuff that I've been ordering is starting to arrive (towels, accessories, etc!) so stay tuned to my Instagram stories for all those sneak peaks in the next few days! Right now I'm going to go bury my troubles in a mountain of Pumpkin Whoopie Pies.
See ya next week!
P.S. Don't forget to check out what all the other guest participants are up to in Week 3!
Week 1 | Week 2 | Week 3 | Week 4 | Week 5 | Week 6 | The Reveal