The final touches are being made in the One Room Challenge Pink Bathroom Remodel. I don't want to ruin next week's big reveal so I'm just going to share one more detail today…the installed honed granite top on the vanity.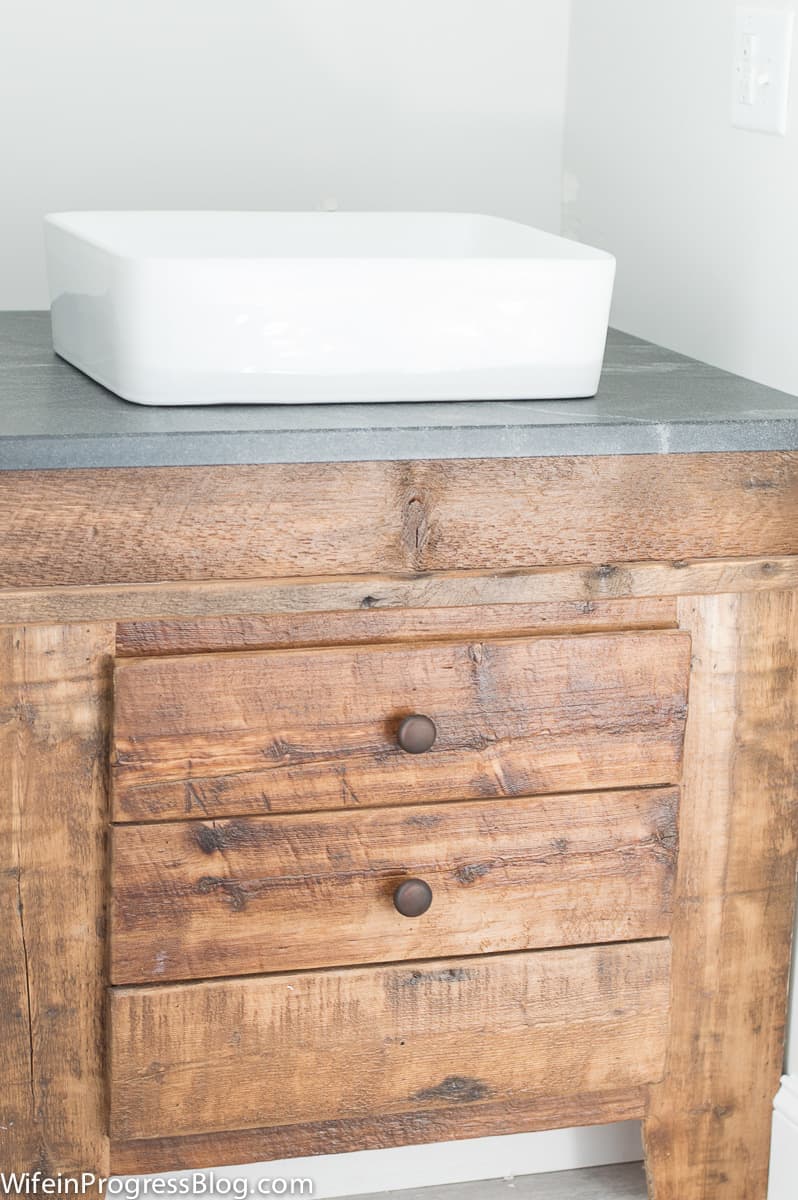 What Is Honed Granite?
While traditionally you may think of granite has having a high gloss sheen, the same buffing (or polishing) process is not applied to honed granite, instead giving it a low sheen that creates a more modern, soft look. This granite, called Jet Mist, has white veining so, along with the low sheen, it has the appearance of soapstone.
We had it cut from a remnant so with templating, cutting and installation it came in at $400. Not cheap but certainly worth it to get exactly what I wanted!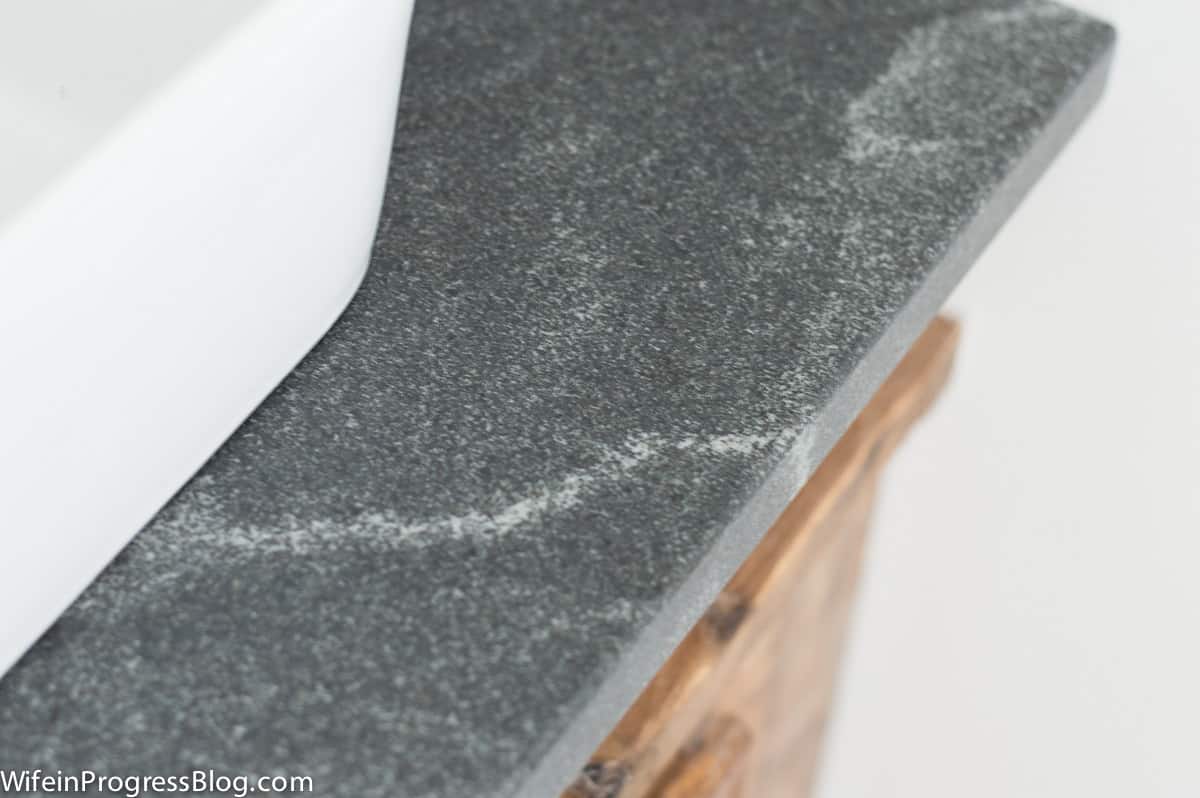 Isn't it stunning? Like I said, it has a similar look to soapstone, with beautiful veining throughout. But since it's granite it doesn't have to be oiled (which would make it darker). It's the perfect slate grate and ties the dark grout in the tiles, the weathered wood and oil rubbed bronze knobs all together.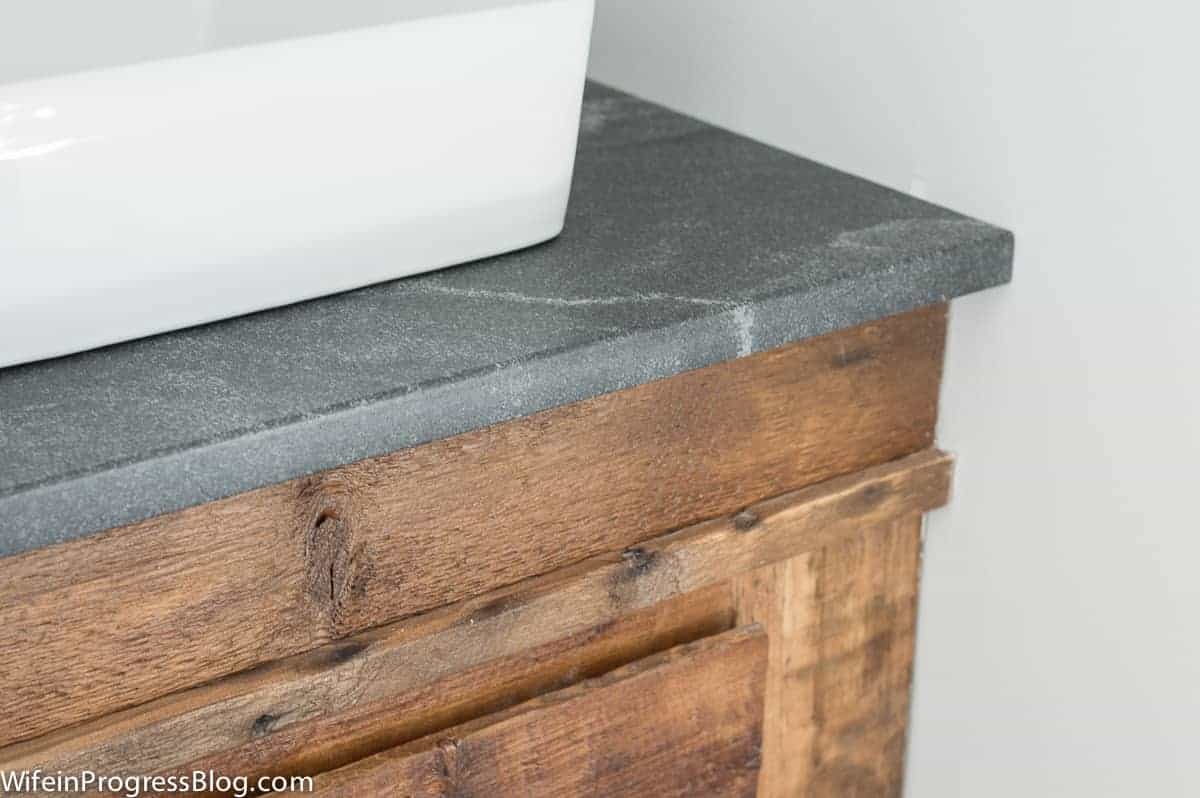 The plumber will be back tomorrow to finishing installing the sink and faucet and then all I need to do is decorate. I cannot wait to share the big reveal with you next week!
Need to catch up on all the Pink Bathroom Reno drama? All the previous weeks are below!
Week 4: It's All Starting to Come Together
Week 5: Buying All The Fun Stuff
Don't forget to check in with the other guest participants and see how their spaces are coming along!
Week 1 | Week 2 | Week 3 | Week 4 | Week 5 | Week 6 | The Reveal