Hello friends!
I am somewhat back in a routine after the birth of baby Conor and eager to get some DIY projects accomplished. First up for this spring is my Master Bathroom that is SORELY in need of a makeover.
Like the other bathrooms in our home, this one features a whole lotta really ugly tile, an old toilet and a horrendous built in vanity. It's also pretty tiny but since I'm the only one that uses it, the size doesn't bother me too much.
You may remember that it got a quick refresh last year (some paint, a new mirror and some new towels!) but that didn't do a whole lot to help the situation.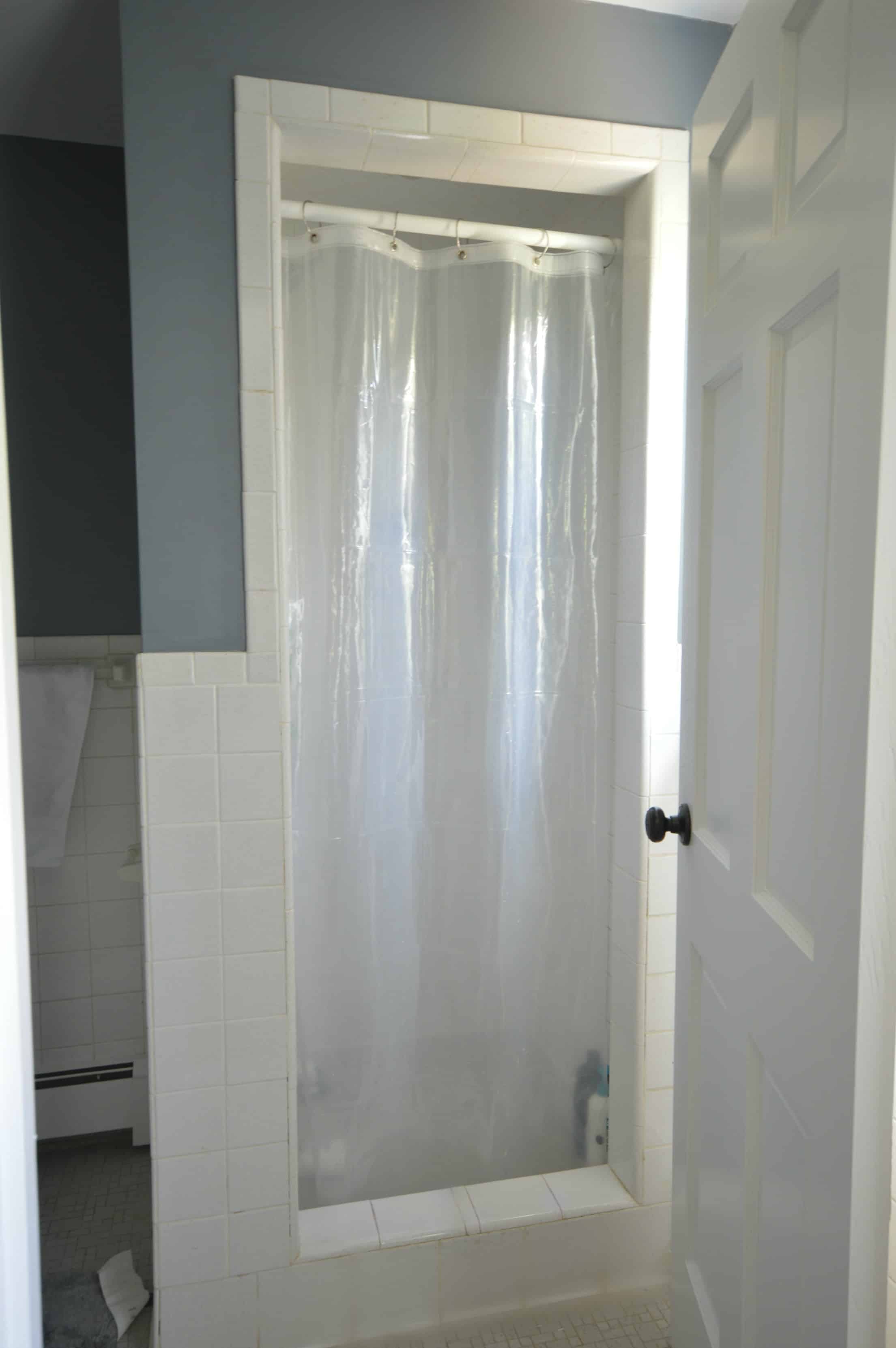 I'm so excited to say that I've got a pretty decent makeover planned that requires very little demo and should be done in a couple of weekends.
Here's what I'm thinking: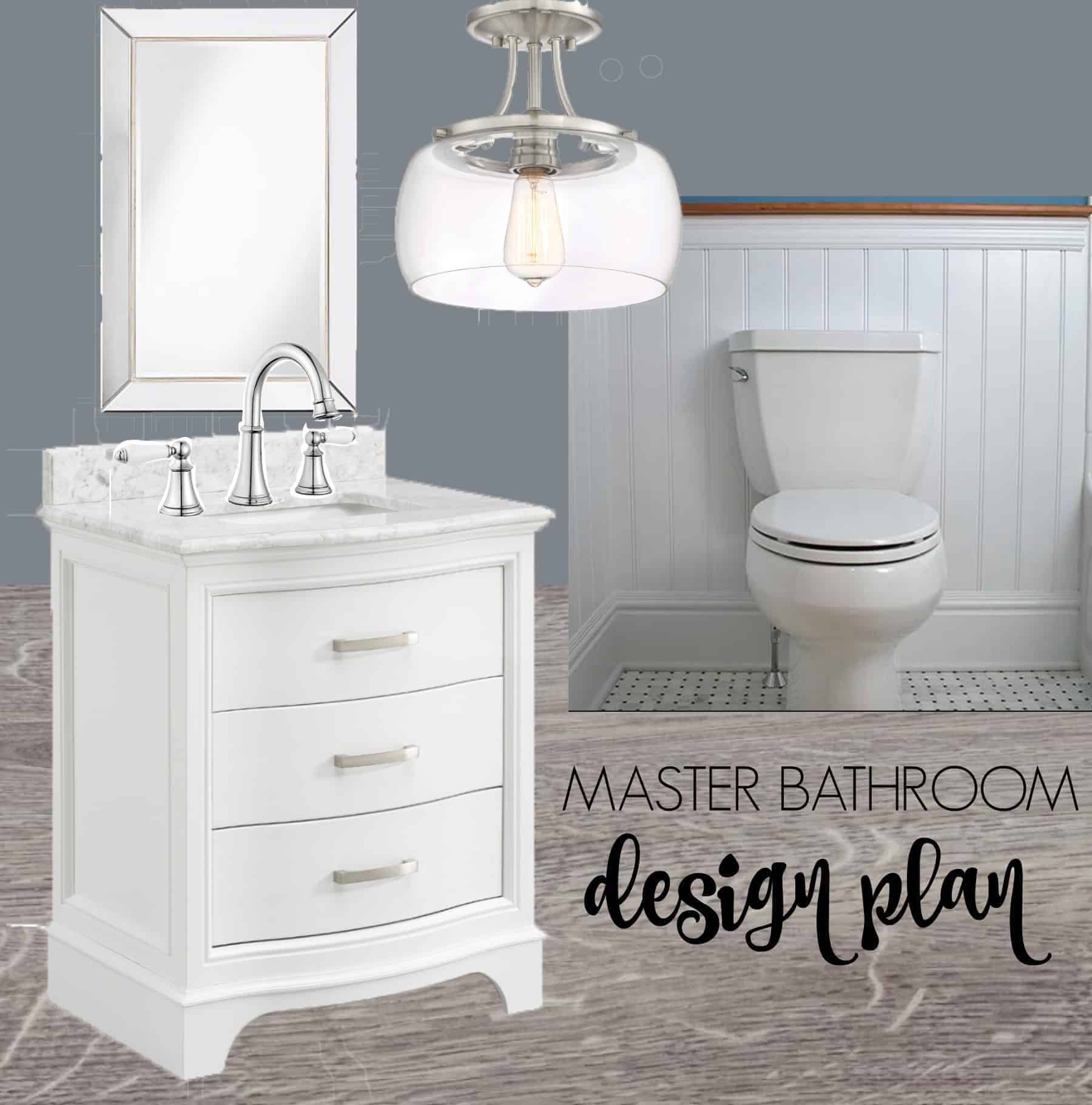 marble topped vanity / vinyl plank floor / faucet / light
We're going to keep the existing paint color (Sherwin Williams Serious Gray) and install vinyl beadboard where the wall tile is.I'm sticking to chrome finishes to complement the gray tones in the marble and the flooring. Instead of tearing up the floor tile and discovering who-knows-what, we've decided to use luxury vinyl planks instead. They are waterproof, float over the existing floor and are easy to install. The existing built-in vanity will be ripped out and replaced with this marble-topped beauty and a brand spanking new toilet will replace the nasty old one.
Finally, I'm hoping to also majorly tackle my eyesore of a shower – more on that tomorrow!
I'm so excited to get this space underway. What aspect of this makeover are you most excited to see? Let me know in the comments!