Have you seen these beautiful painted pumpkin pillows that Pottery Barn is currently selling? I LOVE them but have no intention of paying $40 for any pillow, no matter how gorgeous it is.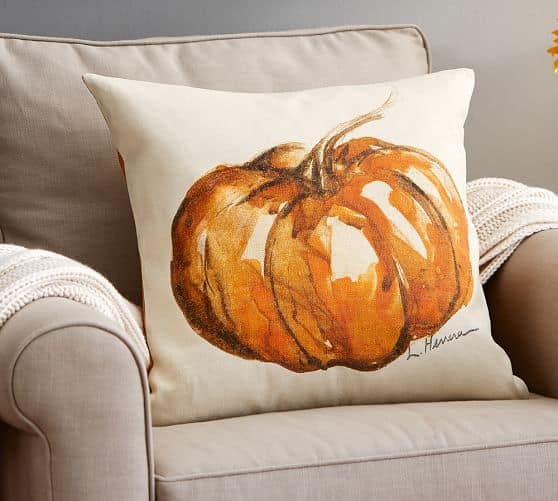 Instead, I came up with my own version of the Pottery Barn Painted Pumpkin Pillow that will only cost you $6 plus some printer ink. Did you notice them on the couch as part of my mini fall home tour?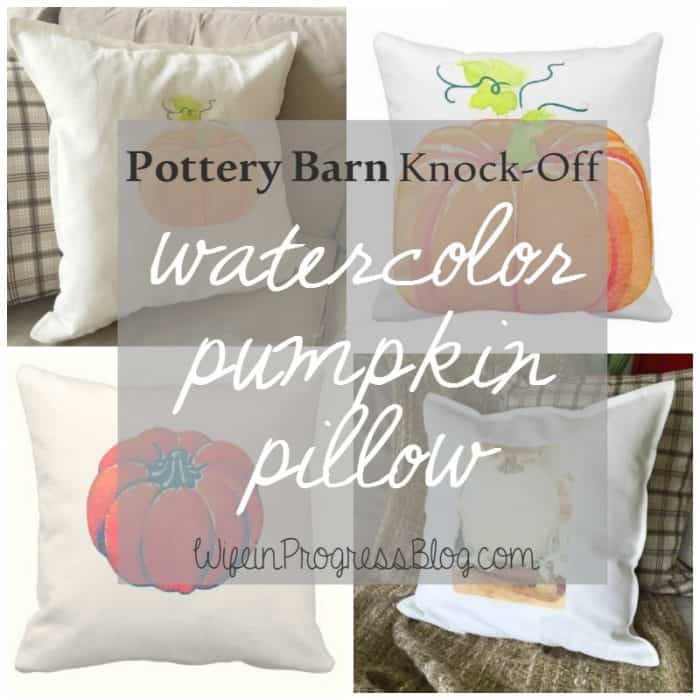 ---
What You Will Need:
IKEA GURLI Cushion Cover $4 ($3 if you're an IKEA Family Member)
Photo Transfer Paper (I used this type)
Plus: A printer, an iron, scissors and the Waterlogue app.
---
You're going to love how simple this process is.
Select and Print Image
First, decide on your image. You can download some free clipart or use what I've already created (I've pulled them into one PDF so that you can easily print them).
To get the watercolor effect you will want to download the Waterlogue app on your phone or iPad and watercolorize (yes, I just made that word up) your picture.
At this point I usually email the picture to myself so that I can edit/print from my computer.
Print your image on the transfer paper using the mirror setting. You can also flip the image using most image editing software.

Cut out the transfer. This is important if you're not doing a full page transfer. If you don't cut it you will have a box outline around your image.
Prepare Pillow Cover
Turn your iron to the highest cotton setting. Do not use steam.

Iron the cover until all the creases are gone.
Place the printed image face down in the center of your pillow.

Slowly iron left to right, up and down for 60 to 90 seconds.
Let cool for 2 minutes.
Slowly peel off the transfer. If the edges are peeling up, the transfer process needs to be repeated.

That's it!
---
You can play around with this to get the effect you want. I used free clipart as well as a picture of my fall centerpiece on my pillows.
This print is a photograph of my fall centerpiece! Download all the prints I used here.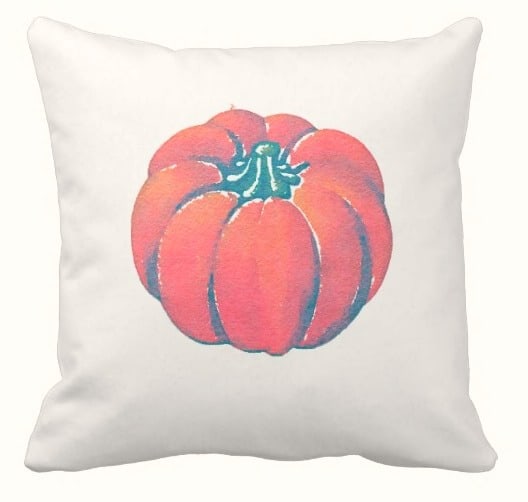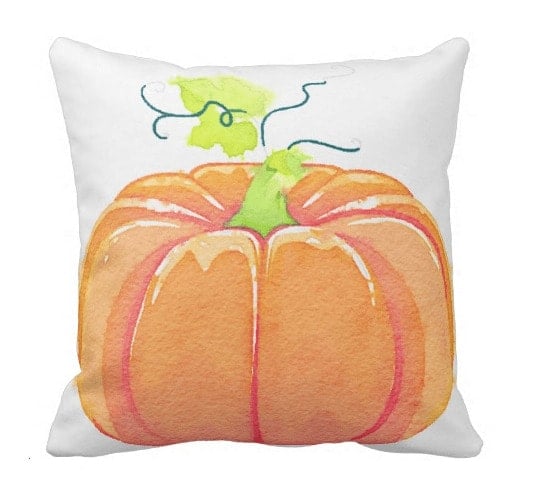 This oversized print was achieved using a much smaller pillow
Is this a project that you're going to give a try? I hope you will share your results with me if you do!