I love the current copper trend but many of the accessories that I love are crazy expensive. I recently came across some copper end caps while walking through my local Lowe's and instantly knew they were the perfect size to make some pretty copper tealight holders.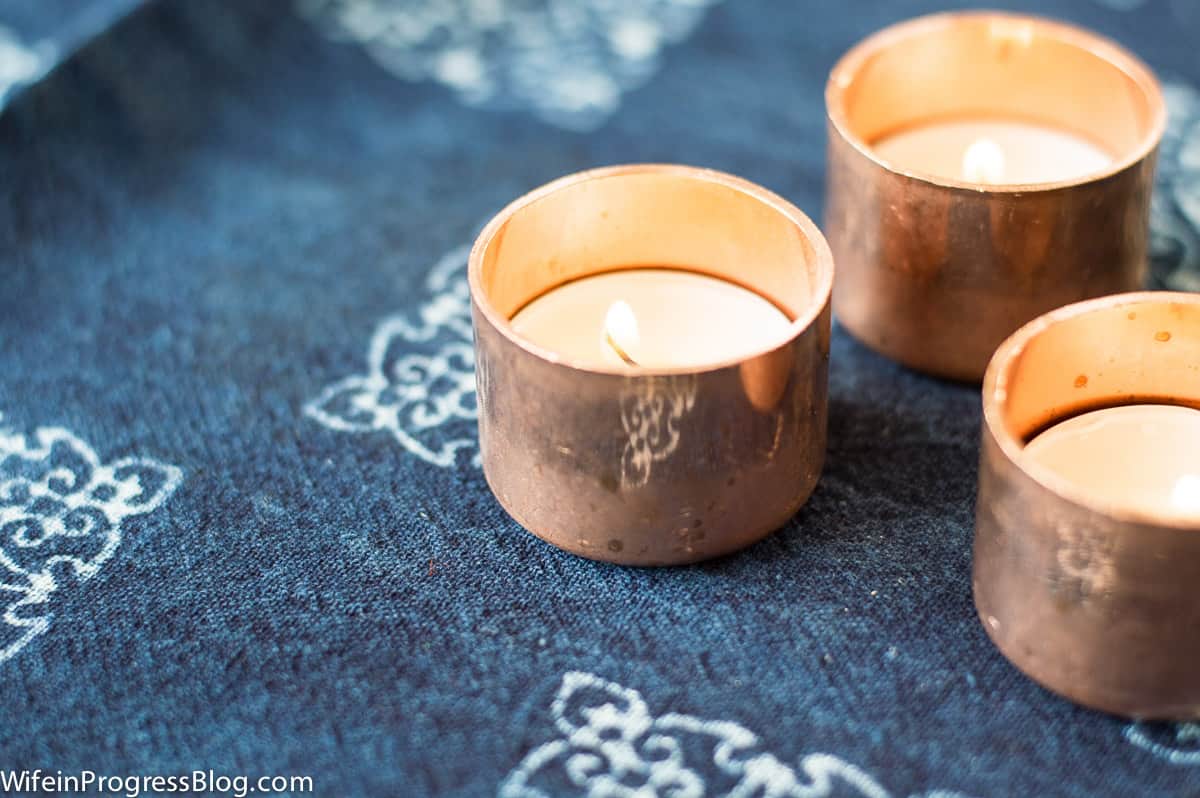 And they only cost me a few dollars!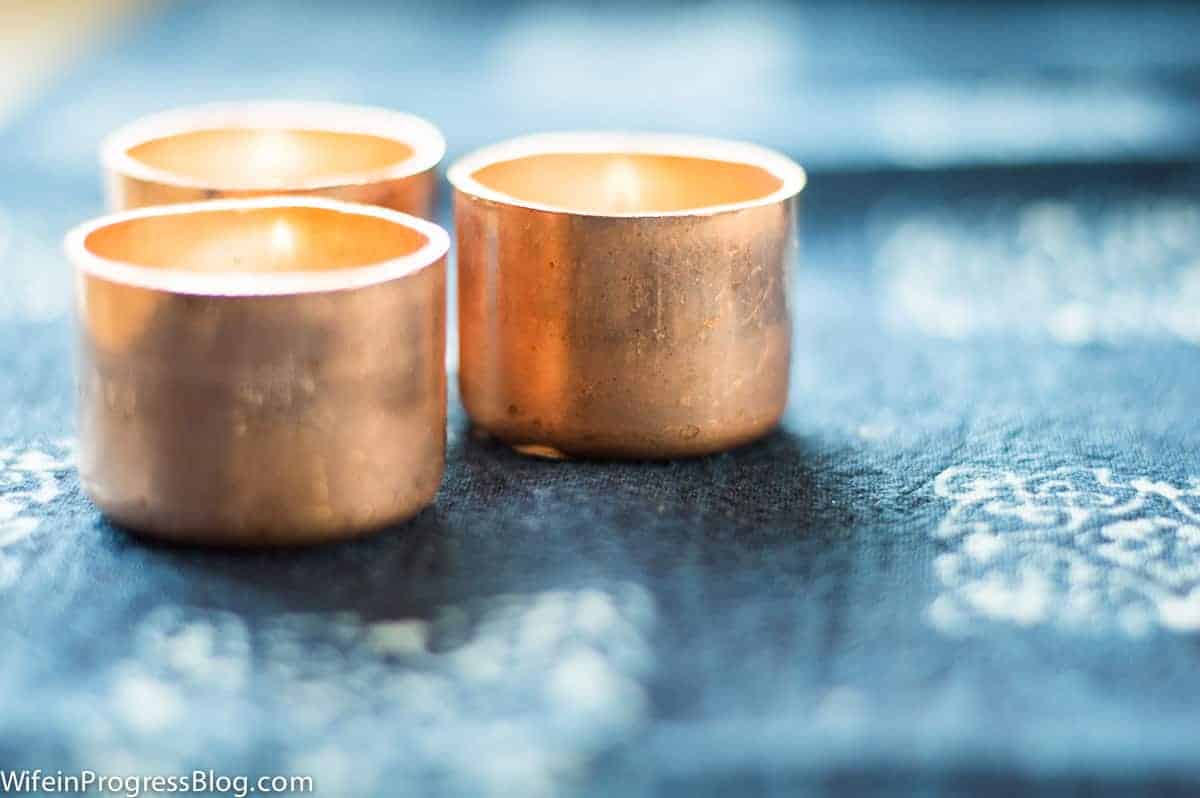 I called this post "DIY" tealight holders…but there's really no DIY to it. You just buy the end caps and pop the tealight candles in. It couldn't be any simpler!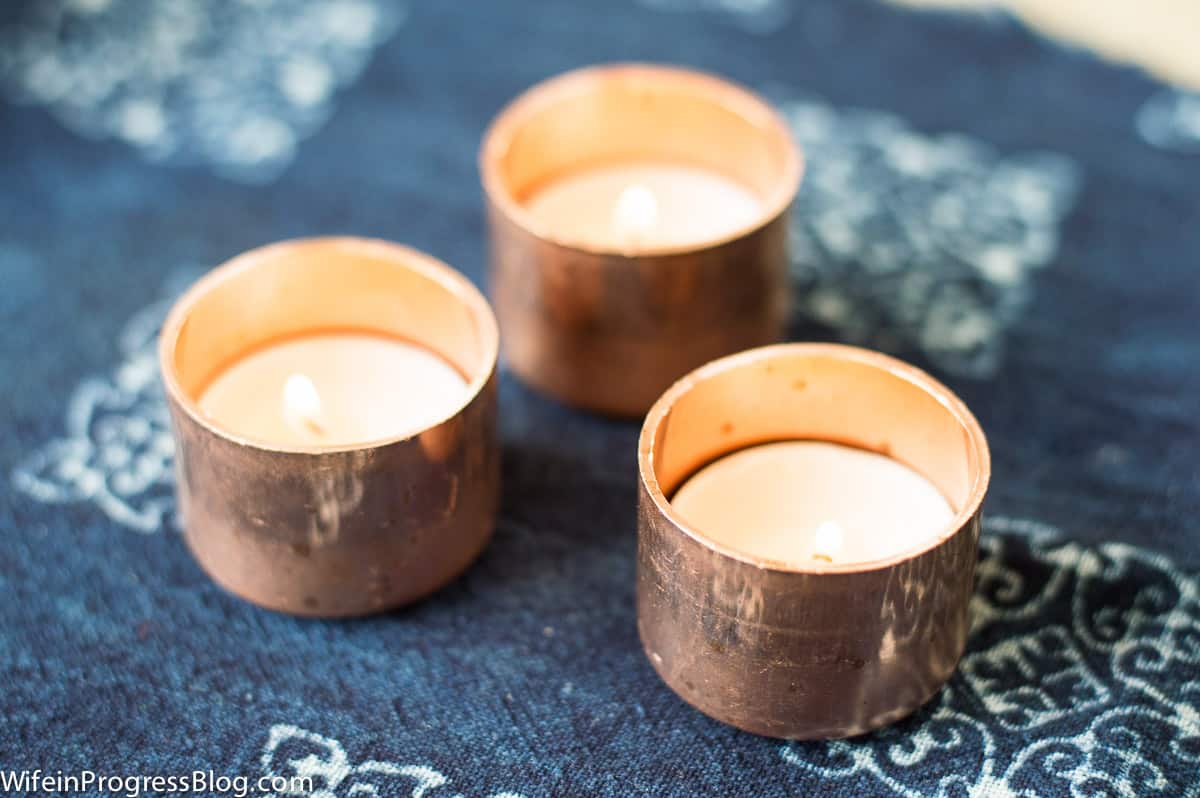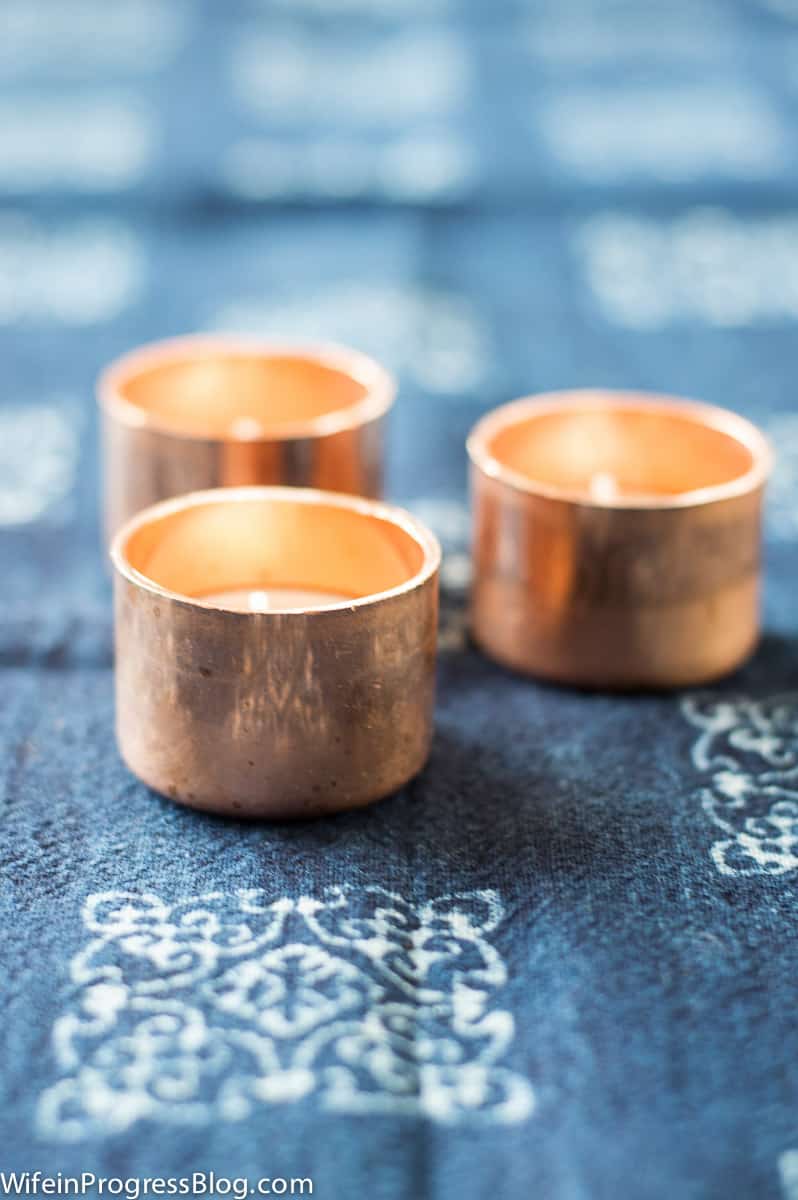 That's the BEST kind of DIY in my opinion!