Sage and Dark Green paint colors are trendy in 2020. I've never personally been a fan of green walls until this color trend came along. In fact walls, cabinets and trim all look amazing in these moody yet peaceful shades of green.
Another reason these colors have gained popularity, is that they look wonderful with wood trim and oak cabinets.
Whether you're looking to add an accent wall, paint a full room and add some color to your kitchen cabinets, one of these popular shades of green paint is sure to speak to you!
Sherwin Williams Clary Sage
If the darker greens are too dramatic for you, Sherwin Williams Clary Sage may just be the perfect green. It's soft, peaceful and inviting. Clary Sage is a great wall and cabinet color, but looks really beautiful as a front door color, too!
Sherwin Williams Retreat
Retreat is a slightly grayed-out sage green that adds a modern look to any space.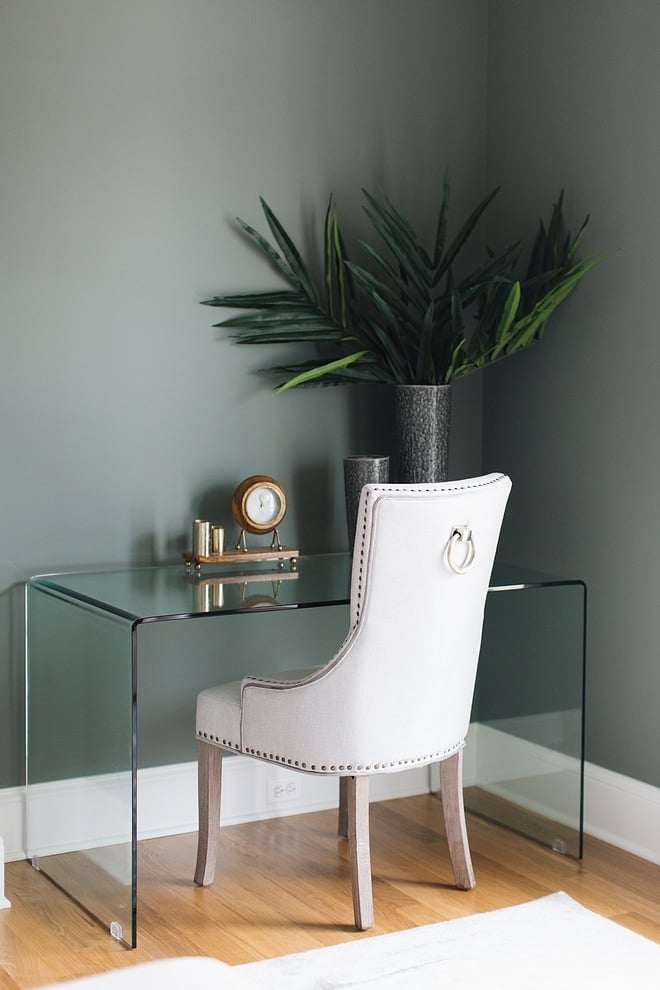 Benjamin Moore Essex Green
Essex Green by Benjamin Moore is the perfect shade of dark hunter green for an accent wall. It looks amazing paired with warm woods and leather, and is a color that appeals to both men and women.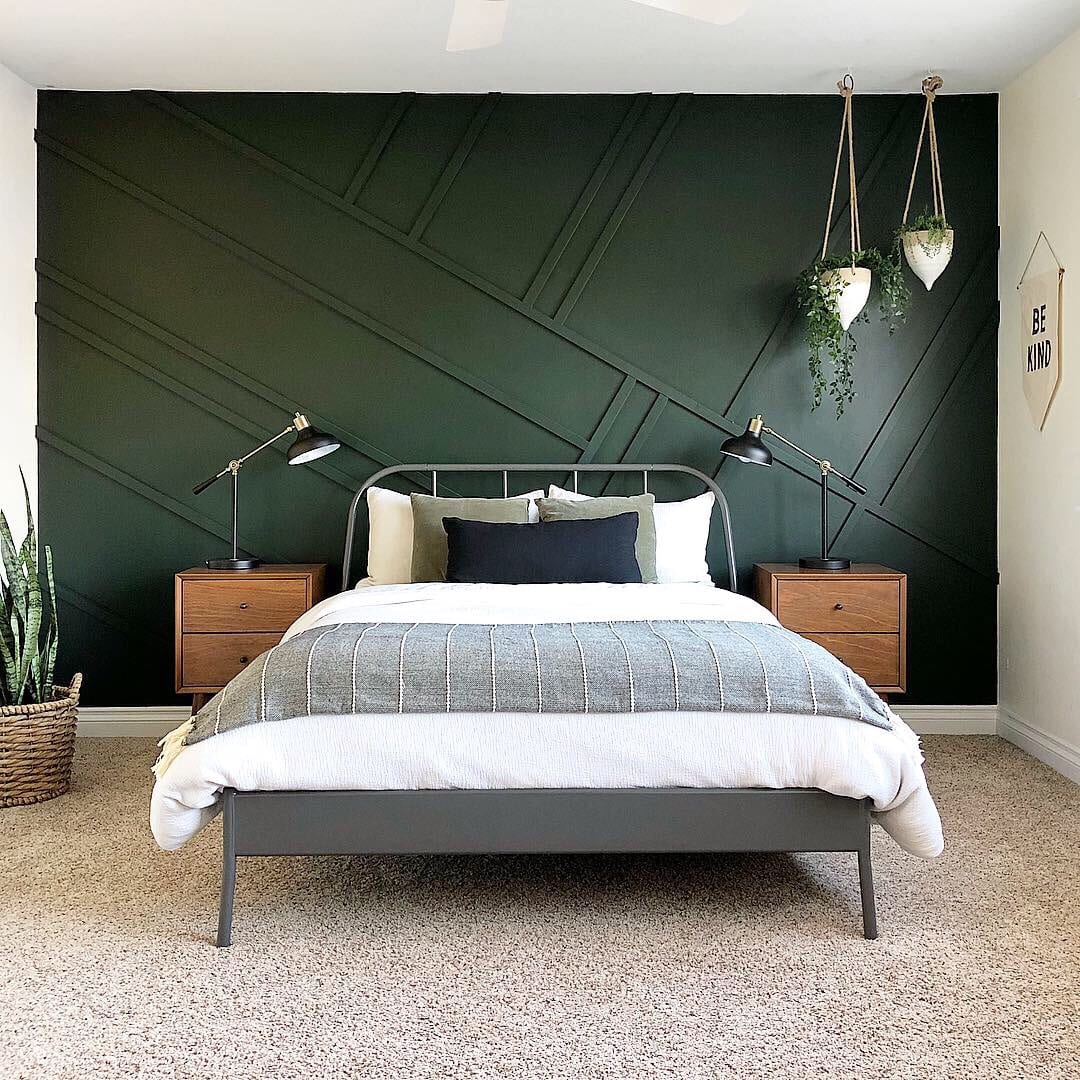 Benjamin Moore Salamander
Salamander is the darkest of the greens that I'm featuring today. It's a perfect compliment to honey oak furniture, trim and doors and adds drama and moodiness wherever it's painted.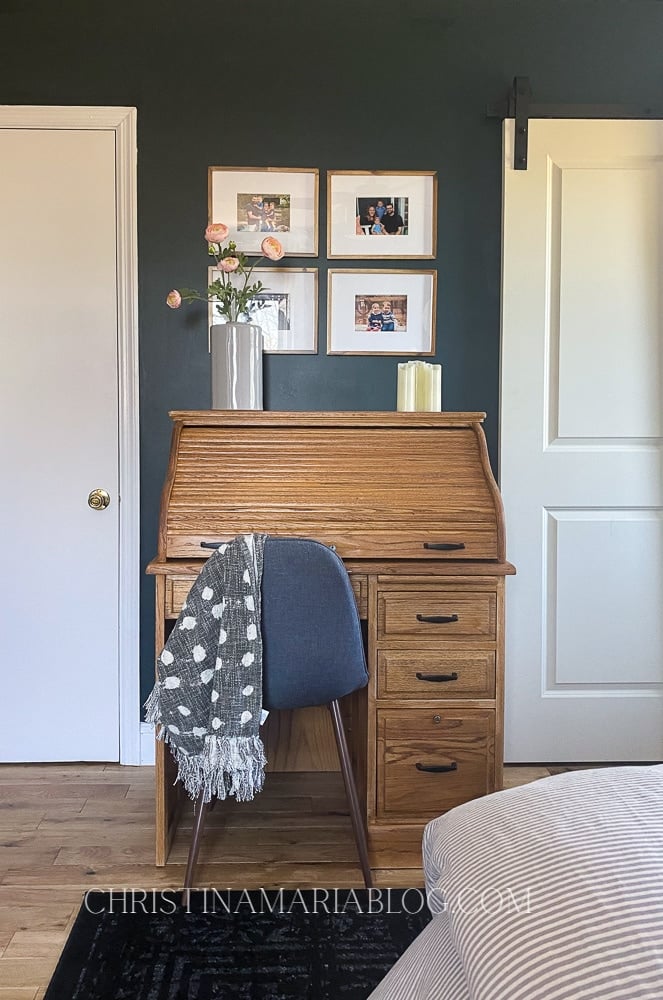 Benjamin Moore Backwoods
While Backwoods is still a dark green paint color, it has a fresher appearance to it. It works well alongside Benjamin Moore White Dove to create a wall board and batten wall treatment, but would also be beautiful as a cabinet color or on a full wall.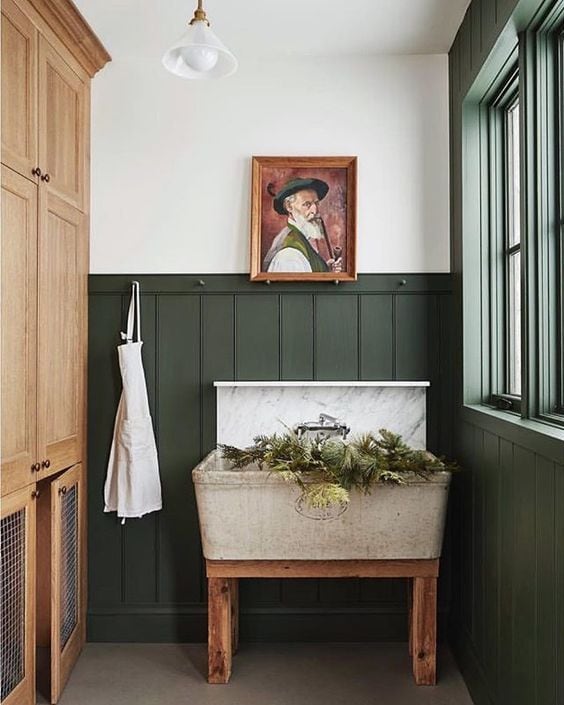 Dunn Edwards Black Spruce
I don't usually feature Dunn Edwards paint colors, but I couldn't pass up the opportunity to showcase these green kitchen cabinets. This shade of green looks perfect with the warm brass cabinet hardware and clean white countertop and backsplash.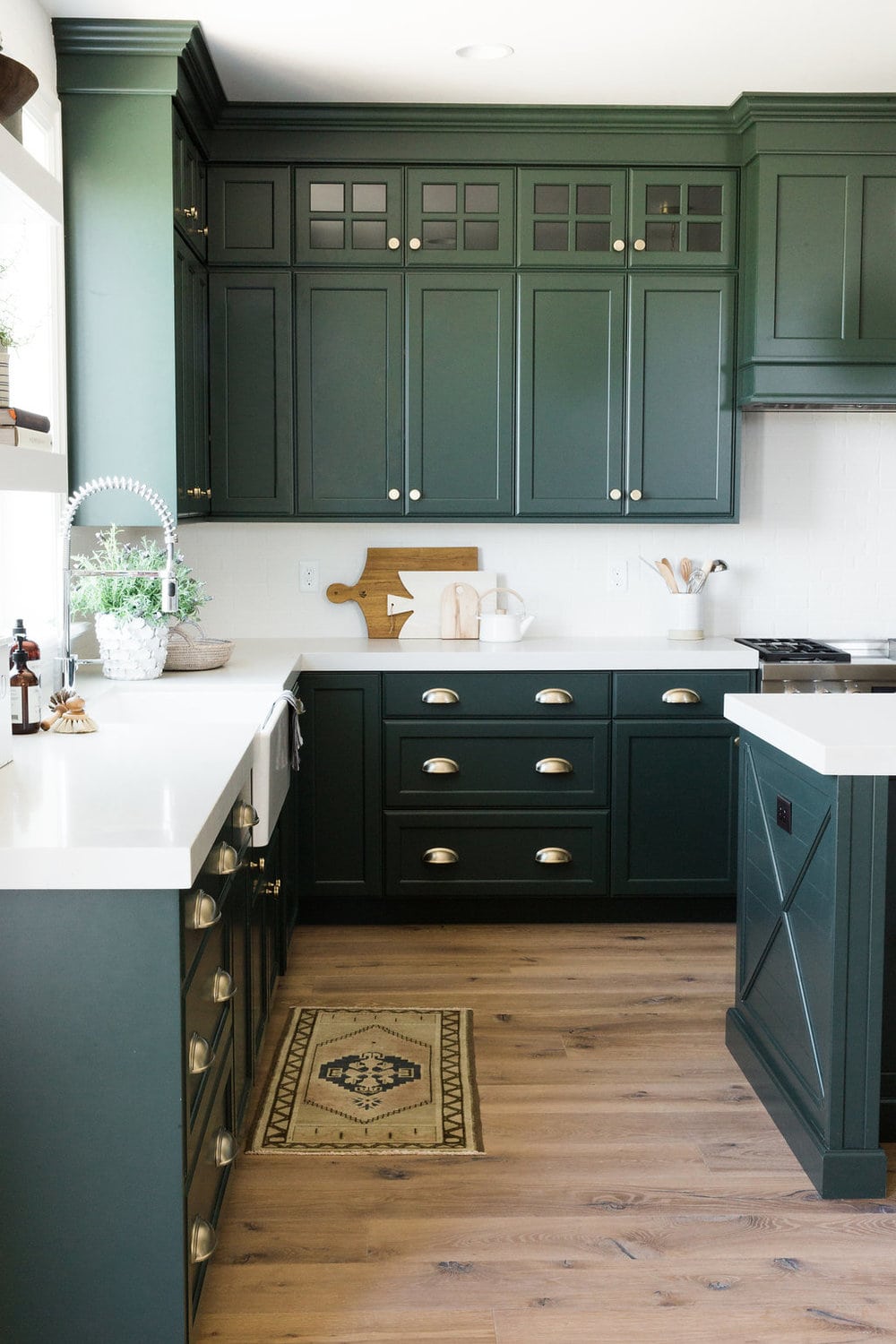 Benjamin Moore Chimichurri
How amazing does this green paint look with the brass faucet and hardware? Lots of light makes this paint color really pop, but don't be afraid to use it in a darker space to add a moody vibe, too.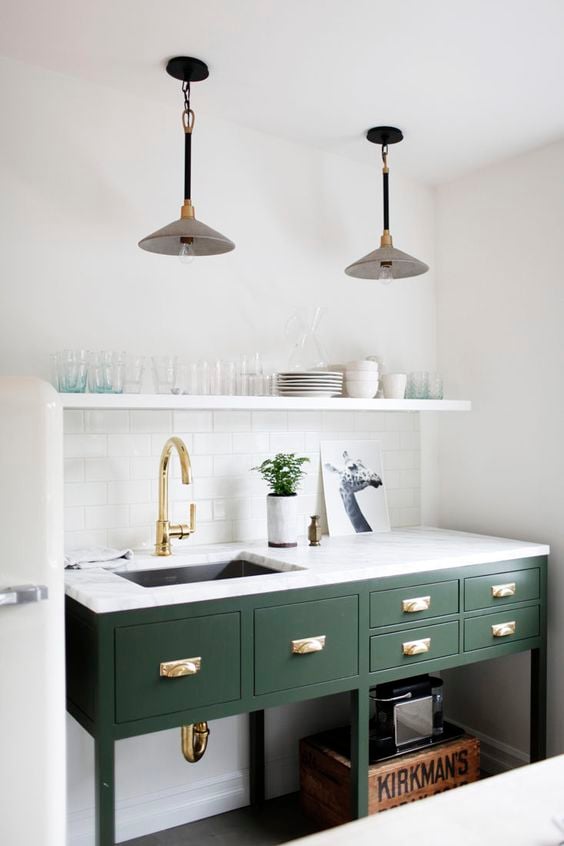 Hopefully you've found your perfect shade of green paint for your next project, whatever it may be. If you have a favorite shade of green that I've missed, be sure to let me know in the comments so that I can add it to the lineup!