This past Monday we closed on our Dream House! Yup, we made the big leap and purchased a new-to-us home!
As you already know, we moved into an apartment in September after we sold our first house. We were planning on staying in said apartment until the spring, but alas, when the right house comes along you just have to jump on it!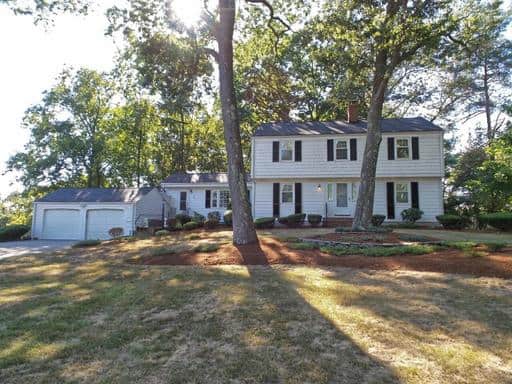 Here she is! A 1960's center entrance colonial. All 2,800 sq ft of her. The yard is HUGE – its's over six-tenths of an acre and chock full of oak trees. Three in the front but around 20 in the back. Needless to say, we need to get rid of a few of them :-)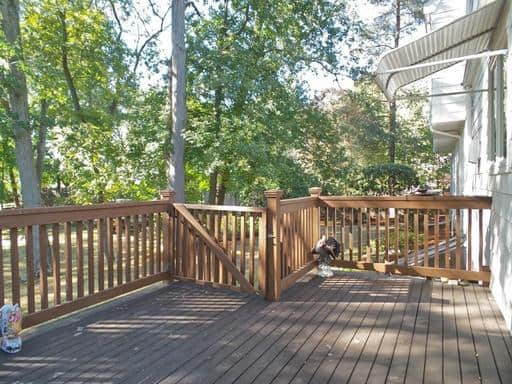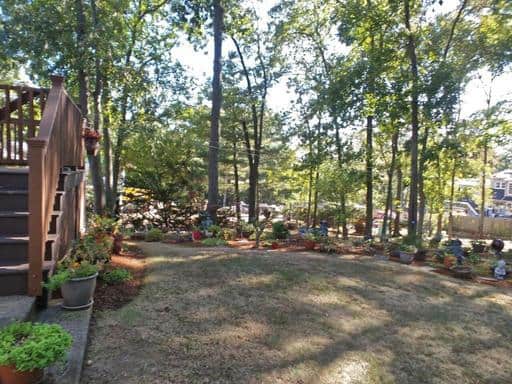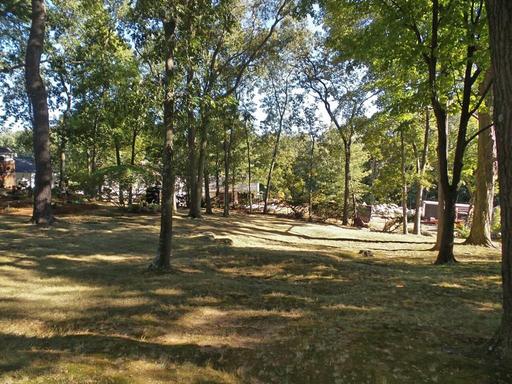 The house was built in 1960 and has only had one owner – a lady and her sister. They took exceptionally good care of the place so although it's quite dated, it's in great shape.
By the way, these are the listing pictures along with a couple of iphone pics from during our home inspection. It looks a lot brighter and bigger now that it's empty and all the drapery and furniture have been removed.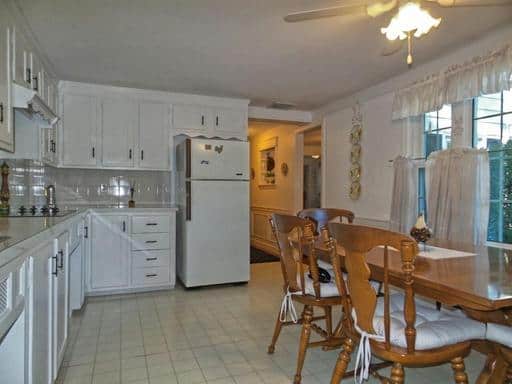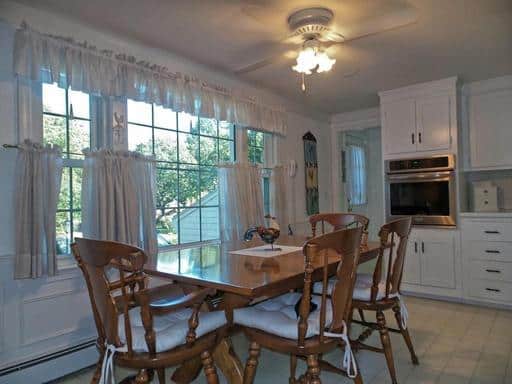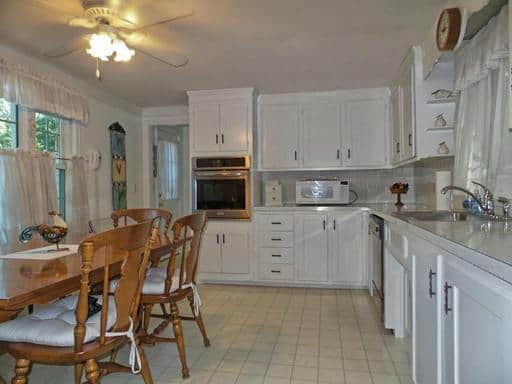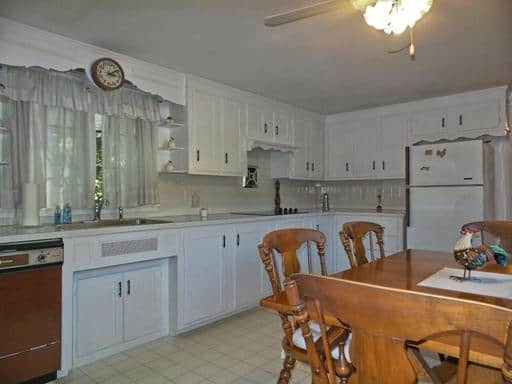 Let's play a game called Spot the Roosters. The previous owner easily had 1,000 rooster ornaments and pictures throughout the house and yard. Take a shot every time you see one ;-)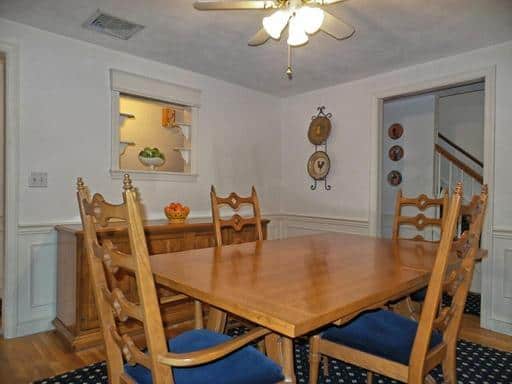 Here you can see some of the great character this home has. The majority of the first floor has this beautiful wainscoting and it extends to the upstairs landing, too.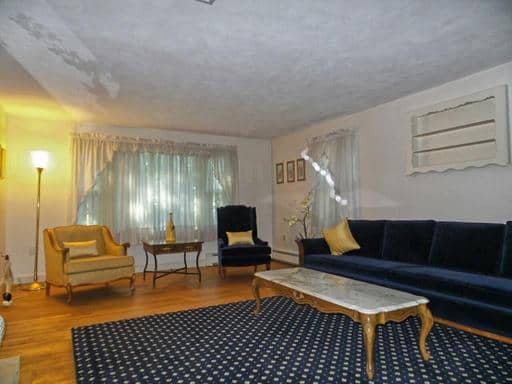 We've never had a front to back living room before so this will be a whole new decorating challenge for me. I think we're going to need a bigger couch!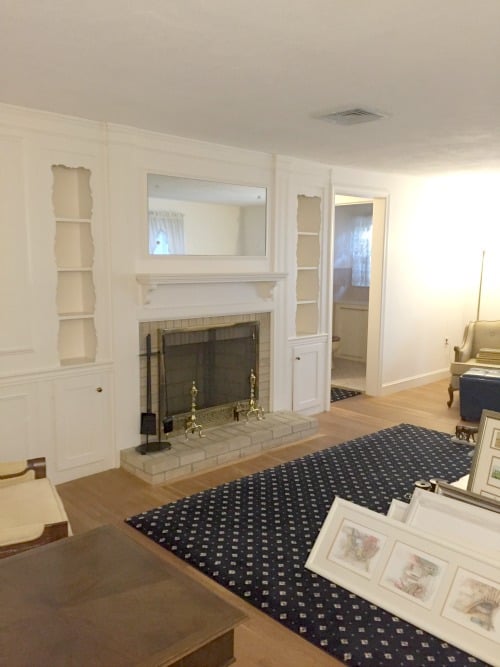 I can't wait to get my hands on this fireplace and give it a modern makeover!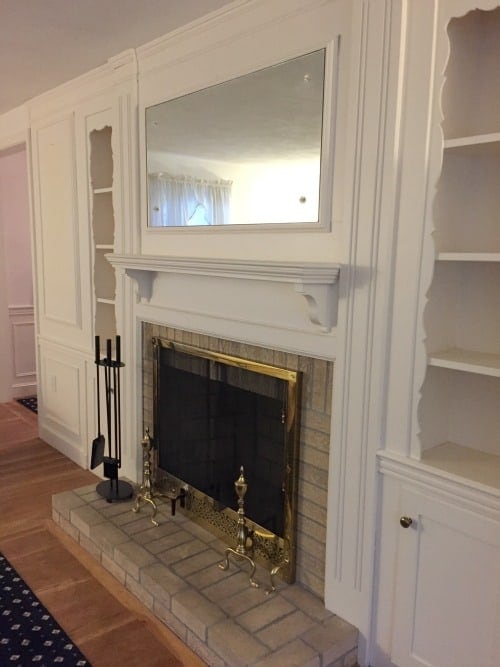 There's a small den area and a powder room on the first floor as well as laundry/mud room area.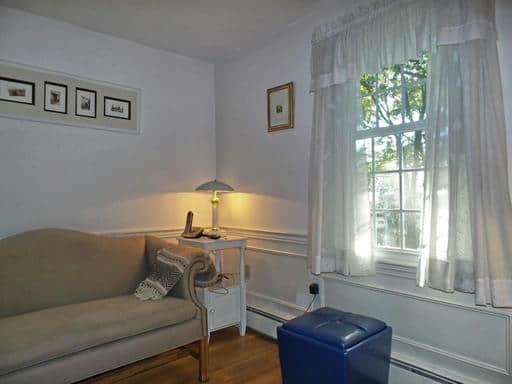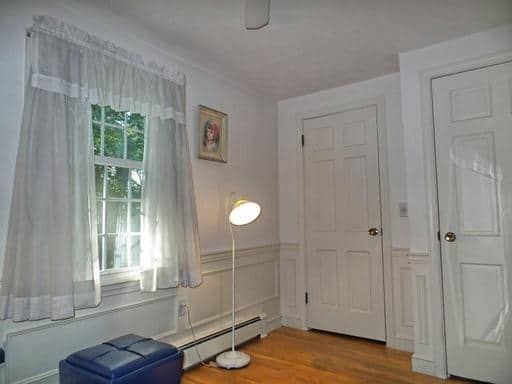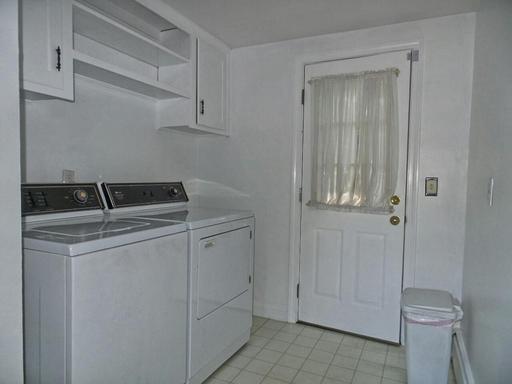 The second floor has 4 bedrooms including a master suite.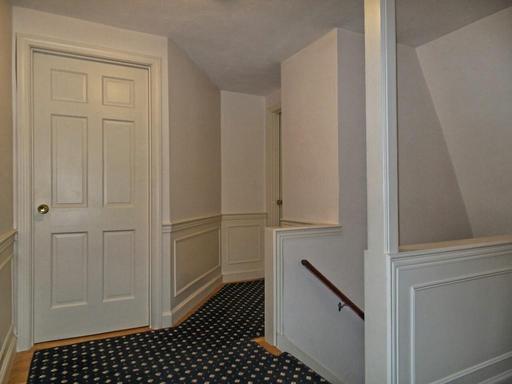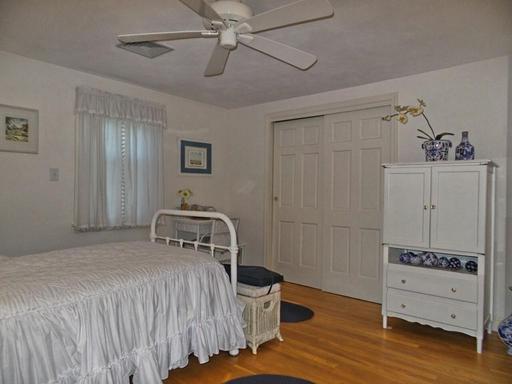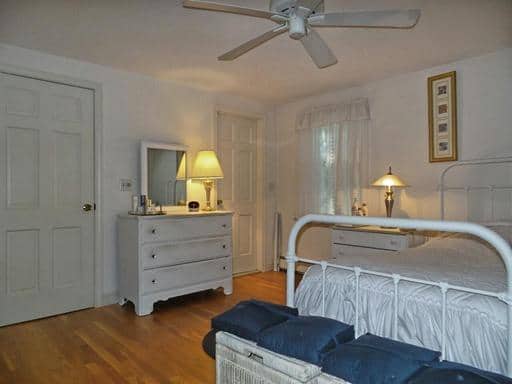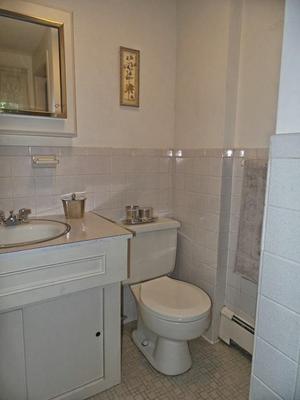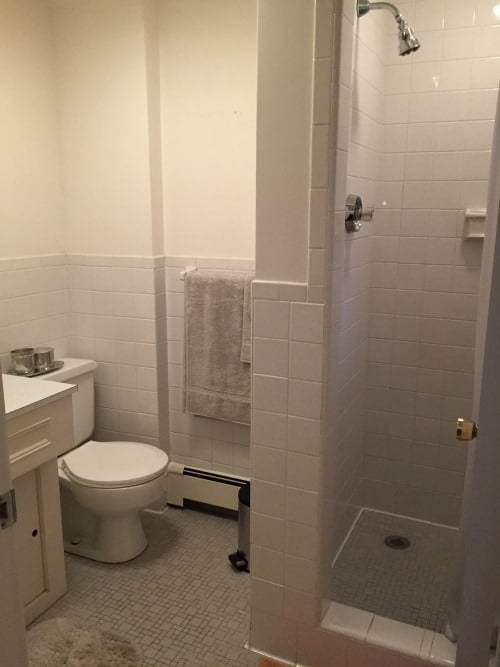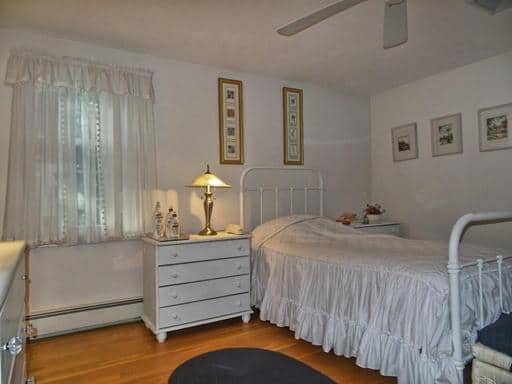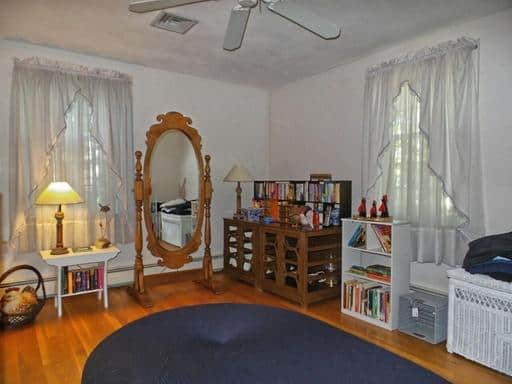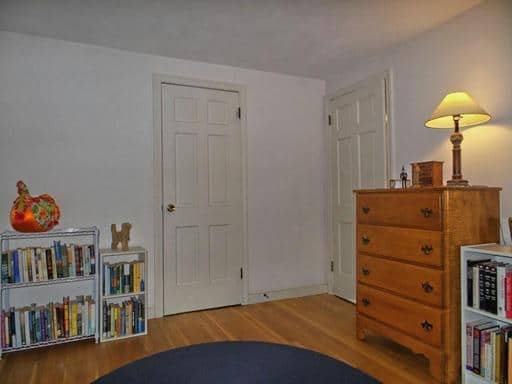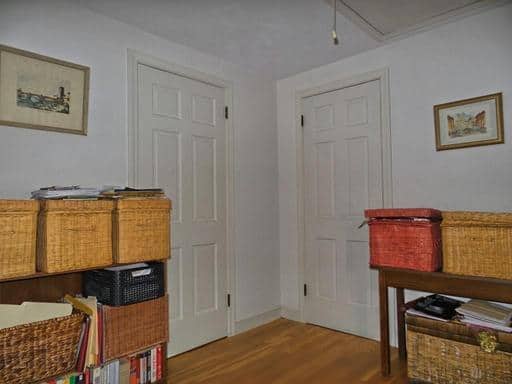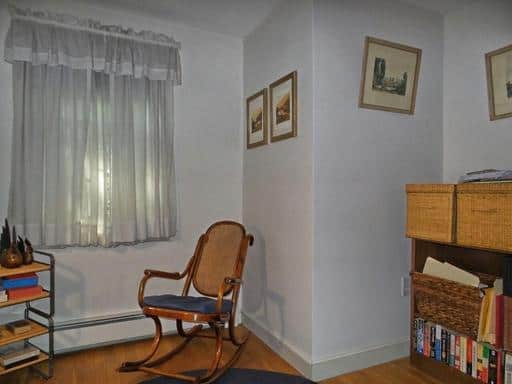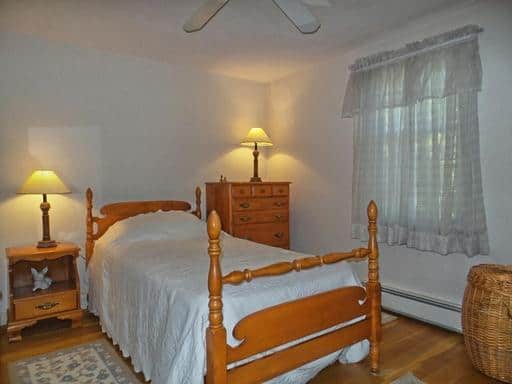 We also have a retro pink bathroom. Everything is pink, the bath, the sink, the wall and floor tiles and the toilet. Our home inspector told us that in older homes like this the tile was usually installed directly into a concrete mortar and wire mesh base. Basically meaning there's a good chance we're not getting it off without removing the dry wall with it. Fun times!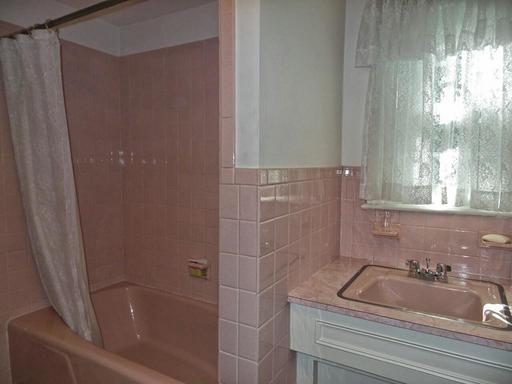 Did I mention that we have a telephone room? Yeah we're a big deal! ;-)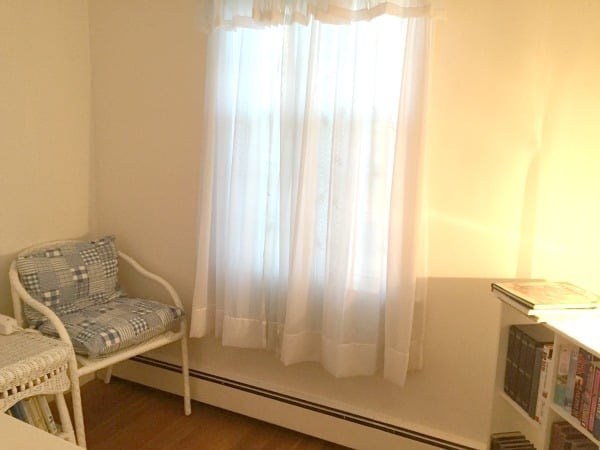 We also have a partially finished basement, desperately in need of a makeover!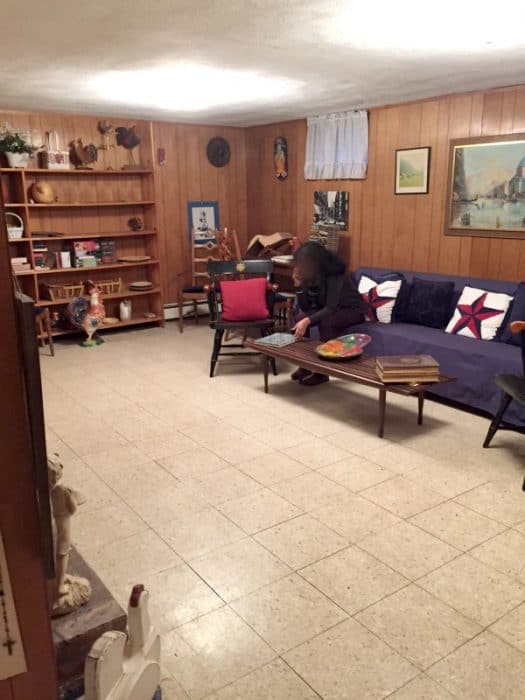 That's the grand tour!
Currently, we are having all the floors refinished and stained so that's the first item checked off my list. I'll share before and afters once it's all done.
We have a lot of work ahead of us to get this house up to our my standards but I'm very excited for all the projects to come! I'm hoping you'll stick around to see how we transform this house into our dream home :-)