There is in fact a fifth wall in your home - and it's one that's often neglected. This fifth wall that I speak of is in fact the ceiling! Adding interest up there can be a really show-stopping way to take your room to the next level.
I recently wrote a post all about adding architectural interest to a builder basic home and briefly mentioned ceilings. But many of you wanted more ideas as more often than not, ceilings have not even come into your thought process as you think about adding character to rooms in your home.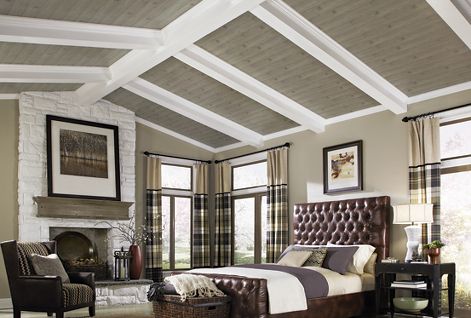 Wood Plank Ceiling
Today I'm going to share some fabulous products from Armstrong Ceilings that are going to give you a major case of "I want that!". Whether you have low ceilings, high ceilings or (lucky ducks) vaulted ceilings, there's a product for you. Yes! Us low ceiling folks can also add interest to the fifth wall!! Oh and how about covering that nasty popcorn texture you've got going on up there? With products like what I'm about to share, you can skip the messy scraping and get straight to enjoying a beautiful ceiling!
When used as an architectural detail, plank ceilings help define a space, often becoming the focal point of a room by introducing visual texture and subtle contrast. - Armstrong Ceilings
Options For Low(er) Height Ceilings
Like I just mentioned, we don't want it to feel like your ceiling is looming down on top of you. Adding character is great but not at the expense of claustrophobia, right?!
My favorite options for lower height ceilings are the beadboard and white wood planks from the WoodHaven Line.
White Beadboard is traditionally applied to walls (see my bathroom), it's actually really stunning on ceilings too. Because it's visually narrower than wood planks it works well in smaller spaces as well as bigger spaces. The white, slightly reflective finish, helps to bounce light around the room which is why it is also a great choice for lower height ceilings.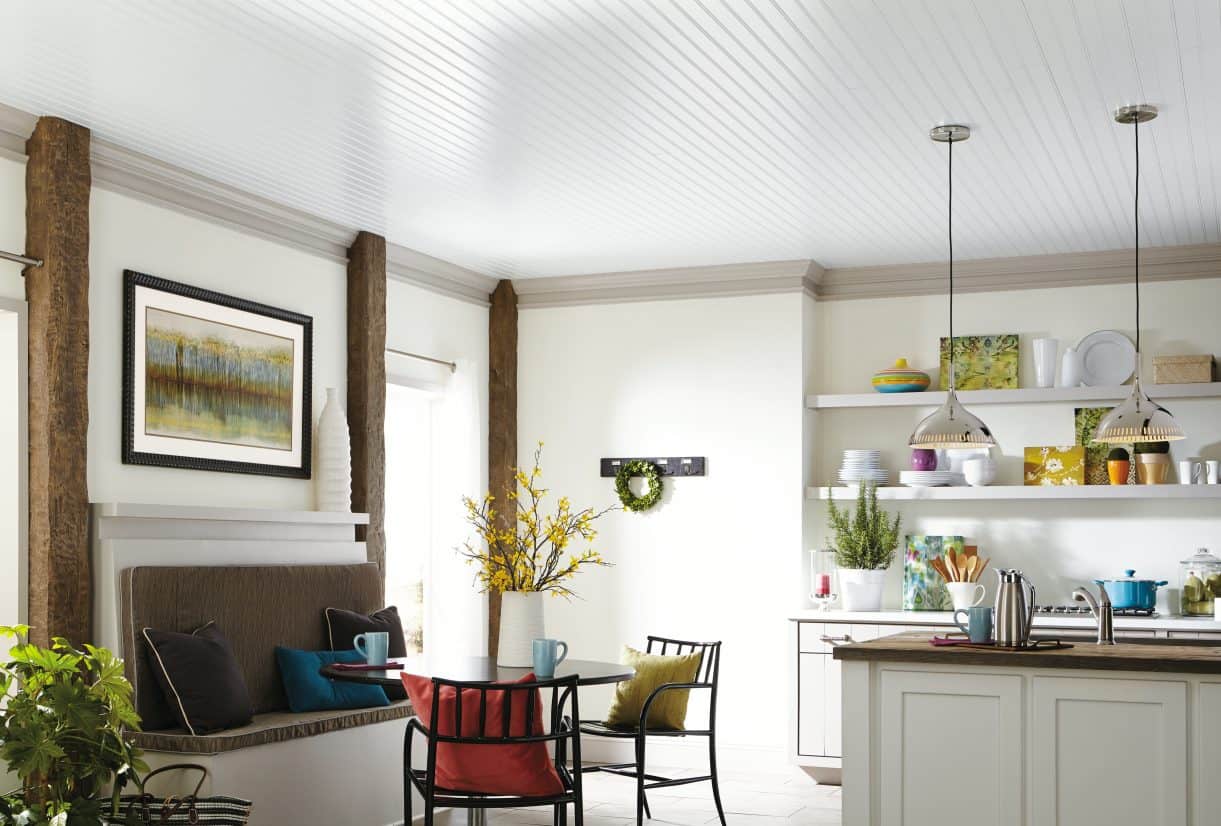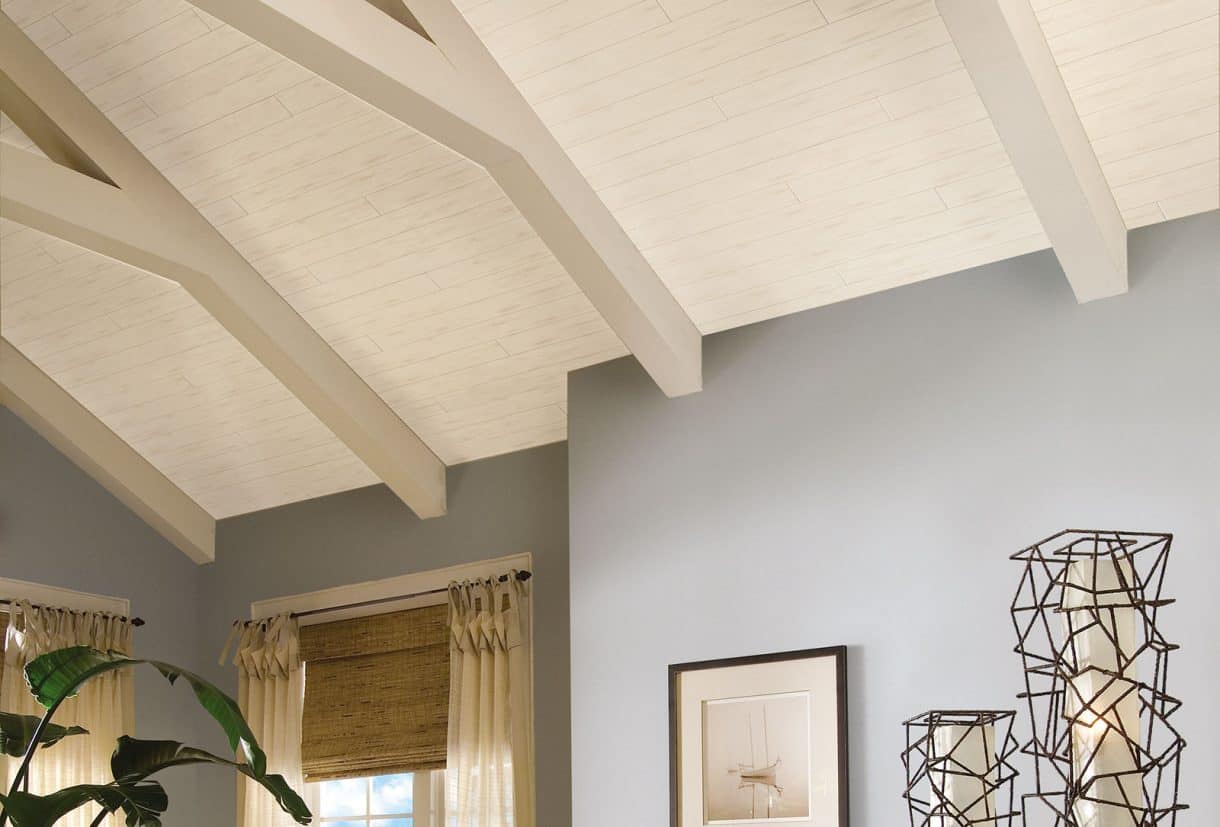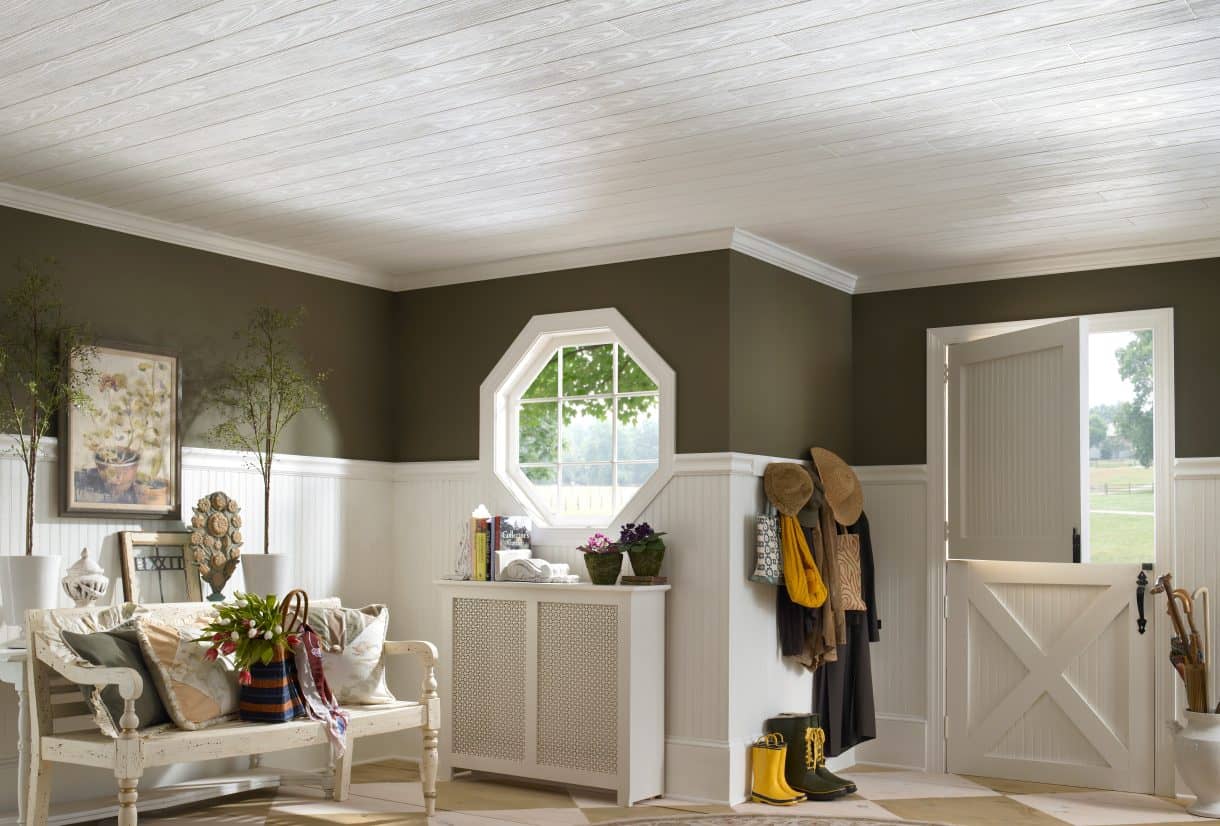 For a little more of a farmhouse or rustic touch, the Country Classic plank is the perfect choice. It's a wider plank with a rustic grain that really give it that cute country feel.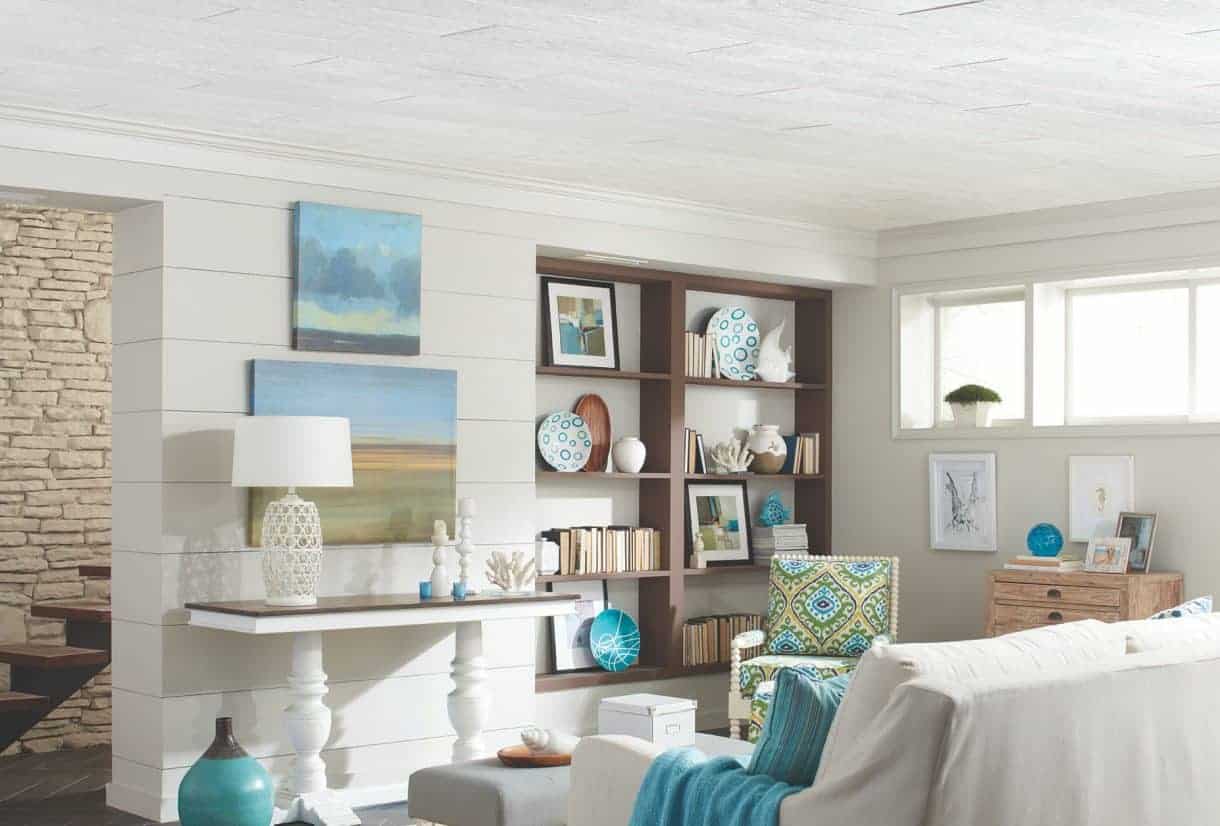 When it comes to decorating your home, ceilings deserve equal consideration if you want to complete the look of a room. Planks are a beautiful and easy way to upgrade a ceiling, even on a budget. - Armstrong Ceilings
Tall or Vaulted Ceilings
You guys can pretty much do whatever your heart desires thanks to those wonderful tall ceilings! Use the planks or beadboard to match your decorating style or completely contrast with what's already happening in your space.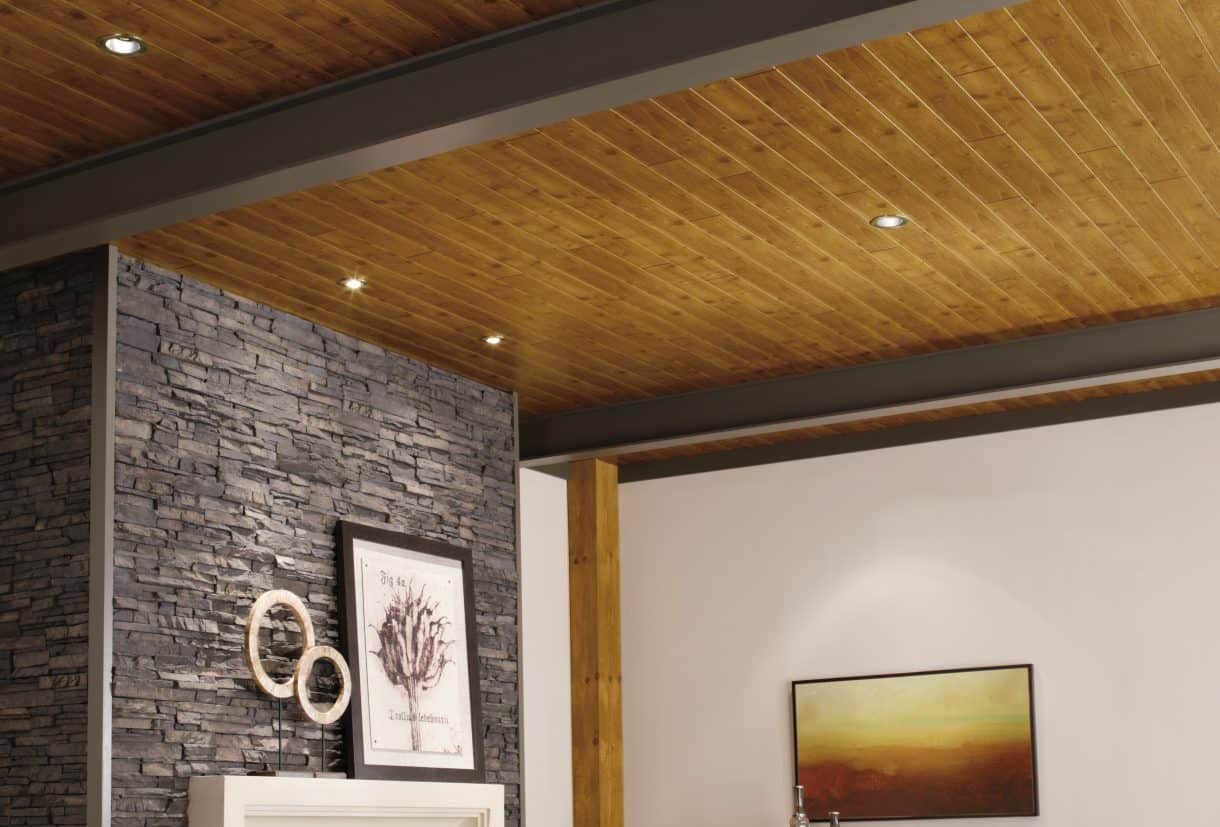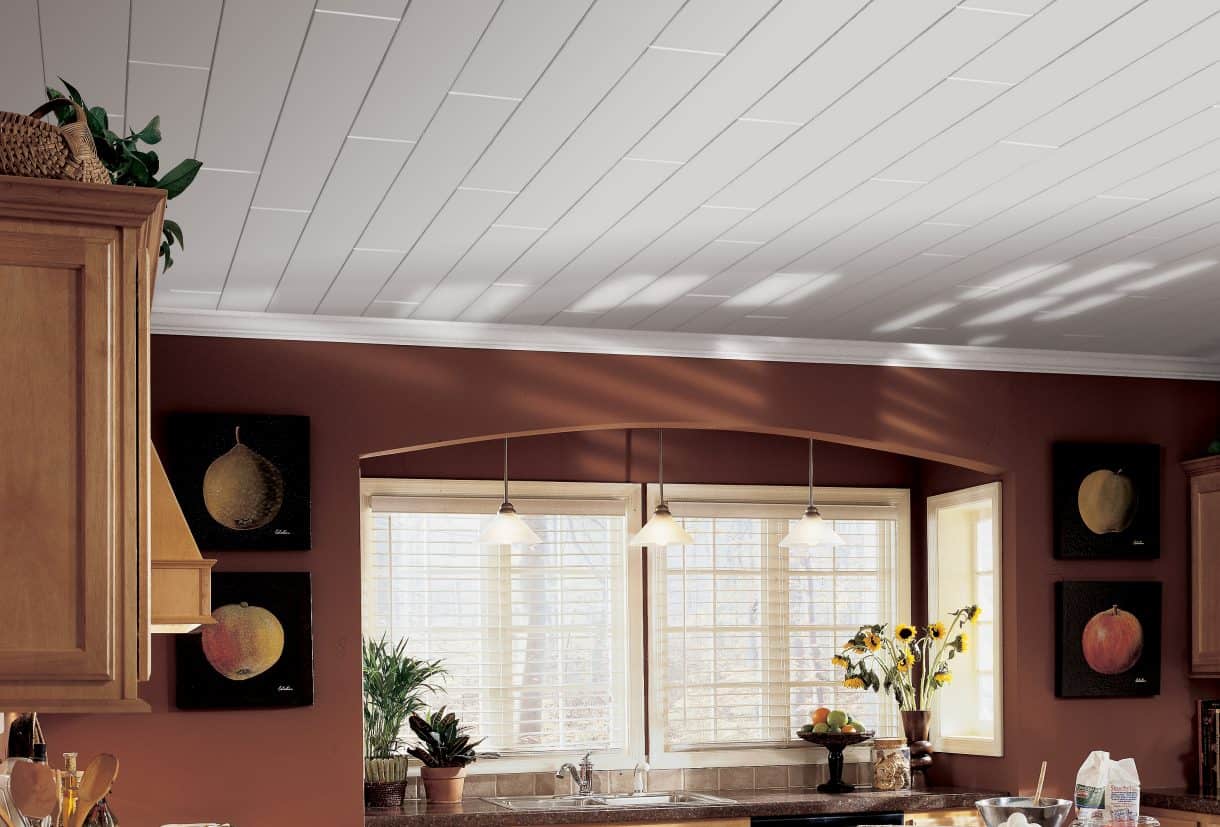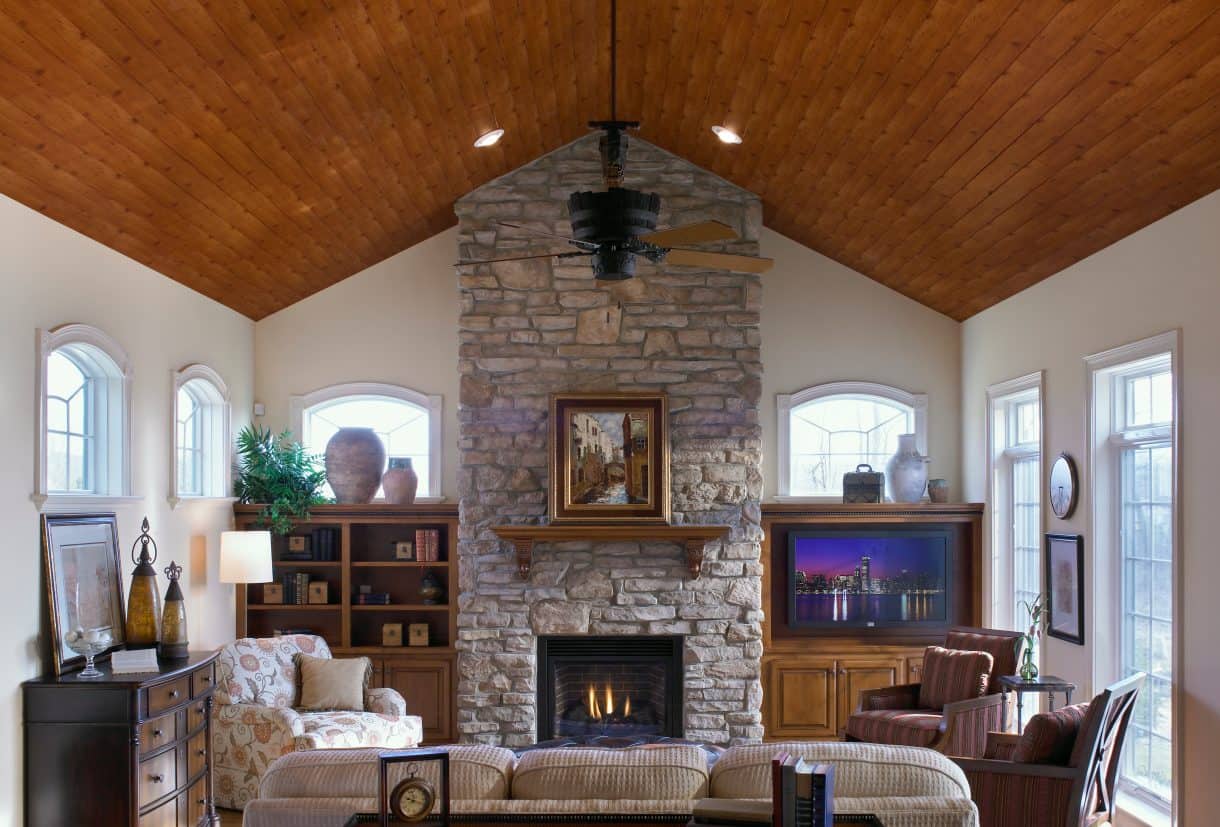 The planks are made of MDF and can be installed using Armstrong's Easy Up Track and Clips. If you've already got a drop ceiling installed, just use the Easy Up Clips for transform it!
Other Advantages
Prefinished, natural wood-grain look means no sanding, staining or sealing
Great for covering damaged drywall, plaster or popcorn ceilings
Beveled tongue and groove edge minimizes the appearance of gaps during normal expansion and contraction
Staggered installation means minimal waste
Two of the finishes can even be used on walls (beadboard and WoodHaven Painted White)
The planks are beautiful in person and are thick and solid for sure. I'm instantly drawn to the white and gray. Which is your favorite?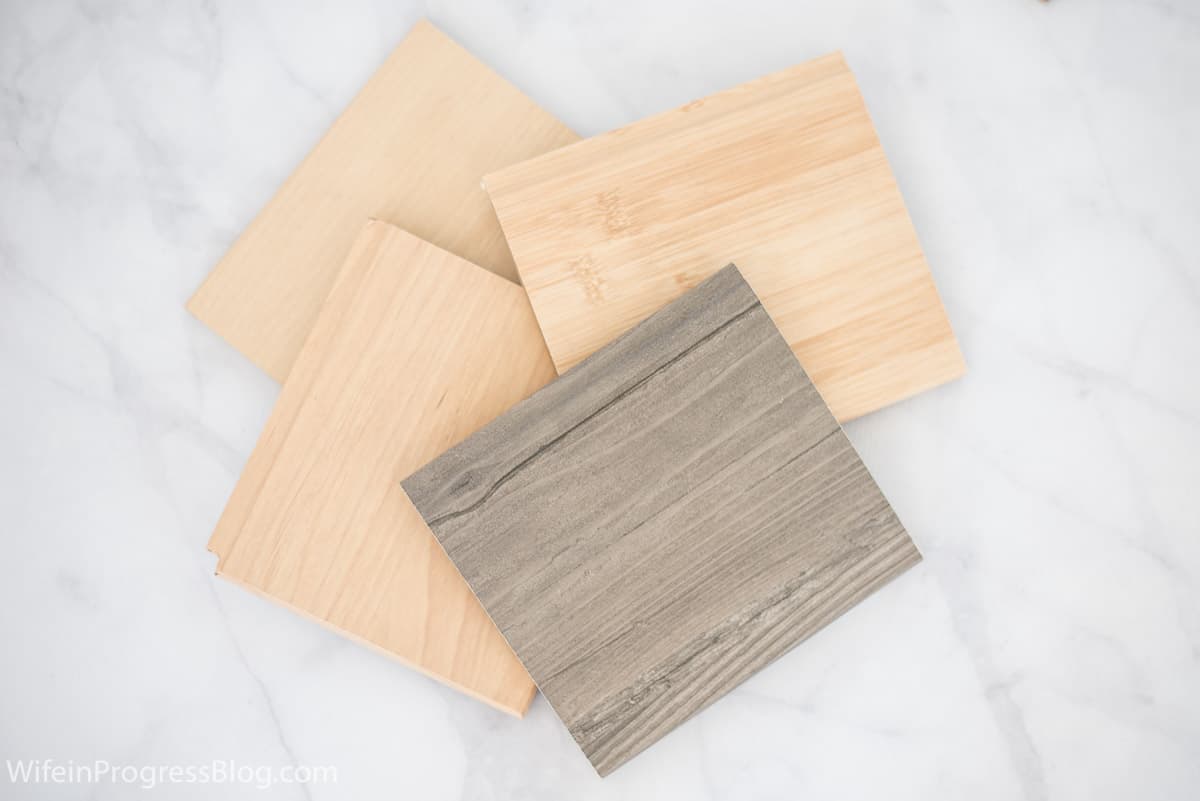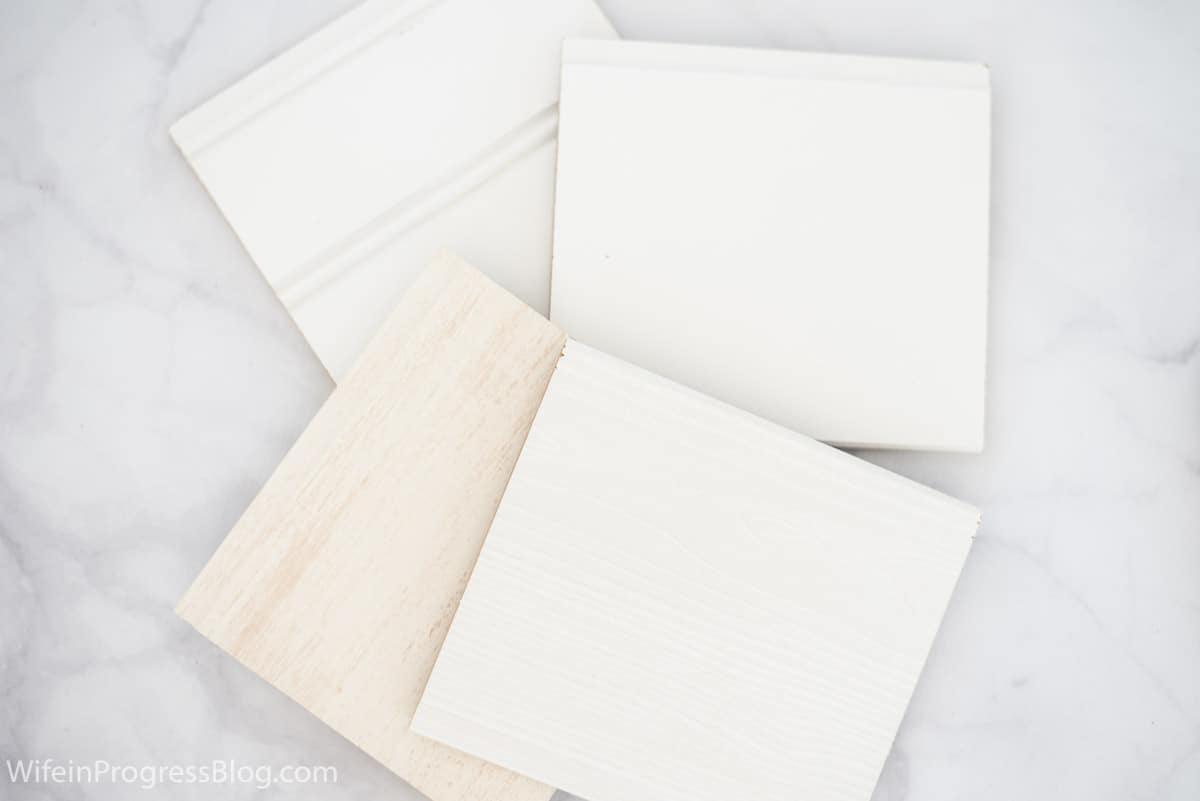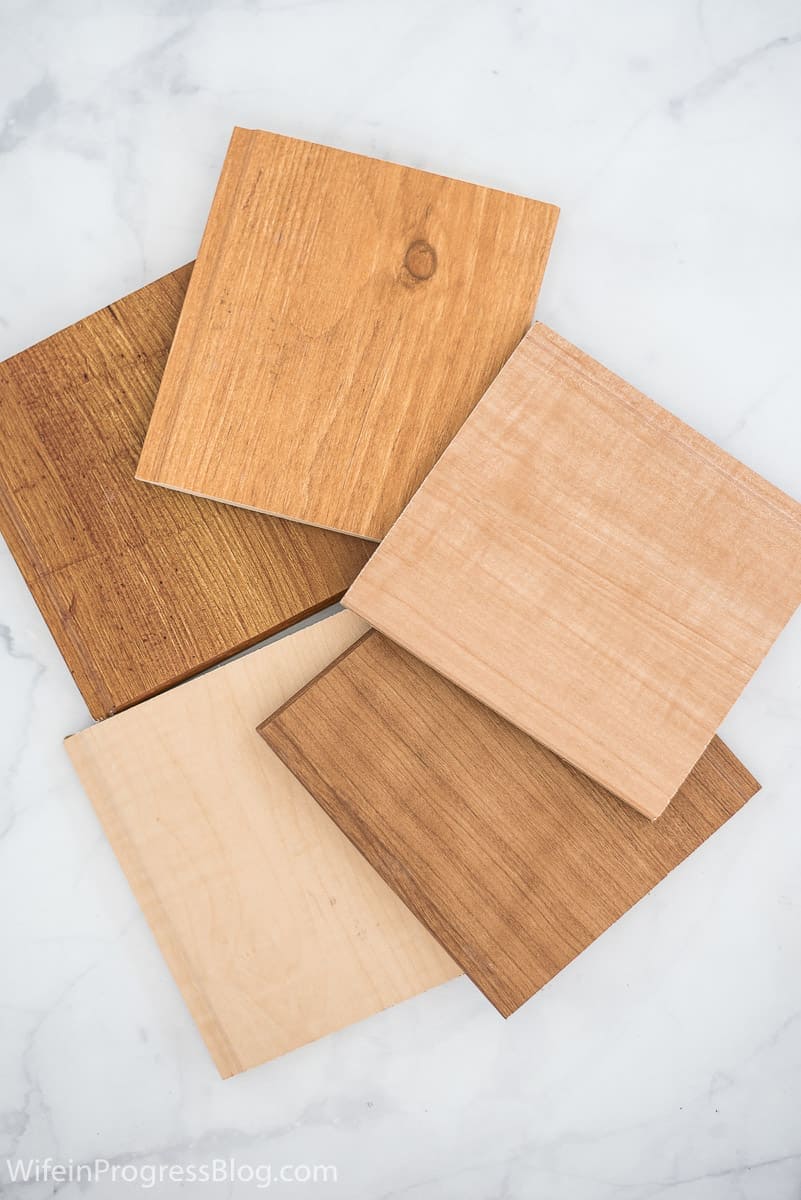 I hope that today I've helped you realize that adding character to your home goes beyond what you see in front of you and that you may consider also what you see when you look up. I've said it before, but the "fifth wall" is certainly not considered by many as their first choice when adding interest to a room, but you should definitely consider it because it can make quite the amazing transformation to any room!