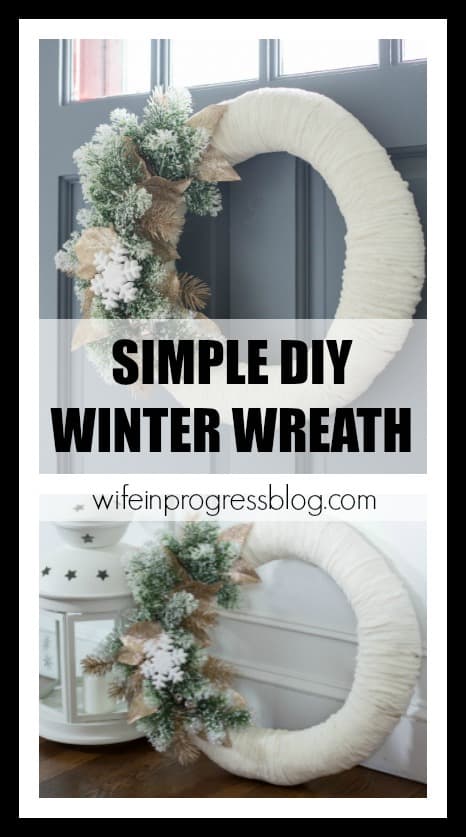 Hello everyone! Can you believe it's almost Christmas? Crazy!
As many of you may already know, Baby Cian arrived November 29th. He is an absolute blessing and joy and our lives have been changed in such an amazing way. As I'm sure you can imagine, the blog had to take a backseat for the past couple of weeks. I'm finally feeling more like myself again and also finally got around to decorating the house for Christmas. We decided to keep it simple this year as neither Brian nor I have the energy to decorate for days on end.
One project that I completed before Baby arrived was this Winter Wreath. It took me less than an hour and I'm extremely pleased with how it turned out. It's festive enough for Christmas but will continue to work throughout the winter season.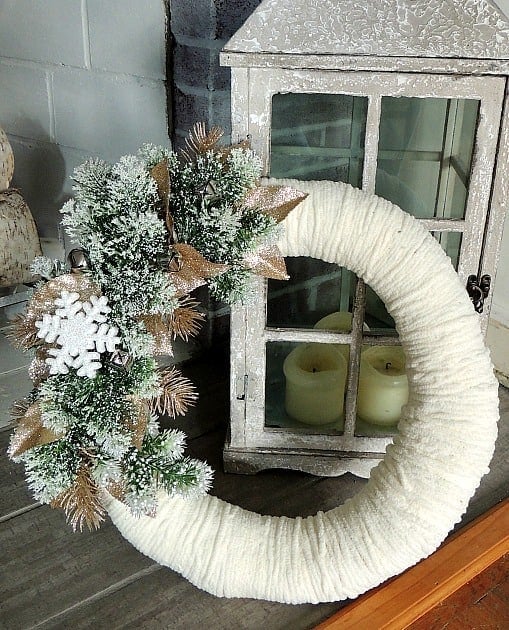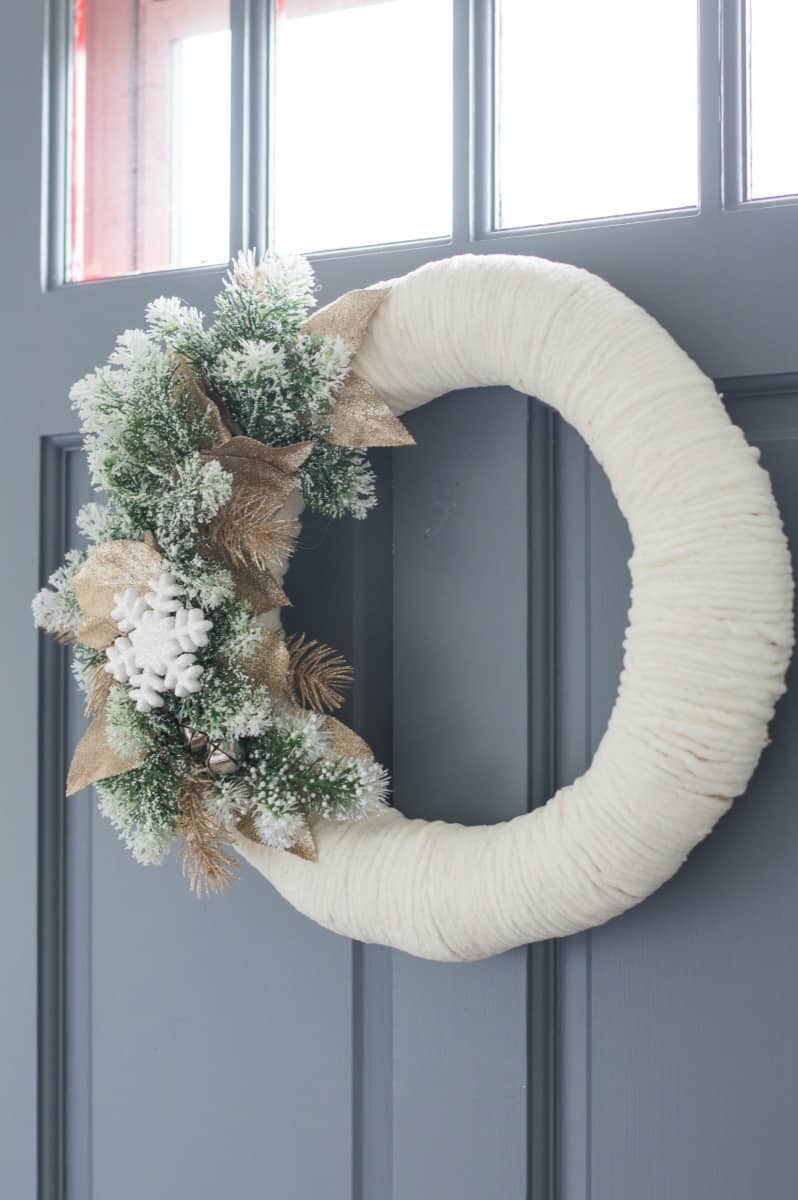 What You'll Need:
Wreath Form (straw, foam, etc.)
Yarn (I used soft fleecy yarn)
Decorative accents (I got mine at AC Moore for 50 cents a piece)
Bells
Directions: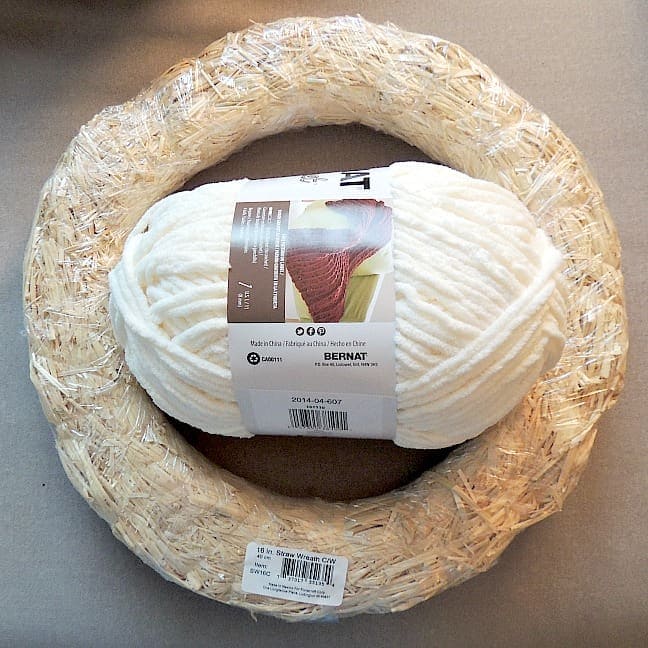 1. Wrap the wreath with the yarn until it's completely covered.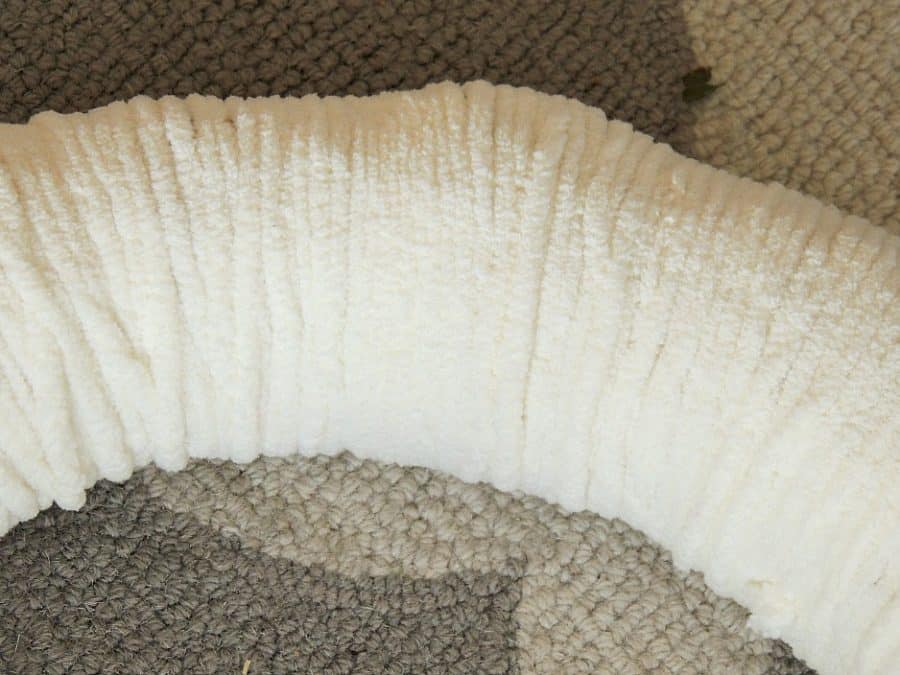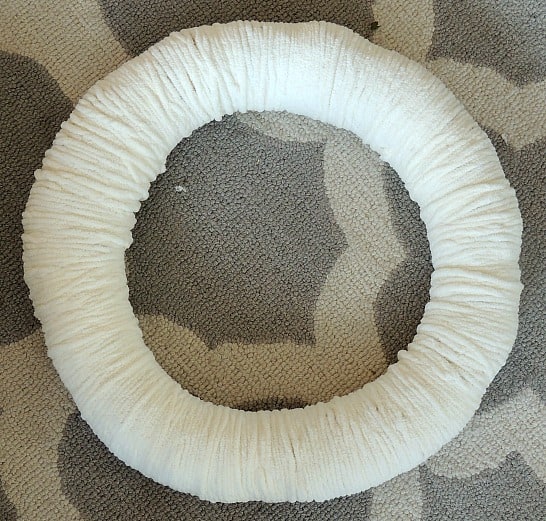 2. Hot glue your decorative pieces to one side making sure to layer them. I picked shade of white, gold, silver and green but you can customize this part with whatever colors you like.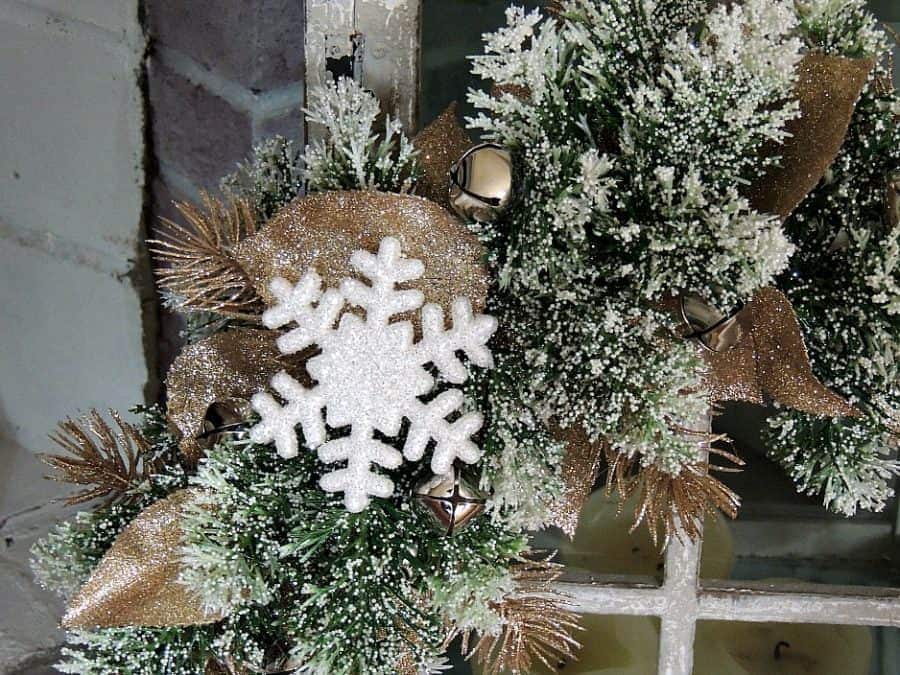 3. Hot glue a few bells and a foam snowflake for an extra festive touch.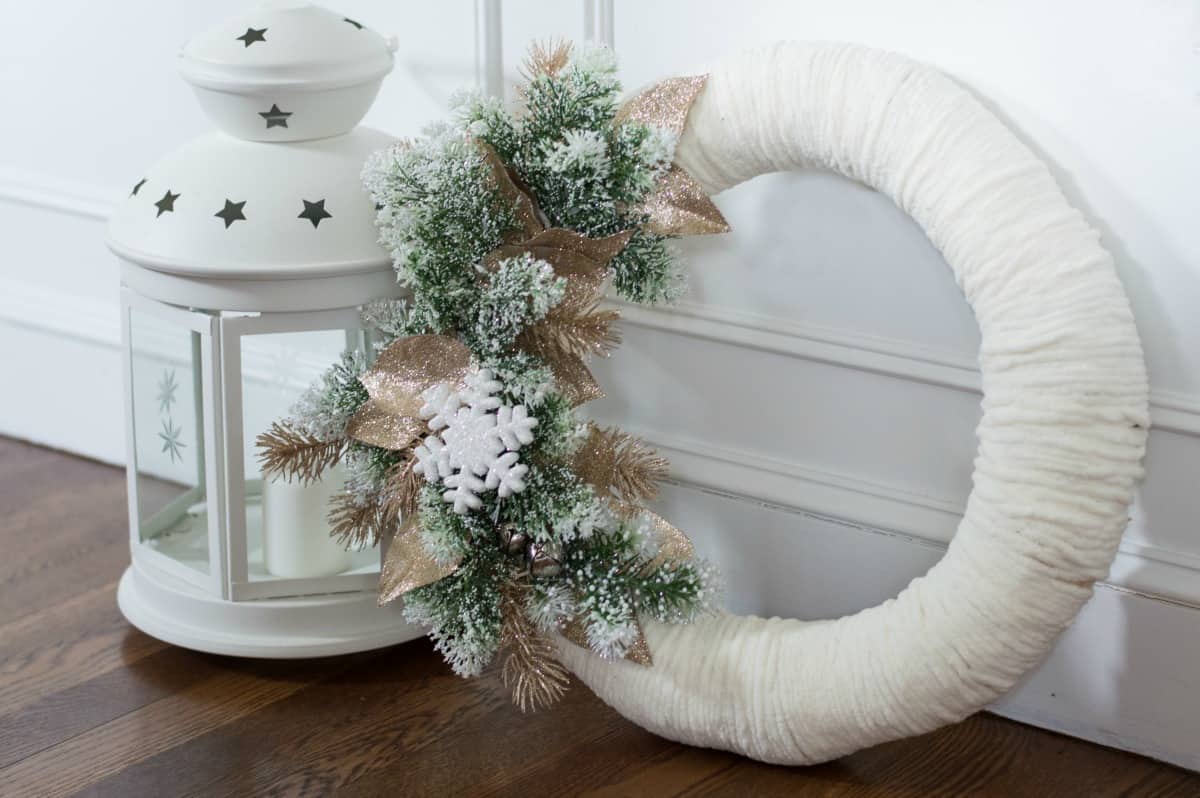 4. Hang up and enjoy the compliments all your visitors will give you!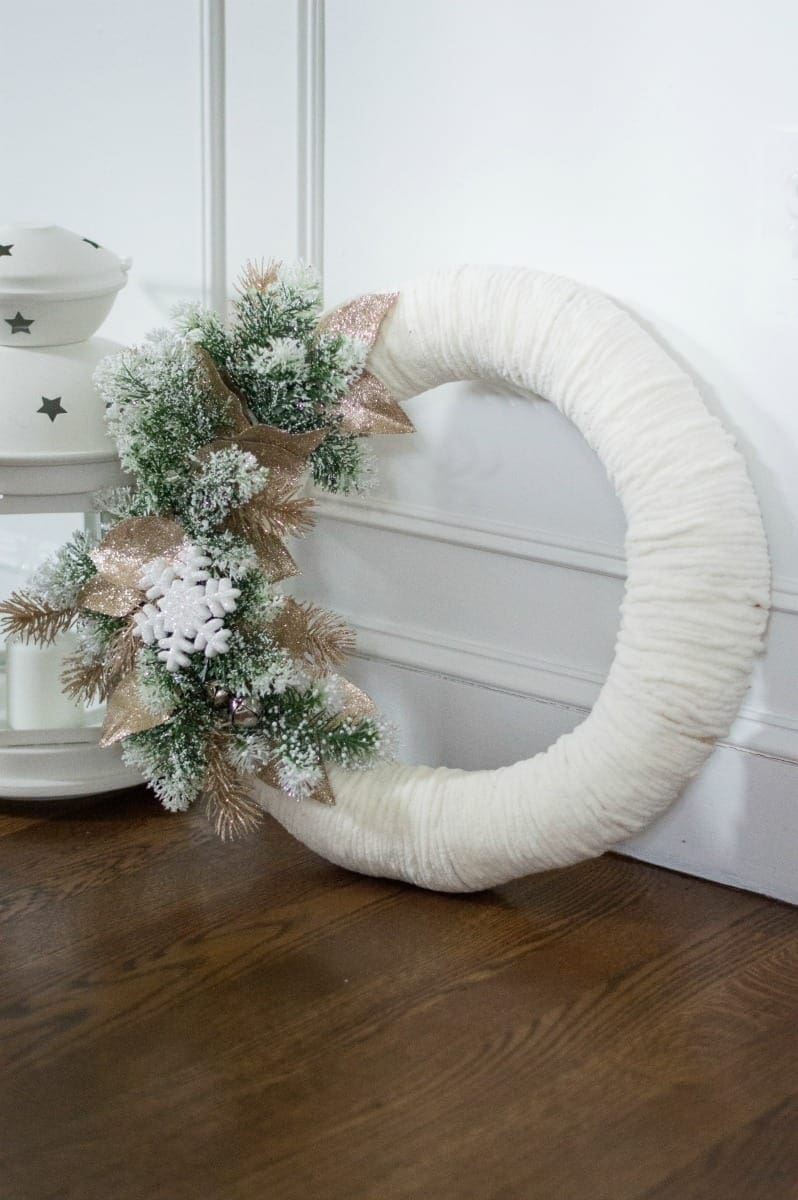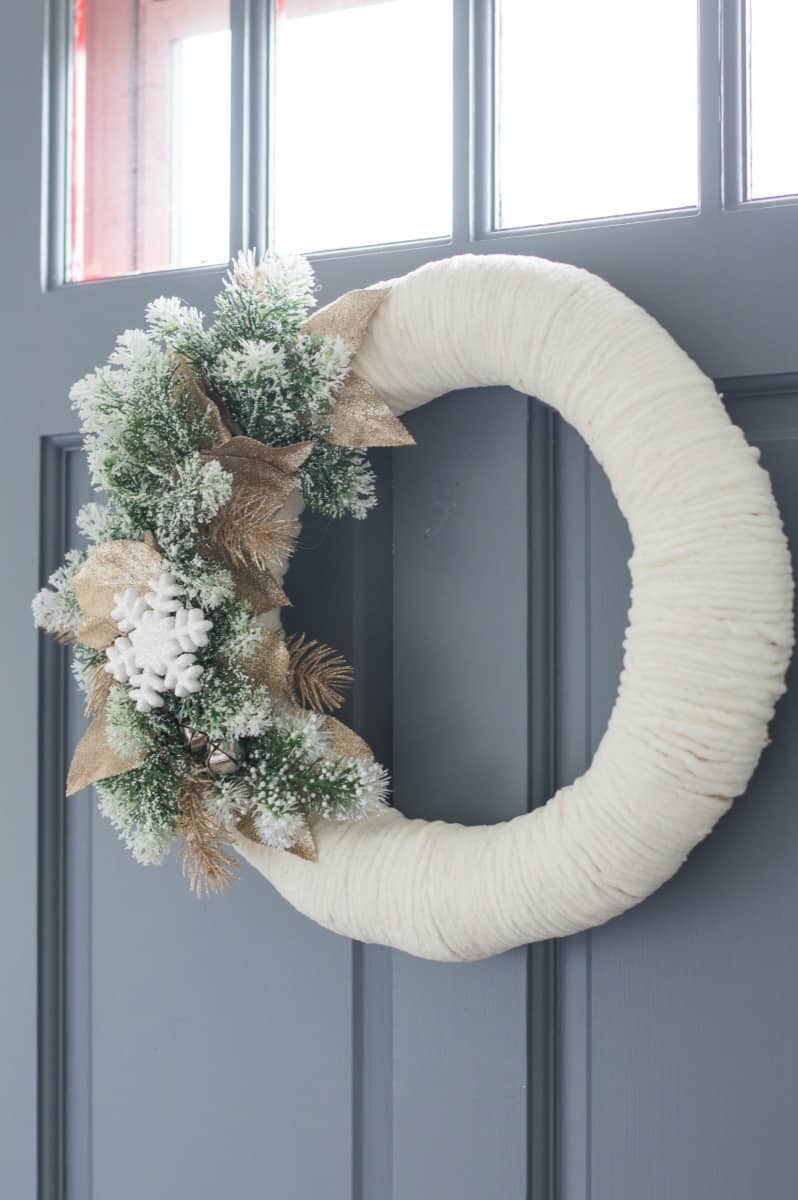 Like this wreath? Check out my DIY Burlap Wreath and Fall Wreath too!