A fresh and elegant take on the traditional red and green Christmas tree is on tap for 2021! These ideas will hopefully inspire you as your decorate for the holidays.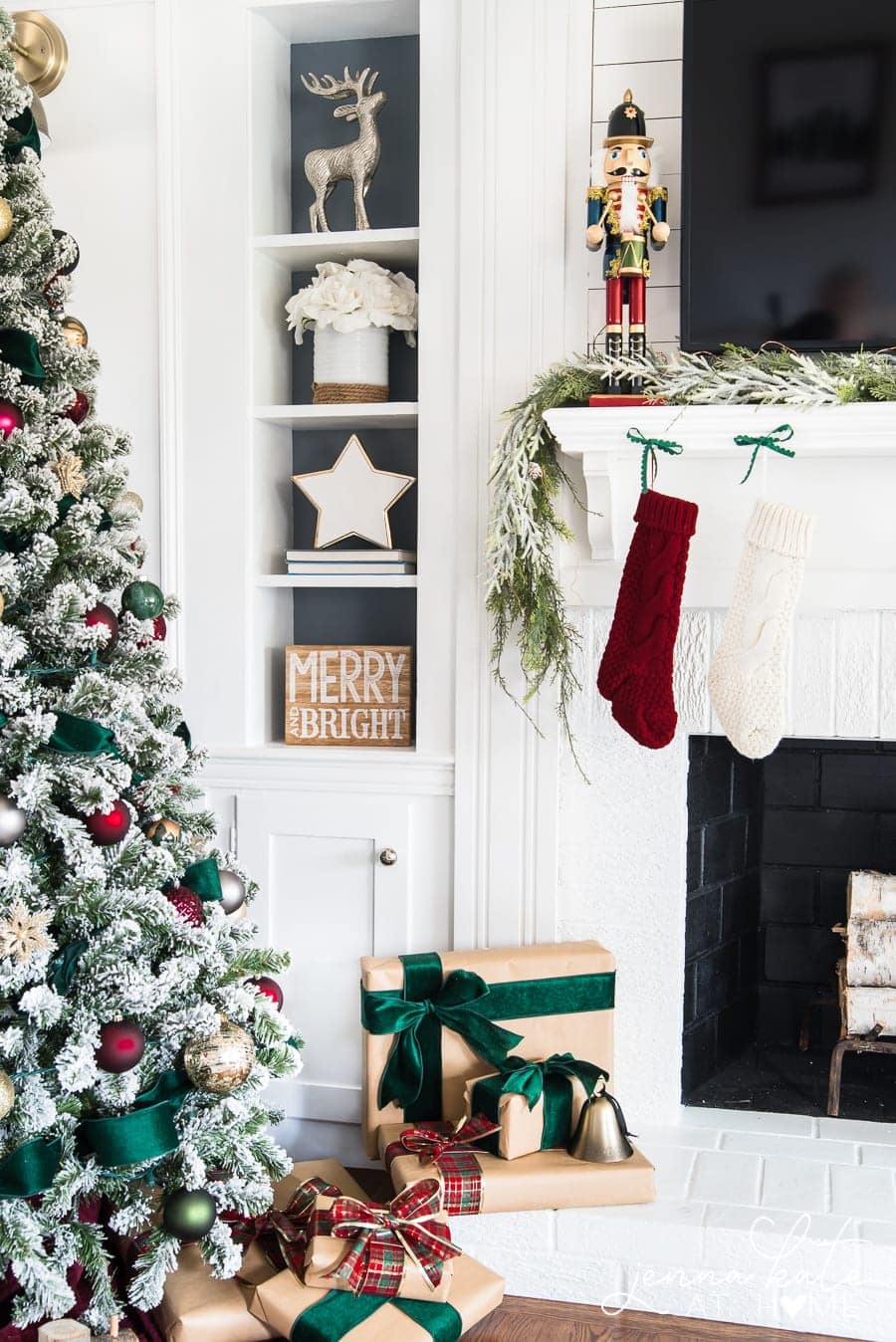 Elegant Christmas Tree Ideas For 2021
Hello, friends! It's that time of year again where we start thinking about Christmas decor! I know it's a little bit early for some but my job is to offer inspiration and ideas for you for when you're ready to decorate.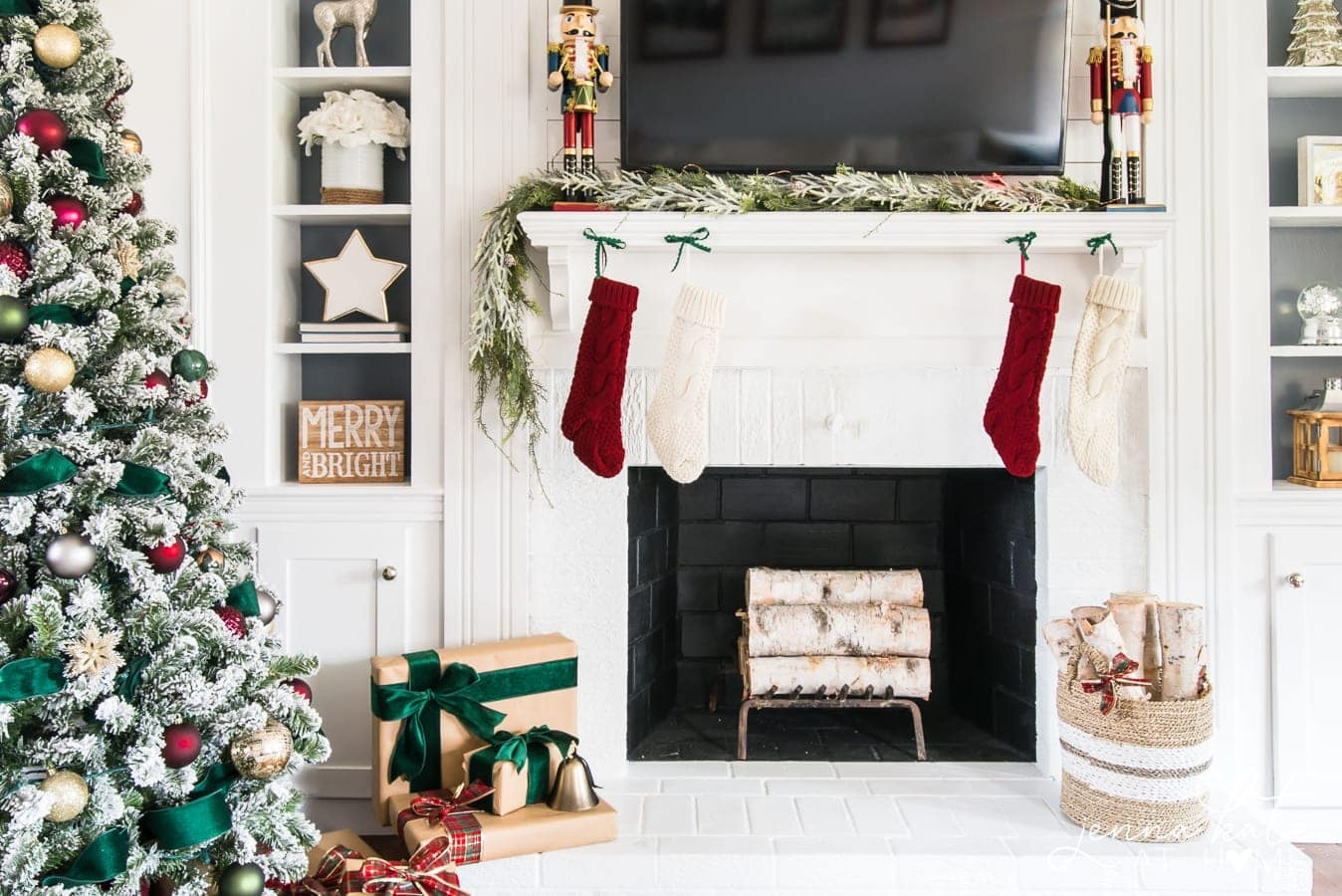 This year I'm taking a more elegant approach to the traditional red and green Christmas colors by opting for dark green velvet and deep burgundies. I love how it turned out. As fun as other colors are, red and green really just epitomize Christmas, right?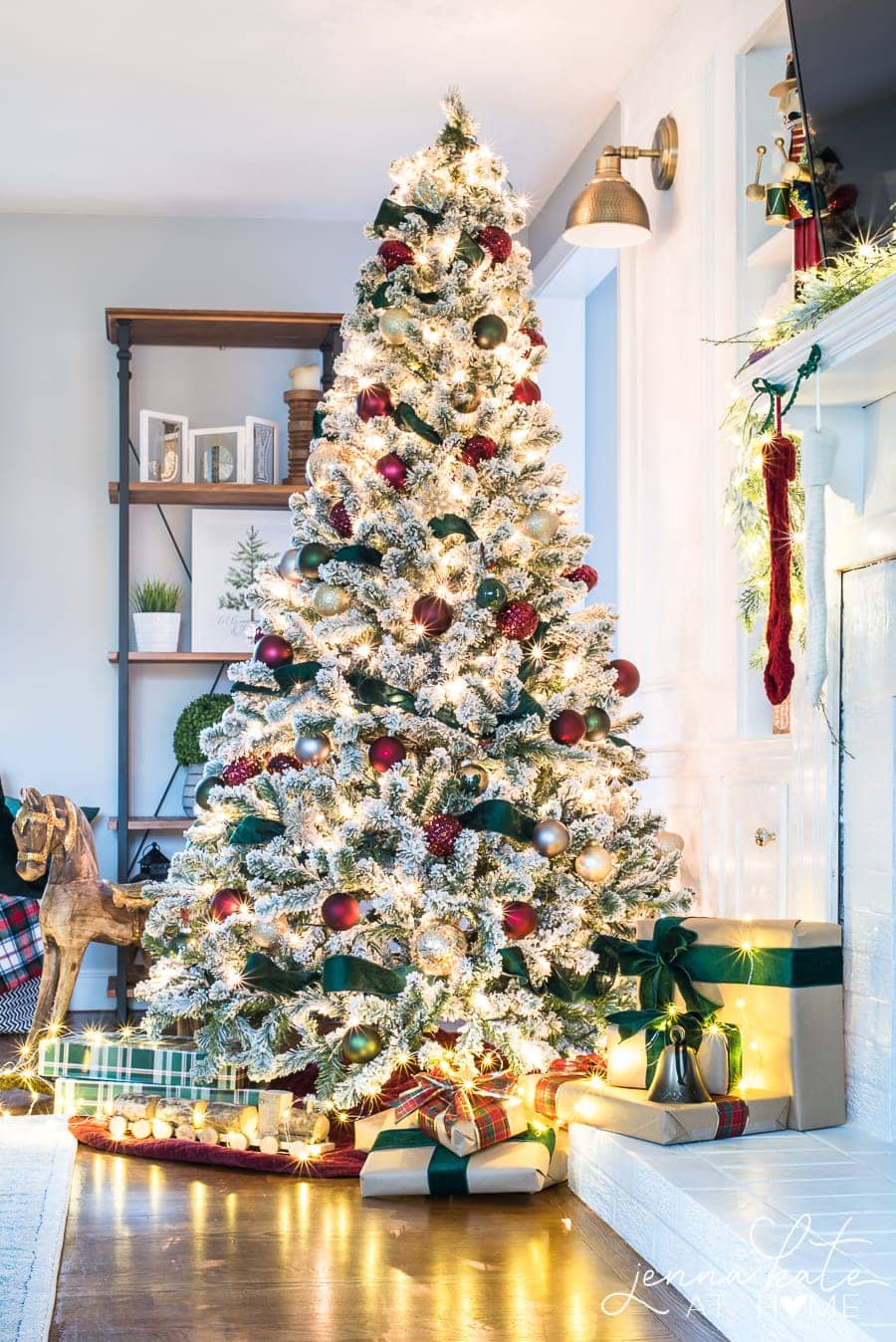 This tree is the 6ft Prince Flocked Tree from King of Christmas. This is the third Christmas we've put this tree up and the flocking is still holding up great. My favorite thing about this tree is that it's so thick and full. I can put the three sections together and have the entire thing fluffed in about thirty minutes. If you've ever had an artificial tree before, you know that fluffing and primping the branches is essential to making it look realistic and this tree doesn't require much.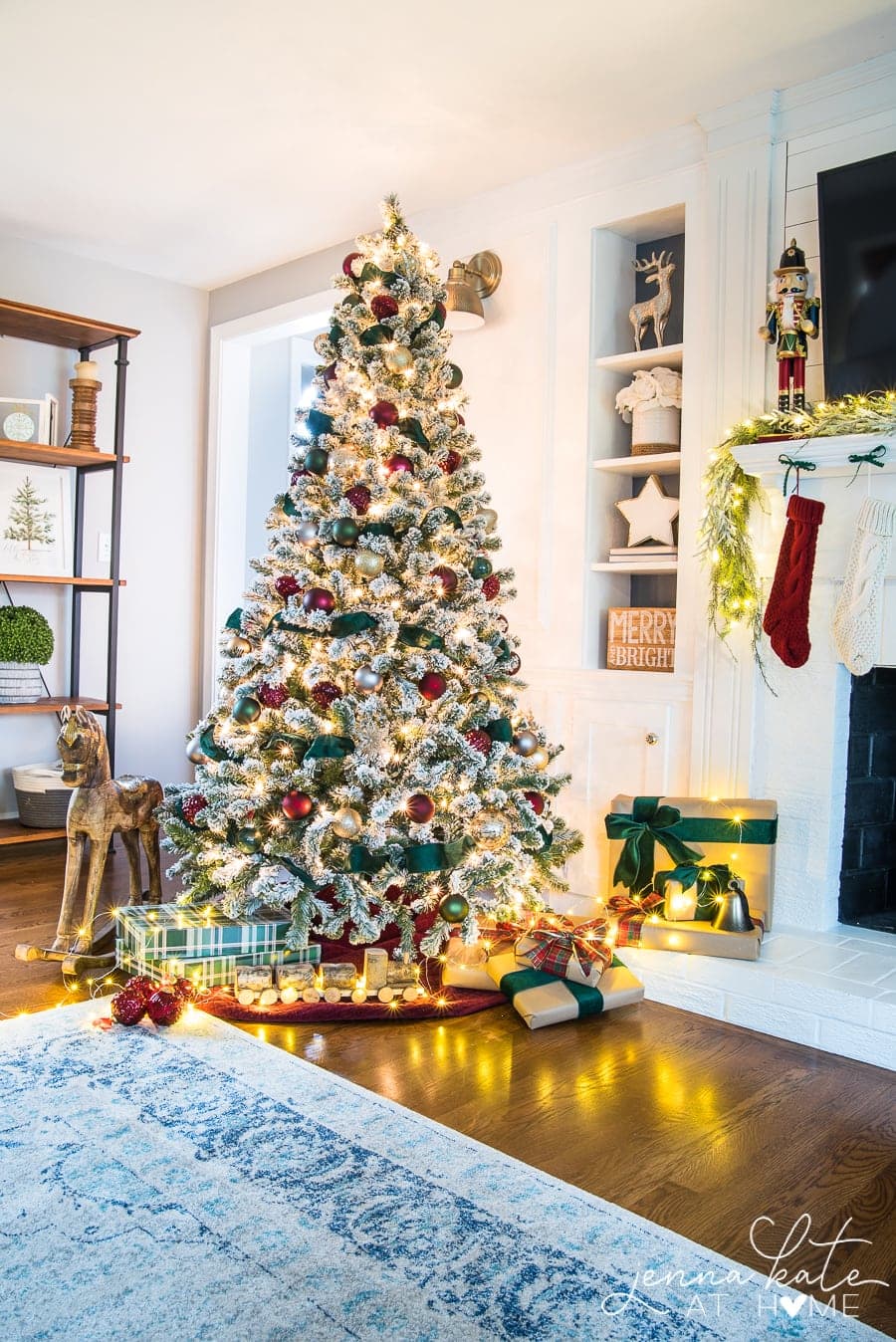 Of course, every tree looks its very best when it's all lit up. There's nothing better than the warm glow of a Christmas tree in the evenings when you're cuddled up on the couch. Even when it's only the beginning of November!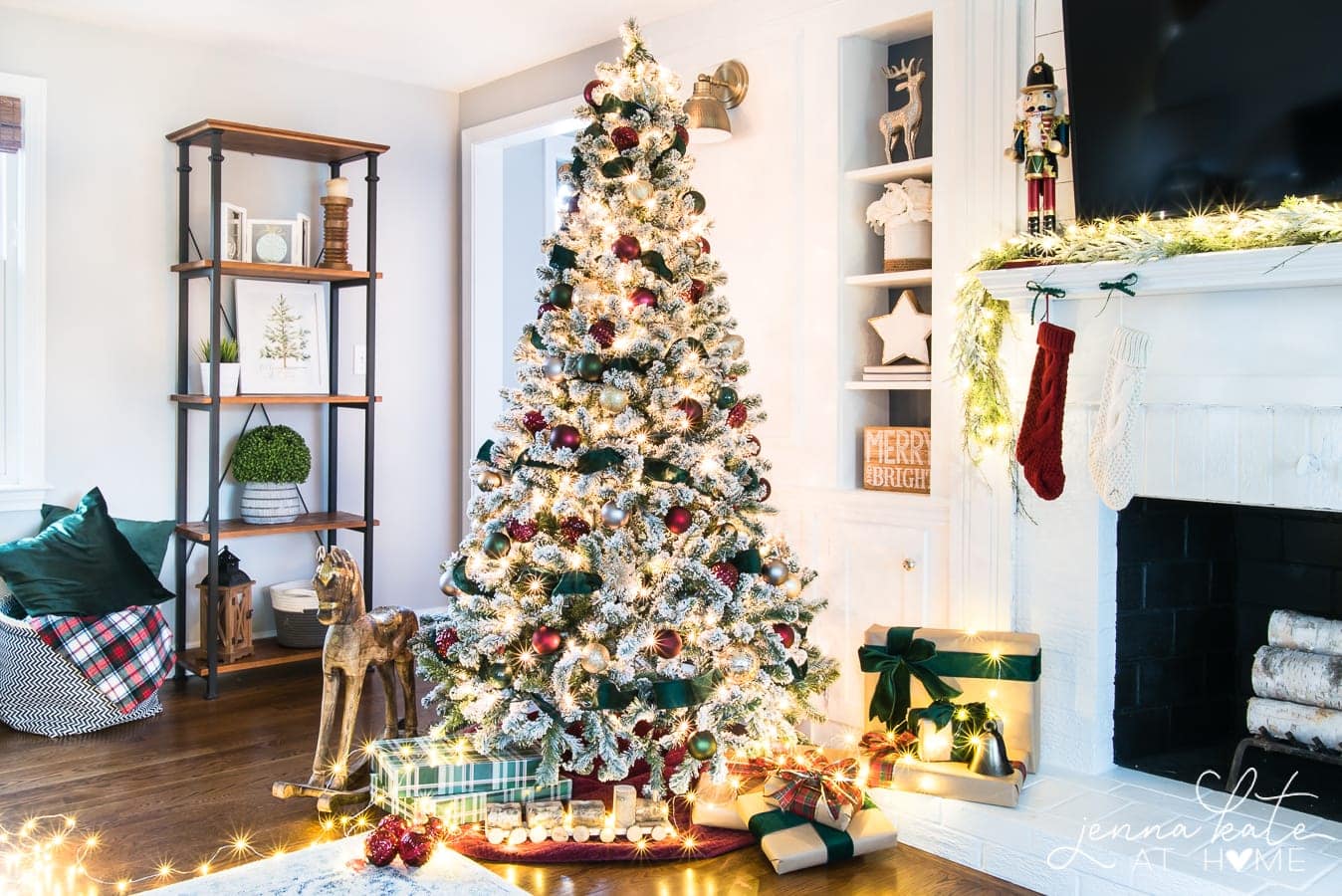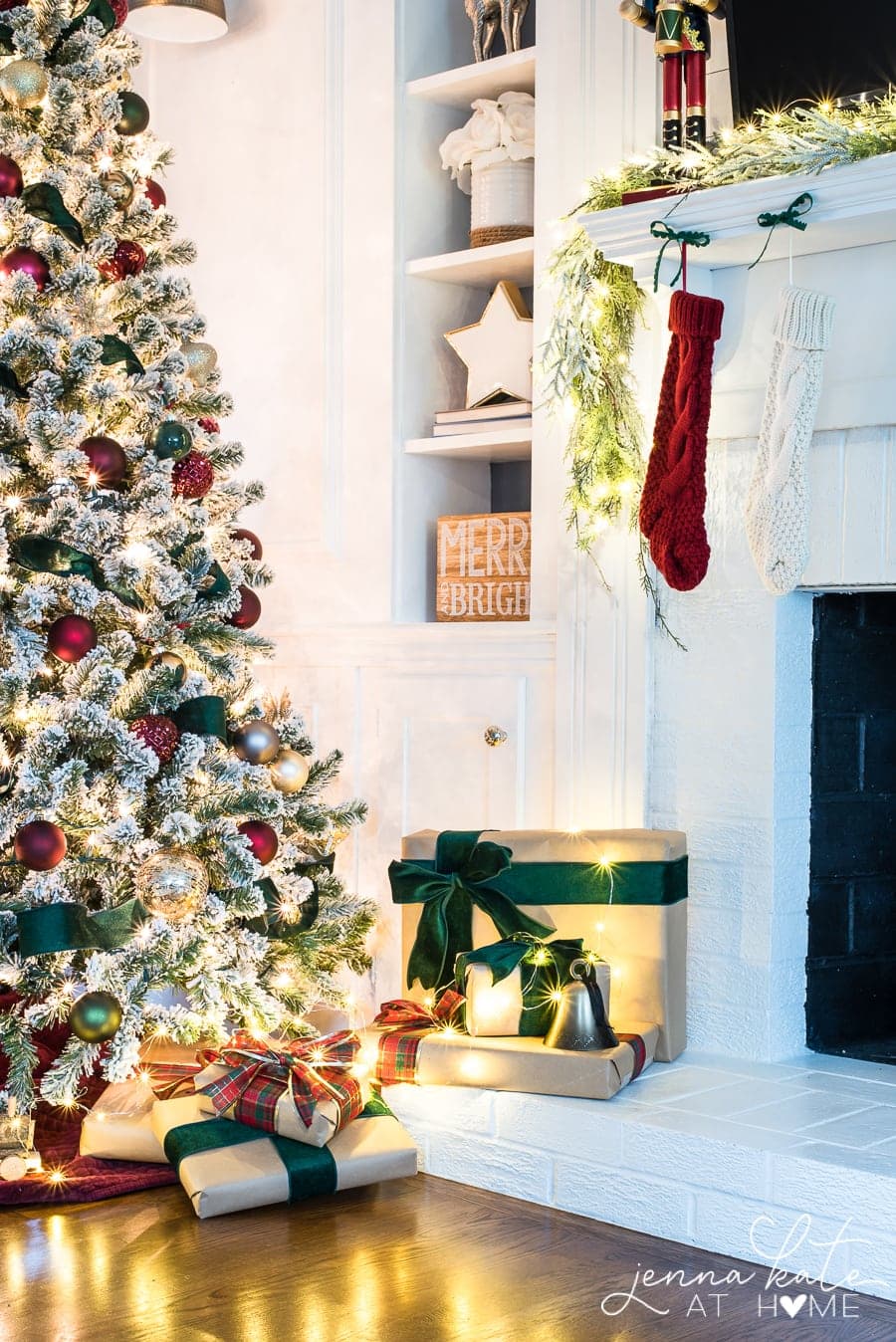 Isn't the green velvet ribbon the best? It was my inspiration for the whole look and I knew it would be perfect with those rich burgundy ornaments.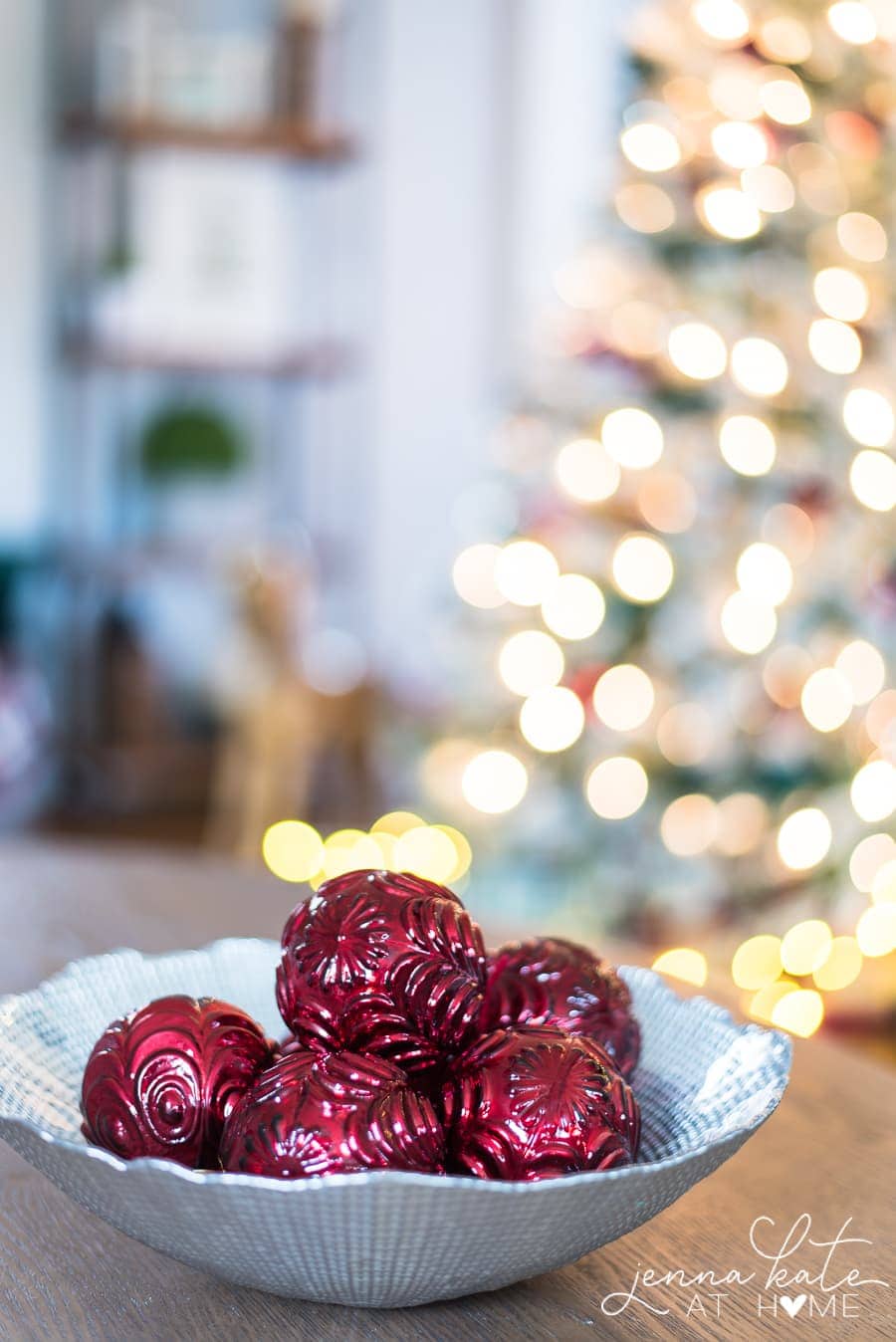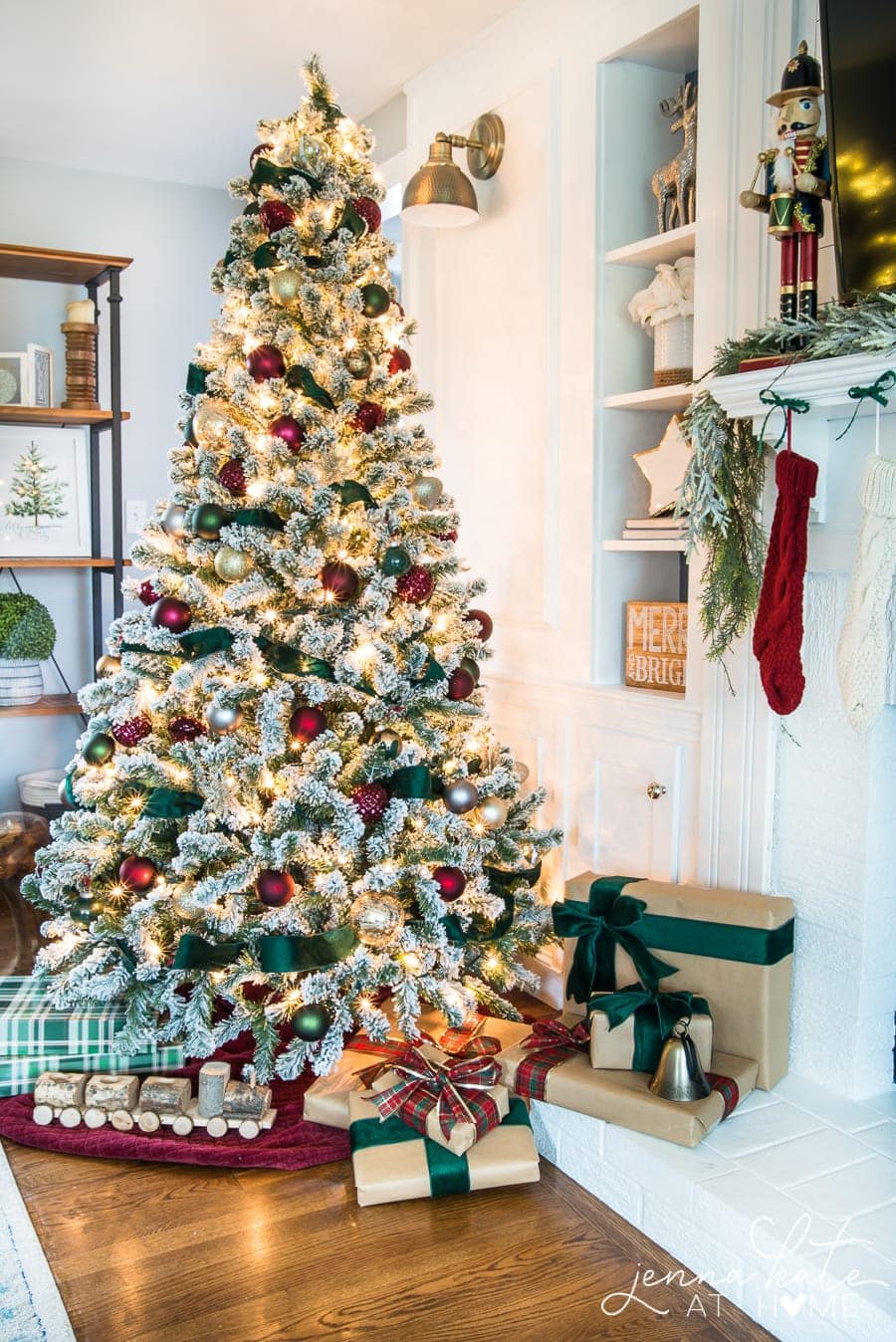 Before you go, I also want to share this amazing flocked wreath with you. While it's currently inside my front door, it will eventually go outside – when there's less chance of my neighbors thinking I've really gone crazy. Decorating inside in November is one too, but outside will be left until after Thanksgiving!