Add the perfect finishing touch to Easter baskets and gifts with these free printable Bunny Gift Tags that are quick and easy to make (and they look so cute with their fluffy bunny tails!).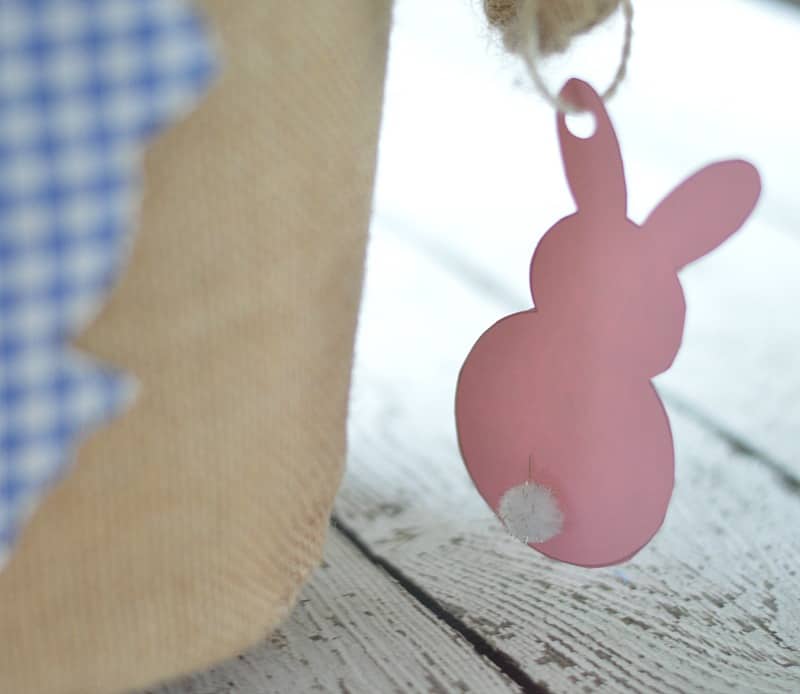 These free Easter printables make a great addition to an Easter basket or even attached to some Easter candy. Your kids could even pass them out as Easter cards at school! Need place cards for an Easter party? Here ya go! Just print, cut and stick on a fluffy pom pom. Cuteness overload!
My little Easter basket contains all our family's favorite candies, but you could fill yours with dollar spot gifts or even small stuffed animals!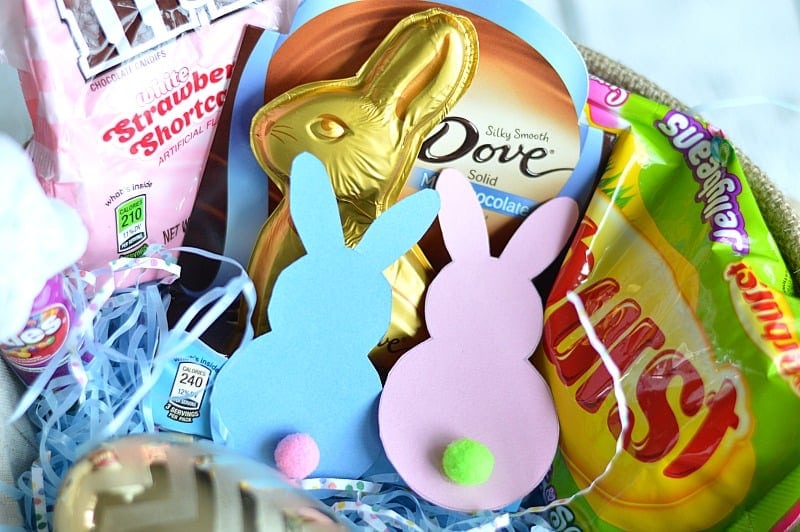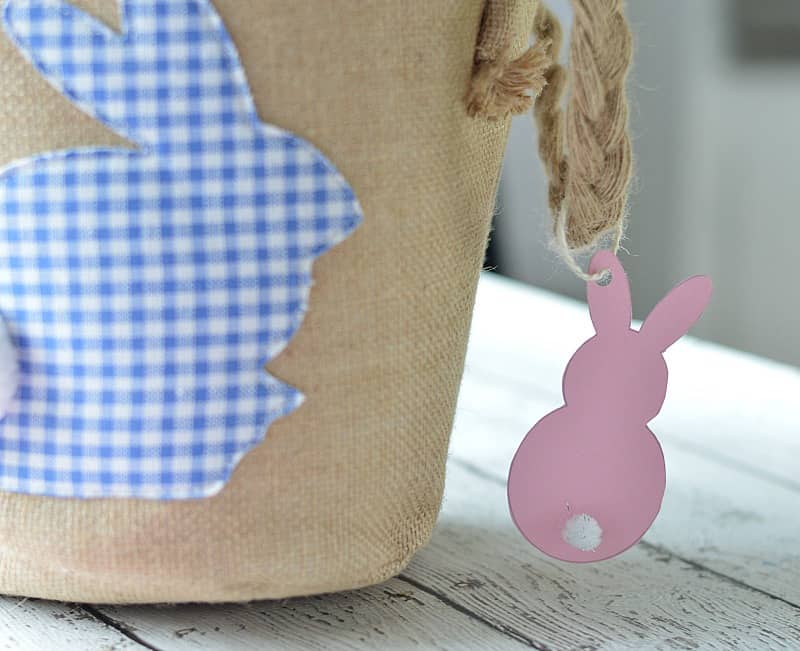 How to Make The Bunny Gift Tags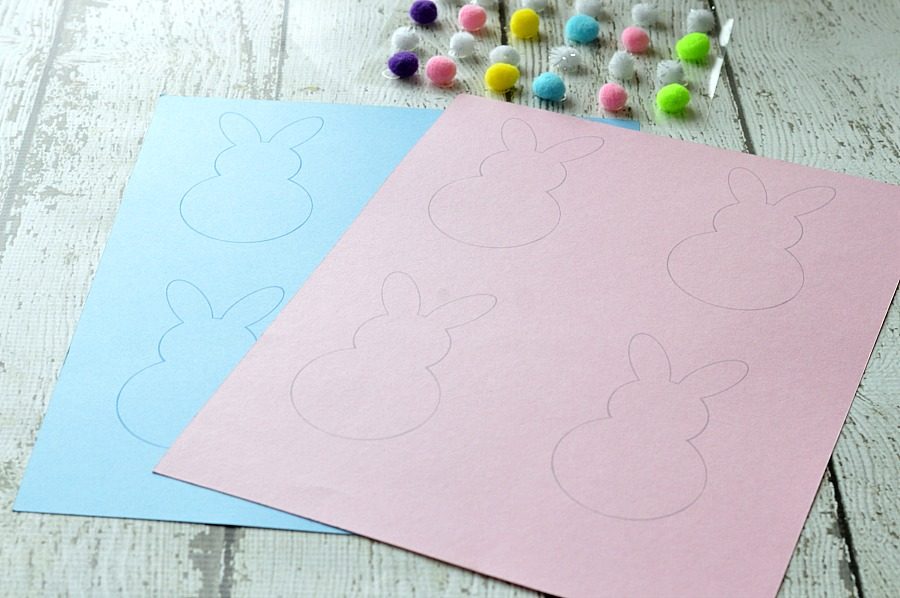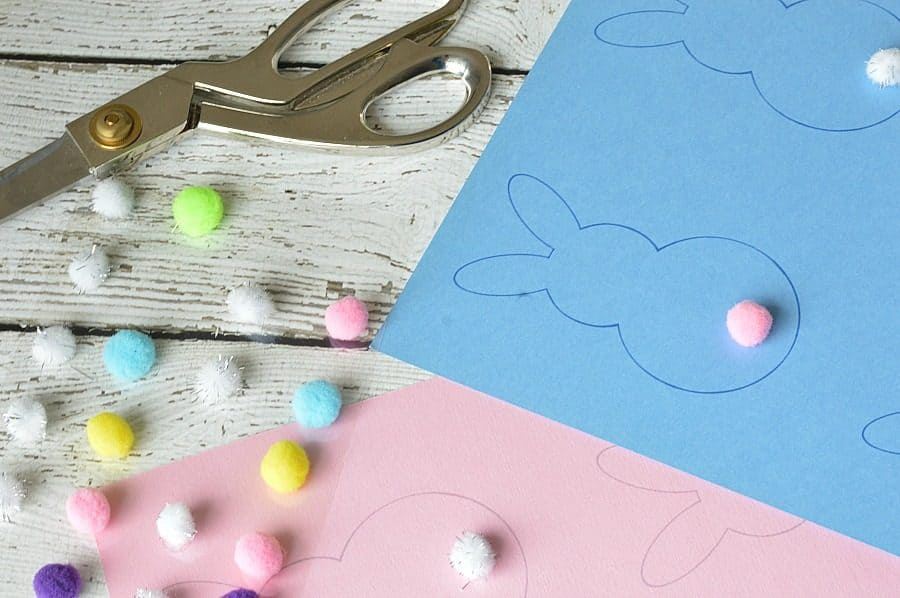 2. Attach a fluffy pom pom to each bunny's bottom (I picked mine up at Target along with my candy. They already have glue dots attached!)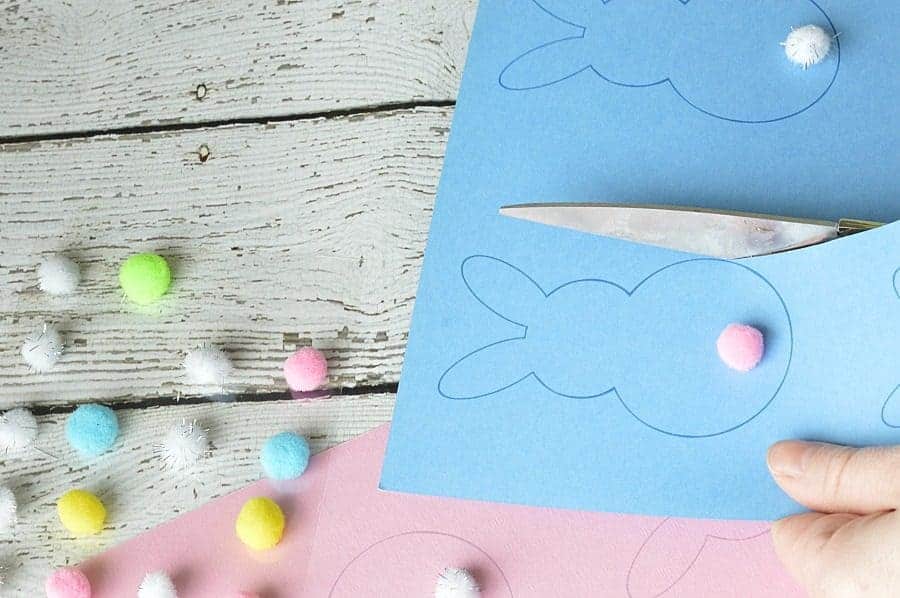 3. Carefully cut out each bunny.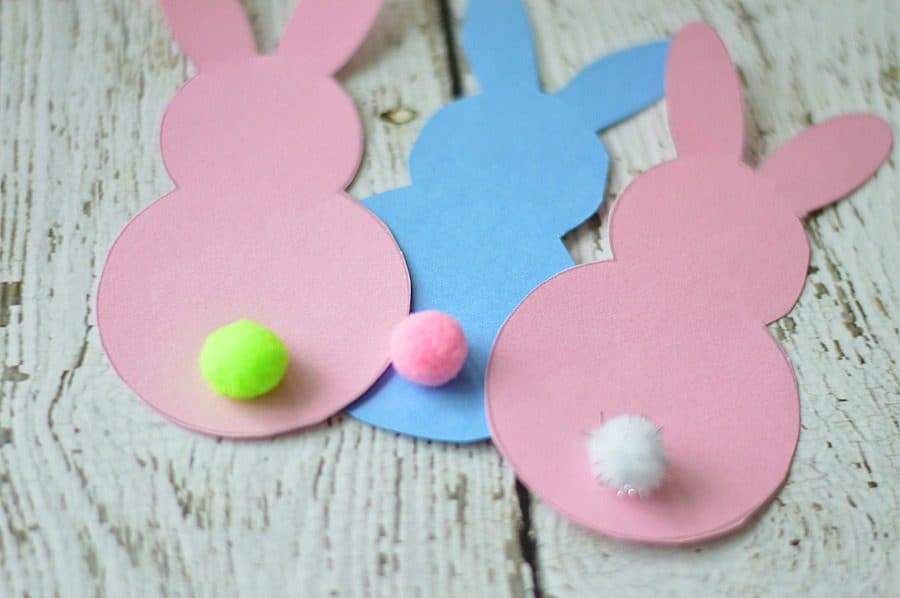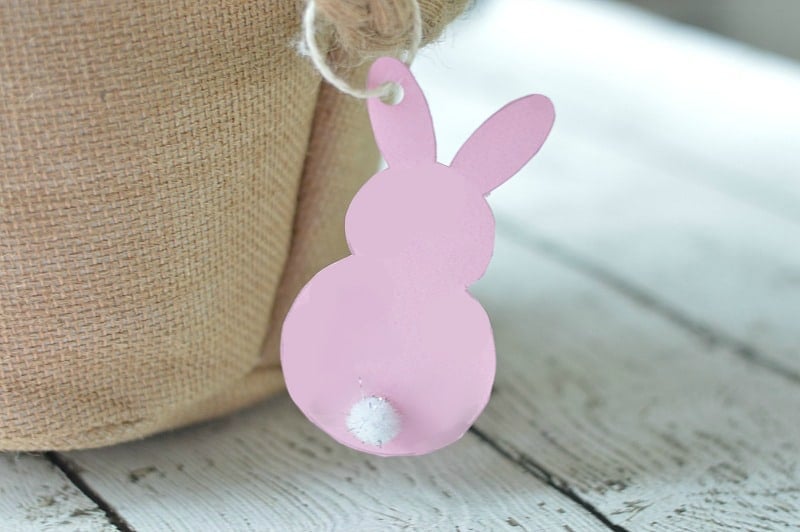 Hole punch one of the ears and attach some twine, ribbon or string of your choice.
Quick, cute, easy and best of all – cheap!
These can also dress up your Easter table – check out these 23 sweet Easter table centerpiece ideas and add your bunnies as well!
More Free Easter Printables:
AND as a little Bonus fun (and because I love playing around with cute Easter graphics) I'm also giving you a FREE Easter Bingo printable. There's variations of the board plus playing cards. Just print them up and include them in your kids' Easter baskets for endless hours of fun!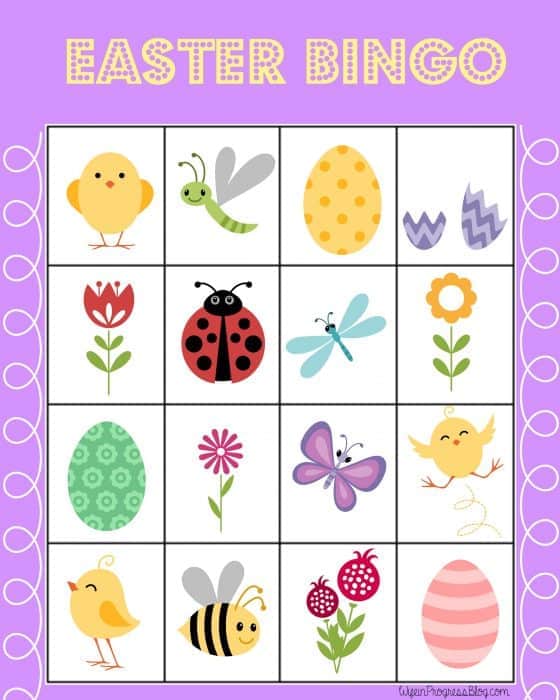 What are your plans for Easter? Will you be crafting and baking?