This post may contain affiliate links | For further details, please read our privacy policy
These non-Christmas winter decor ideas are the perfect way to transition from Christmas to the New Year. No matter what your style, following these tips will ensure you'll be warm and cozy in your home all season long!
After Christmas has passed and the decorations are all down, you may feel like you're in no man's land in terms of your current home decor. Spring is full of flowers and greenery, summer brings more vibrant colors, fall has warmth and coziness and then of course we have the grandeur of Christmas. But then what? Decorating your home in January may seem like it's not a "thing" but in fact, transitioning from what you already had out for Christmas into a cozy, inviting style for winter is very easy to do!
Here are my top 10 tips for embracing the winter season in your decor while ensuring your home doesn't look like Christmas-town all season long!
Ditch The Red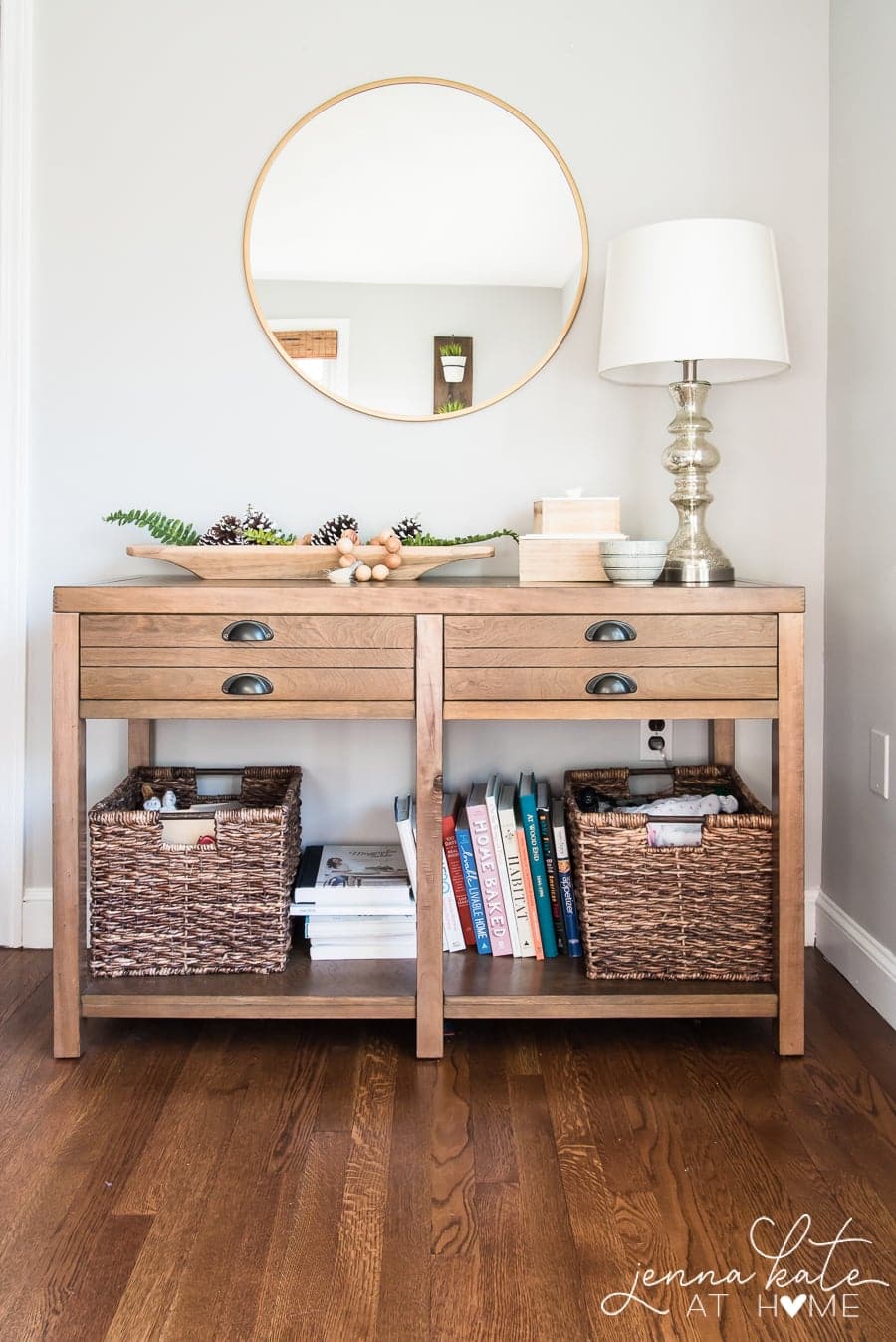 Pack away the red. Red is for Christmas. If we're talking non-Christmas winter decor, then we want to embrace a more neutral, cozy, rustic sort of vibe. That does not include holiday red!
Don't Pack Everything Away Just Yet…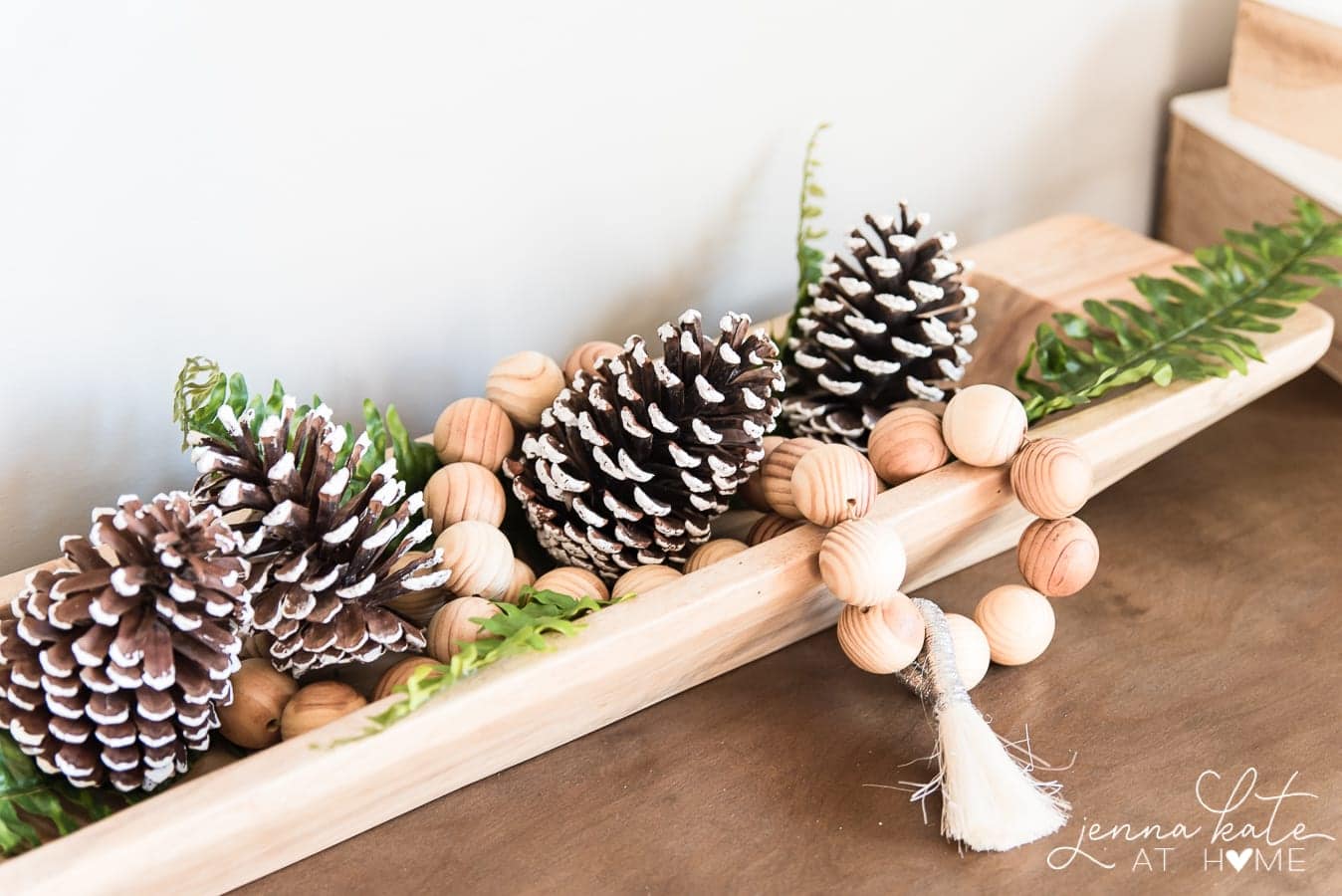 Continue to use your Christmas greenery and pinecones. Don't be afraid to leave those little baby Christmas tree (undecorated!) hanging around for a while longer. Place pinecones in a bowl for an instant vignette or centerpiece and keep those holiday candles burning all season long!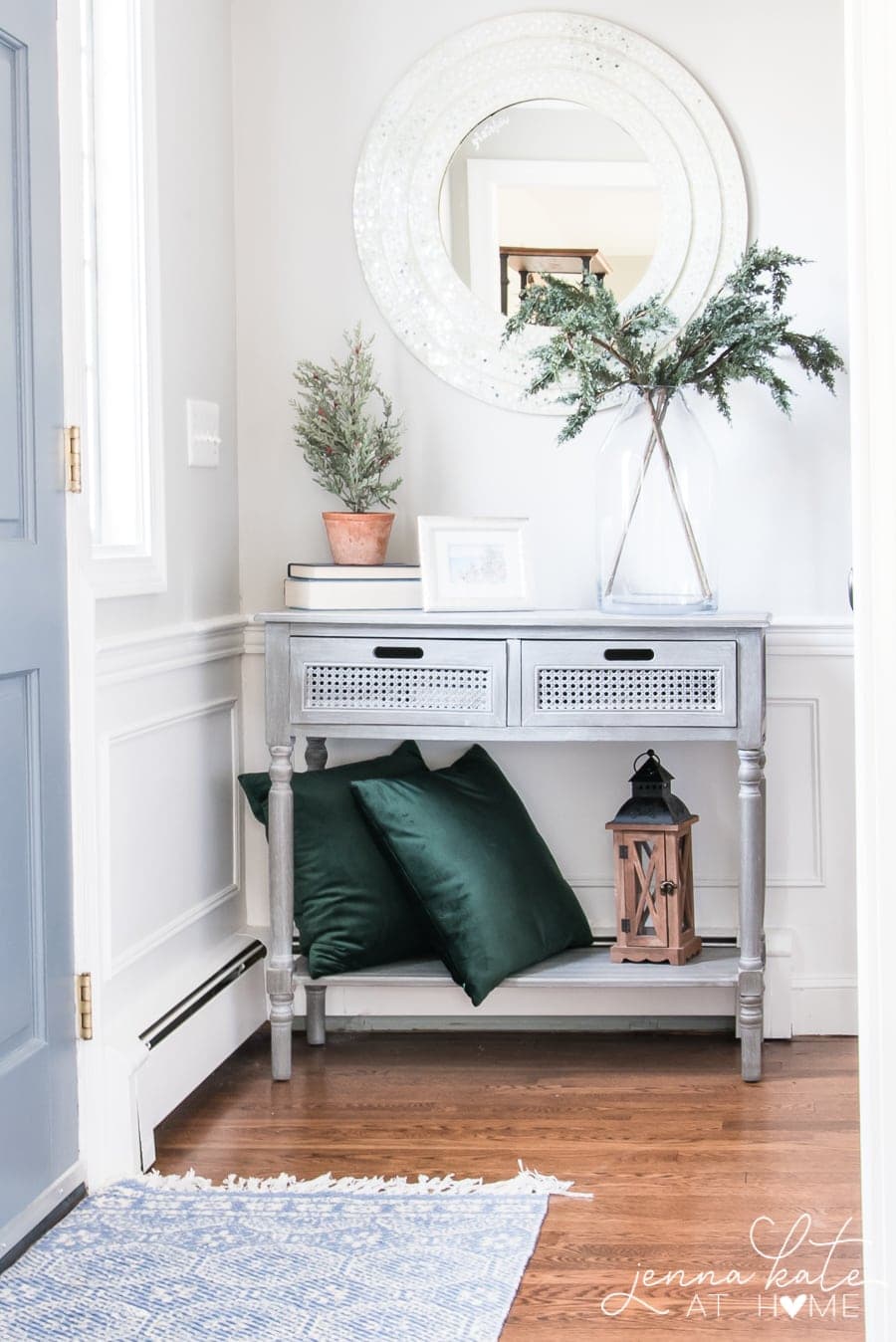 Embrace Nature
Birch logs in a fireplace, or stacked in a basket on the hearth, are one of my favorite winter decorating tips that adds the perfect rustic touch.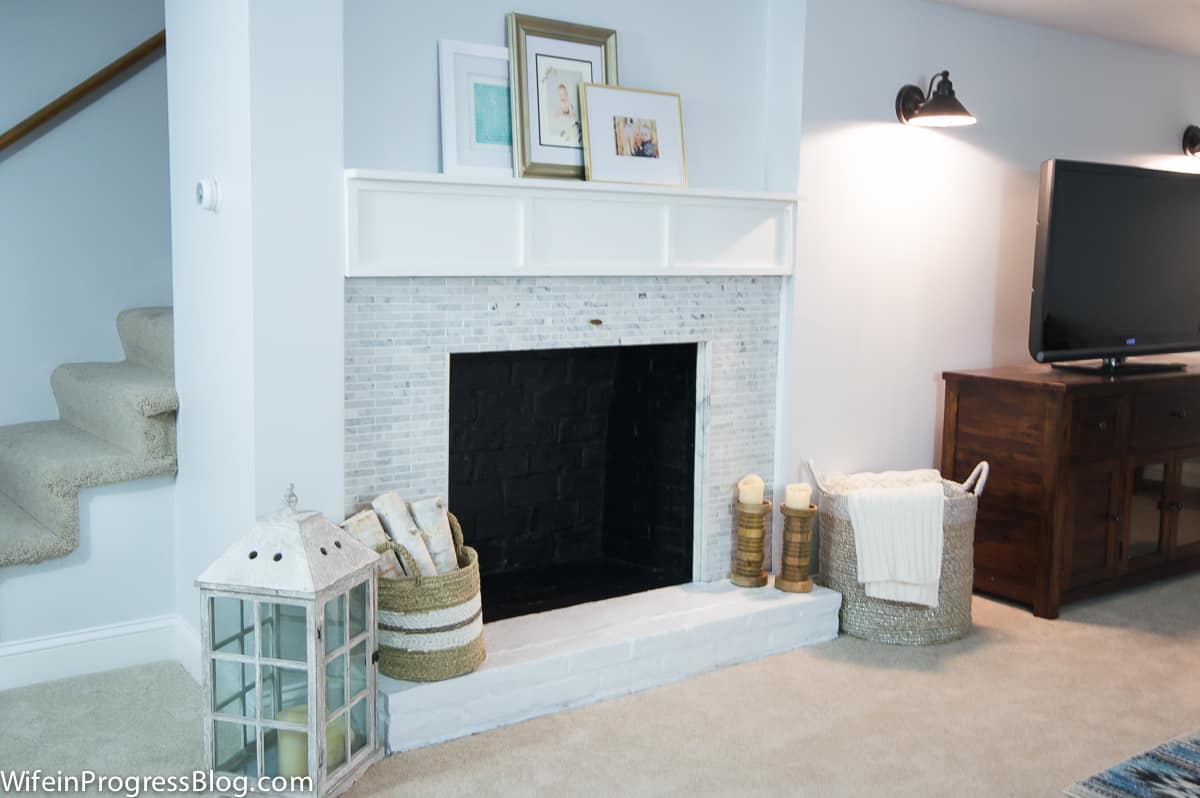 Evergreens like spruce, cedar and pine that were brought indoors and adorned with twinkly lights still look seasonally appropriate in large vessels, vases and other containers.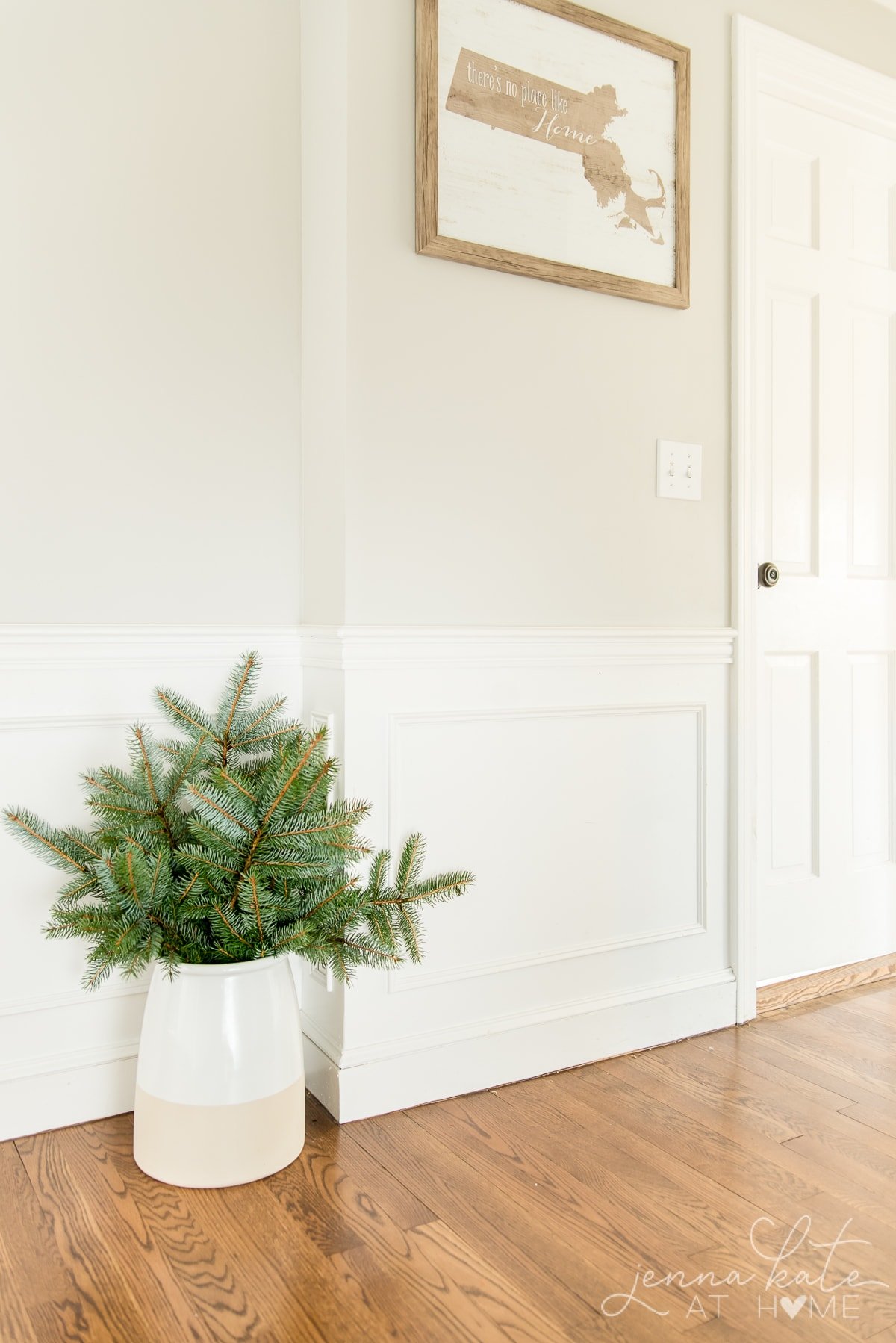 Embrace a Cleaner, Simpler Look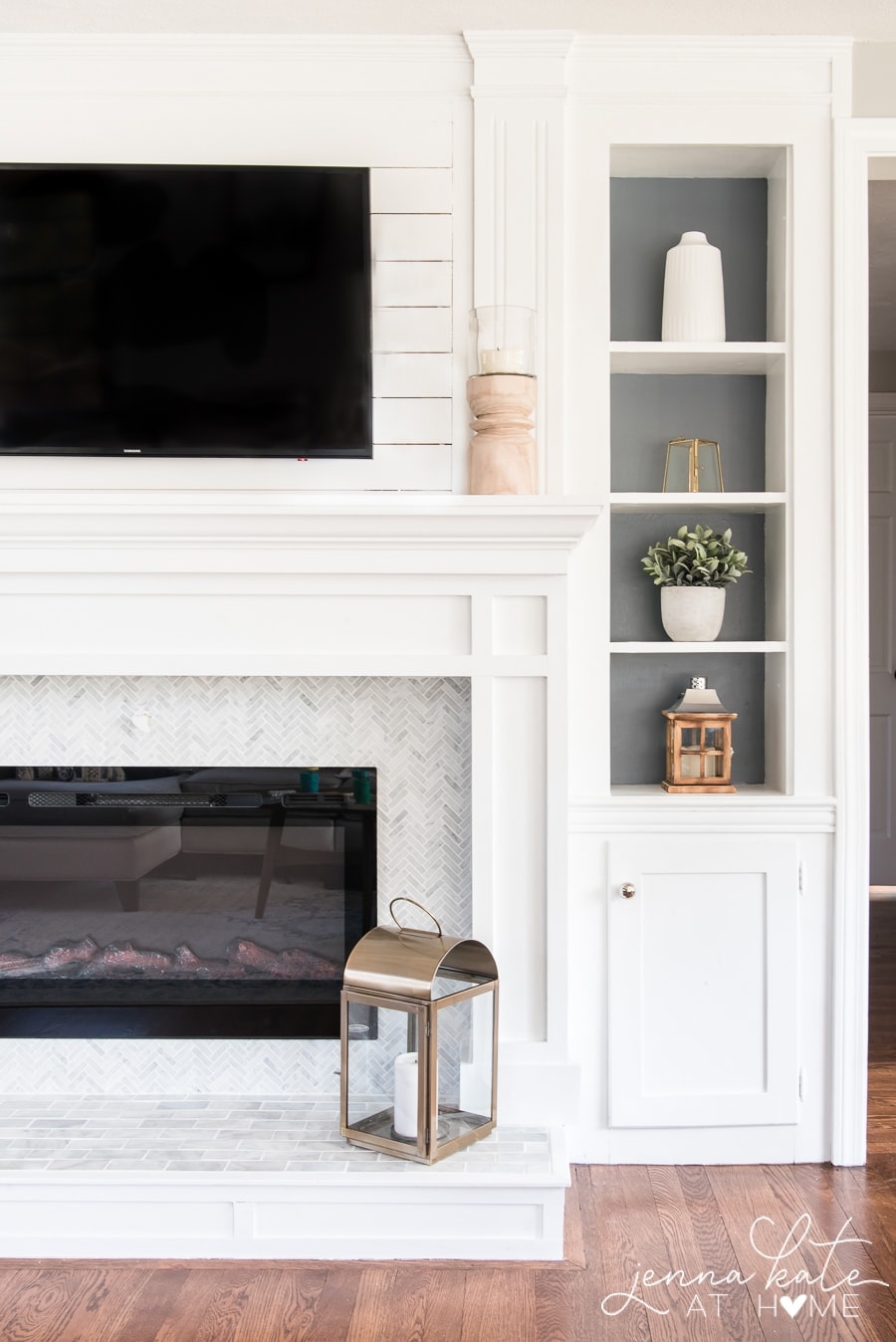 Simplify your decor. You may love all the things when it comes to Christmas decorating but after Christmas decor should should embrace the clean, fresh start that a New Year brings.
Add Lots of Texture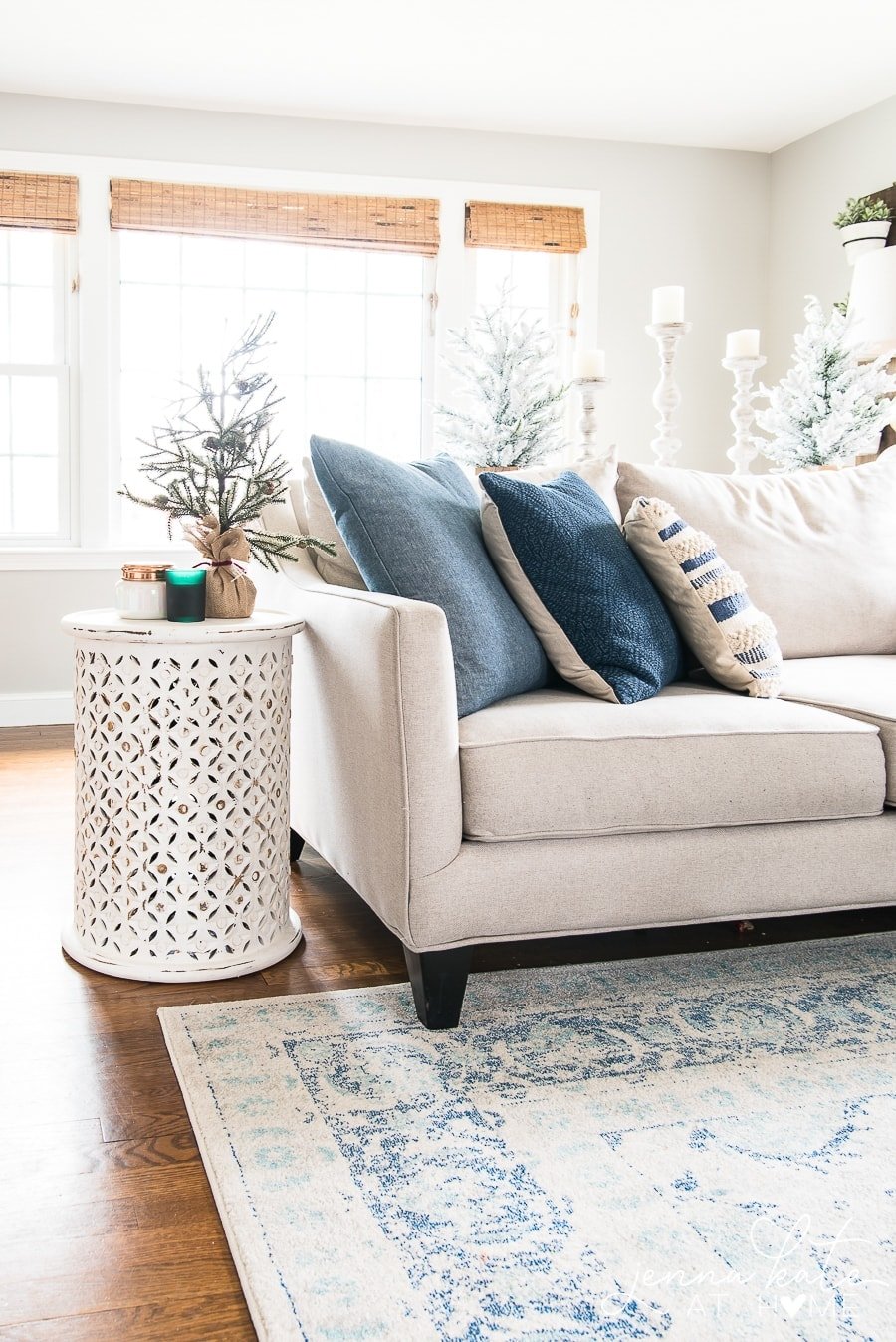 Bring in lots of texture. Whether your style involves lots of color or you're a neutral lover, texture oozes comfort and coziness at this time of the year. Load of up on throw pillows and blankets. Embrace cablekit, pom poms and other textures that you may not usually gravitate towards.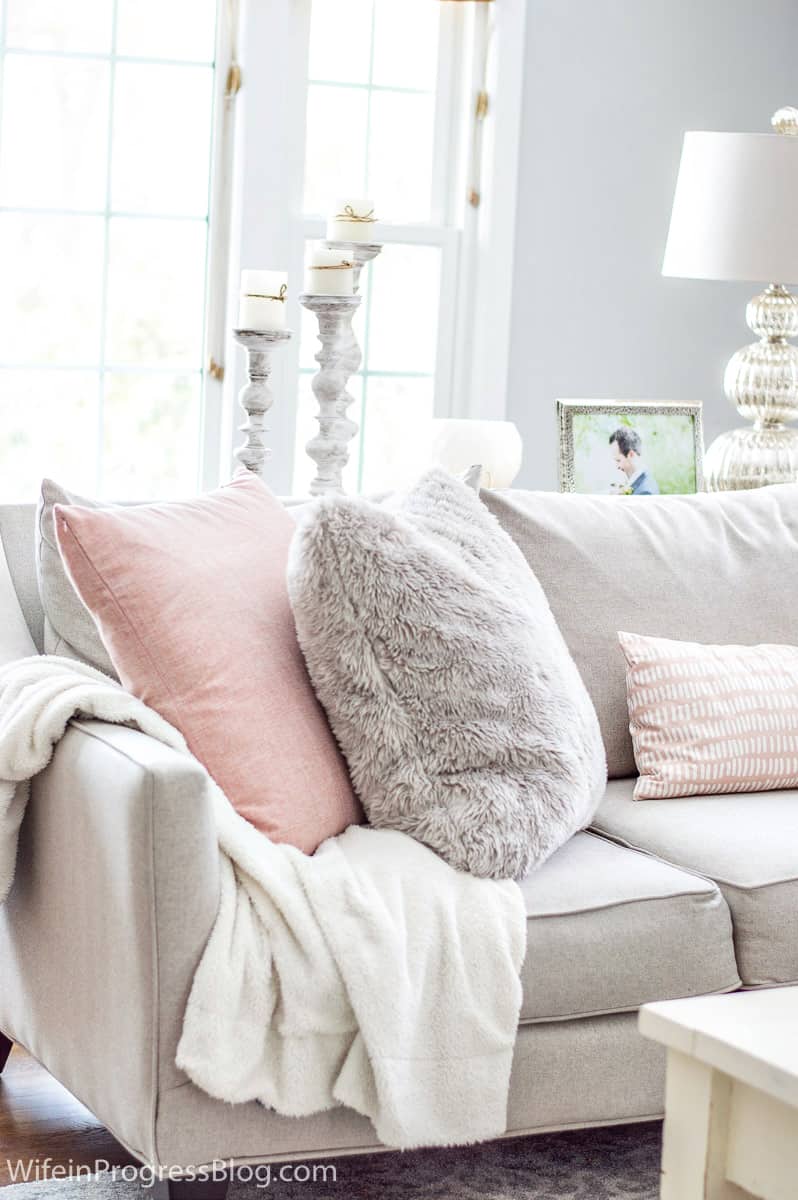 Add Visual Warmth
Warm up your color scheme by adding in warm wood tones and warmer metallics like matte brass or copper. The will add warmth to rooms that may be feeling cool at this time of the year.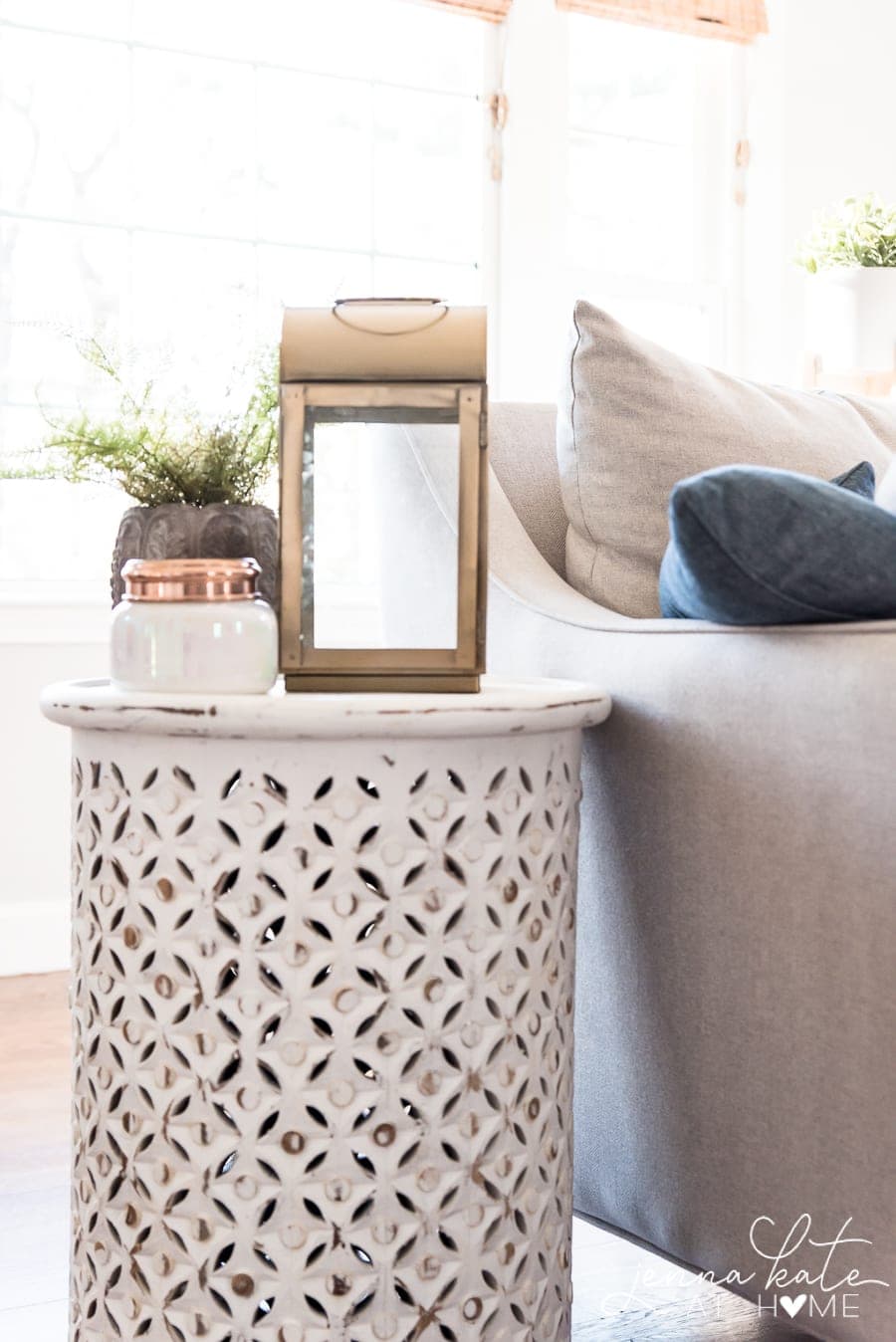 I hope you found these tips and ideas helpful as you go about decorating home your home post holiday season!