It's that time of year again, the holidays are here, and its time to pull out your decorations from storage! I am busy decking the halls over here, and for me this time of year means adding festive holiday decor to every inch of my home.
So let's talk about some Christmas kitchen decorating ideas! From the wreaths, garlands, centerpieces, to Christmas trees we have some fun festive ideas to help you spruce up your kitchen for the holidays.
Garlands
When it's comes to garlands they are is versatile and can be placed all around your kitchen, really for any season.
Place a garland around the windows, sink, island, cabinets, to around your doorways.
Hang a large garland or multiple garlands around your kitchen windows with some twinkle lights!
You can even drape them around your hood and pair with a Christmas wreath.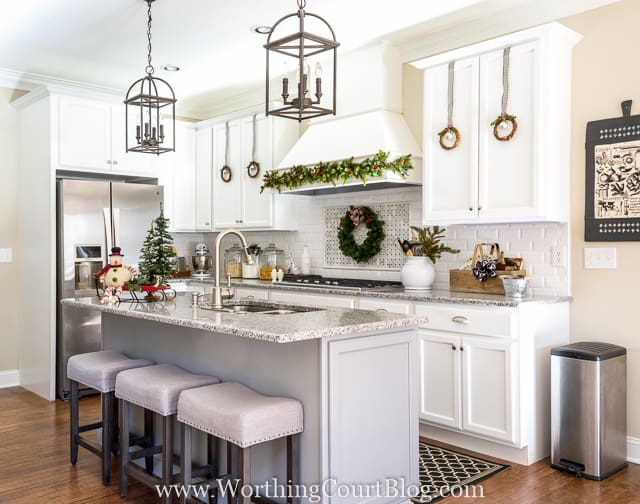 Drape a long garland or layers multiple garlands across your kitchen table or island. This will add that perfect pop of Christmas charm to your space.
I've written a full roundup on the best garlands out there, so be sure to check that out if you still need that extra bit of Christmas decor!
Centerpiece
A fun way o add some Christmas flare to your kitchen is with centerpieces. You can buy a pre-made centerpiece or get creative and make your own.
How beautiful is this simple centerpiece with ornaments, faux greenery and pinecones?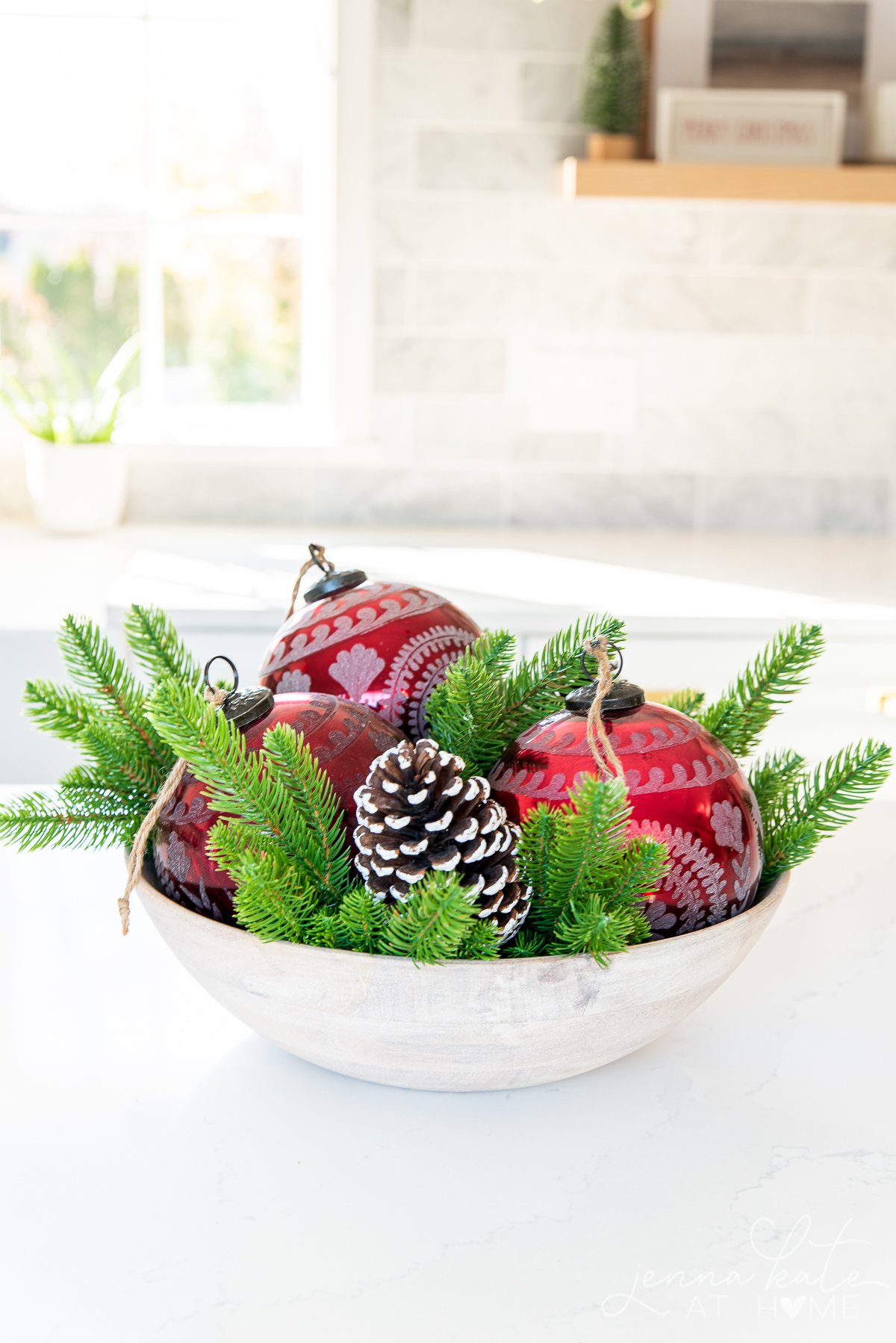 Grab a pre-made centerpiece like this one made from a mason jar and faux greenery, pinecones, and berry picks.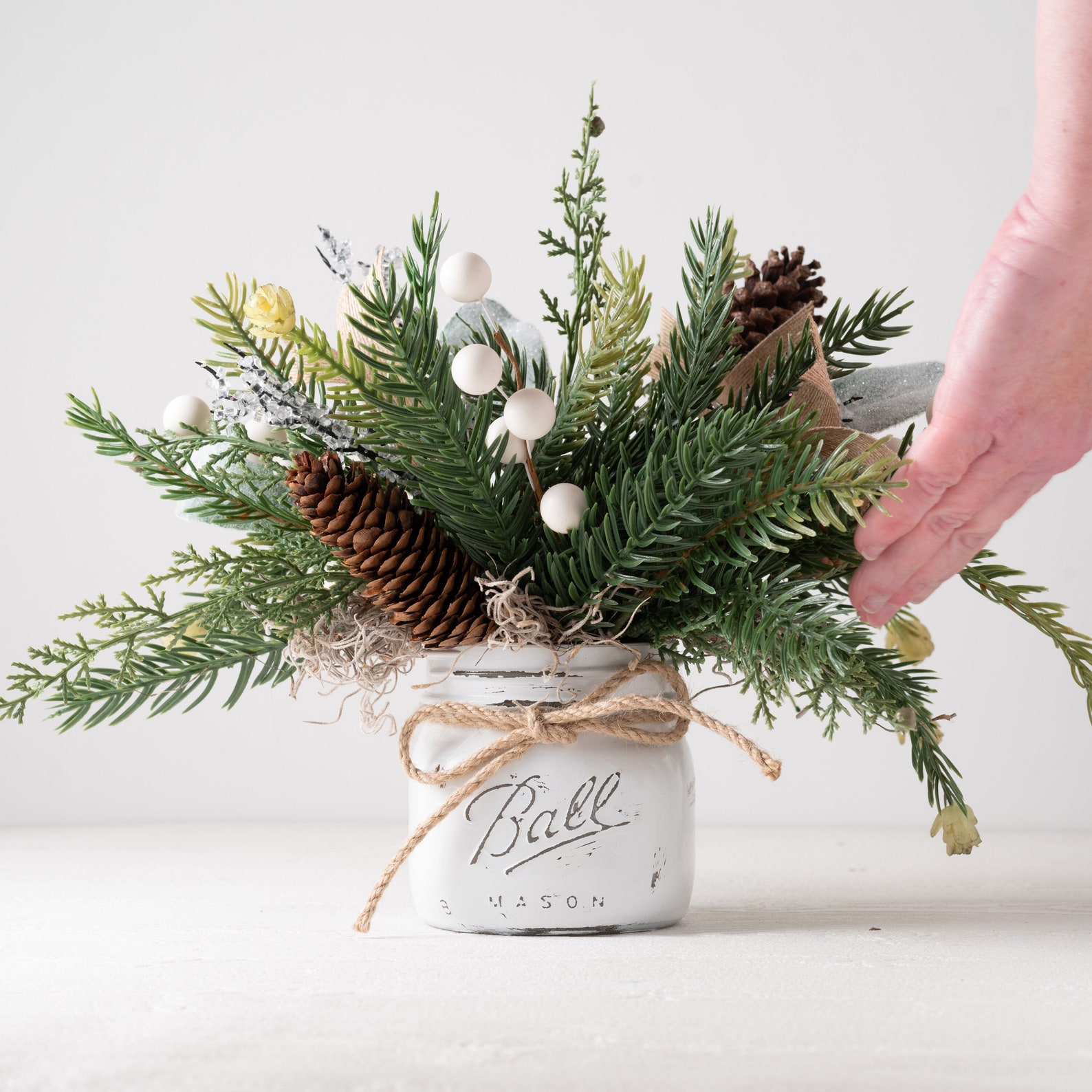 Maybe you want something a little more rustic, bring the outdoors inside with this birch candle centerpiece.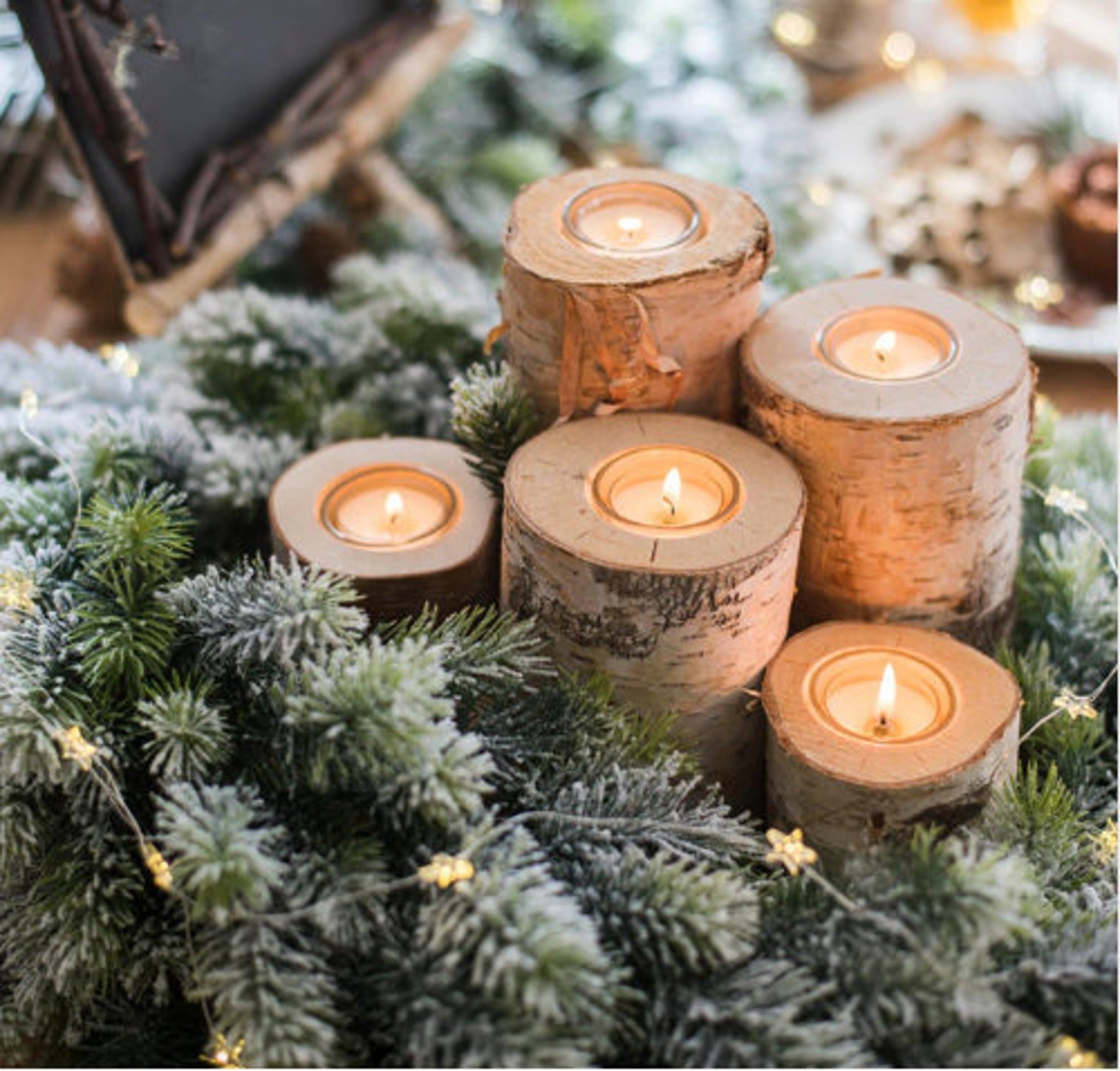 Christmas Tree
Nothing says Christmas like a tree in the kitchen!
I added a Christmas tree in here for the first time ever (there was a wall there this time last year) and it's so nice having the twinkle of lights in here in the evening.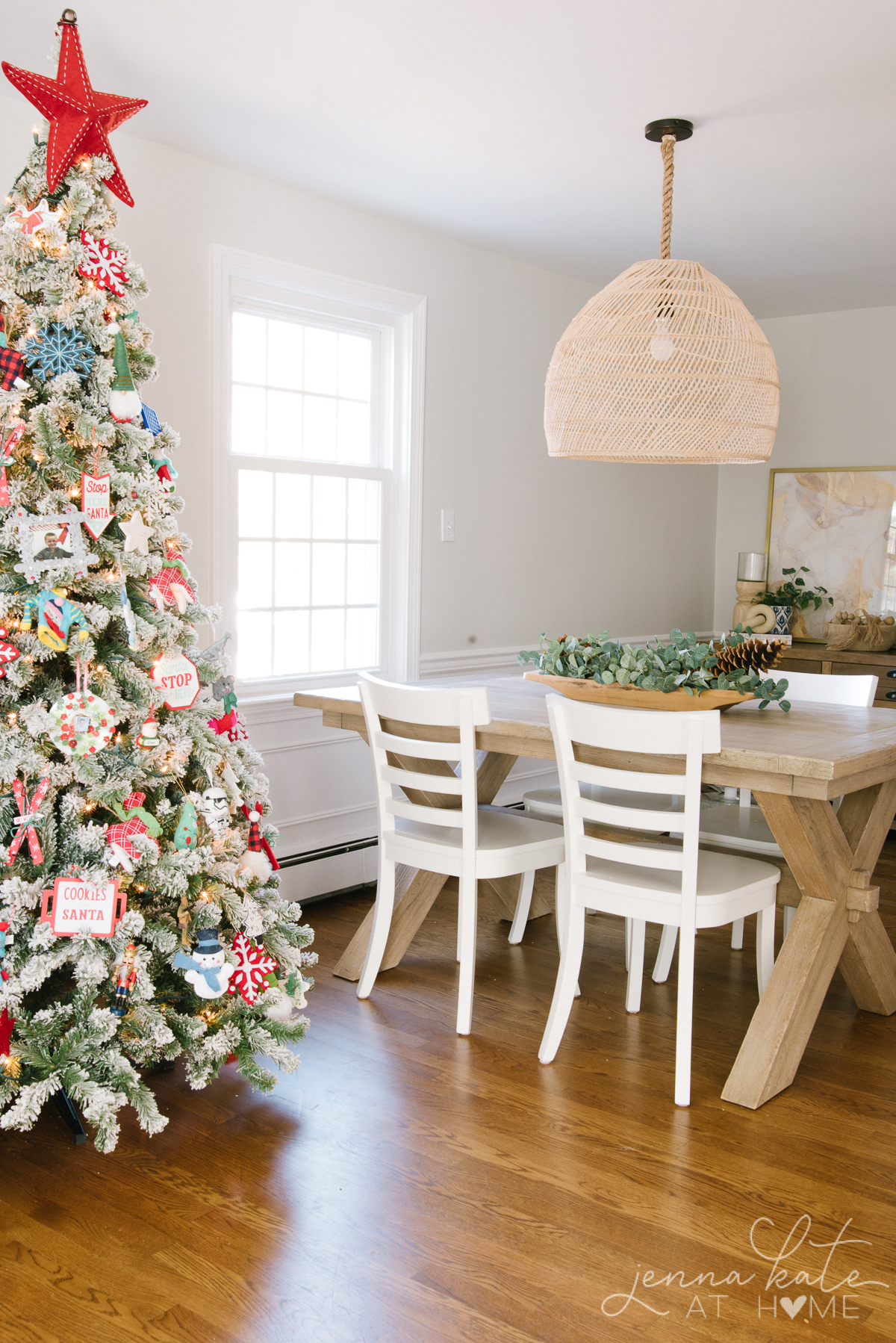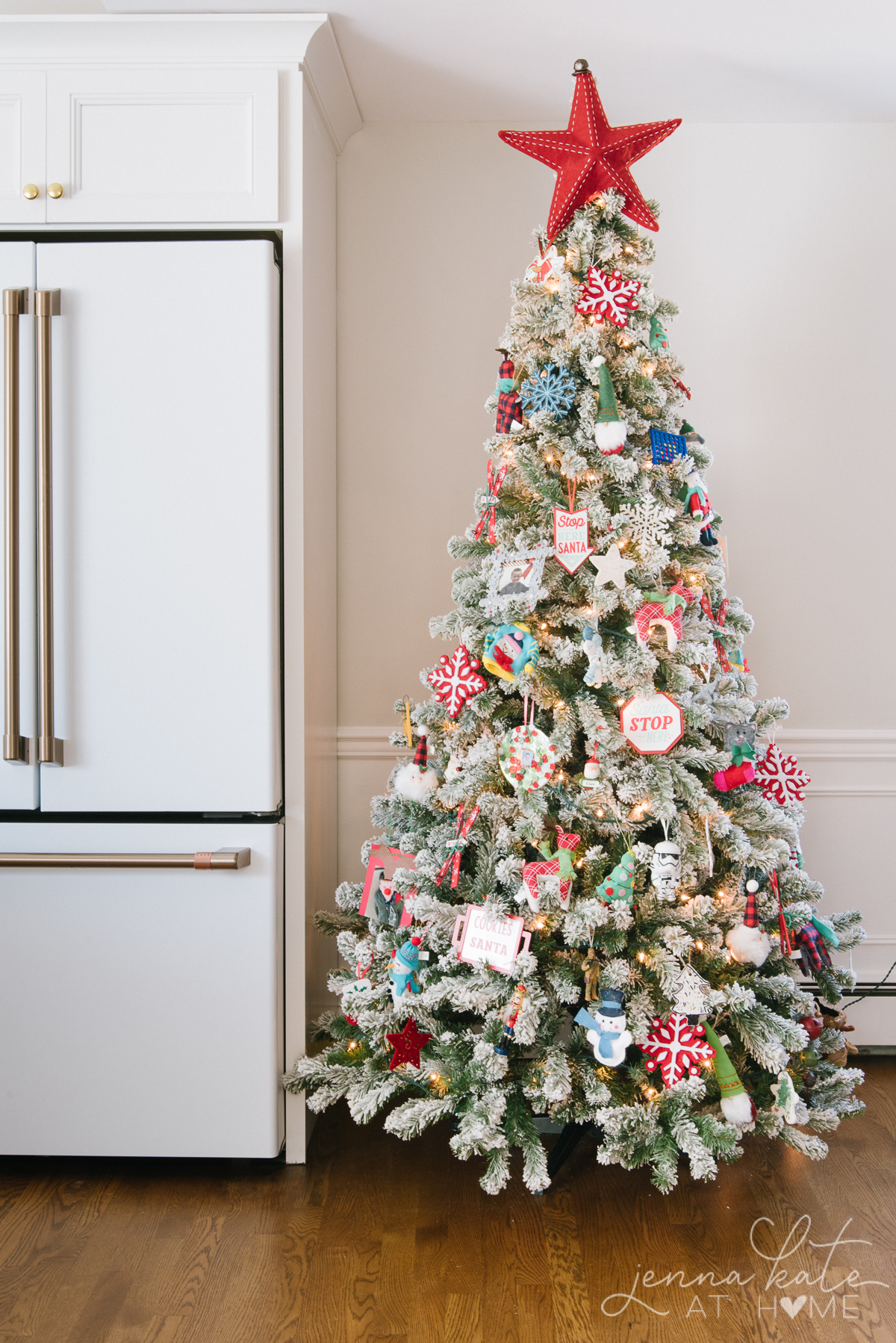 Plants & Flowers
Want another fun idea to make it feel like a cozy holiday in your kitchen?
Add simple, uncluttered additions like a vase of magnolia branches, or a little plant (real or faux) next to the sink or stove.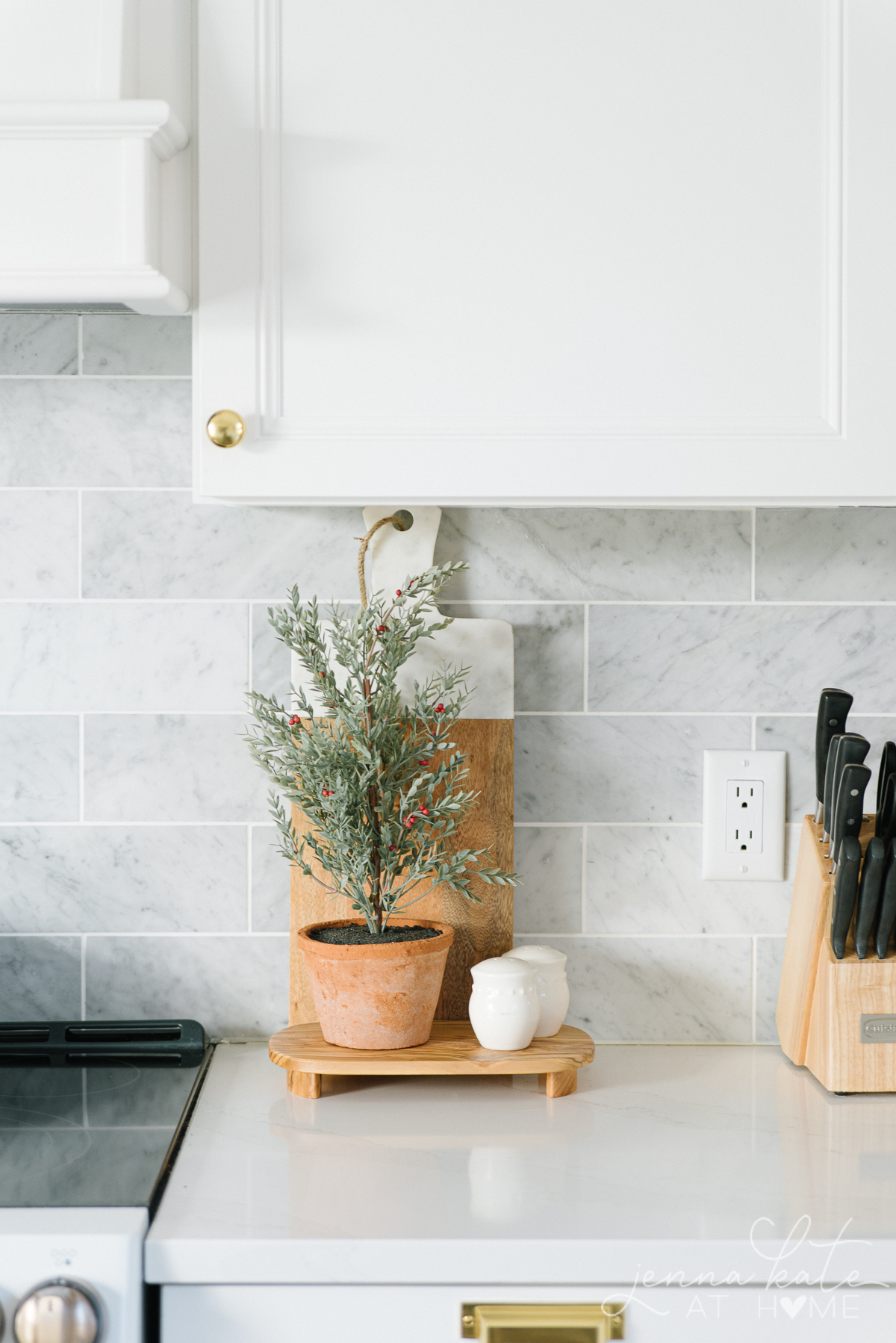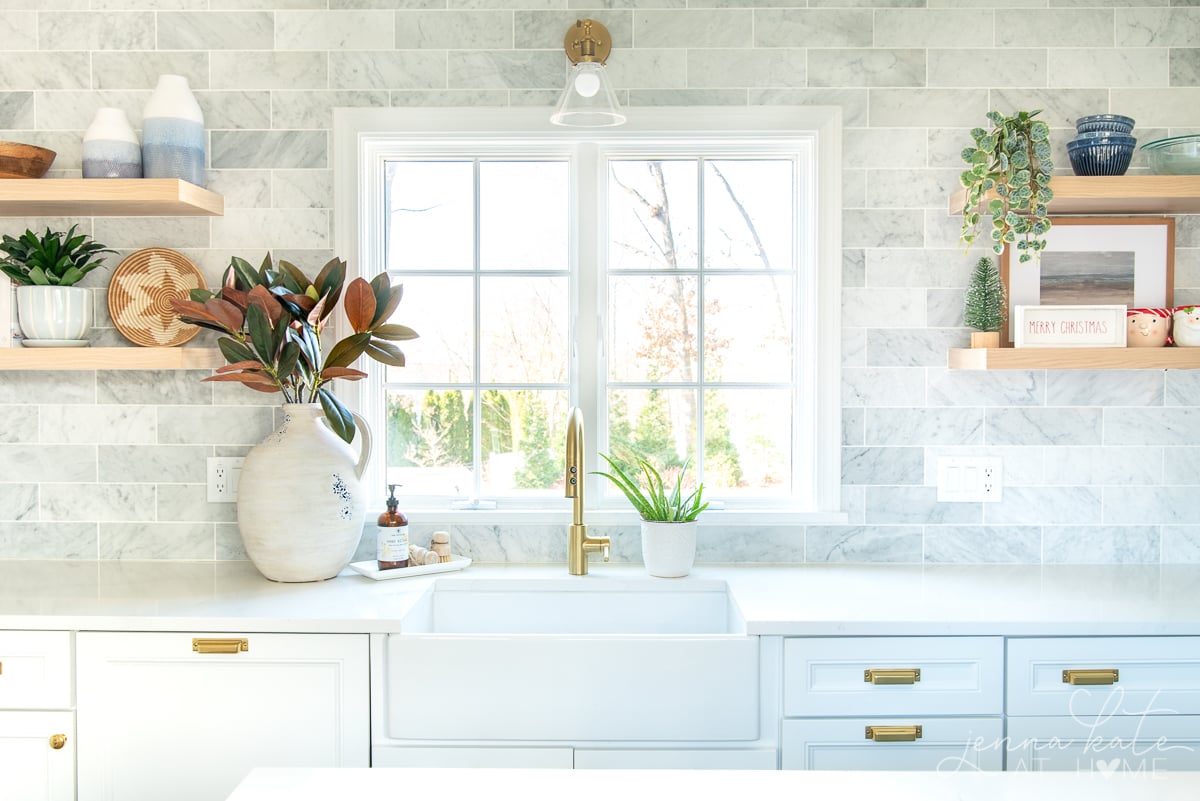 Wreaths
I love to start with pretty with garland, wreaths, and other natural touches in my kitchen.
You can easily attach wreaths to the back of counter stools or chairs. You can even add ribbon to them, too!
Another fun idea is to add Christmas wreaths to your vent hood, cabinets, and windows.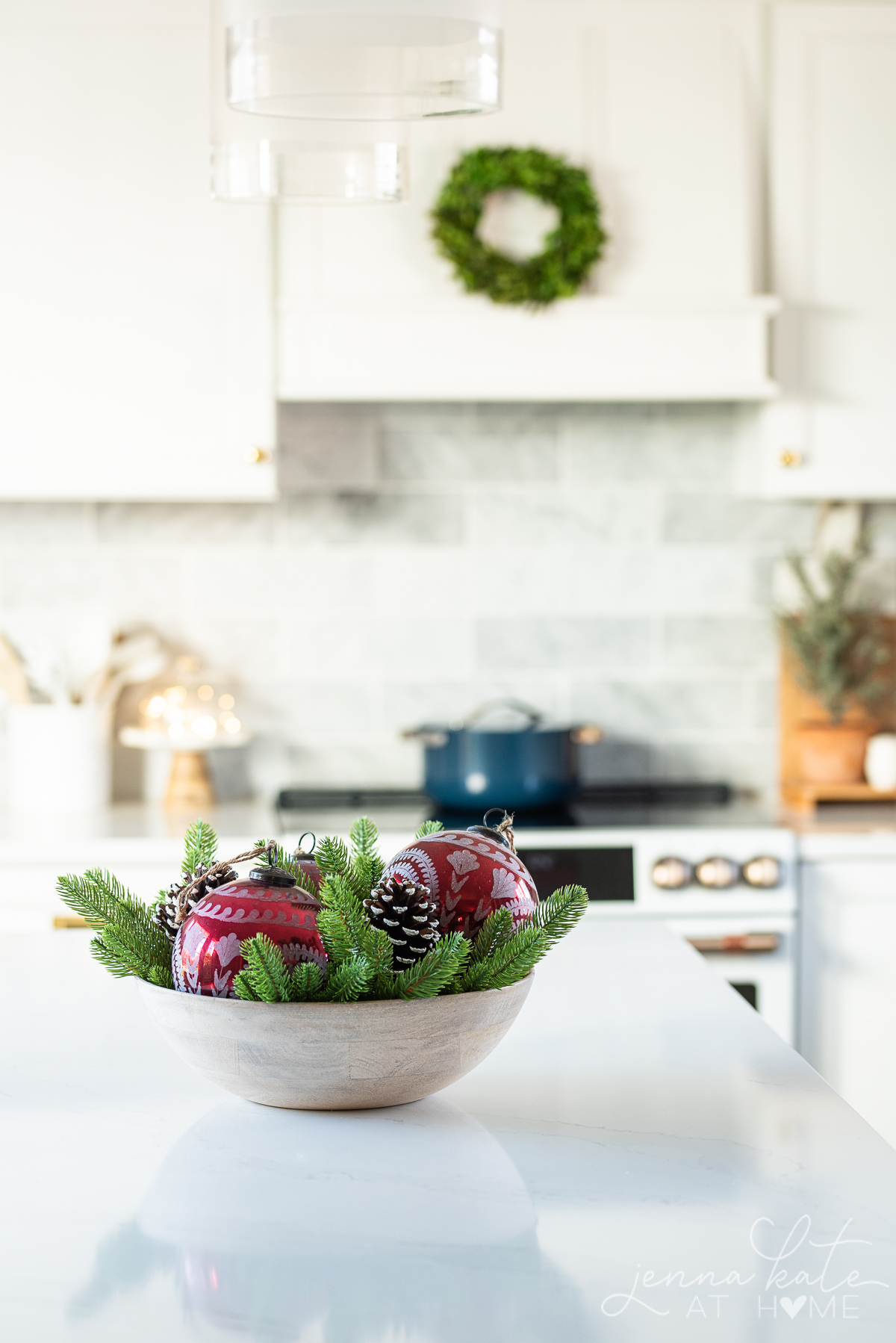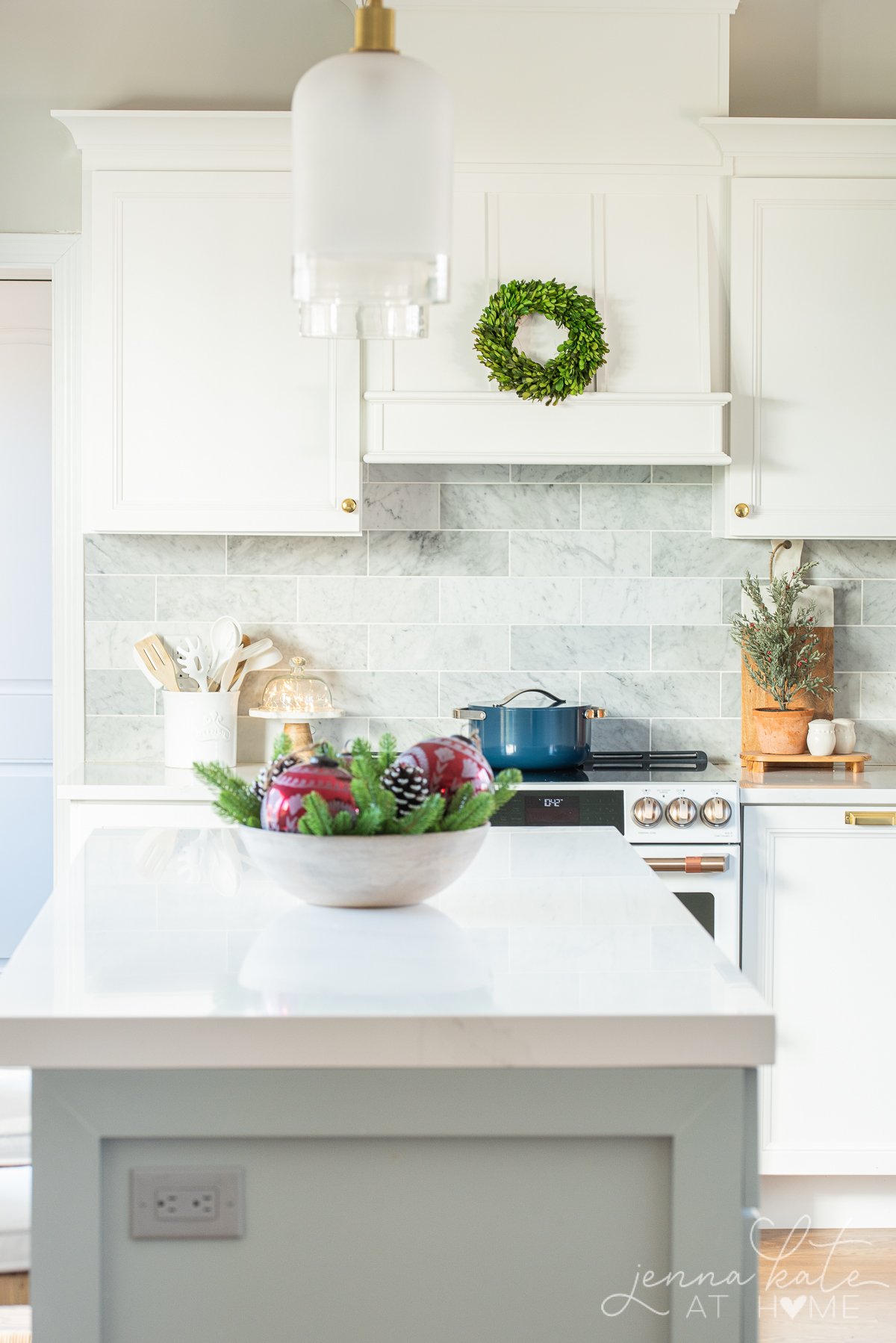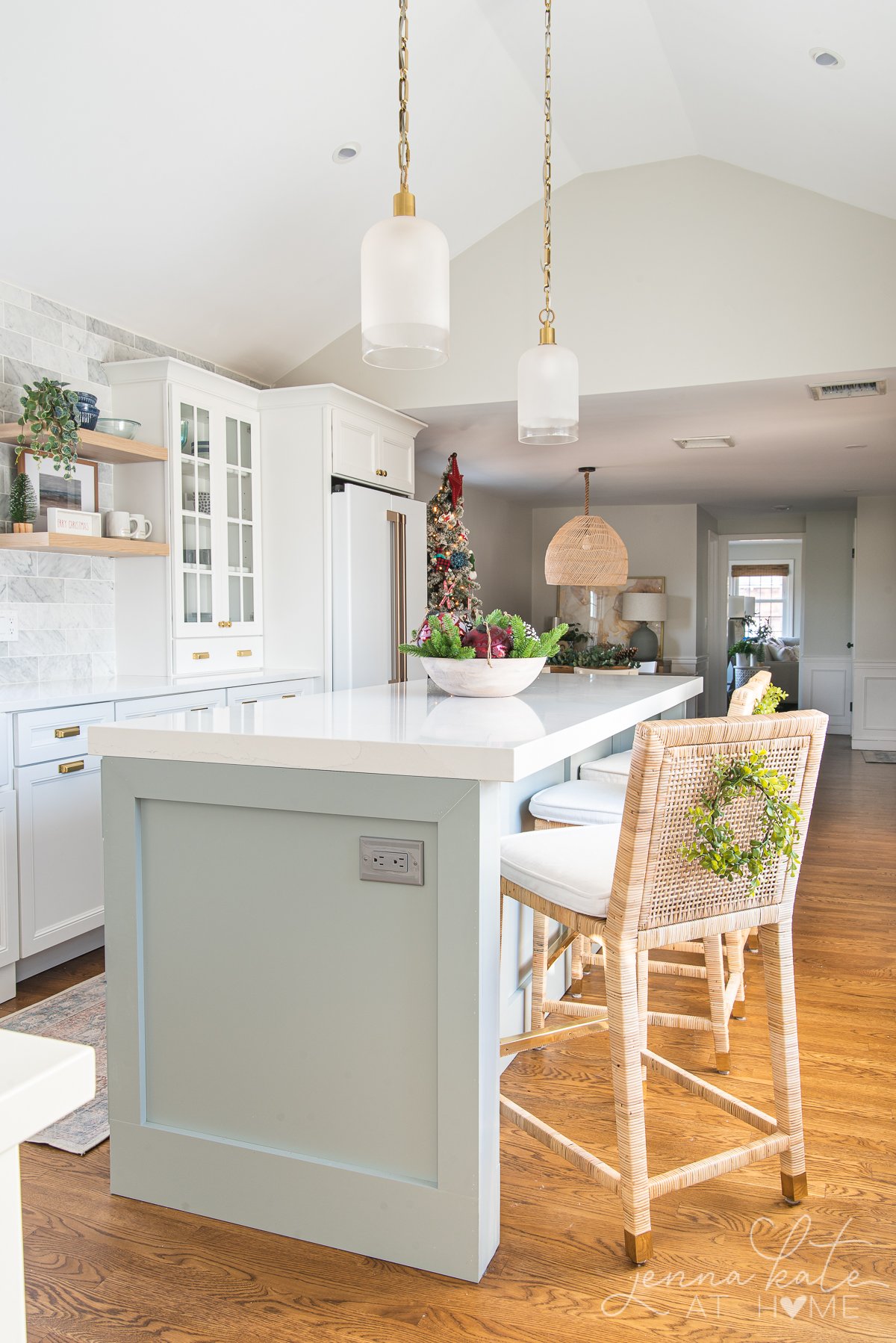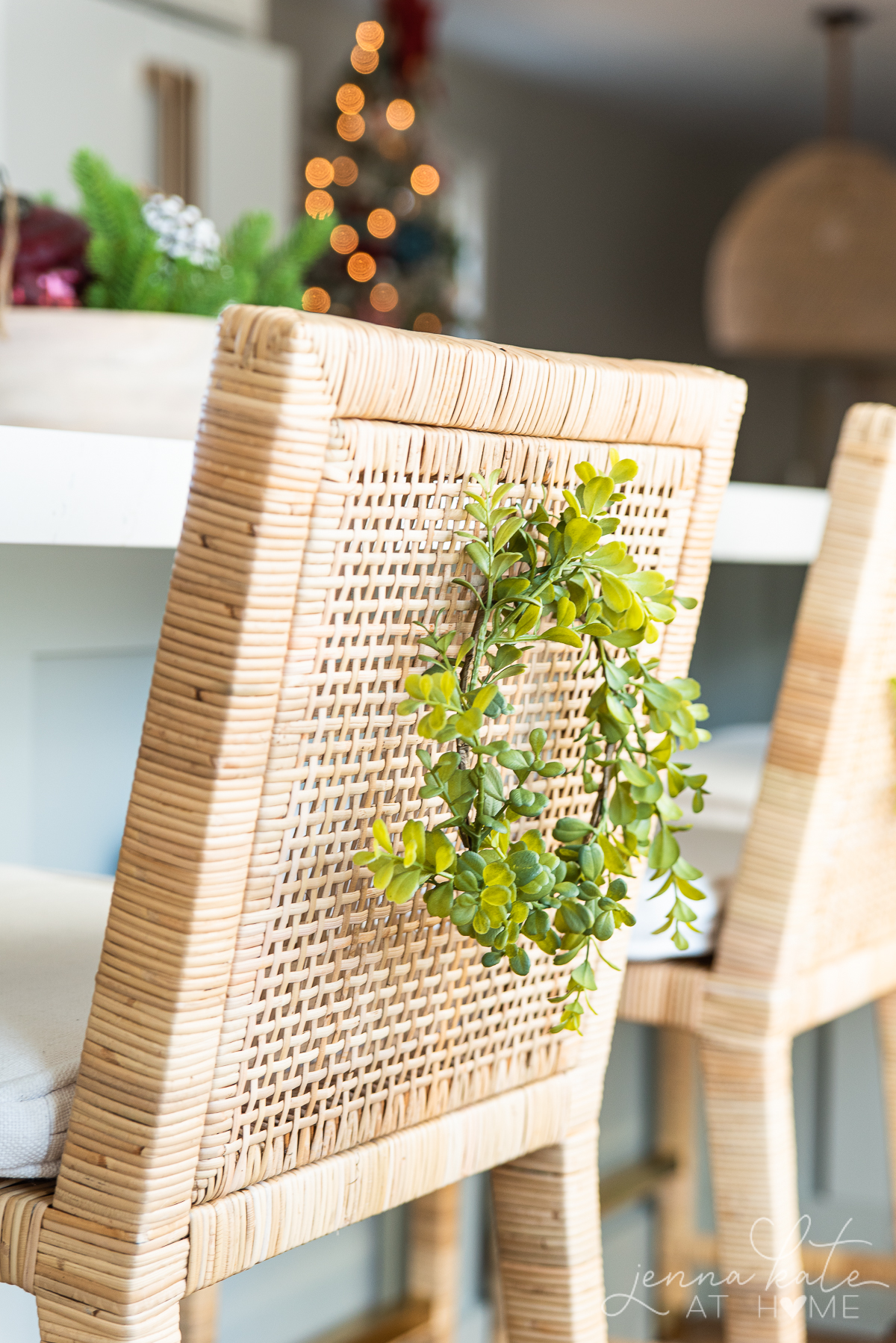 Final Thoughts
These are just some fun and festive ways to sprinkle Christmas decorations into your kitchen! Whether you add a wreath, garland, centerpiece, or even a Christmas trees it will help you spruce up your kitchen for the holidays.
Here are some other fun kitchen posts for you to enjoy!