Starting from scratch with your living room? Or does it just need a quick refresh? These affordable living room decorating tips will help you refresh your space while remaining on budget.
Before we start talking about budget-friendly fixes, let's speak to those of you that don't have any money to put into a living room makeover right now. Provided you're not completely starting from zero, there are ways to make your living room look good without spending a cent
1. Shop Your House
The easiest way that requires minimal budget to get a new look for your living room is to shop existing items already in your home.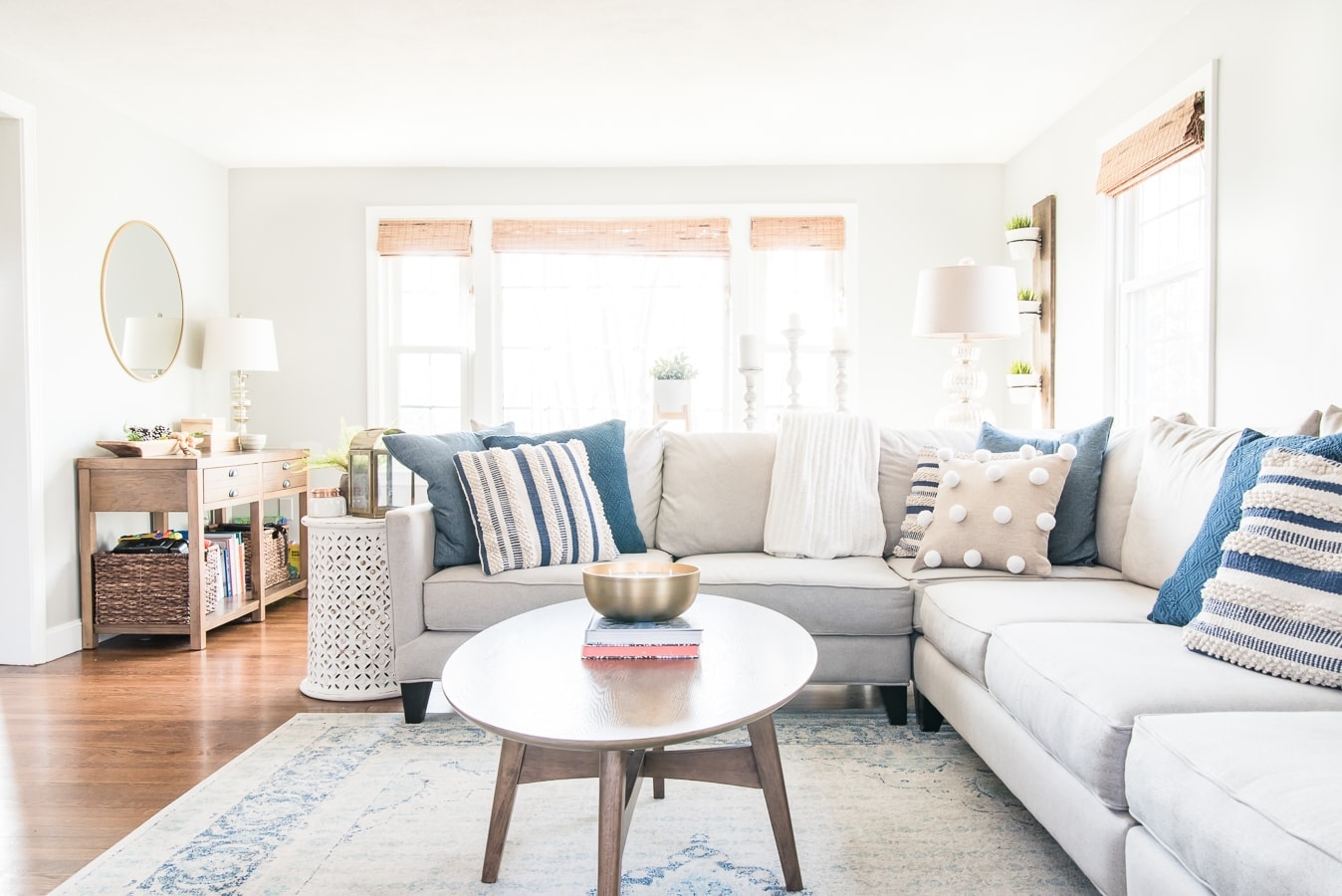 Take throw pillows from one room and switch them up with those that already are on your couch switch the rug from your bedroom and bring that into your living room these simple changes can completely transformed look at your room with minimal effort and zero budget.
2. DIY New Artwork
DIYing your own artwork is not only a great way to have a creative outlet but it can also cost next-to-nothing!
Many of the art pieces in my first home were ones that I created myself. Once you start to think outside the box and use materials that you might not usually use as art, you'll be amazed at what you come up with.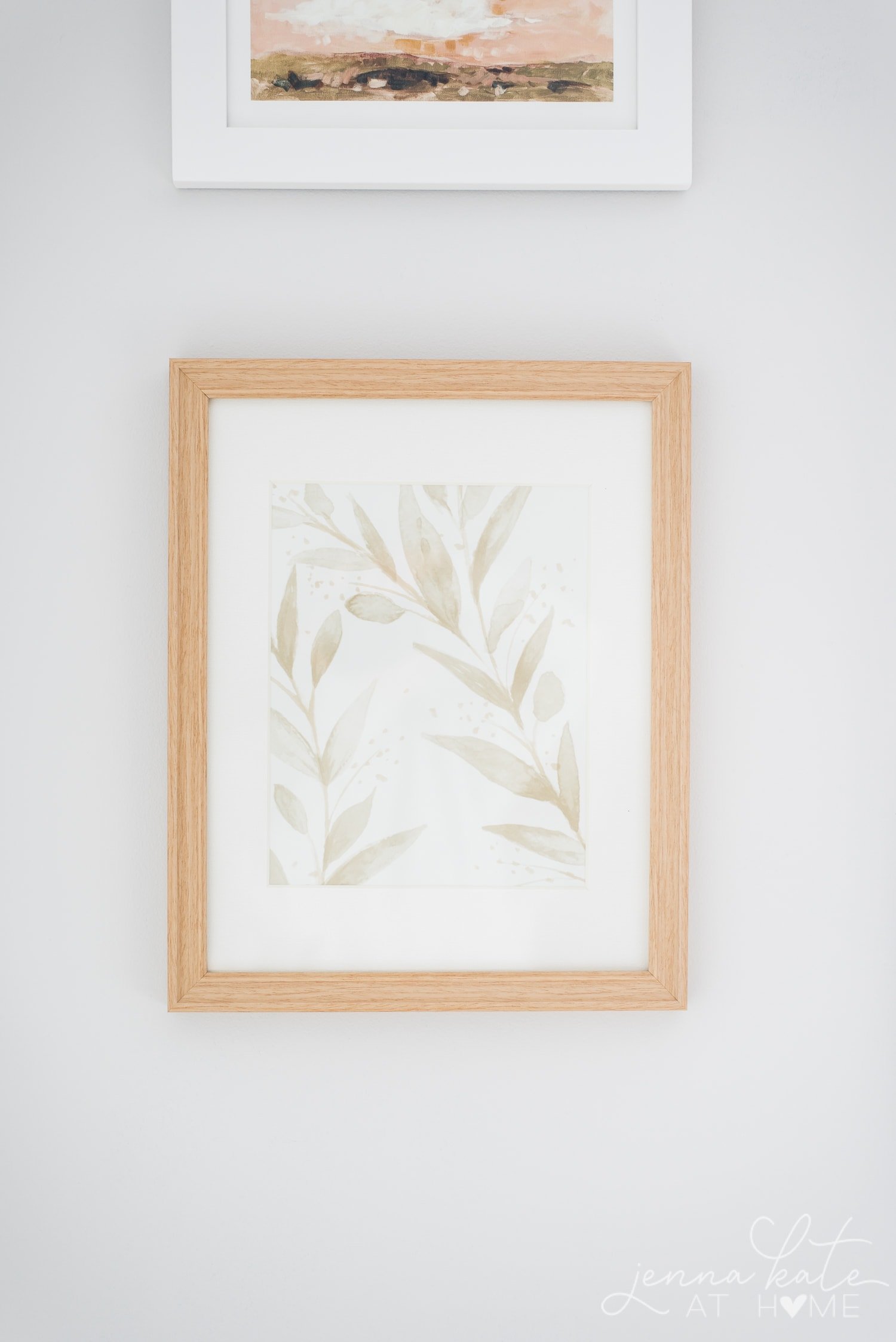 For instance framing greeting cards or pretty wrapping paper. Attaching baskets or placemats to the wall as art or using free printables available online and framing them.
RELATED: DIY WALL ART IDEAS
3. Rearrange Existing Furniture
Rearranging existing furniture pieces can bring new life to your living room. Re-orient your couch move armchairs to a different space to instantly change the entire look of your room.
4. Deep Clean
One very cost effective way to spruce up a living room space on a budget is by giving it a thorough cleaning. Carpets become almost unrecognizable with time, but with a good steam cleaner, you can breathe new life into them for a small amount of money. For example, Lowe's offers 24 hour steam cleaner rentals for $29.99.
Wiping down walls and cleaning dirty windows can go a long way as well. Remember…a little elbow grease costs next to nothing but time and commitment.
If you have some money to put into your living room, but need to remain on a strict budget, the following ideas are sure to help…
1. Invest in slipcovers
If you need a new couch but can't afford one right now a great option is to invest in slipcovers they come in a variety of colors and materials that are much more affordable than purchasing an entire new piece of furniture.
2. Switch Up The Throw Pillows
Throw pillows are my all-time favorite way to change the lack of a room instantly. By varying patterns textures and colors you can add a totally new vibe to any room in your home. I like to shop my home for throw pillows that I already own but if you need to buy some there are so many places that sell affordable throw pillows. My favorite places to shop for them are Home Goods and Target.
And if you're a little handy you can easily make throw pillows from towels and placemats for a cheaper alternative to pricey accessories.
RELATED: DIY Pom Pom Throw Pillow
3. Add New Plants
Whether real or faaux, plants are a great way to add color and life to your living room. I like to add a variety of heights and textures and colors. This principle of course works for anything that you're going to be adding to your living room and it's a great design tip.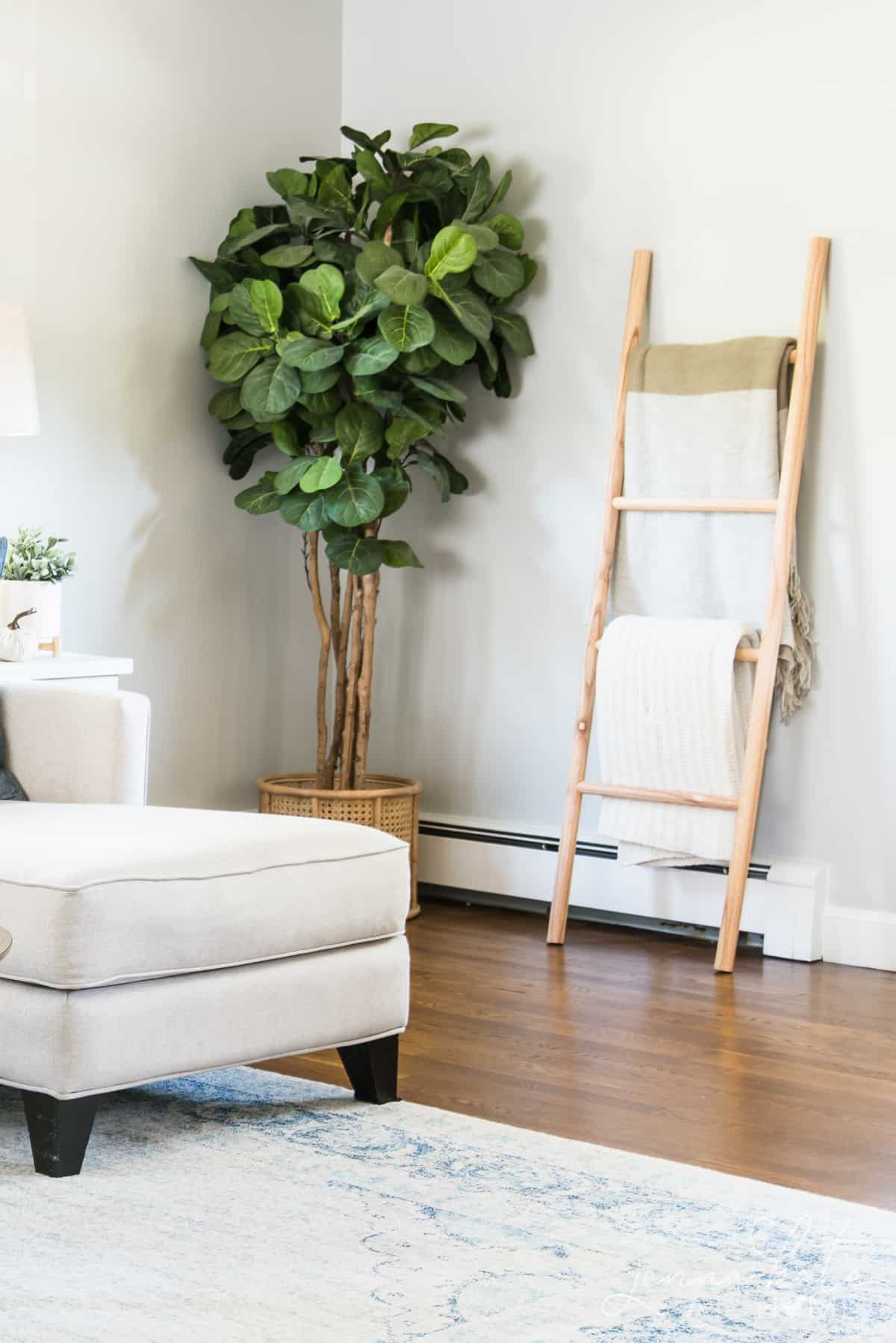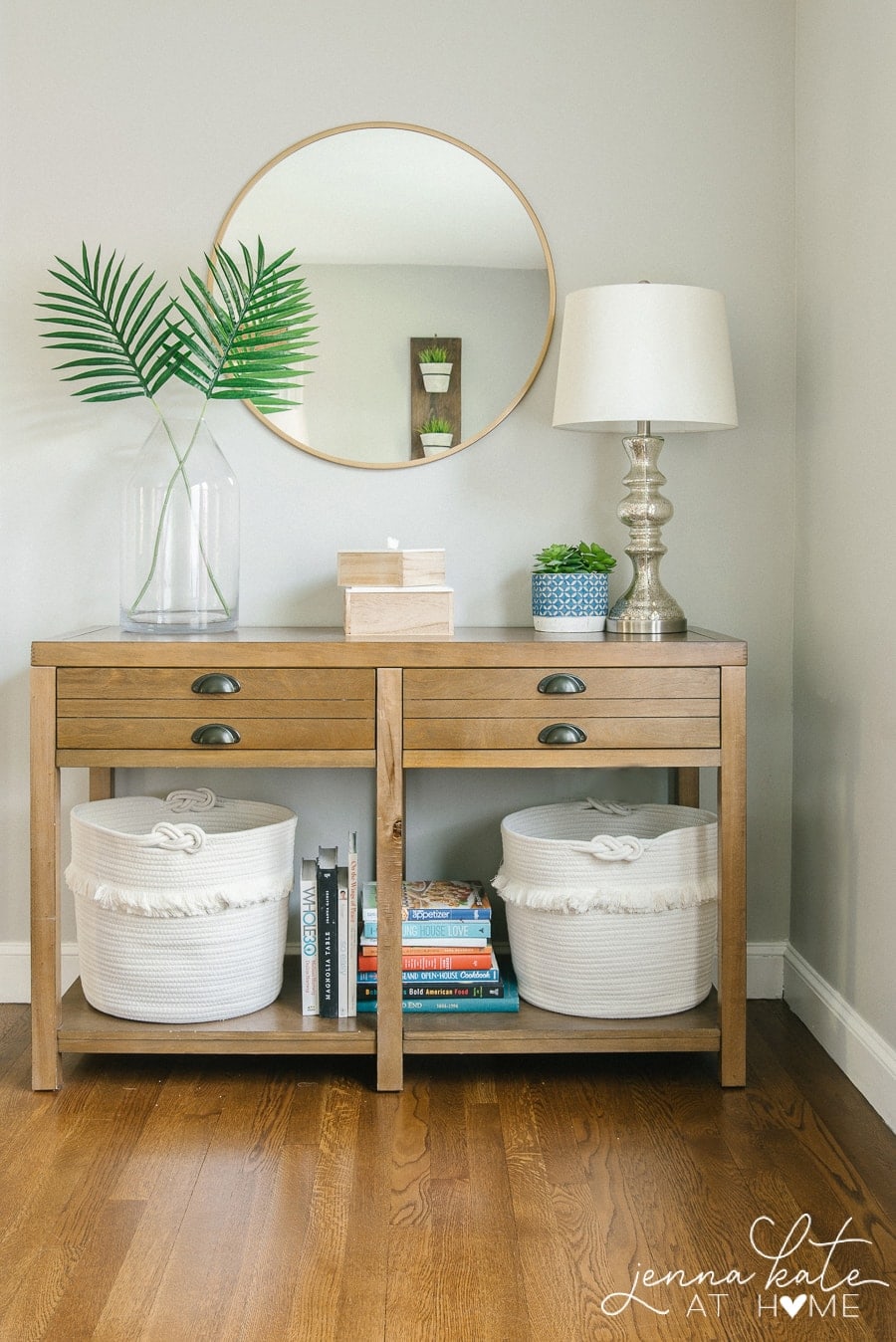 A fiddle leaf fig or olive tree in the corner of a room adds height while something spiky like a spider plant on a side table add interest. If you are short on floor or table space consider adding greenery to your walls or hanging from the ceiling.
4. Paint the Walls
The simplest way to stretch your budget and add a wow factor to your living room is with some paint. The right living room paint colors have the power to completely transform your room for about $60. Choose a bold color palette to create an accent wall or just refresh your room with a soft shade of greige, that literally works with any design style.
Of all the changes you can make to your living room probably the most dramatic will be painting the walls. Whether you go lighter, darker or you just want a fresh coat of paint to clean up the space, a $30 gallon of paint is a great use of your budget. I'm always amazed at the power of paint to transform a space from dull and boring to bright and beautiful, and in as little as a few hours of your time!
5. Paint the Furniture
Similarly paint is a great way to change that if your living room by painting some furniture a quart of high quality furniture paint such as Benjamin Moore's advance line goes a surprisingly long way. Use it to paint side tables and Consol tables for a fresh and modern look.
6. Give New Life to Thrifted Furniture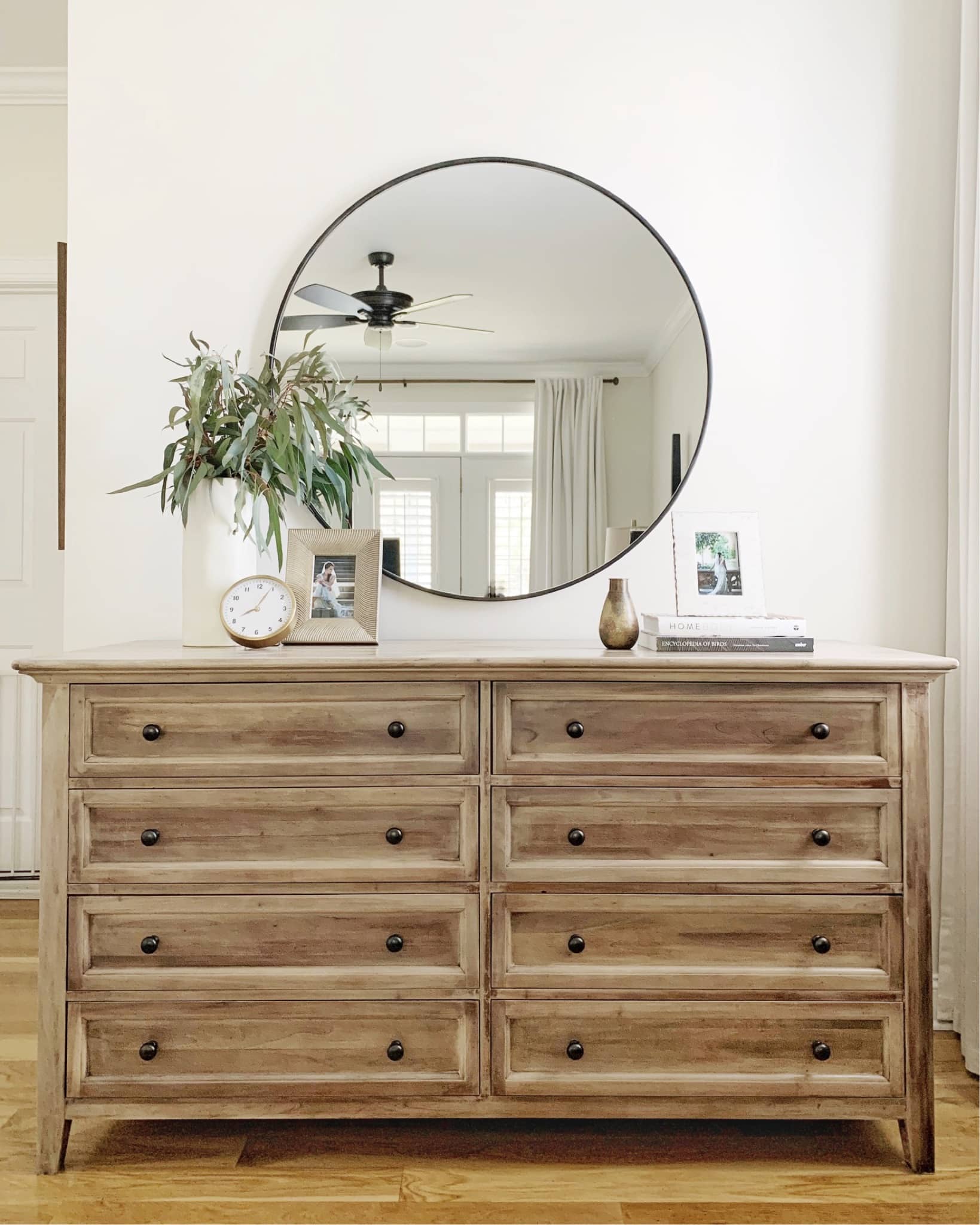 Old furniture from a thrift store can be given a brand new life with a little elbow grease. Consider completely painting coffee tables or stripping the existing finish down to raw wood for a beautiful modern look.
My friend Amy, from the Coastal Oak, does an amazing job of giving thrifted pieces a new lease on life. You never know that these pieces started out ugly because they look so high and when she's finished with them.
6. Make Over Thrifted Table Lamps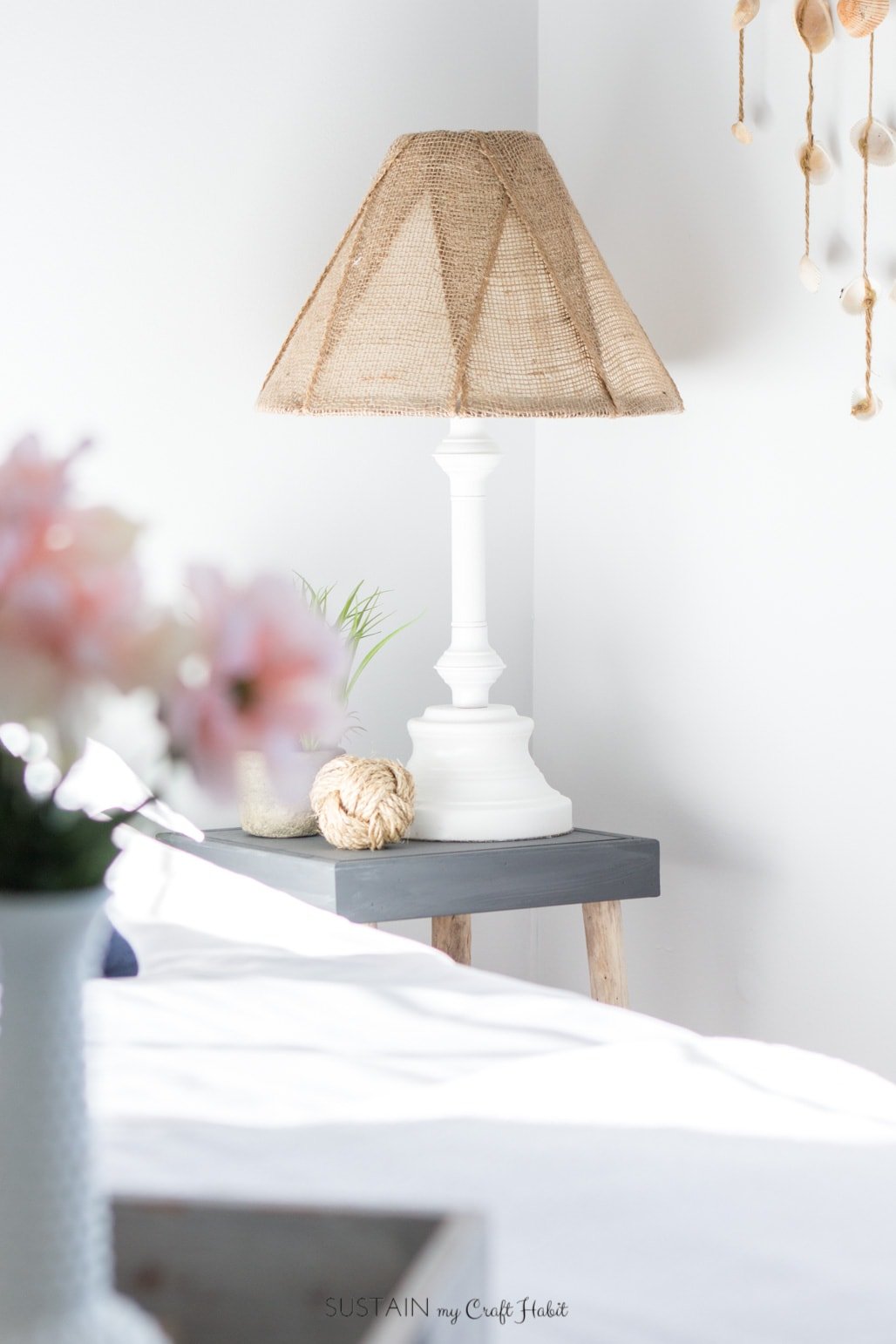 You don't need to spend a fortune on table lamps to get a high-end look. Shop in thrift stores for lamps that have a nice shape don't worry about the color or the lampshade new lampshades are affordable and you can pick those up at home goods or target. Purchase a five dollar can of spray paint at your local hardware store to give your lamp base a whole new look.
7. Buy a New Rug
Look on Facebook Marketplace or Craigslist for homeowners selling rugs. These are great places to find beautiful, minimally used rugs. Alternatively, you can buy brand new from online retailers like Rugs USA who regularly have great sales where you can score beautiful rugs for a reasonable price.
By adding a rug to your living room, you'll instantly add coziness warmth and texture to the space. The color that you choose should work well with the throw pillows and other decorative items in the room. If you're new to decorating and you're not entirely sure of your decorating style yet, choose a rug in a neutral color that will work with whatever color scheme you have for years to come.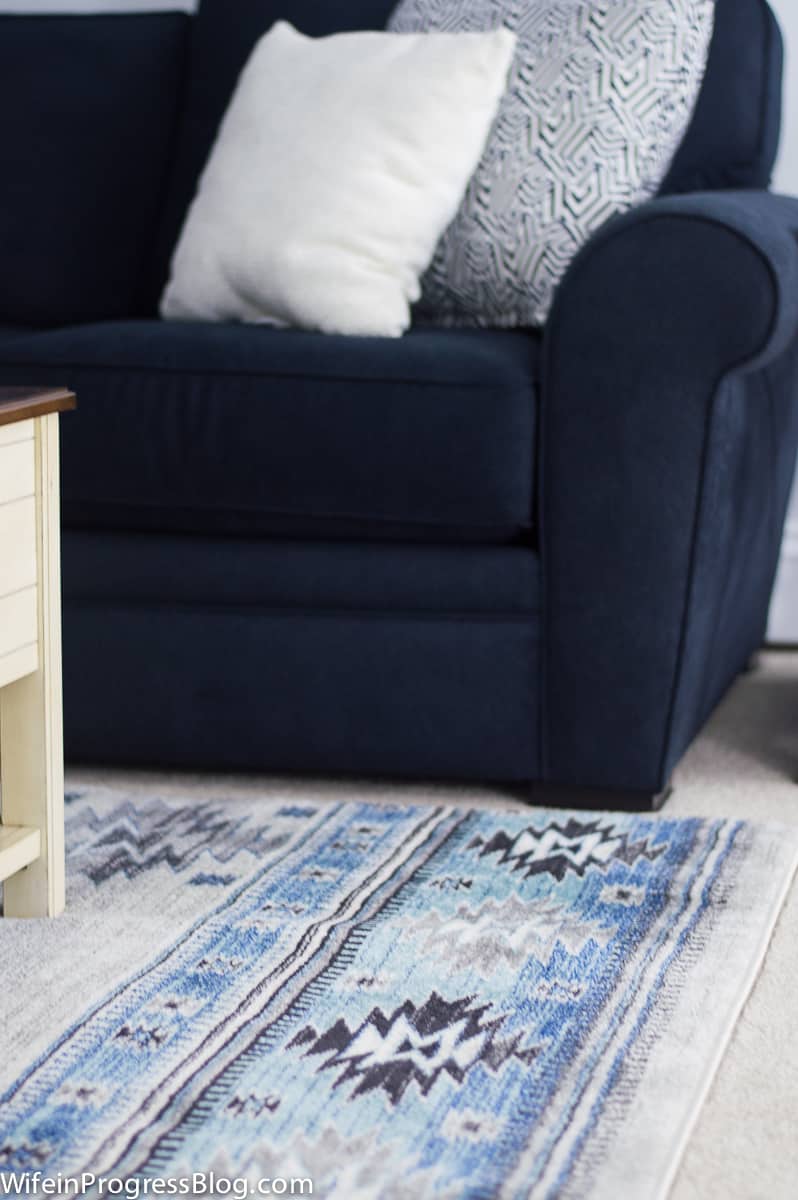 Final Thoughts
With careful planning and consideration even the smallest of budget can yield a beautiful living room. Using basic design principles, a little thrifting, a little elbow grease and some creativity, you too can have a living room that's magazine worthy.