This post may contain affiliate links | For further details, please read our privacy policy
This is the ultimate guide to the best Christmas Garlands for 2023. Whether you're looking for Norfolk Pine, Cedar or a mixed greenery garland, you'll find the perfect festive touch for your holiday mantel or stair railing.
The Most Realistic Christmas Garland
I'm going to skip right to the point – the most realistic Christmas garland is the Afloral Real Touch Norfolk Pine Garland. It is the best faux Christmas garland on the market by a long shot, and has been a viral product on social media for several years. I purchased it 4 years ago, and I have continued to buy more every year, since I love them so much.
Note: If it's sold out (which is usually is by November, it's still in stock here but the discount doesn't apply).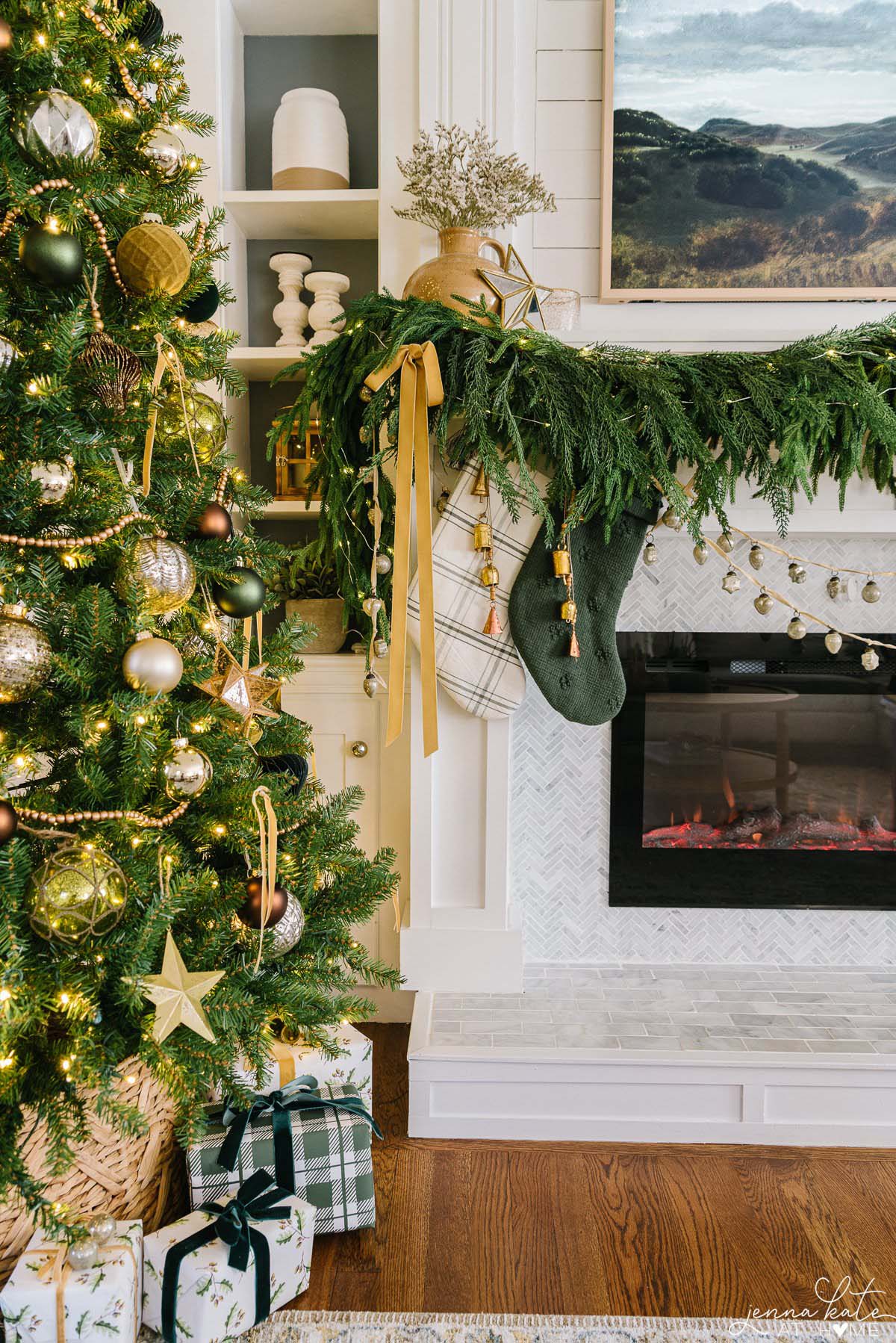 This garland has a "real touch" feel to it. It's not hard and ribbony like the cheap garlands of the past. It's soft, bendable, and has a beautiful rich green that looks natural and realistic. It's not hard to see why it's considered the best garland for Christmas.
Real vs Fake Garland
As much as I love a fresh garland, I like to enjoy my Christmas decorations for as long as possible, and real garland just doesn't last as long as I need it to.
That, paired with the fact that I'd rather not have my 1 year old eating crispy pieces of cedar or pine needles, means that artificial Christmas garland is the best choice for my decorating plans.
Artificial garland – and artificial Christmas trees – have come a long way from the shiny ribbony plastic we all grew up with. These faux garlands can be incredibly realistic and will last for years to come.
Tip
I like my garland to match my Christmas tree. So if you're doing a green tree do a green garland. If you're doing a flocked tree, match it with a flocked garland.
While I've already share the best garland to buy this year,there's also a variety of other highly rated artificial Christmas garlands that might pique your interest – from mixed greens, to evergreen garlands of cedar and pine.
Each garland has received great reviews and whichever one you choose, I know it will be the perfect touch to your Christmas decor, whether you go all-out or keep it on the minimal side.
Many of these garlands are simple, but you can easily add some festive cheer in an easy way with lights, ornaments or even faux bright red berries for a traditional look.
Important Considerations
The best faux Christmas garlands sell out EARLY. Last year, that meant the first week of November. Don't say I didn't warn you!
These garlands are investment pieces. In this case, you get what you pay for. These garlands are something you'll continue to use year after year.
Sales DO happen, so keep your eyes peeled! You can also use my code JENNA20 for 20% off orders $100+ until 12/31 for the Afloral Norfolk Pine.
Faux Pine Garlands
Real pine garlands are incredibly messy. As much as I love the look of fresh pine draping over a console table or dining table, the pine needles are just the worst to clean up. These artificial pine garlands will give you the look of beautiful draping traditional pine, without the cleanup!
1. Real Touch Norfolk Pine Garland
Like I already mentioned,the Real Touch Norfolk Pine Garland is by far the best garland for Christmas. This is the one I've bought several times (by several I mean I own 10 of them!!). I cannot stress enough how beautiful it is! You can recreate the look below using 2 garland strands, but if you want a thicker look, you'll need 4.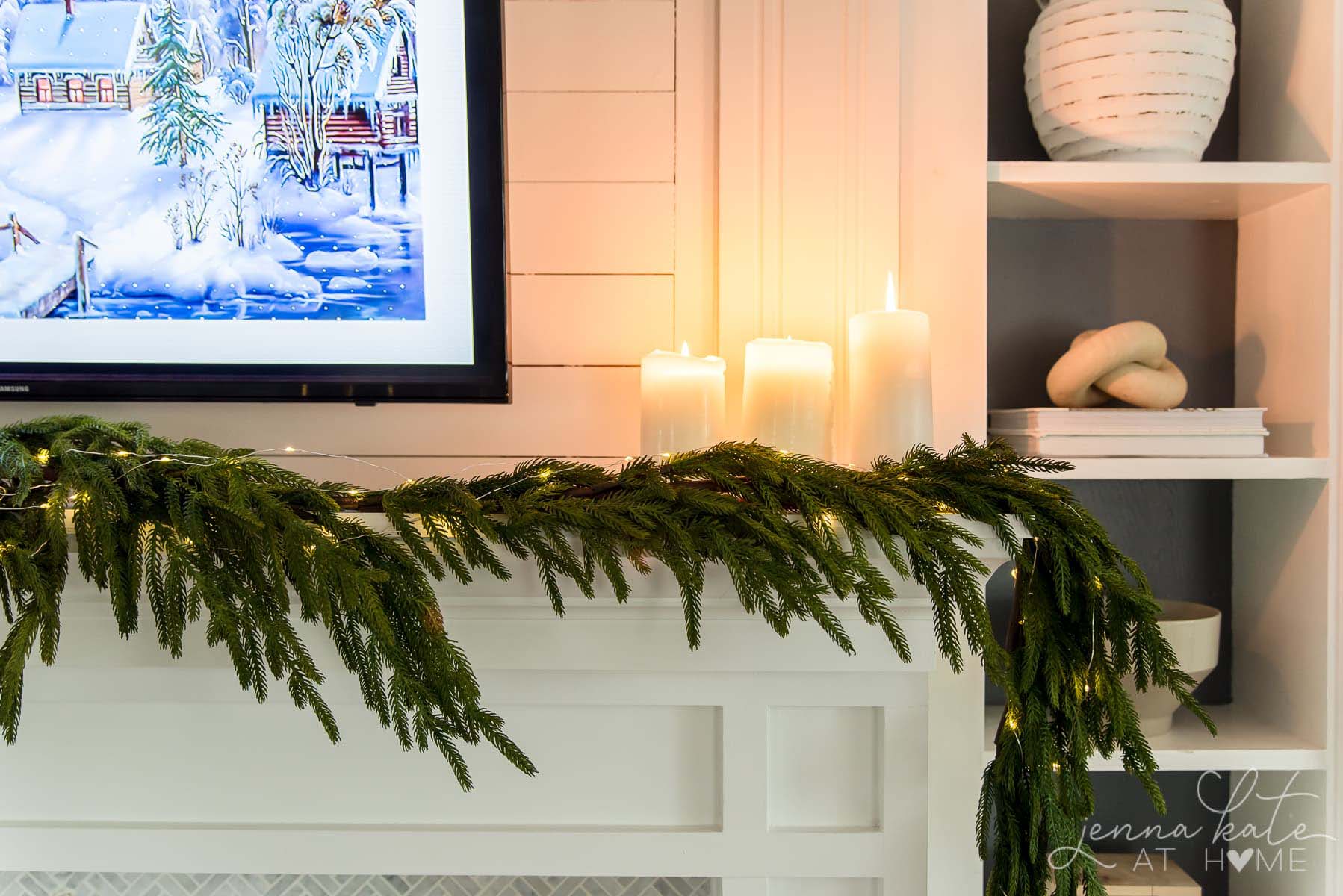 These pine garlands are as the next best thing to real and are the most realistic garland I own.
TIP: If you miss the smell of a real pine garland, spray a bit of this Christmas tree scent and you'll be all set!
NOTE: For 2023, you can now purchase the Norfolk Pine in a 72 inch length as well as a 180 inch length which would be perfect for staircase railings.
Planning on using your garland outdoors? Then purchase the UV treated version rated for outdoor use so that the color doesn't bleed or fade.
Looking for Christmas wreaths? The Norfolk Pine Wreath is all you need.
USE CODE JENNA20 for 20% off orders $100+ until 12/31
The look below is my fireplace mantel from last year. I used 4 Norfolk Pine garlands and 1 cedar garland along the top for a bit of texture and color variety. I also added some battery-operated warm white lights. If this isn't the perfect Christmas garland, I don't know what is!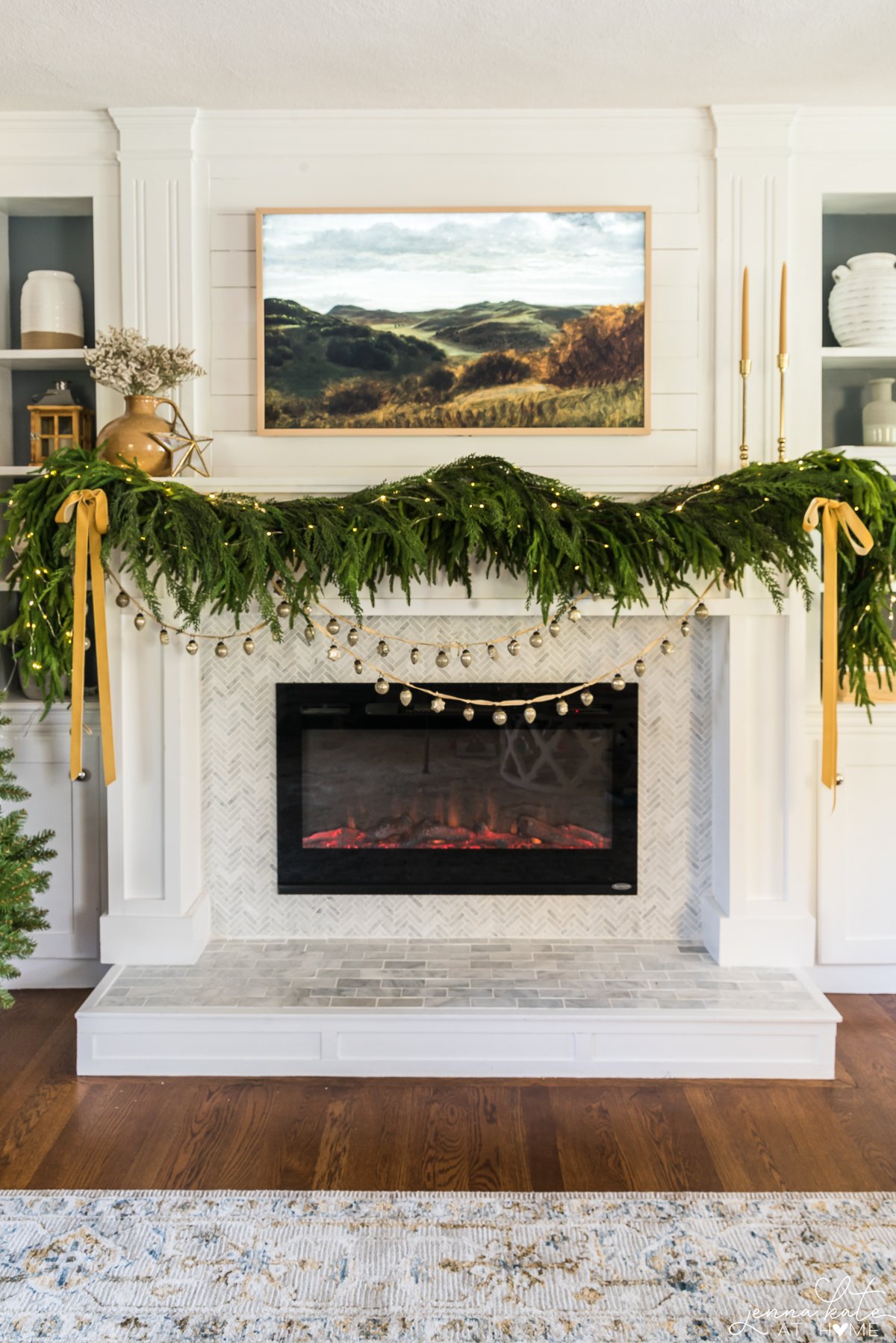 Instead of a full cedar garland, adding a few stems of faux cedar greenery also works really well (plus they look really pretty in a vase!). I also love the use the little stems to make holiday centerpieces.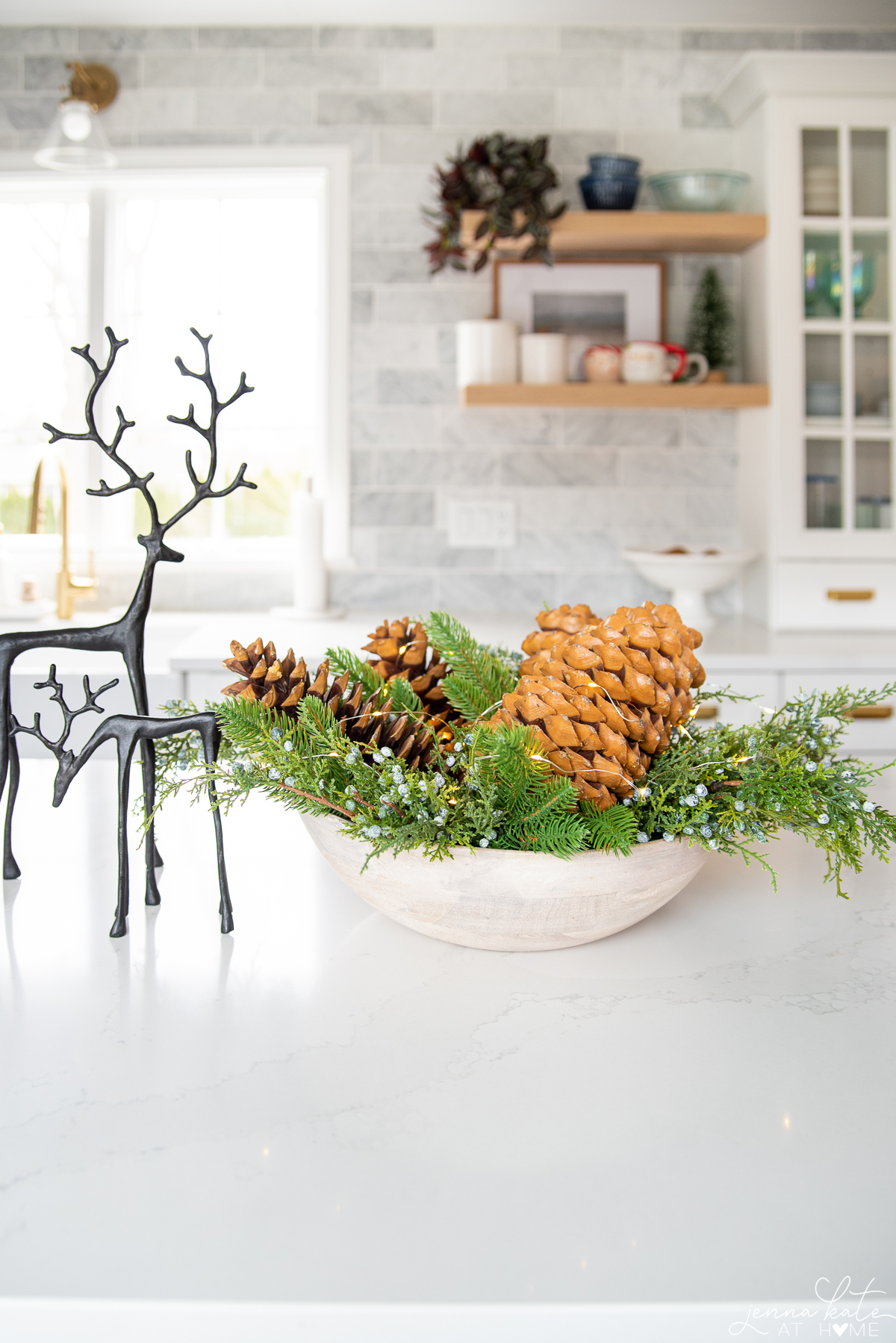 Tip: Plan Ahead
The Norfolk Pine garlands sell out quickly every single year, so get them while they're in stock.
2. Longleaf Needle Pine Garland
This Needle Pine Garland with Pinecones is new for Christmas 2023 and I know it will prove to be popular. It's thick and lush and will give you the look of stunning needle pine without the associated mess! Use 3 garlands to get the look below.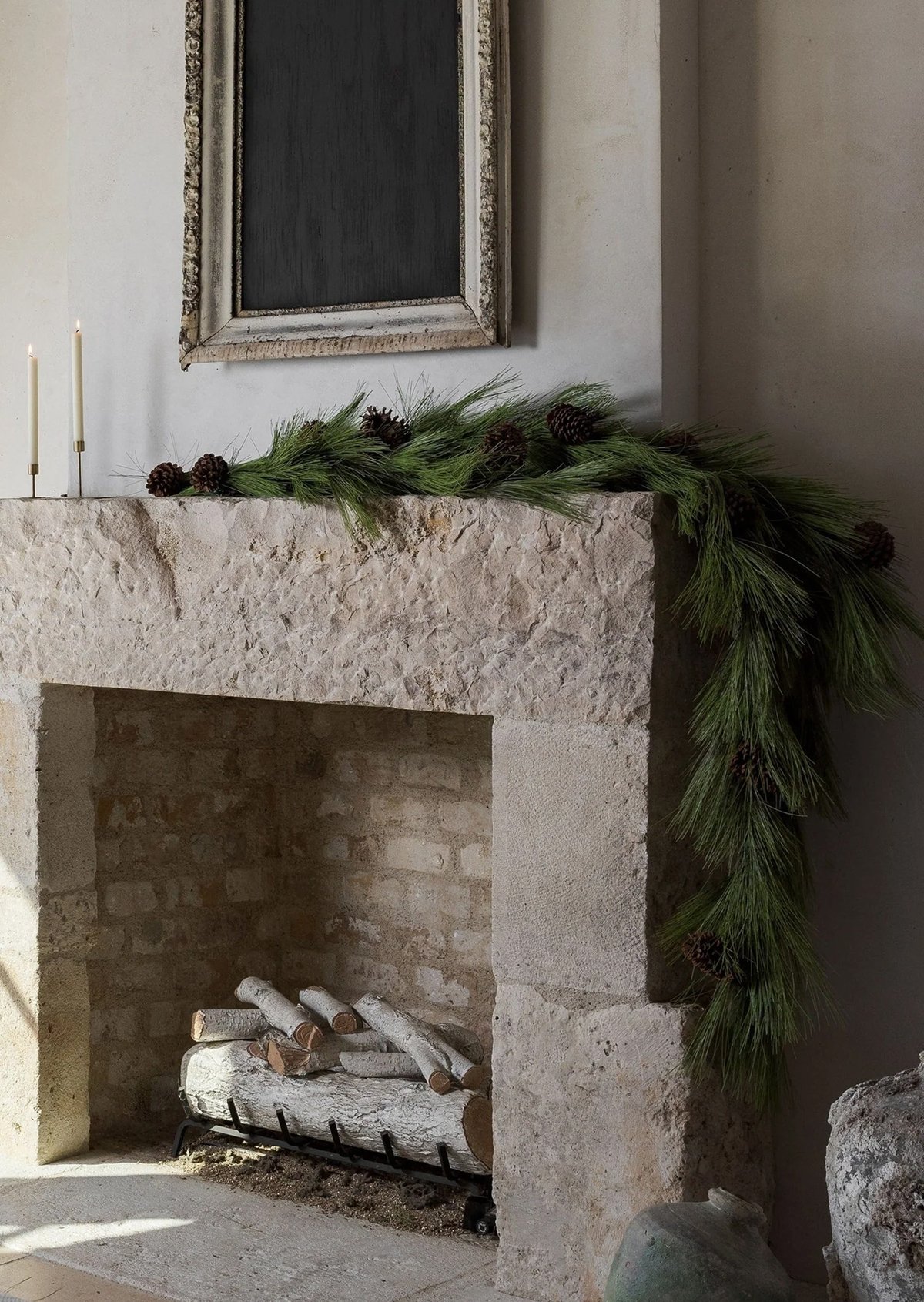 3. Needle Pine Garland with Berries & Pinecones
Mix this 6-foot needle pine and berry garland with another pine or cedar garland, or go for a more minimalistic look and use it alone. I love the simplicity of this garland!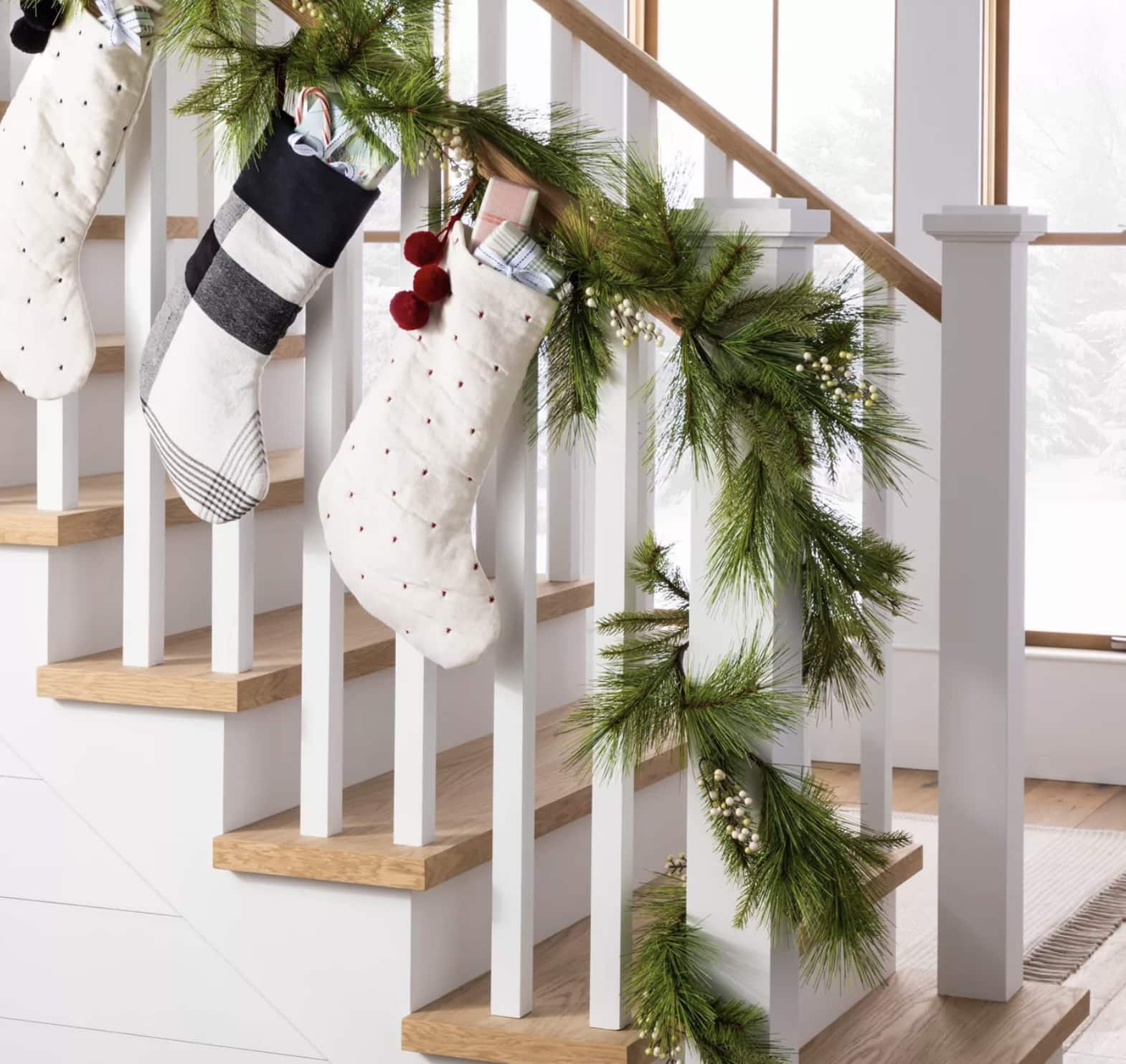 Mixed Greenery Garlands
4. Pine and Eucalyptus Garland
This stunning Pine and Eucalyptus Garland features real-touch artificial pine, eucalyptus, and pine cones to create an extra thick, modern Christmas garland. It's available in a 6-foot length, making it perfect for your holiday table or staircase.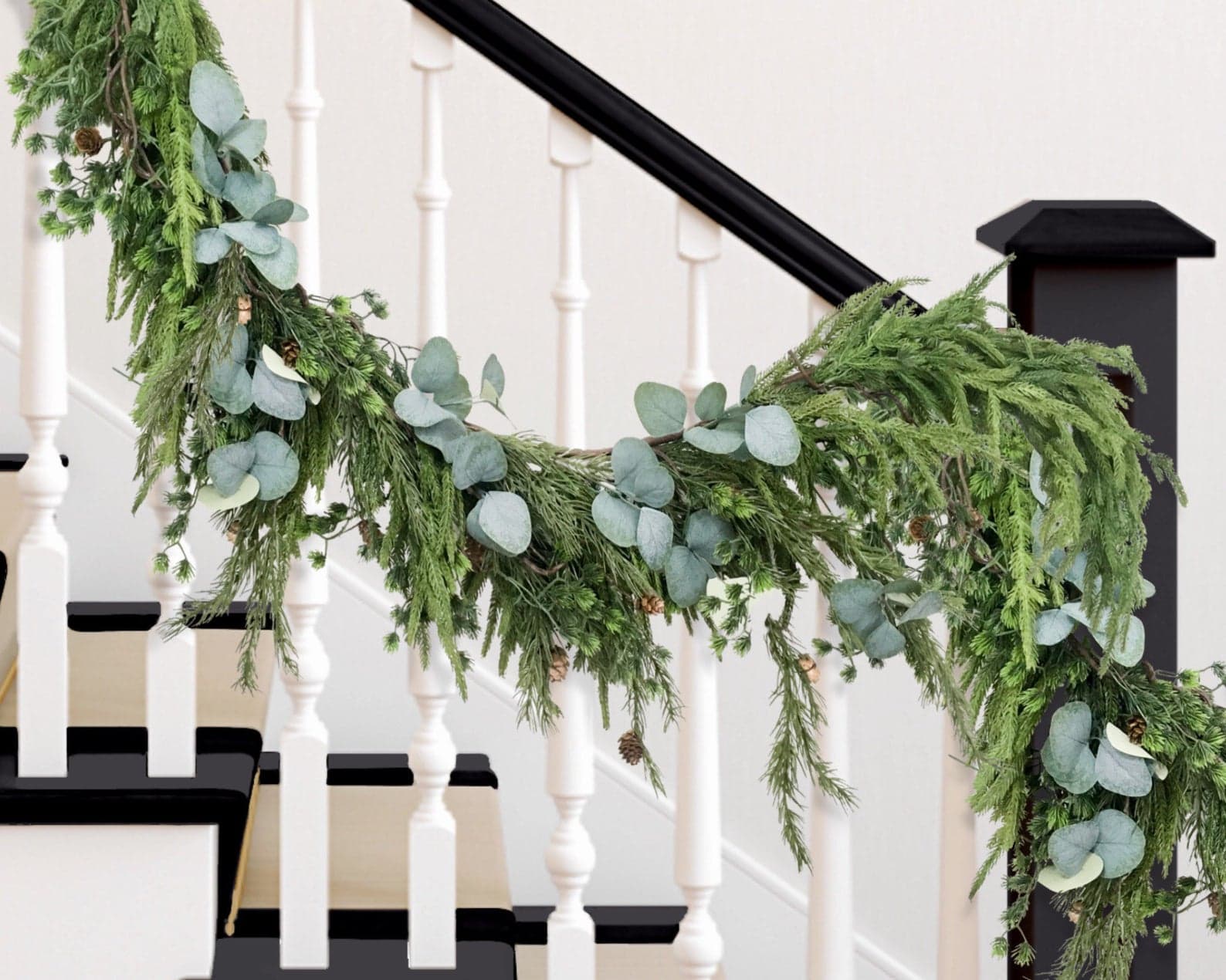 New for 2023 from Pottery Barn is this stunning mixed greens garland. This garland is lush with texture and comes pre-lit for that perfect soft glow over the mantel. It comes in 5-foot and 10-foot lengths, plus a matching wreath.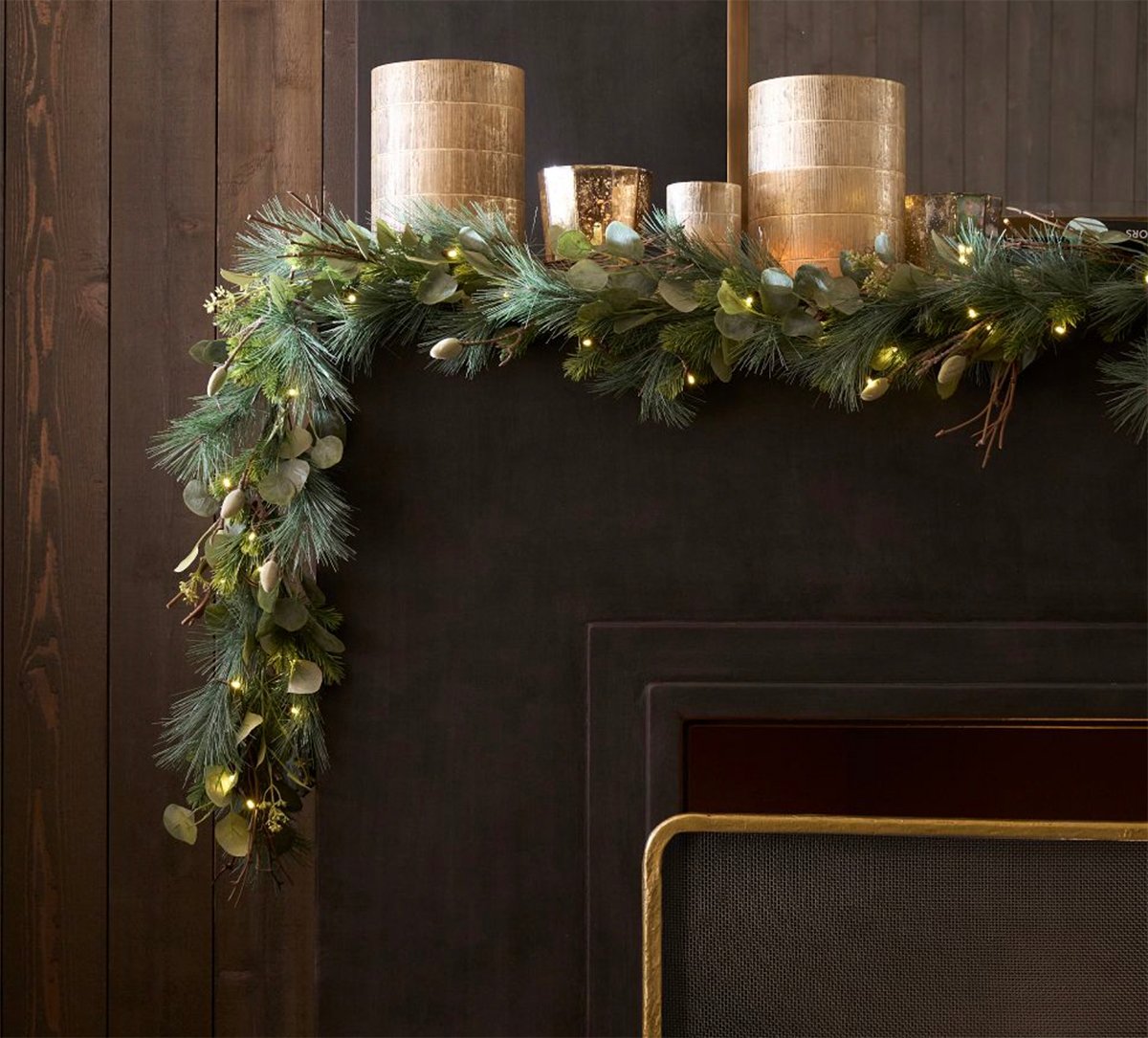 6. Real Touch Cedar and Hemlock
Thick, lush, and with almost ALL 5-star reviews (over 12,000 of them!) this cedar and hemlock garland is in stock and ready to ship.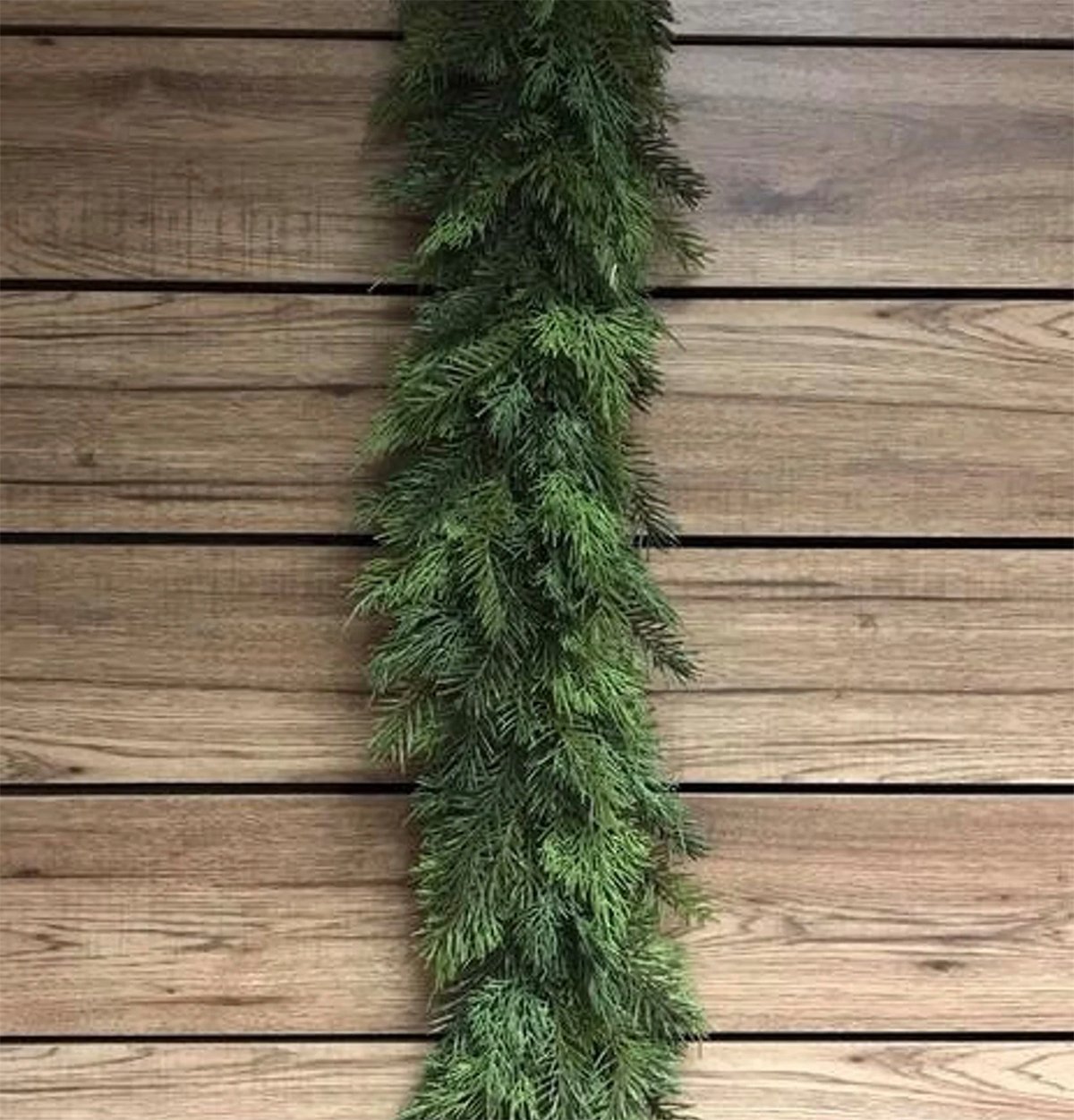 7. Faux Cedar & Pine Garland
This Faux Cedar & Pine Garland is another really thick garland that will look stunning draped over a mantel or down the length of a dining table for a really elegant holiday centerpiece. At 10 feet long, it's a substantial garland that you can use throughout your home.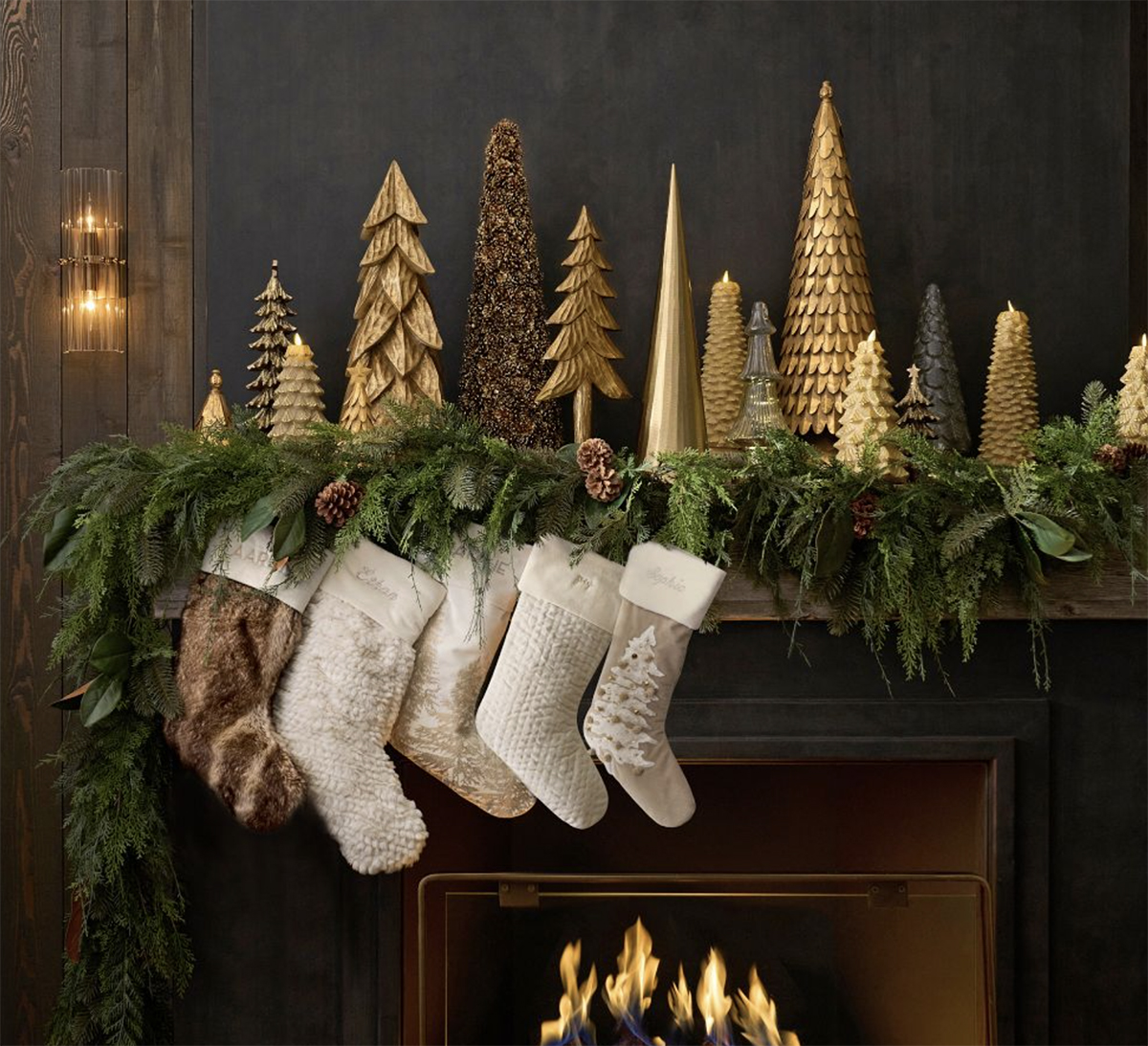 Faux Cedar Garlands
Cedar is definitely my go-to for holiday décor, but finding realistic faux cedar can be a challenge. These garlands all have excellent reviews and will add a realistic touch to your holiday decor.
I like to use simple cedar garlands in my holiday decorating because it is easy to change their look by adding in different picks, ribbon and even hanging ornaments from them.
9. Afloral Cedar Garland
This Afloral Cedar Garland: is another popular choice, and it's what I layer on top of my Norfolk Pine for added texture. It's thick and high quality, as we have come to expect from Afloral! (Use code JENNA20 for 20% off this one too)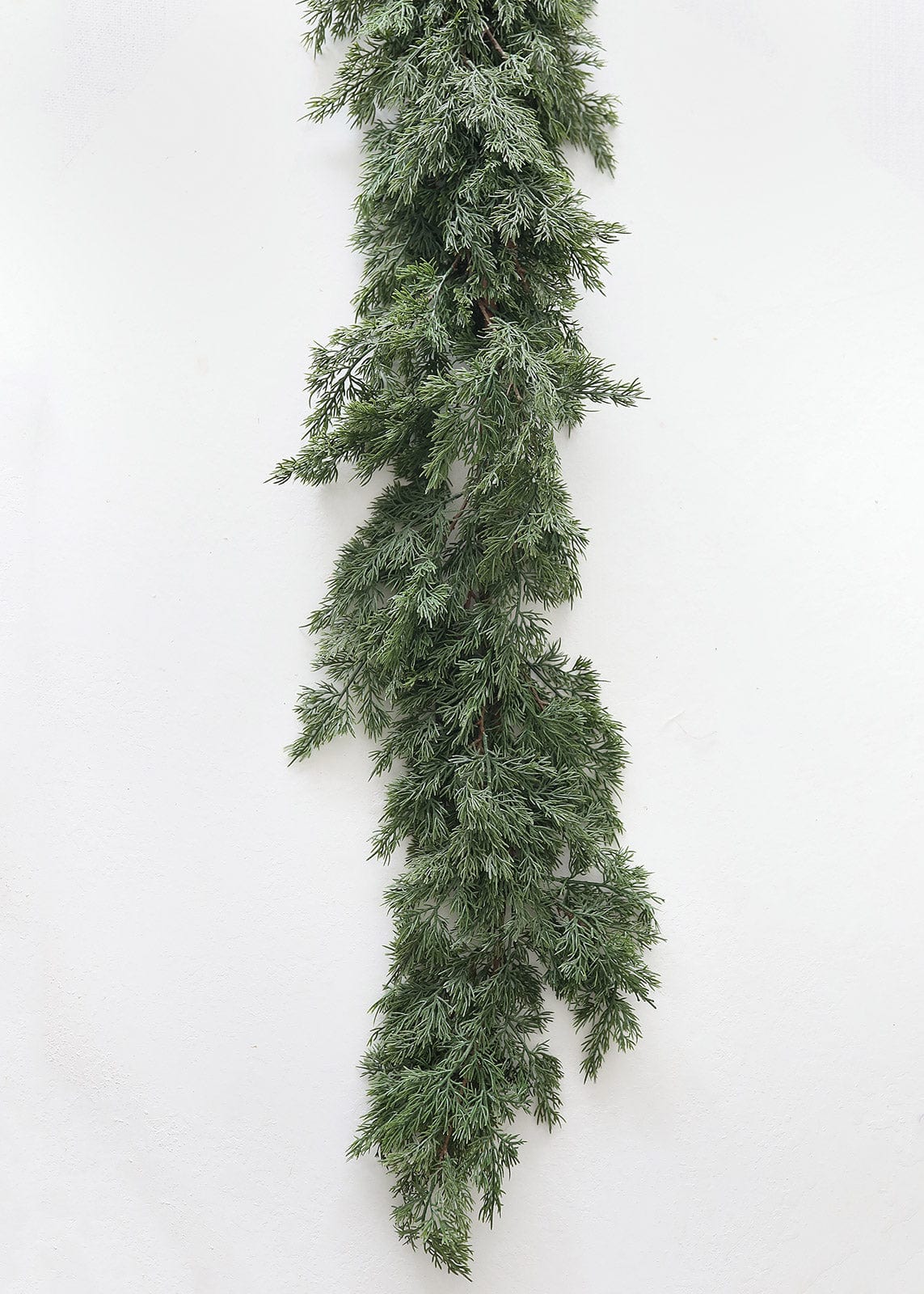 10. Pottery Barn's Artificial Cedar Garland
The PB artificial Cedar Garland: one of the fullest of the faux garlands that I've found, and comes in a 2-pack.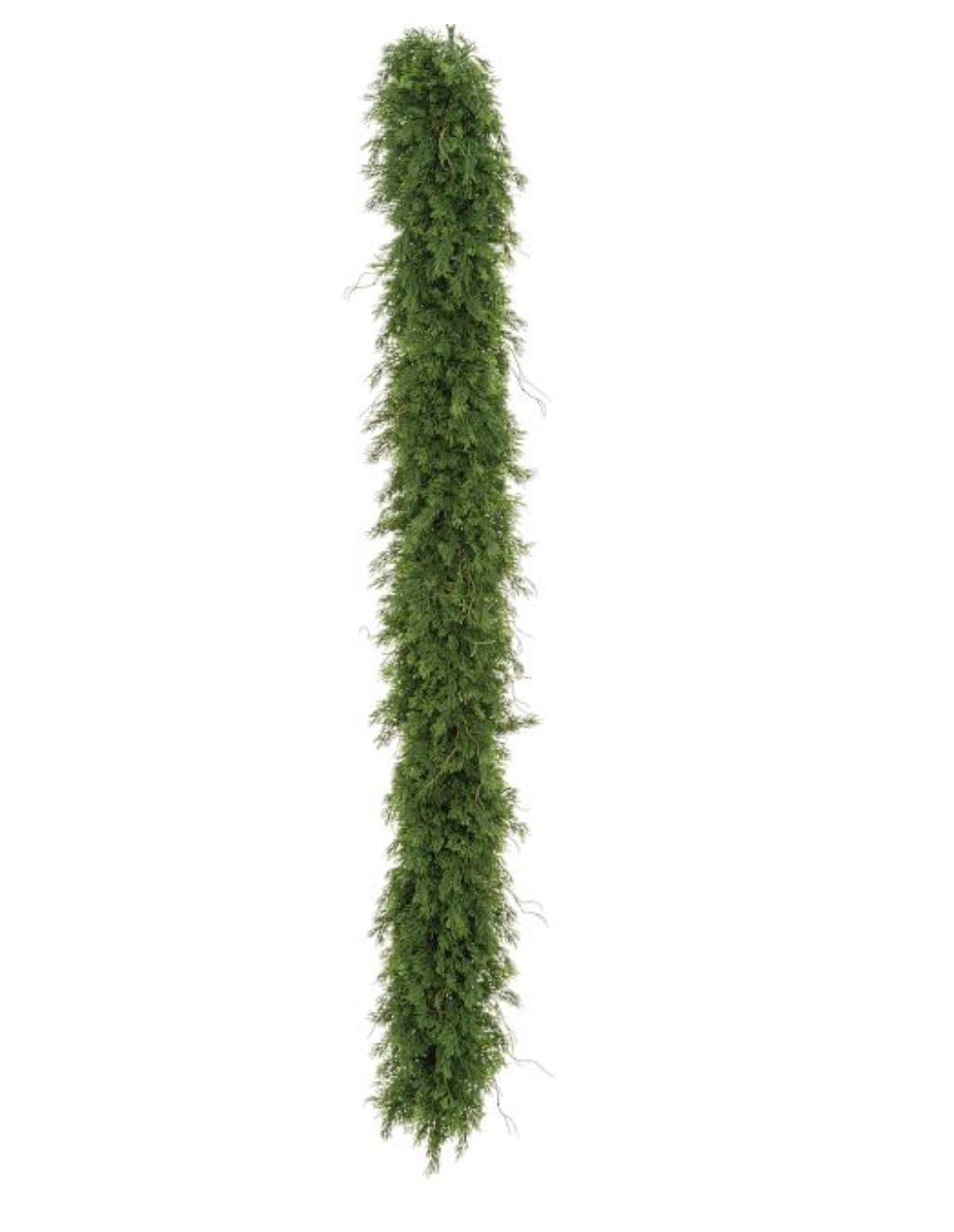 It's more of an investment piece, but since it's so lush, you won't need to worry about filling it out with additional greenery or picks.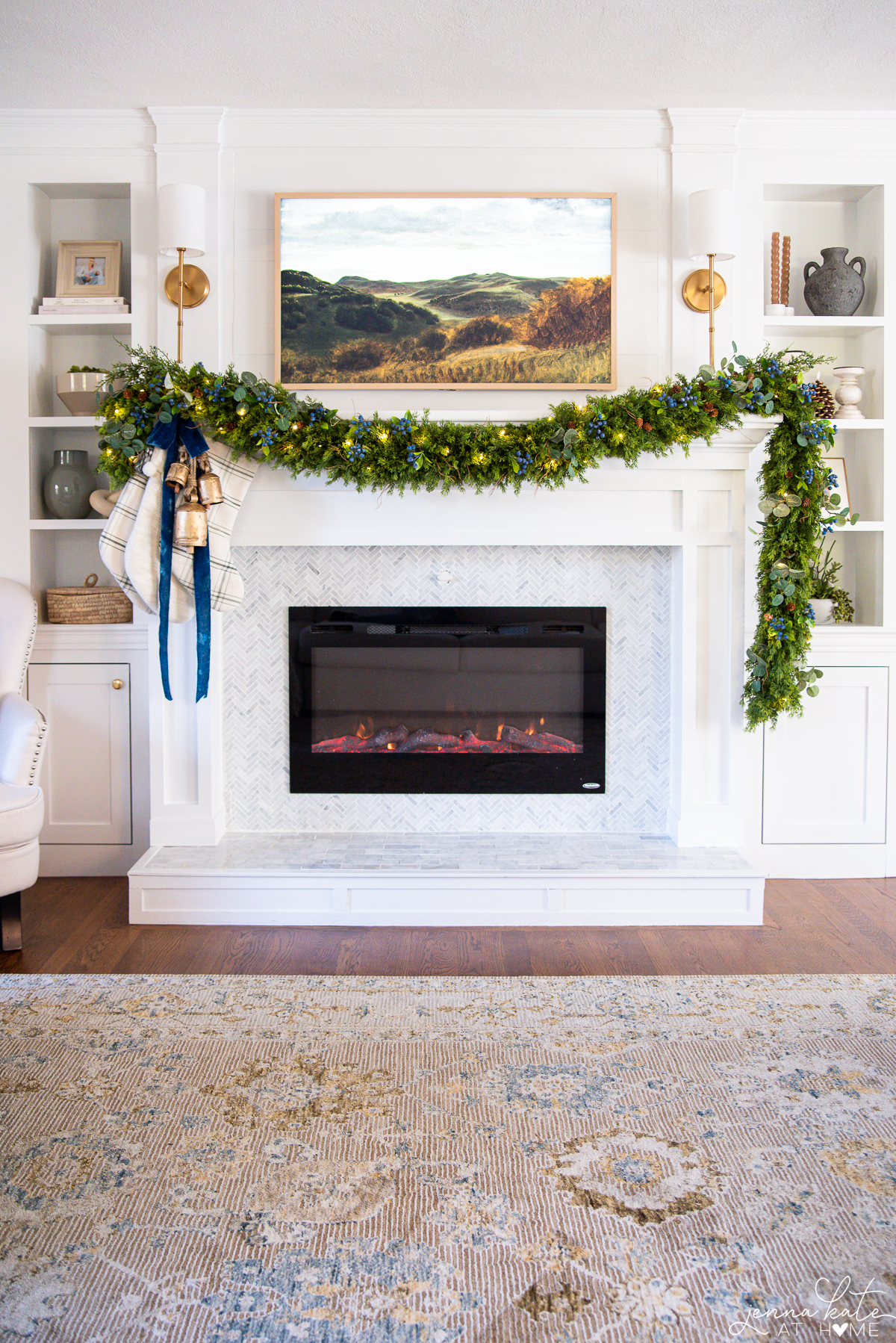 This is the garland I decided to use for my Christmas mantel this year, just to try something new!
Preserved & Fresh Garlands
These are not artificial garlands, they are real foliage… but they are too stunning to not include on my list. Some are preserved and require zero maintenance, others are fresh and just require misting every few days to prolong their life span.
So if you really want the real thing when it comes to garlands, but want to make it last, these are a great choice.
11. Preserved Boxwood Garland
A Preserved Boxwood Garland is the perfect garland to segue into the holidays while still looking beautiful once the New Year rolls in. Add some festive picks for Christmas to this 6-foot garland and then remove them for simple wintertime decor!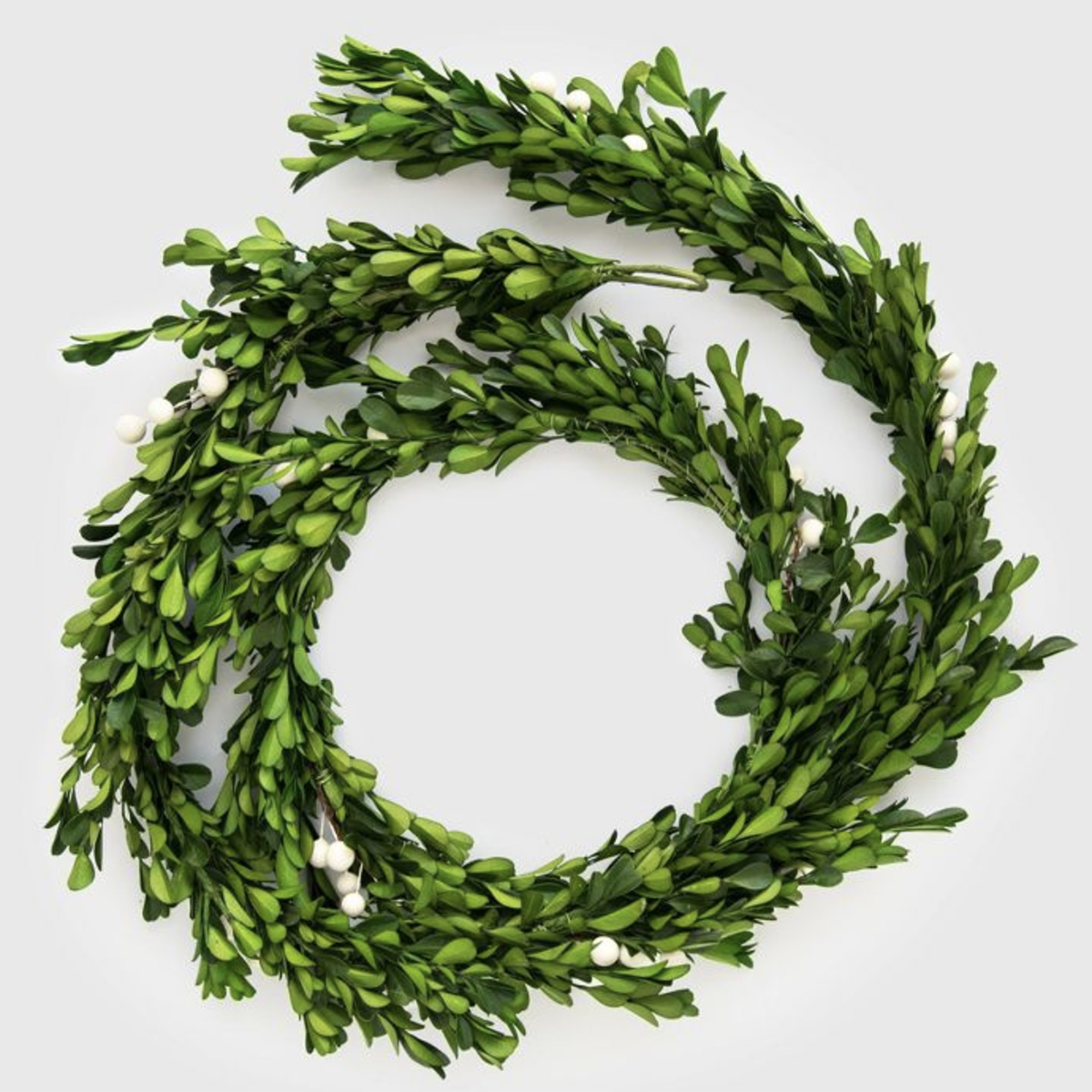 12. Fresh Bay Leaf & Pepperberry Garland
If you're looking for something stunning for your front door, mantel, or staircase, this Fresh Bay Leaf & Pepperberry Garland: is definitely the winner. Doesn't it just scream Christmas?!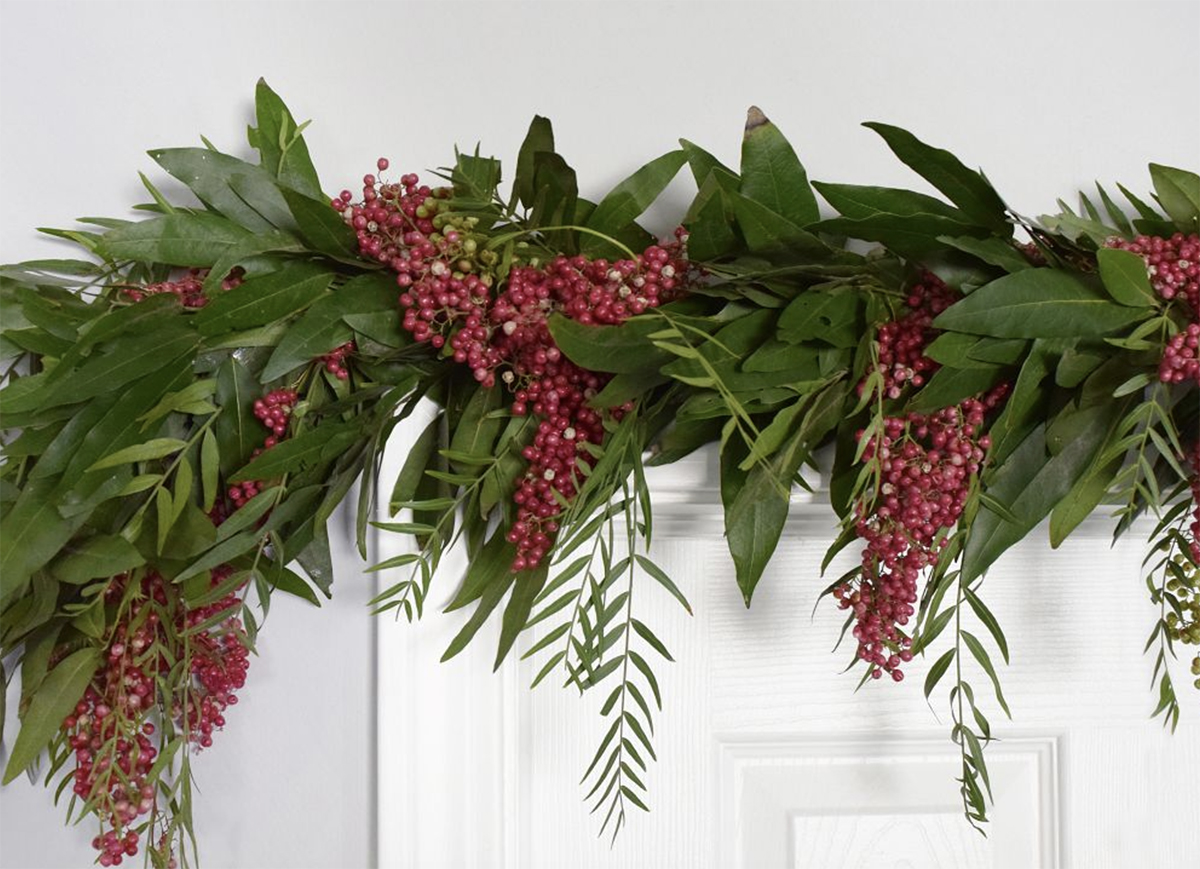 13. Pottery Barn's Fresh Winter Garland
This Fresh Winter Garland is simple but absolutely stunning. This winter collection garland will transition it into your after-Christmas decor, too!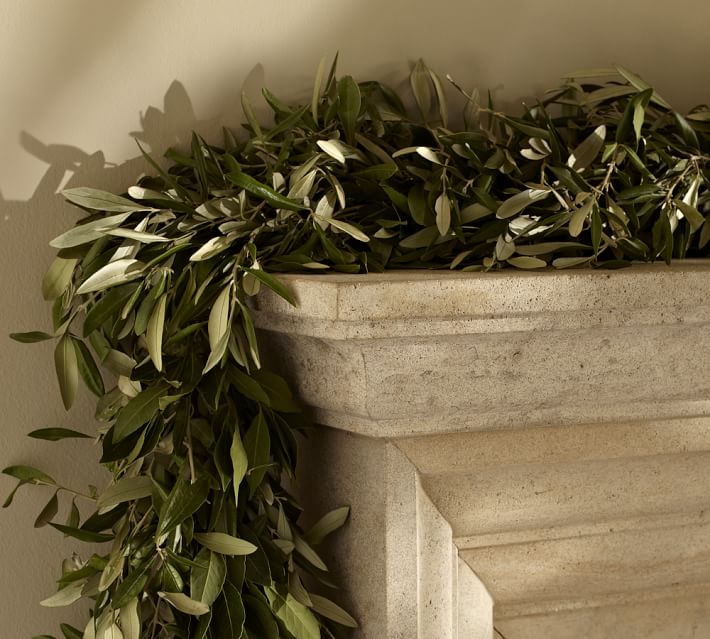 This Fresh Eucalyptus Garland: is absolutely breathtaking and a huge seller every year. You can mist it or allow it to dry out naturally. Since these are custom-made, they will sell out quickly.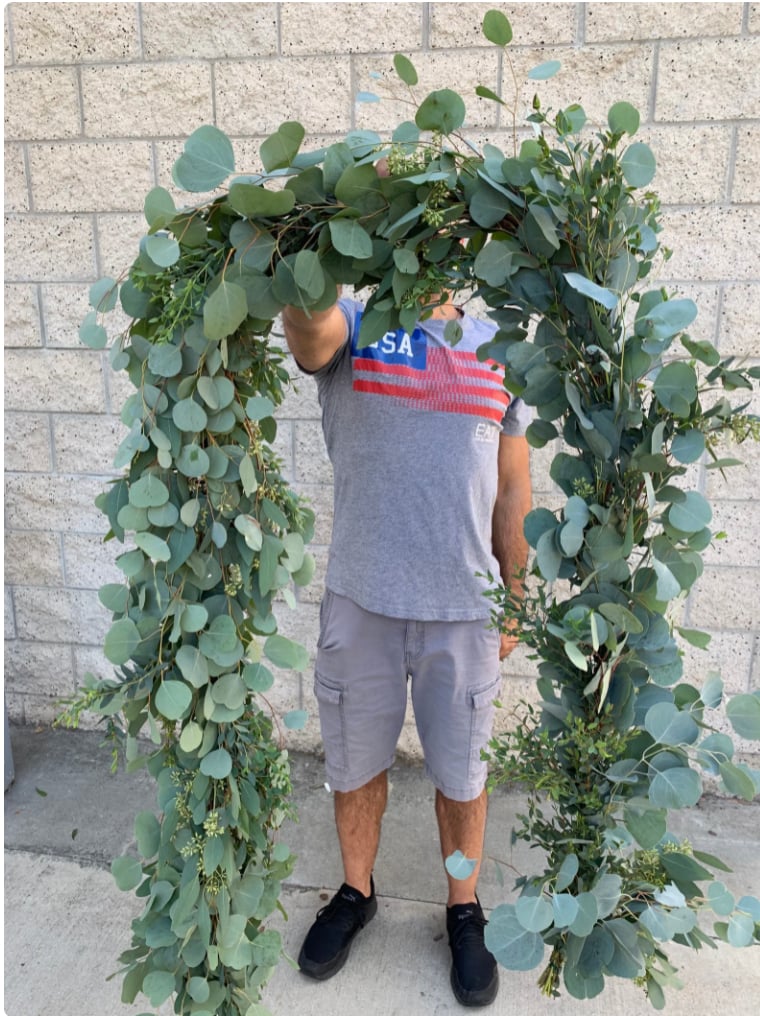 Are you ready to embrace the world of faux greenery for the holidays? I can't wait to see how you use these garlands to decorating your home!
Now that you've picked your garland for your mantel, be sure to watch the video below that I shared on Instagram that will show you exactly how to garland over a fireplace for a beautiful look!
Final Thoughts
Finding the right Christmas garland can make a world of difference in setting the holiday mood. This year's picks offer something for everyone, from those who love the look of a simple festive garland draped over the mantel to those who want to go all out with extravagant lush garlands over their staircase railings or door frames.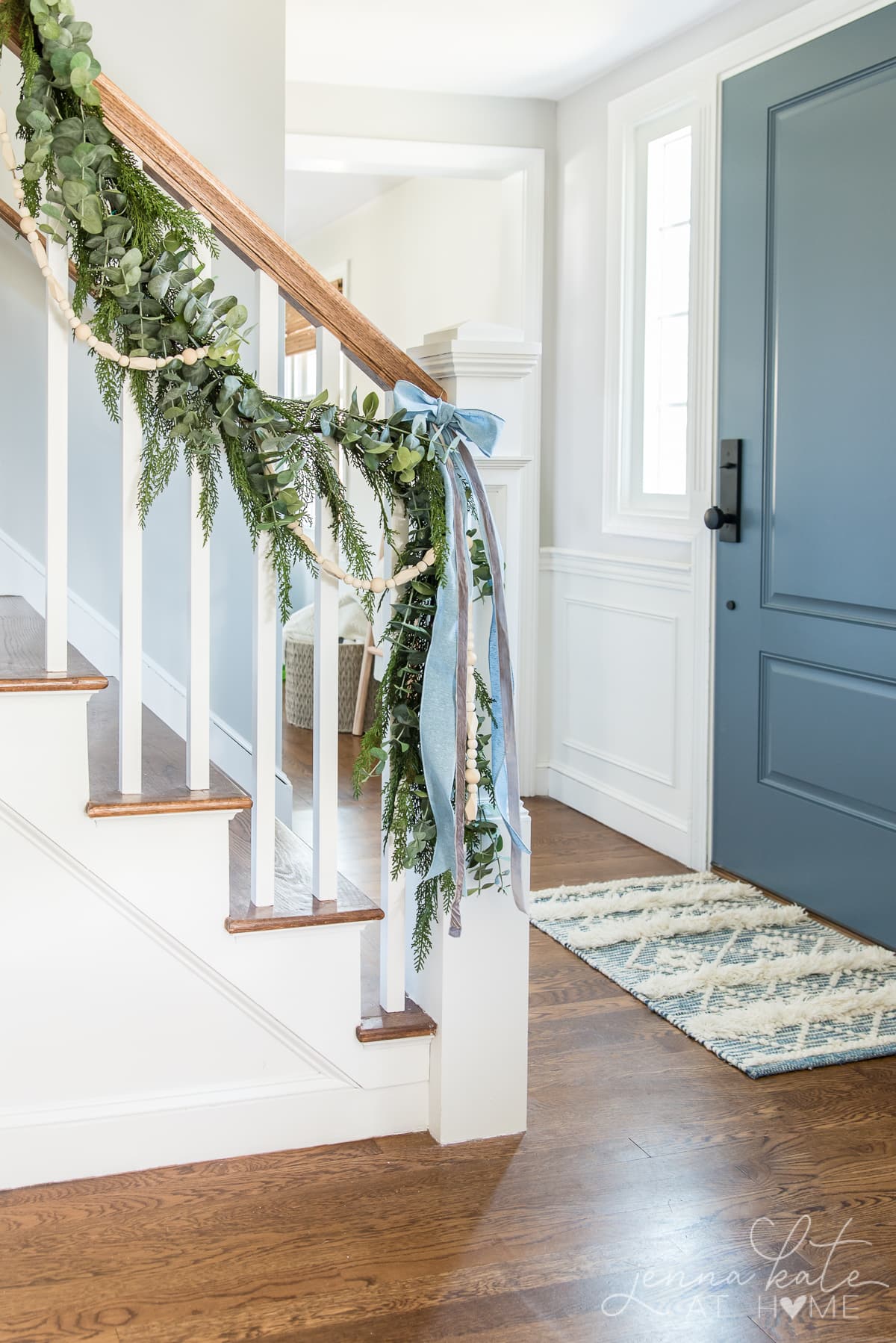 Whether you're after the classic pine look or want to shake things up a bit with some cedar or eucalyptus, there's a garland out there for you.
Here's to making your home shine bright and merry this holiday season!