It's time to start thinking about decorating for the holidays! As much as I love a fresh garland, I like to enjoy my Christmas decor for as long as possible, and real greenery just doesn't last as long as I need it to. That, paired with the fact that I'd rather not have my 1 year old eating crispy pieces of cedar or pine needles, and faux is going to be the best choice for my holiday decorating plans.
Artificial garlands - and artificial Christmas trees - have come a long way from the shiny ribbony plastic we all grew up with. Faux garlands can be incredibly realistic and will last for years to come.
So get ready to deck the halls with these beautiful faux garlands!
13 of the Best Artificial Garlands For Holiday Decorating
I'm sharing a variety of garlands from mix greens, to all cedar and pine. Each garland has received great reviews and whichever one you choose, I know it will be the perfect touch to your Christmas decor.
Mixed Greenery Garlands
Pine and Eucalyptus Garland: I'm starting with my favorite of all the faux garlands. This stunner features artificial pine, eucalyptus and pine cones to create a modern Christmas garland. It's available in 3 foot, 5 foot and 10 foot lengths, so it's perfect for your holiday table or staircase.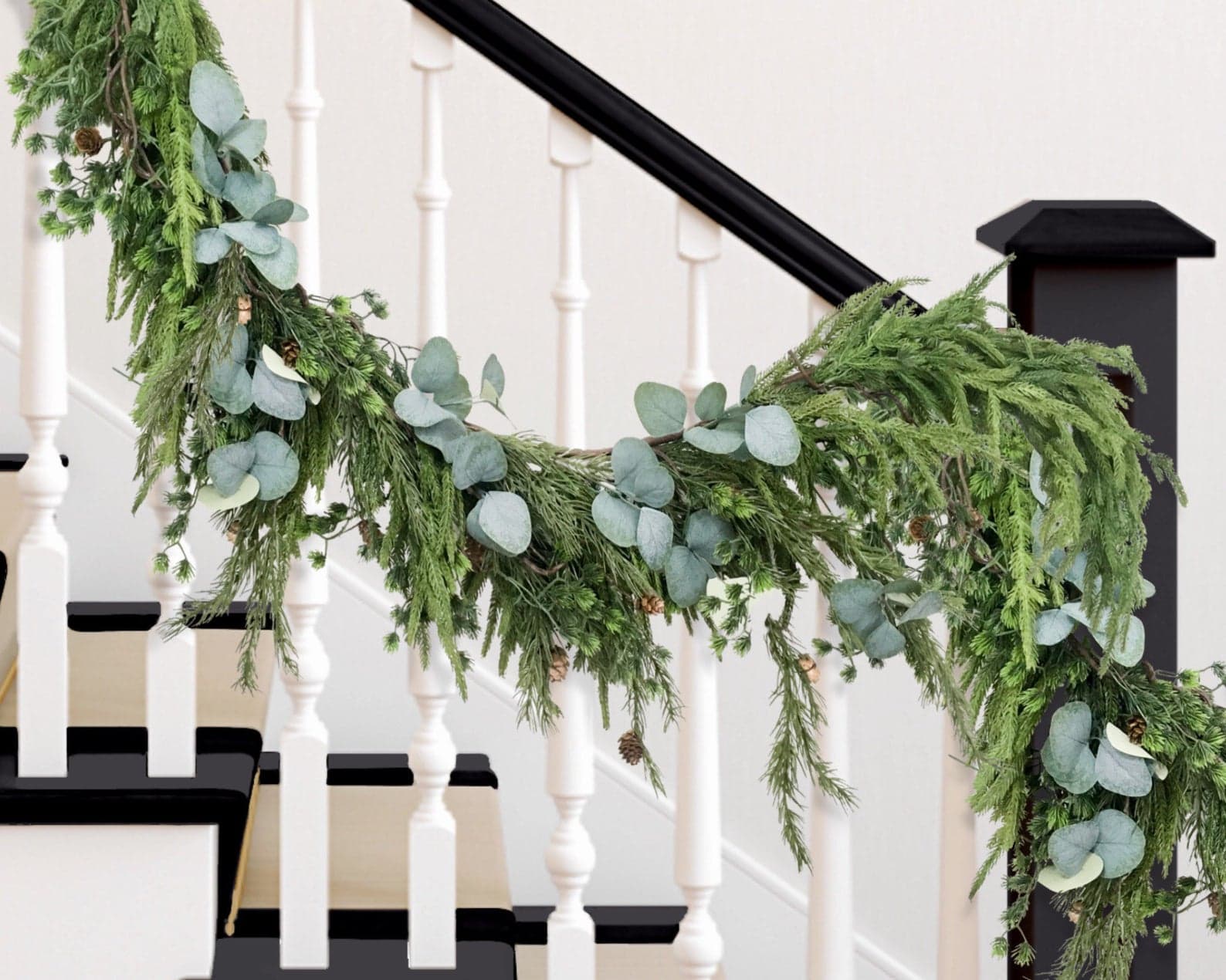 2. Balsam Hill's Winter Eucalyptus Garland: Balsam Hill is known for their incredibly realistic Christmas trees, but their garlands and wreaths are just as impressive. This garland is lush with artificial greenery and pinecones and comes pre-lit for that perfect soft glow over the mantel.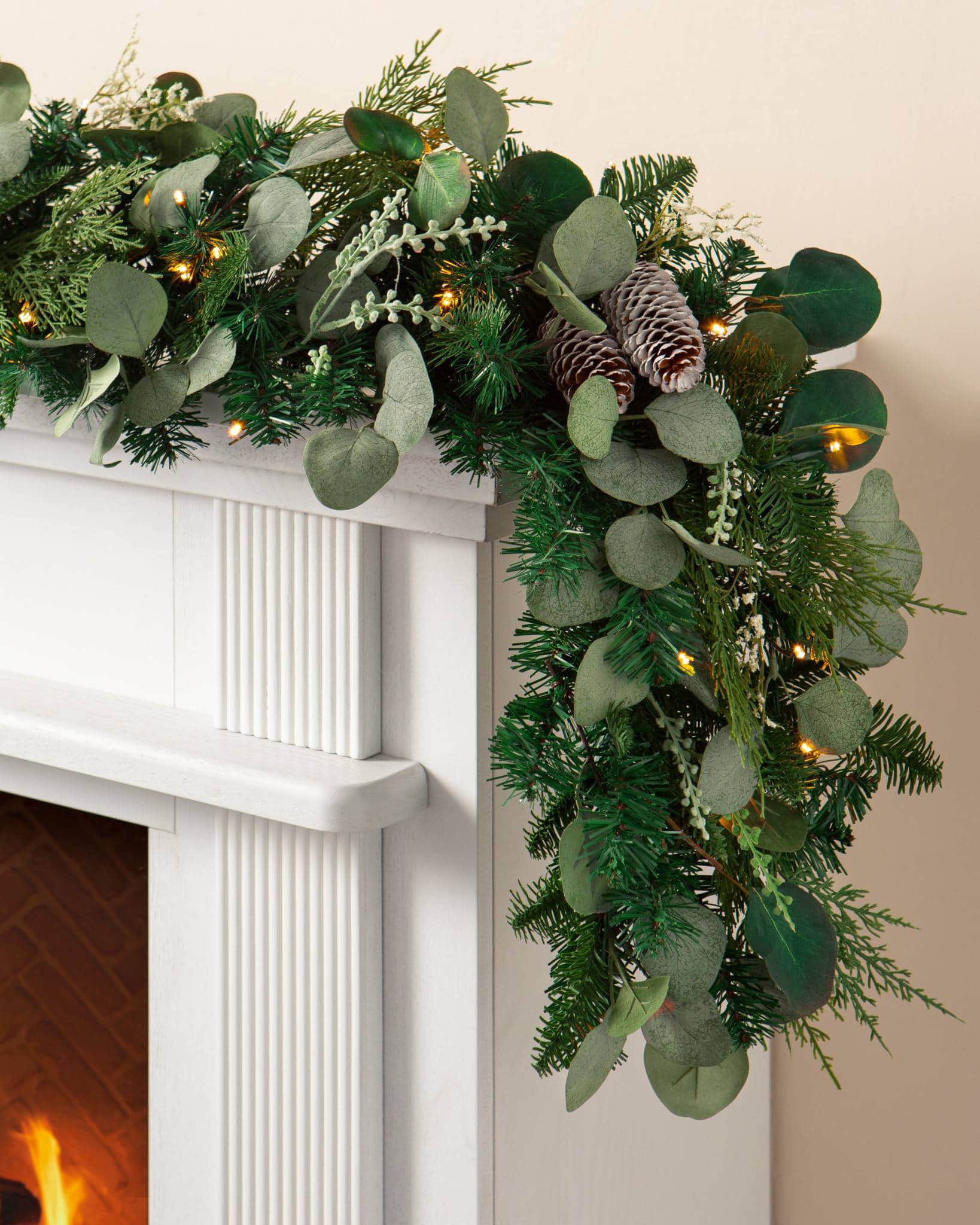 3. CB2's Frosted White Berry Garland: This is one of my favorite finds this year. I love the color variation between the cedar, eucalyptus and berries. A garland like this is so simple to pop up on your mantel and not have to add a single extra decoration because it's so beautiful by itself.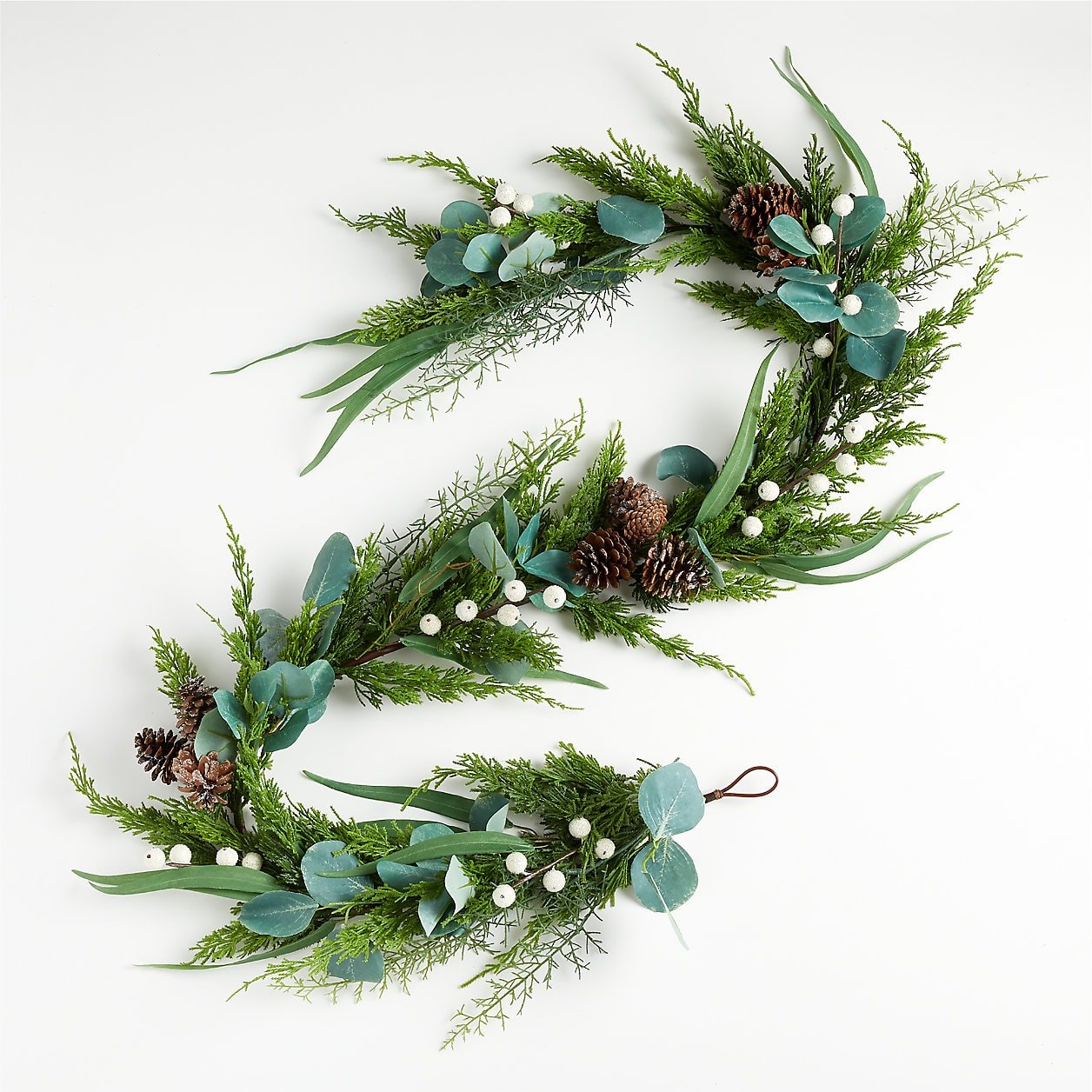 Faux Cedar Garlands
Cedar is definitely my go-to for holiday decorating, but finding realistic faux cedar can be a challenge. These garlands all have excellent reviews and will add a realistic touch to your holiday decor.
I like to use simple cedar garlands in my holiday decor because it is easy to change their look by adding in different picks, ribbon and even hanging ornaments from them.
4. McGee & Co Woodland Cedar and Pine Garland: This is a fan favorite. It's quite realistic looking and comes pre-lit.
5. Pottery Barn's Artificial Cedar Garland: This is one of the fullest of the faux garlands that I've found. It's more of an investment piece, but since it's so lush, you won't need to worry about filling it out with additional greenery or picks.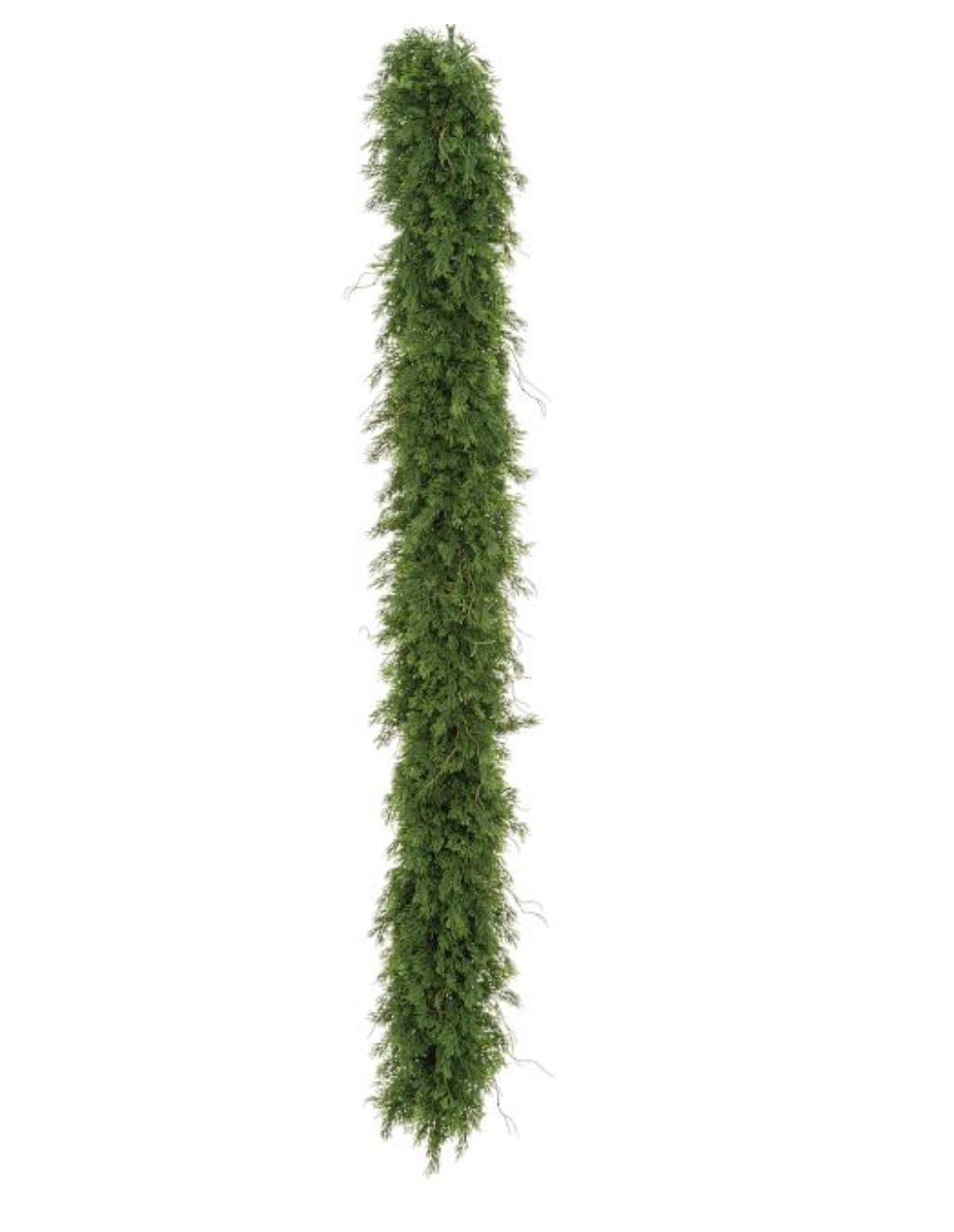 6. Cedar Garland from Etsy: This particular garland has over 800 5 star reviews! It comes in a 6-ft length and at less than $50, it's much more affordable than some of the other options. I bought one for myself, and I can't wait to see it in person!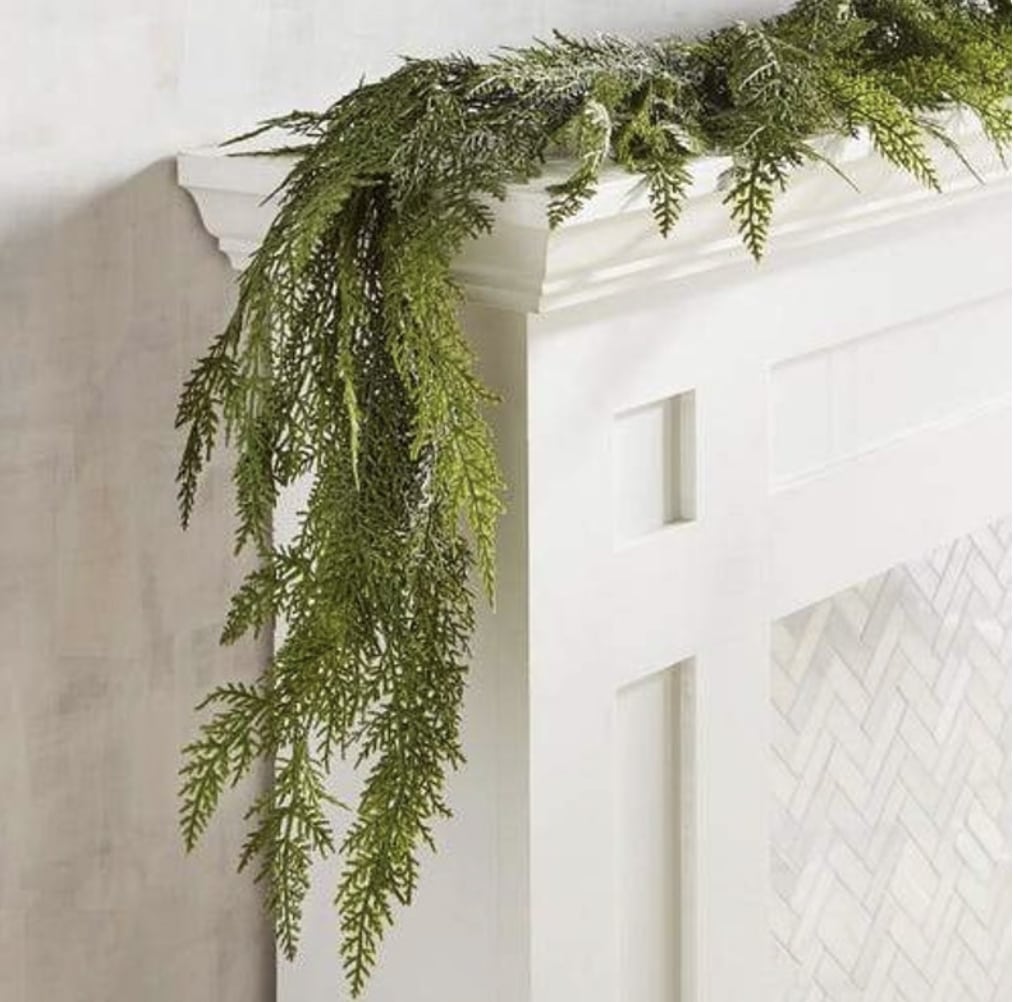 7. Terrain Cedar Garland: Several of these garlands were used by Erin of Sunny Side Up Blog to decorate her mantel. I don't think I would have even realized that they're not real!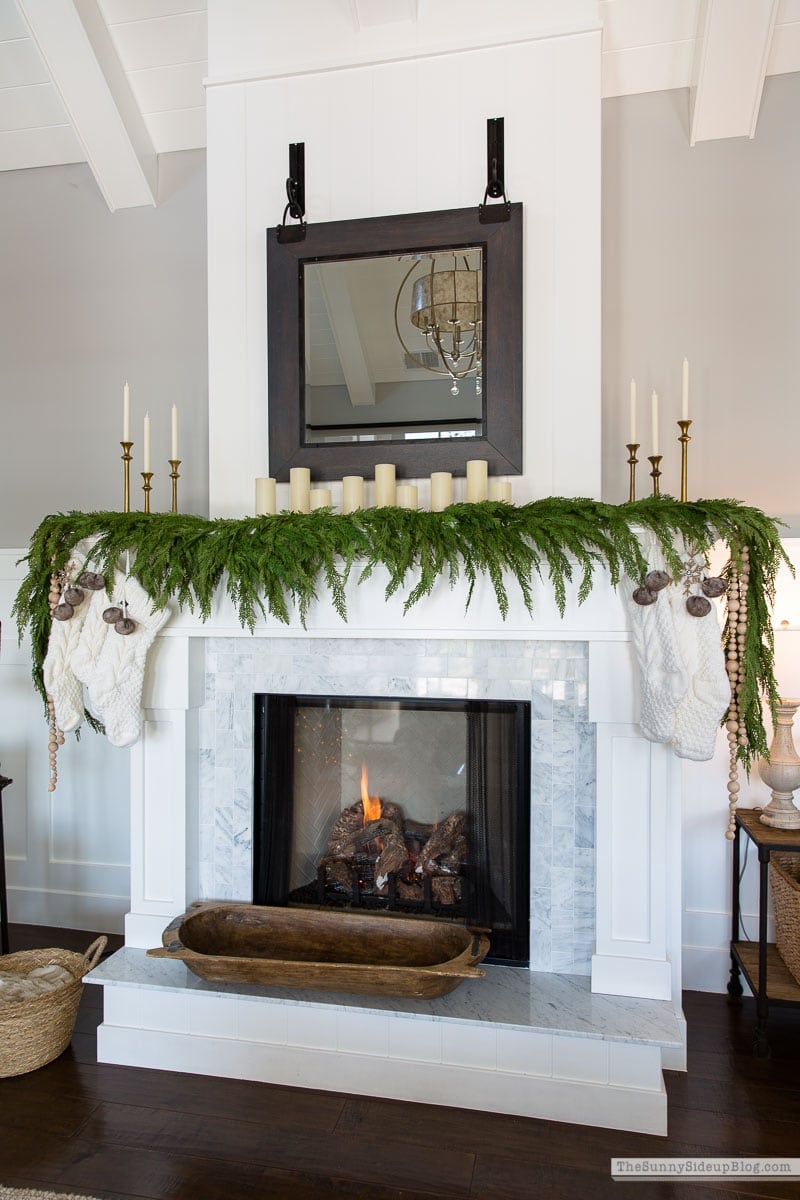 8. Faux Cedar Garlands from Frontgate : I own a similar Frontgate garland that I purchased almost 10 years ago and it still looks brand new to this day. It's heavy and full, and all the lights still work!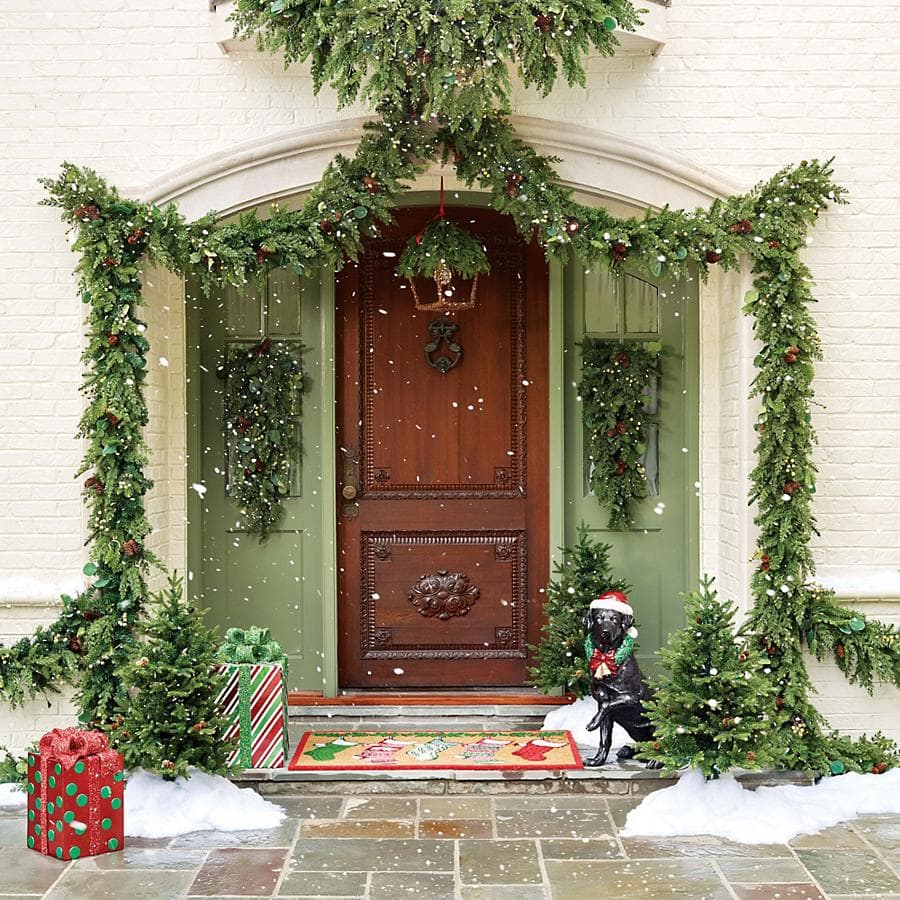 Faux Pine Garlands
Real pine garlands are incredibly messy. As much as I love the look of fresh pine draping over a table, the pine needles are the just the worse to clean up. These artificial pine garlands will give you the look of beautiful draping pine, without the clean up!
9. Real Touch Norfolk Pine Garland: Another Etsy find, this looks incredibly realistic and is perfect for a minimalistic or Scandinavian touch to your holiday decor.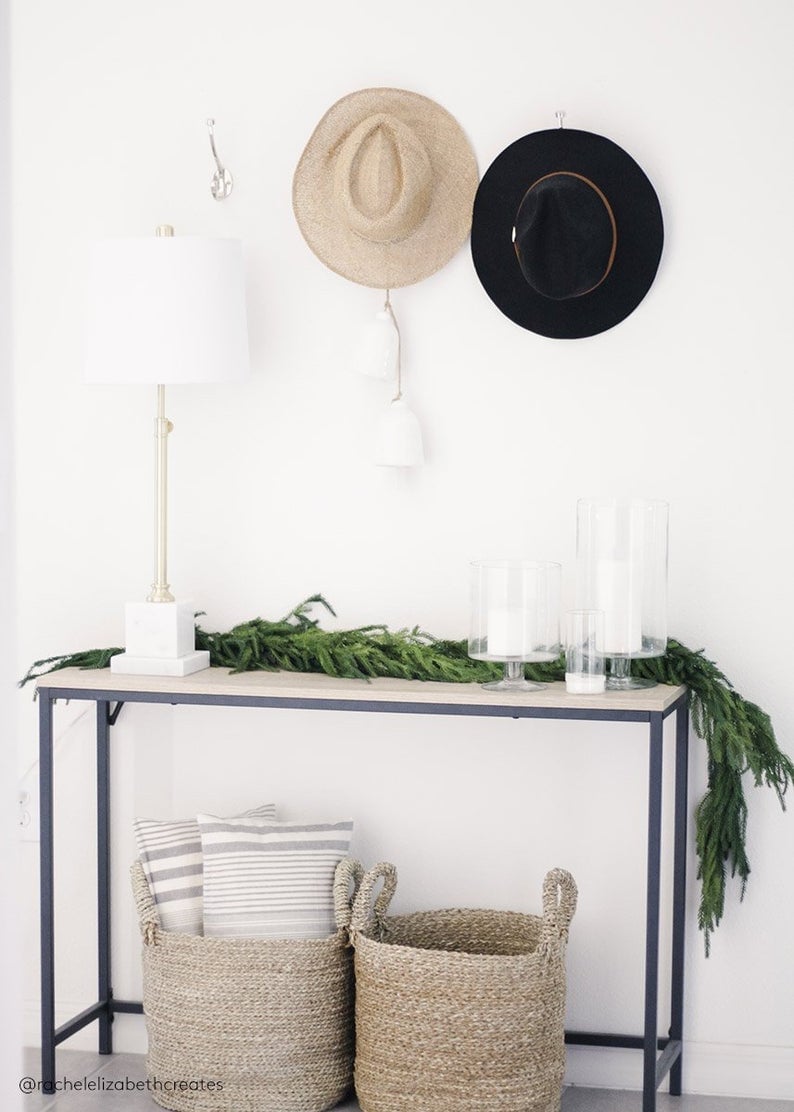 10. Hearth and Hand Pine Garland: This line at Target has had some very realistic greenery ever since it launched a few years ago, and this garland is no exception. It's the perfect touch to neutral decor, or if you just want a simple, no-fuss look this Christmas.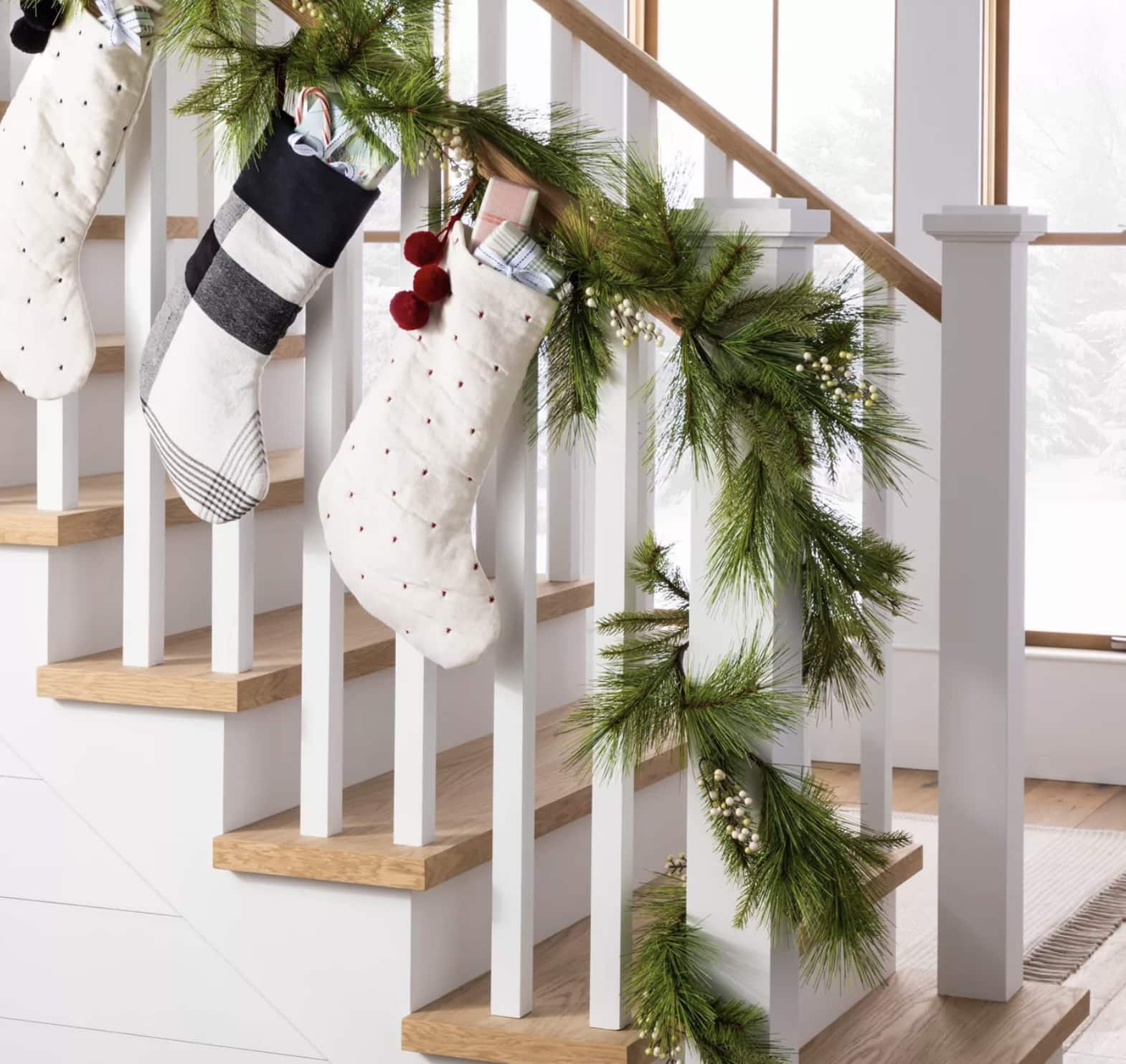 11. Pre-Lit Faux Pine Garland from Wayfair: It has excellent reviews and looks like it's a good base garland. With a bit of fluffing, and some more realistic pine branches added in, you'll have a lush garland for your mantel or staircase.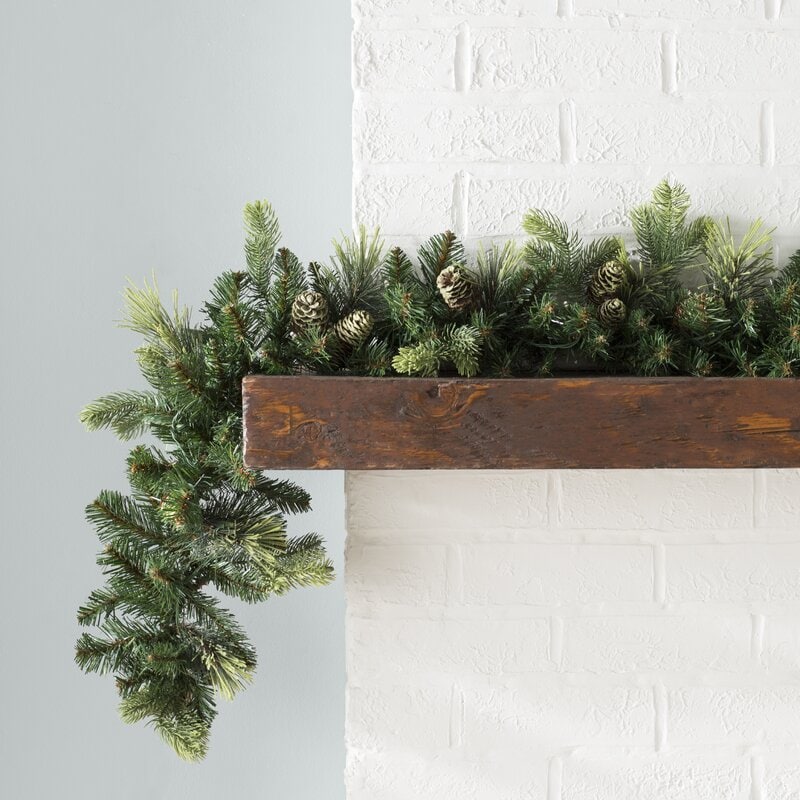 Preserved Garlands
Technically, these are real foliage. However, because they are preserved they will last for months on end. If you are looking for a realistic look without the maintenance and mess of a fresh garland, the preserved variety may be a good option for you.
12. Williams Sonoma's Magnolia Garland: If you're looking for something stunning for your front door, mantel or staircase, this Magnolia garland is definitely the winner. It's available in 6ft and 12ft lengths.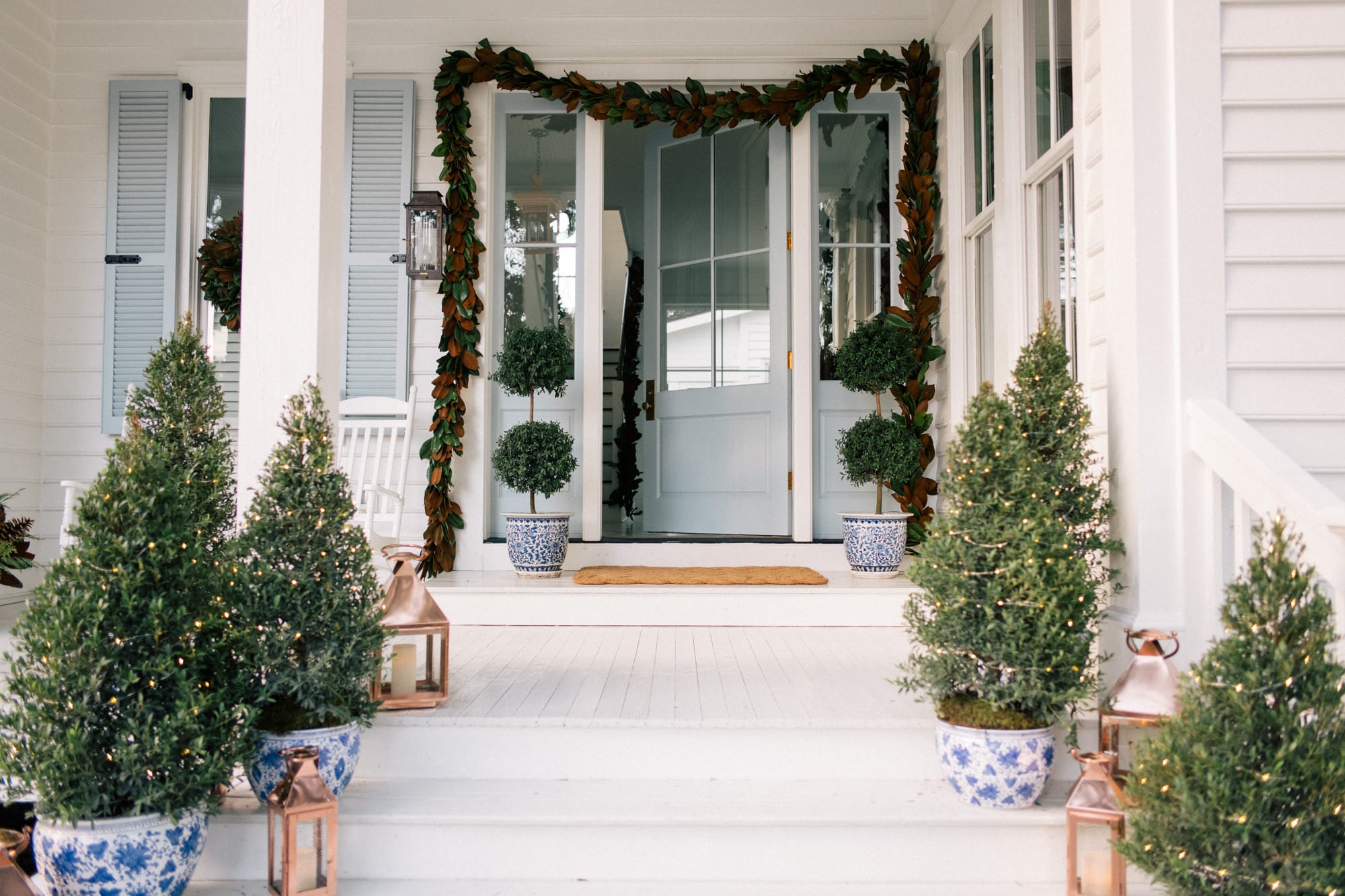 13. Pottery Barn's Fresh Olive Leaf and Myrtle Garland: I bought this one year and loved it. It smells great and will last up to a year, so you can transition it into your after-Christmas decor, too!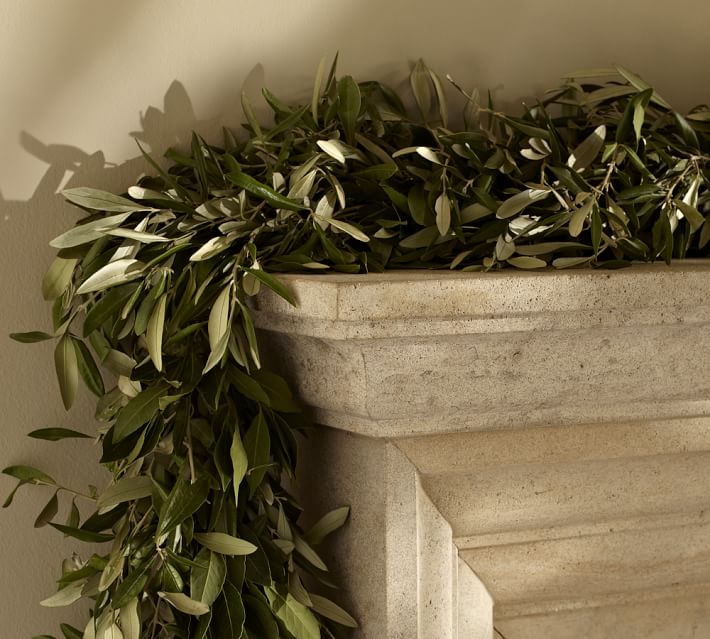 Are you ready to embrace the world of faux greenery for the holidays? I can't wait to see how you use these garlands to decorating your home. Be sure to share with me on Instagram @jennkateathome!