It's time to start thinking about decorating for the holidays! As much as I love a fresh garland, I like to enjoy my Christmas decor for as long as possible, and real greenery just doesn't last as long as I need it to. That, paired with the fact that I'd rather not have my 1 year old eating crispy pieces of cedar or pine needles, and faux is going to be the best choice for my holiday decorating plans.
Artificial garlands - and artificial Christmas trees - have come a long way from the shiny ribbony plastic we all grew up with. Faux garlands can be incredibly realistic and will last for years to come.
So get ready to deck the halls with these beautiful faux garlands!
17 of the Best Artificial Garlands For Holiday Decorating
I'm sharing a variety of garlands from mix greens, to all cedar and pine. Each garland has received great reviews and whichever one you choose, I know it will be the perfect touch to your Christmas decor.
Faux Pine Garlands
Real pine garlands are incredibly messy. As much as I love the look of fresh pine draping over a table, the pine needles are the just the worse to clean up. These artificial pine garlands will give you the look of beautiful draping pine, without the clean up!
You'll find this Norfolk Pine garland also available here and in the 180inch length here. It usually sells out by Thanksgiving every year so be sure to get a few while you can! You won't regret it!
Mixed Greenery Garlands
7.Real Touch Cedar and Hemlock: Thick, lush and with almost ALL 5 star reviews (and over 70,000 sales!) this cedar and hemlock garland is in stock and ready to ship. I own one of these and love it just as much as my Norfolk Pine!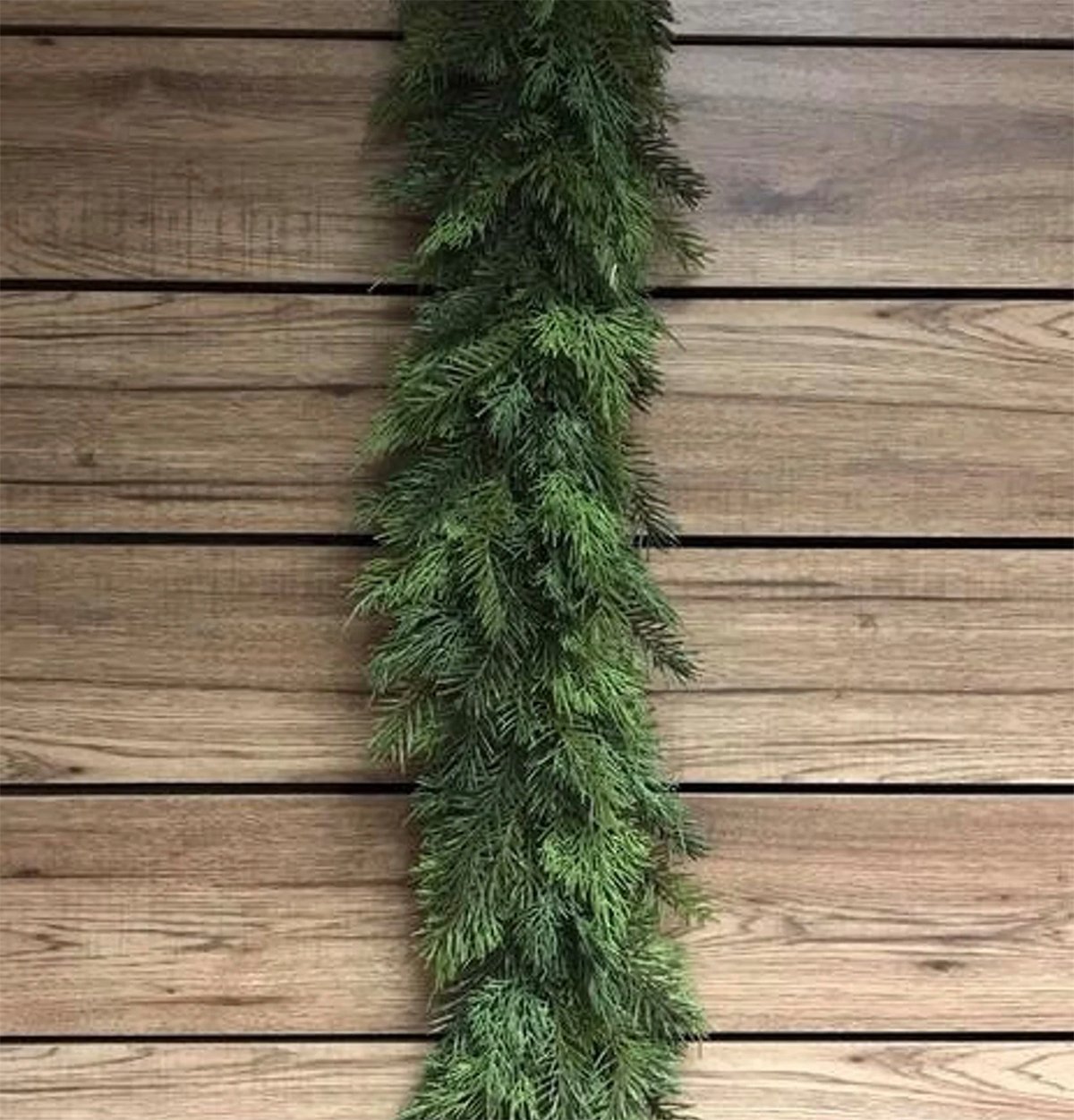 Faux Cedar Garlands
Cedar is definitely my go-to for holiday decorating, but finding realistic faux cedar can be a challenge. These garlands all have excellent reviews and will add a realistic touch to your holiday decor.
I like to use simple cedar garlands in my holiday decor because it is easy to change their look by adding in different picks, ribbon and even hanging ornaments from them.
8. Afloral Cedar Garland: This is another popular one in Instagram circles. It's thick and high quality, as we have come to expect from Afloral!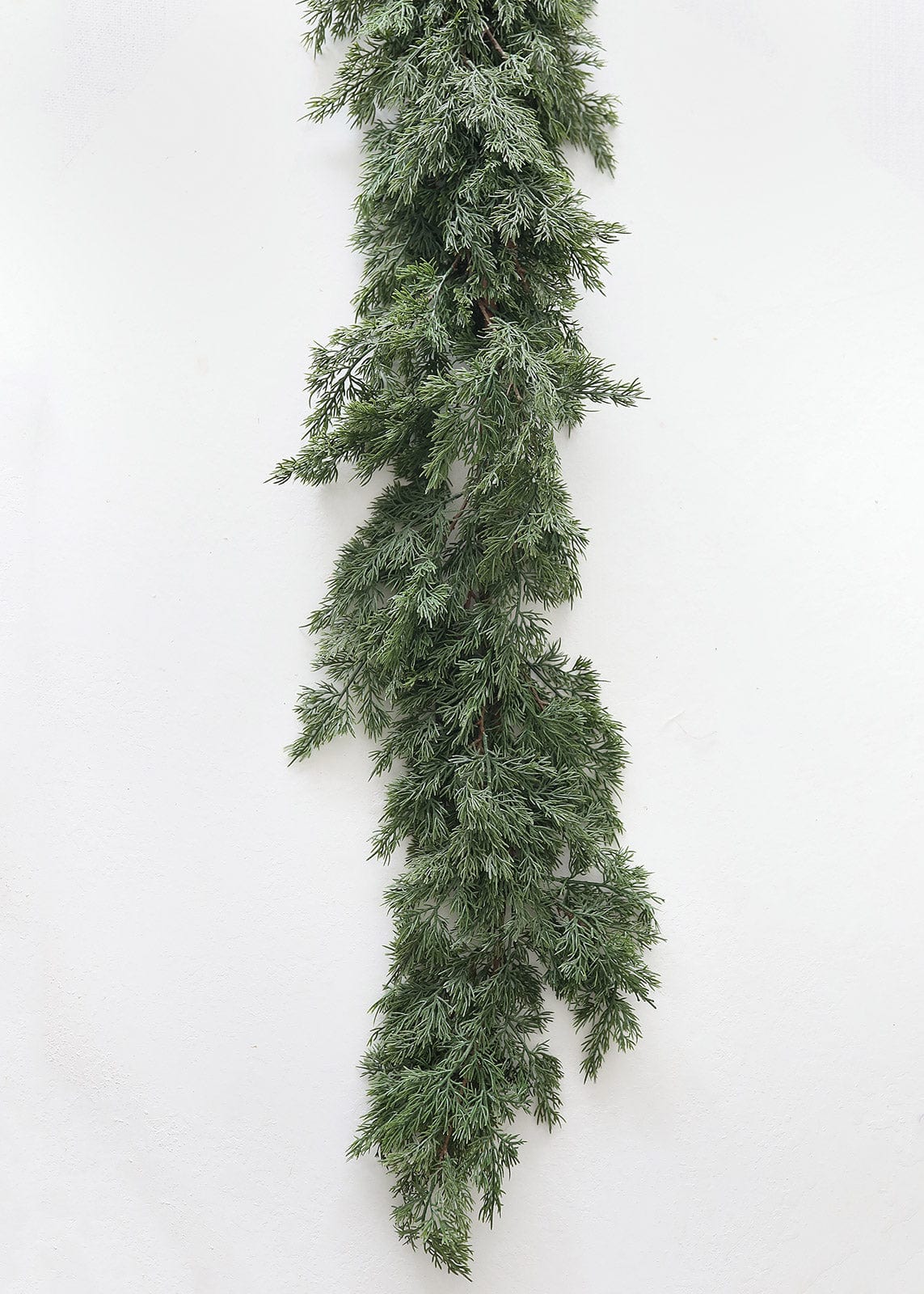 Preserved & Fresh Garlands
Technically, these are real foliage. However, because they are preserved they will last for months on end. If you are looking for a realistic look without the maintenance and mess of a fresh garland, the preserved variety may be a good option for you.
14. Preserved Boxwood Garland: Boxwood is the perfect way to segment into the holidays and still looks beautiful once the New Year rolls in. Add some festive picks for Christmas to this 6-foot garland and then remove them for simple wintertime decor!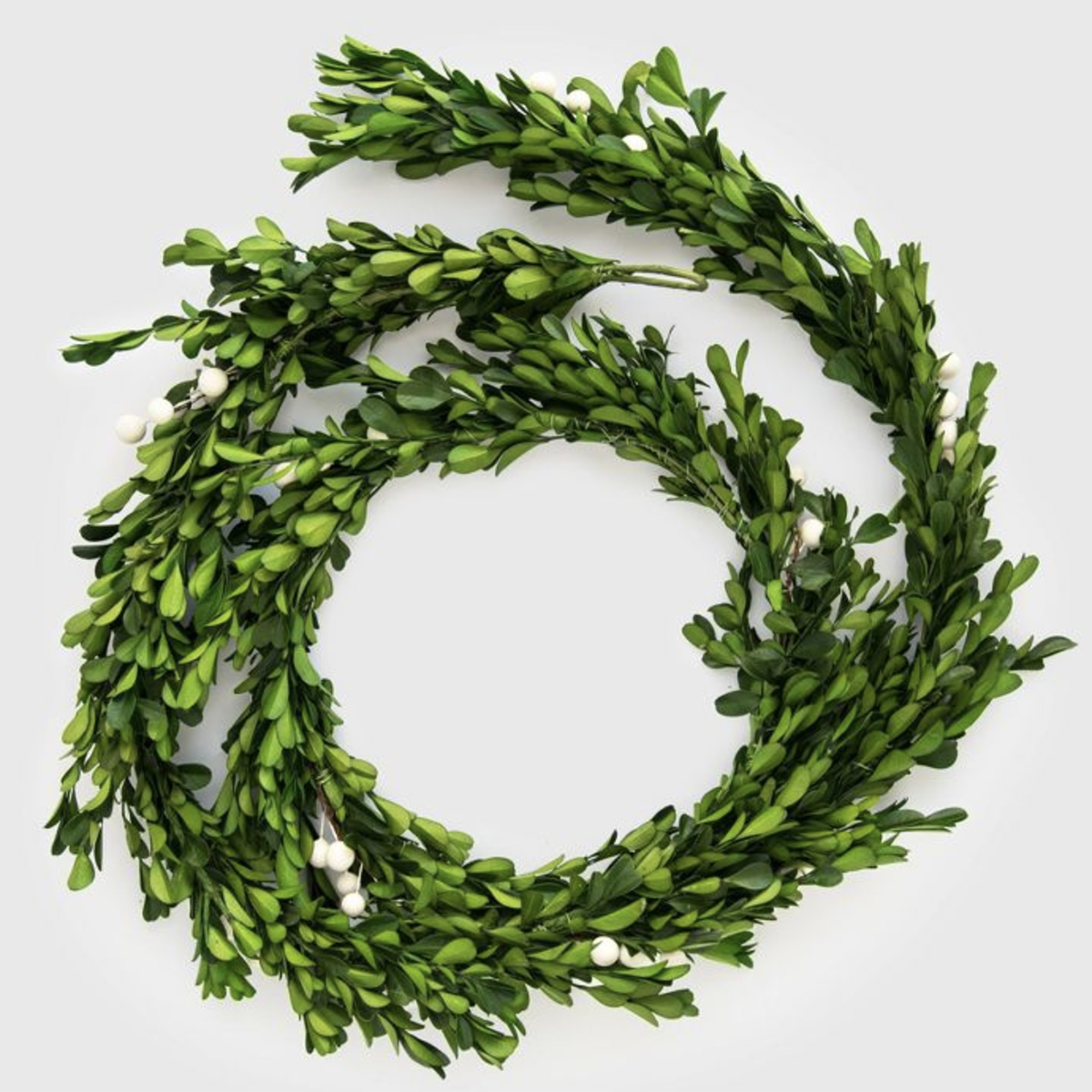 17. Fresh Eucalyptus Garland: This eucalyptus garland is not preserved, and is in fact a really stunning fresh wreath, but it was just too pretty to leave of the list! And eucalyptus lasts really well as long as you mist it every few days!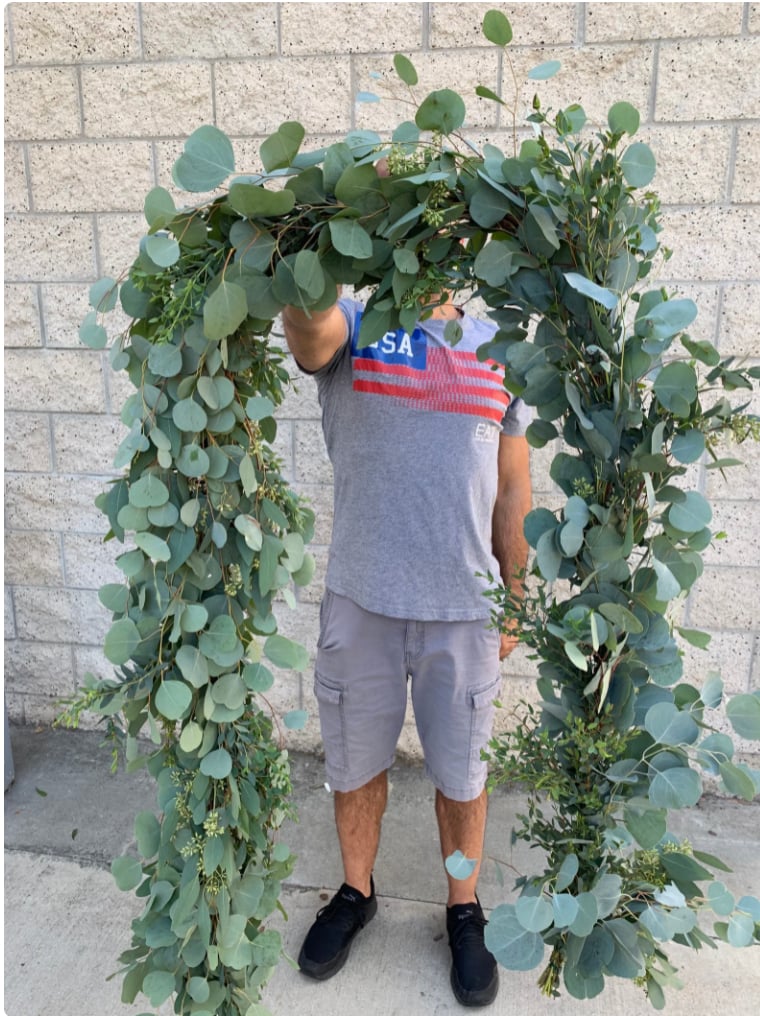 Are you ready to embrace the world of faux greenery for the holidays? I can't wait to see how you use these garlands to decorating your home!
More Holiday Decorating Ideas