I've scoured the web, bought lots of trees (and returned them!) to find you the very best artificial Christmas trees of 2019!
Walmart
Great price points and great reviews. The trees I've selected have some of the best reviews but be sure to read them for yourself before making a decision! Luckily, Walmart offers easy returns!
Balsam Hill
If you don't want to mess around and don't mind investing in a tree that will last forever, then you can't beat Balsam Hill. I own 2 of their trees and they are probably the most realistic and best quality.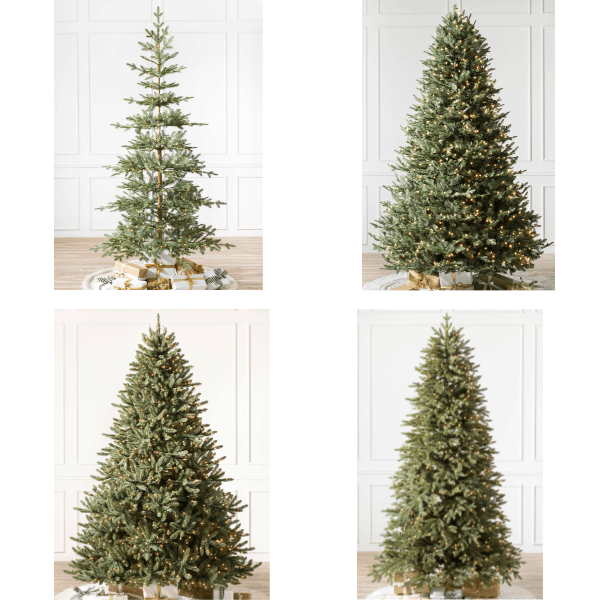 Wayfair
I bought a few of these artificial trees this year to test the quality and was quite impressed. The price points are great, shipping is super quick but returns are a bit of a hassle (I had to pay $30 to return each of the trees I purchased).
If you're considering an artificial tree for Christmas 2020, then you won't go wrong with this list. Spring for the greatest amount of needle tips per your budget and the largest size your room will allow to get the best look.
On a tighter budget? Either opt for a smaller tree, or invest in some faux greenery and lots of ornaments to fill in the gaps!