This post may contain affiliate links | For further details, please read our privacy policy
Does your french door refrigerator badly need to be organized? Here's my best tips for making the most out of the fridge you have!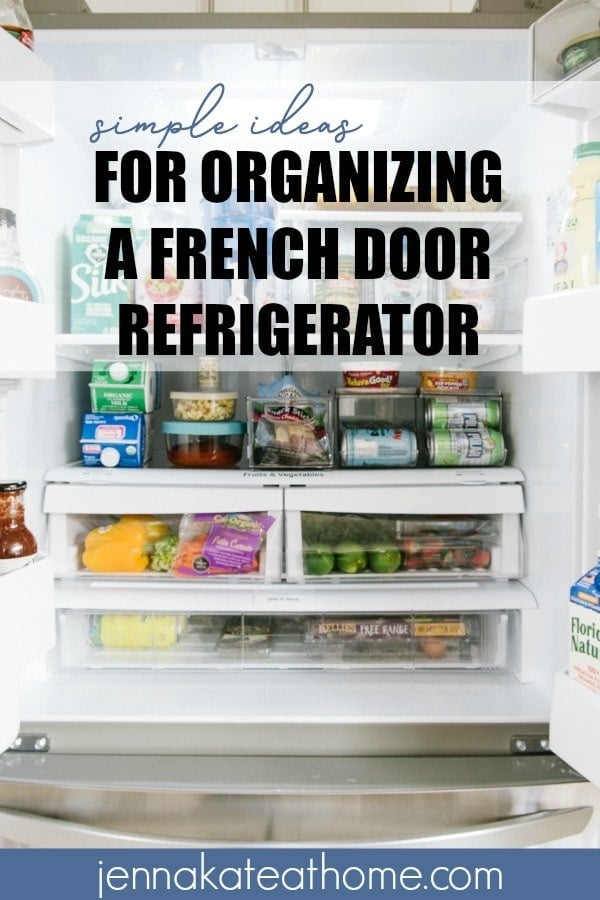 How To Organize Your French Door Refrigerator
If you're joining me from She Gave it A Go – welcome! I'm SO happy to have you here! Brendt did such a good job on her pantry, right!? I've been on a major organizing binge myself lately and last week completely overhauled my kitchen cabinets. This week, it's time to tackle the fridge!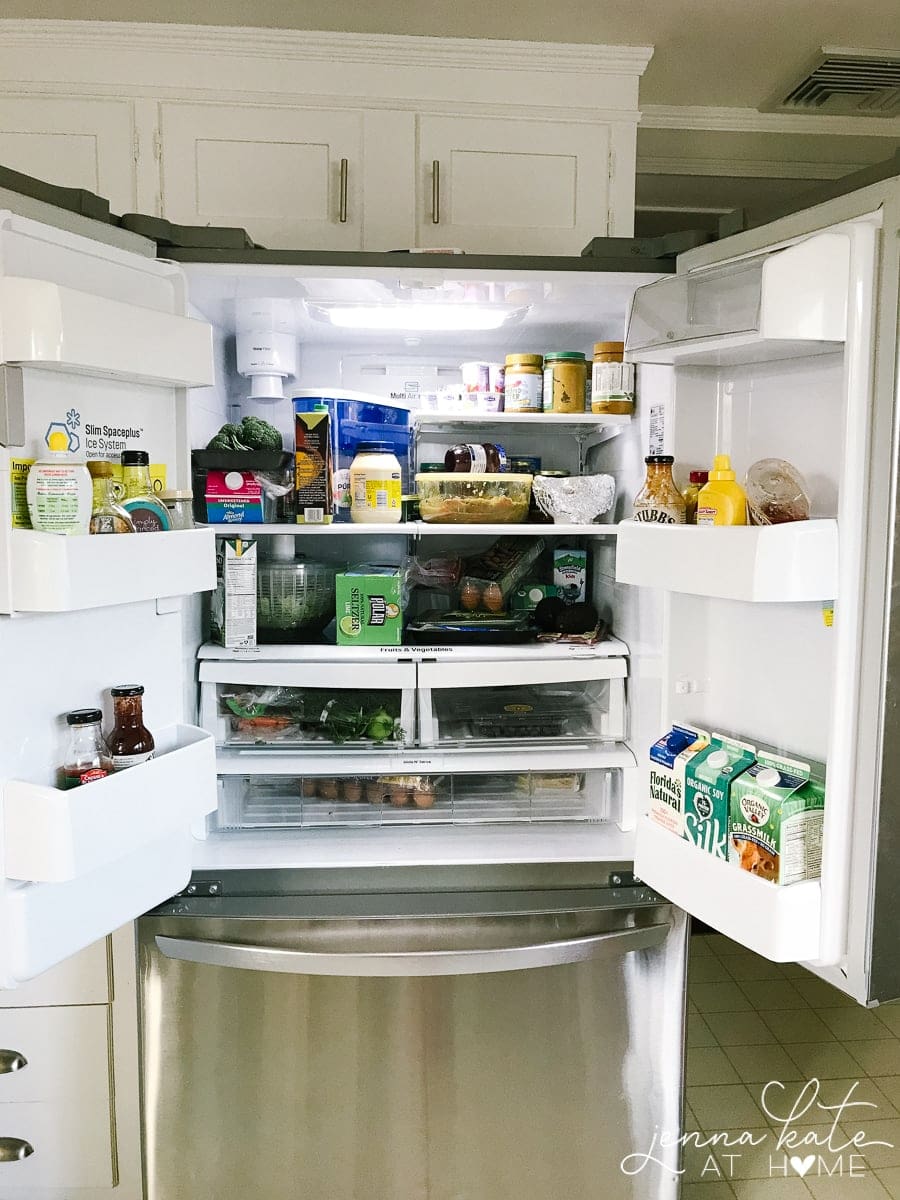 The first step was to completely empty it, give it a good cleaning and throw out an expired food – I'm looking at you 2 year old mustard!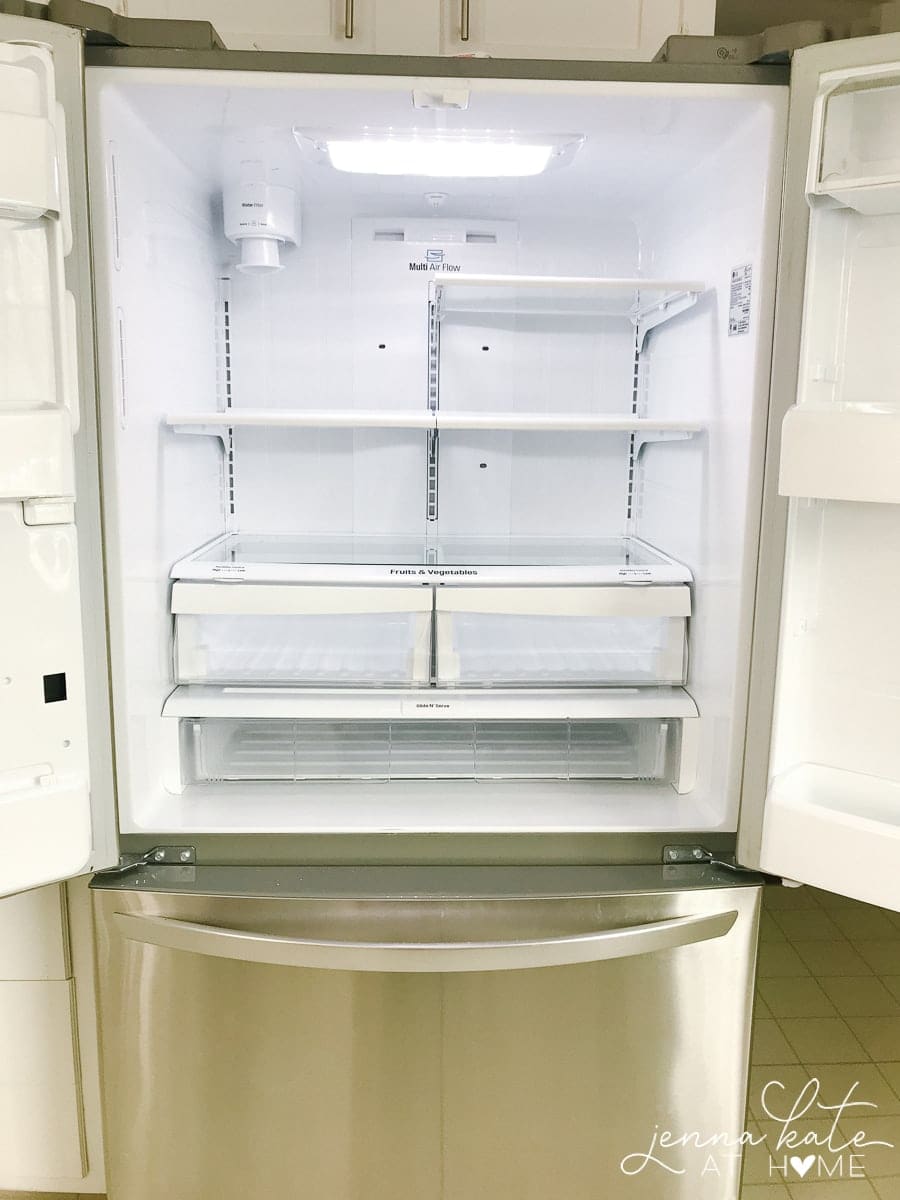 Then, with the help of some new storage containers from The Container Store, everything found a new home.
Affiliate links have been included for your shopping convenience.
Fridge Binz are my new favorite item in here, hands down! I have one for all our peanut butter, almond butter, jam, etc. When we want to make a sandwich, we just pull it out and everything is in one spot. These bins are deep and go right to the back of the fridge so there's a ton of storage in them! I also have one for the kids' yogurts as well as my husband's yogurts. Previously, the kids' yogurts were always falling over and I really like how they stand up in these bins.
---
Looking For More Home Organization Ideas?
---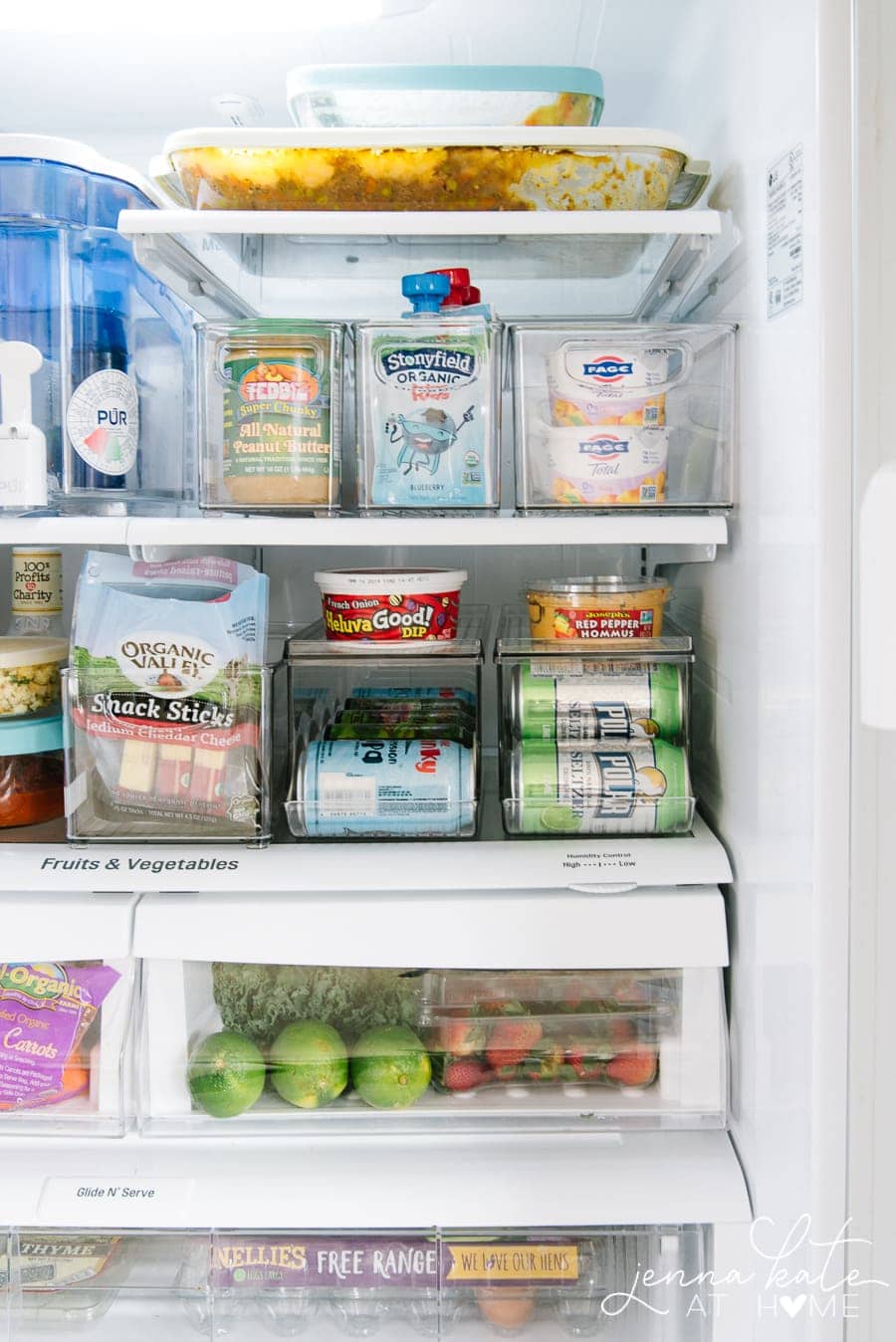 The soda can binz are amazing. We have one for seltzer and one for beer. Because they have a little shelf on top, it utilizes the space so much better. We used to put the entire sleeve of cans in before but this feels so much more organized and gives us space to put things on top of the cans now, too.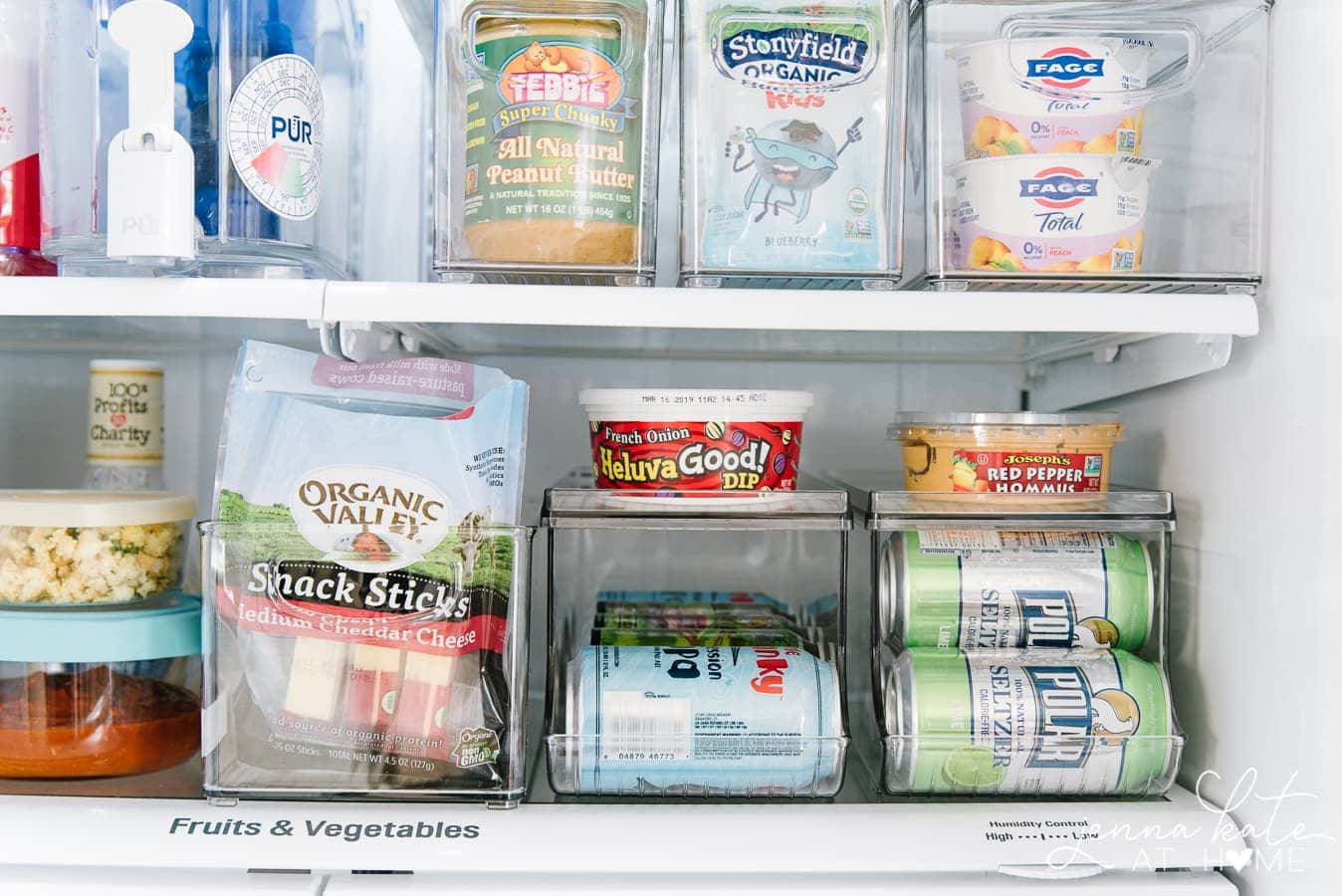 Previously, I kept the cheese in the bottom drawer where I would forget it even existed. Using a large fridge bin, I've now corralled all our cheese products into one bin. Again, it's so easy to just pull out and grab what we need. I keep the cheese sticks at the front so my 4 year old can easily help himself.
By the way, don't be afraid to adjust the shelves in your refrigerator to make it work for you. We got rid of the top left shelf to enable our water filter, juice and other taller items fit.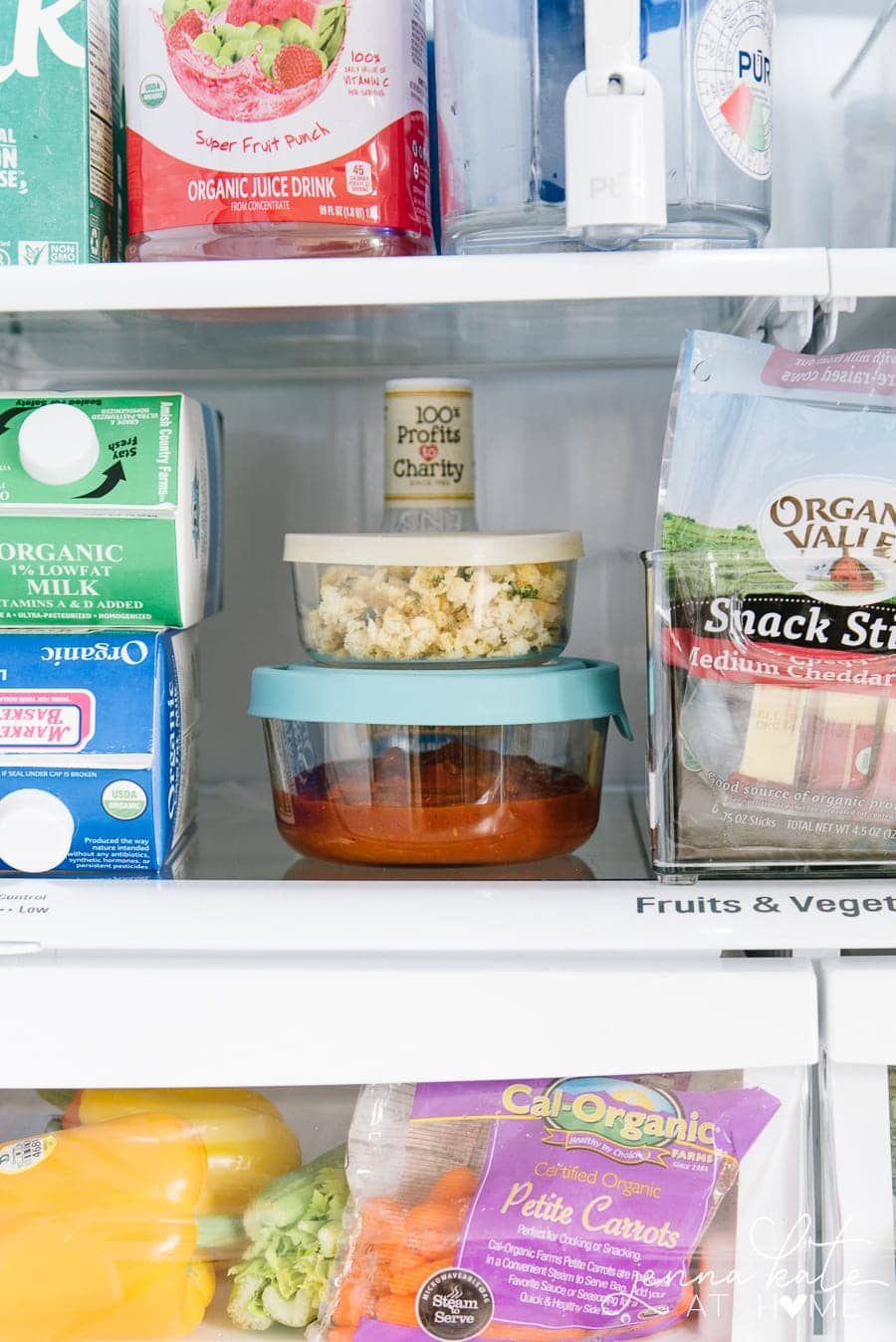 I mentioned in my kitchen cabinet organization post that I ditched all the plastic food storage containers in favor of good quality glass ones. These blue lidded anchor hocking ones are my favorite. They are sturdy and the pop of blue is fun! The rectangular ones are great for leftovers and I like the round ones for chopped veggies and sauces or to take on-the-go.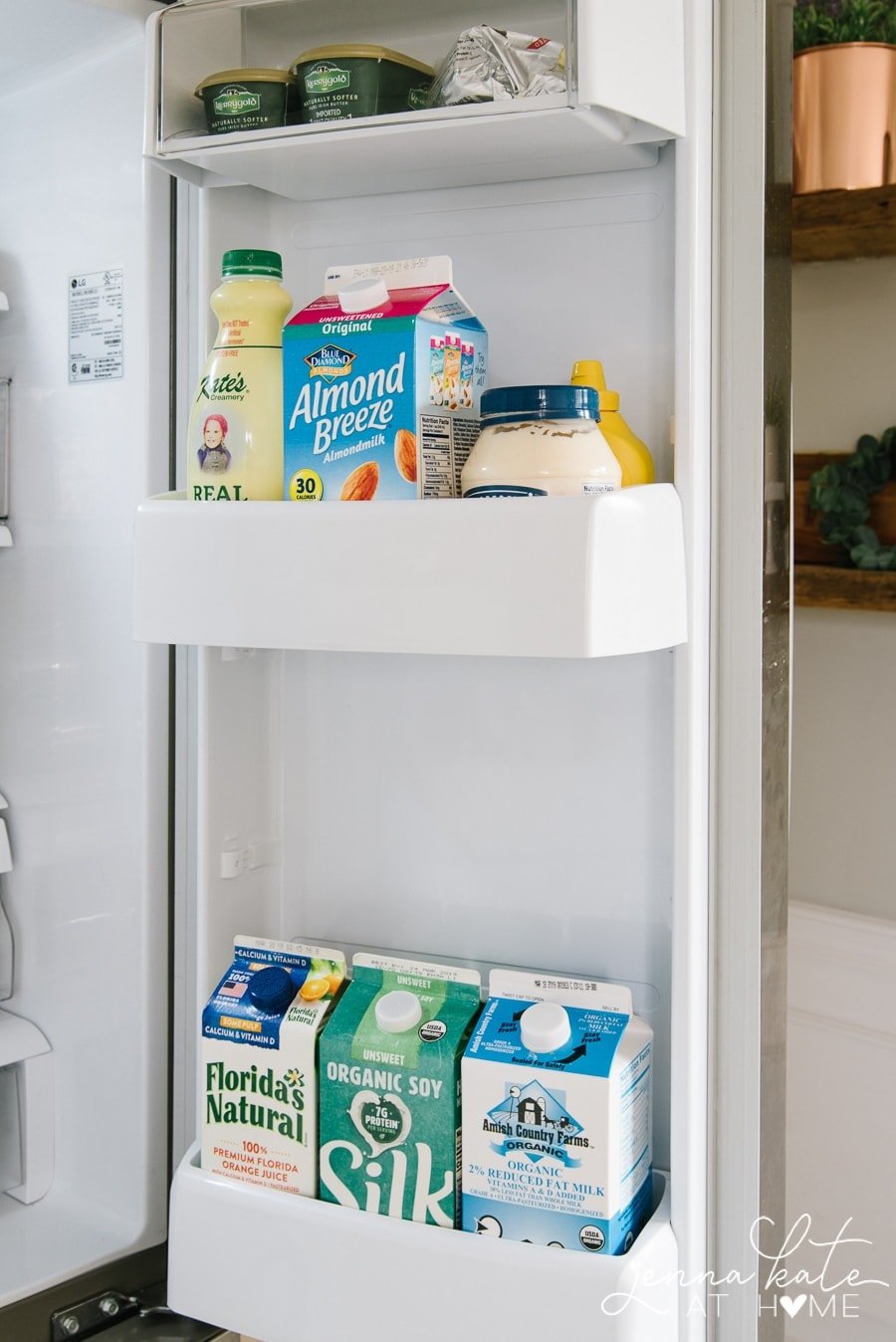 These simple storage solutions have made such a huge impact on how much food and drink the refrigerator actually holds. It holds so much more now that it's organized and the full depth of the fridge is being used. Visually, I can see everything which means we eat and drink more of what's in there so there's less waste. When I'm making my grocery list, all I have to do is quickly glance inside to see what we need instead of having to move all the things around inside.
The fruit and vegetable drawers are being used for what they were designed to do – hold fruit and vegetables and the bottom drawer safely holds eggs, baked goods and any extras.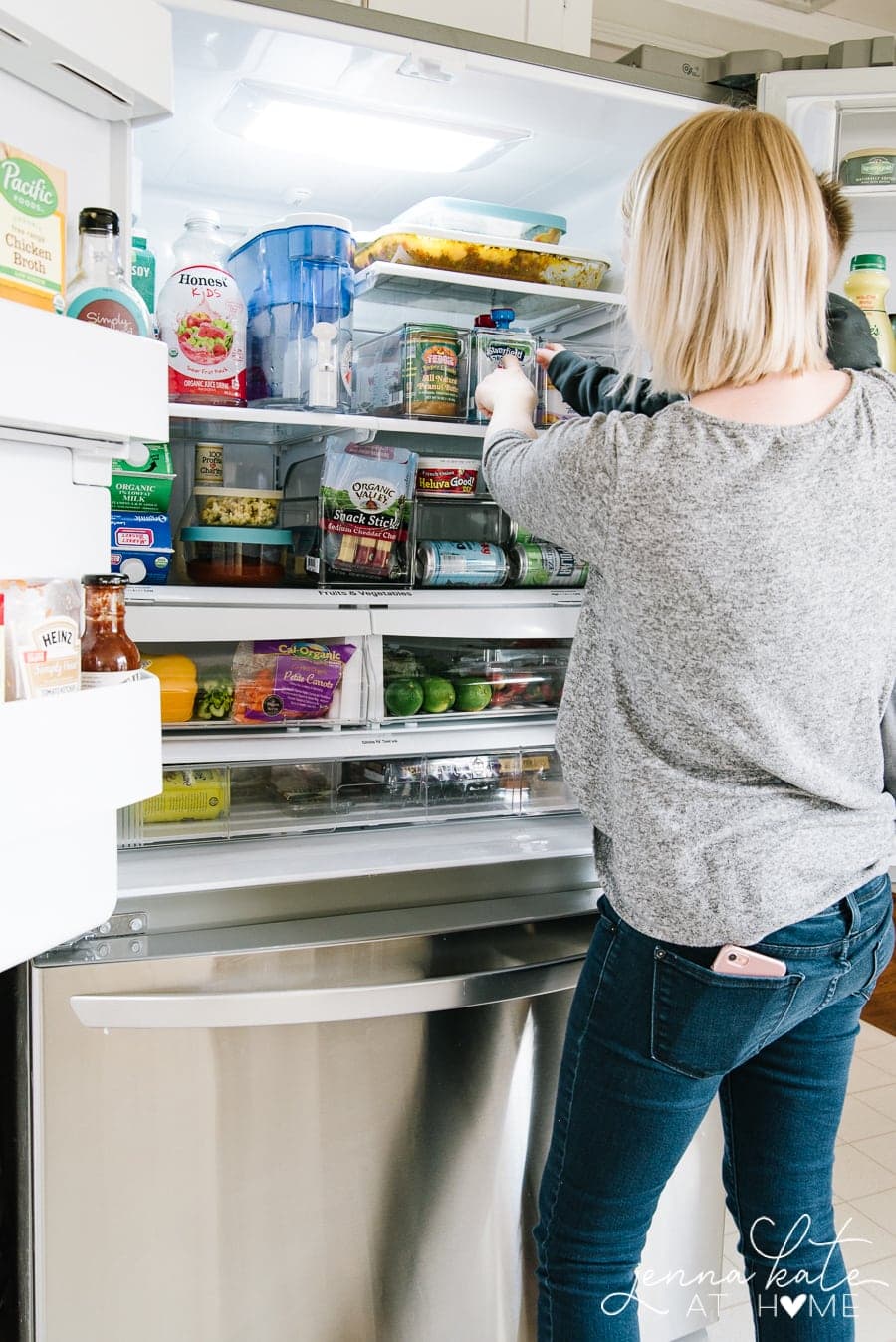 Little things like an organized refrigerator can have a surprisingly big impact on your life. When you spend less time looking for what you want and waste less money, it feels pretty awesome!