The best ideas to organize bathroom toiletries both in drawers and under the sink no matter whether your bathroom is small or large!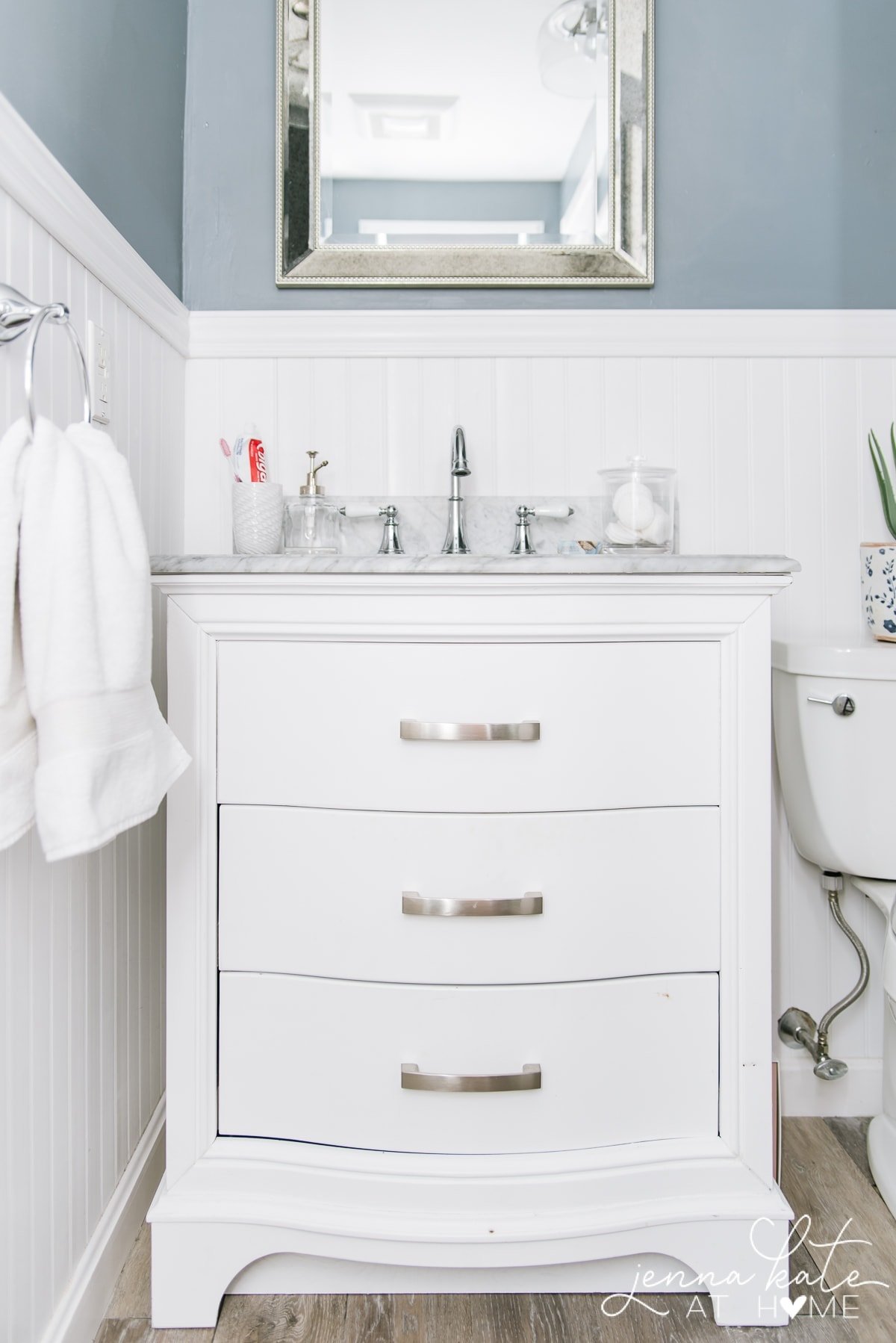 Bathroom Cabinet and Drawer Organization Ideas
Today we are continuing with my need to organize every corner of my home by focusing on bathroom under cabinet organization, especially when it comes to toiletries.
We have two full bathrooms in our house – one that I use (the master) and the larger bathroom that both my husband and boys share.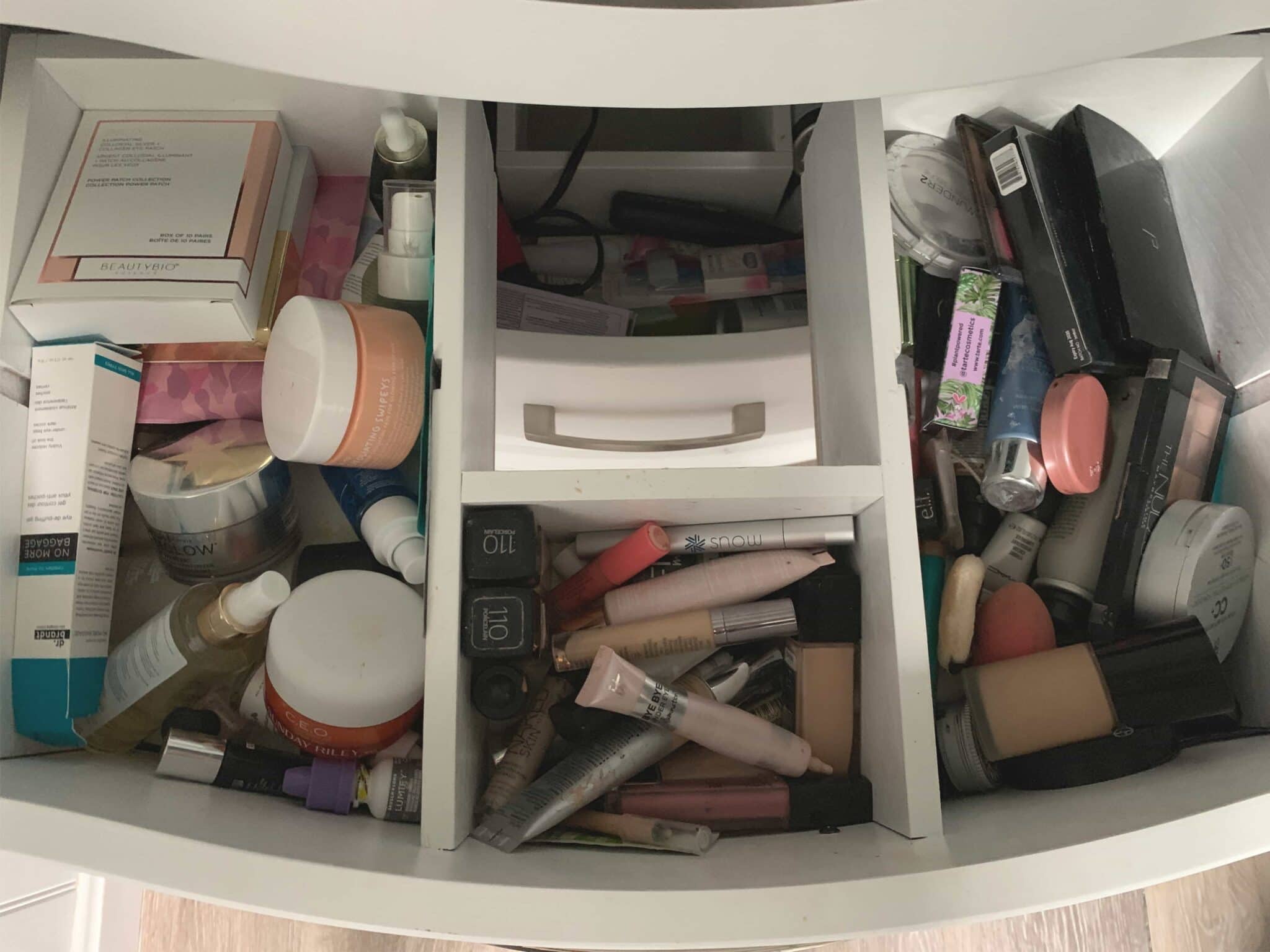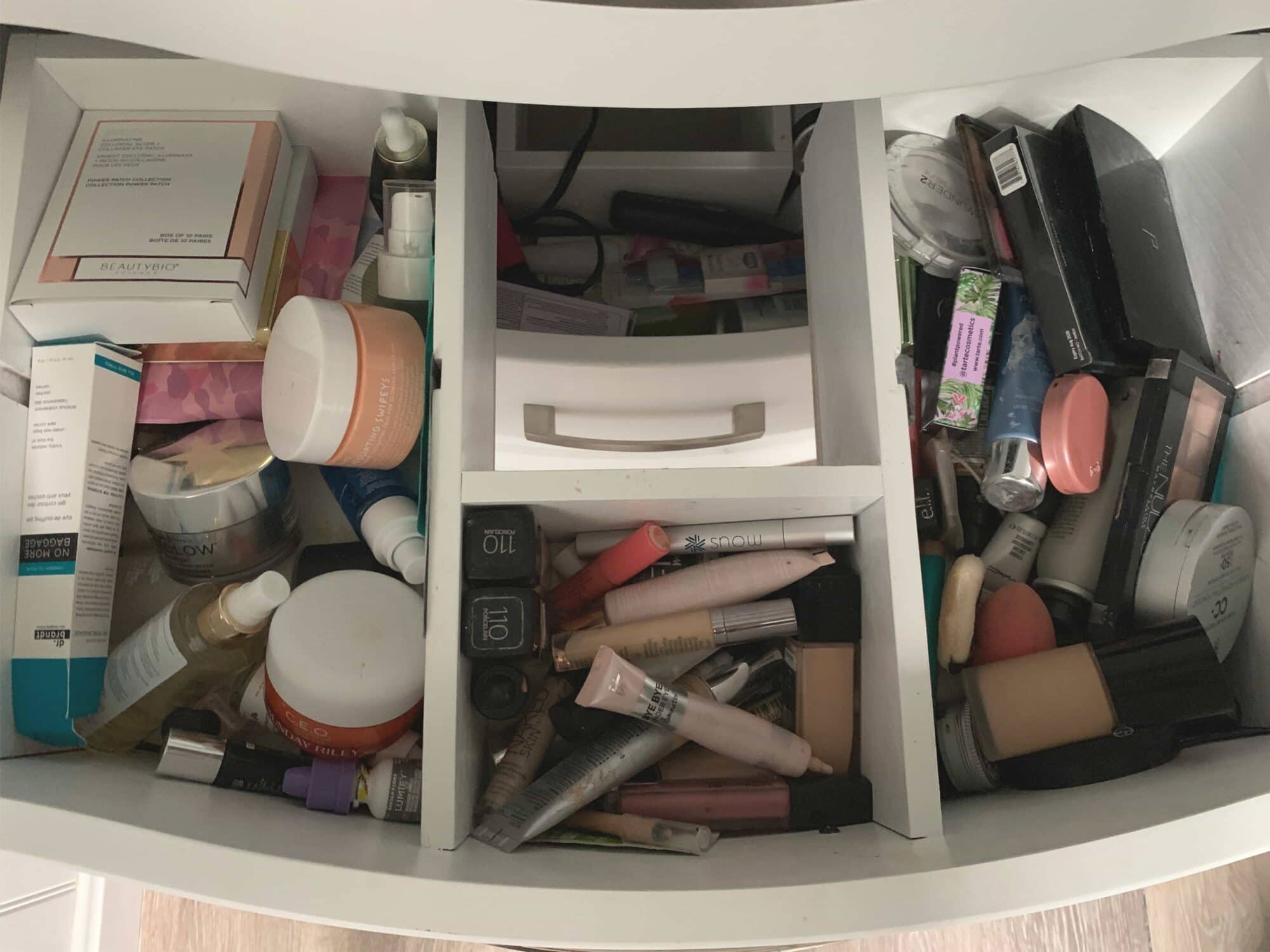 As you can probably guess, my toiletries collections consists mostly of makeup, hair and skin care products. While my vanity already has drawers with built-in organizers that help, they haven't be enough to really keep my products stash under control.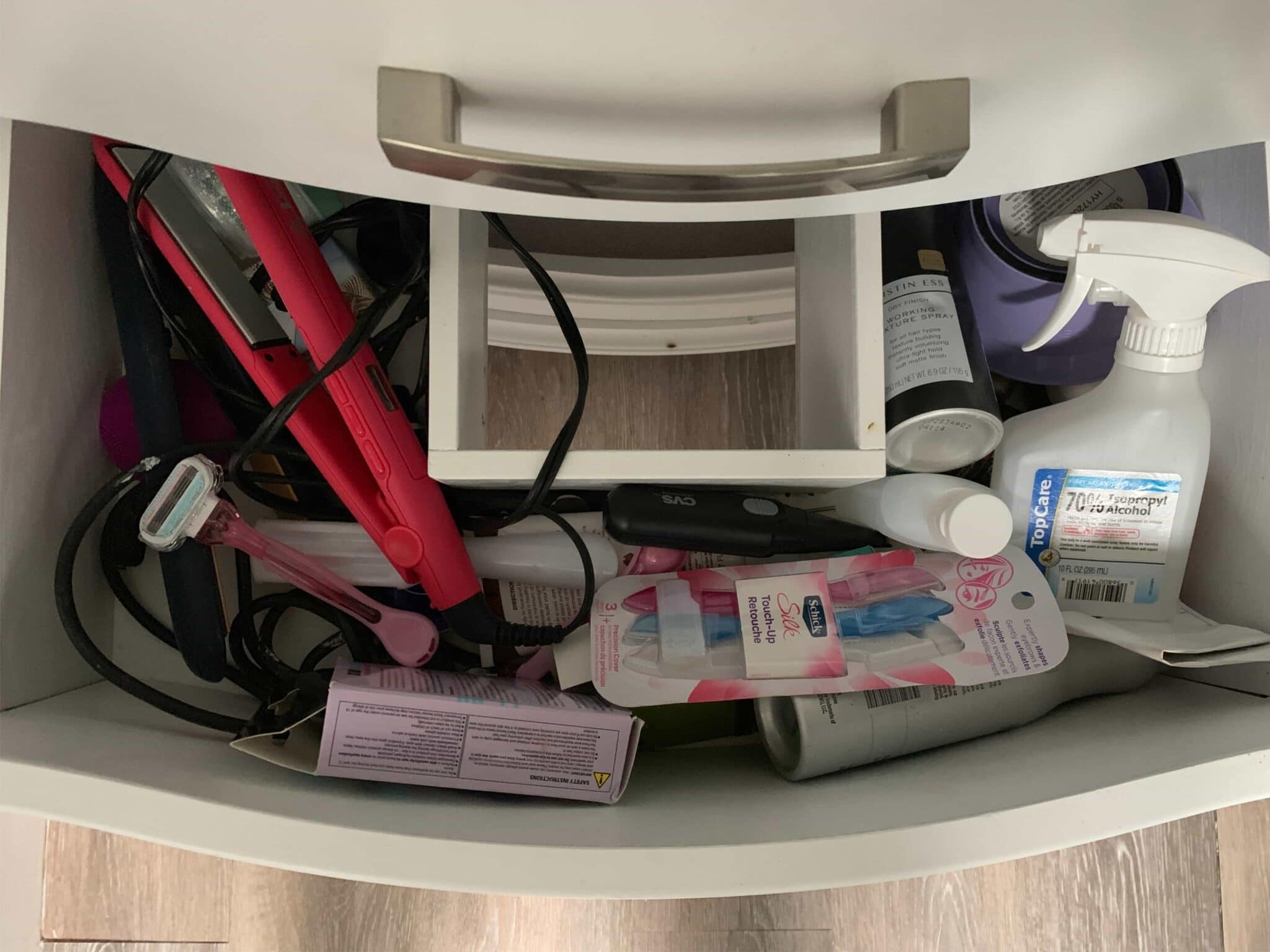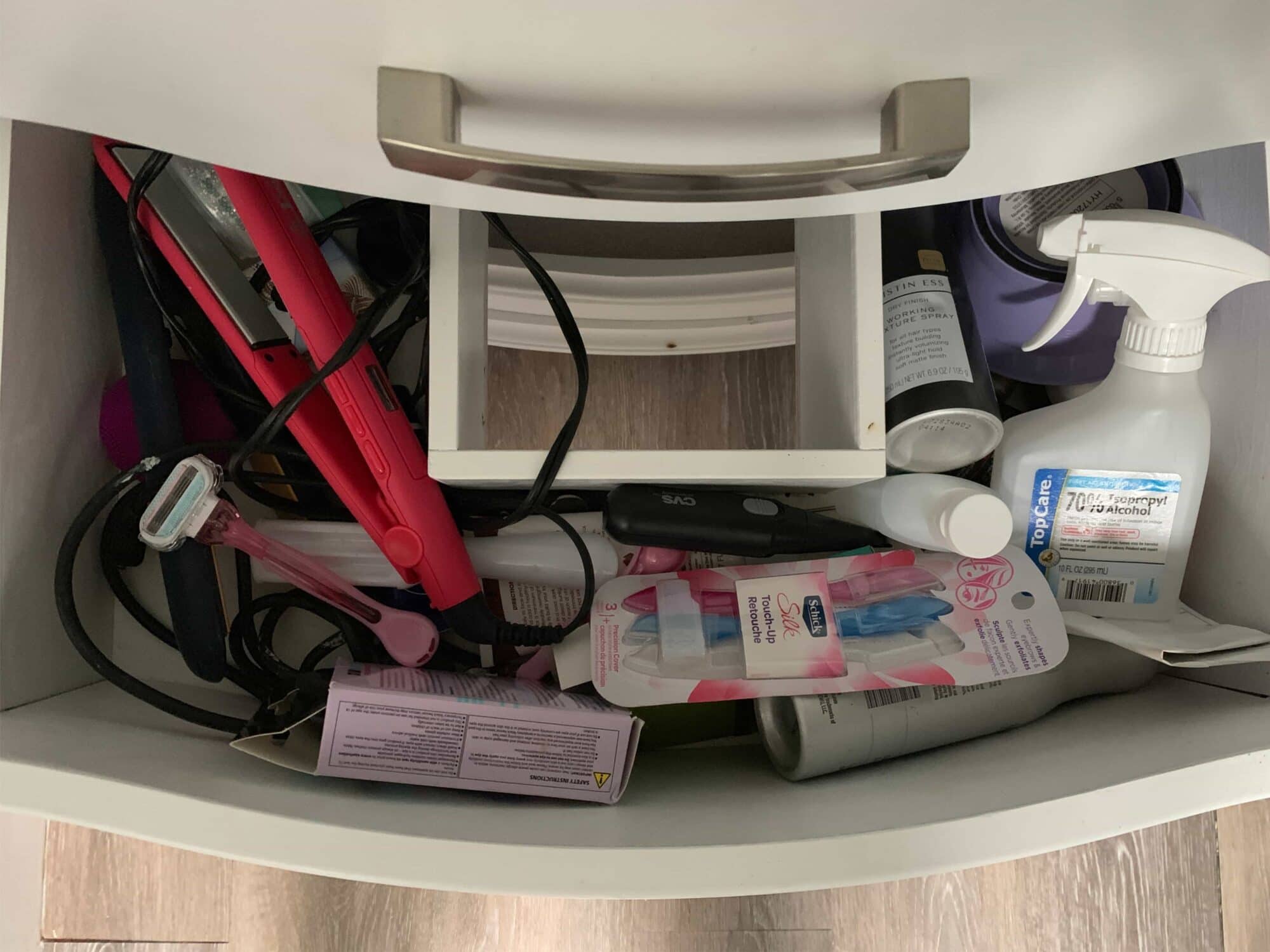 Could be worse but could be better!
How to Organize Bathroom Toiletries
So here is where my new favorite products from The Container Store come into play. They recently launched a product collaboration with The Home Edit and I'm really loving all the products.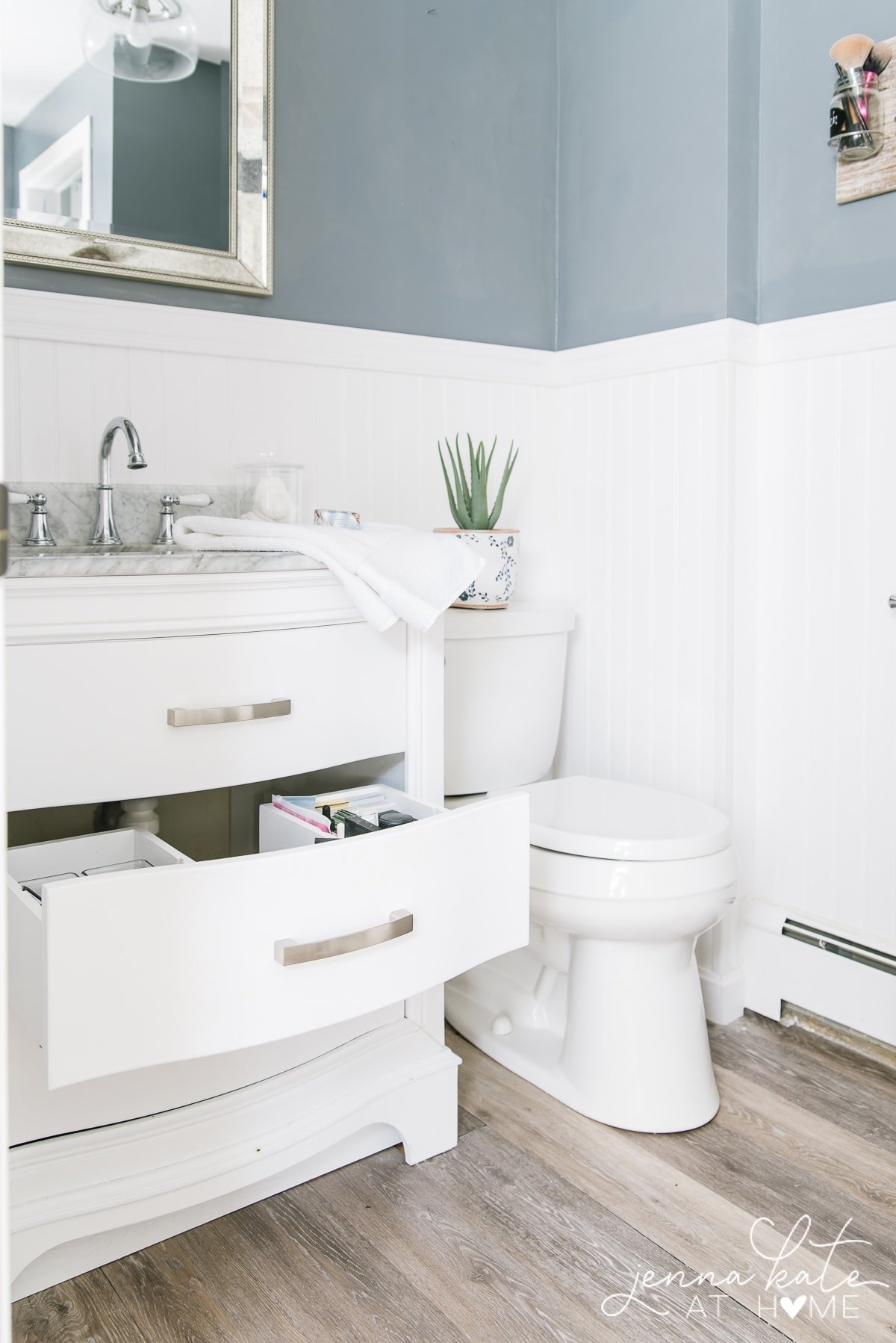 The drawer organizers that I bought are also perfect for bathroom cabinets and completely modular. I just bought a bunch of different sizes and mixed and matched to fit my needs.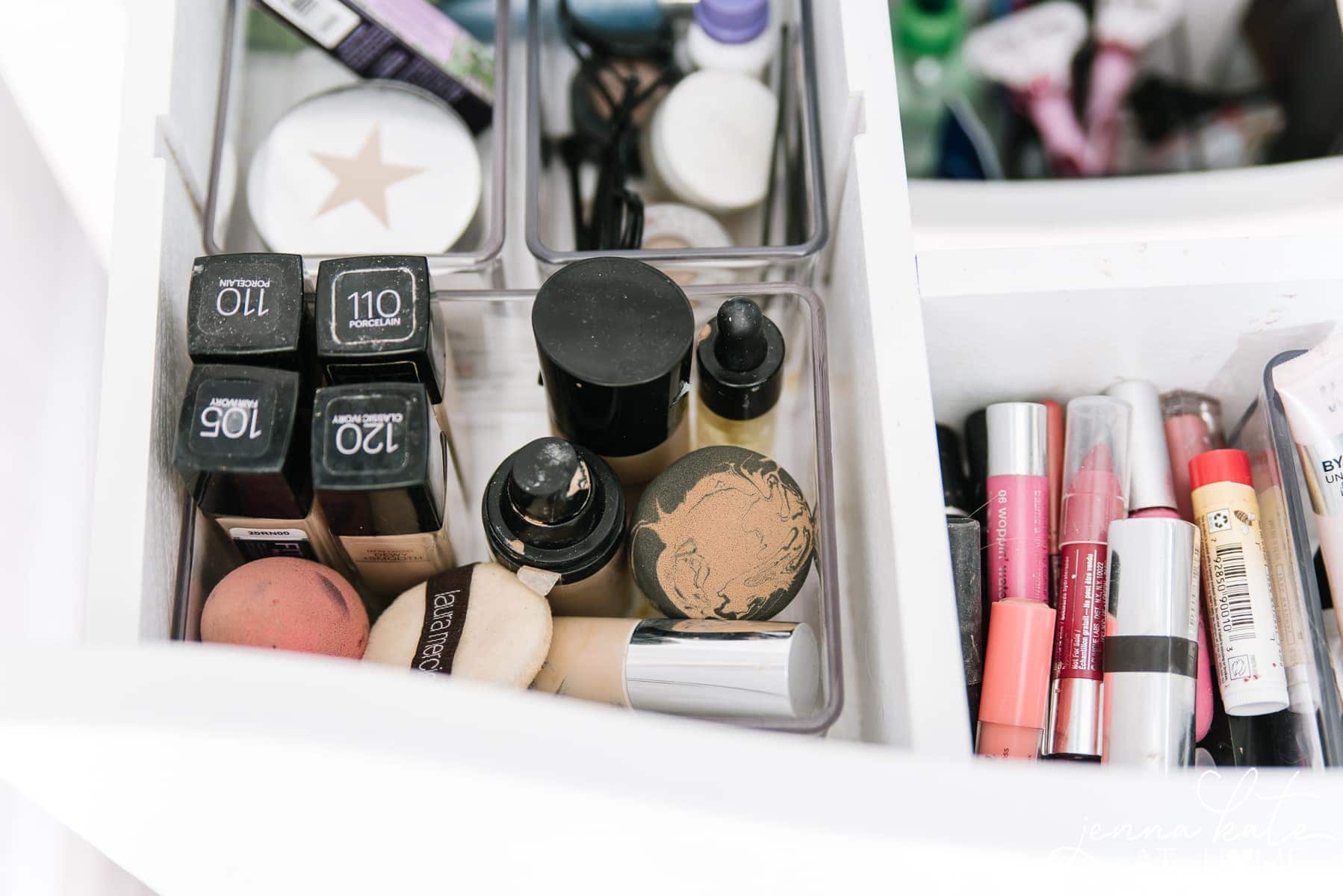 I divided all the products into groups – so lips, foundation, powders, eyes, etc. and each group got its own little section. This works for any bathroom toiletries obviously, not just makeup.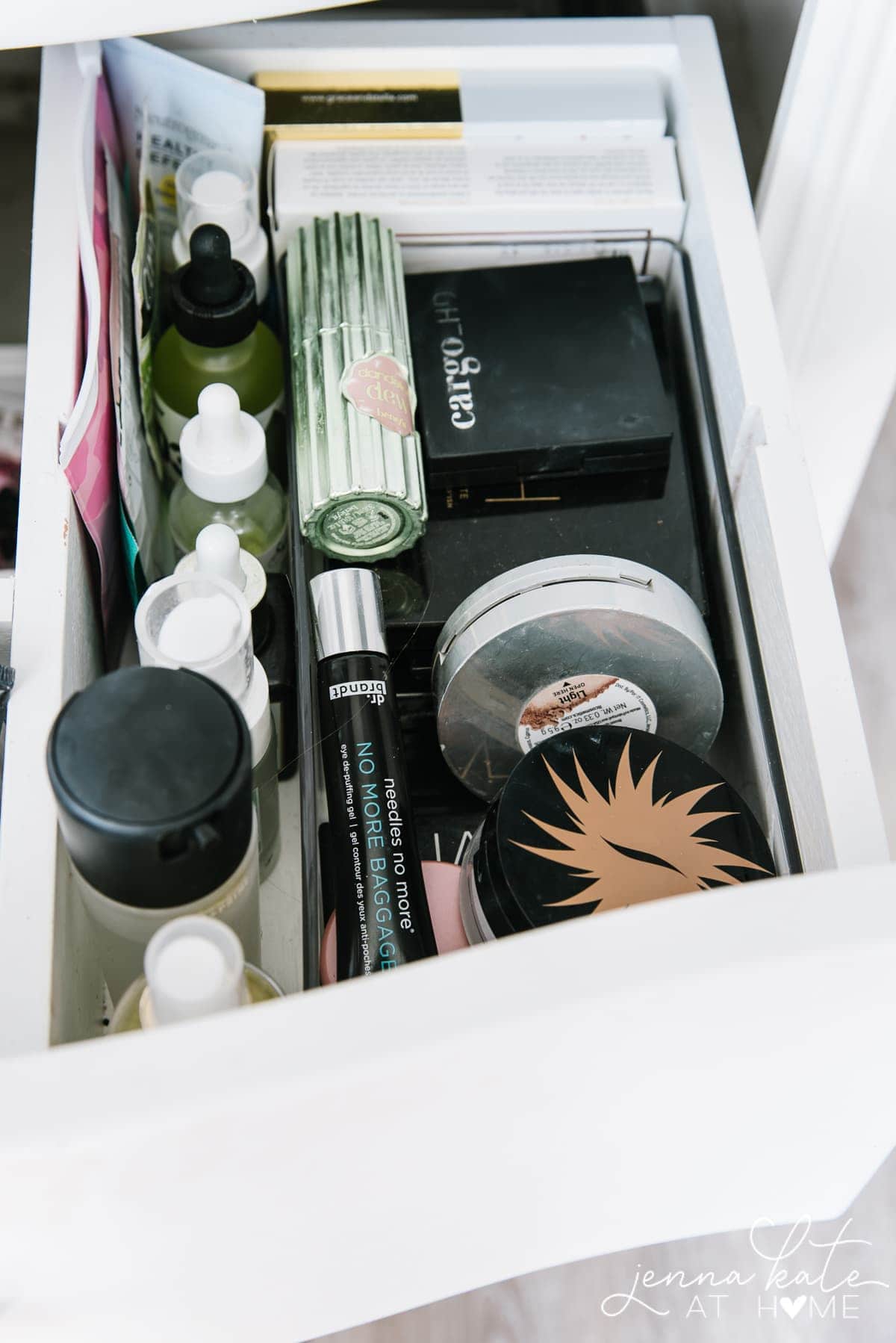 It's not the fanciest but it makes finding everything so much easier!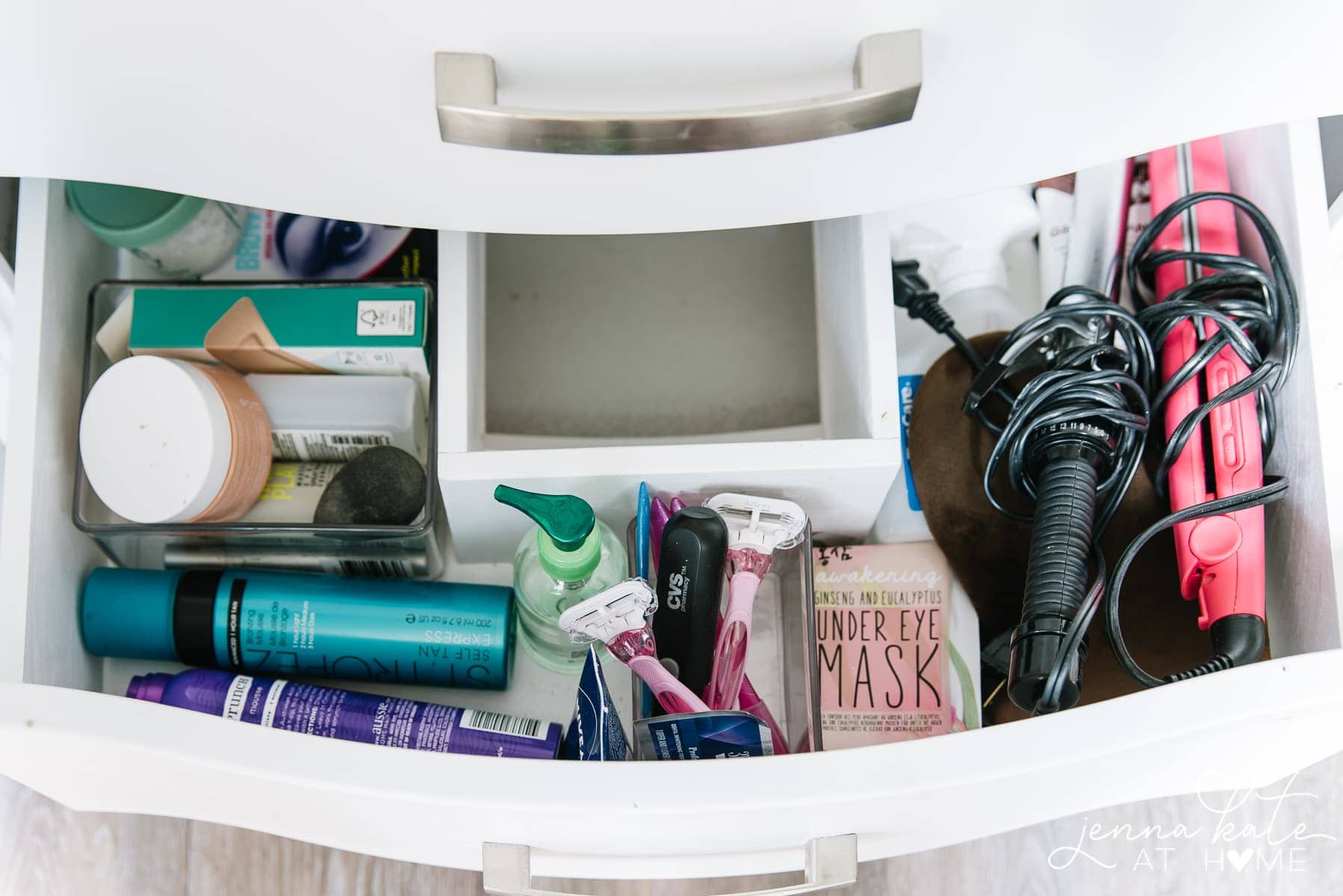 It also took me about 15 minutes to sort through everything, throw out the duds and reorganize what I was keeping. Not a bad pay-off for a quarter of an hour's effort!
---
Looking For More Home Organization Ideas?
---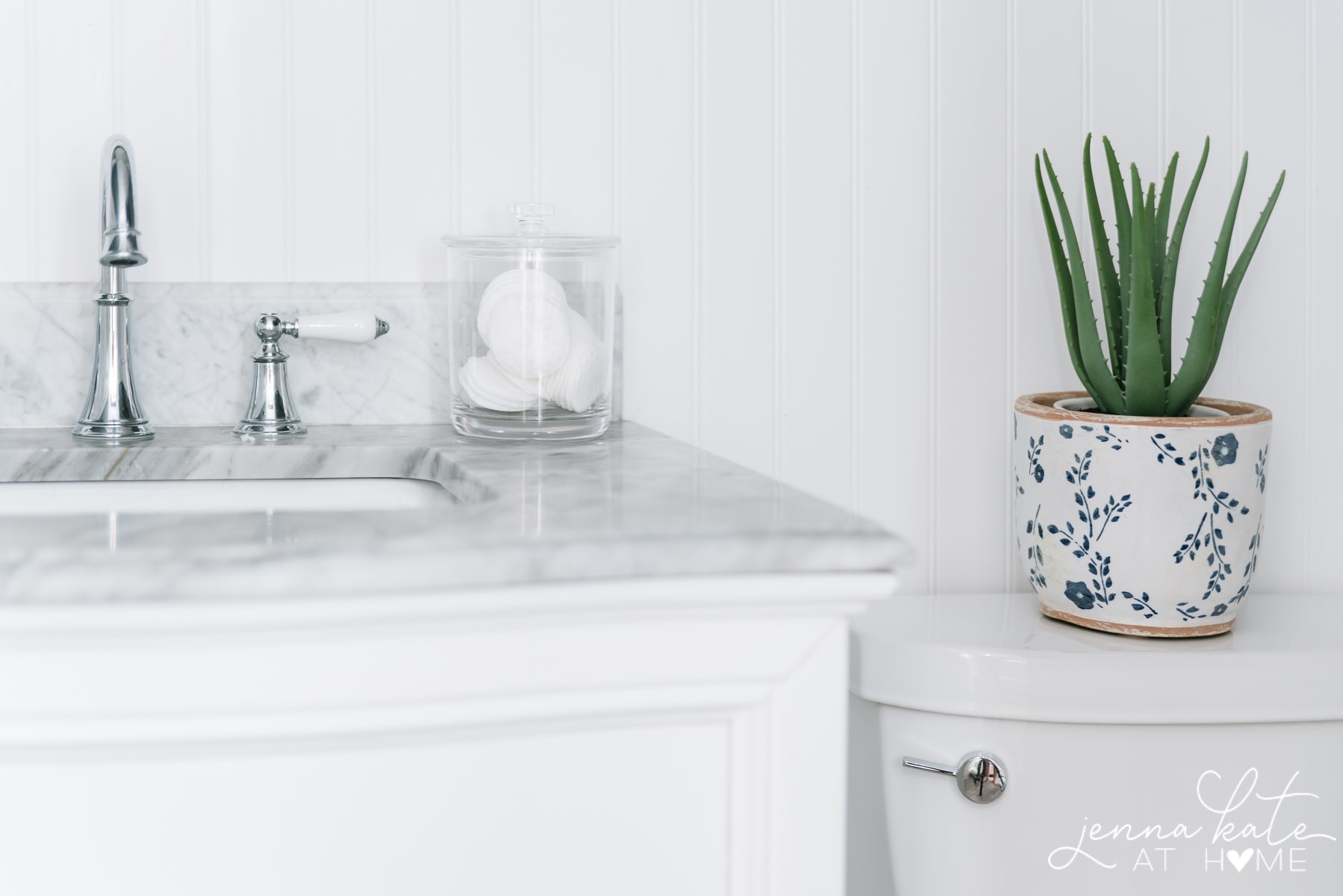 I use the acrylic canisters everywhere in my home. I have them in the kitchen for baking supplies, in the playroom for the kids' markers and crayons and now all the bathrooms have them, too!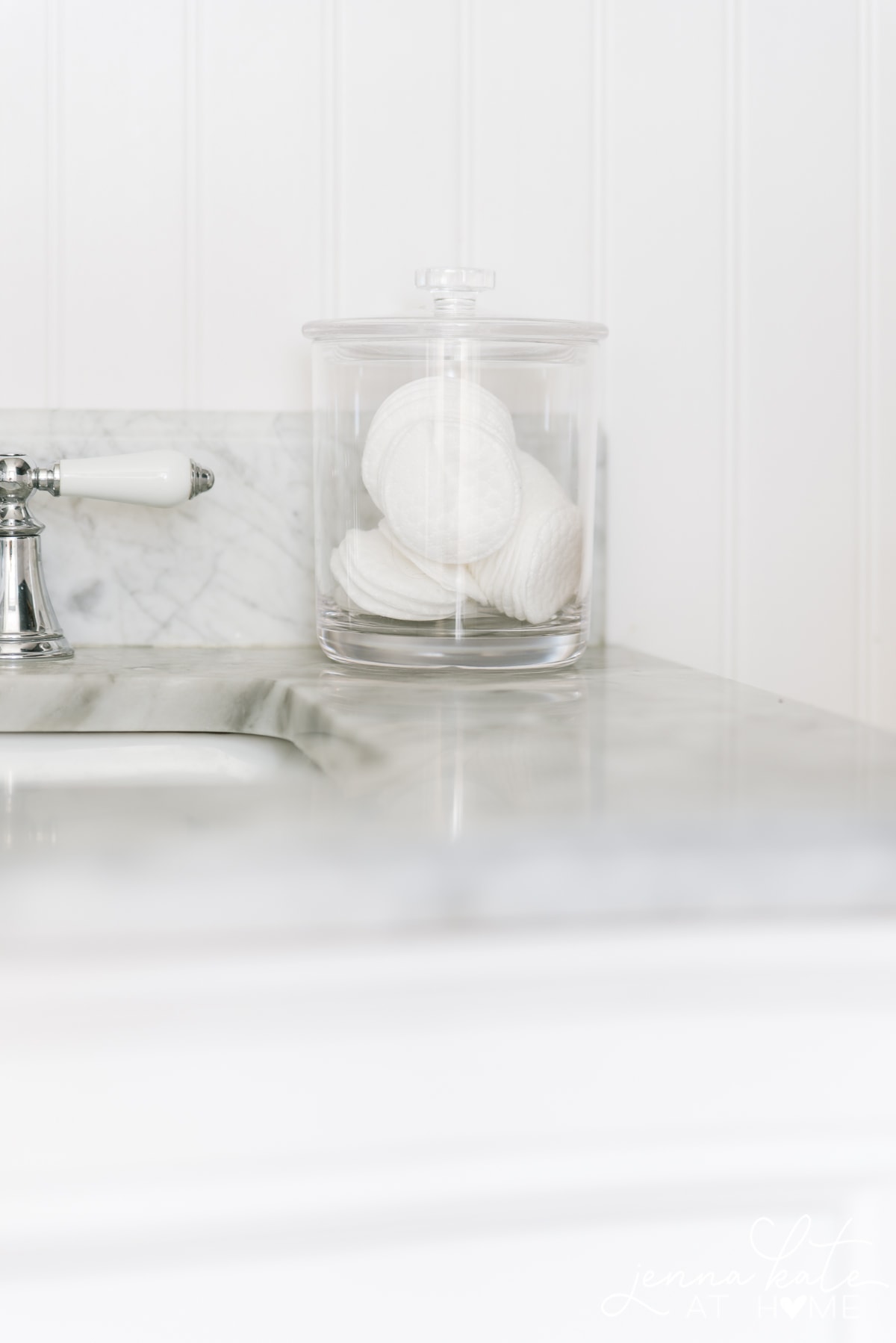 Turning my attention to the other bathroom, there's no drawers (that's a faux drawer cabinet door!) and just a big empty space in which all the bathroom products got dumped.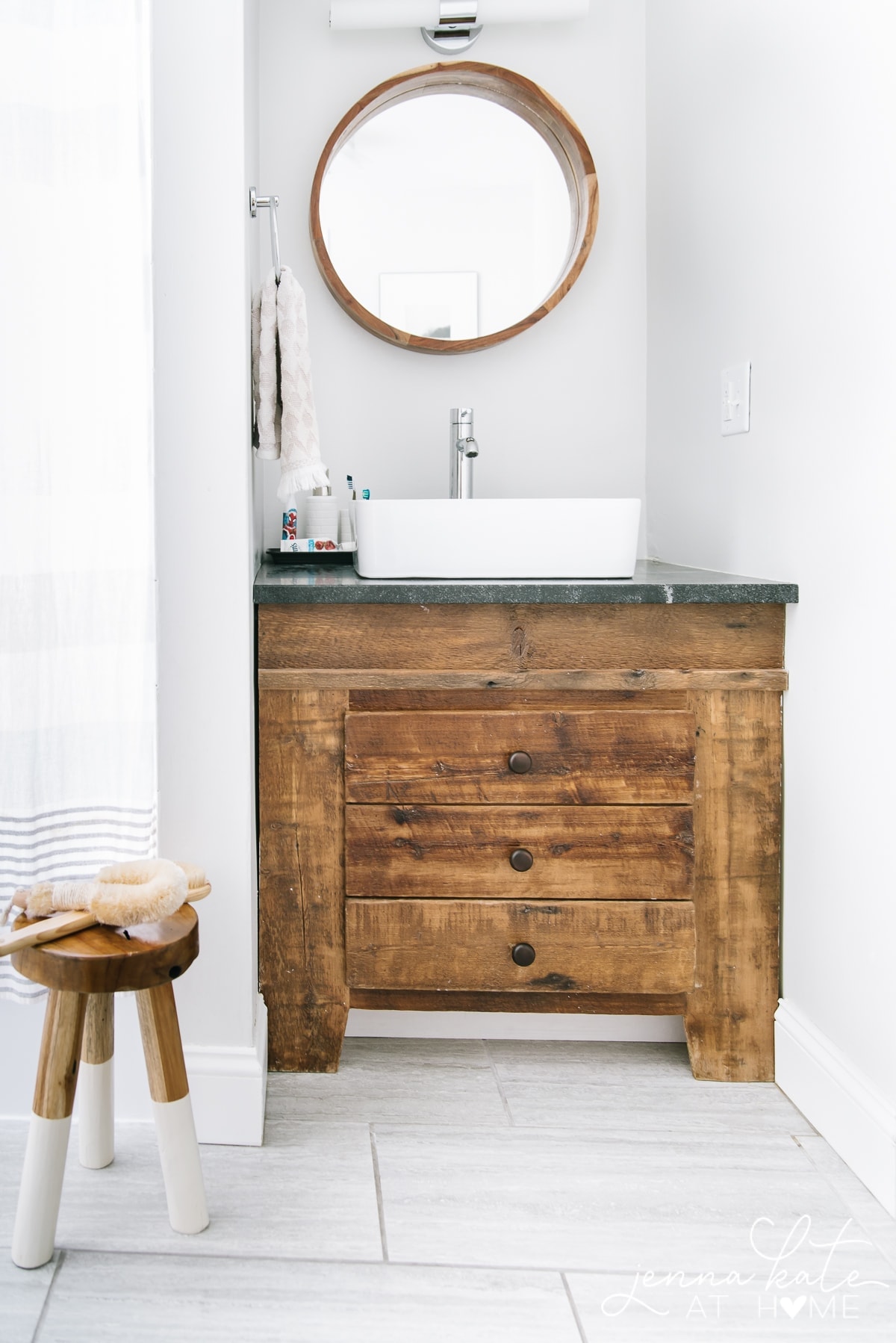 I'm talking about my husband's shaving products, first aid supplies, epsom salts, bubble bath, hand soap, extra shampoo for guests and then extra dental supplies, too.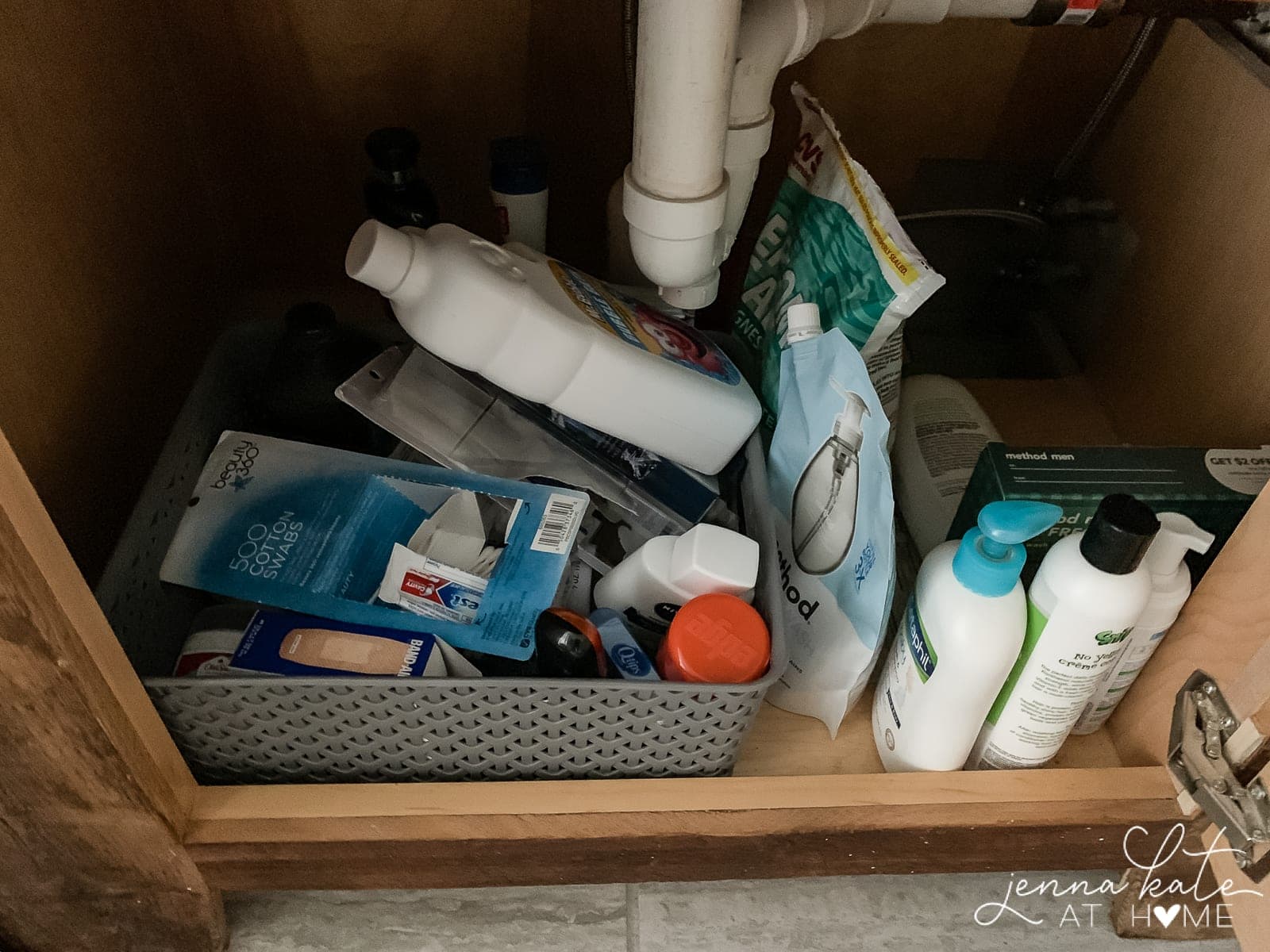 It was a big ol' mess.
So first, I emptied it out and got rid of anything that was empty or never used.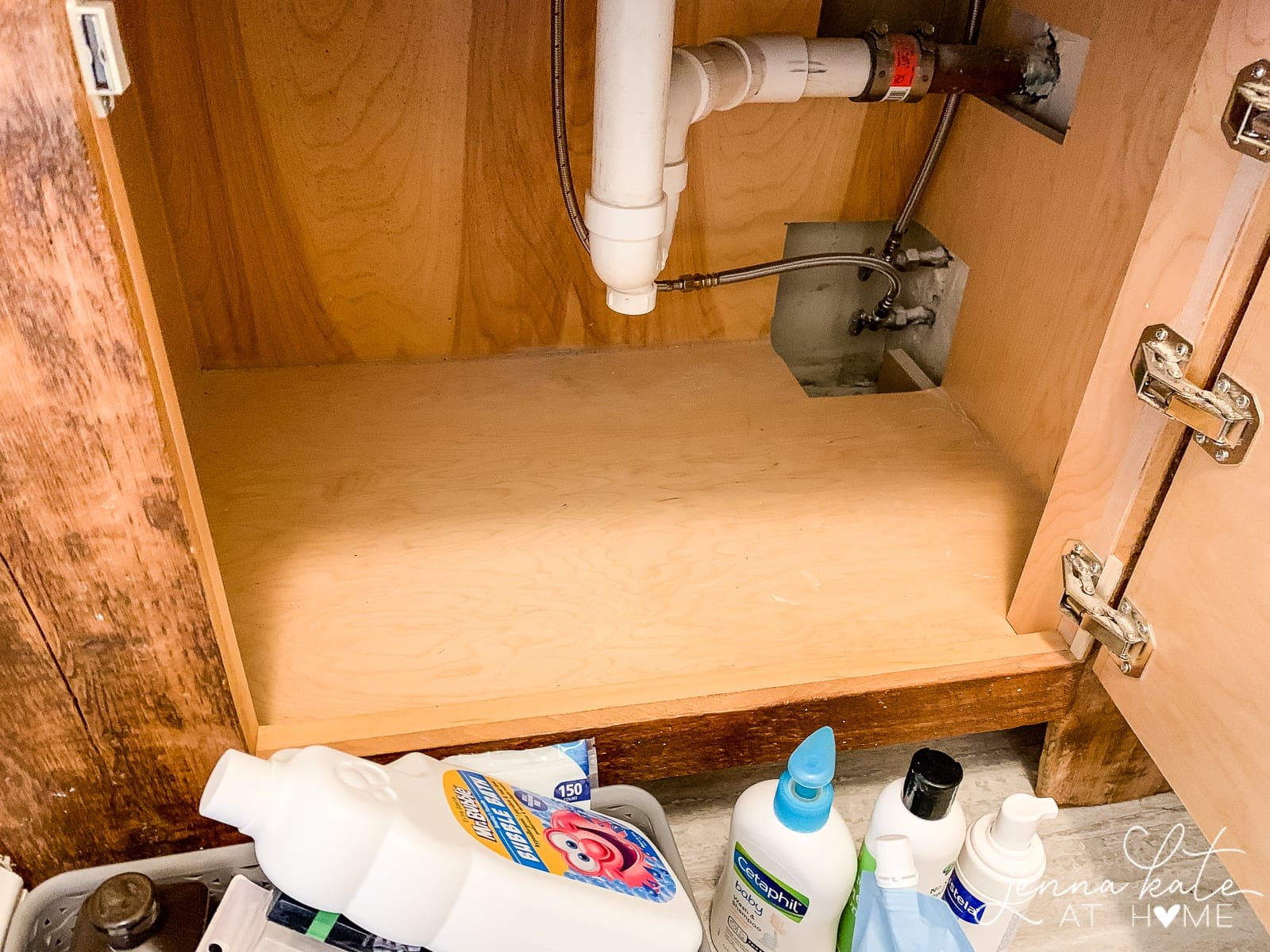 To create some vertical storage space, I used my favorite clear stackable drawers and filled them with the first aid supplies as well as the vast amount of travel sized toiletries that I discovered after emptying out the cabinet.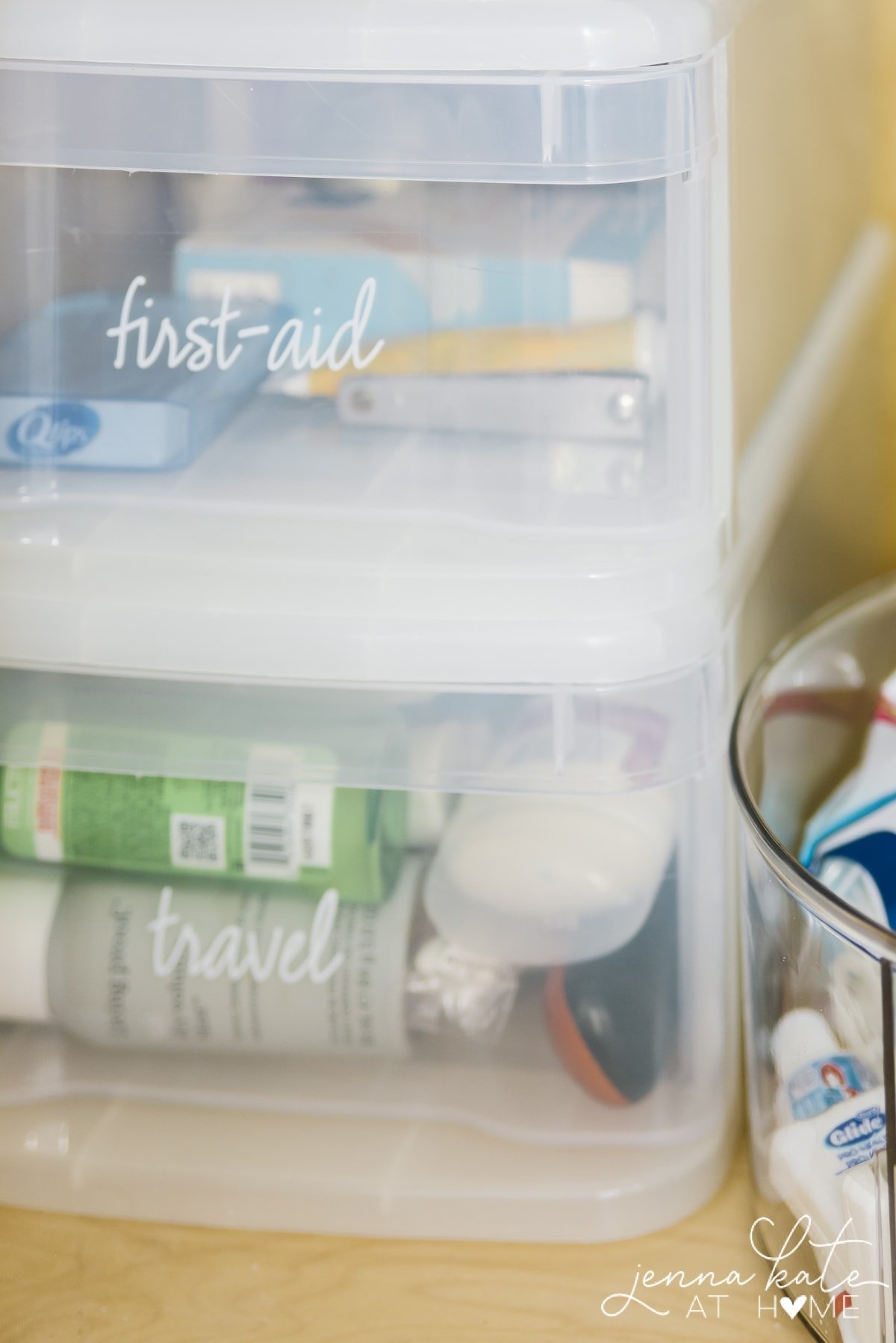 The epsom salts were poured into a large acrylic canister (acrylic means it won't smash!), extra soap/shampoo for guests got relegated to the back of the cabinet in one of The Home Edit All Purpose Bins. Cotton buds were taken out of the box and put into another smaller acrylic canister and then, last but not least, I used one of the awesome T.H.E divided turntables for all my husband's products.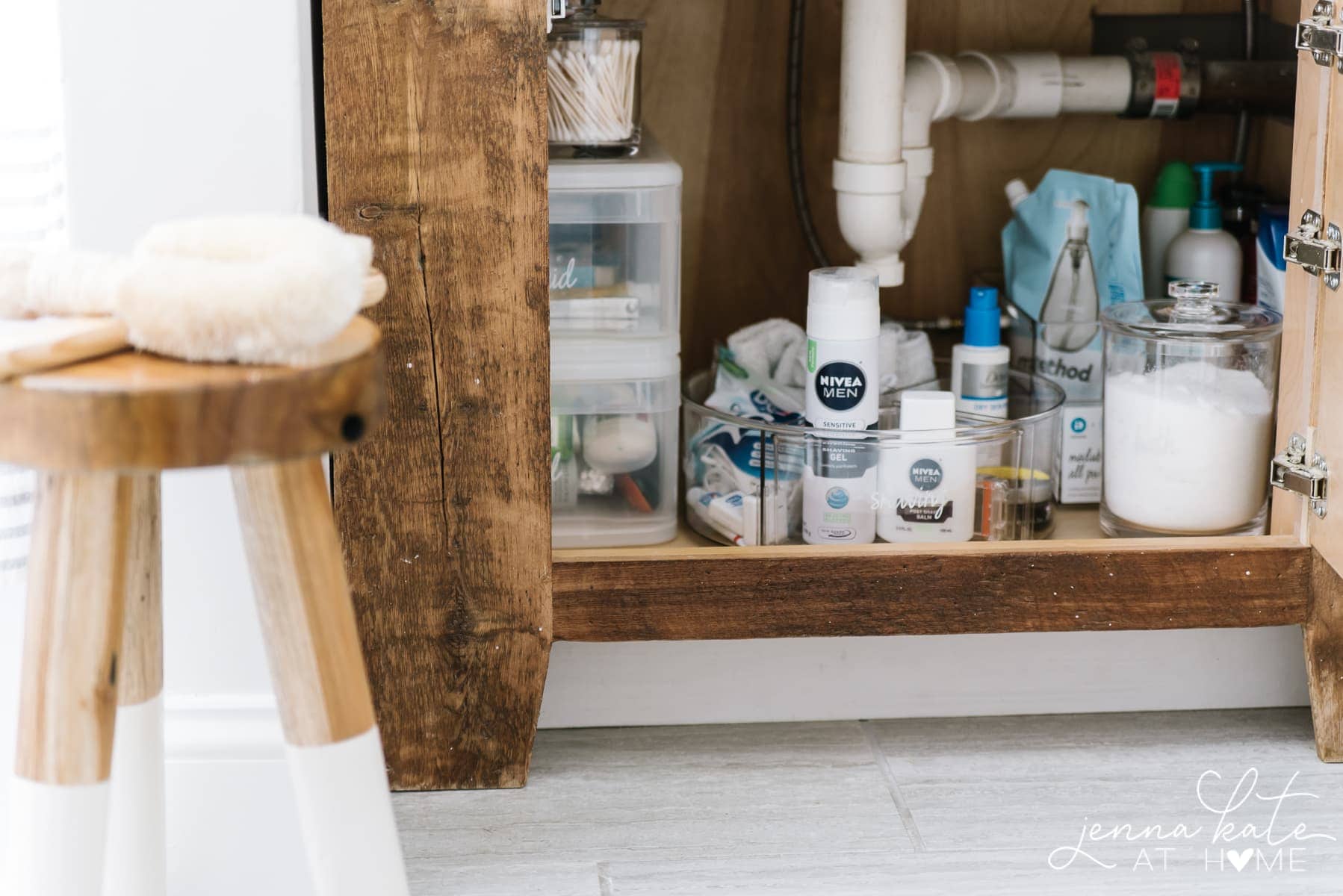 The divided turntable is great when you're short on space because it's just like a lazy susan – fill each section with whatever and then rotate to reach it. I love it! We have this one set up with a shaving section, a dental section, cleansers/hair gel and finally wash cloths. If you have more vertical space (our plumbing was in the way) there's also a 2-tier turntable that's equally awesome.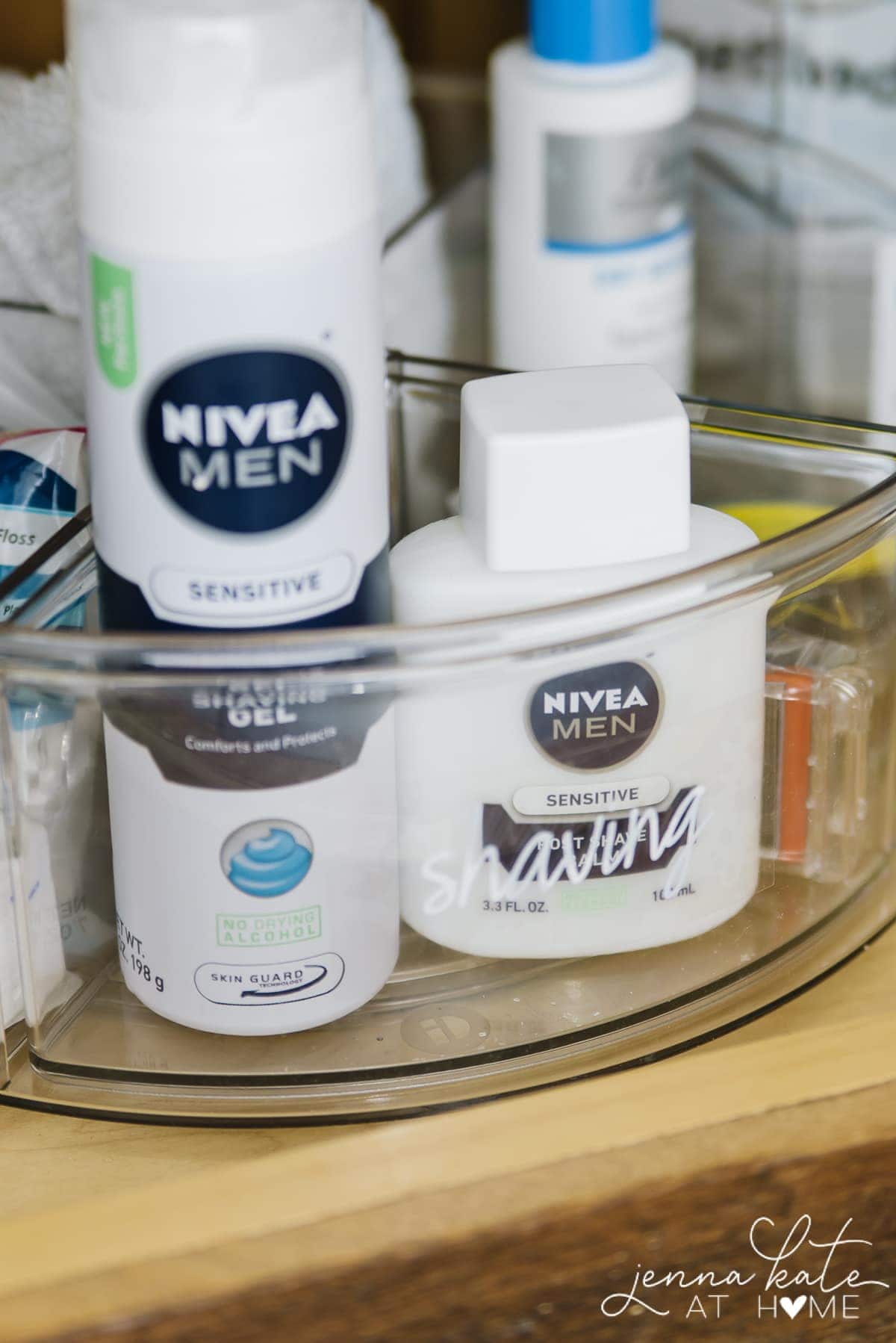 As part of The Home Edit collection, there's a few sets of labels that you can use to identify everything in your home. I picked the set that worked best for the bathroom and used to them so that my husband has no reason for items to not be returned to the correct spot!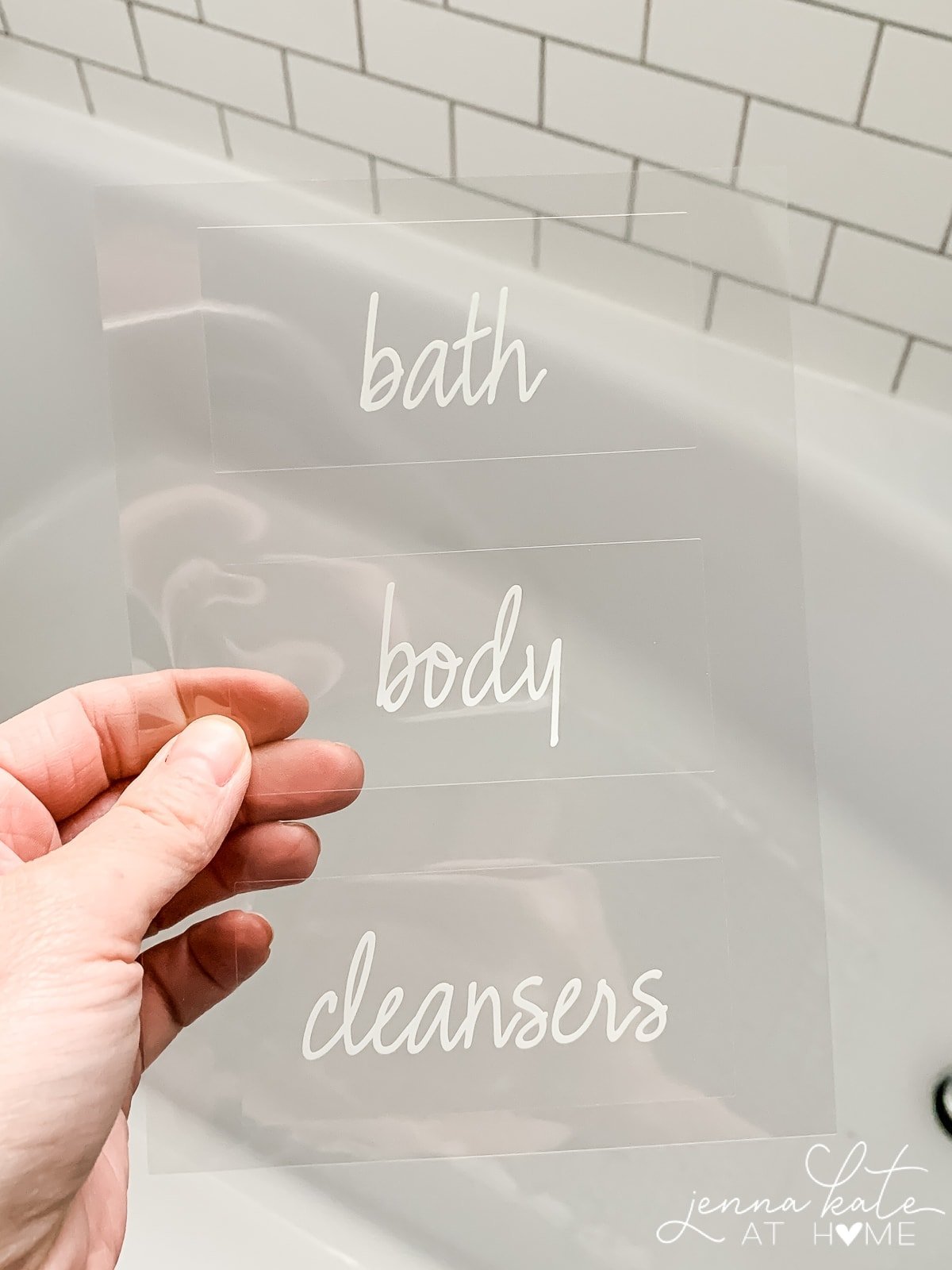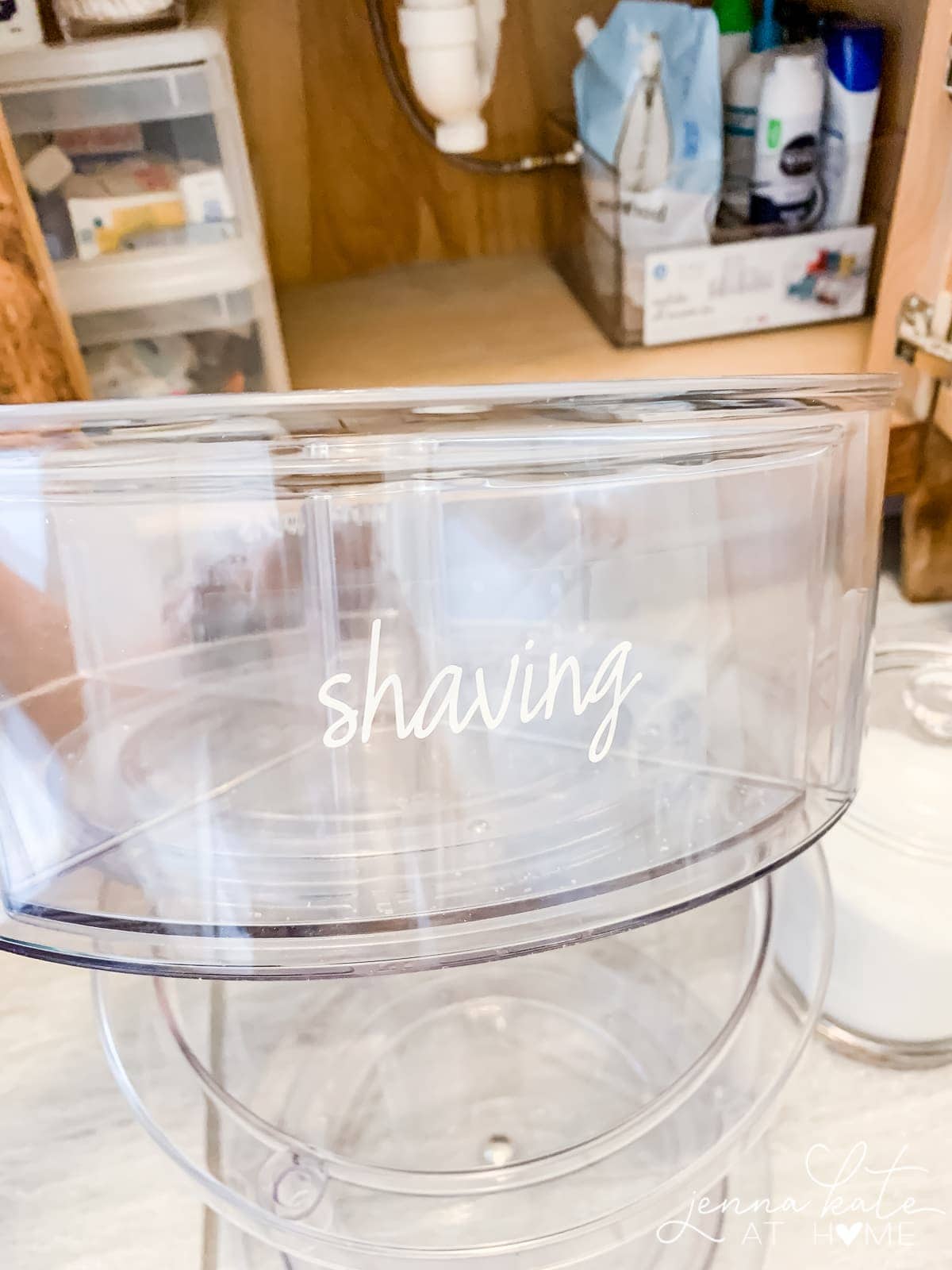 Again, nothing crazy fancy but it really does create a lot more storage in those bathroom cupboards, drawers and cabinets when you have the right organizers to corral everything. In particular, sometimes you need to get creative with under sink organizing and storage. I really love the stackable drawers and tiered trays for that because you can get as much vertical space as possible.
Hopefully I've given you some ideas to help get your bathroom storage under control! Whether you're dealing with a small bathroom or a big one, the toiletries and clutter can quickly get out of hand. These bathroom organizers will not only help you corral all the products in your cabinets but stop those drawers from becoming an abyss of products, too!