Learn how easy it is to make your own DIY Wooden Advent Calendar for Christmas with this simple tutorial. In fact, it's so quick and easy that even the kids can help!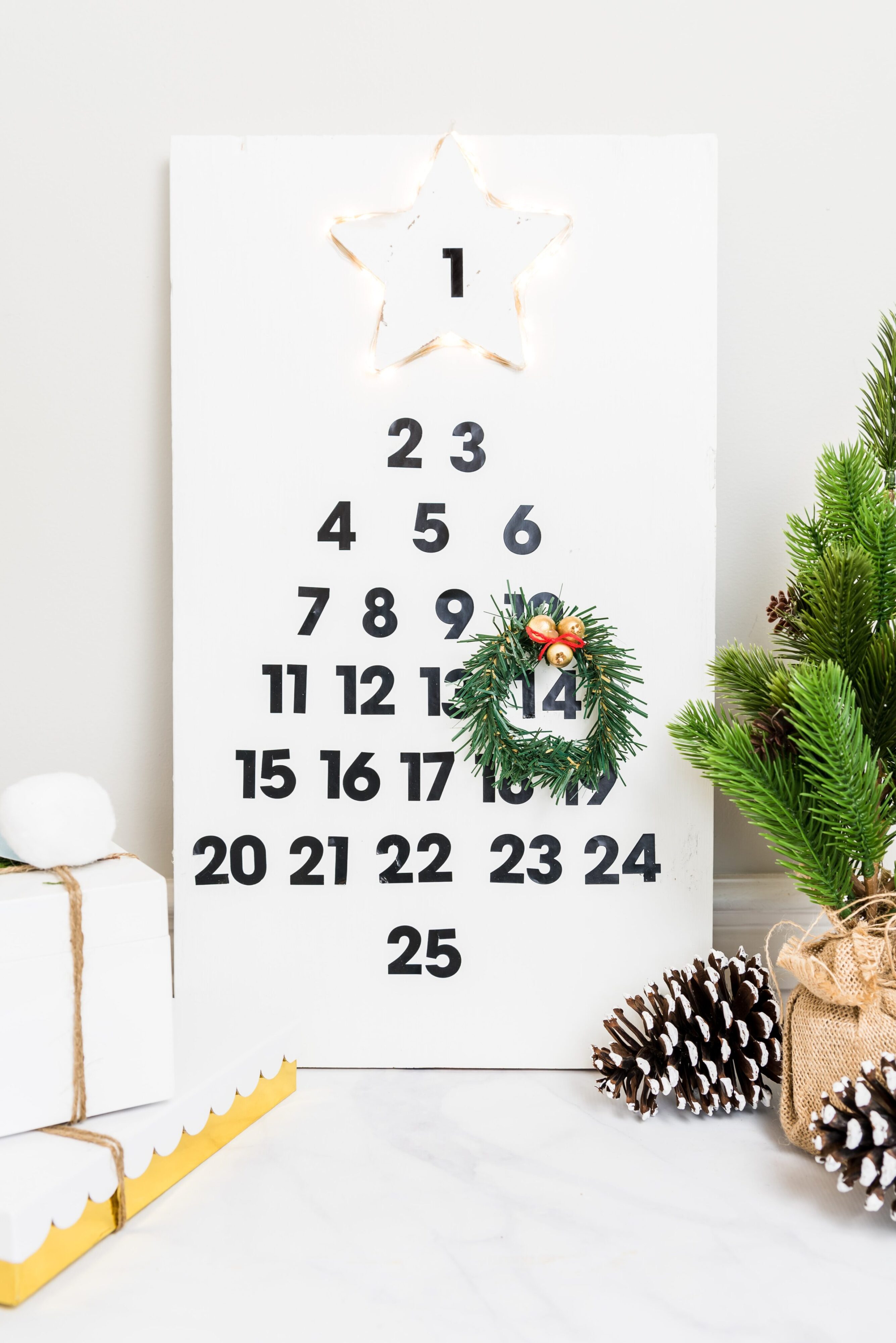 Hands up if you love a simple DIY that not only looks pretty (and serves a purpose!) but that the kiddos can help with.
Well this DIY Advent Calendar fits the bill and I know that your children will love to help make one this Christmas. Of course, you could just make it yourself, too but the point is that it's SO easy that even the kids can make one.

A large piece of wood or several pieces of wood glued/braced together
White paint
Small piece of faux garland (I cut a piece off a dollar store garland)
How to Make the DIY Advent Calendar
Step 1 – Paint the Wood
Start with a large piece of wood. It can be any size but mine is approximately 16 inches by 24 inches.
Paint the wood white. Allow to dry for several hours.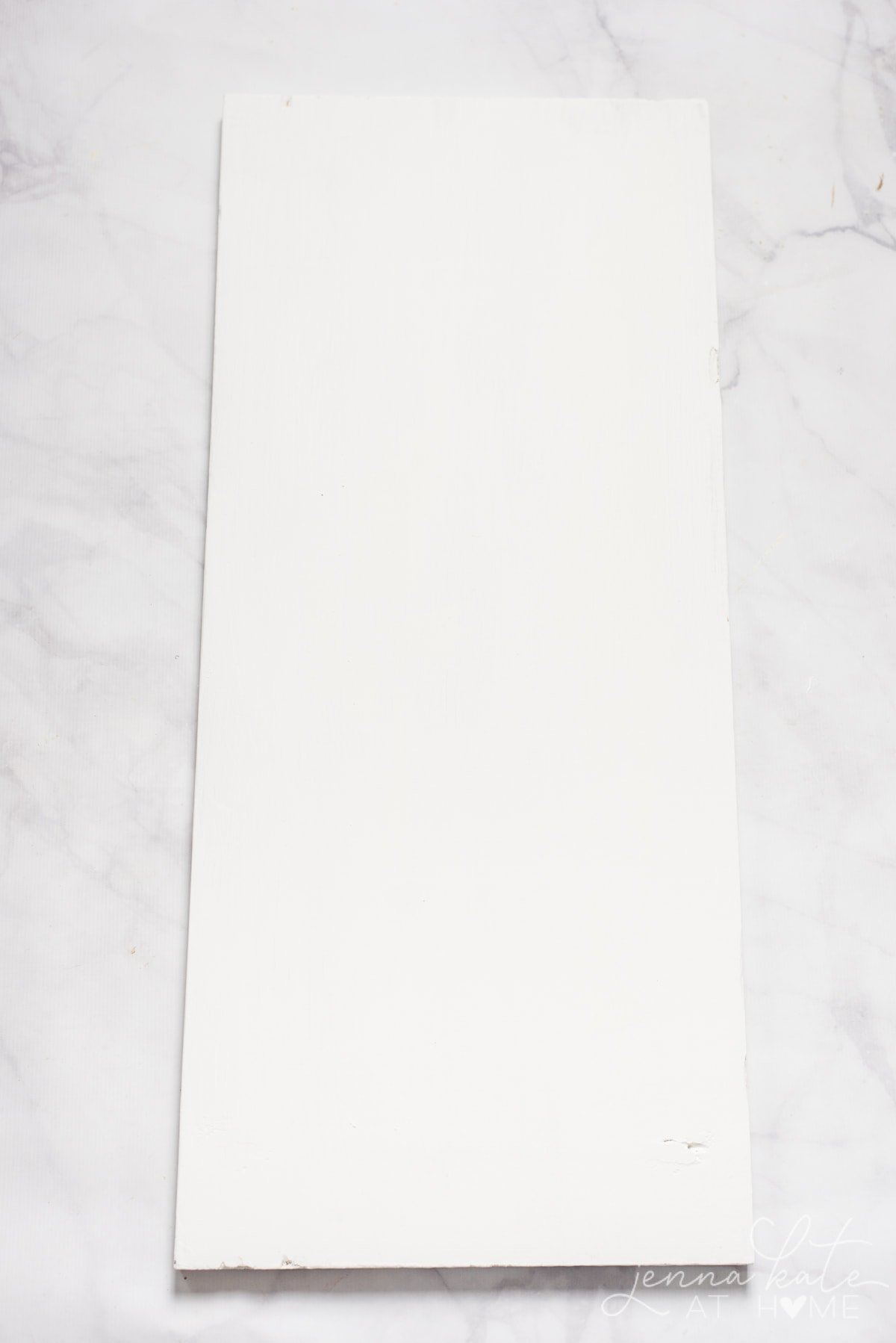 Step 2 – Add the Shining Star on Top
Hot glue the star to the top of the wood, right in the center. Stick on a number 1.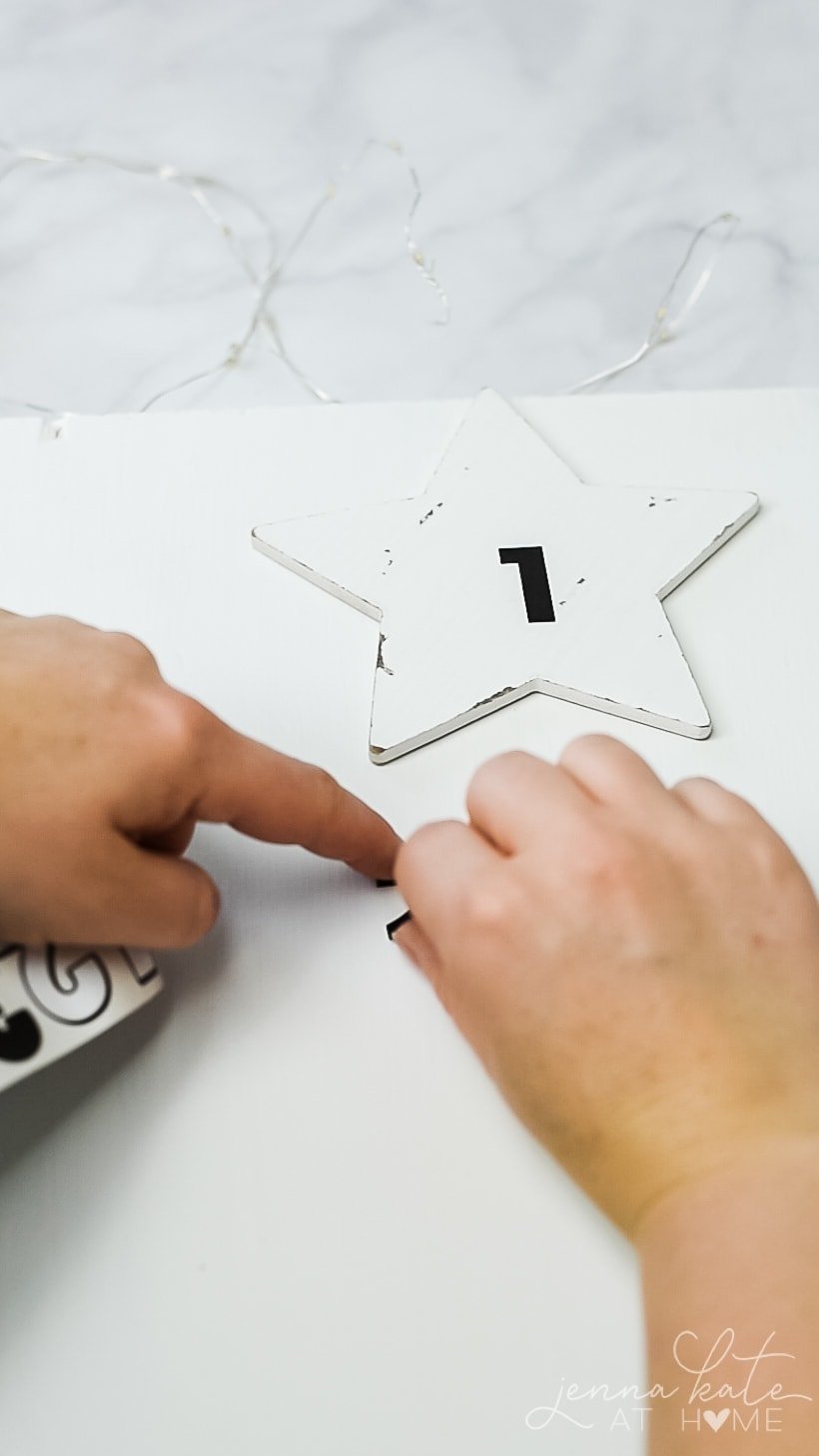 Step 3 – Place the Advent Calendar Numbers
Place numbers 2 – 25. The aim with the rest of the numbers is to create the shape of a Christmas tree. I recommend placing the outside numbers first to get the shape and then putting the middle numbers in. The number 25 creates the base of the tree right at the bottom.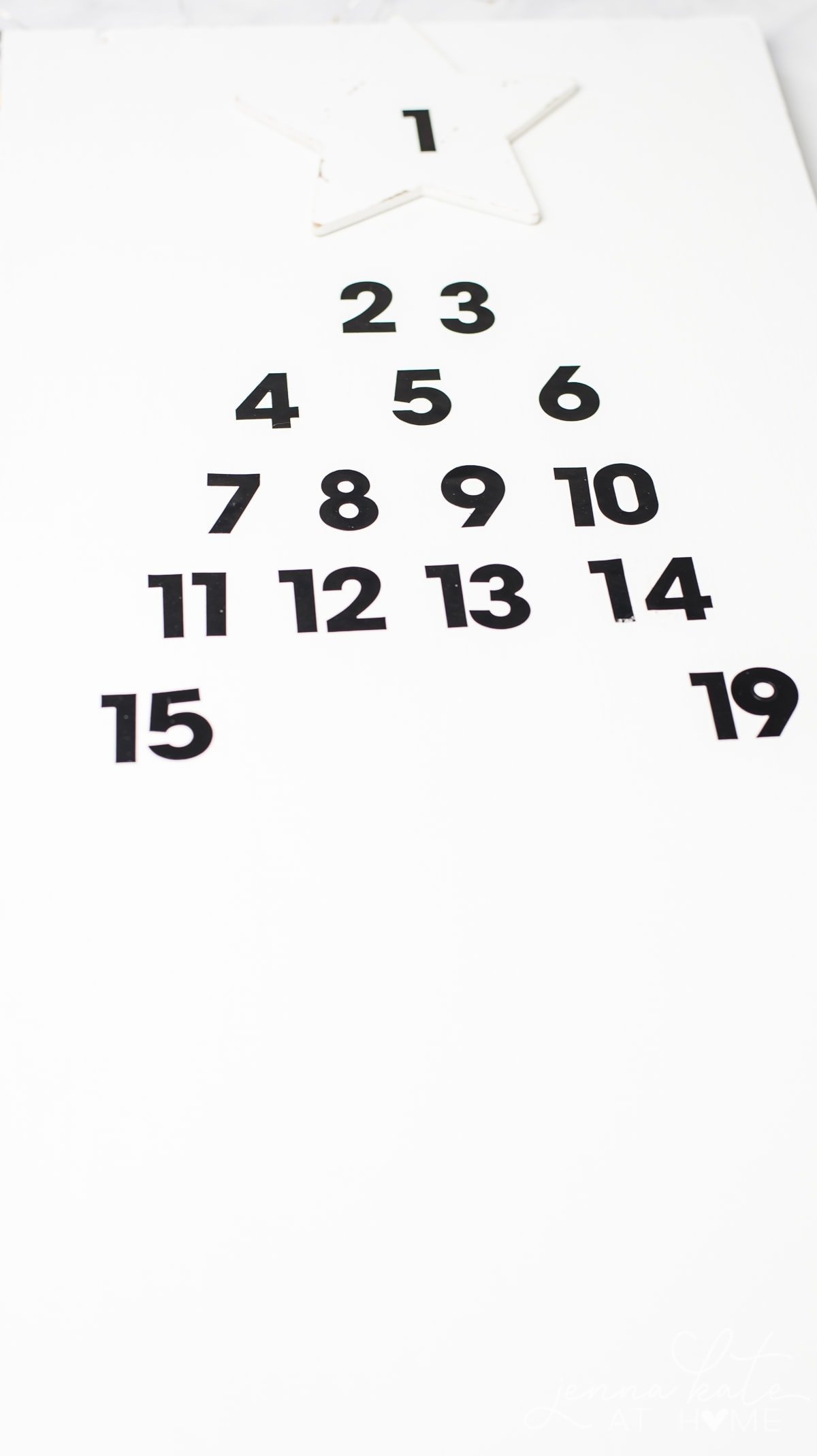 It doesn't have to be perfectly precise. My toddler son helped me stick down the numbers so they are a little crooked in places. It adds to the homemade charm in my opinion!
Step 4 – Light Up the Tree
Wrap the twinkle lights around the star, hot gluing in the corners to secure it. Hang the battery pack behind the wood and hot glue it in place, ensuring you can still access the batteries and on/off switch.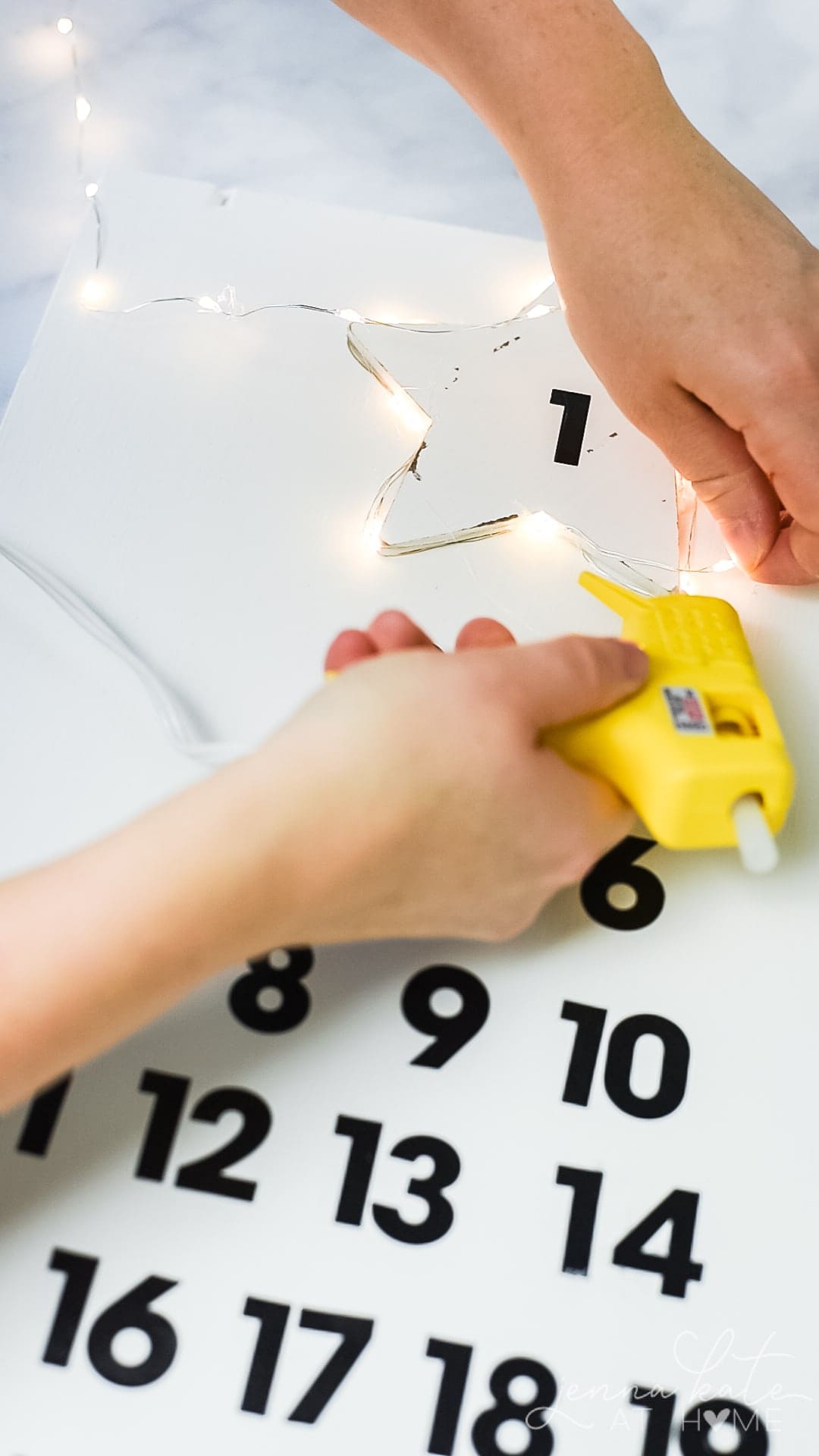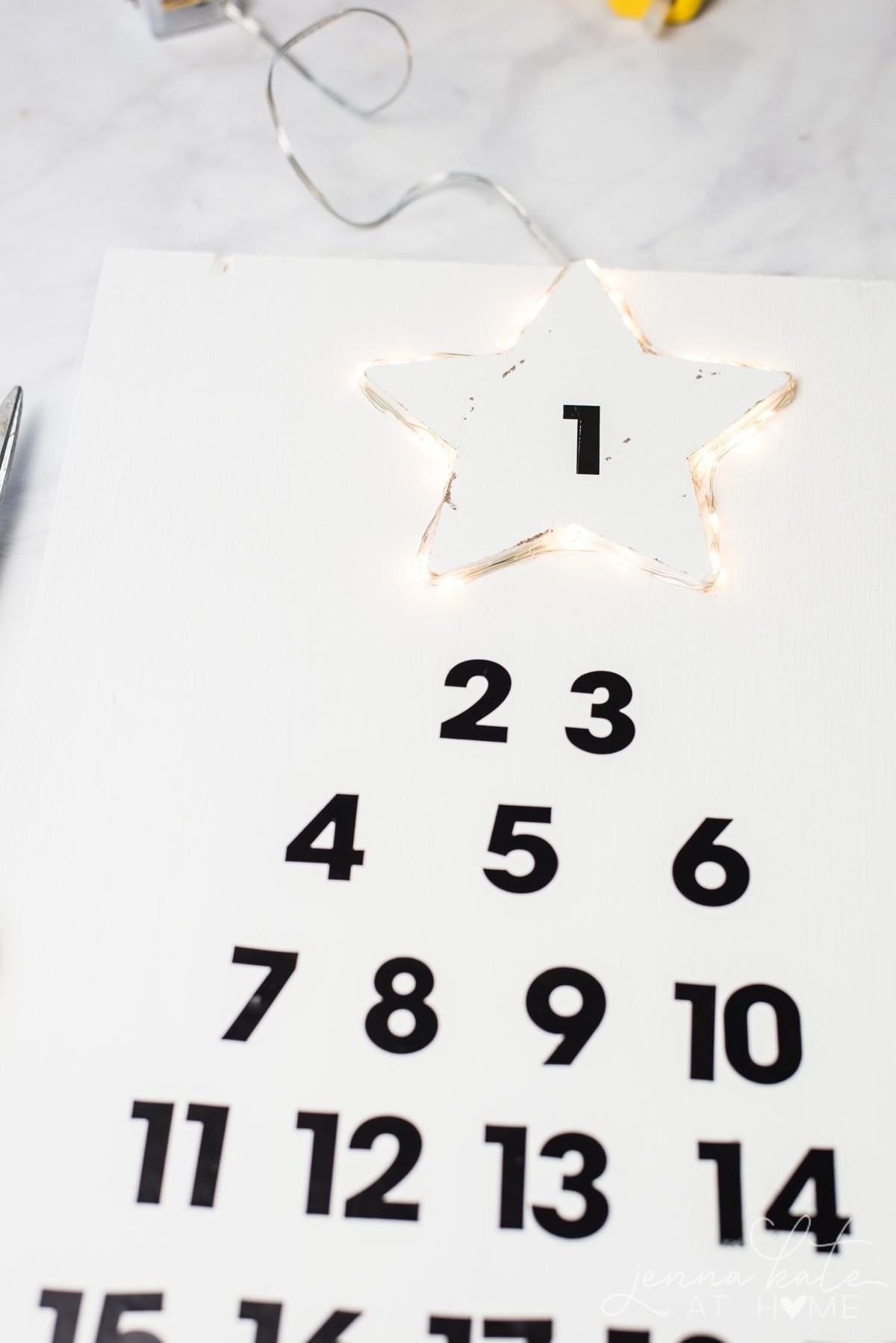 Step 5 – Create the Mini Wreath
Finally, create a mini wreath with a piece of faux garland. Just twist the ends together to create a circle and hot glue some decorations on it. I used red embroidery floss and some berries from a dollar store pick.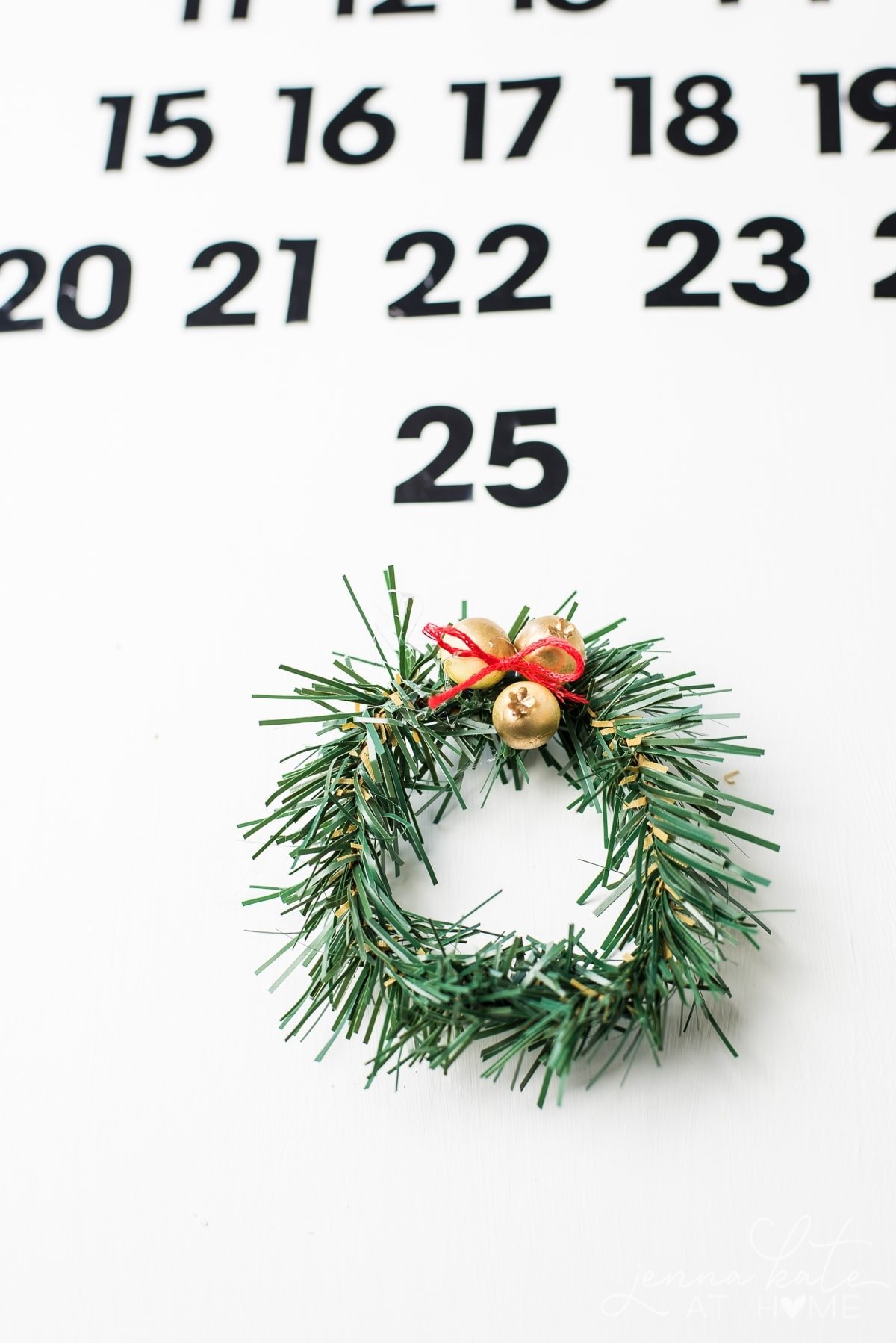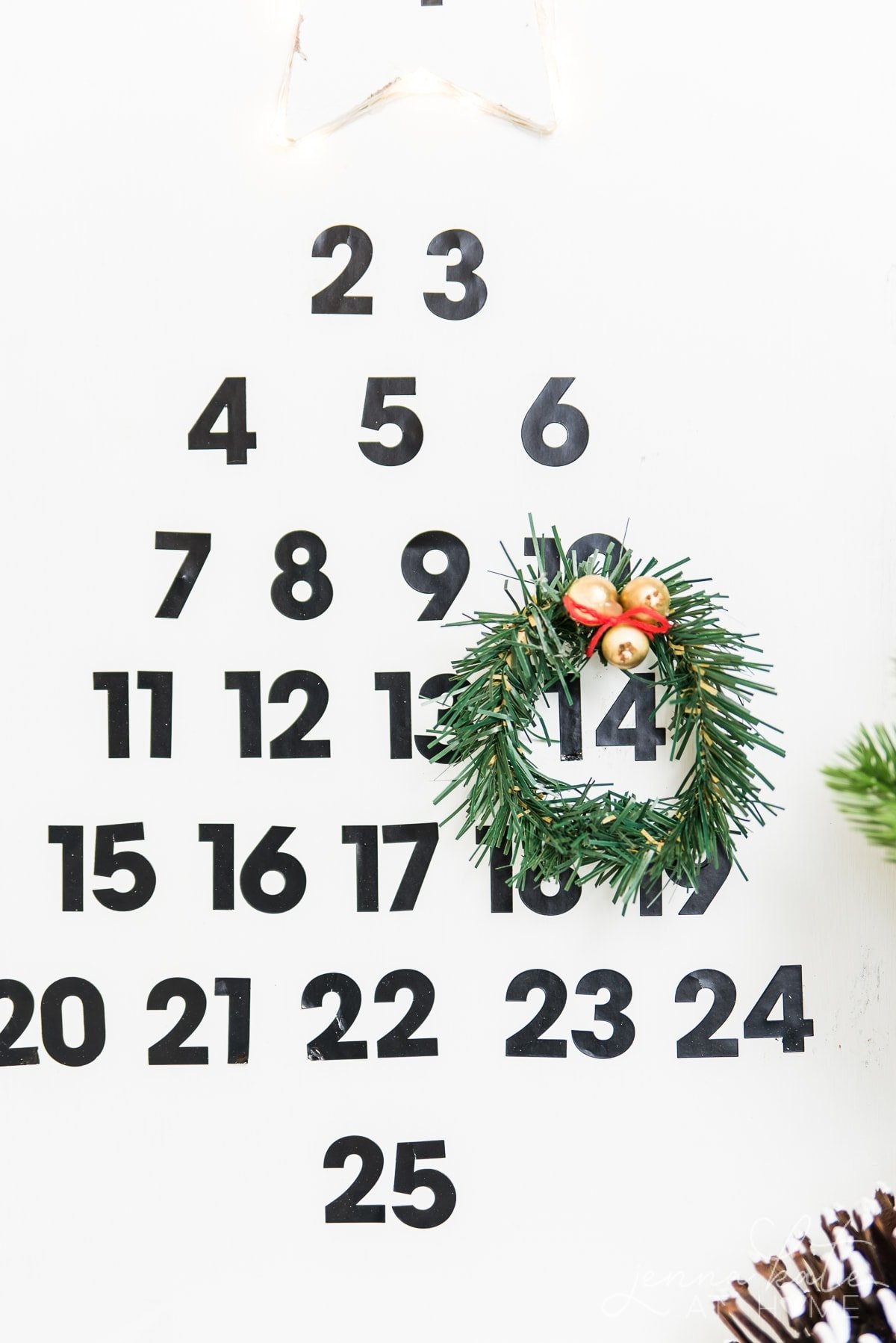 Step 6 – Finishing Touches
Place some glue dots on the back of the wreath so that it sticks to the calendar but is still easily moveable.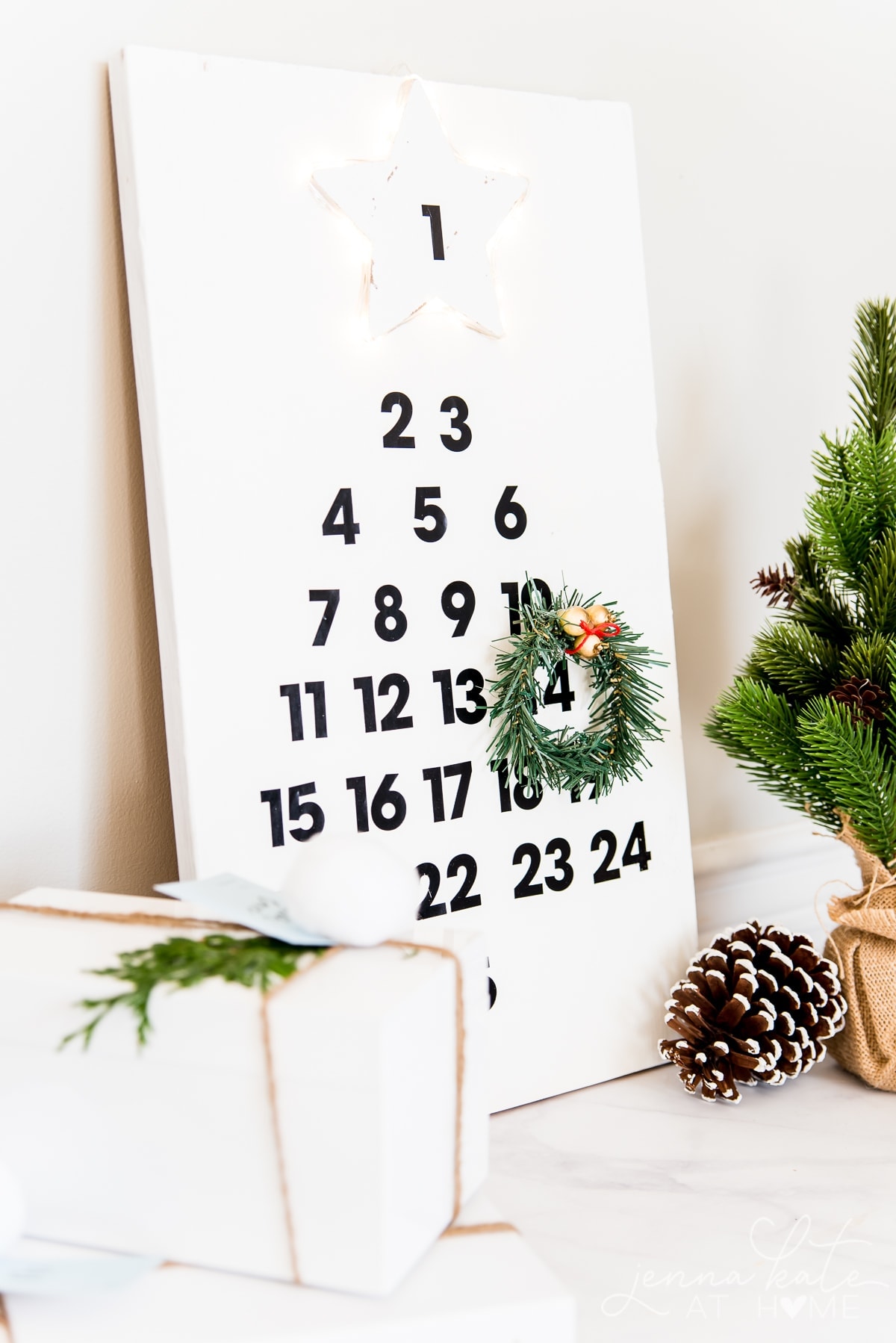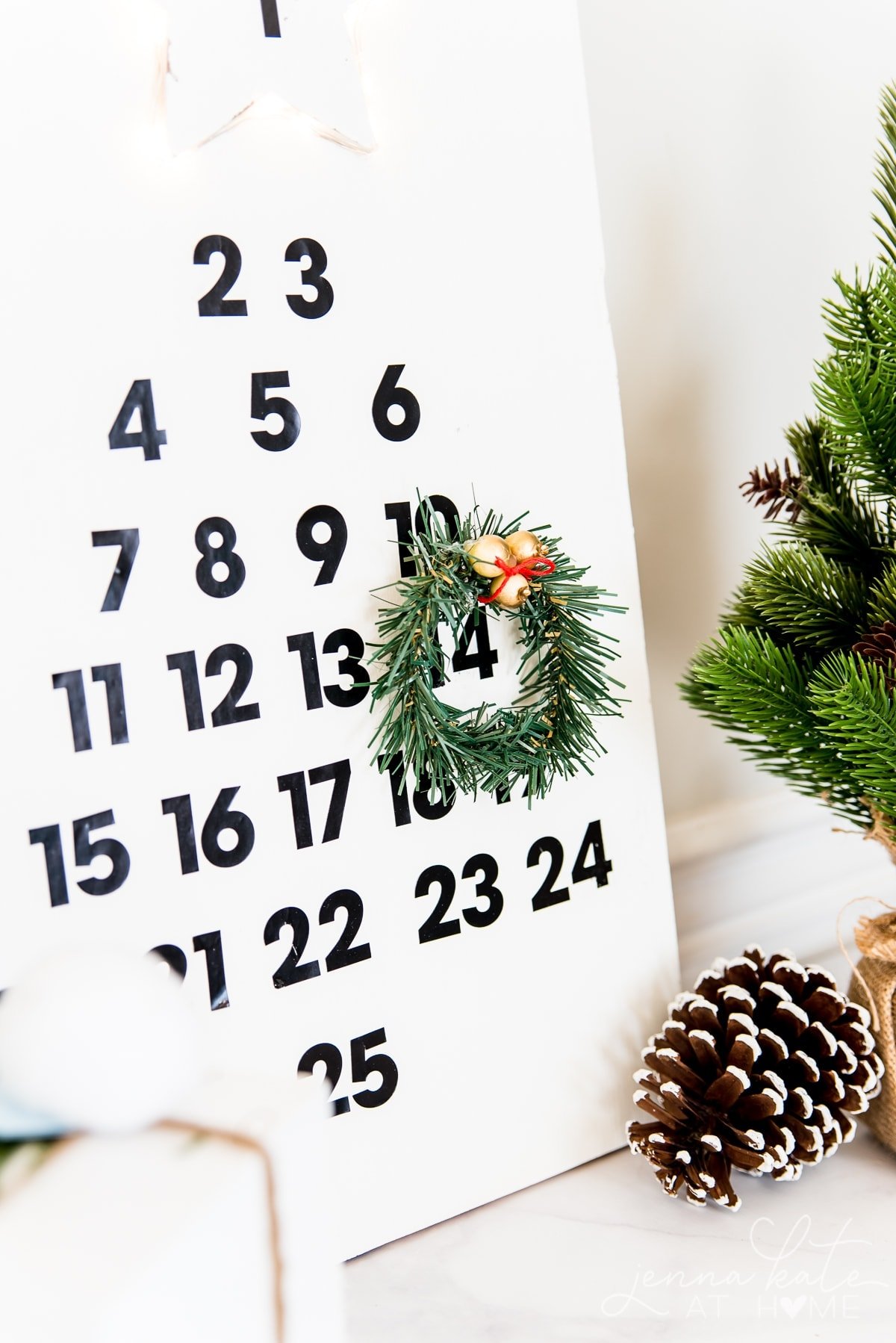 That's it! One easy peasy DIY Wooden Advent Calendar that requires only about 30 minutes of hands-on time. Quick and fun and makes for both beautiful decor AND a great homemade gift!
More Christmas Ideas