Yesterday I got to work wrapping all the "Santa" gifts for my son. We are hosting all of my husband's family for Christmas this year so I starting thinking about how to differentiate all the Santa gifts from the family gifts, without the other kids' gifts looking differently wrapped than my kids' gifts.
Suddenly, I had a lightbulb moment (this doesn't happen often these days!) that would not only make it super easy to label every gift but that the kids would love, too!
How about some from Santa Gift Labels?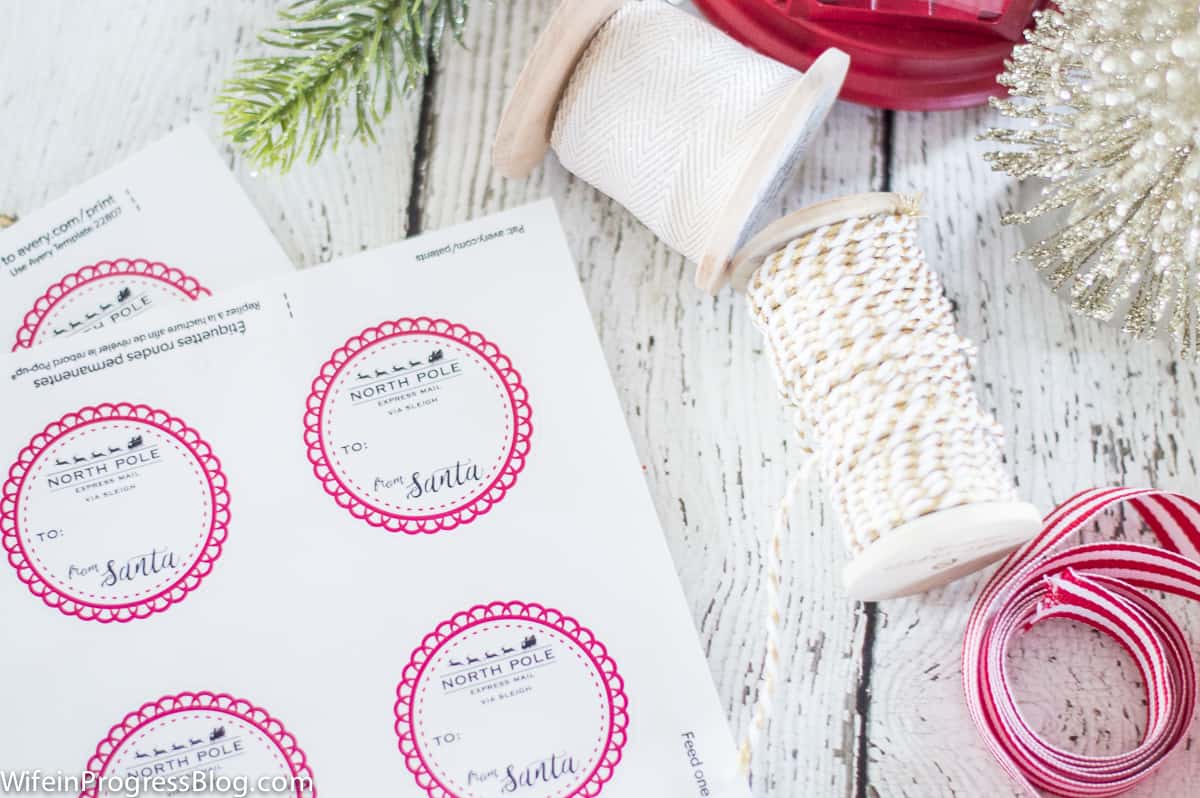 I quickly designed these "From Santa" gift labels in my fave program, Pic Monkey and printed them up on sticker paper. I popped to Staples and grabbed 2 inch glossy round labels – and later realized they were $10 cheaper on Amazon. BOO :-(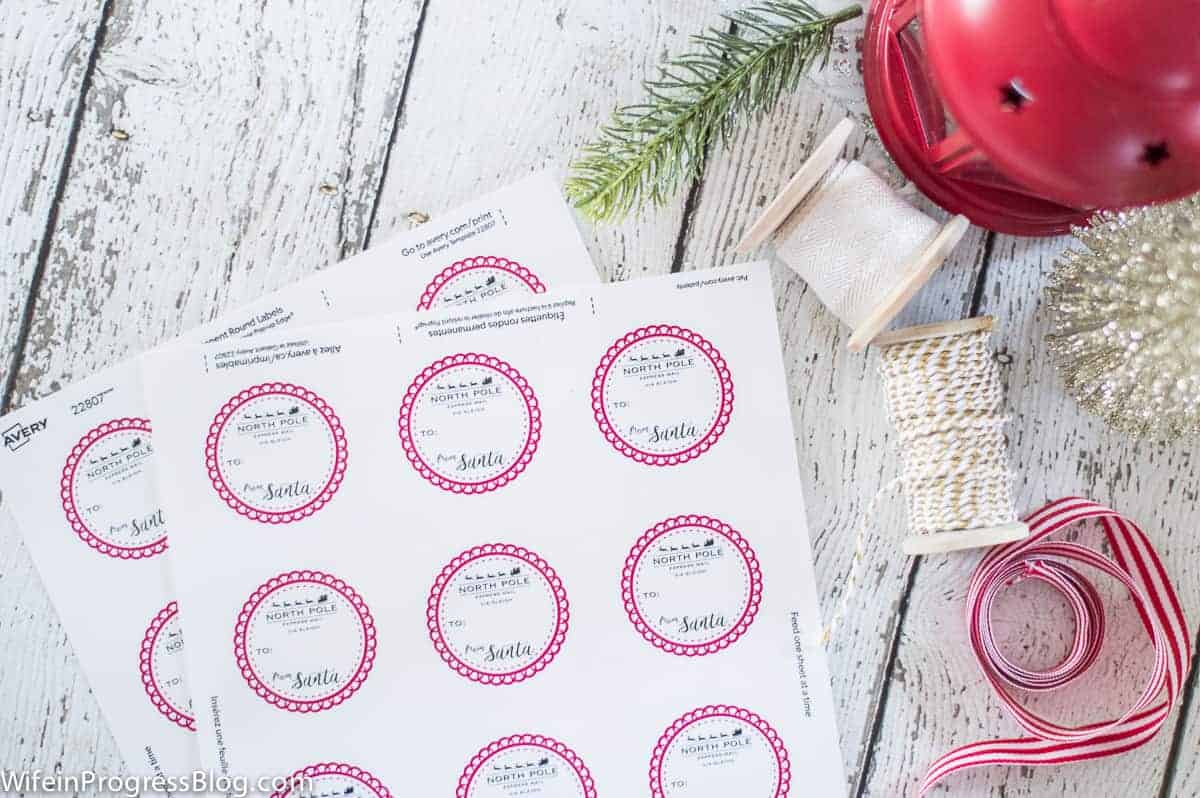 Either way, they got printed up and look pretty awesome if I do say so myself!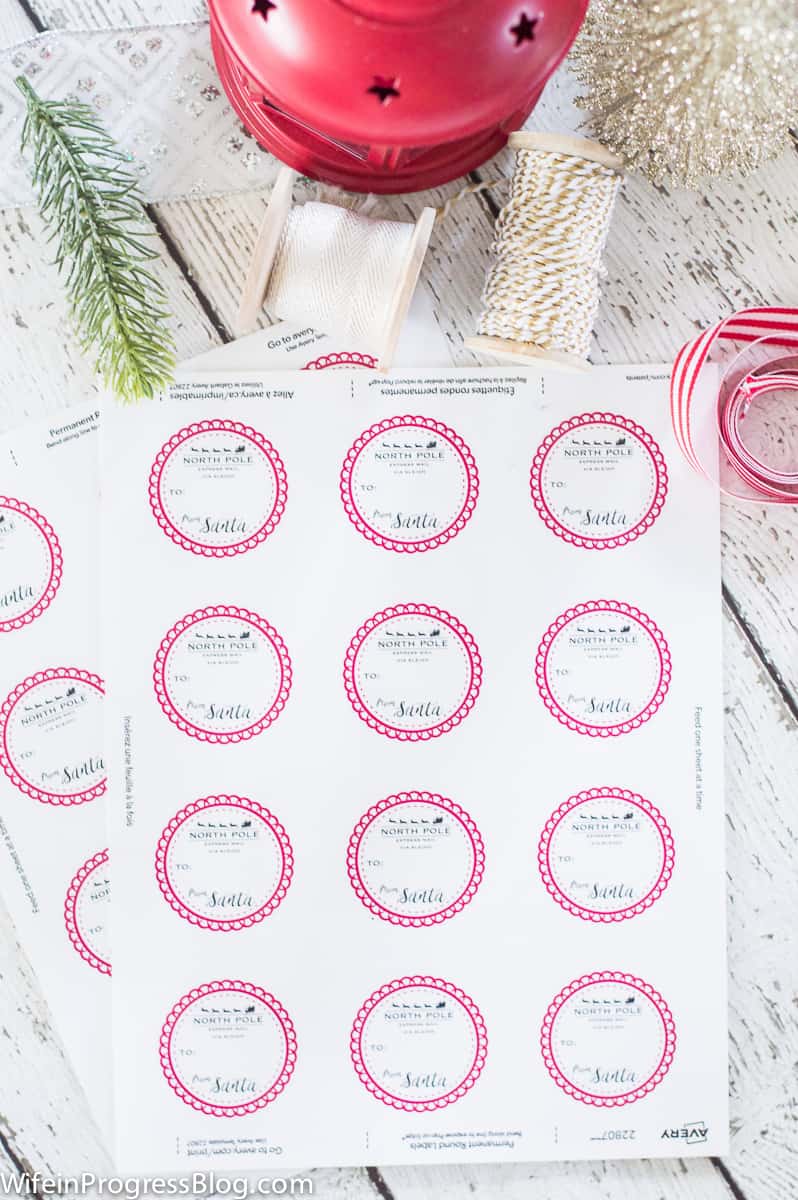 I also have specially designated wrapping paper for the Santa gifts because it wouldn't make any sense for Santa to use the same paper as Mommy used, right?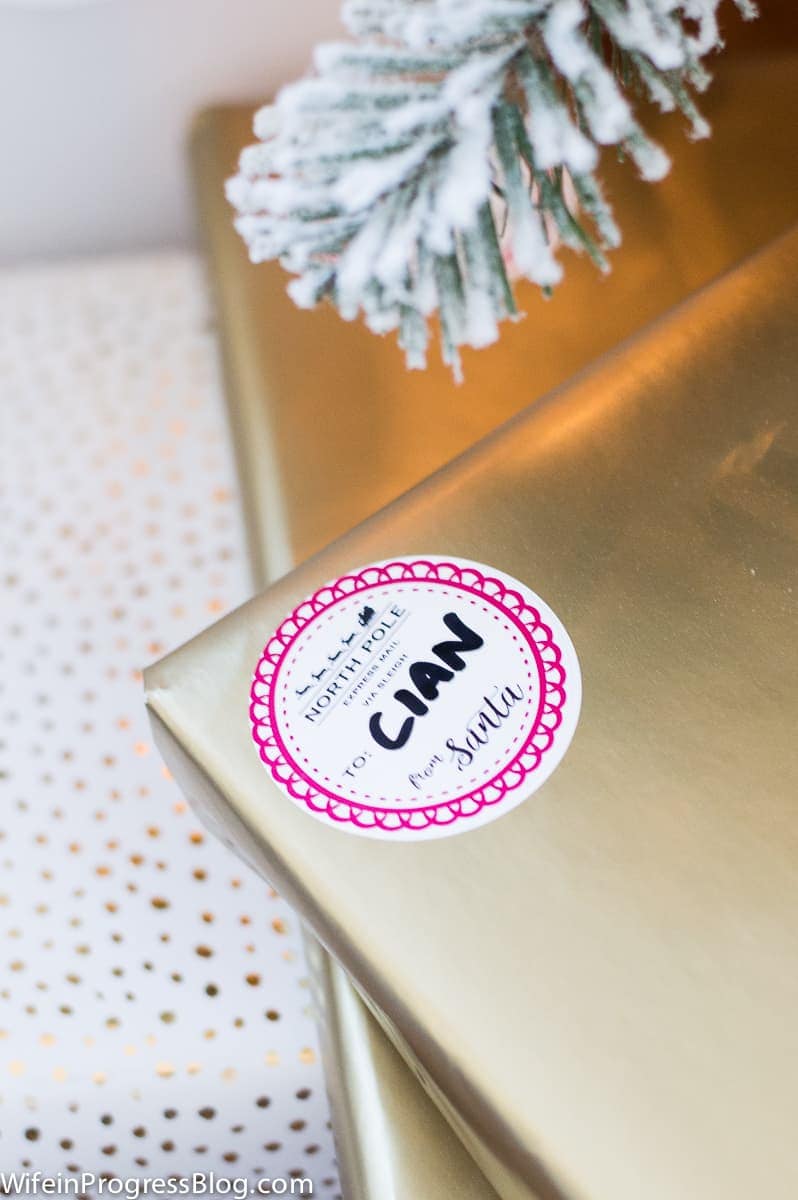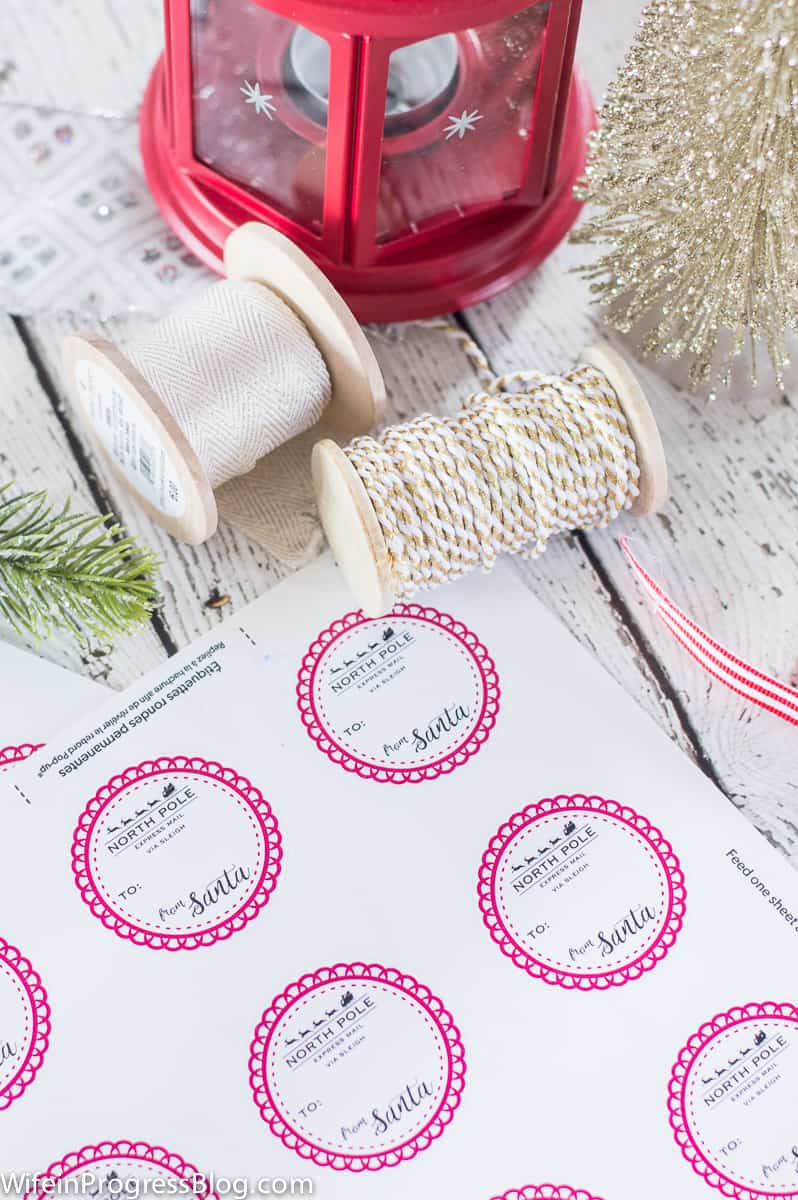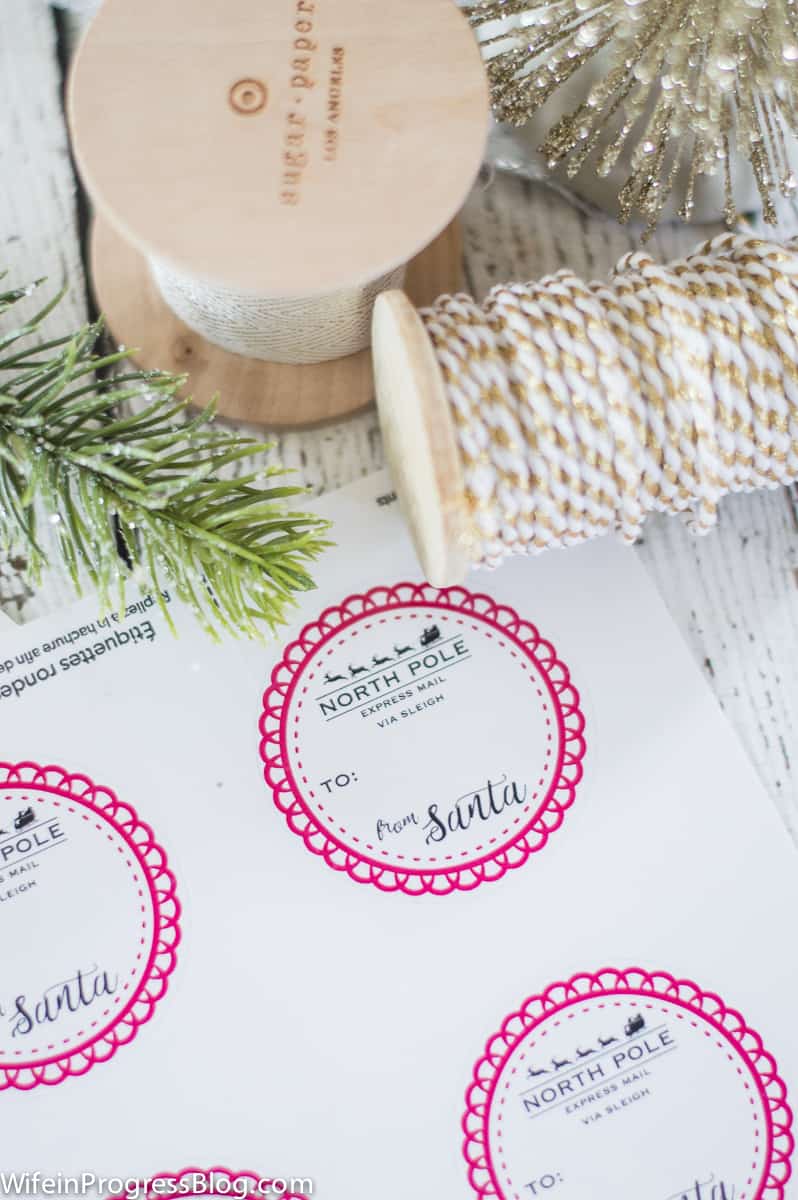 And finally, I think I'm going to have my husband do the snowy footprints from the fireplace to the Christmas tree. My Dad used to do "soot" footprints for us when we were kids and it was always the ULTIMATE proof that Santa was real!

Isn't it funny how Christmas brings out a kid in every one? I love feeling that magic all over again now that I have kids of my own!
Merry Christmas everyone !