This DIY wire coat hanger Christmas wreath is made from foraged clippings and is the perfect way to add some simple and inexpensive holiday decor to your home.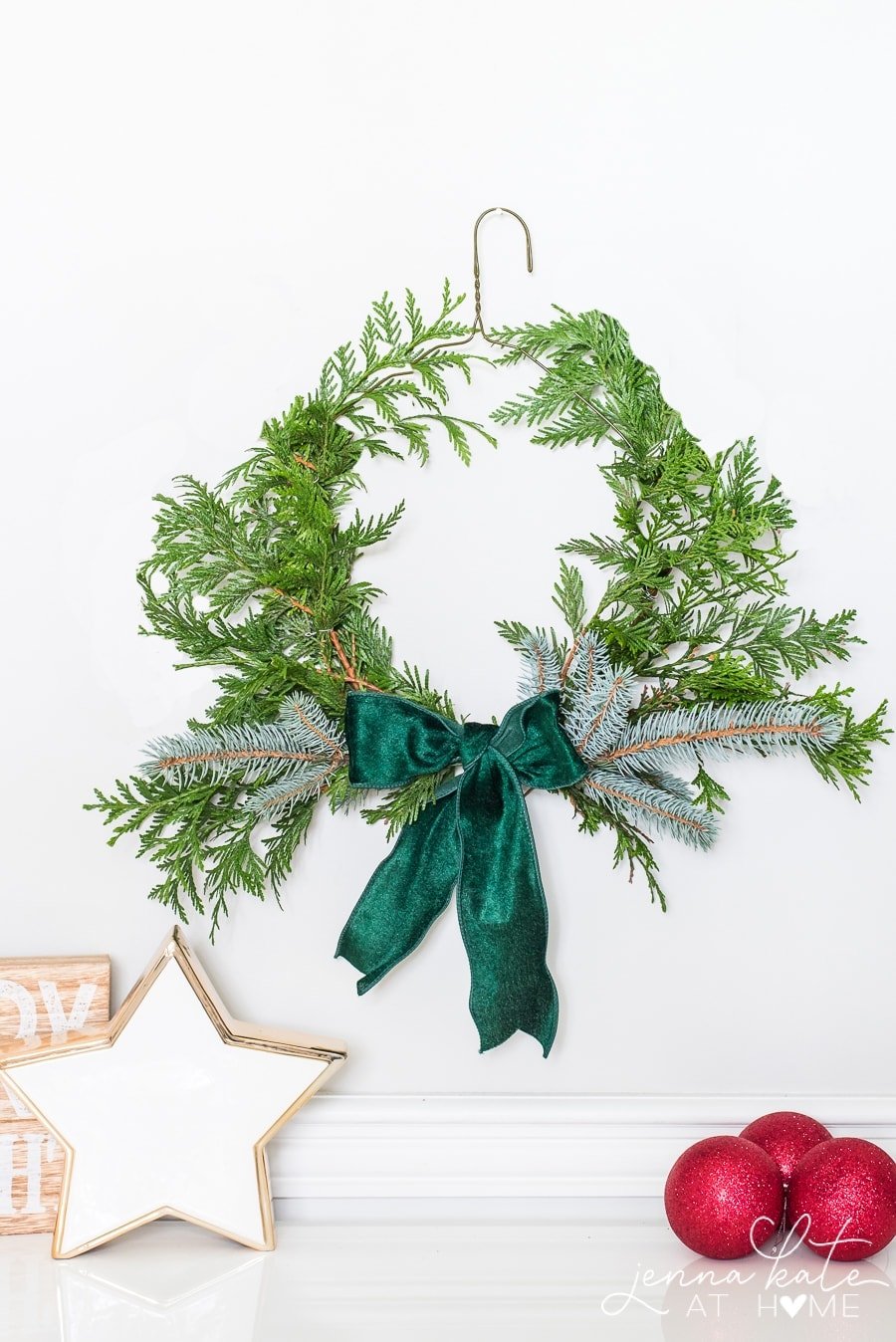 DIY Wire Coat Hanger Wreath
Well folks, it's time for my first Christmas post of the season! If you're not ready for all things merry & bright, I won't be offended. As a blogger, I have to start sharing these things early so that when you're ready to start decorating, you've got all the inspiration you need! Today's fun & simple Christmas craft is part of the Seasonal Simplicity series that's hosted each season by Krista of The Happy Housie. Be sure to read right to the end and click through to all the other bloggers sharing their wreaths and other Christmas crafts!
If you regularly get dry cleaning done, then you probably have a ton of those wire coat hangers with the little cardboard piece on the bottom. My husband hoards them like it's his job so finding one for this Christmas wreath craft was no problem at all!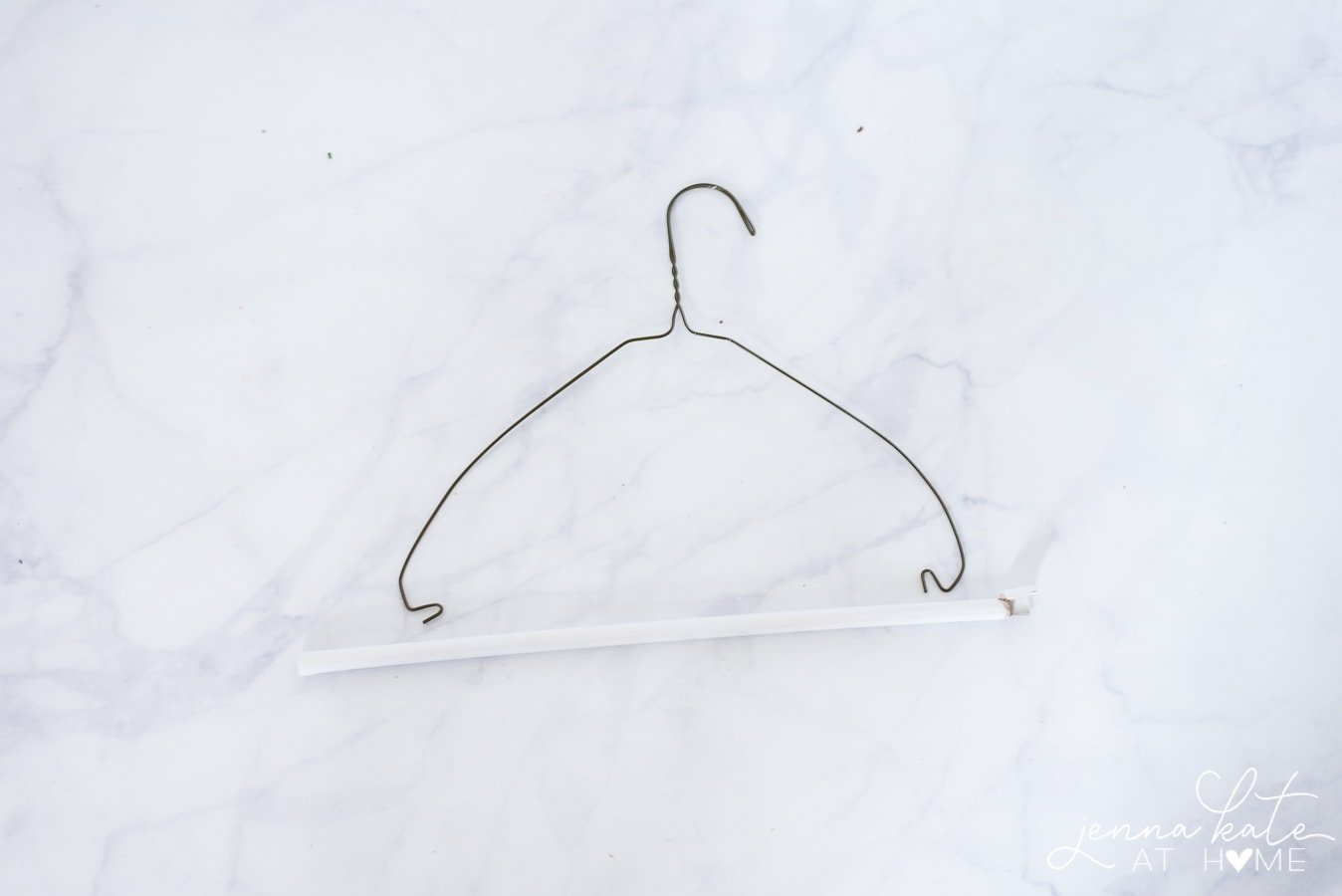 The problem with these particular type of wire hangers is that they are not wire all around, so they won't work for certain wreaths that require the full wire hanger. But fear not! That is why I devised this tutorial for you so that you can rid yourself of this pesky hangers and make something beautiful in the process.

affiliate links included for your convenience
1 Wire Hanger
Scissors/wire snips
Foraged tree clippings (I cut some clippings from the Cedar & Blue Spruces in my yard!)
Ribbon of choice (I used green velvet)
How To Make the Christmas Wreath
Start by dividing your greenery in half. Try to arrange it so that it arches upwards. Once it is attached to the wire frame, this will form the circular shape of your wreath.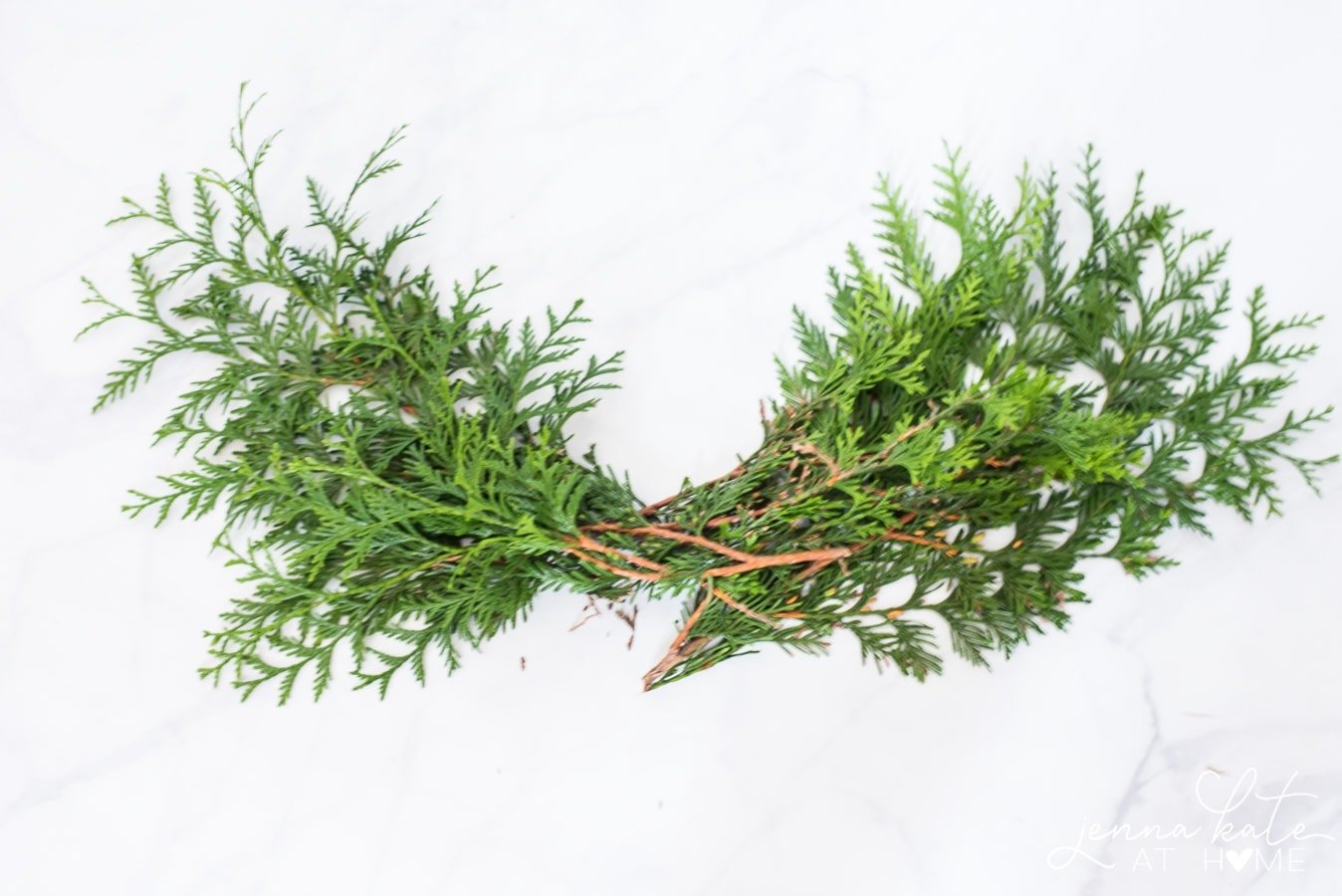 Secure the greenery with GREEN floral wire. I'm using silver to make it easier for you to see what I'm doing but you will be able to see it in the finished product if it's not green.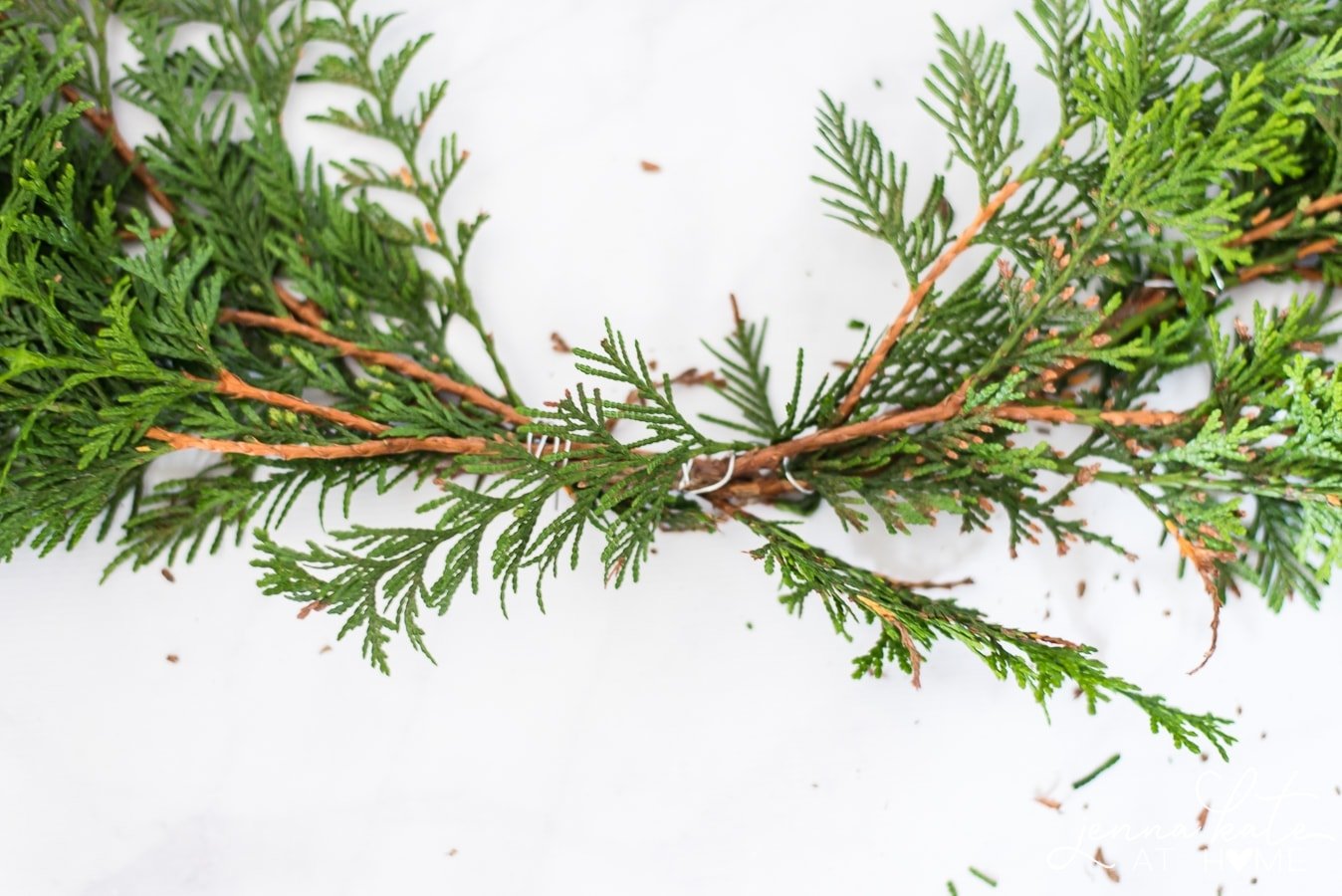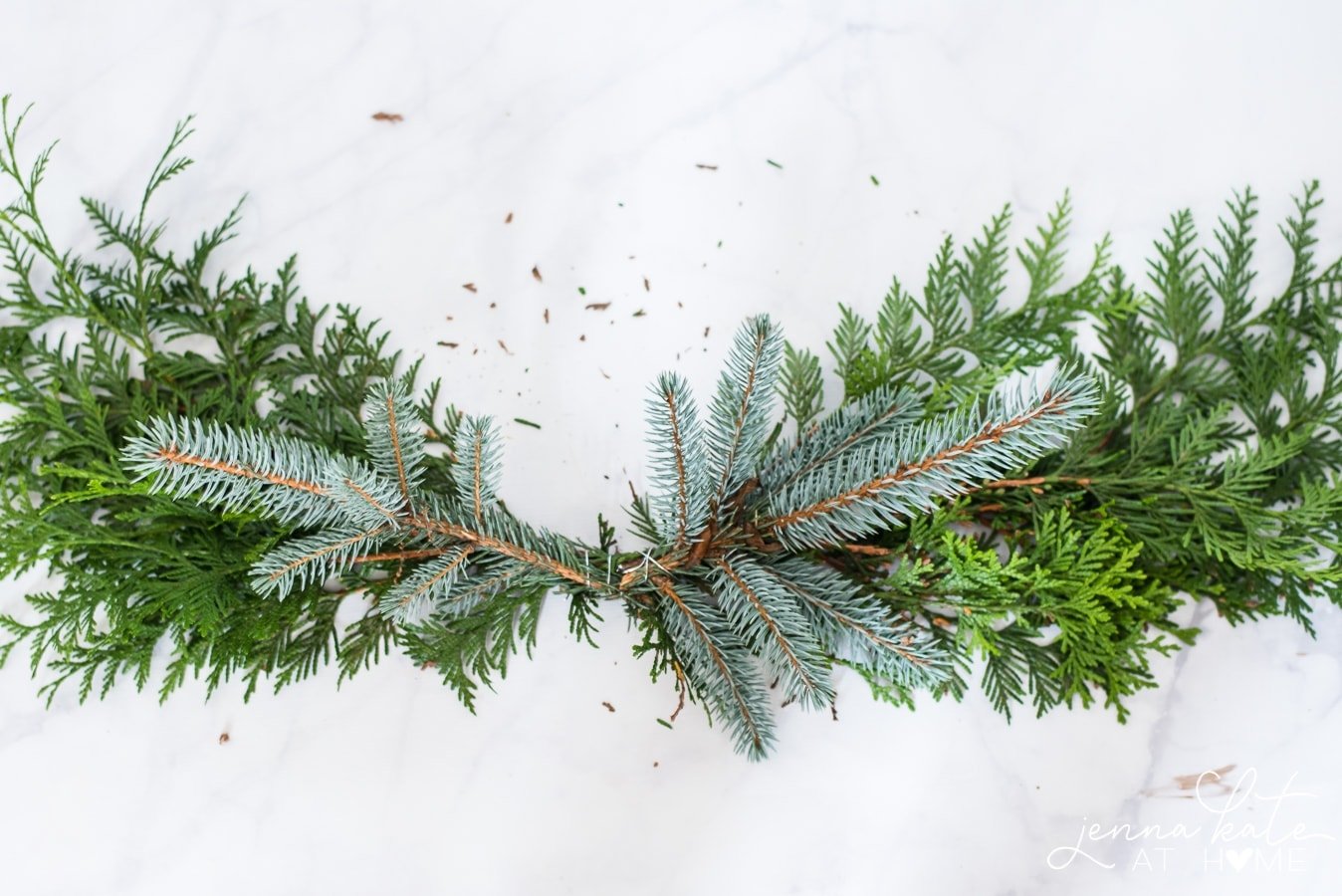 If you want to add some depth and a change of color to the wreath, blue spruce is a pretty accent. Just be careful because it's really spikey!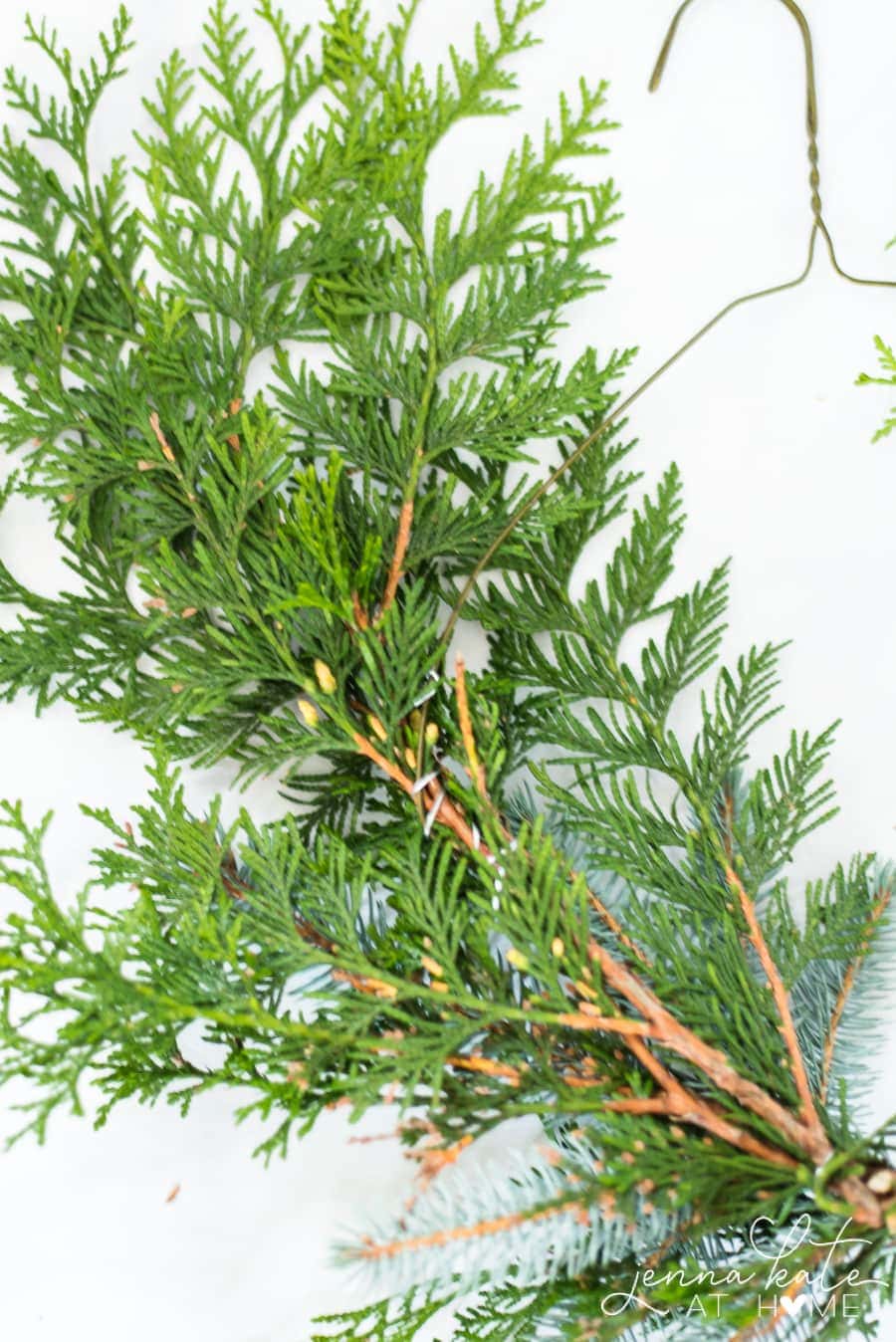 Next, gently position the hanger above the greenery. Taking more floral wire, start securing the pieces to the hanger so that they begin to form a wreath shape. Don't secure all the pieces, you'll want to leave some bits out front to cover the wire.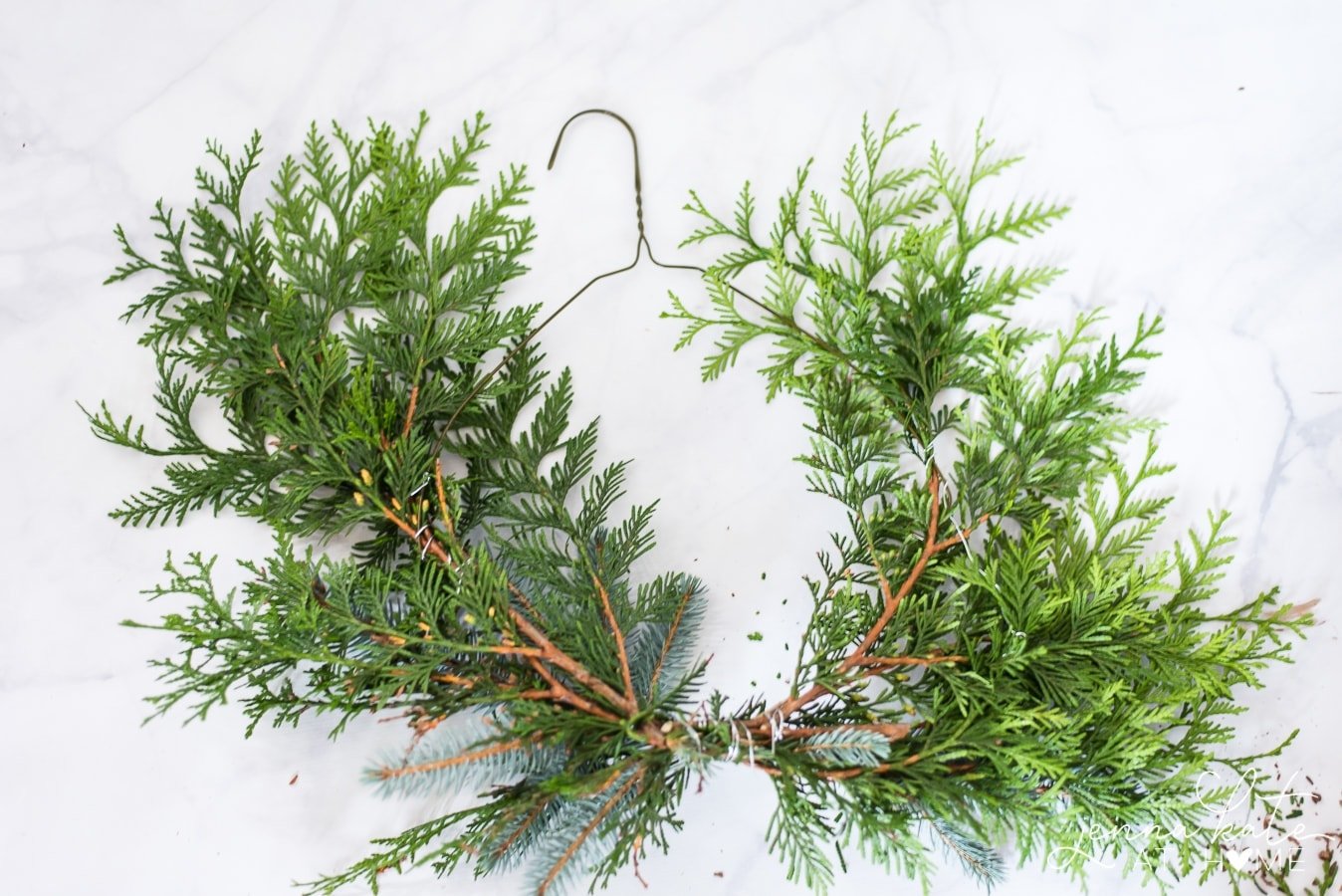 Don't be too finicky about positioning and securing. Just get the overall shape. The imperfections and natural look are what make this wreath so pretty!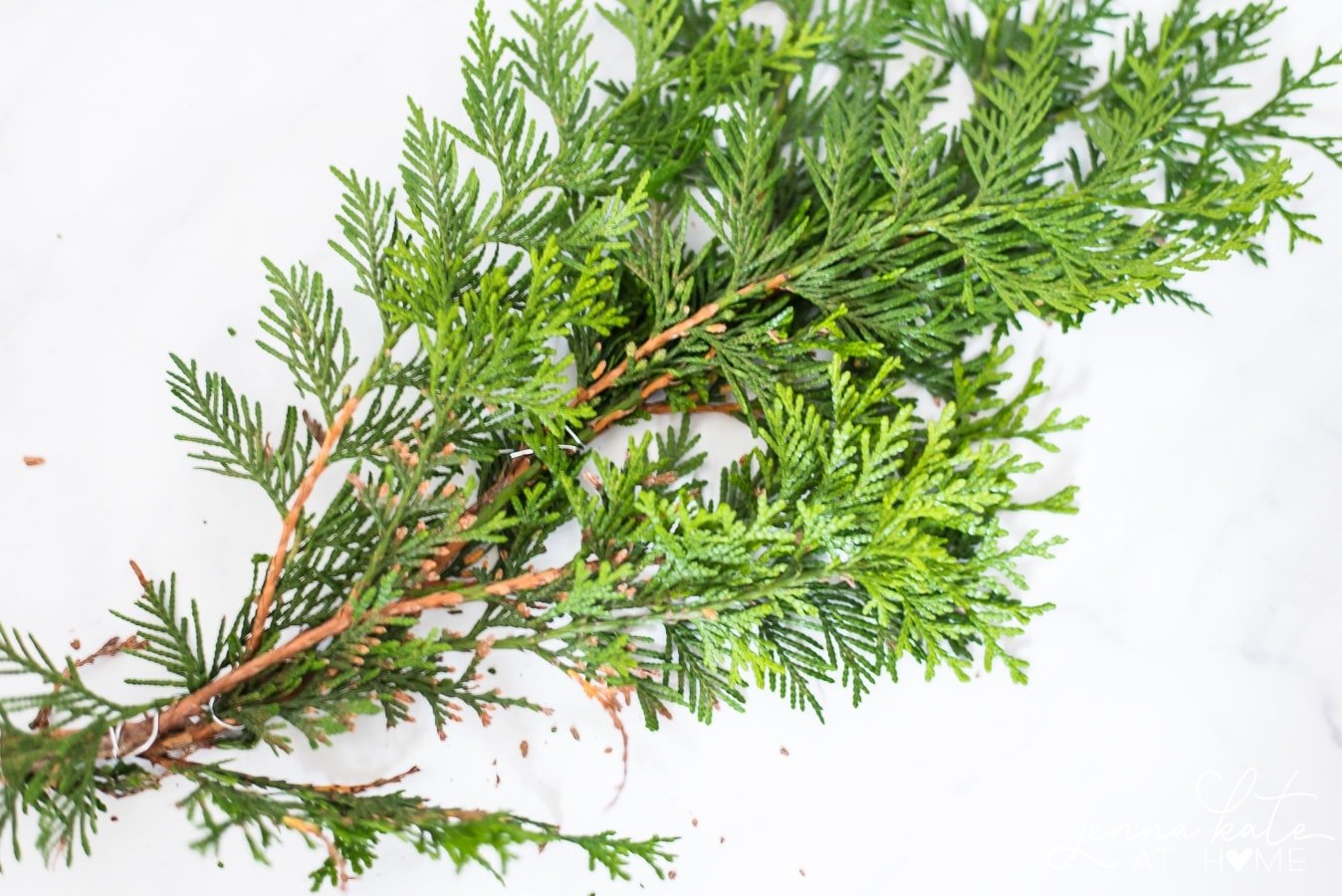 When everything is secure, you can always trim the branches to help shape the wreath.
Finally, hot glue a ribbon to the front to cover the wire, hang it up and enjoy its natural beauty!