The best ideas and inspiration to achieve an elegant coastal decor style in your home that's not overly beachy or nautical themed.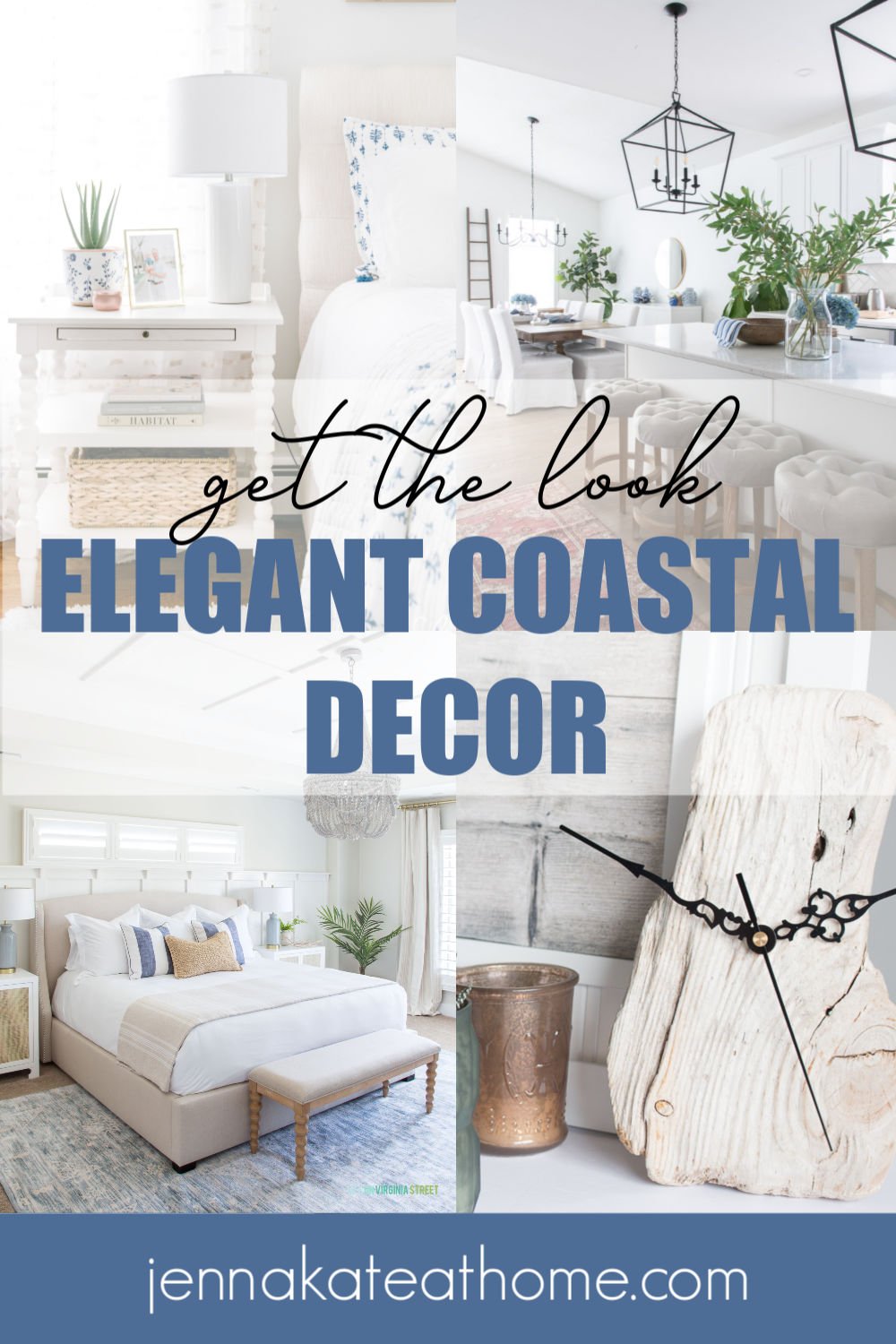 I find coastal style decor not only to be elegant but such a beautiful way to get that light and airy feeling throughout your home.
When I speak to people about decorating spaces in their home, one tip I always give them is to add organic elements – namely, wood tones and greenery. While this applies to any style of decor, it's always very prevalent in coastal, beachy decor. That's what gives it that natural, fresh feeling that we all love.
As a lover of all things blue, I think I gravitate towards many aspects of this style naturally. I also love it because it easily meshes with other home decor styles – you can make it more modern or traditional, add a boho or eclectic twist and it works wonderfully well alongside rustic farmhouse style pieces, too.
So today, I'm rounding up some Elegant Coastal Decor inspiration for you that will hopefully inspire you to add some fresh touches to your home! Tip: Pay attention not only to the colors they use but their use of natural wood tones and decorative items.
RELATED: Simple Coastal Inspired Tablescape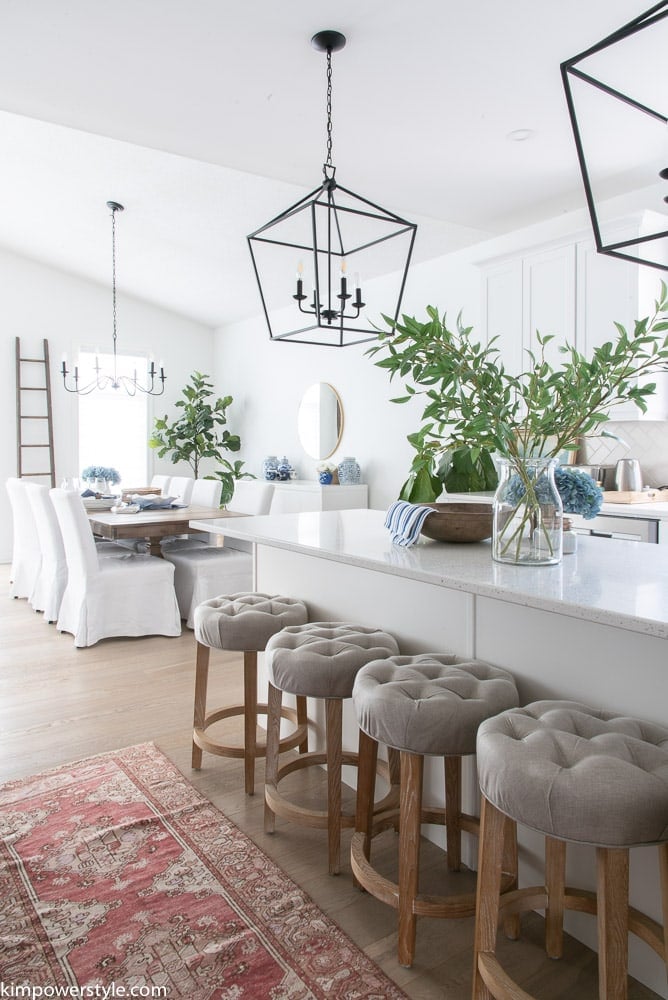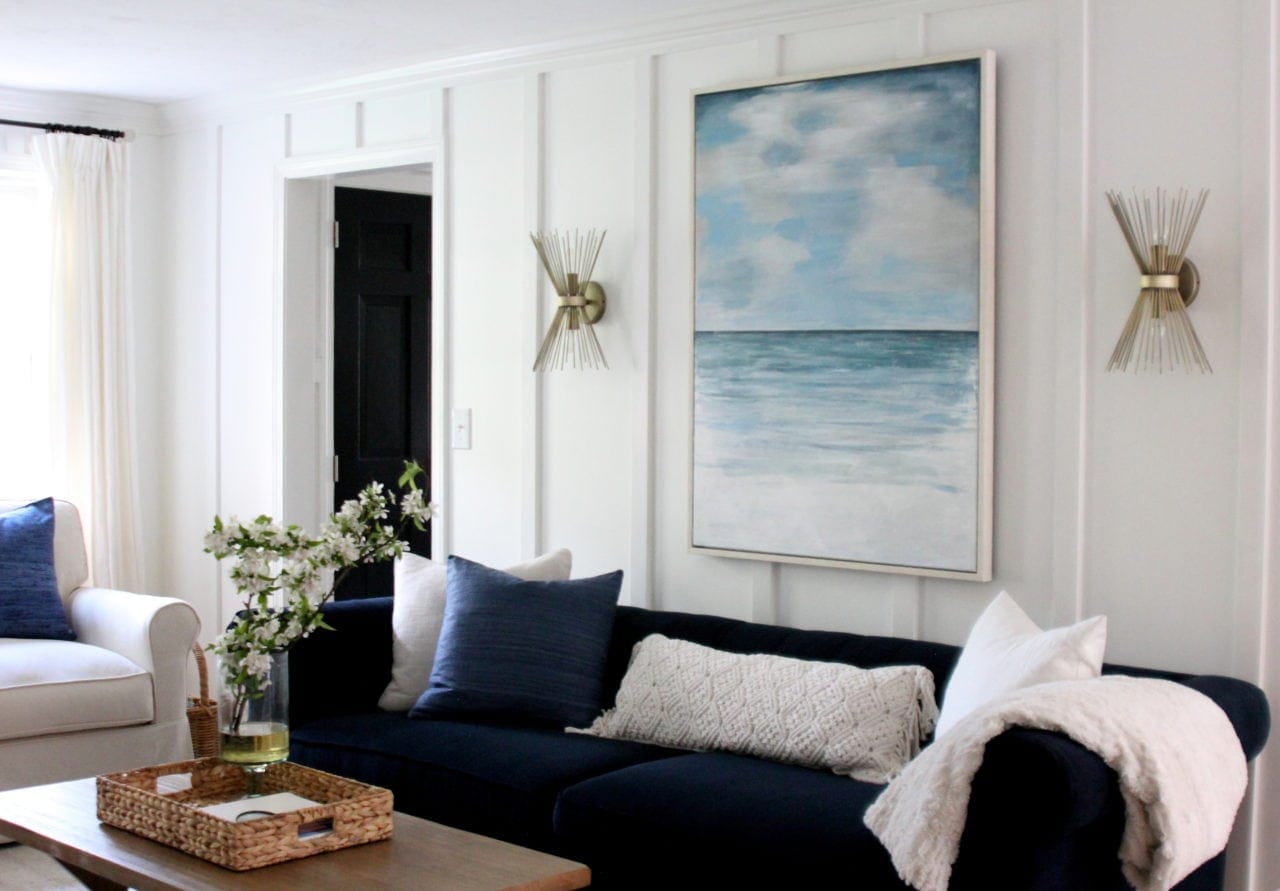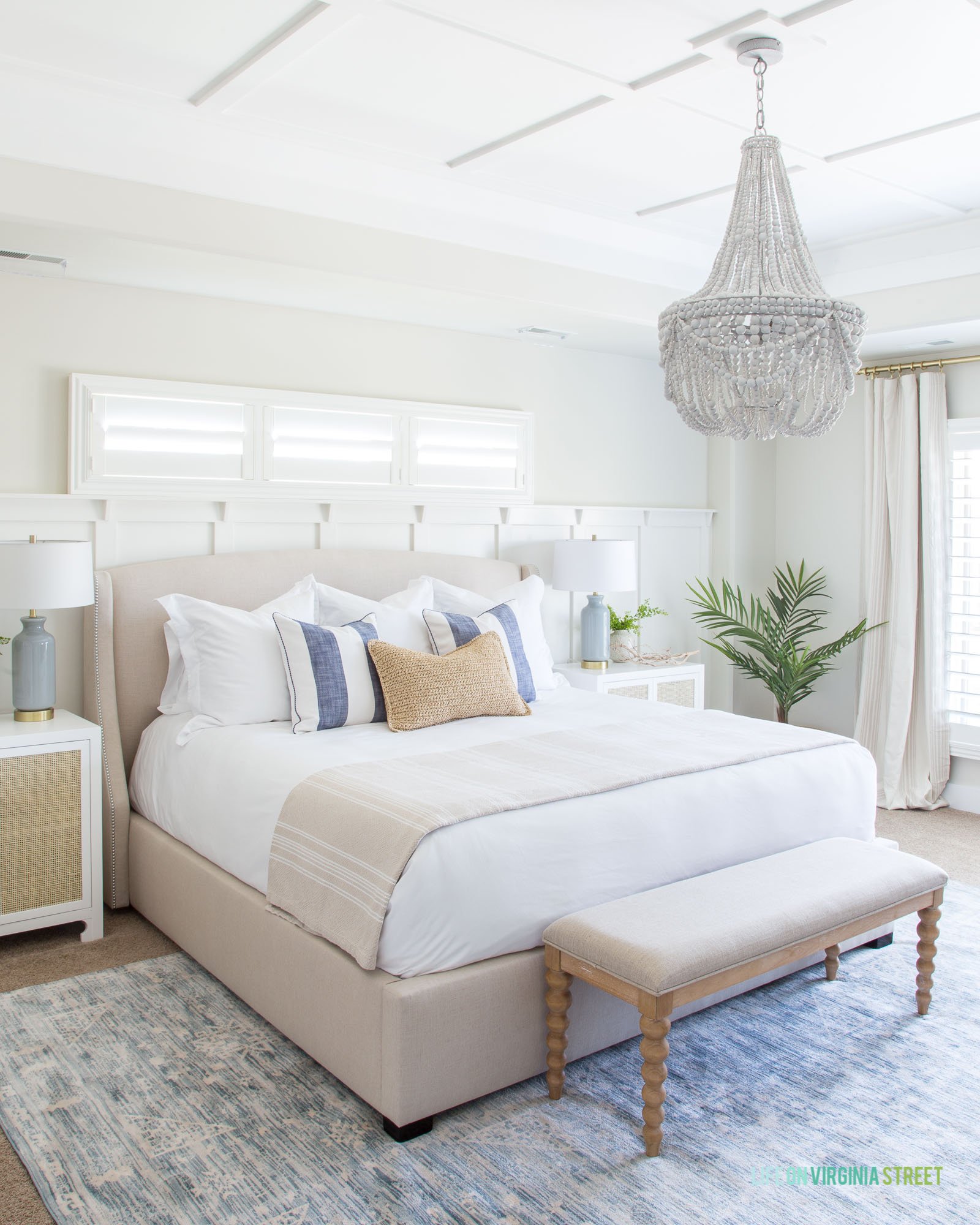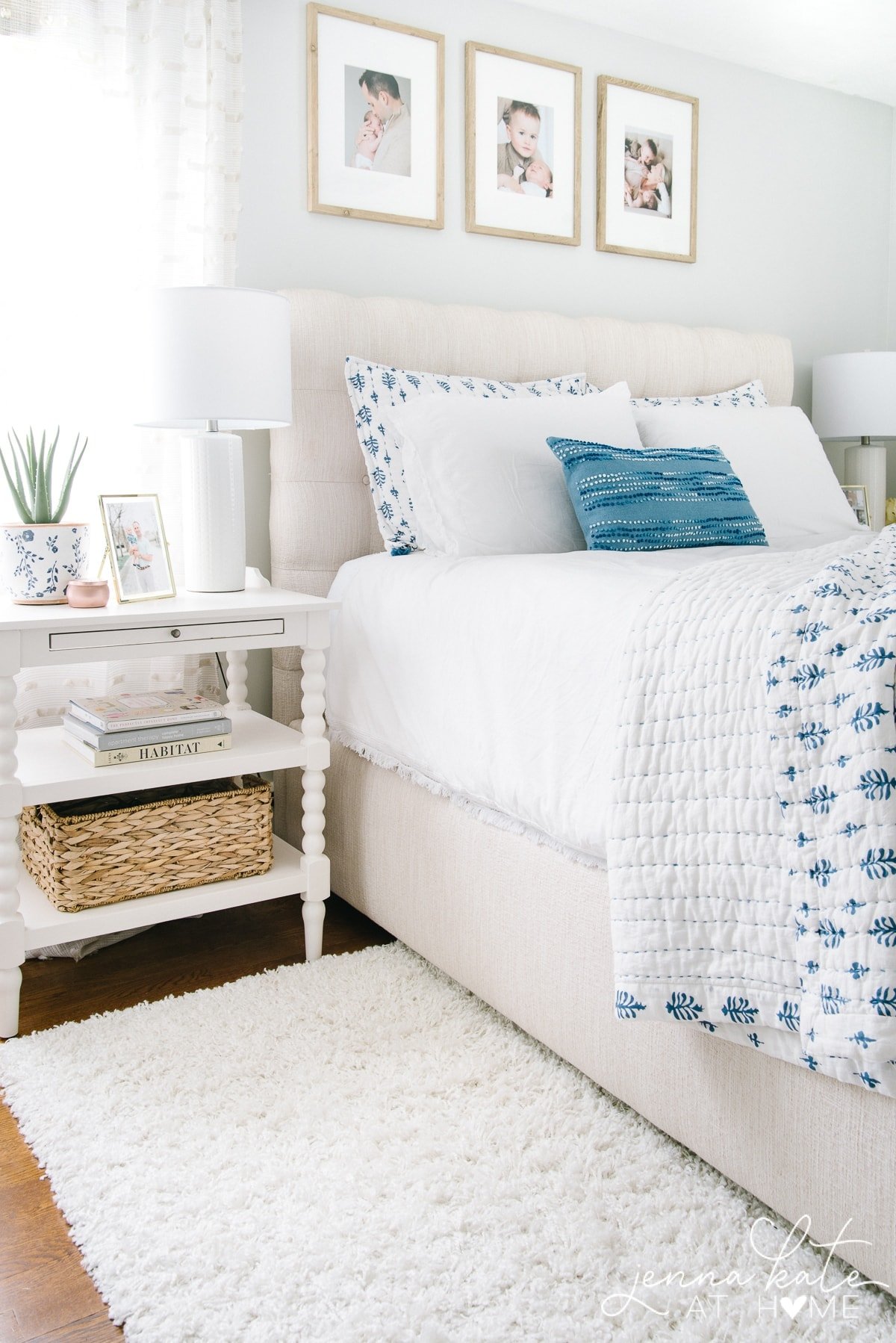 Looking For More Home Decorating Ideas?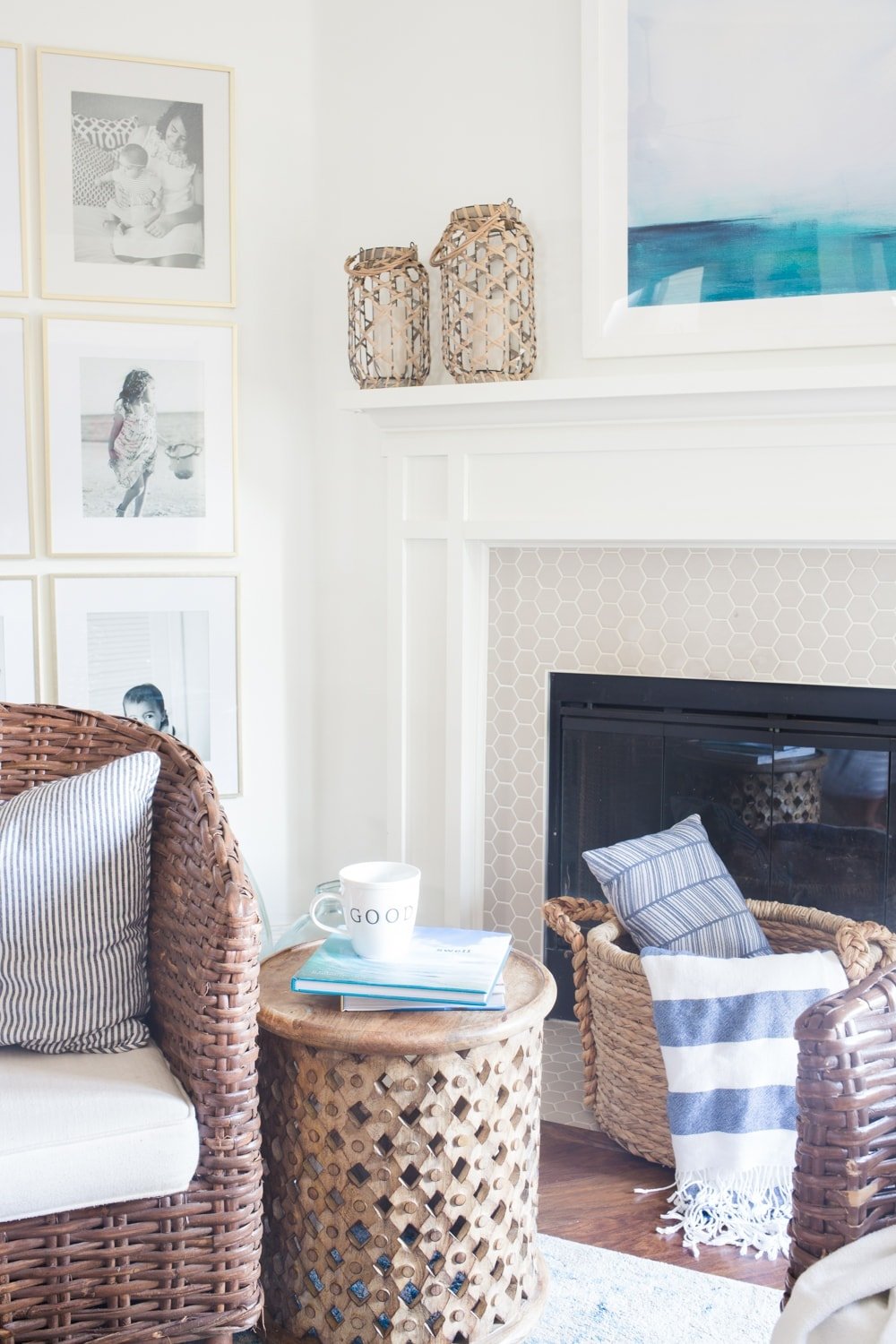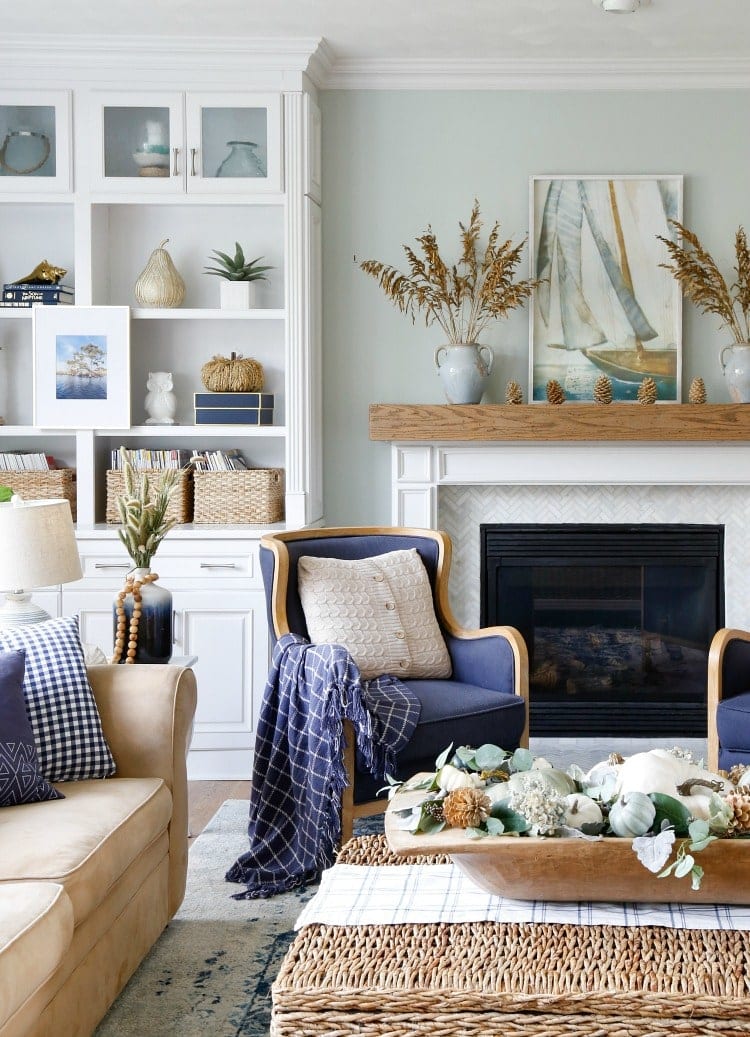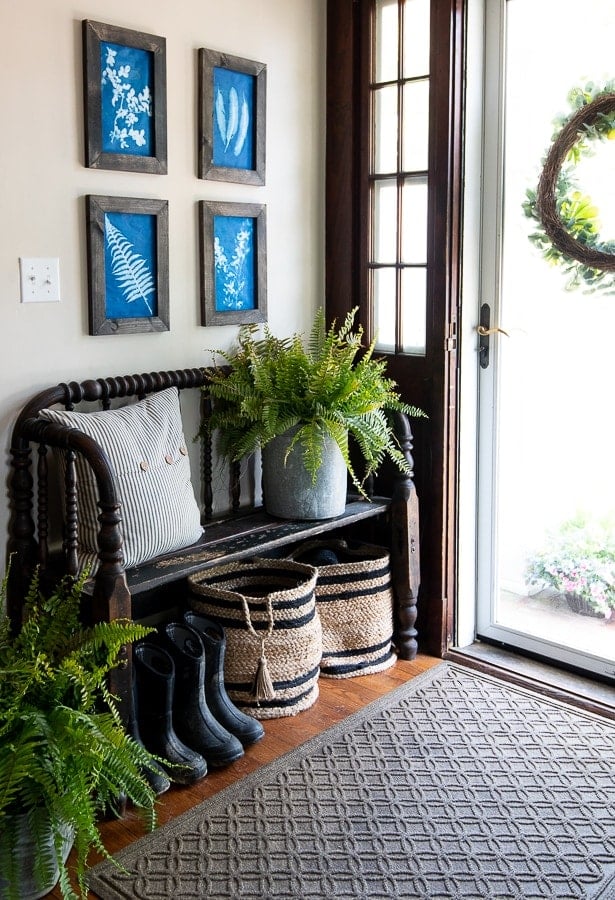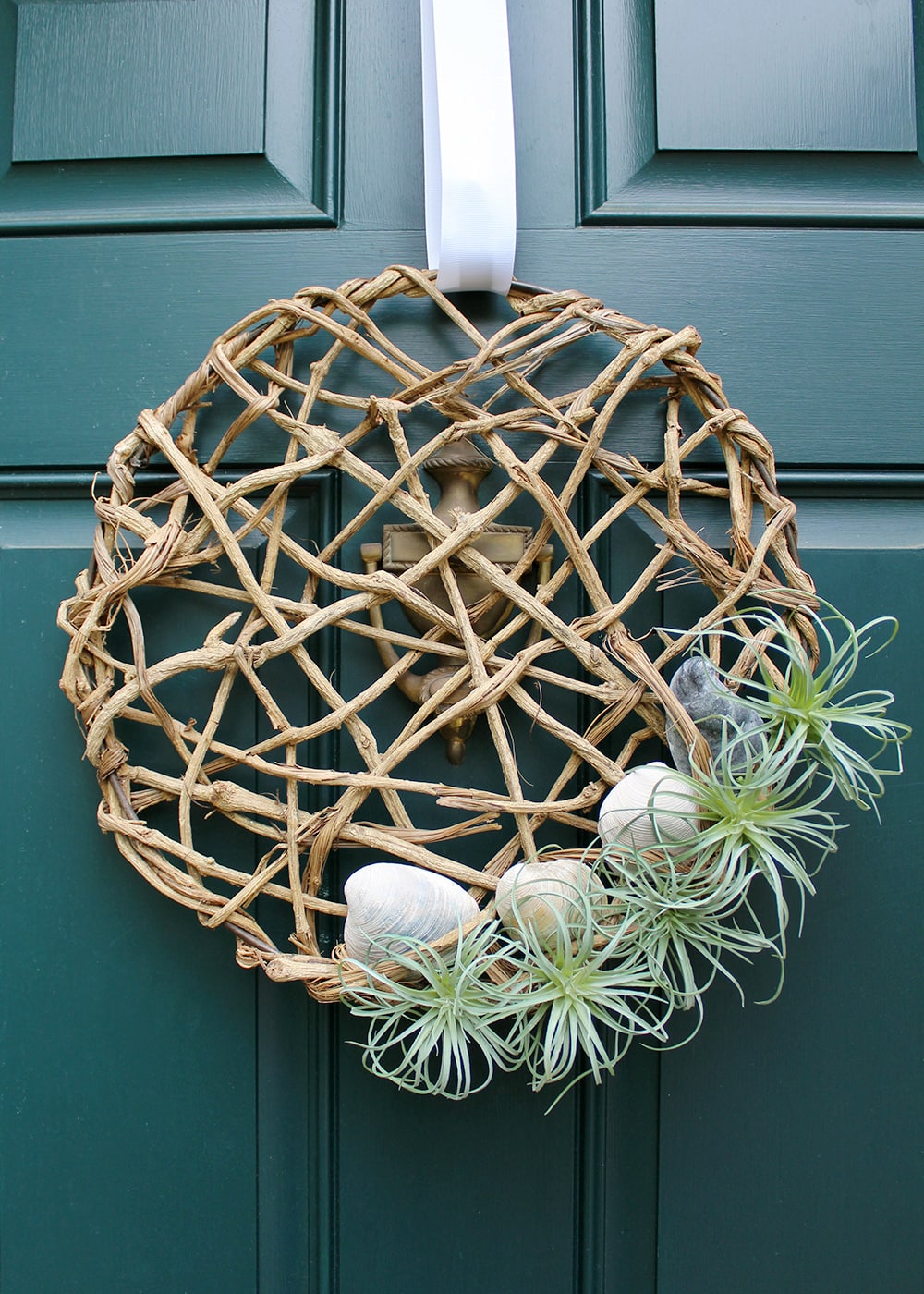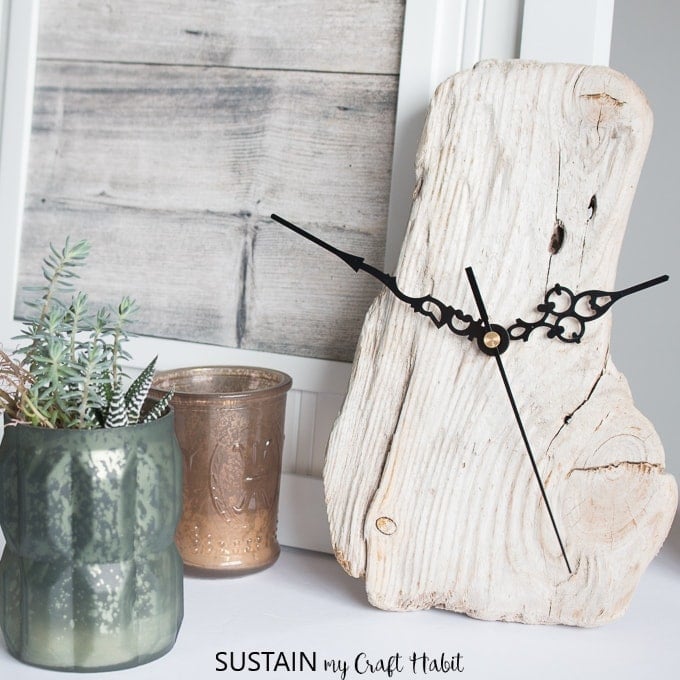 Getting an Elegant Coastal Look in Your Home
They're all such elegant examples of coastal décor, right? Are you ready to get a similar look in your home? Here's what you'll need to do:
Pick a light paint color for the walls. It doesn't have to be white, but a light neutral works best.
Incorporate natural, organic elements. Think jute rugs, bamboo shades and raw wood accessories.
Layer in shades of blue, green and white. Your blue can be a light blue or a navy blue but try to keep the greens mostly lighter. If you go with a dark blue, offset it with more whites and creams to maintain that coastal feeling.
Don't get too "themey". Yes, coastal decor can feature fun beach elements and driftwood but we're aiming for an elegant look, not a cheesy beach look.
Layer in decor items like some of the examples above – a driftwood clock, a cute wreath. Something as simple as rattan baskets not only acts as decor but also as functional storage.