These DIY art ideas don't involve going to the store but do produce pretty works of your for your home!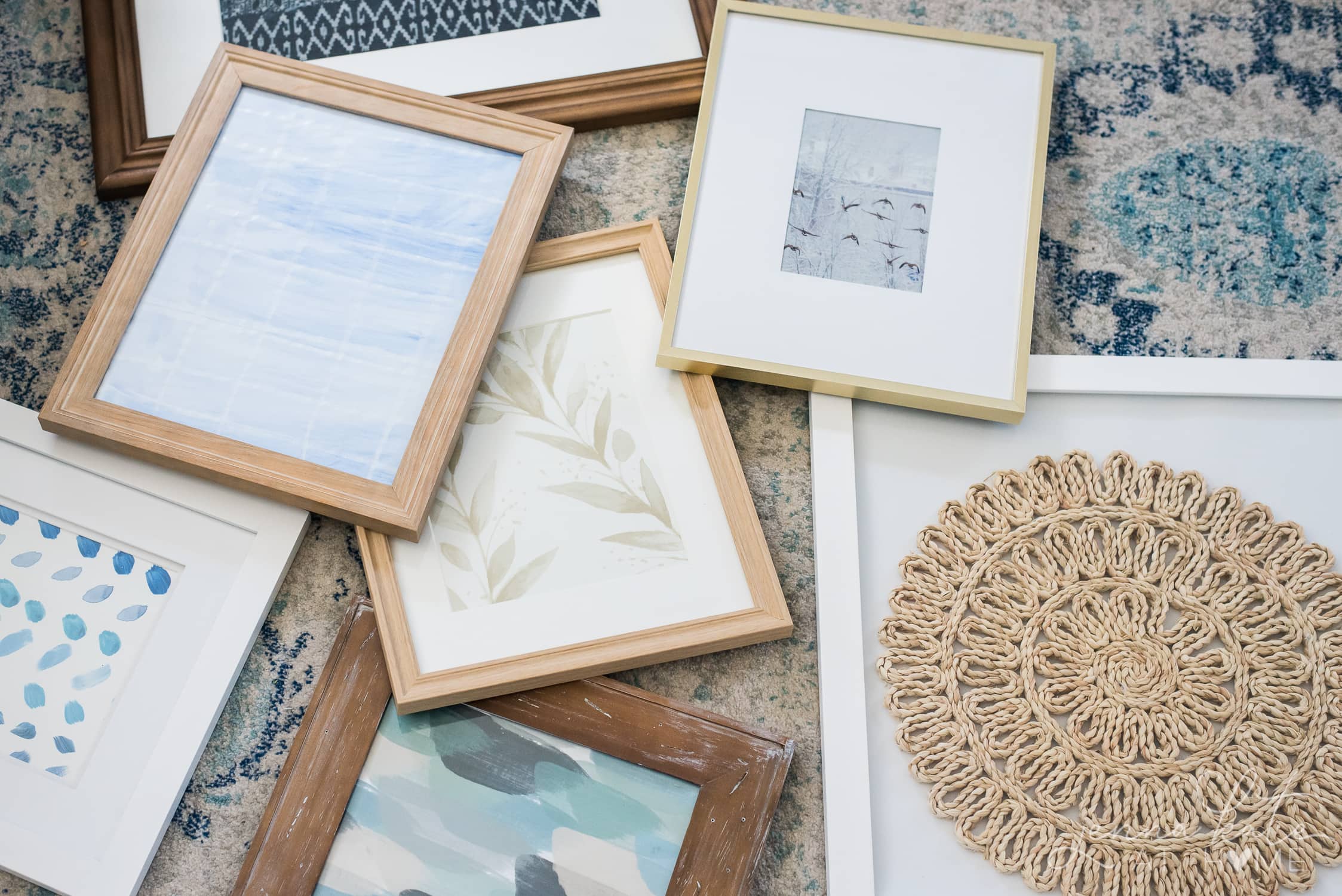 With everyone spending so much time at home right now, many of us are itching for a change to the four walls we stare at all day long. Some have opted to switch up their paint colors, move furniture around or switch out throw pillows to refresh their spaces.
Me? I'm getting creative and adding new artwork to my walls – wall art that doesn't require me to leave my home and that I can create using items I already own.
I created every single piece you see above in under an hour and my kids even helped create some! So unleash your creative side, rummage through your junk drawer, decor closet and craft bins and see what you can come up with!
8 Pieces of Homemade Wall Art You Can Create Right Now Without Going to the Store
Frame a Placemat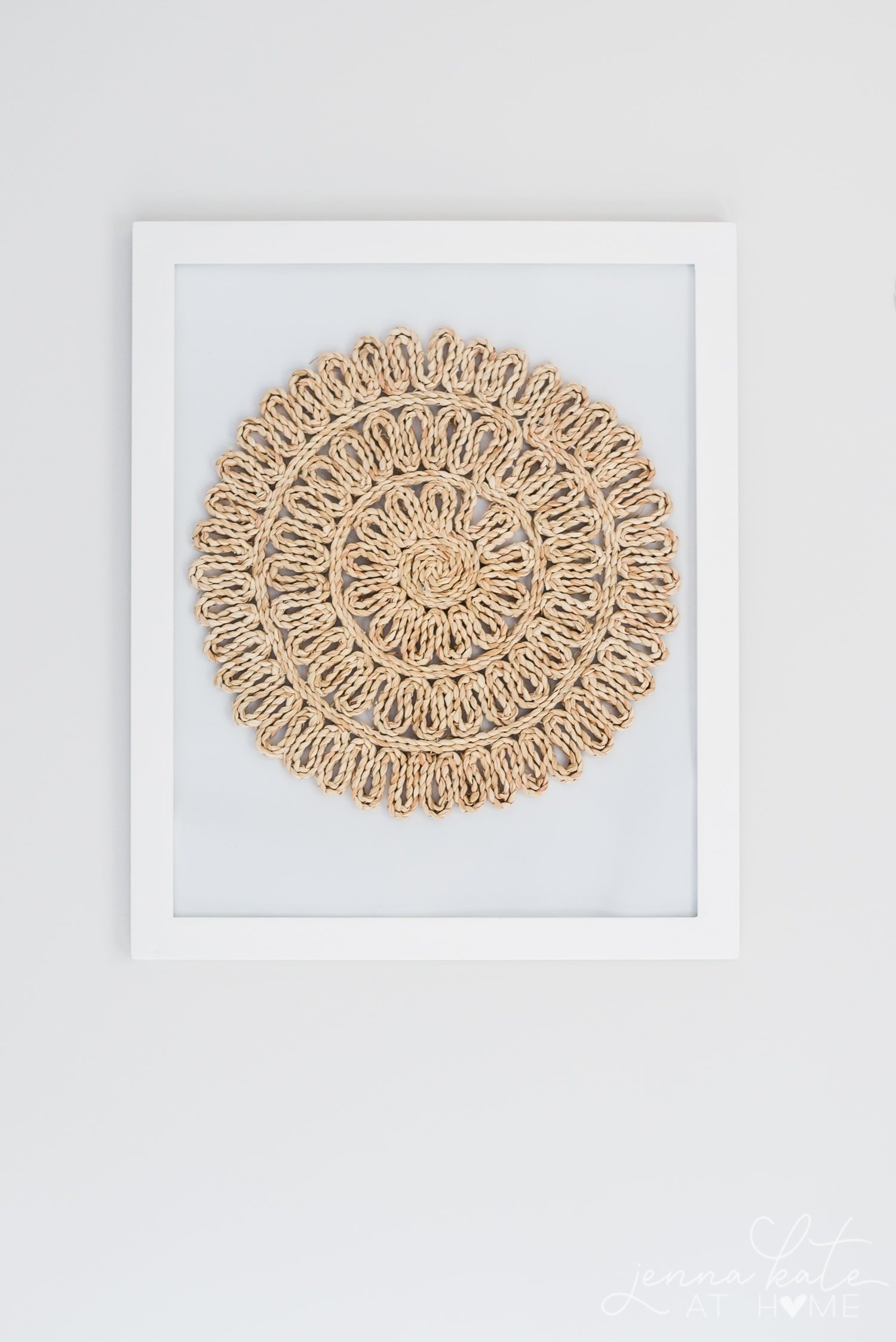 This is SO easy and looks really effective. This placemat is from Hobby Lobby but any woven one similar to this will work. Add a little bit of hot glue to the back and stick it down to some white (or colored paper). I just used the white paper that came with the frame. Close up the frame and you've got instant wall art that's full of texture and looks quite high end!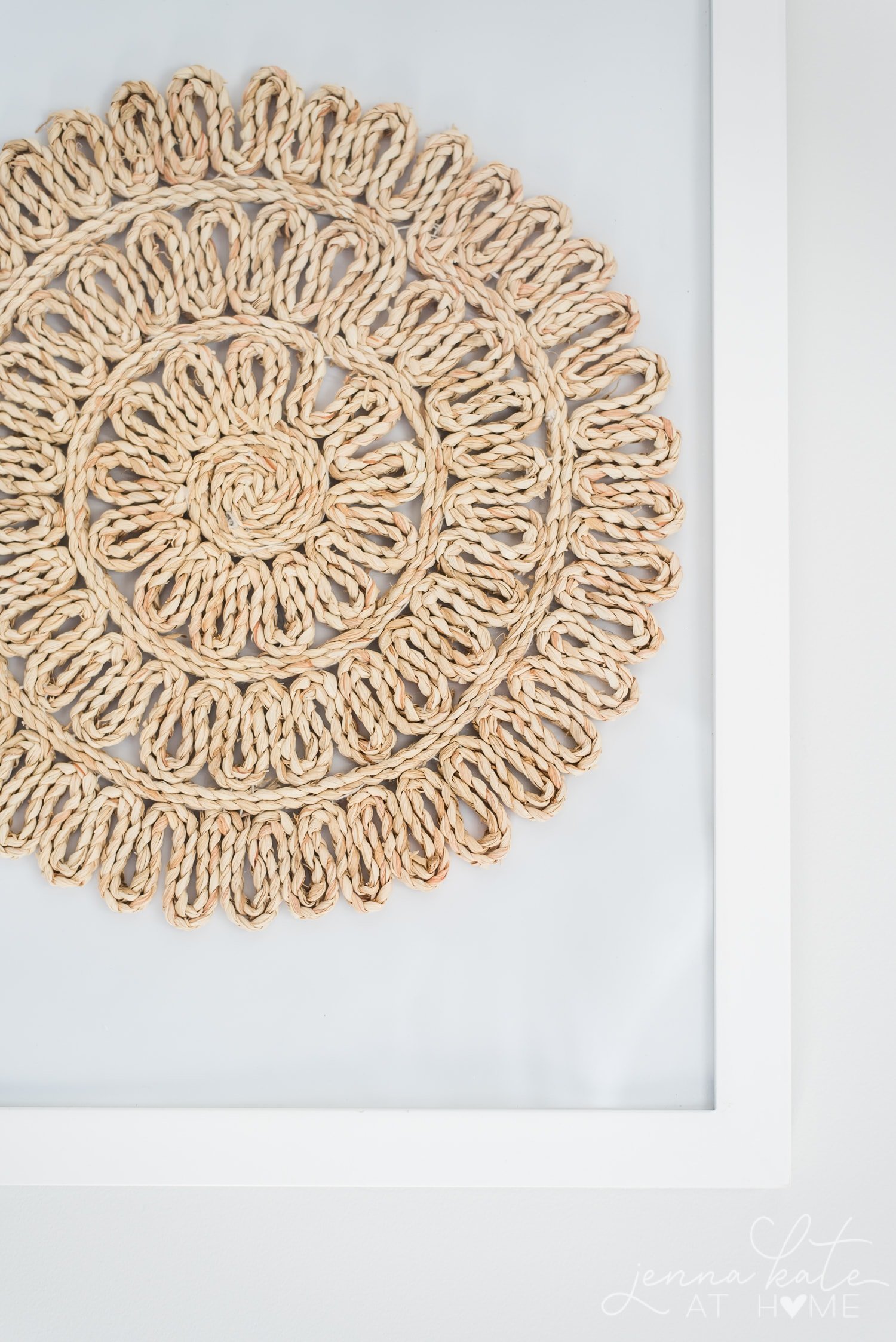 Get creative and see what else you have in your home that you could use. It just needs to be flat enough to sit in the frame. How about some dried flowers or branches from outside? Even faux flowers could be used to create pretty art with lots of color and texture.
Frame Some Scrap Wallpaper
or Wrapping Paper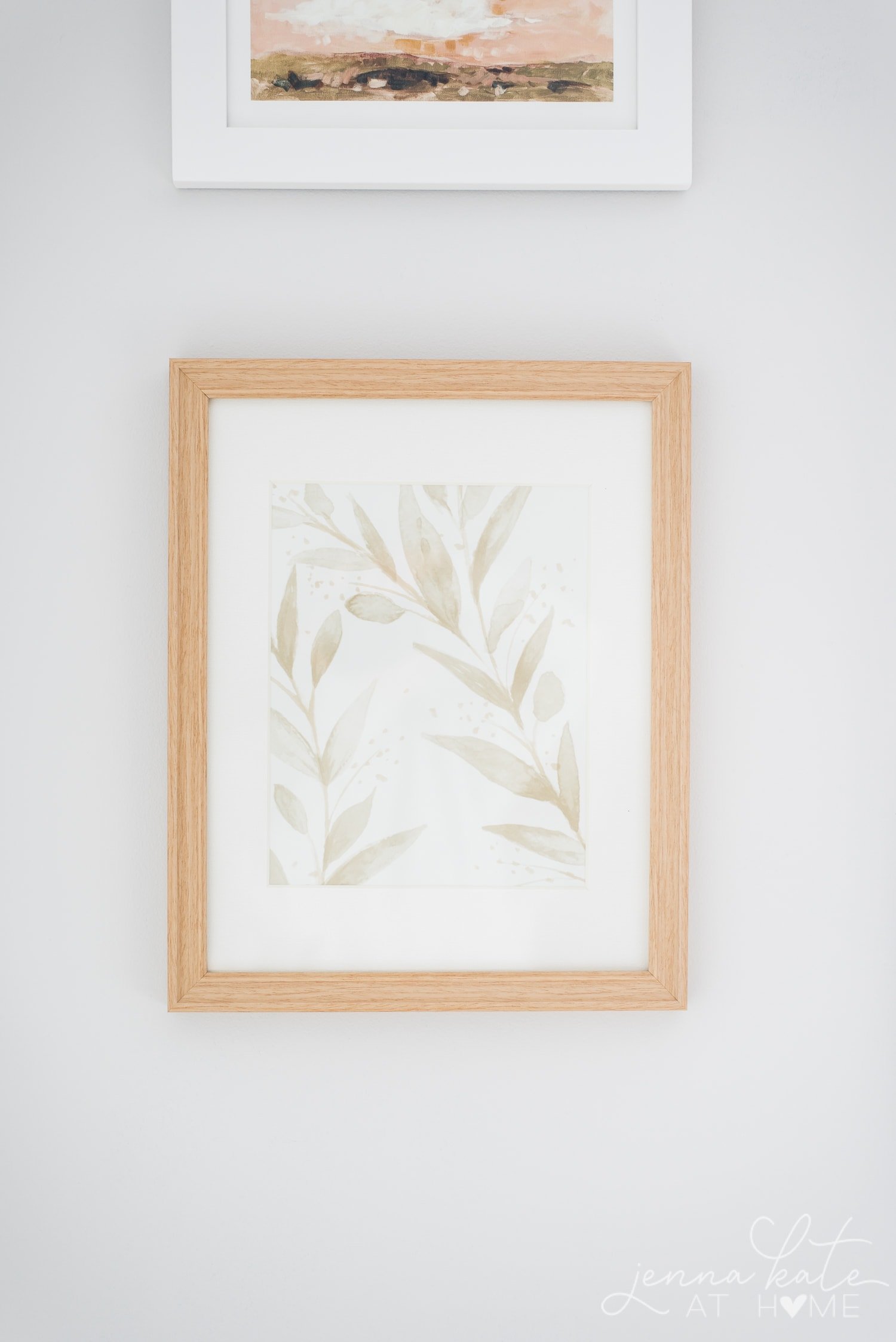 This is some scrap wallpaper left over from my recent bathroom makeover. Isn't it so pretty in this natural wood frame? I love it so much that I think I'm going to frame another 2 to create a trio!
You could also do this with some pretty wrapping paper!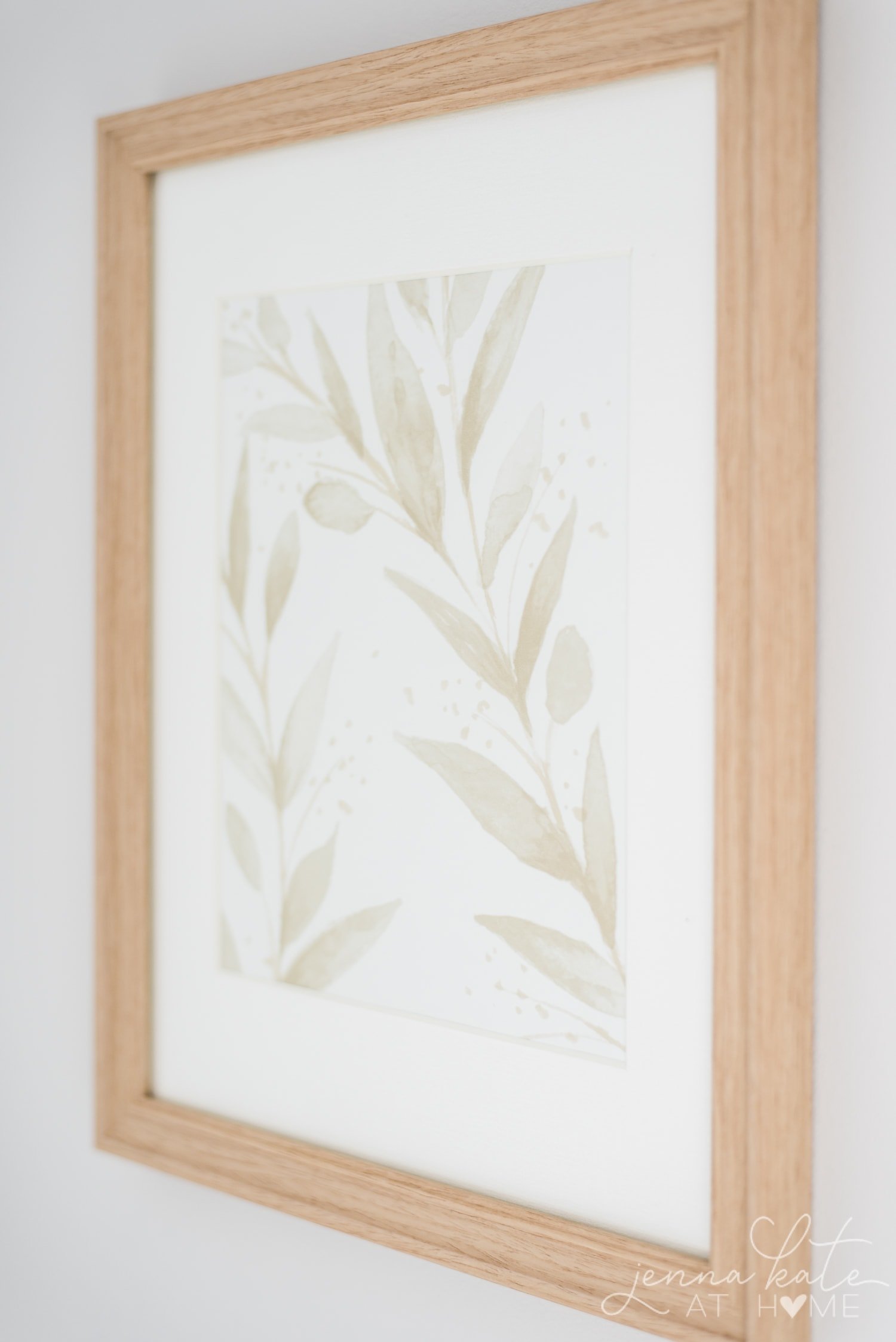 Make Your Own Easy Brushstroke Art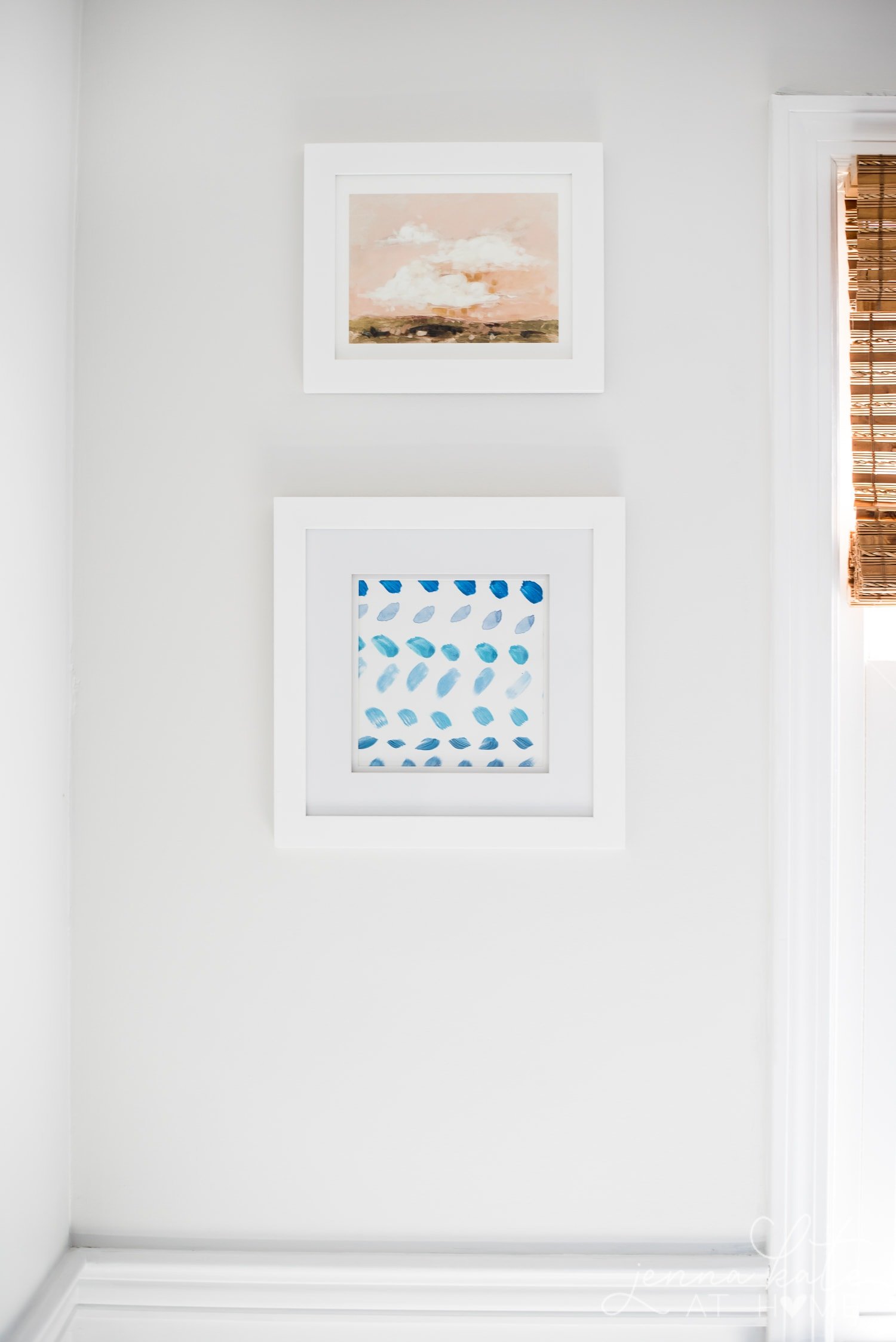 Brushstroke art is a great one to hand off to the kids. You can some control of the final product by designating colors. I had my 5 year old make this one for me using different shades of blue paint for a fun coastal, ombre kinda vibe.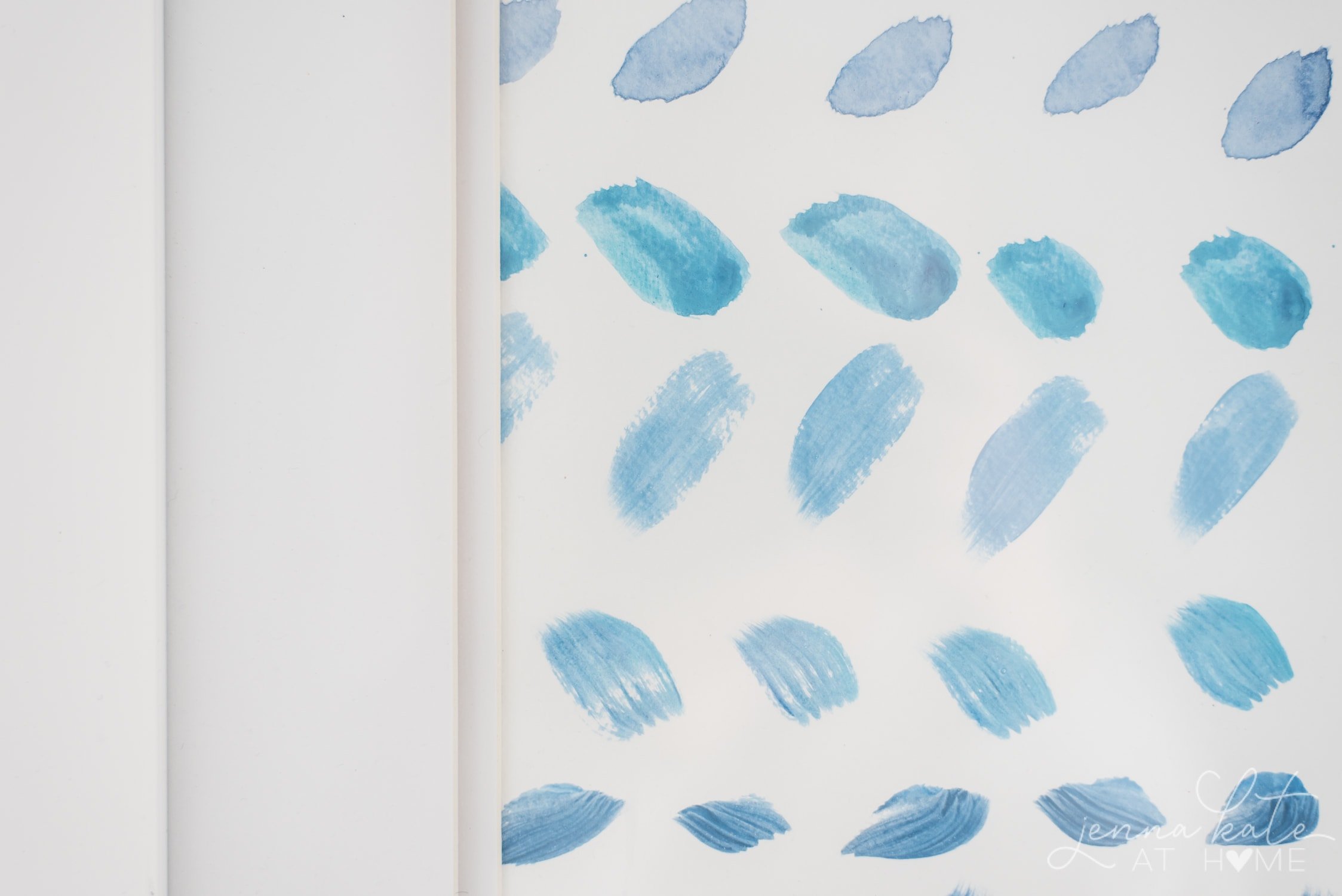 Don't be afraid to vary the technique – you can do short brushstrokes like above to create a pattern, or long horizontal strokes for a more abstract look.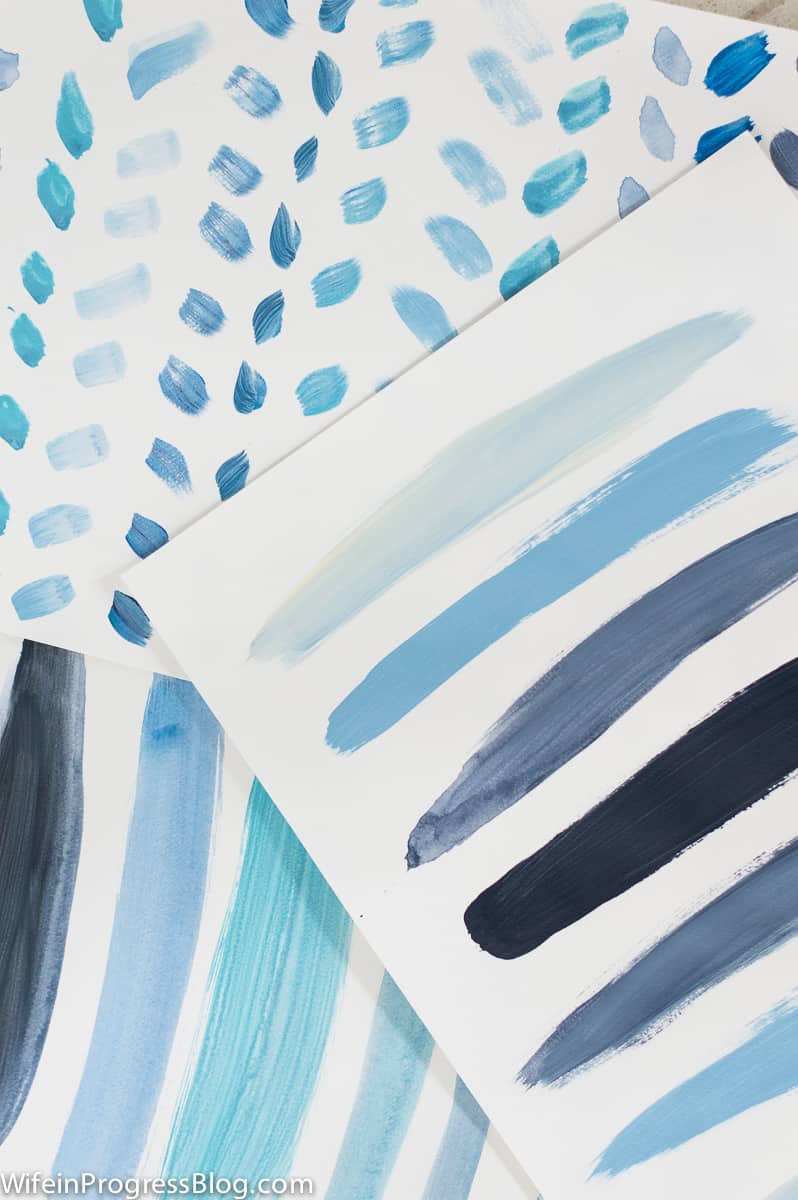 Make Digital Art
Digital art is another fun way that kids can create art for your home. My son and I made a bunch of these colorful brushstroke paintings in Photoshop and his actually turned out better than mine! Little kids don't have the "perfectionist" tendency us adults do, so they let their artistic sides really shine through!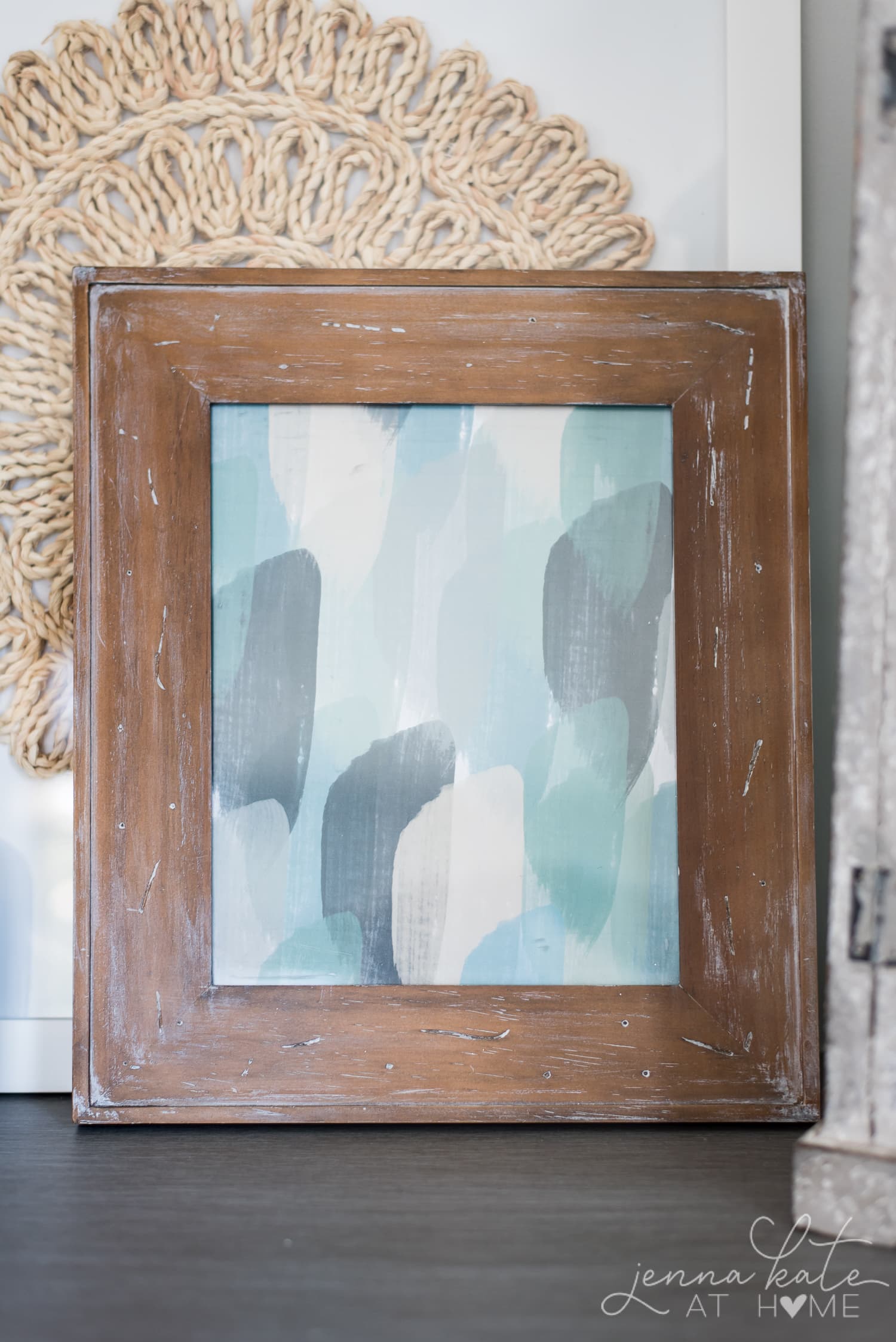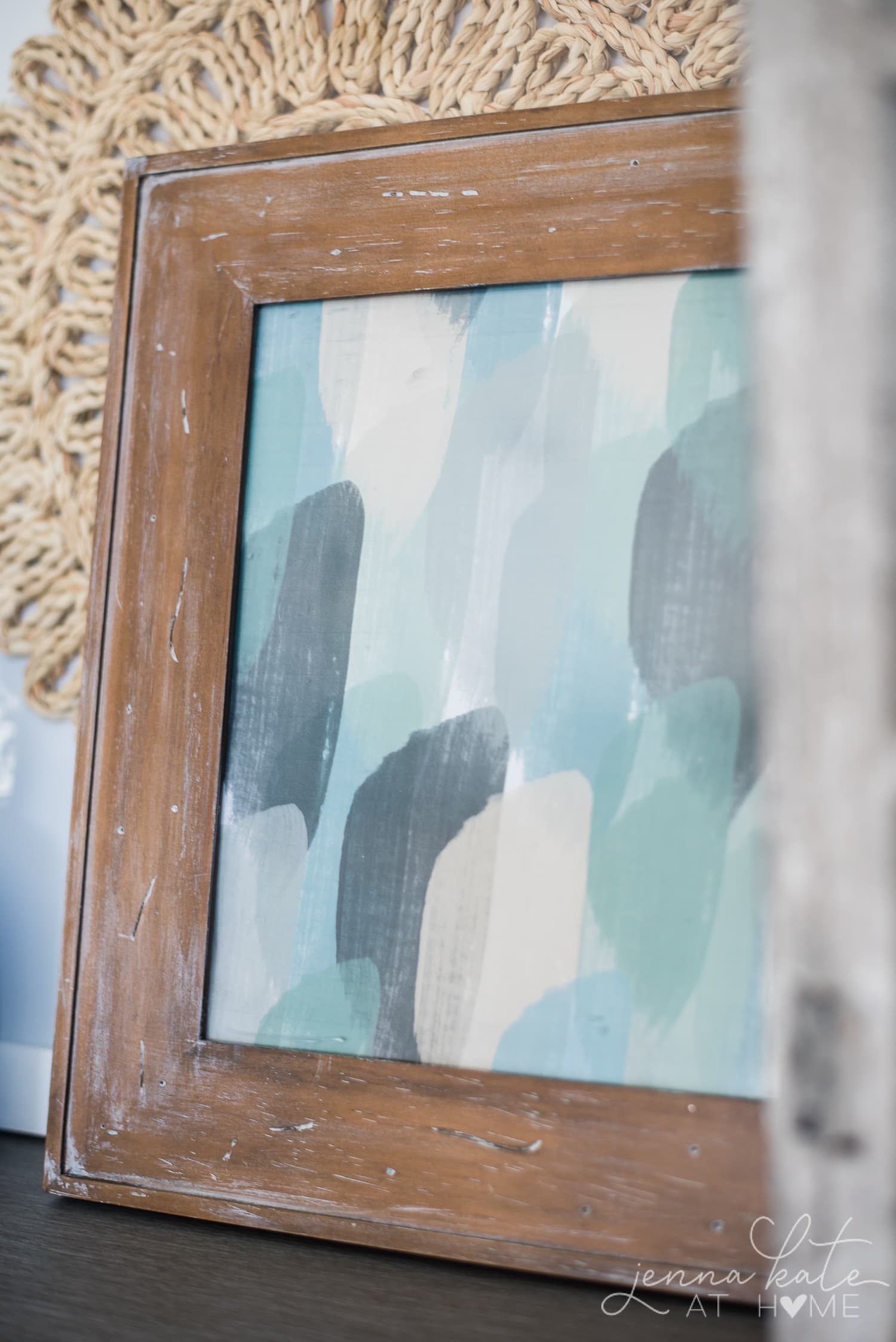 Of course, I realize that most of you don't have Photoshop on your computer. But any painting program can be used to do this – Paint on PC or my favorite online tool, Canva (the free version is all you need!).
Watch the video below to see how easy it is to create your own custom abstract art using Canva.com
[adthrive-in-post-video-player video-id="f9EZWGYI" upload-date="Mon Apr 20 2020 00:00:00 GMT+0000 (Coordinated Universal Time)" name="How to Make Digital Art in Canva" description="How to create DIY art using Canva.com"]
Frame Free Download Art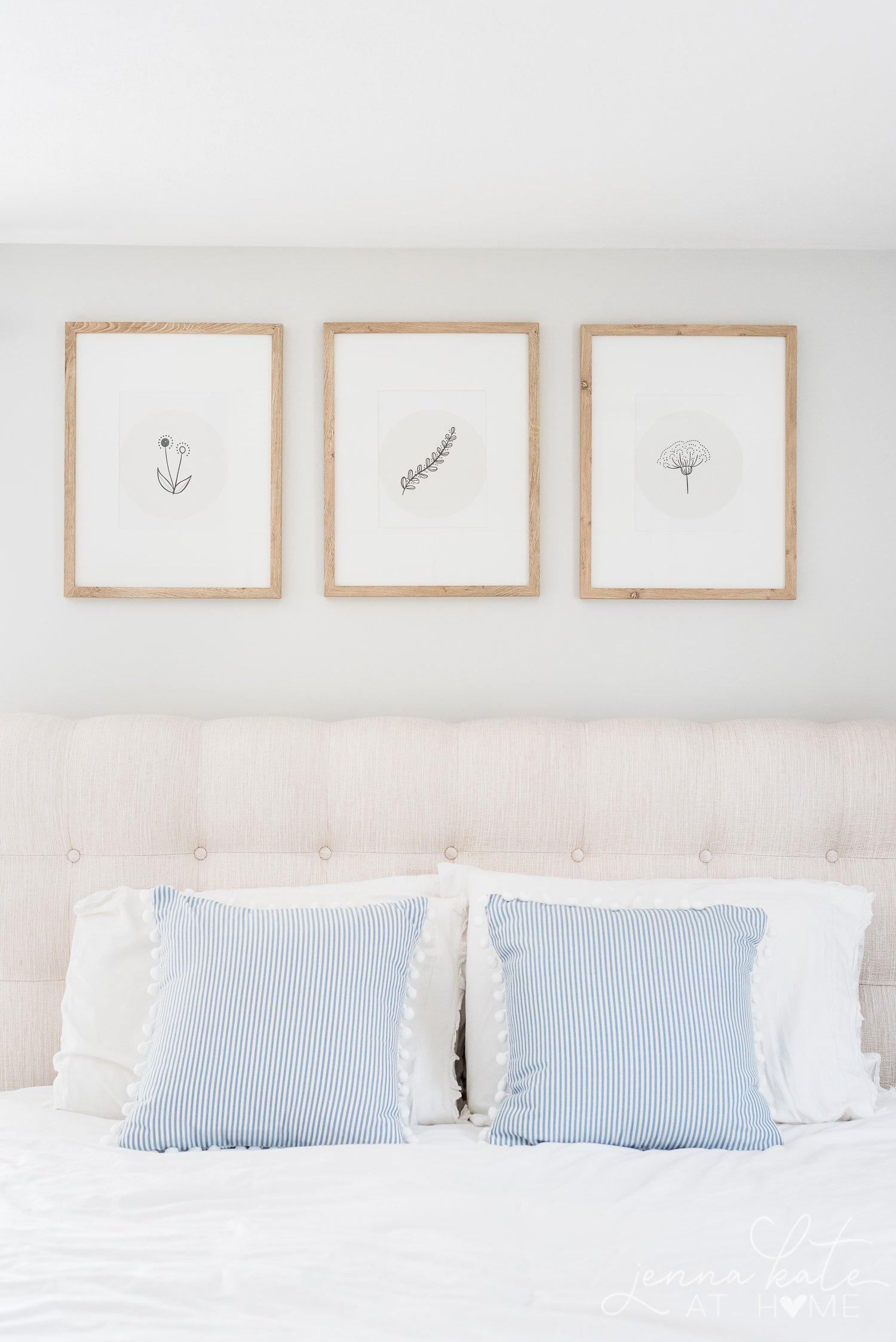 These floral sketch printables are a really elegant way to refresh a space and all you need to do is download and print them out. So easy! I offer several other free printables when you subscribe to my newsletter, but you can also just go to Pinterest and search for "free printable art" or something similar to find thousands more options for your home.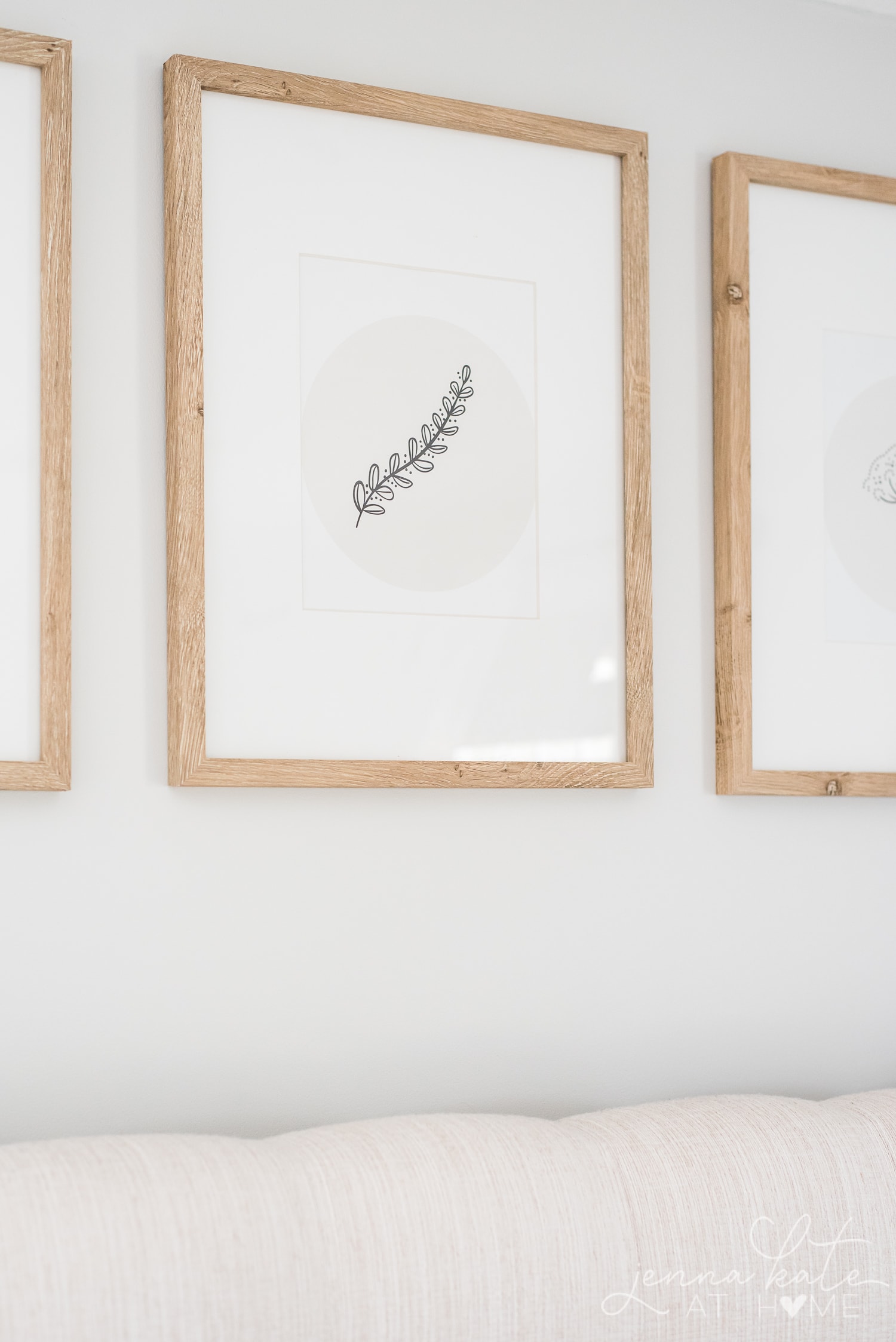 Let Your Kids Create Art For You!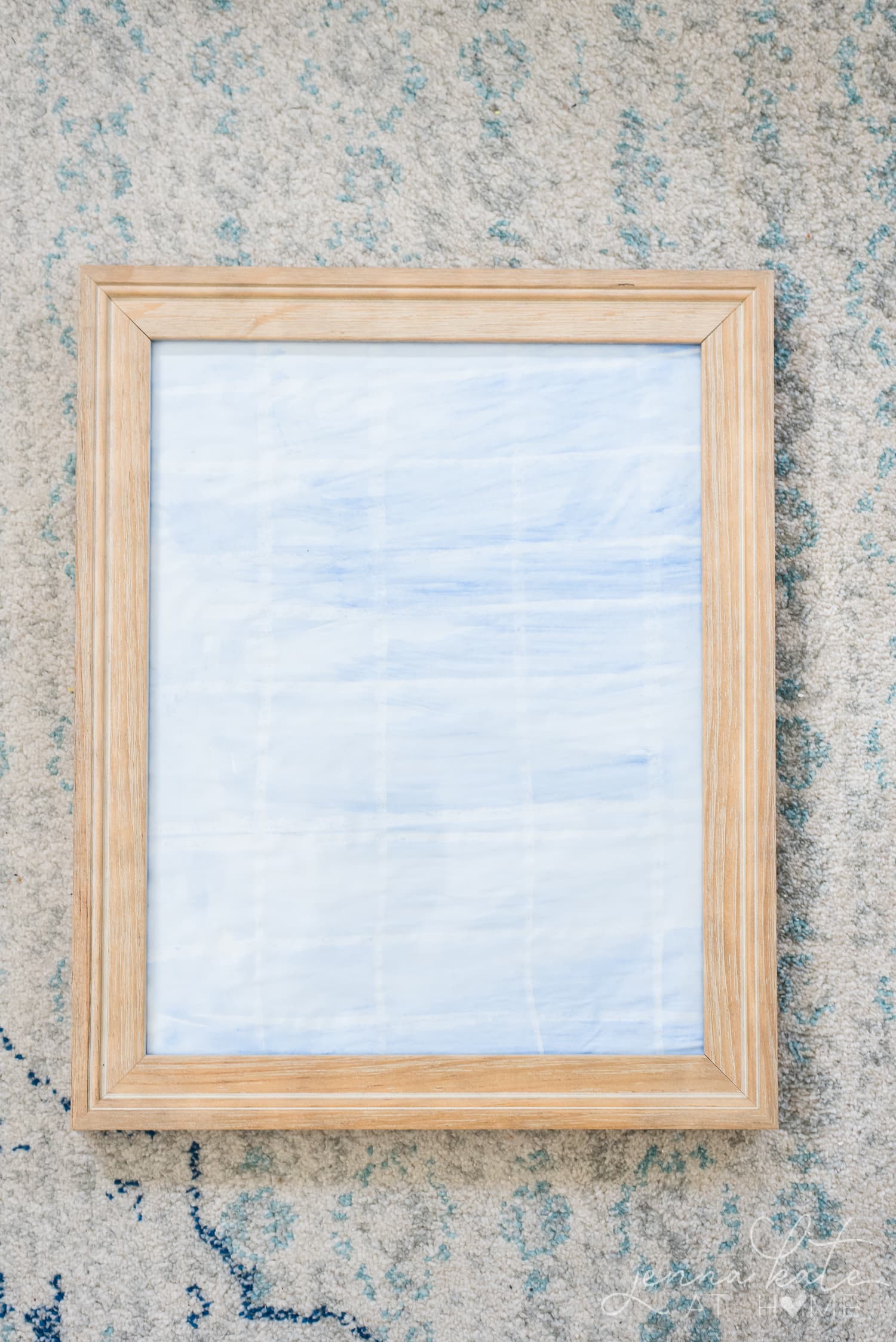 I already mentioned the brushstroke and digital art that your kids can help with and this is another fun one that's even easier for kids to do. My 3 year did this one for me and it's so pretty! All you need is some paper, a white crayon or a candle and some watercolor paint.
It's a basic resist technique – draw a pattern on the paper using the white crayon or candle – in this case I just created a grid pattern. Then, let your child go to town with one color of watercolor paint. There's literally no way they can mess it up :-)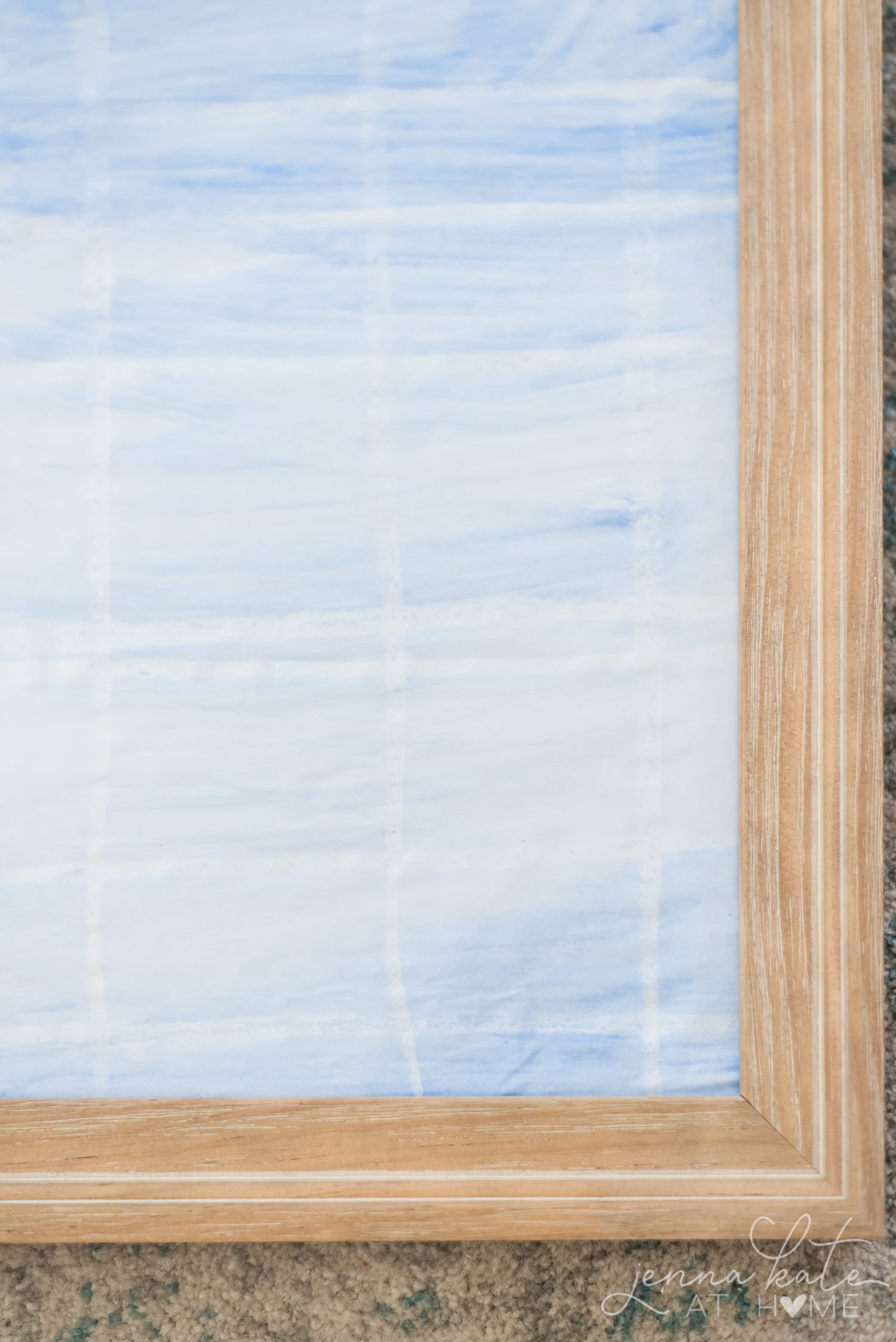 Find a Pretty Picture From a Magazine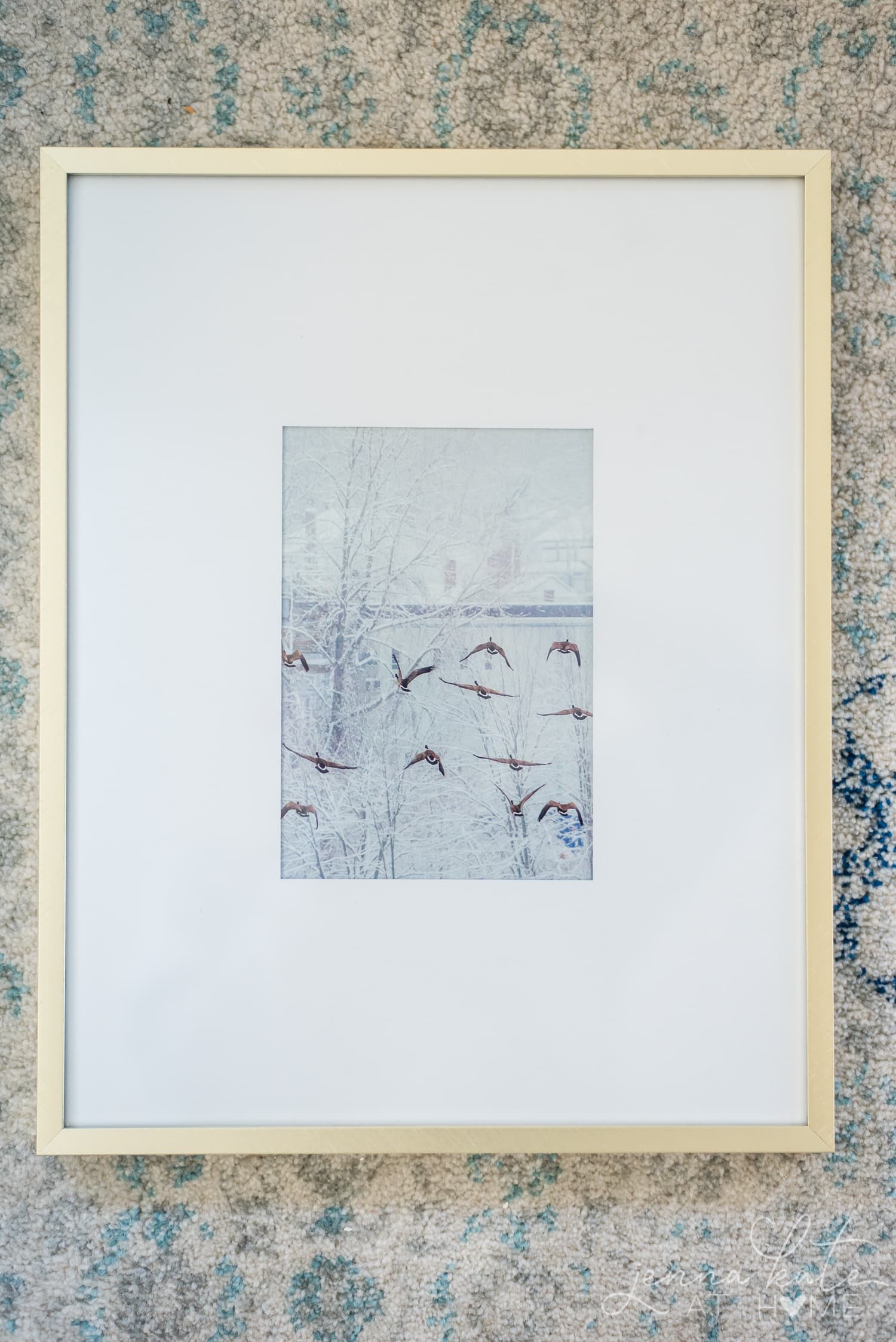 I ripped this out of a Yankee magazine. Go through your stash of magazines and you'll be surprised as what will make for pretty art!
Frame and Mat Fabric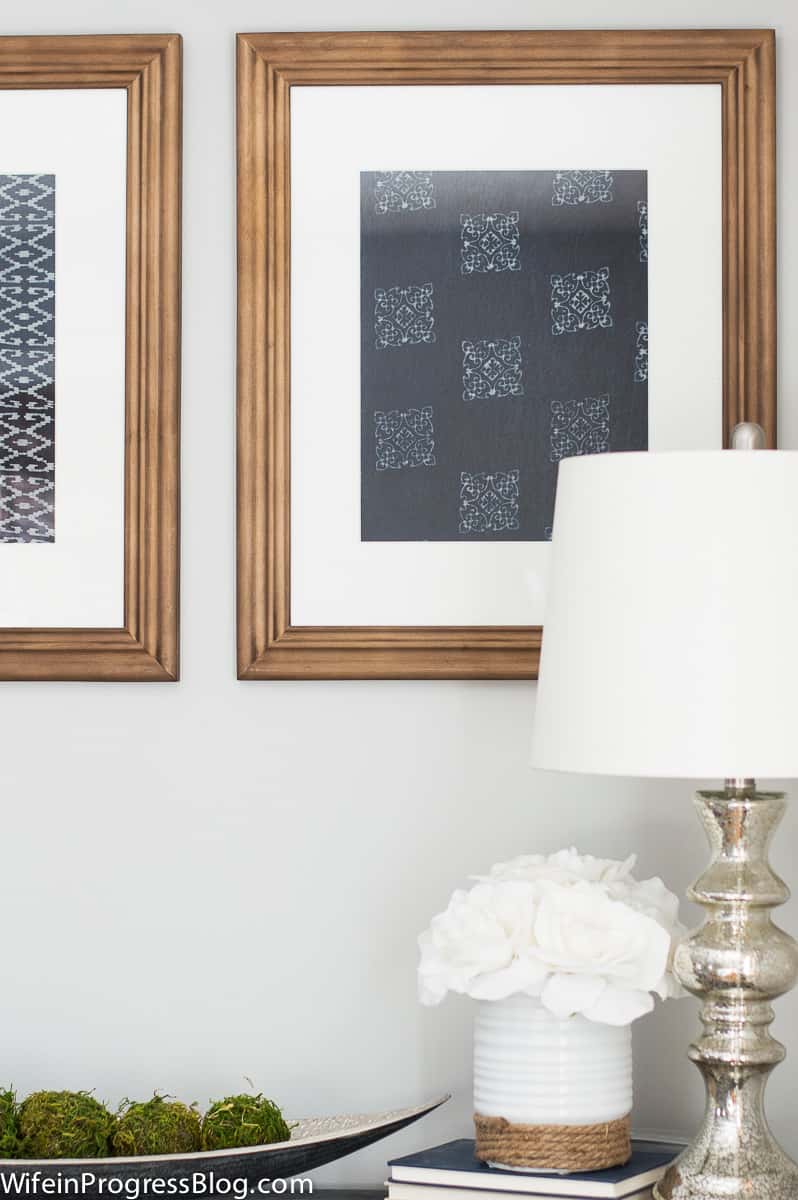 I made this DIY textile framed art several years ago and it is still one of my favorites. I purchased the fabric from Etsy but you could easily dye your own or even cut up a pretty printed towel or pillow case!
Read the tutorial: DIY Textile Art
There's so many incredibly simple and free ways to add some new art to your home. Whether you want to decorate your living room, kitchen or bedroom, I'd love to know which one you're going to try! Let me know and when it's done, tag me @jennakateathome on Instagram and use the hashtag #DecorateWithJennaKate