Have you ever wondered why the spaces in your home don't flow? Or why stepping from your kitchen into your living room gives you a jarring sensation? If your home decor is not cohesive, your home will never feel "right" or finished.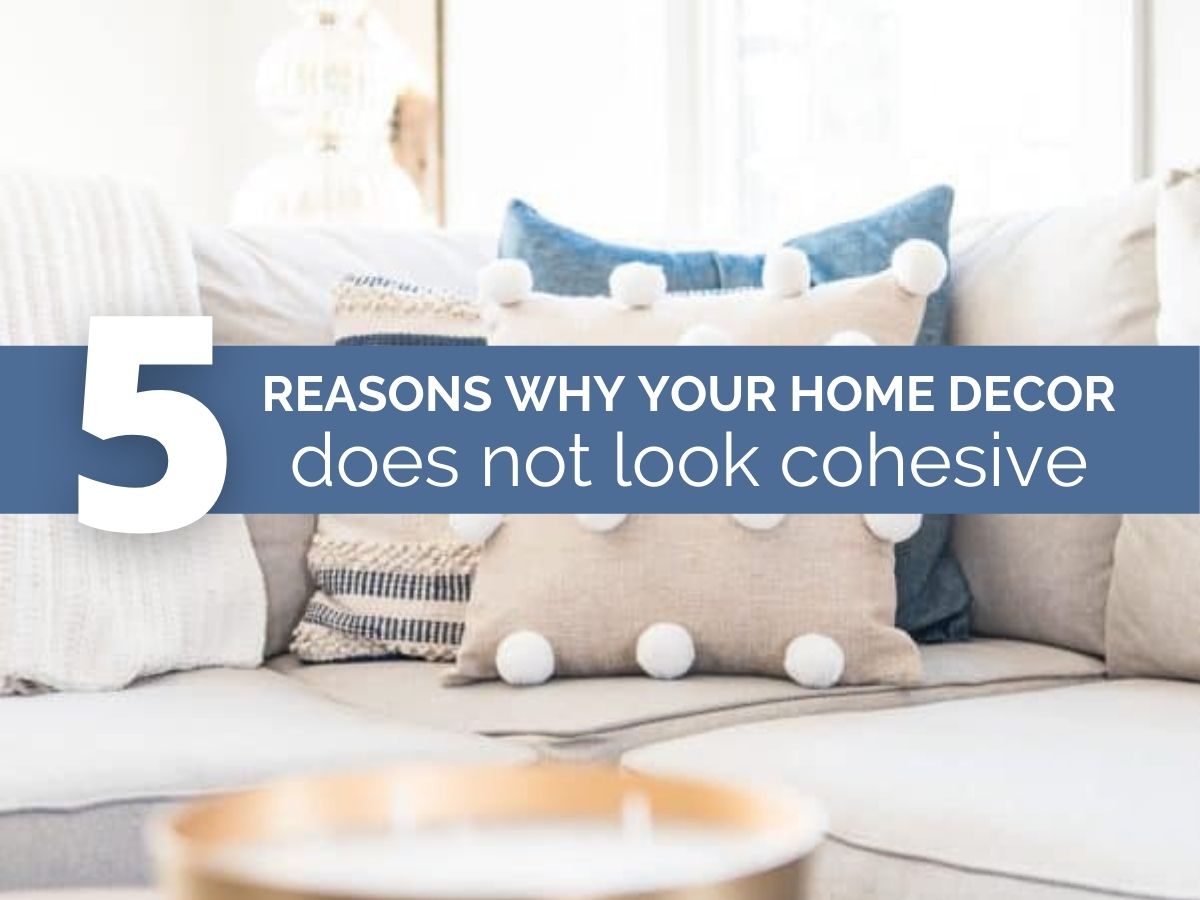 Happy New Year, friends! With a New Year brings lots of fresh ideas for updating our homes. As you decide on what rooms to tackle this year, it's important that you try to keep a cohesive feeling throughout. If you walk from room to room and it all just seems "off", maybe these are some of the reasons why…
You Do Not Have a Whole House Color Palette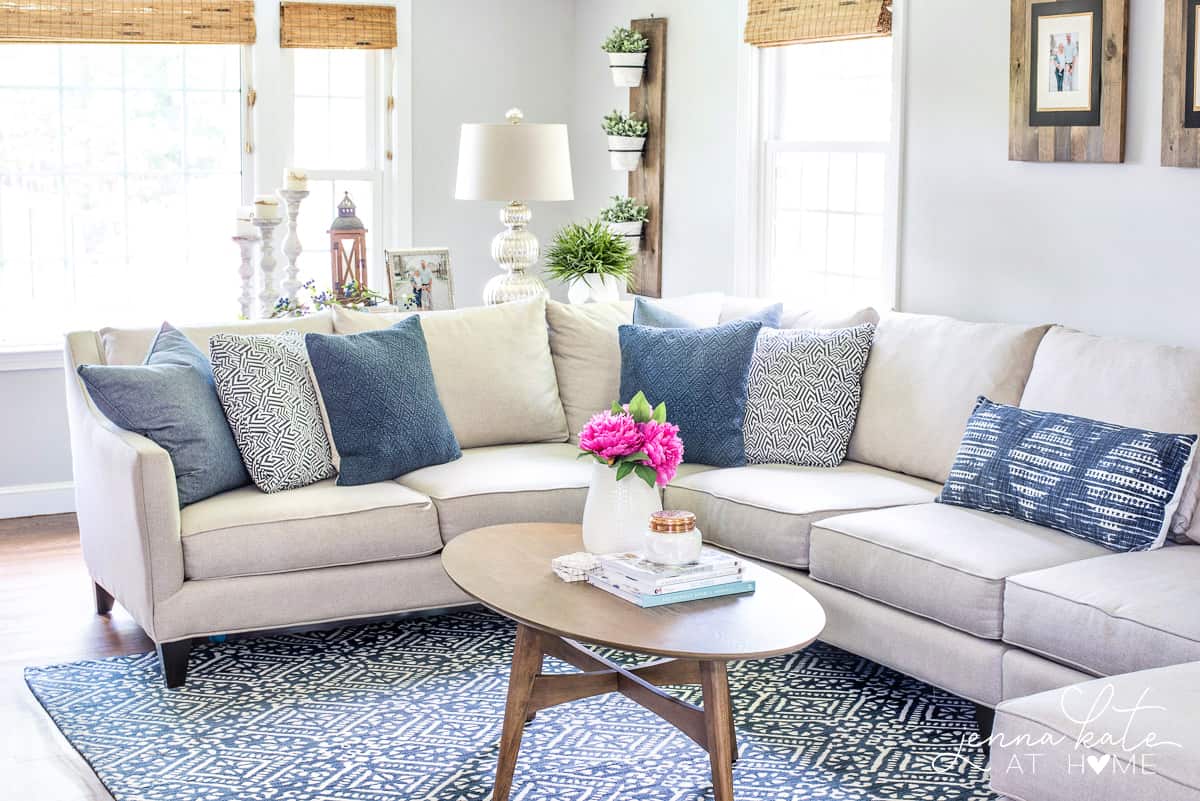 A whole home color palette is essential to creating a cohesive look. Without this defined color palette, your rooms will not flow and your entire home will feel disjointed. Of course, this is most important when your house has an open floor plan but even behind closed doors, a sudden change in color can also be quite jarring.
In our first home, the very first thing I did was paint every room a different color. Needless to say, this resulted in a disjointed look.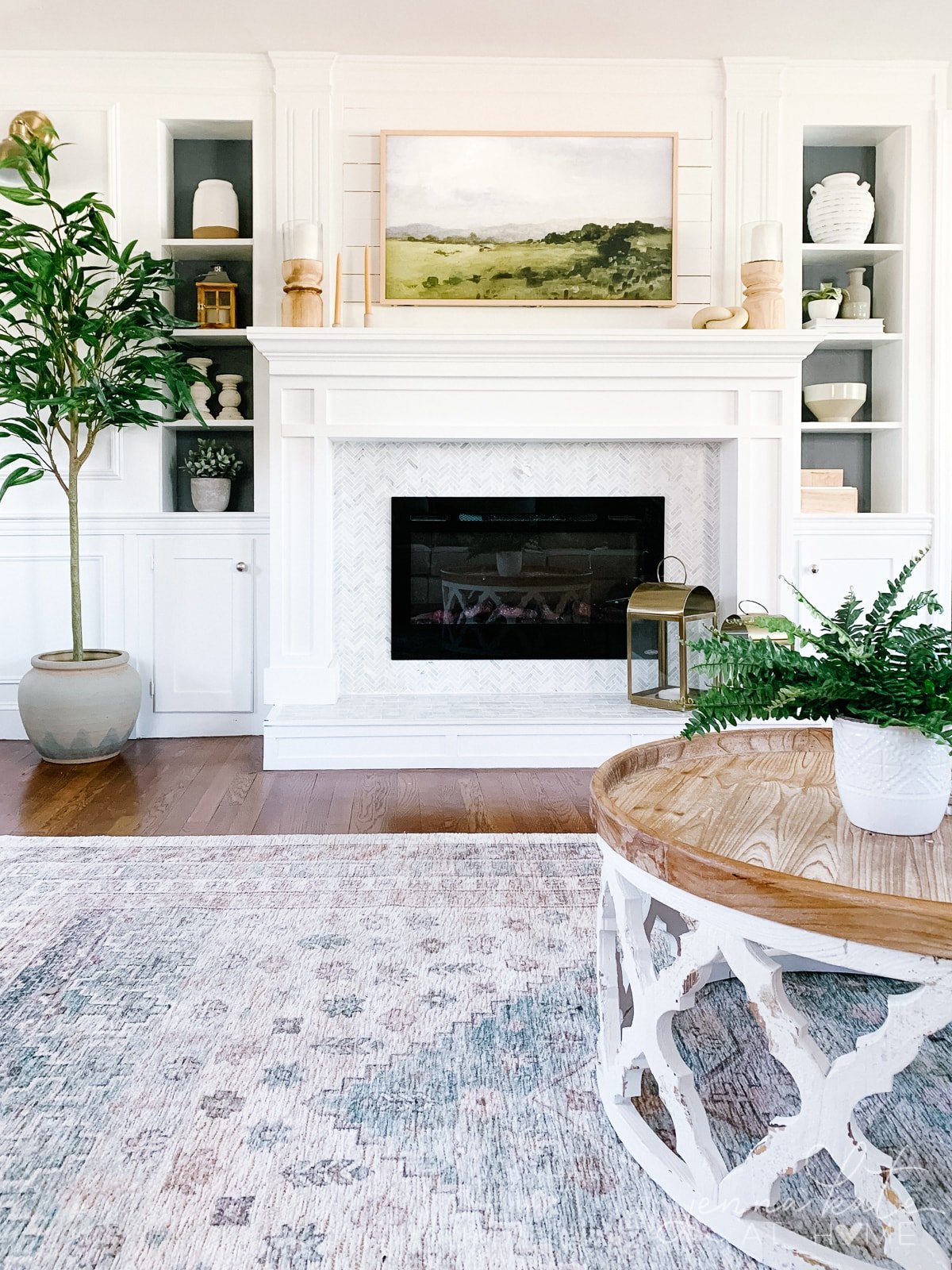 Choose a neutral (a shade of white or cream, gray, greige or even a pale version of a more saturated color) and 3 – 5 accent colors that you love and that you will use consistently. Don't worry about trends. It's important that these are colors that you really love since you will be committing to them throughout your home.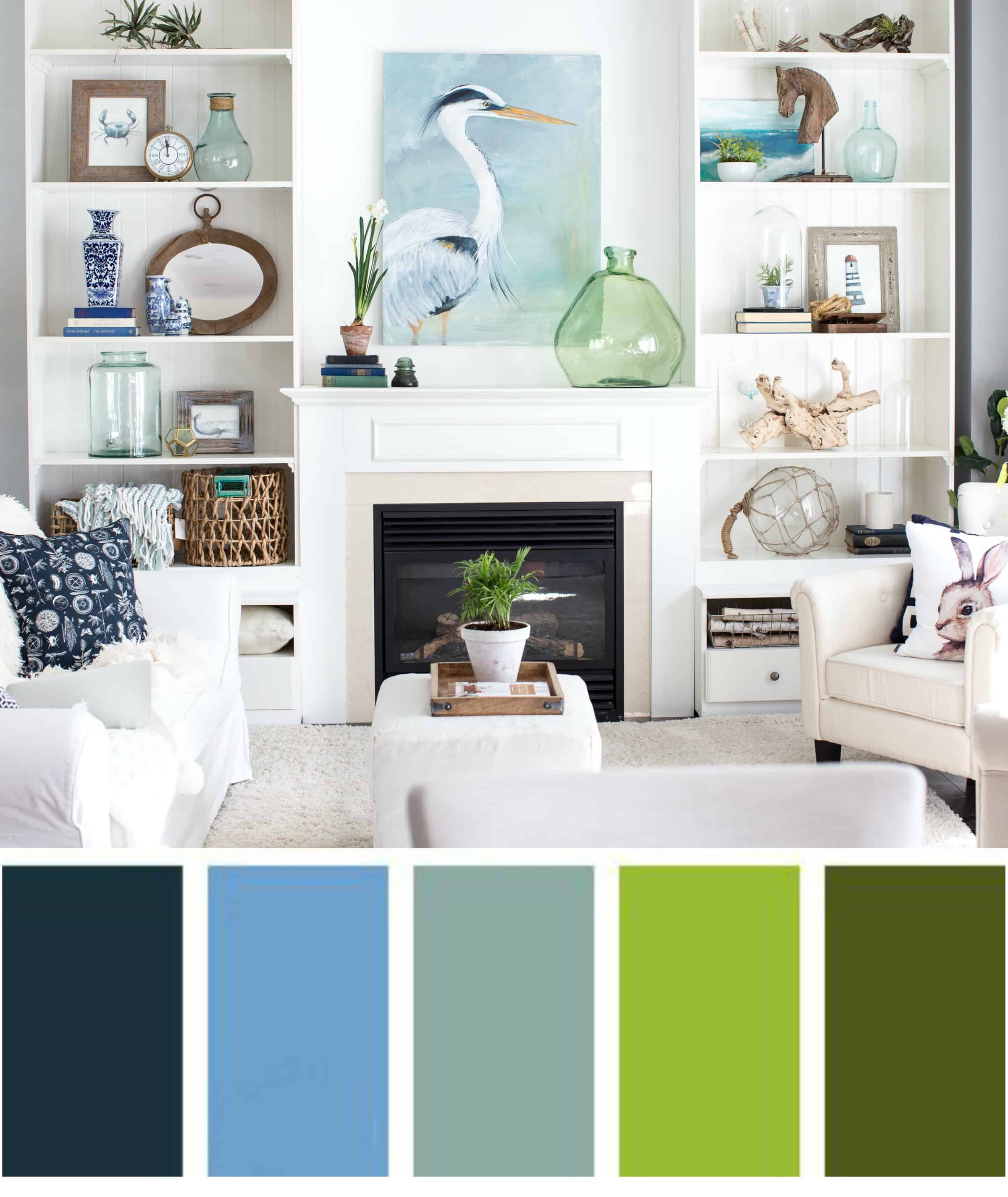 Now – this does not mean that you have to paint every wall the same color. But it's a good idea to keep it similar. If navy blue is your dominant accent color, it may be a couch in one room, an accent wall in another and a rug in yet another. The same color is reflected throughout your home in different ways, creating a sense of flow and cohesion.
Tip: Struggling with your whole house color scheme? I've an entire post dedicated to the topic!
You Have Not Consistently Used Wood, Metals or Neutral Elements
Yes, you can mix metals and different woods as long as they appear several times and look intentional. However, I suggest picking one and keeping that as the dominant "earth" element in that room.
You Haven't Figured Out Your Personal Decorating Style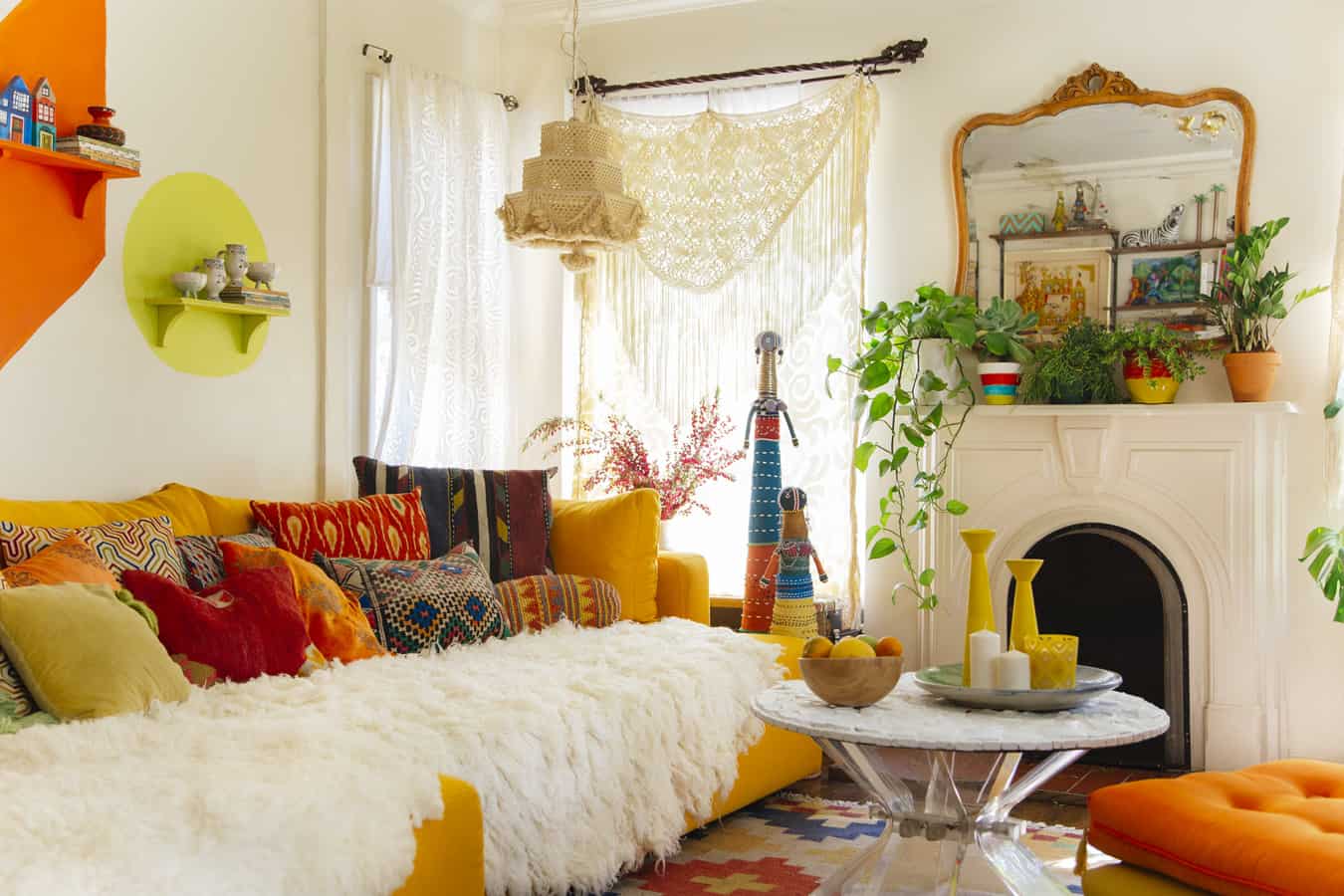 When it comes to decorating, many people don't have a good sense of their personal style. As a result, their homes look like a copycat of someone else's or have no sense of cohesiveness. Just like your clothes reflect you, so should your rooms.
The best part about figuring out your signature style is that it helps narrow your focus and certainly makes shopping for decor a heck of a lot easier – you will never again question if that purchase will match your existing decor!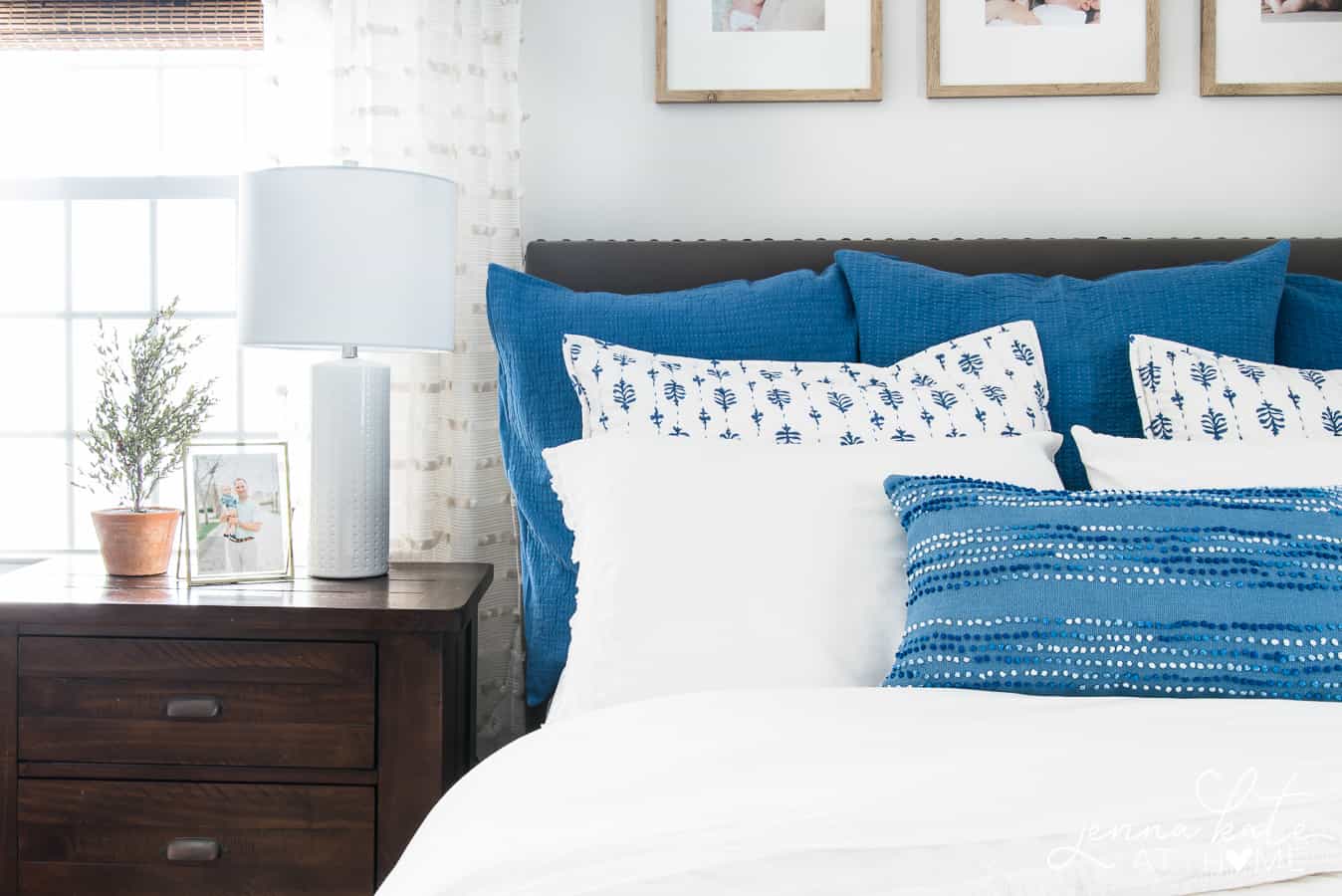 You do not need to label your style. In fact, I'm firmly against labeling my style as one particular style. I think the most personal home decor is usually a mixture of many different style elements. BUT I am aware that my own preference is a mixture of transitional and farmhouse which makes it easier to pinpoint what will work or will not work in my home.
If you haven't figured out your decorating style yet, I have an entire post dedicated to the topic that might be helpful.
You're a Slave to Trends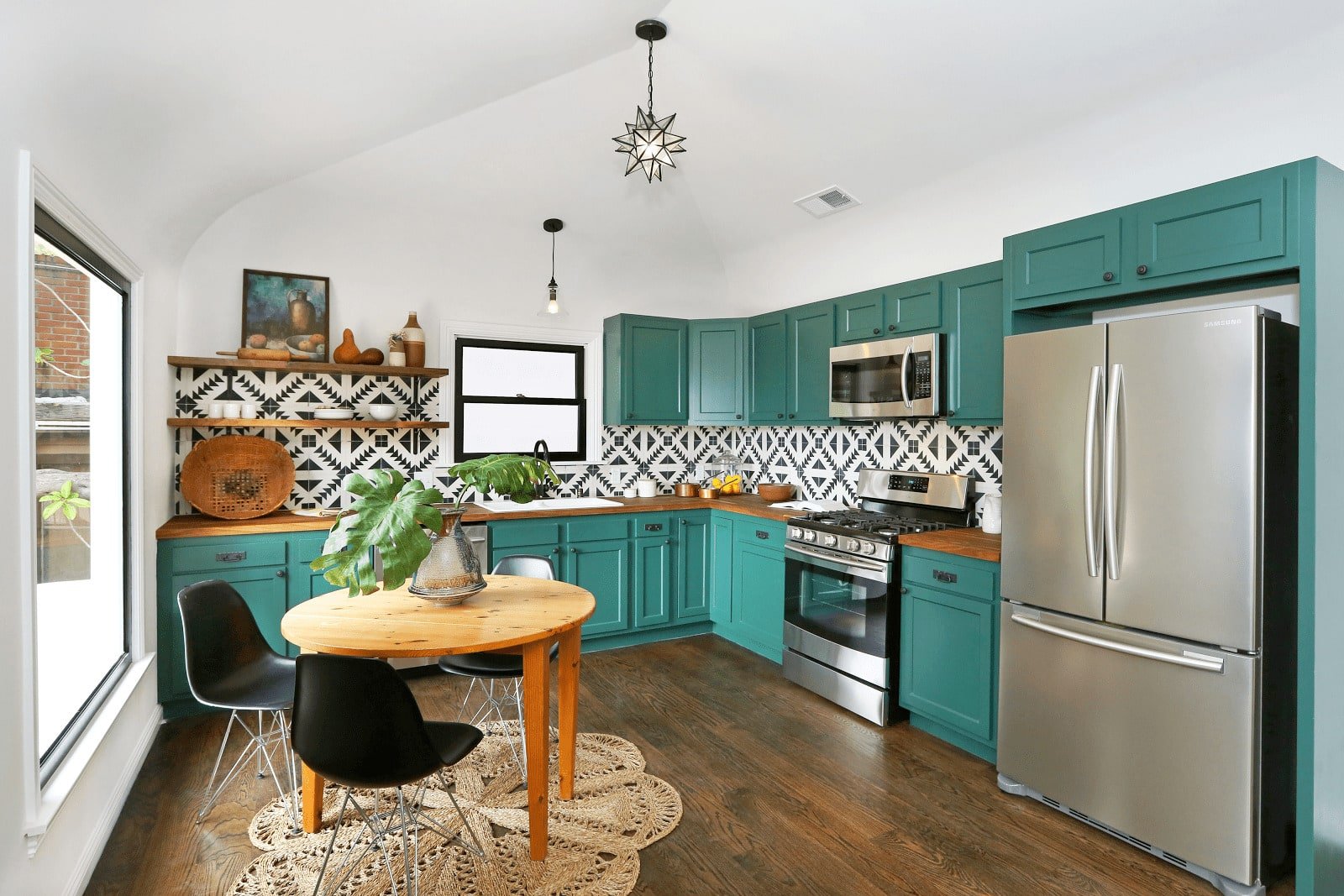 We live in a time of inspiration overload thanks to Pinterest and shows like Fixer Upper. With so many beautiful and inspirational spaces out there, it's easy to fall into the trap of being a slave to trends.
Think long and hard before incorporating that latest trend into your home. It may be completely out of fashion within the year but you may be stuck with it for the next ten.
Knowing and understanding your own home decor style as well as having an established color palette will help keep you focused on what will work in your home and stop you buying things that that you'll regret and have to return.
You've Not Decorated with Intention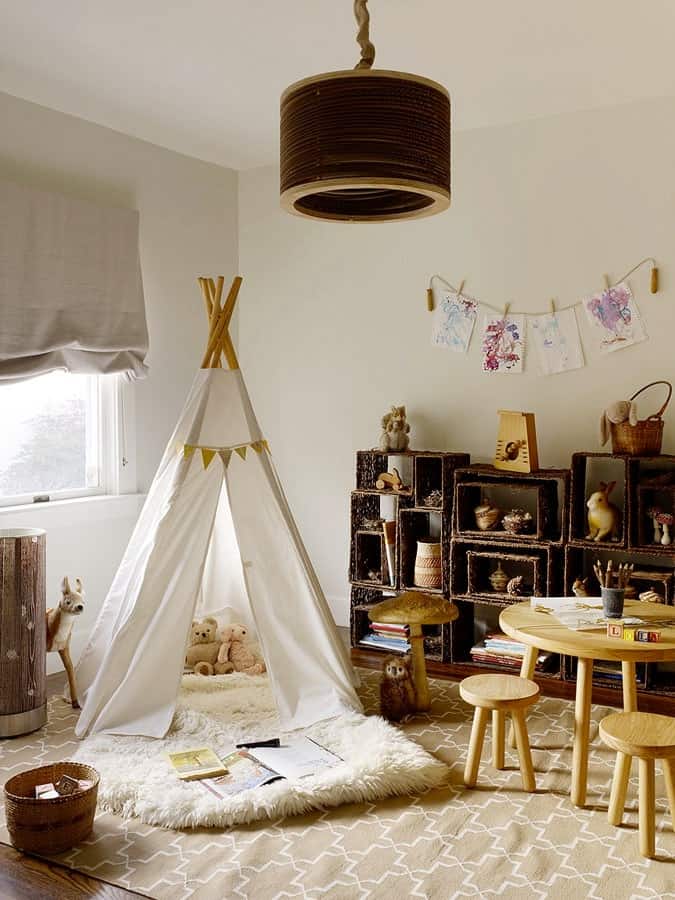 Before you start to dream of paint swatches or the perfect pop of color for that room – figure out how you need that space to work.
Will your living room be an adult only space for relaxing? Or will it also need to serve as a playroom/work area/homework area? Will your dining room be used every day or just for formal occasions?
This will not only help you decide what types of furniture you need but how to best arrange said furniture to make the most efficient use of the space.
A formal dining room or living room that the kids will rarely be in can afford to have cream upholstery but an eat-in kitchen may need surfaces and materials that can be quickly and easily wiped down.
Without defined spaces that function as they need to your home will never be cohesive and flow or function the way it should.
Deal with the clutter, reassess your space and make the most efficient use of the room – this may mean moving furniture around or separating rooms into different zones.
Thinking of all these different aspects will help inform both your design choices and the most efficient and effective use of the spaces in your home.
---
Love This Post? Then You'll Love My eBook!